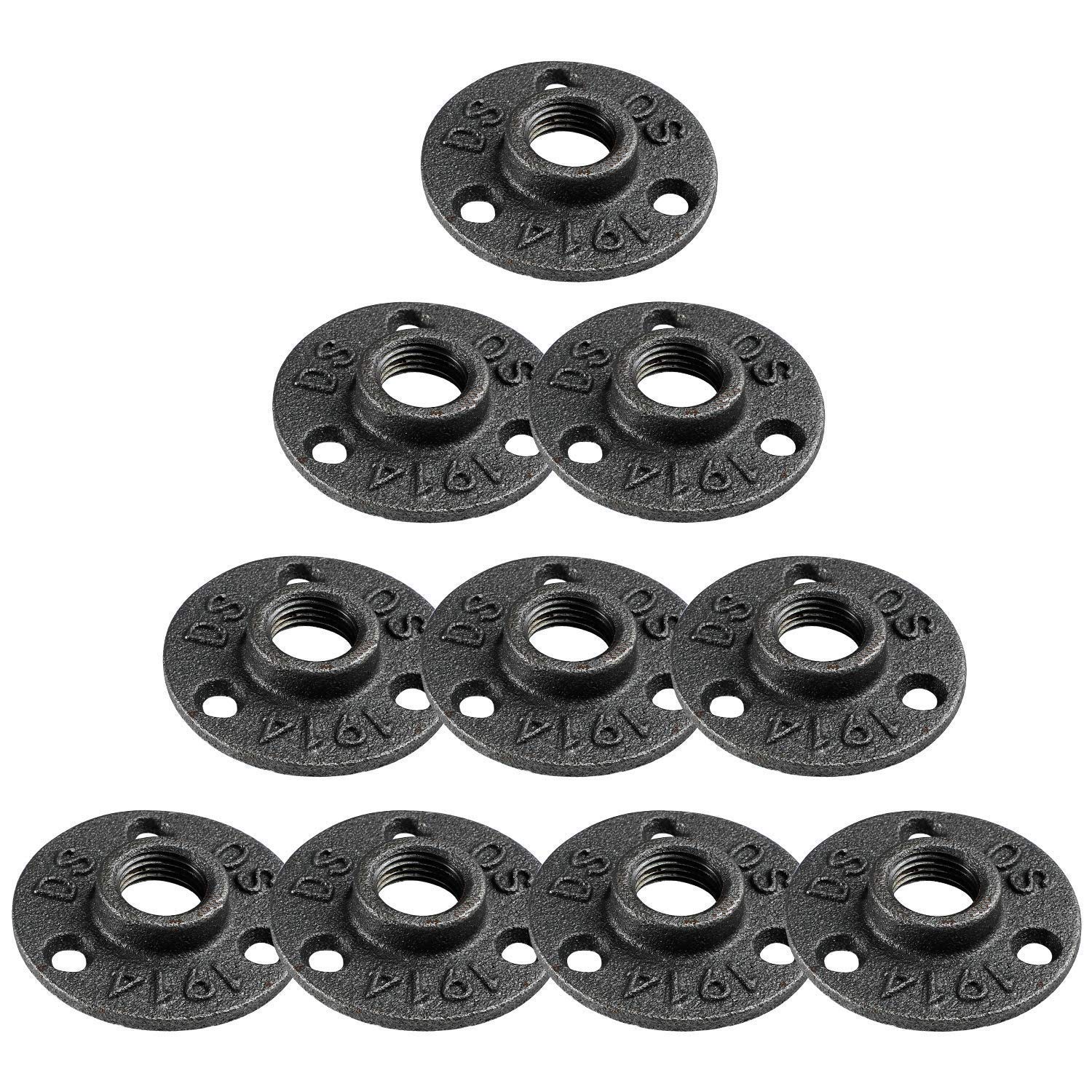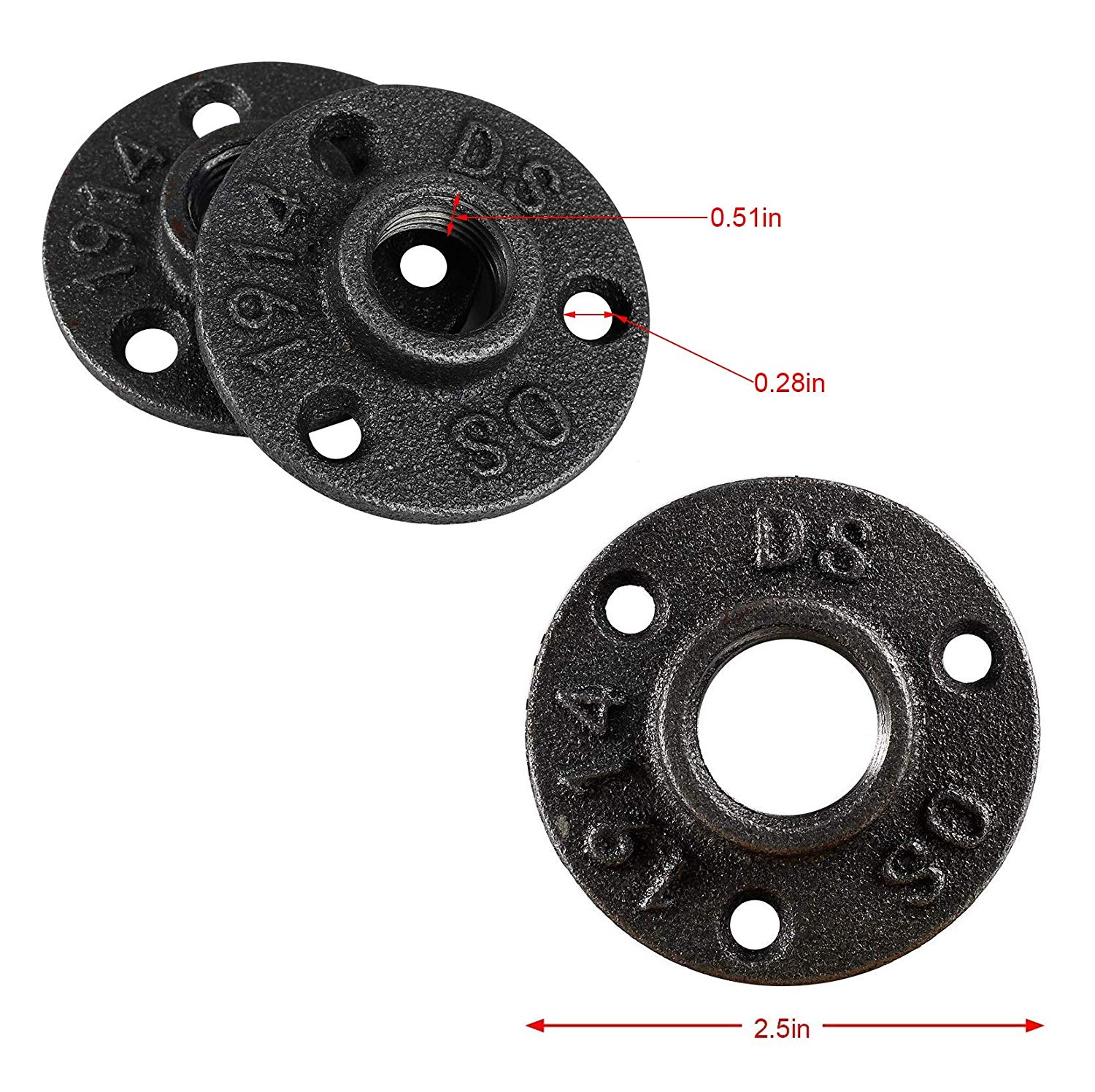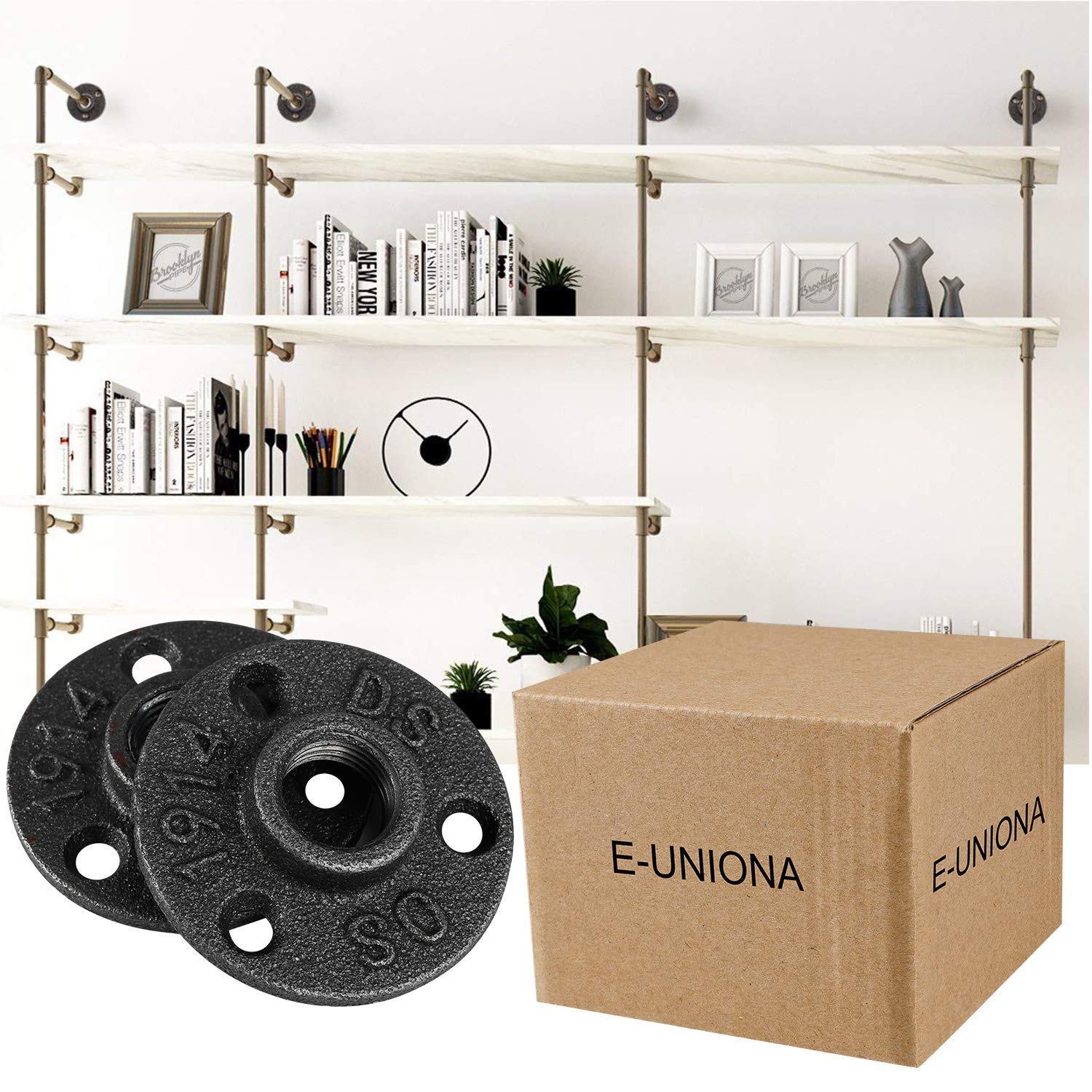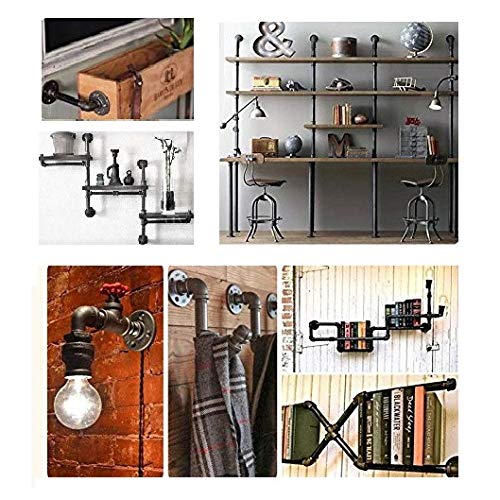 Material: Iron, carbon and silicon alloy composition
Color: Dark grey
Size: 1PCS 1/2 inch / 3/4 inchpipe flange
Why give a pipe flange?
Decorative flanges can effectively protect other pipe decorations, and can bring infinite creative inspiration to your home design!
The 3-hole design of the E-UNION floor flange is unique and distinguishes it from most four-flange flanges. The 3-hole design is more solid. This is a great tool to achieve your creativity!
You might worry about such like this.
This floor flange will not be too small, not suitable for my decoration?
Our floor flange caliber and other four-flange flanges are suitable for 1/2 inch, the small circle of the dial is designed to ensure it is more solid.
NOTE:
Our floor flanges are mainly made of iron. Although rust-proofing is done, if the decorator decorates it in a humid environment, it will inevitably not rust, so you can do surface painting before decoration. Adapt to your favorite color.
Aboutreturns policy and our services:
E-UNIONA has always been committed to providing customers with higher quality products and a comfortable customer experience. If you have any problems with this 1/2 inch floor flange you purchased, you will receive an unconditional refund within 30 days and a free return service for 6 mouths.
Thanks for coming to our store and enjoy your shopping!