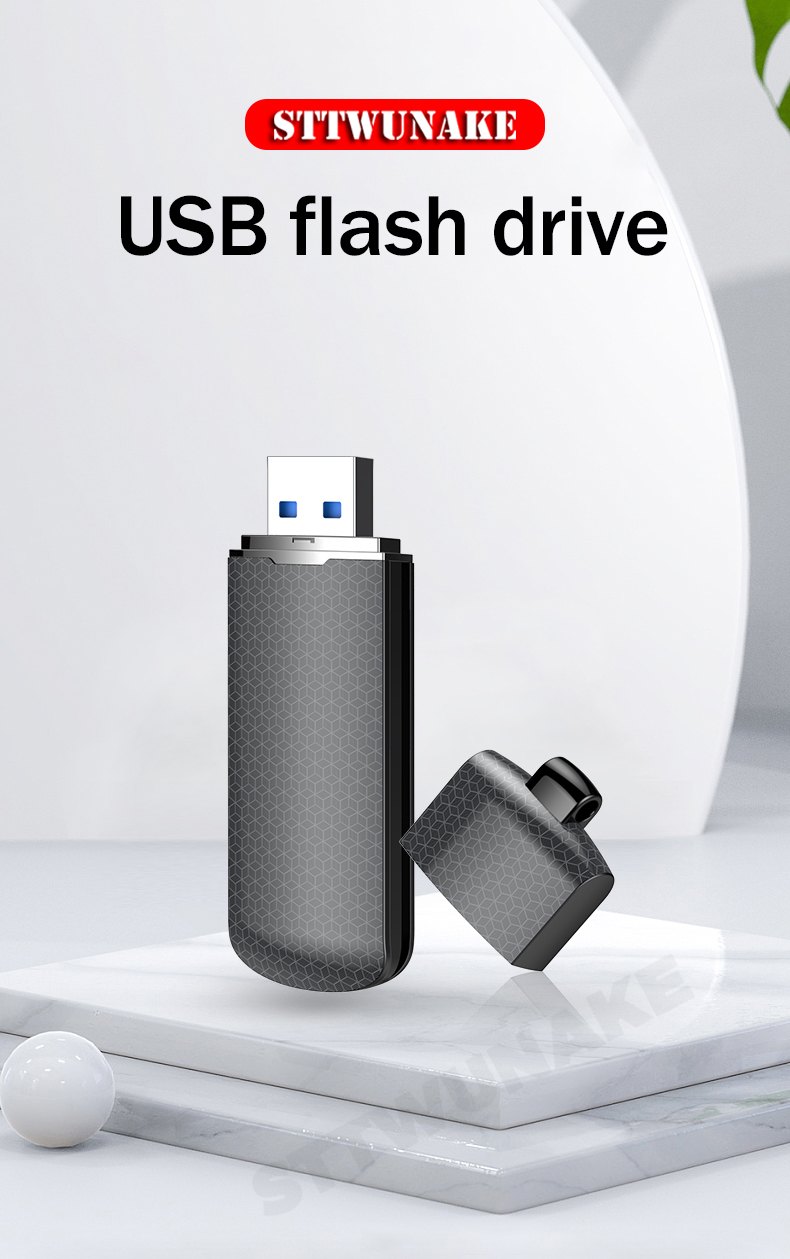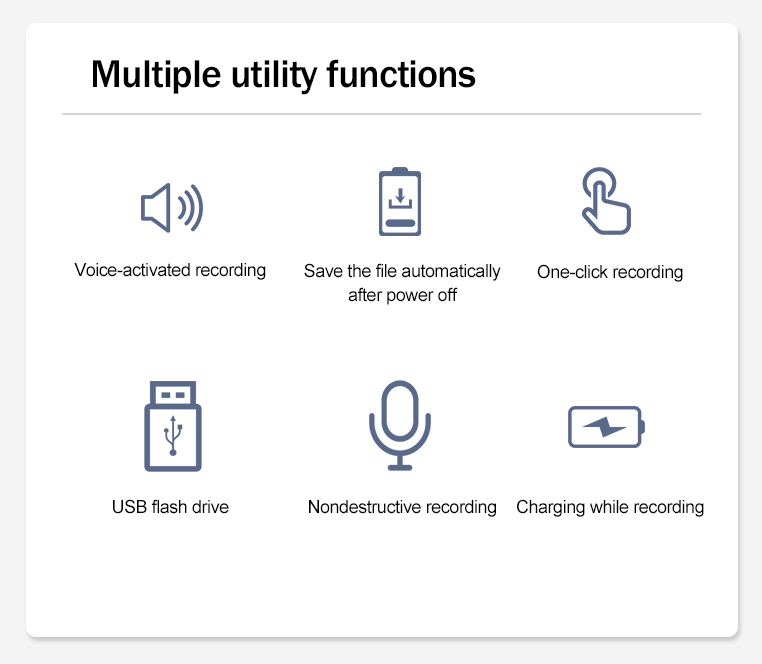 Multiple utility functions
Voice-activated recording Save the file automatically after power off One-click recording USB flash drive Nondestructive recording Charging while recording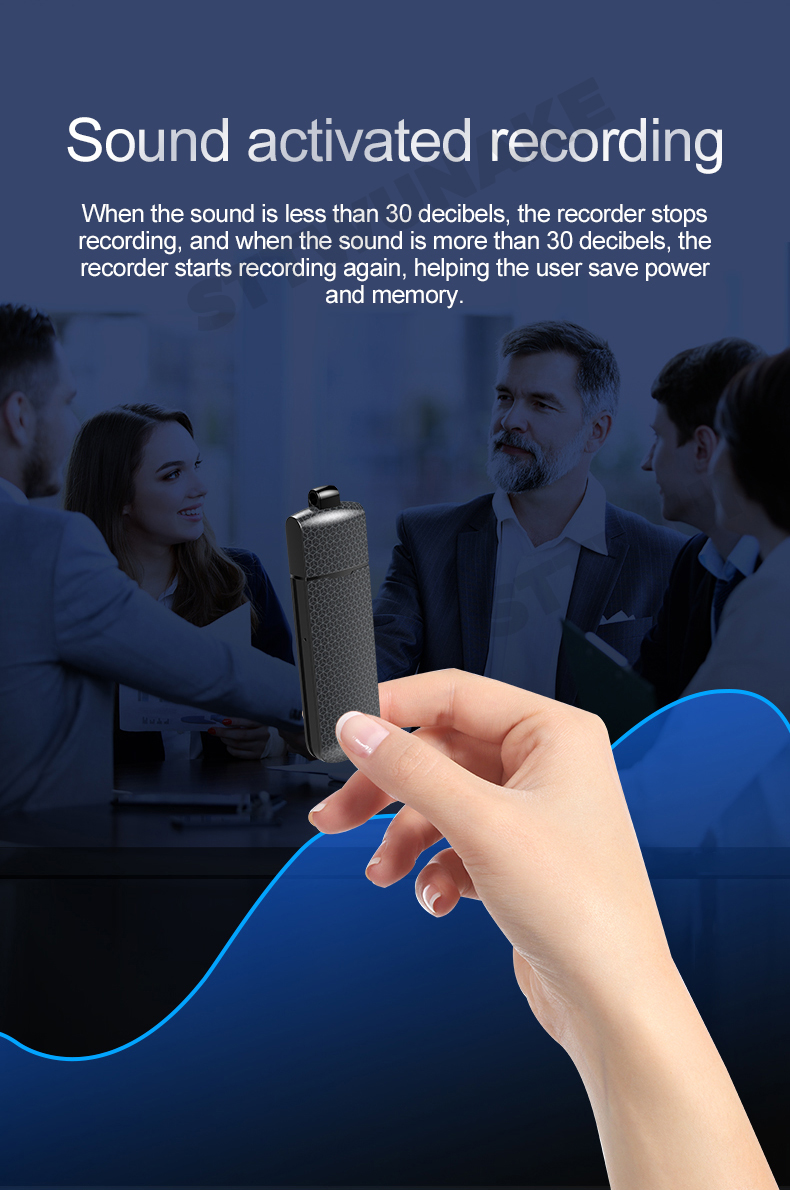 Sound activated recording
When the sound is less than 30 decibels, the recorder stops recording, and when the sound is more than 30 decibels, the recorder starts recording again, helping the user save power and memory.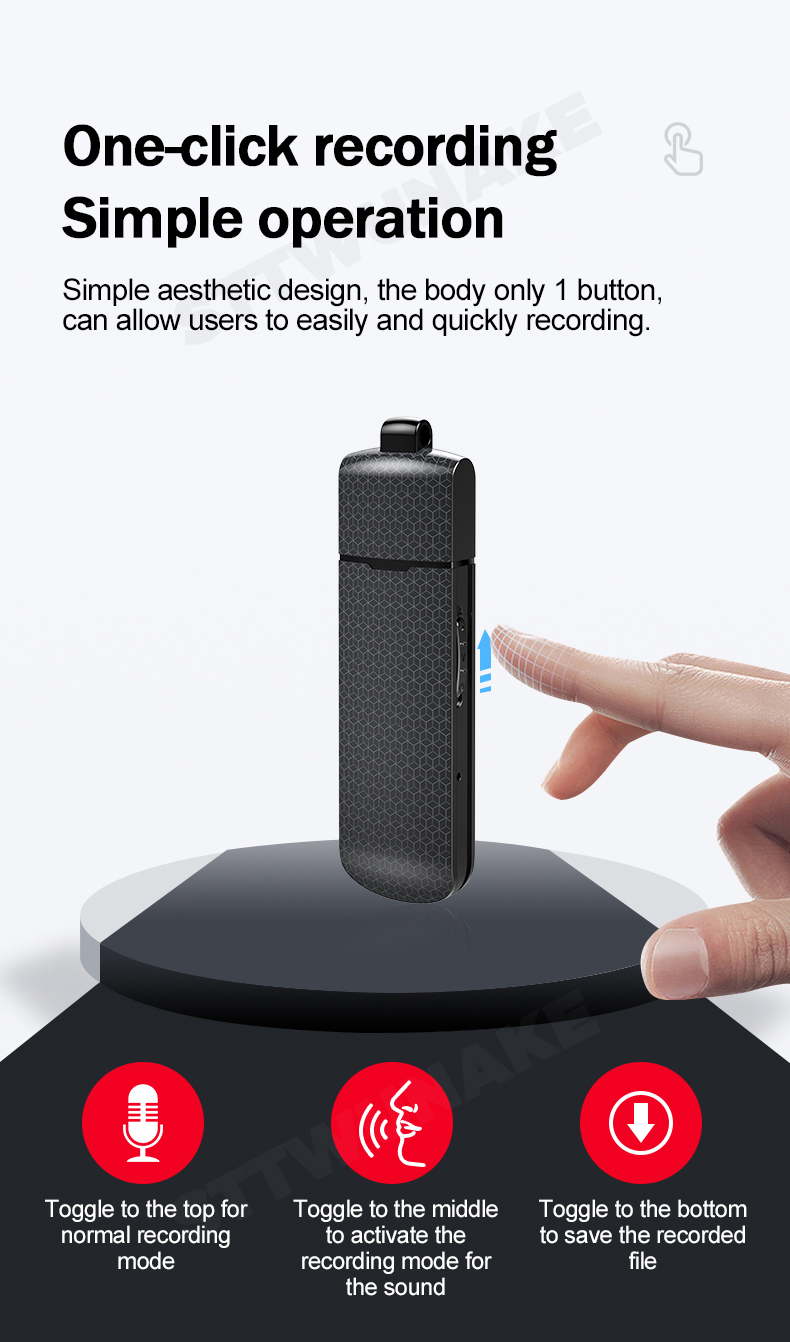 One-click recording, simple operation
Simple aesthetic design, the body only 1 button, can allow users to easily and quickly recording. Toggle to the top for normal recording mode Toggle to the middle to activate the recording mode for the sound Toggle to the bottom to save the recorded file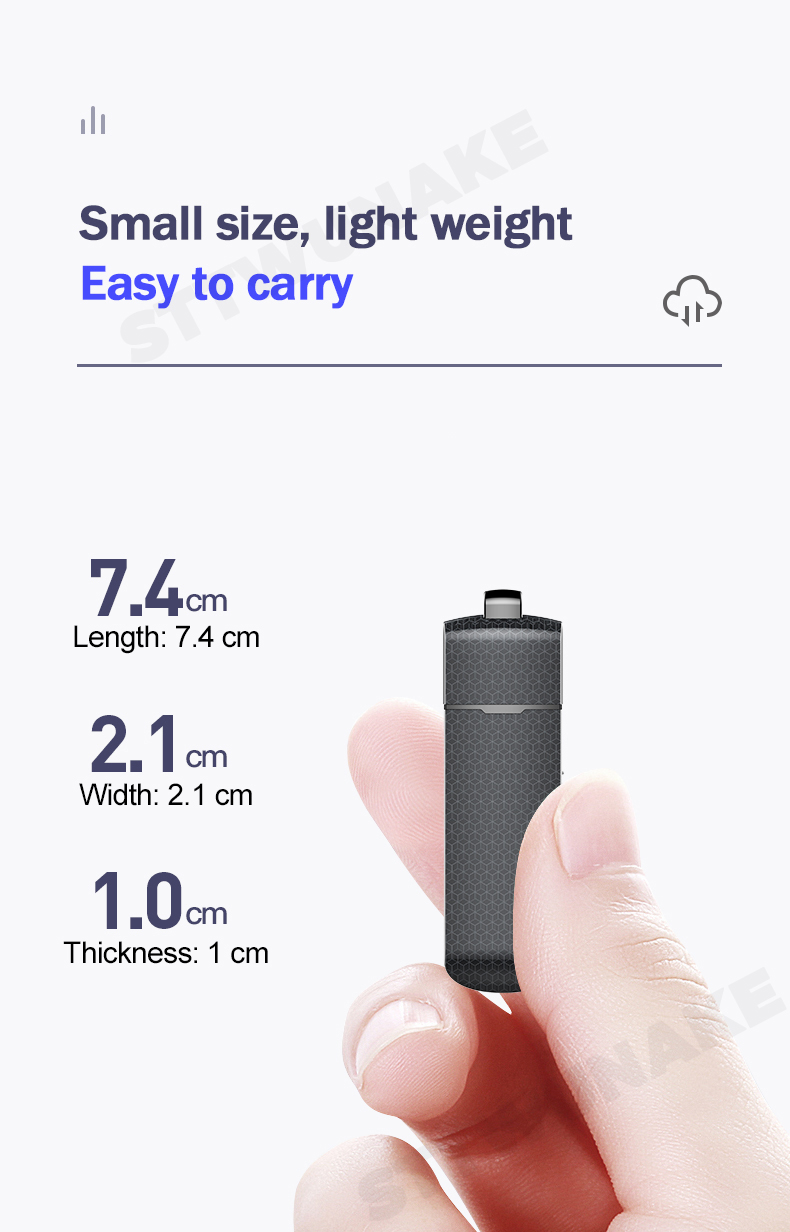 Small size, light weight, easy to carry
Length: 7.4 cm Width: 2.1 cm Thickness: 1 cm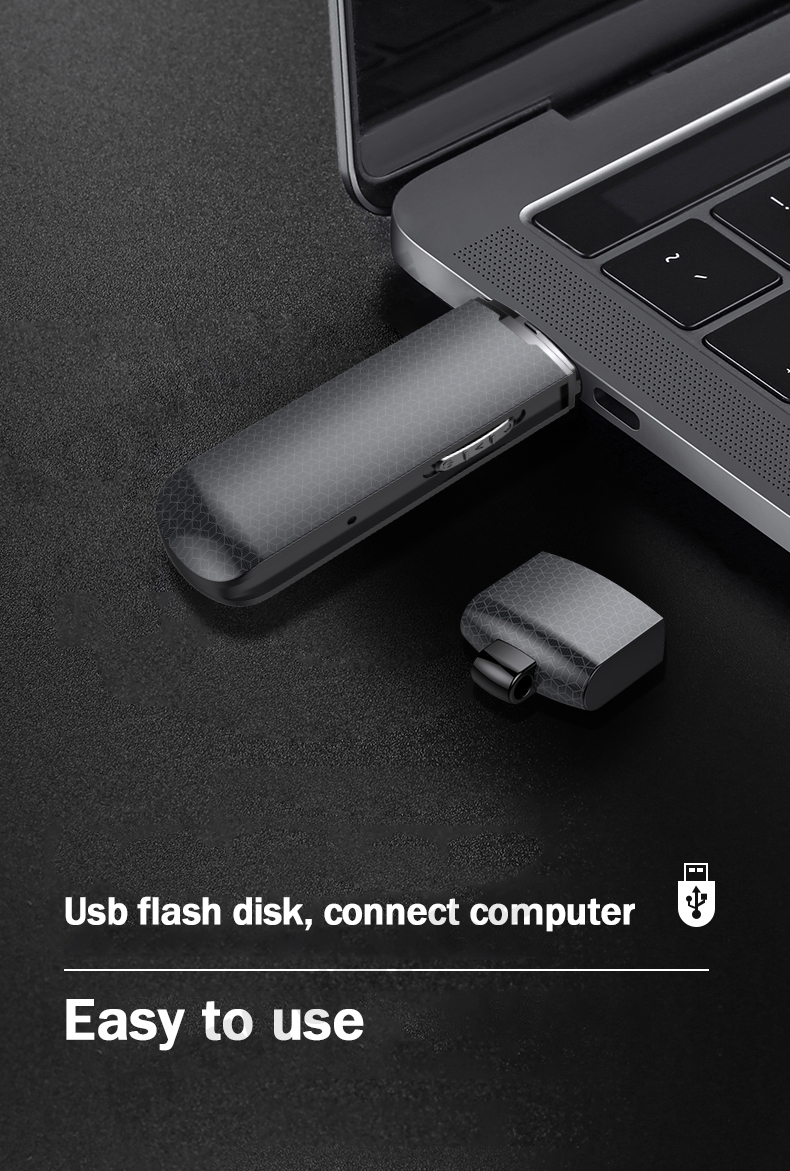 Usb flash disk, connect computer, easy to use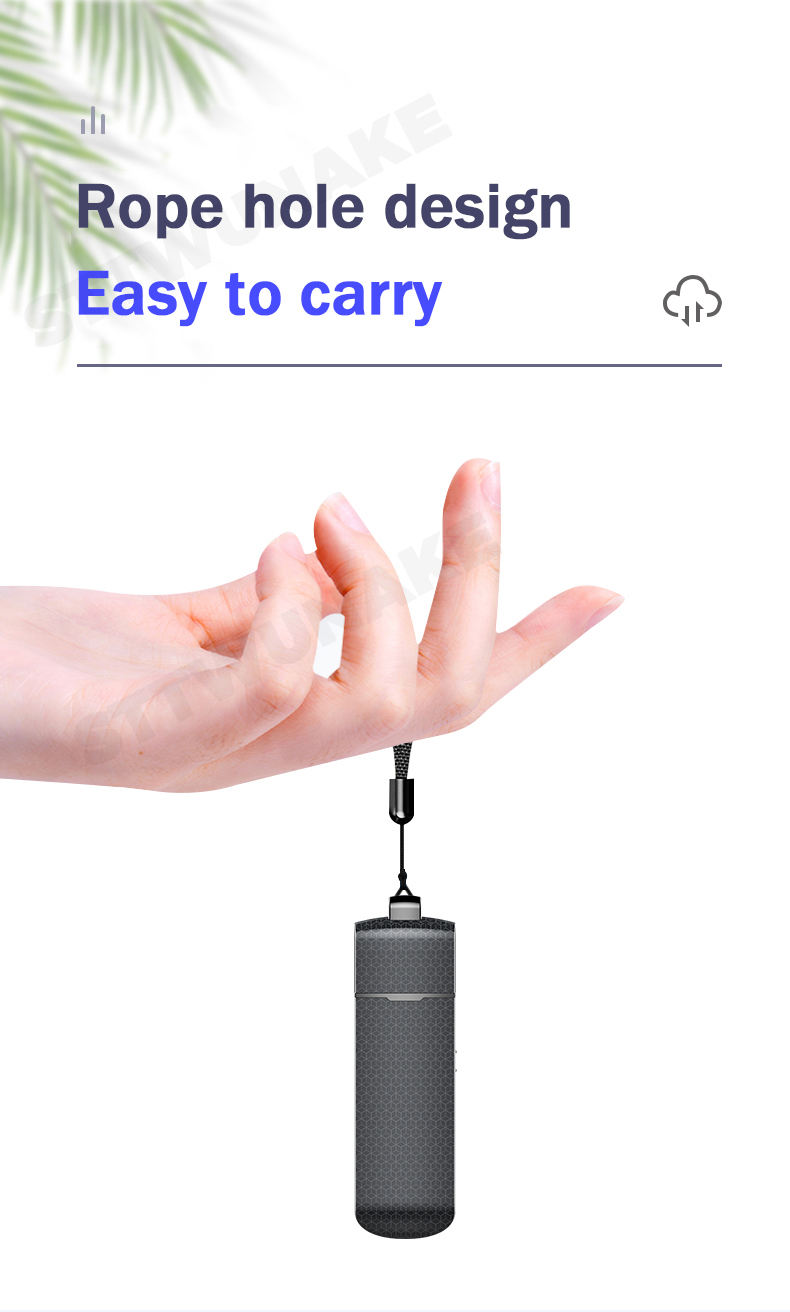 Rope hole design, easy to carry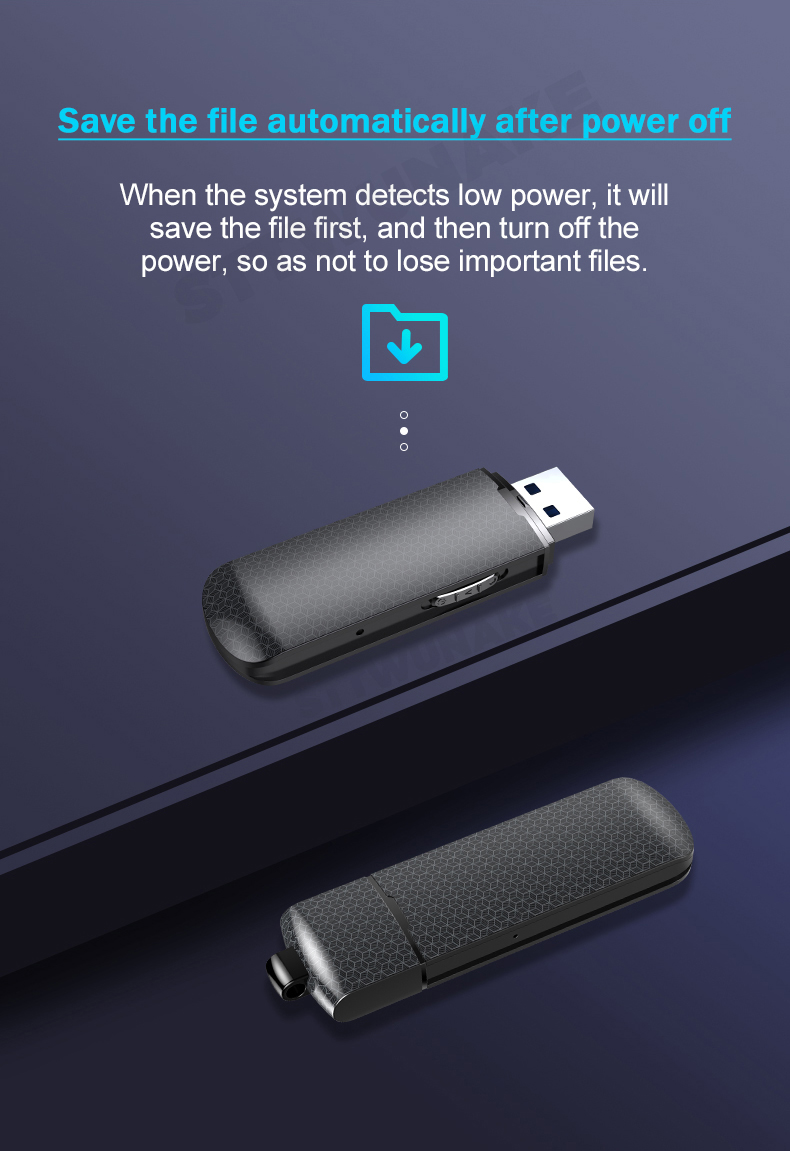 Save the file automatically after power off
When the system detects low power, it will save the file first, and then turn off the power, so as not to lose important files.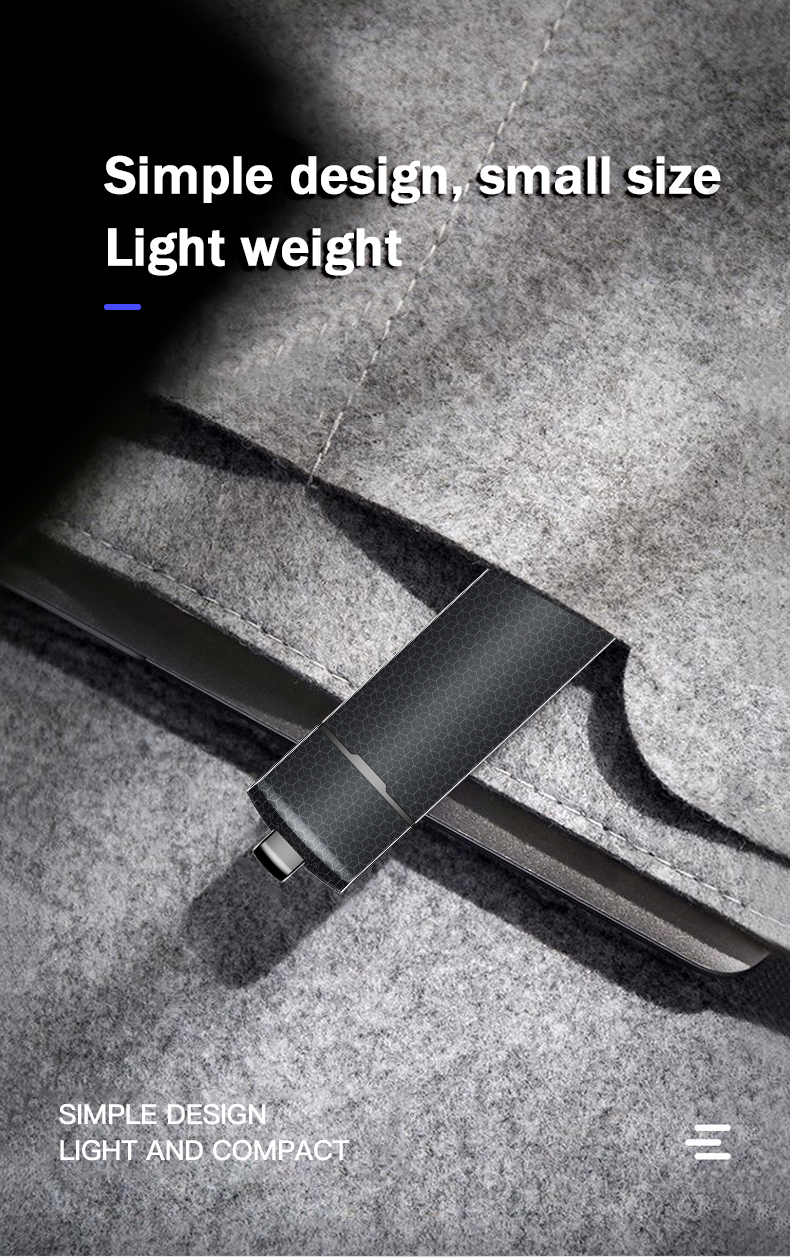 Simple design, small size, light weight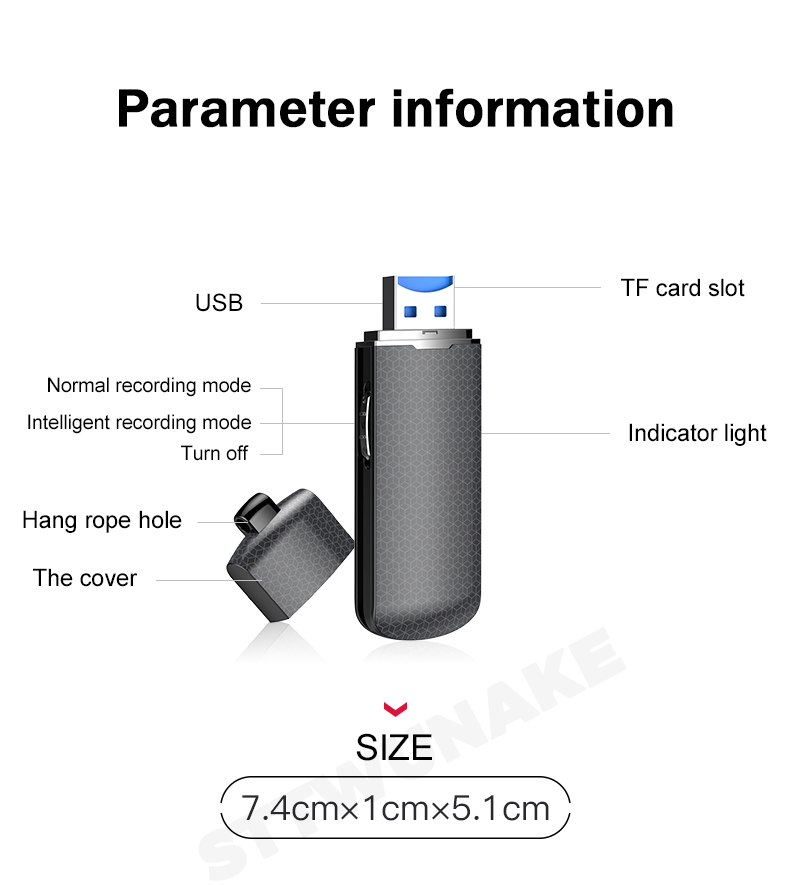 Parameter information
USB TF card slot Indicator light Normal recording mode Intelligent recording mode Turn off Hang rope hole The cover
Computer connection and mobile phone connection (mobile phone connection only supports Android)
Support Android mobile phone OTG connection, can play recordings on mobile phones, view upload management files at any time (only for Android phones)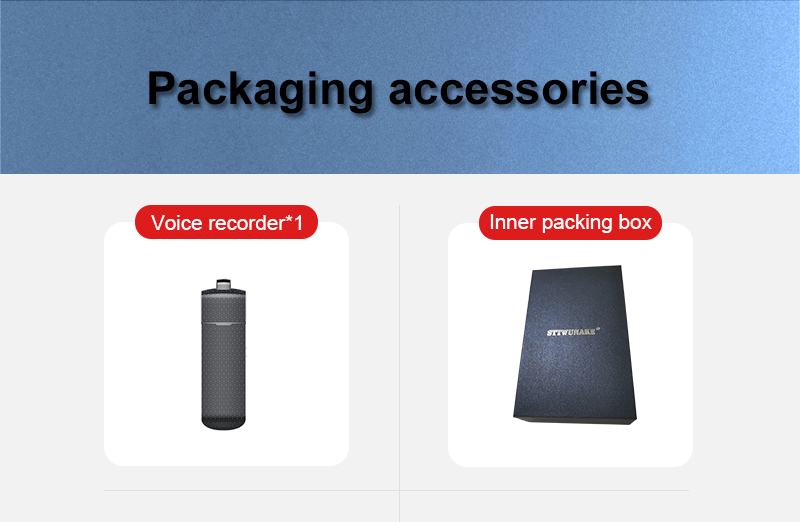 Package
Voice recorder*1 Inner packing box*1
Please note:
1. The user manual is in English. If you need a user manual in another language, you can contact us after ordering, and we will send it to you as soon as possible. 2. If you need a packing box without STTWUNAKE logo, please note in the order, we send STTWUNAKE logo packing box by default. 3. No matter what difficulties you encounter, please contact us in time, we will serve you at any time.