Note2

:

This product link is for the card with PCI interface,if you need PCI-Express interface,Please leave me a messages. PCI-Express interface Costs 30 USD more. That is USD99. See bellow picture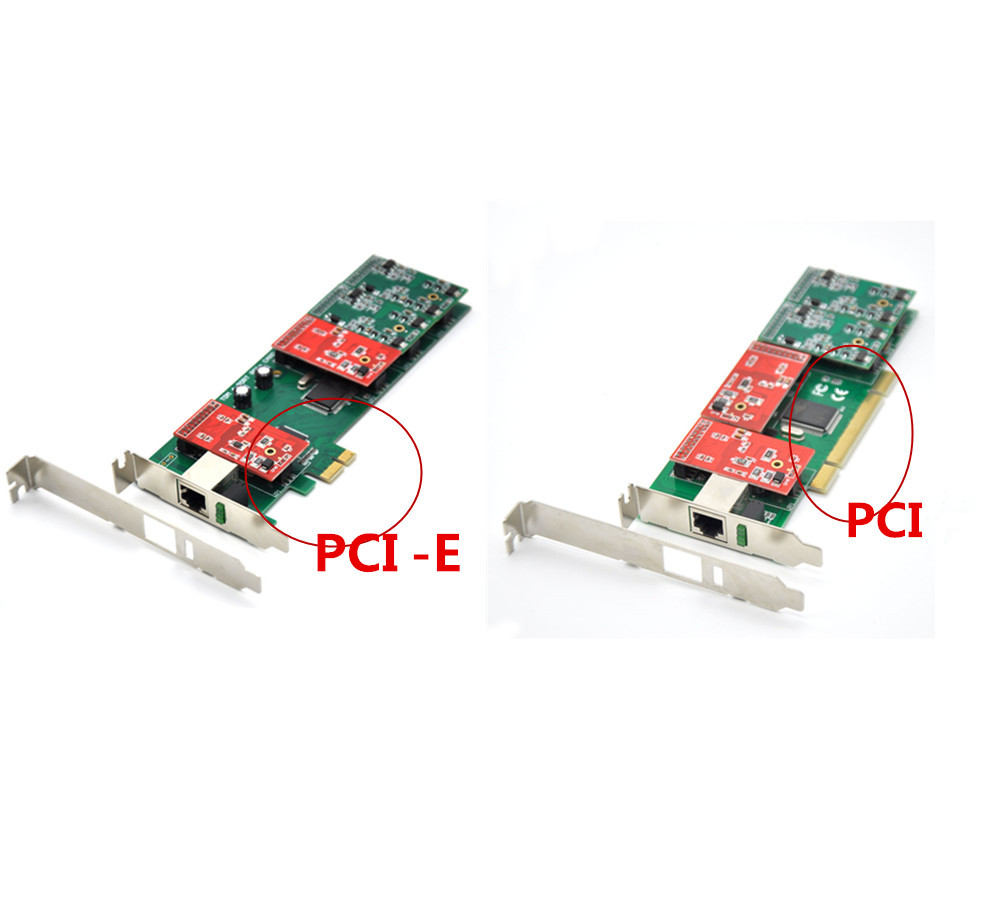 Detailed Products Description
This card can use both in 2U and 4U Chasis
TDM410P Analog ASTERISK card for TRIXBOX IP-PBX VOIP;ZAPTEL FXO & FXS VoIP Card
TDM410P is a four FXO/FXS ports telephony card,Using TDM410P analog card, open source Asterisk PBX and stand alone PC, users can create their IPPBX telephony solution which includes all the sophisticated features of traditional PBX, and extend features such as voicemail in IP PBX.User can use TDM410P analog card with standard dahdi driver and Asterisk source code without modifing any code.

TDM410P is a half-length PCI 2.2-compliant card that supports FXS and FXO station interfaces for connecting analog telephones and analog PSTN lines through a PC.
Using Digium's Asterisk Open Source PBX software and standard PC hardware, one can create a SOHO (Small Office Home Office) telephony environment that includes all the sophisticated features of a high-end business telephone system.
The TDM410P takes the place of an expensive channel bank and brings the system price point to a low level.

What are FXS and FXO?
FXS (Foreign Exchange Station)
FXS is an interface which drives a telephone. FXS interfaces get phones plugged into them, deliver battery, and provide ringing. The FXS interface initiates and sends a ringing voltage to the FXO interface.
FXO (Foreign Exchange Office)
FXO is an interface that connect to a phone line. They supply your PBX with access to the public telephone network. FXS interfaces are what allow you to hook telephones to your PBX, and FXO interfaces allow you to connect your PBX to real analog phone lines. FXO interfaces receives the ringing voltage from the FXS interface.
The phone receiving the call is the last FXO device in the chain,and when it receives voltage from an FXS device,the phone will ring.

Applications
1. PBX/IVR Services
2. VoIP Services
3. VoIP Gateways
4. FAX Server, FAX On Demand
5. Voice Mail Services
6. Call Centers
7. Prepaid Calling Card System
8. Callback Service
9. Traditional Calls/VoIP Calls Conference

Hardware and software requirements
1. Interface: PCI 2.2
2. CPU 800+MHZ
RAM 128+MB
Linux kernel 2.4.x or 2.6.x

Trixbox 2.6.1 this card information
lspci -v -n
02:01.0 0780: e159:0001
Subsystem: b1d9:0003
Flags: bus master, medium devsel, latency 32, IRQ 161
I/O ports at a000 [size=256]
Memory at e6000000 (32-bit, non-prefetchable) [size=4K]
Capabilities: [40] Power Management version 2
asterisk -vv
zap show status
Description Alarms IRQ bpviol CRC4
Wildcard TDM400P REV I Board 1 OK 0 0 0
zap show channels
Chan Extension Context Language MOH Interpret
pseudo default en default
1 from-zaptel en default
2 from-zaptel en default
3 from-zaptel en default
4 from-zaptel en default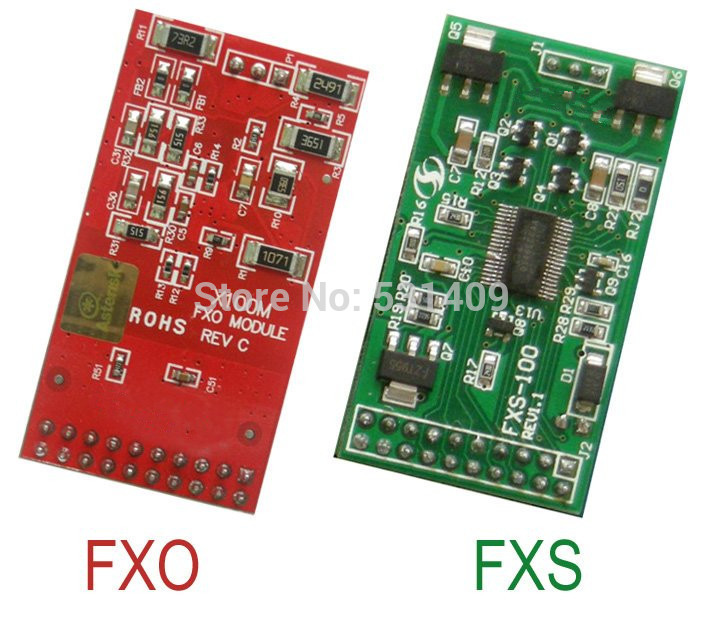 Product Details