[Name]: Gadget Organizer Bag, Electronic Charger Bag
[Material]: Cation
[Quantity]: 1Pcs
[Product Description]: A,B style, different zippers

-1. Cationic fabric is polyester fabric. The cloth effect has a two-color effect.durable and waterproof fabric. Well padded semi flexible interior offer excellent protection for your device

-2. Make Life Easier Electronics Travel organizer is designed to keeps your essential gadgets in order and in reach without searching all over the place, which is a must-have for daily life / school / office / business trip / holidays, etc.
-3. Keep all in one place,this electronic cord organizer travel can keep your stuffs neatly stored in one place and easy access, no mess, no lose, no damage!!
[NOTE]:
1.As a result of manual measurement, please allow 1-3cm error.
2.Due to the different lighting during the shooting, the picture color is slightly different from the actual product. Thanks!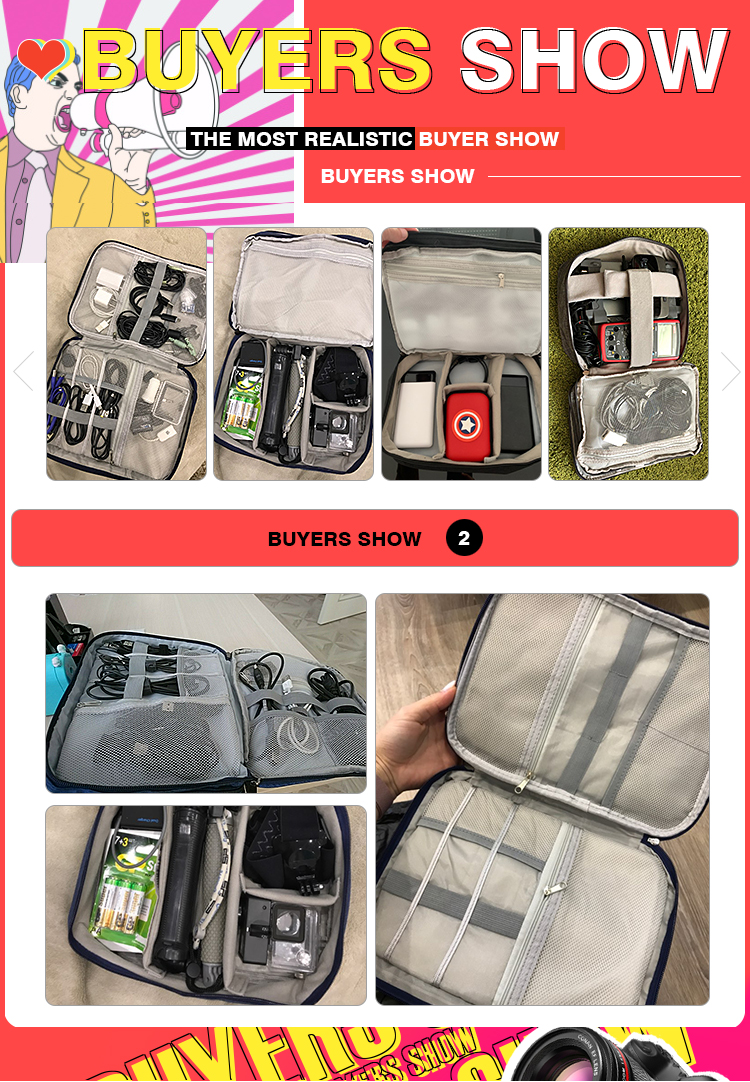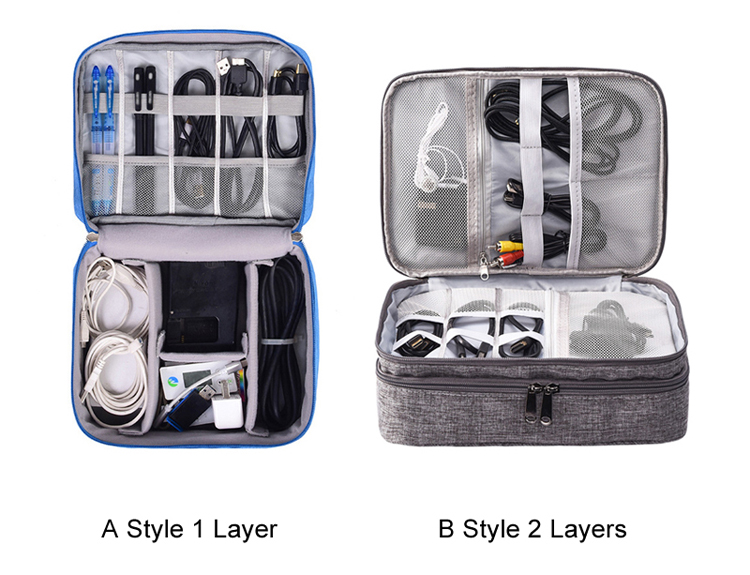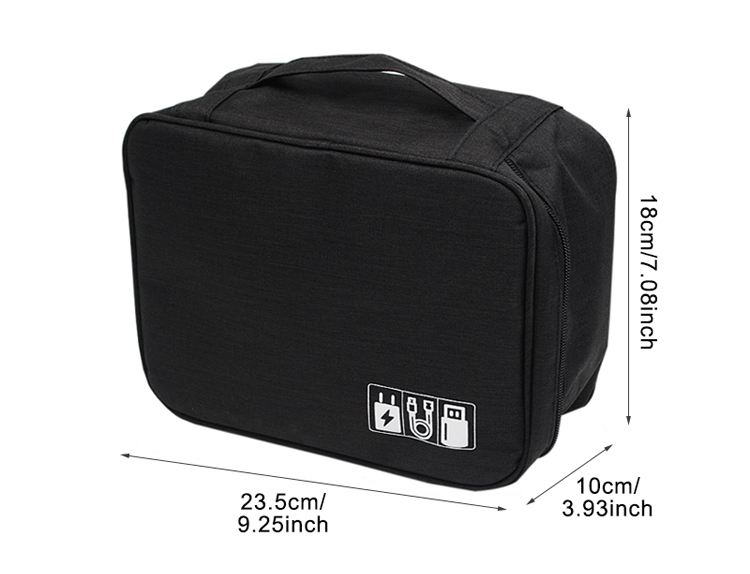 Frequent travel friends,in view of the number of equipment and various gadgets that must be carried,how to organize the most effective problems in the Luggage or backpack,you can effectively solve this problem with this Cable Bag Convenient portable organizer for travel or daily use with moisture protection.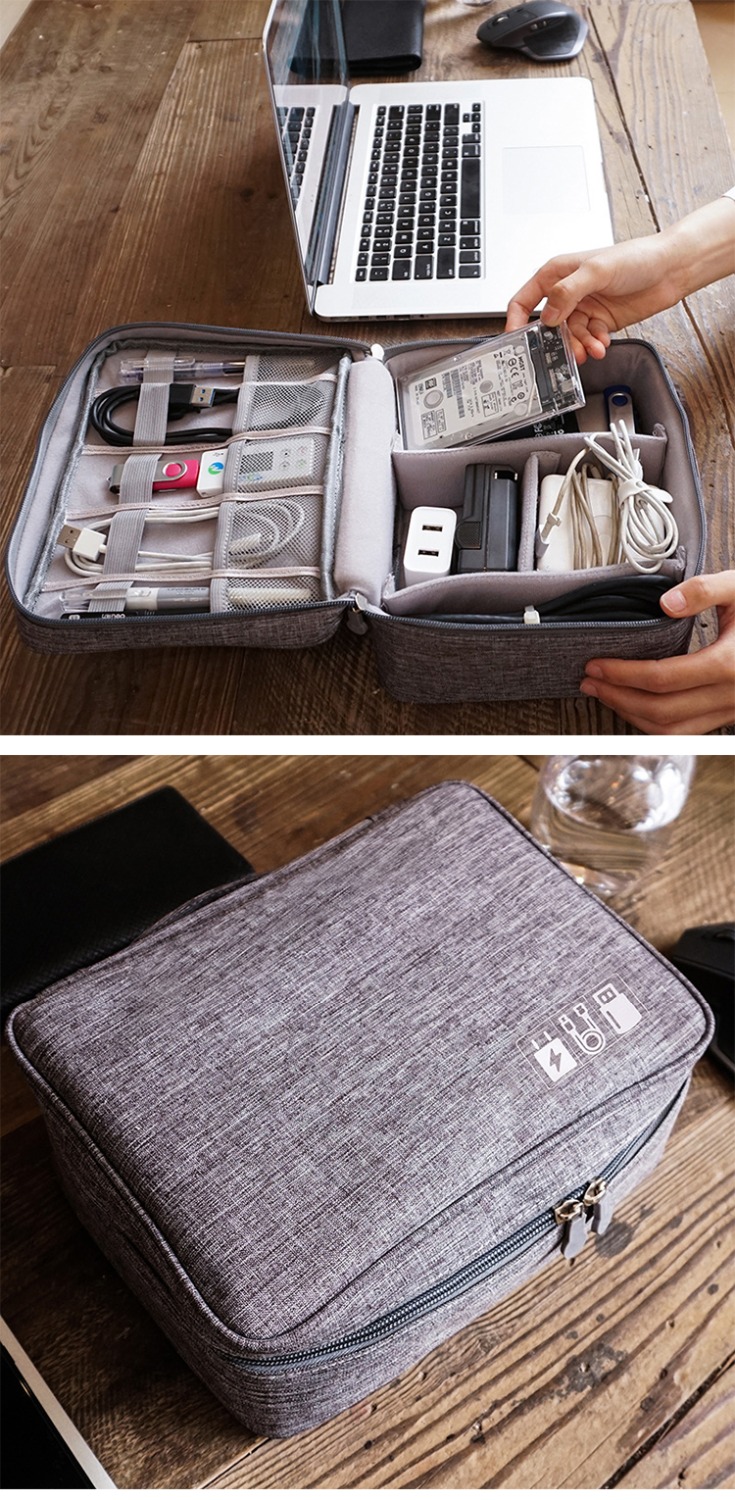 Although the manufacturer positions the organizer as a repository for various gadgets,in fact,you can put anything there.For example, cosmetics,personal care kits,etc. A cushioning layer is inserted between the outer fabric and the lining over the entire organizer,so the contents receive additional protection from external exposure.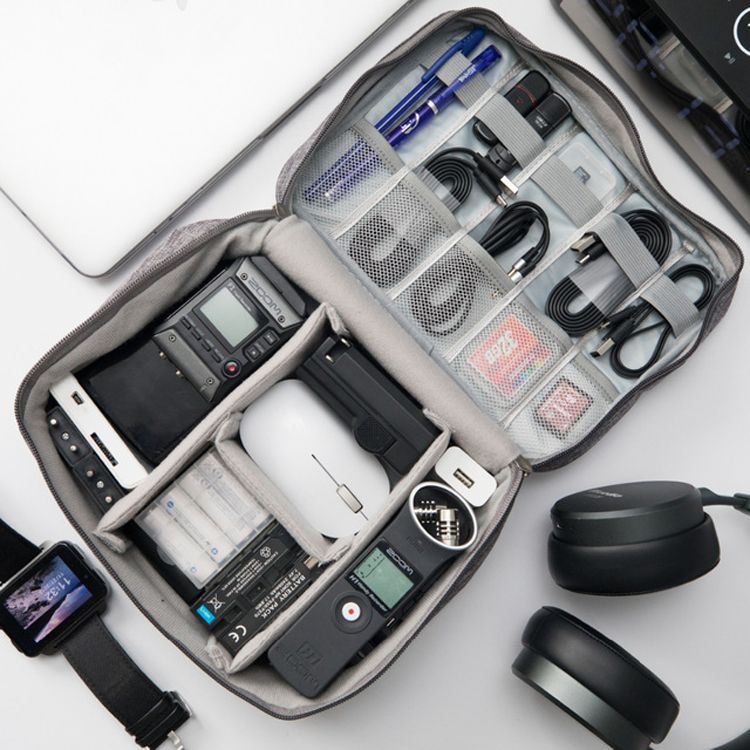 High capacity, store your various electronic accessories, like charger, wire, adapter, plug, headphone, external hard drive, mouse and other travel electronics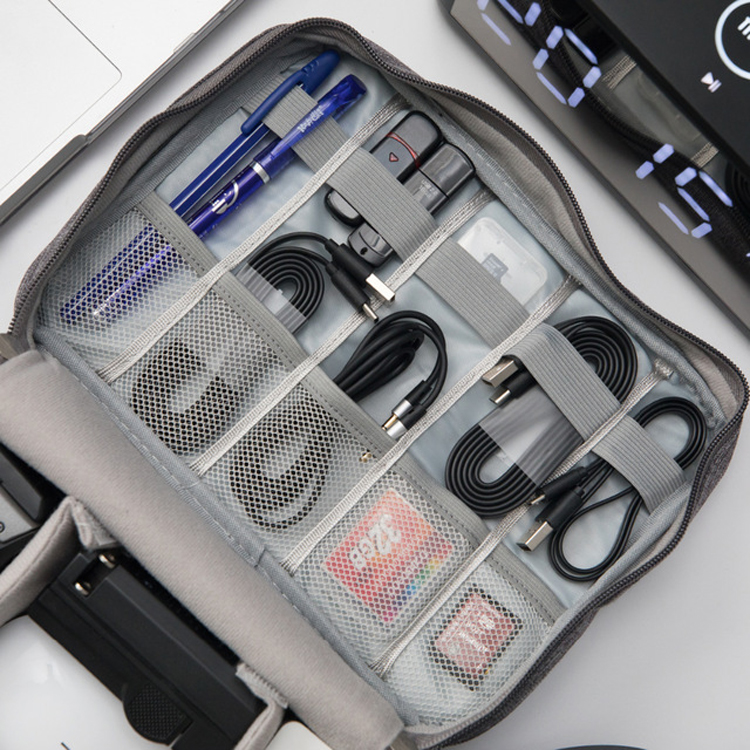 The upper part has 5 longitudinal compartments with a rubber band on top and a mesh with elastic on the bottom. It is convenient to fold flat items like wires,flash drives, memory cards,charging power supplies from smartphones,etc.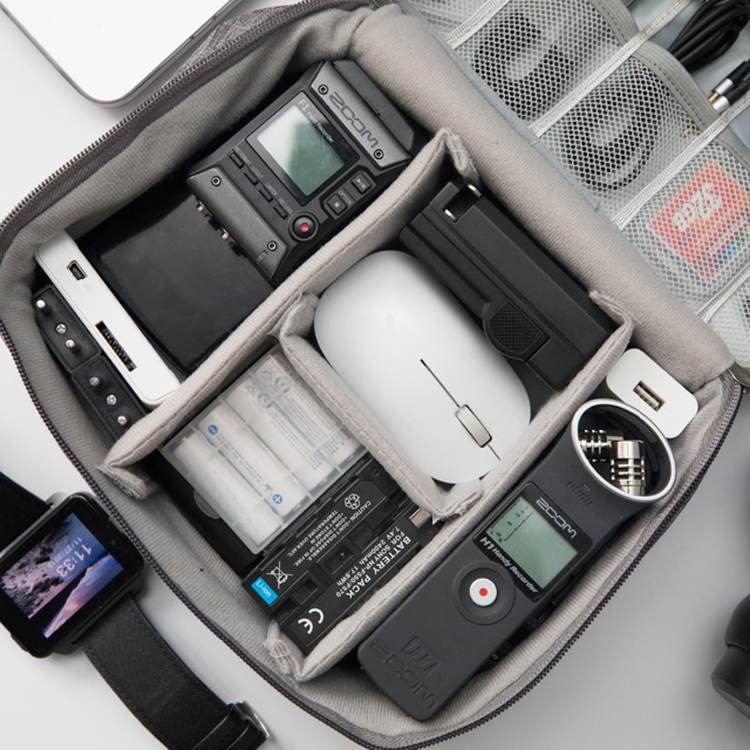 Initially,the soft lintels are folded in the center,and you yourself choose how to organize the space and compartments in the bottom.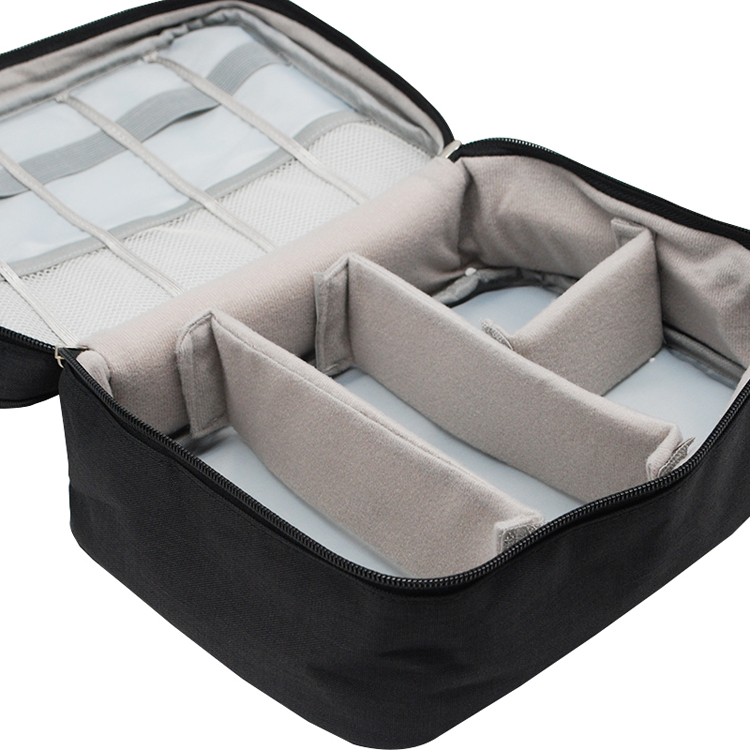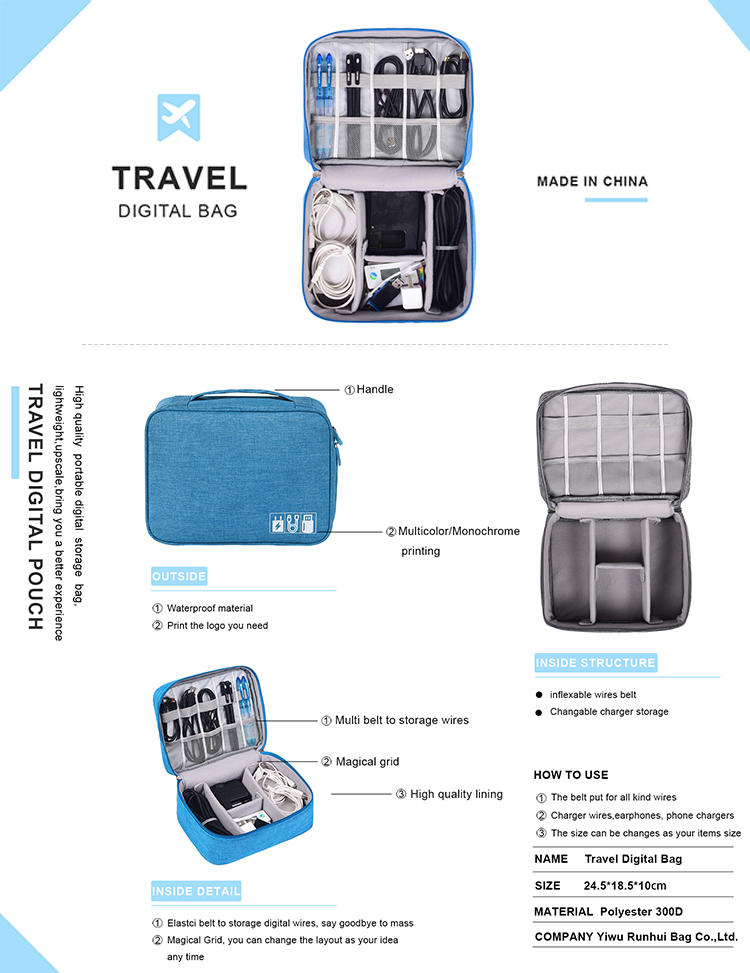 B Style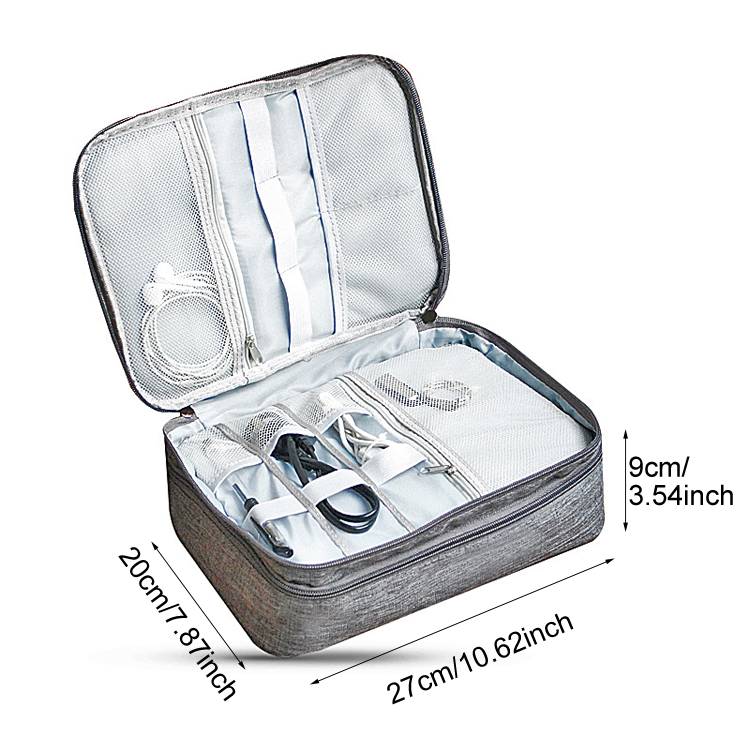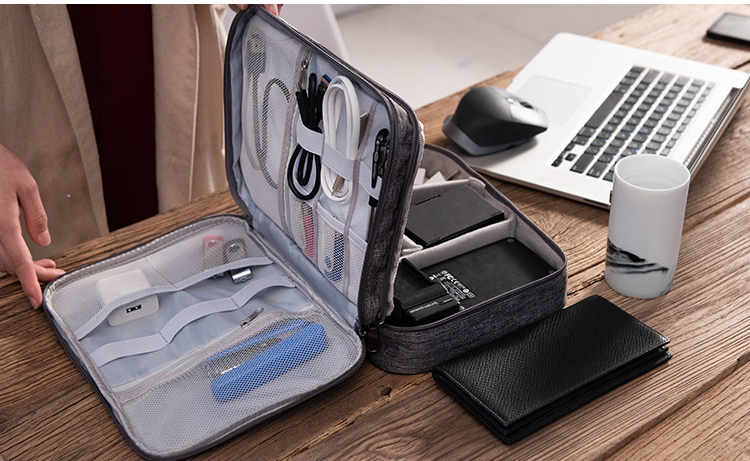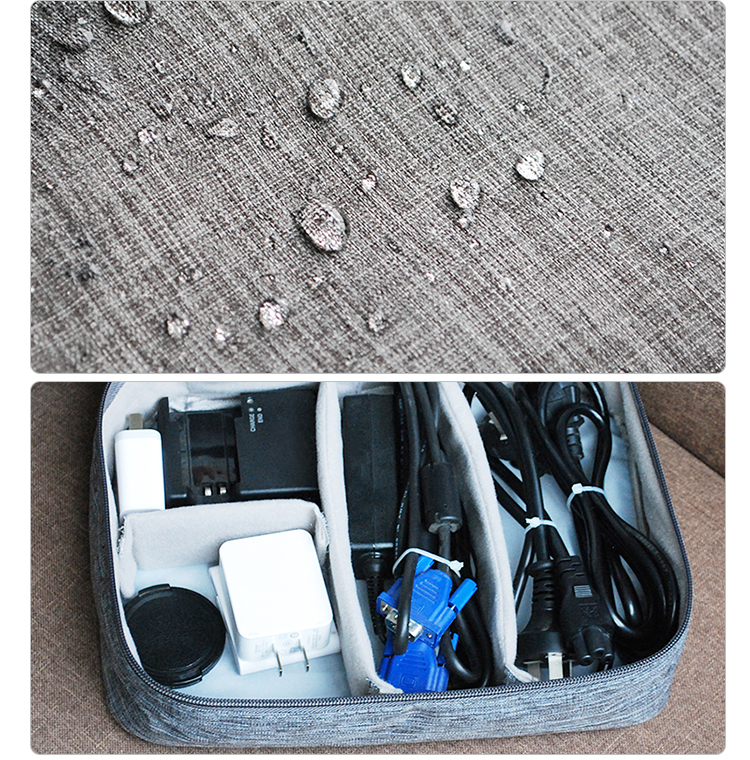 C Style
[Material]: Polyester [Size]: 24(L)*16(W)*3(H)cm/9.45*6.29*1.18inch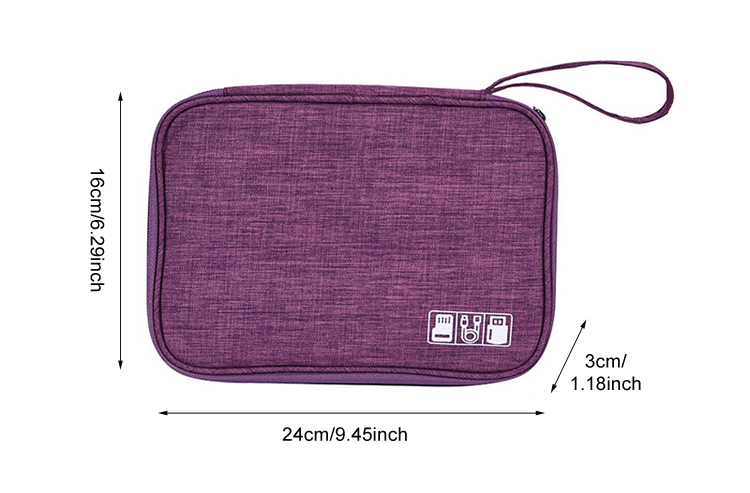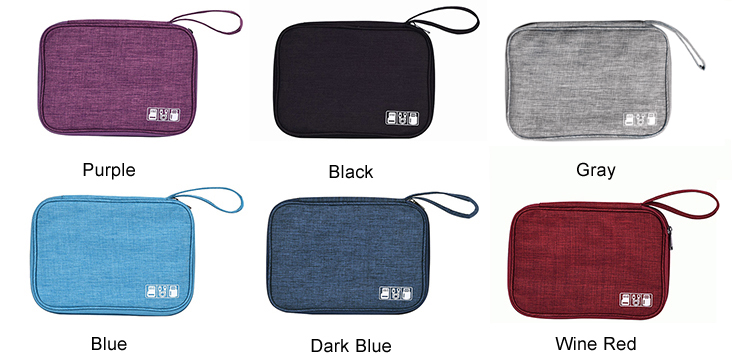 High capacity,store your various electronic accessories, like charger, wire, adapter, plug, headphone, external hard drive, mouse and other travel electronics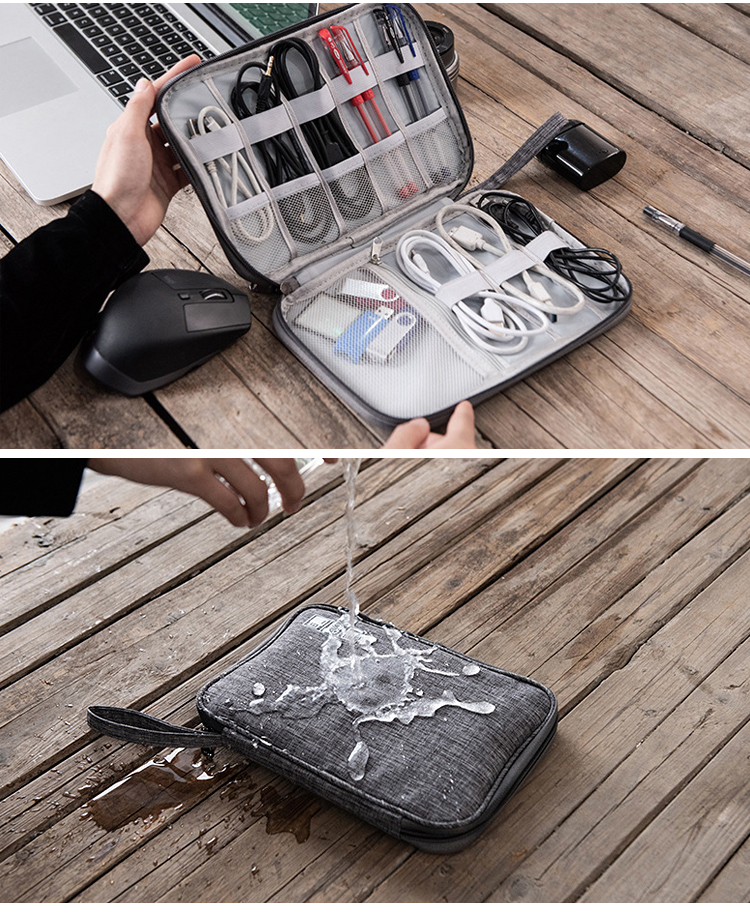 300 D Cation Water proof fabric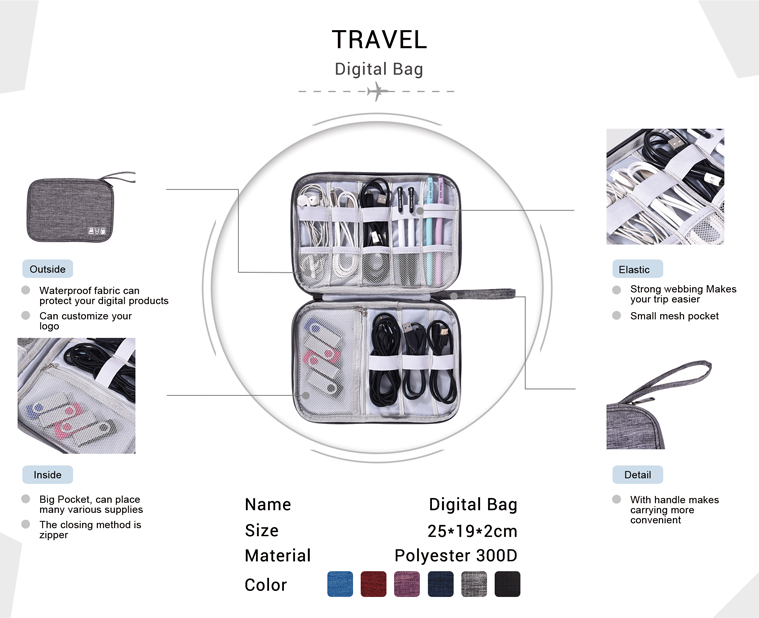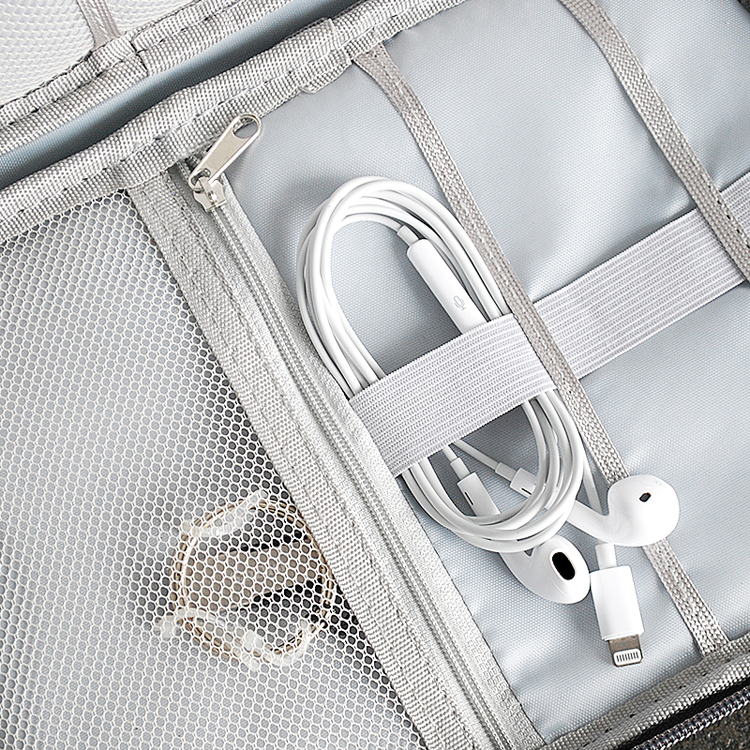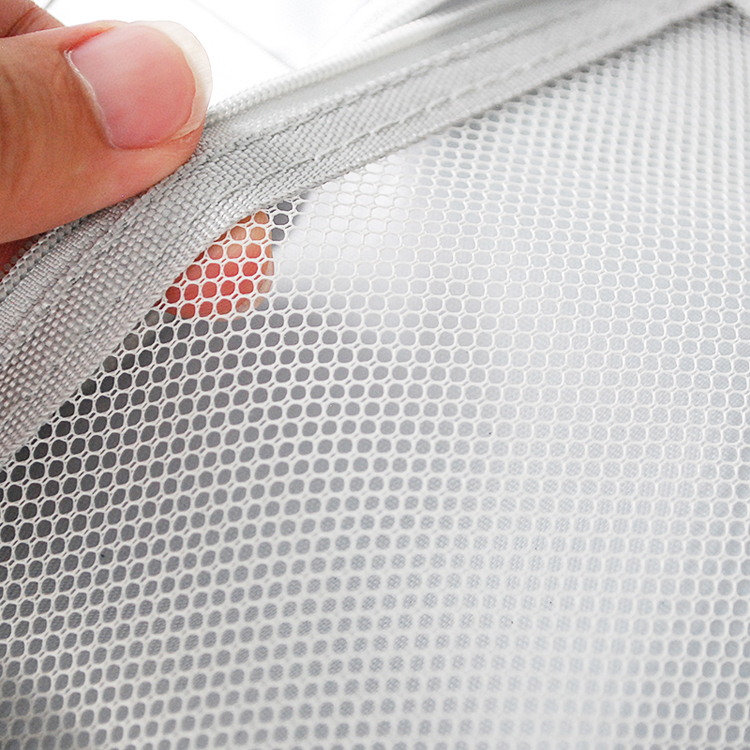 D Style
[Color]:
Black,Dark,Blue,Wine Red,Blue,Purple
[Size]:
18.5*13*3.5cm/7.28*5.12*1.37inch
- 1. Cationic waterproof fabric for better protection
- 2. Multi-layer classification, perspective net design, neat and orderly, net bag isolation to avoid entanglement, increased storage space
- 3. Portable handle, delicate wiring, firm and wearable
- 1.Due to different producing batches, product details might be a little different. If you minding the difference, please buy it carefully.
- 2.Please allow 1-3CM differs due to manual measurement.
- 3.Due to the different display and different light, the picture may not reflect the actual color of the item. Thanks for your understanding.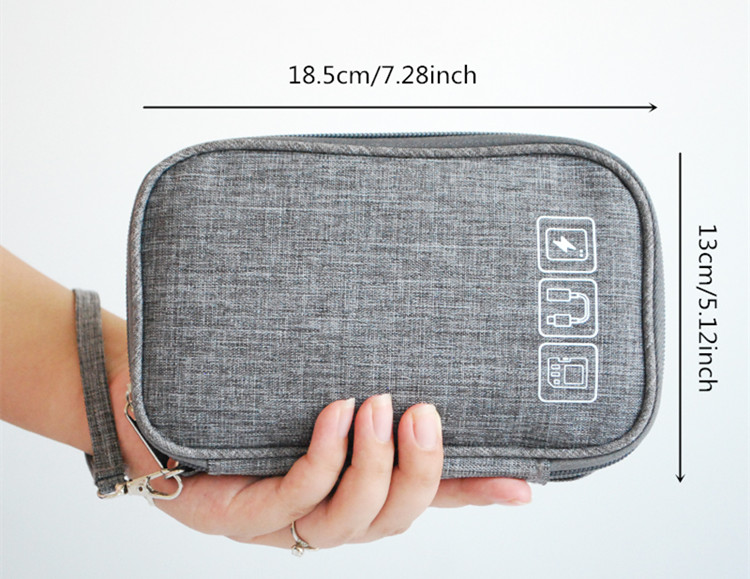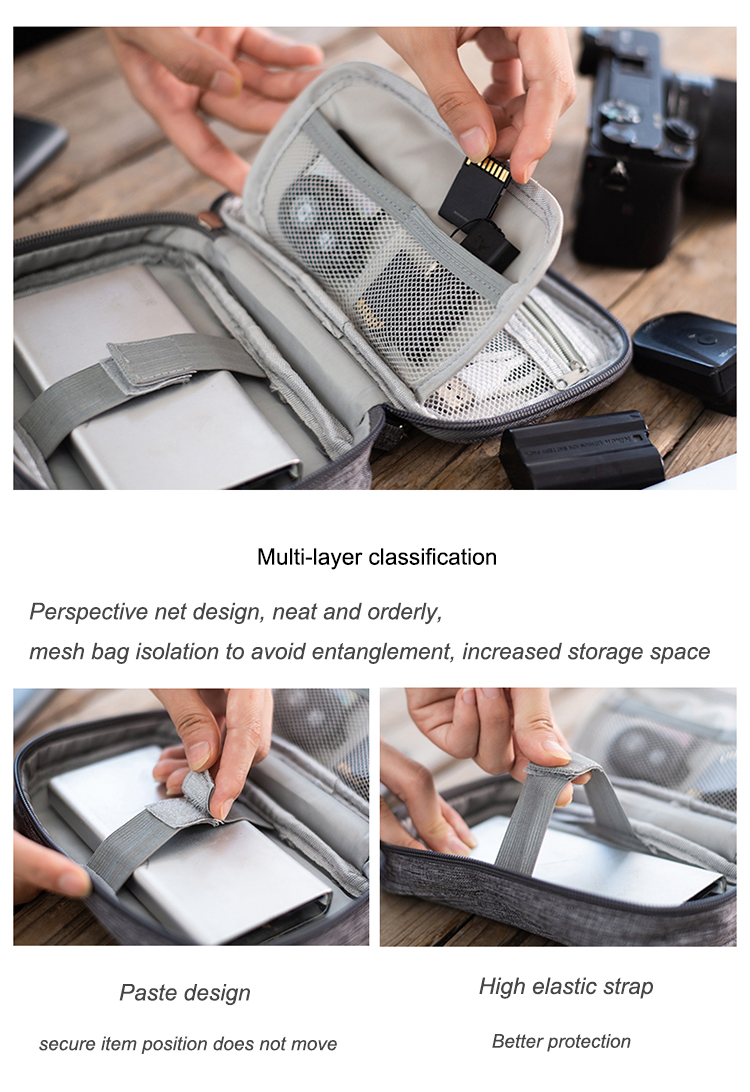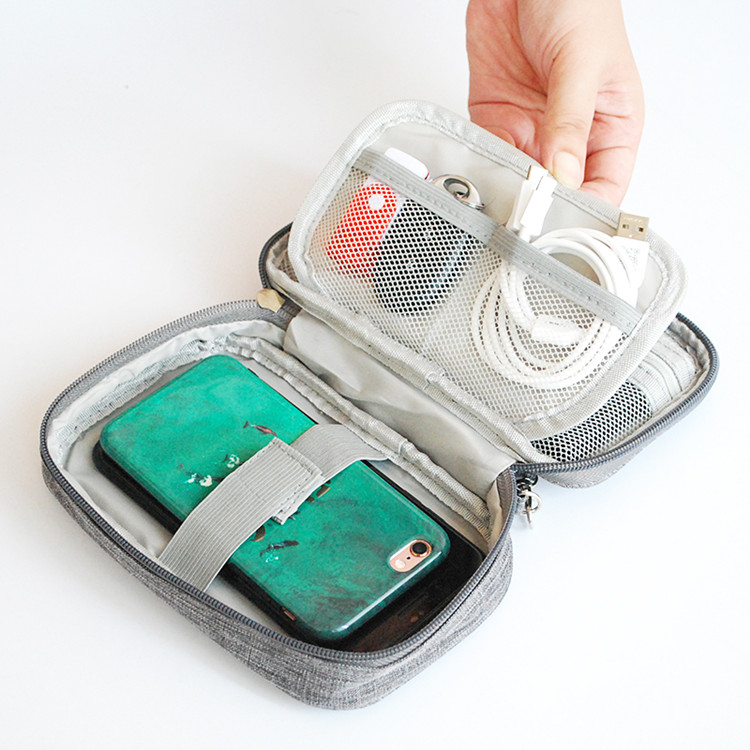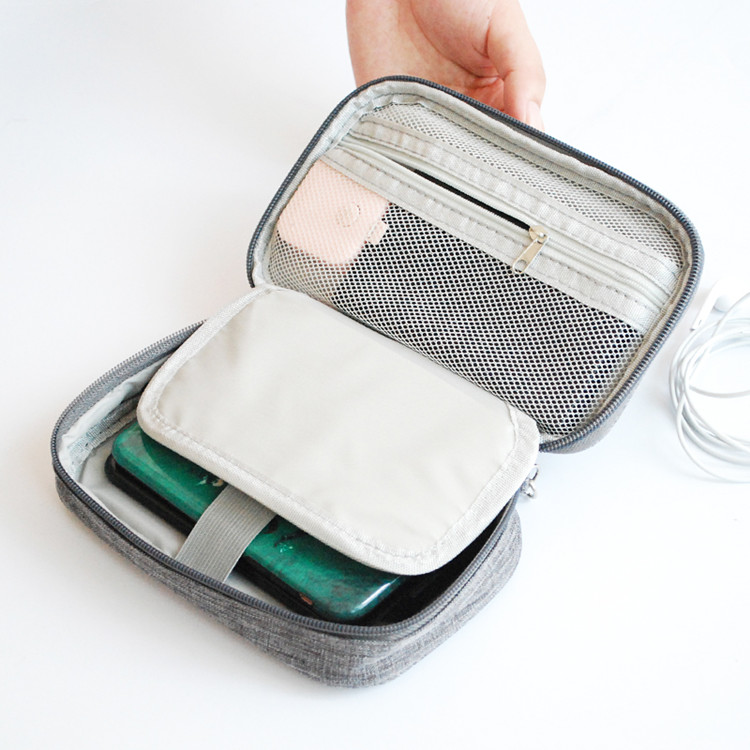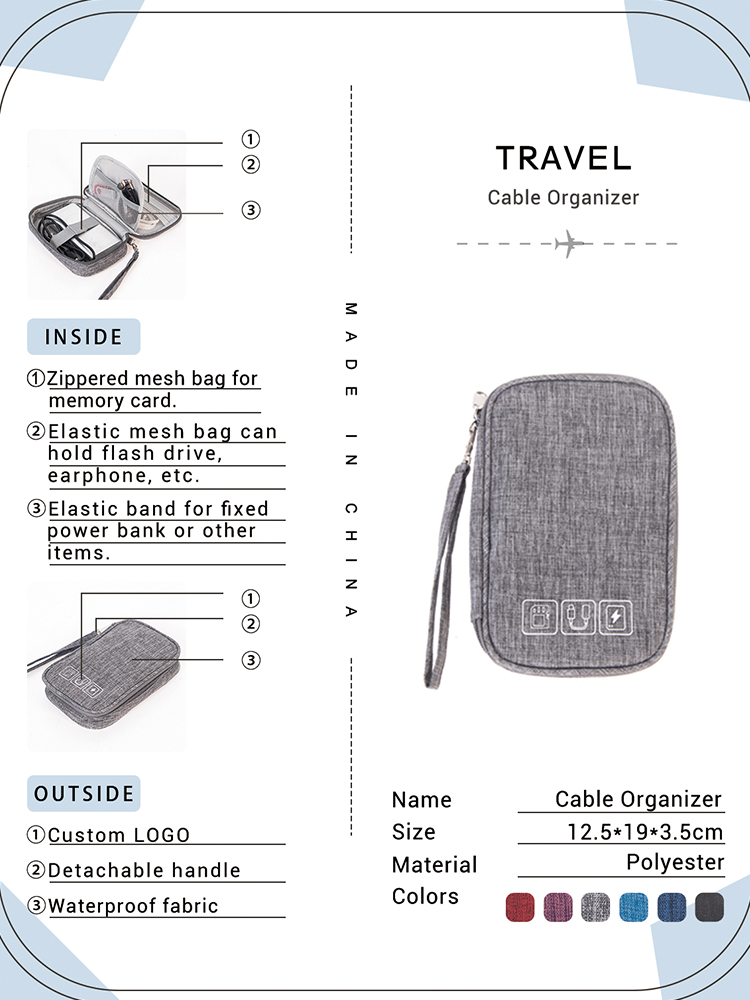 Inside:
1.Zippered mesh bag for memory card.
2.Elastic mesh bag can hold flash drive,earphone,etc.
3.Elastic band for fixed power bank or other items.
Outside:
1.Custom LOGO
2.Detachable handle
3.Waterproof fabric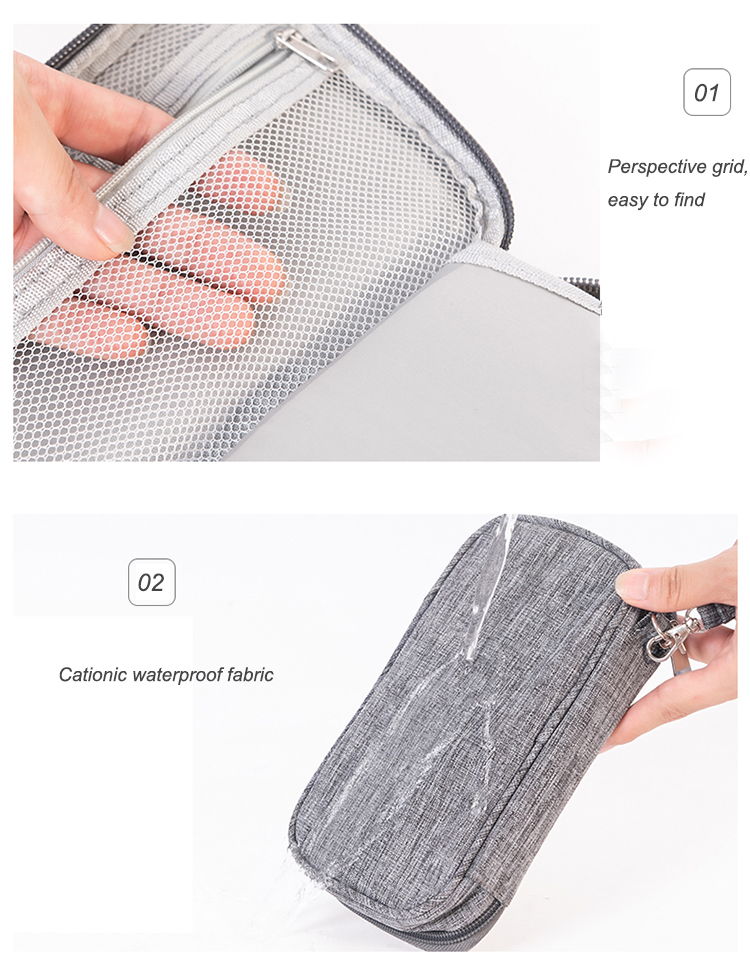 1.Perspective grid,easy to find
2.Cationic waterproof fabric