Daily waterproof Tolino Vision 2 e reader e-ink 6 inch 1024x758 touchscreen ebook Reader WiFi Tap2 cover for page turning!
Tolino Vision 2  
Fast system response! Pls know it before order!
    1. Original stock goods! Not brand new! due to no original box, But condition looks good!
    2. A few one might be have little scratches on the cover or screen, but not obvious. Screen without spot, it works correctly. send Free screen protector.
    3. Special function of Tap 2 on cover for page turning + Daily waterproof,  built in adjustable front light! You can reading in the evening! 
You can check the REAL Product photos below,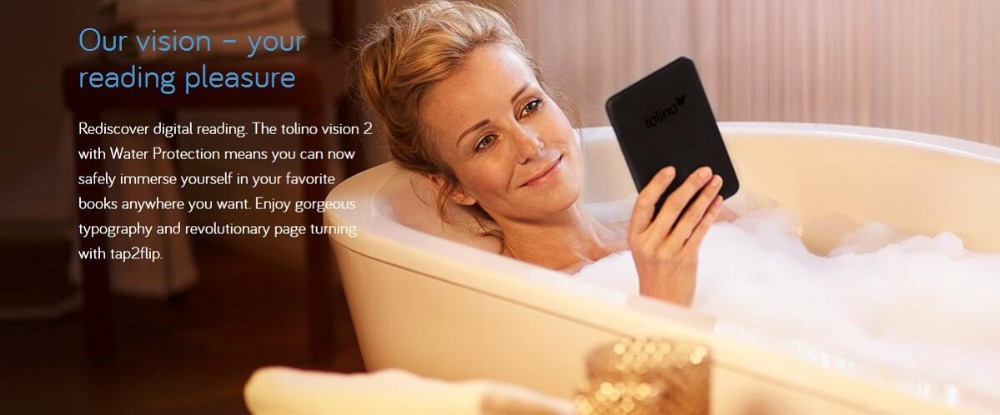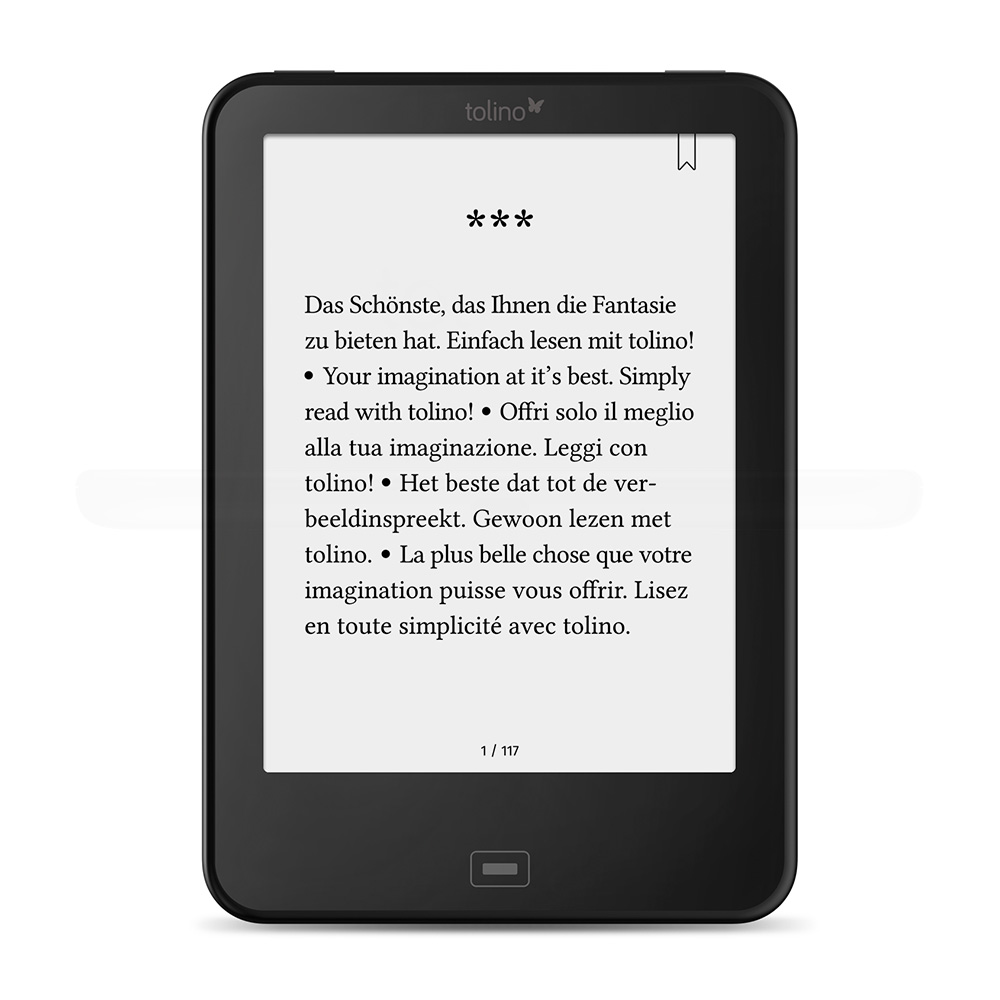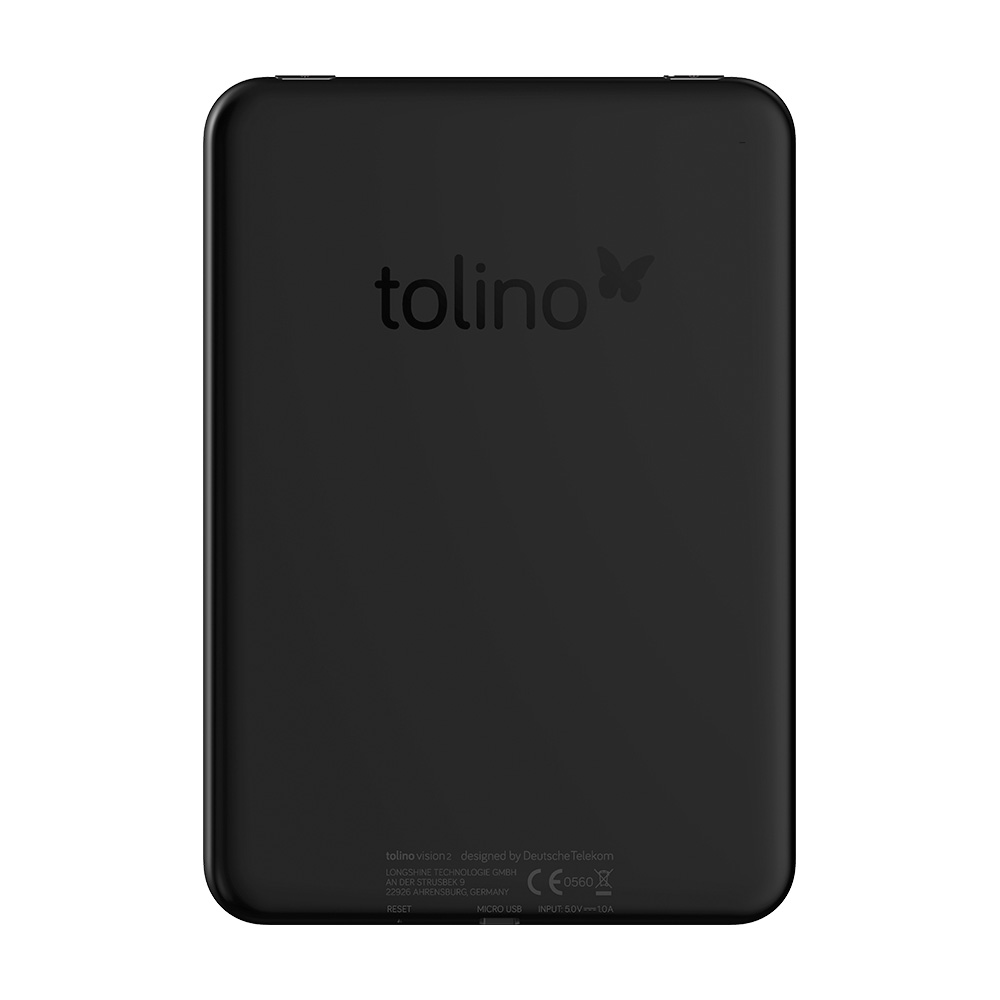 Product Color                Black only  
Flip case color               Black, Brown, Dark blue, Pink, Red. (You can tell your favorite color, or send randomly.)
Formats supported          EPUB, TXT, PDF.
Device Menu                         English, Deutsh, Espanol, Francais, Italiano, Nederlands (Other menu is not, but support to read in dfferent language books. Such as Russian, Chinese, Korean, Janpanese, Portuguese, Polish, Czech...)
No Russian/Turkish menu, but support to read Russian/Turkish books!
Bundle 1: Only e-Book reader, Package include
Tolino vision2 x1
USB cable x1
Screen protector x1(No original box, pack well in carton/bubble box)
Bundle 2: e-Book Reader + Case sets, Package include
Tolino vision2 x1
USB cable x1
Screen protector x1
Flip leather cover x1 (No original box, pack well in carton/bubble box)
Bundle 3: e-Book Reader + Screen protector, Package include
Tolino vision2 x1
USB cable x1
Screen protector x2(No original box, pack well in carton/bubble box)
Bundle 4: e-Book Reader + Case + Screen Protector sets, Package include
Tolino vision2 x1
USB cable x1
Screen protector x2
Flip leather cover x1(No original box, pack well in carton/bubble box)