Features:
Convert 35mm/ 135mm positive, negative and slide films(color and monochrome) into digital JPEG format in seconds.
With several buttons on the top, supporting preview, playback, adjust functions.
Support 512MB SD card (max.32GB, not included),  you can directly place SD card into the slot expansion and scan the pictures.
Vibrant full-color 2.4" LCD screen for your scanned slides and films, convenient to watch, no computer or software needed.
Supporting multiple languages, English, French, German, Italian, Spanish and Japanese.
Made of ABC material, portable and durable. Perfect device to help you easily organize and externalize your old pictures and always keep memory alive.
Specifications:
Functions: Film Scanner / USB MSDC
Interface: MSDC: USB 2.0 (high speed)
CPU: Intel Pentium 42.8GHz Above
Image Sensor: 1/3.2" CMOS
Picture Format: JPEG
Resolution: 5Mega
Display: 2.4" TFT LCD Screen
Lens: Fixed Focus F/6.0, F=6.34mm
Focus Range: 5.6cm
Sensitivity: Auto
Exposure Control: Auto
White balance: Auto
Film Type: 35 / 135mm film,  Monochrome, Slide
Light Source: Backlight Compensation
Memory: Support 512MB or Above(need External storage card, packing does not contain)
Hard Disk Capacity: At Least 200MB
Video Card: 64MB or High Top Video Card
Transmission Connection: Standard USB2.0 or Above
Language: English, French, German, Italian, Spanish, Japanese, etc.
Power Supply: DC 5V
Operation System: Windows XP, VISTA, Win 7/8, MAC 10.7.3 Above
Item Size: 8.6 * 8.6 * 10.2 cm / 3.4 * 3.4 * in
Package Size: 27 * 14 * 10cm / 10.6 * 5.5 * 3.9in
Package Weight: Approx., 573g / 20.2oz
Note:
SD card is not included.
Package List:
1 * Scanner
1 * USB Cable (80cm)
1 * AV Cable (100cm)
2 * Positive Slide Holders
1 * User Manual
1 * Brush
Note:
SD card is not included.

FQA: The reason why you can not connect scanner to your computer via USB?
1. USB mode of the machine may not be set yet.
2. Maybe there's something wrong with your computer USB interface, try other one.
3. Customers' SD card may be locked, you can unlock it and try to scan again.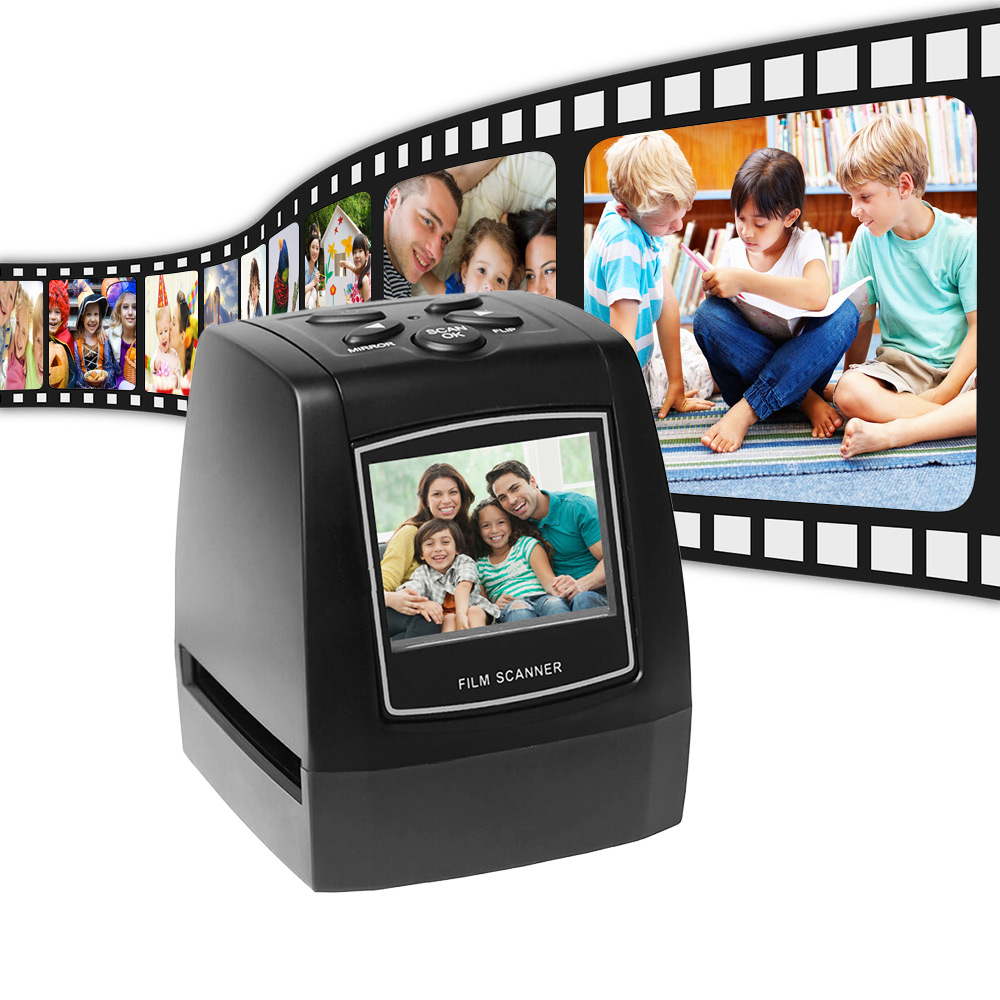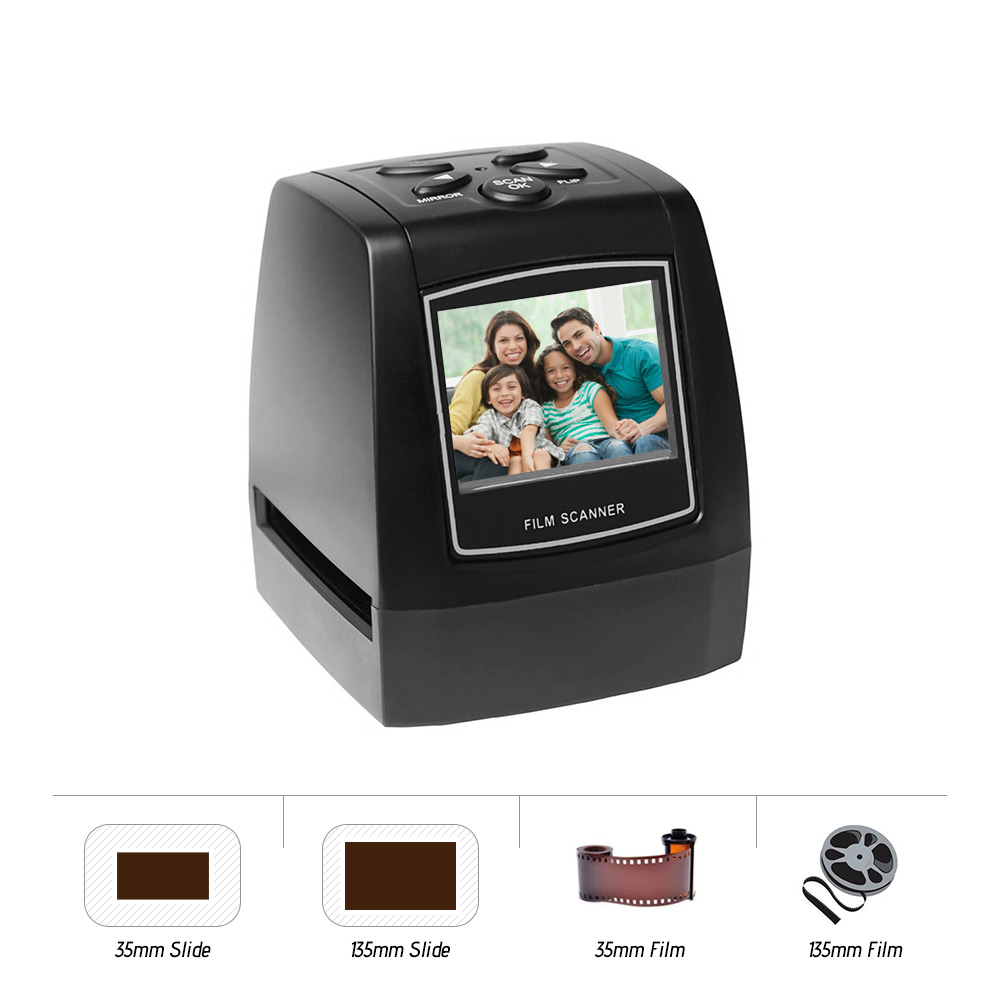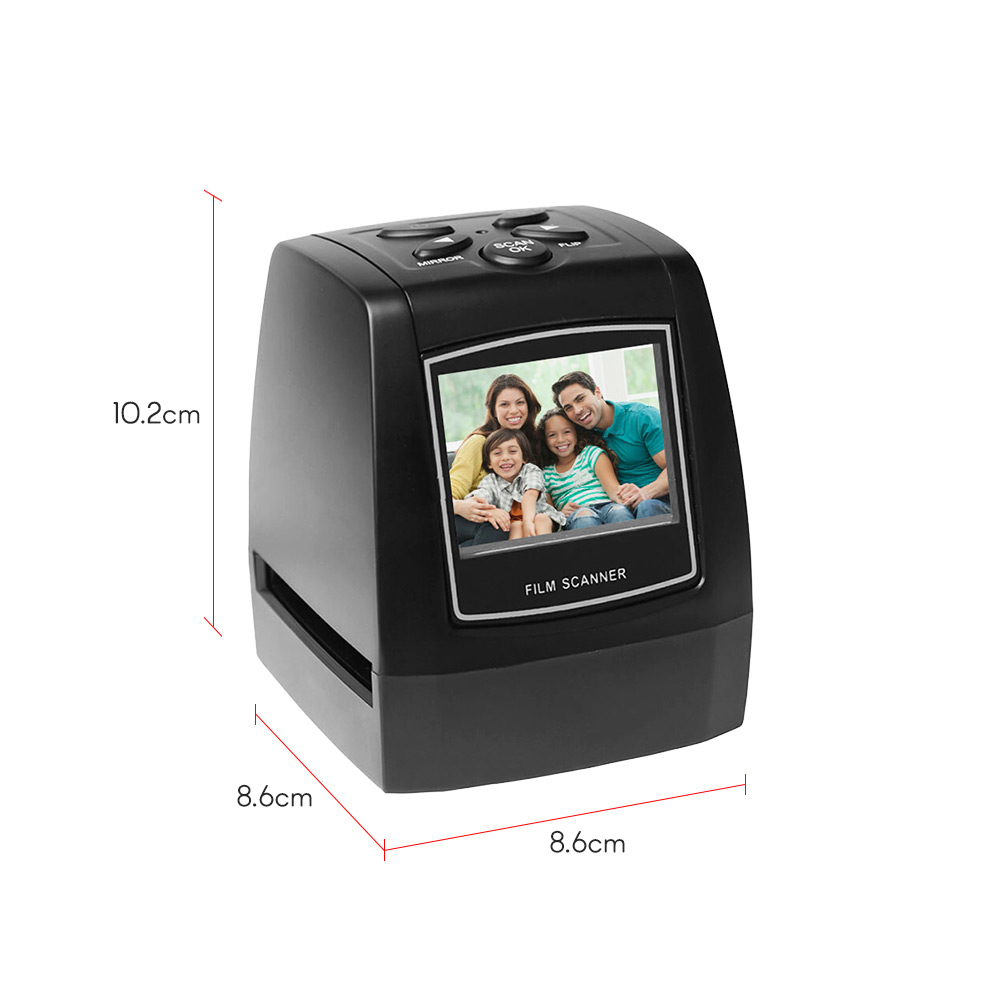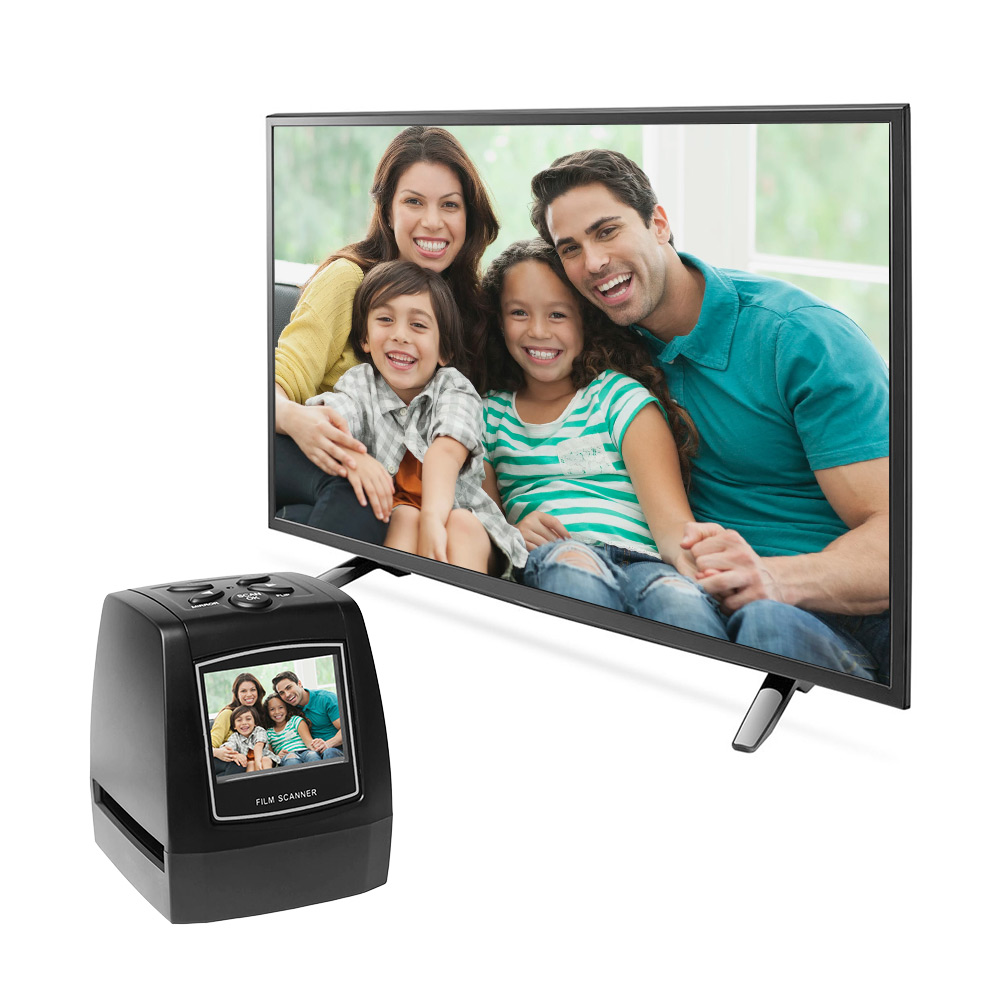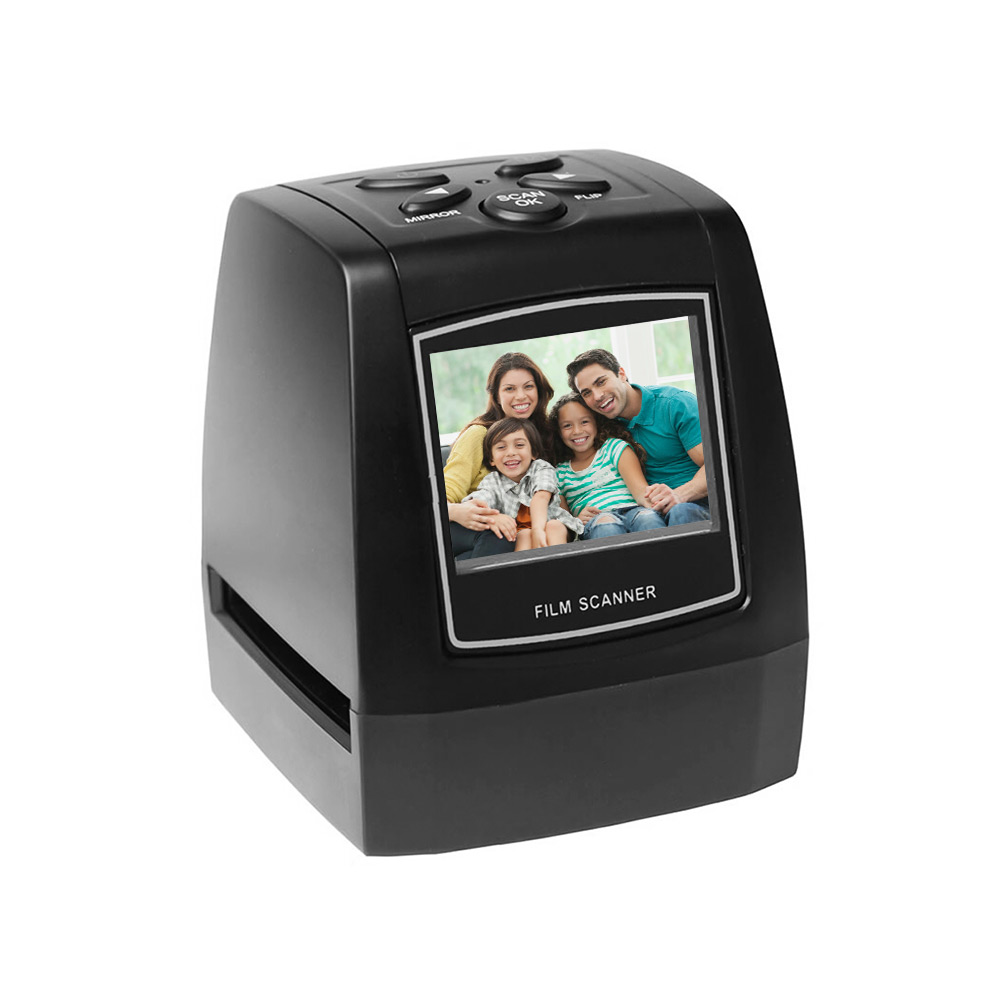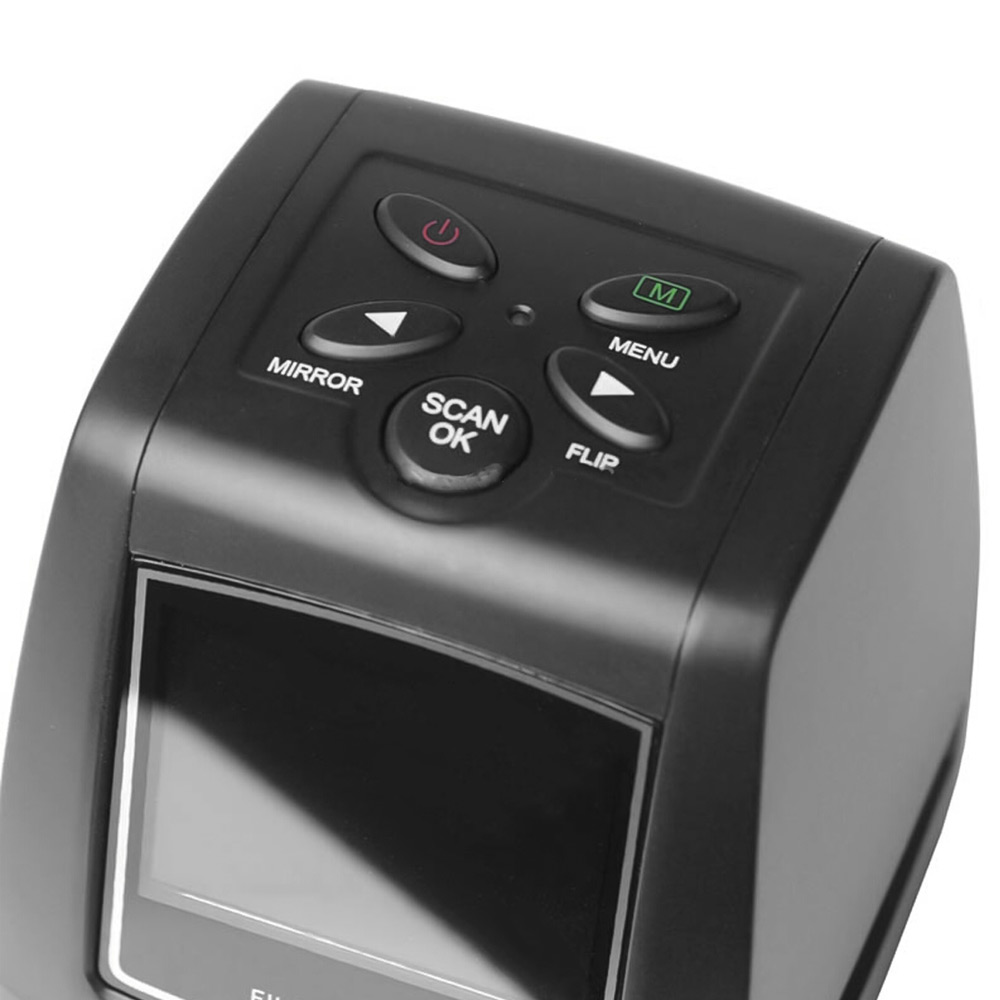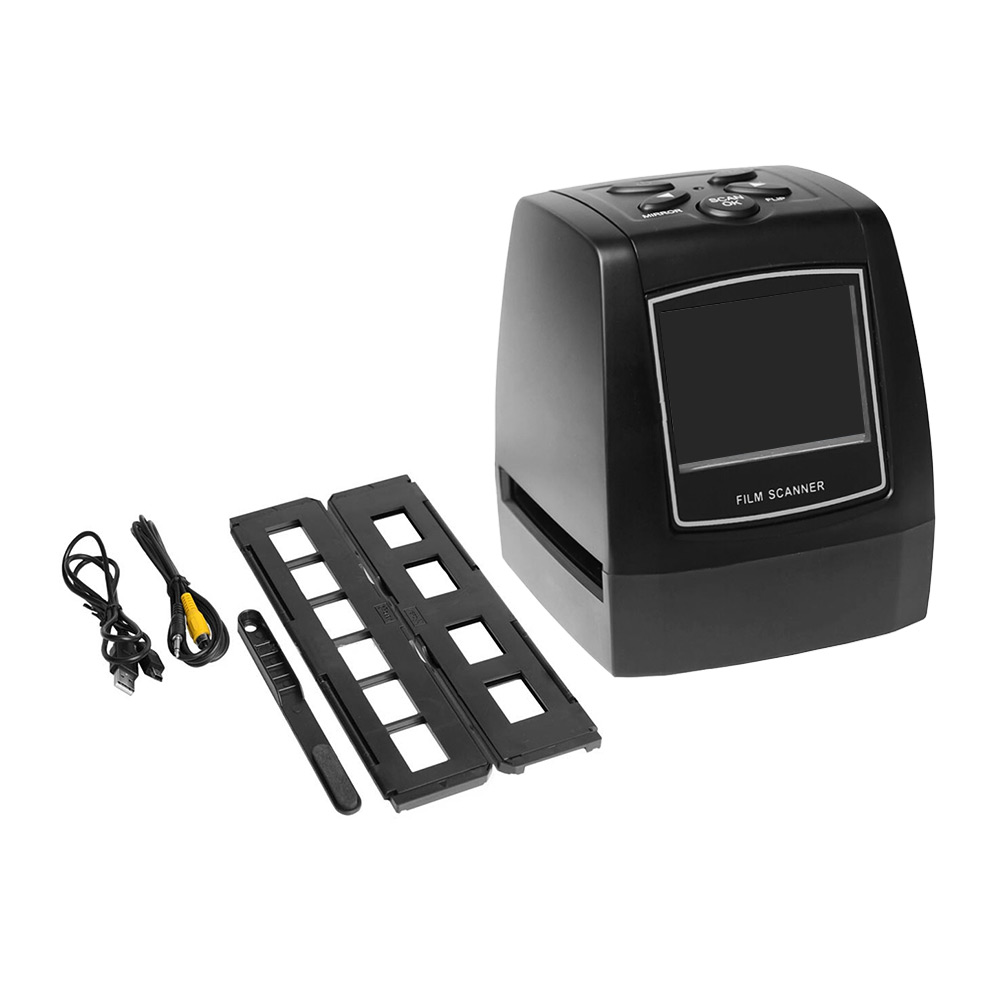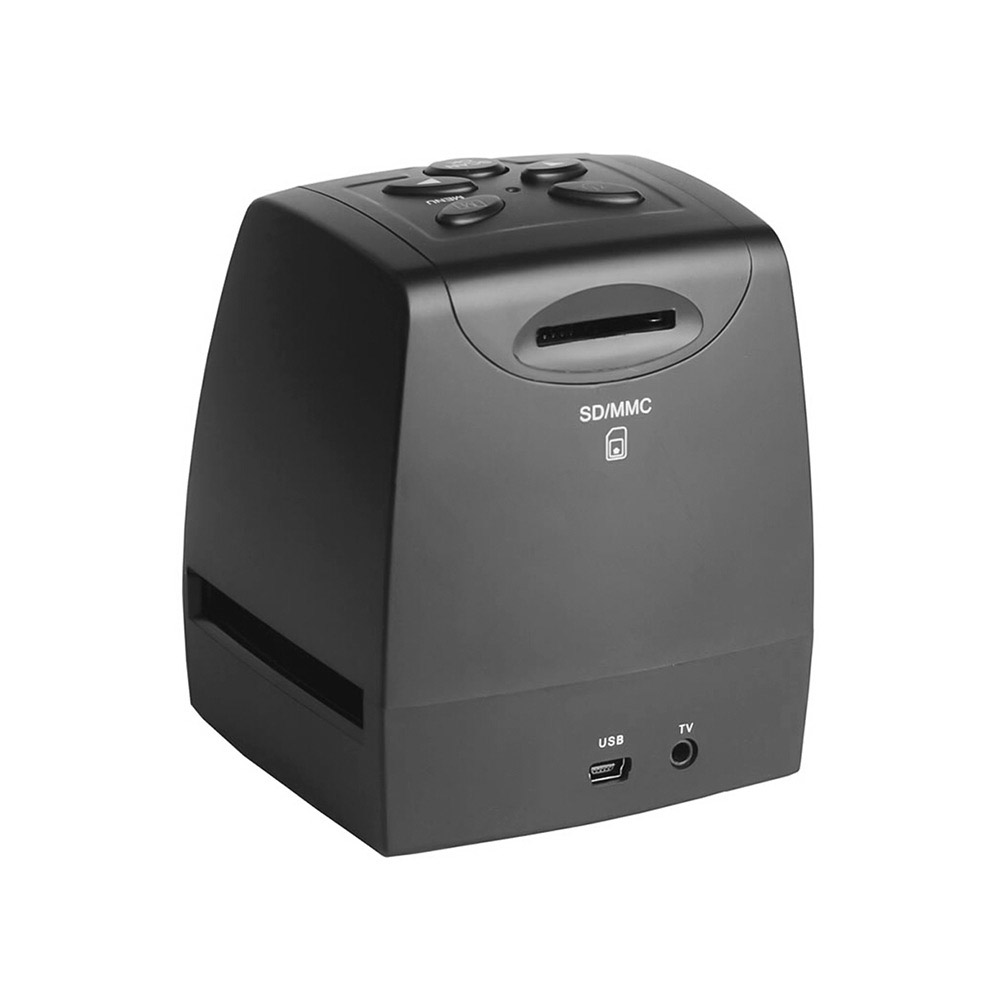 服务模板