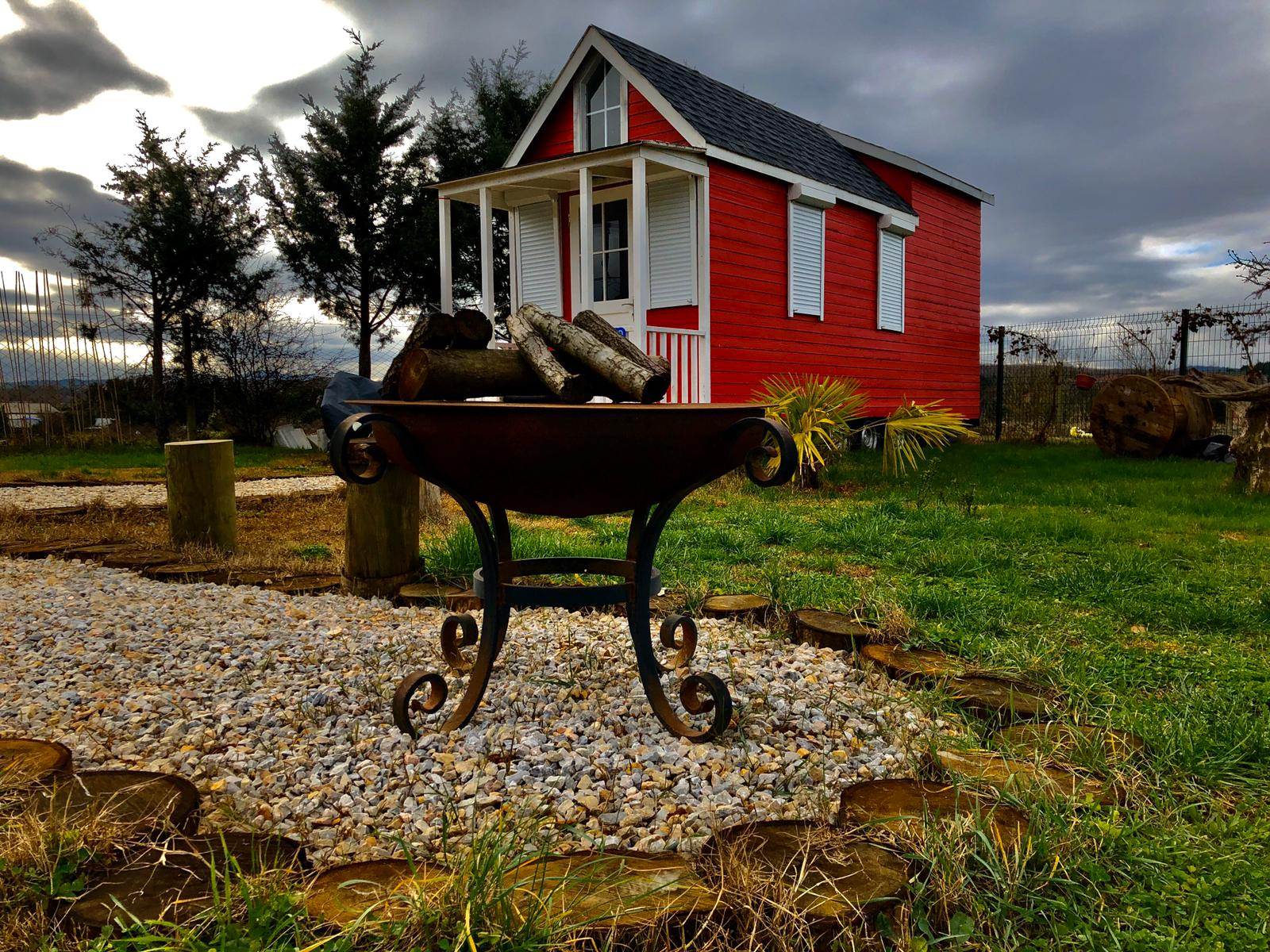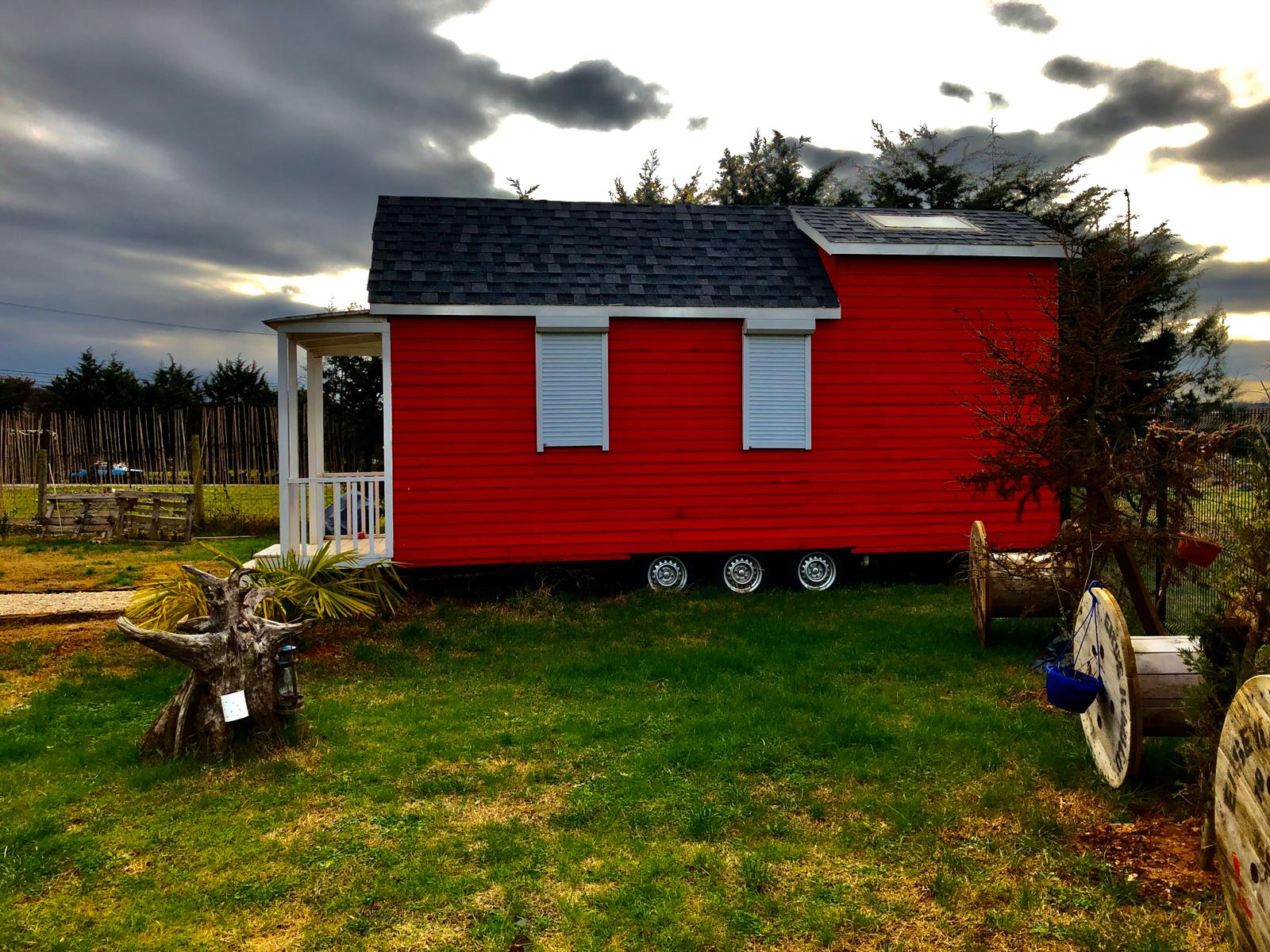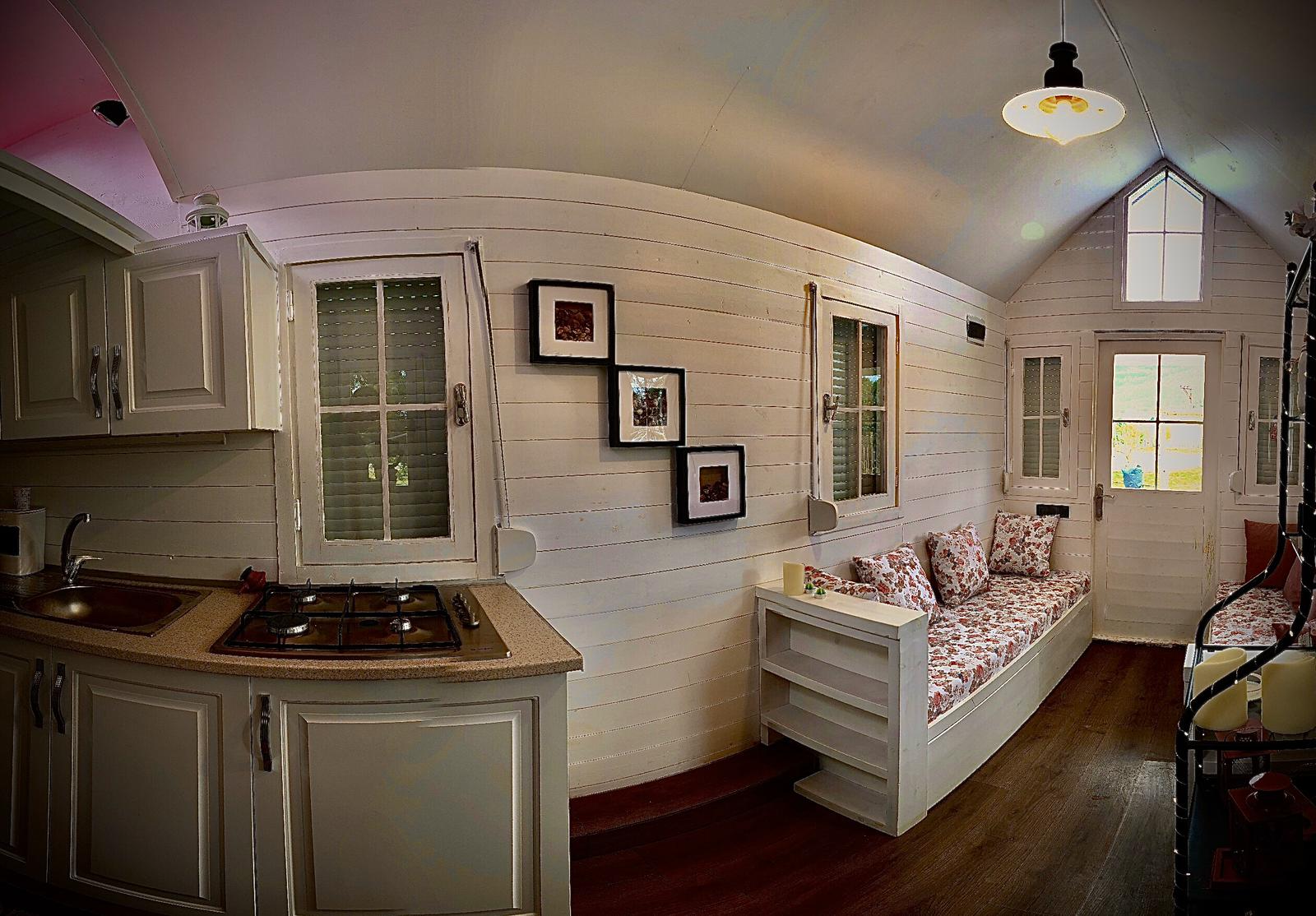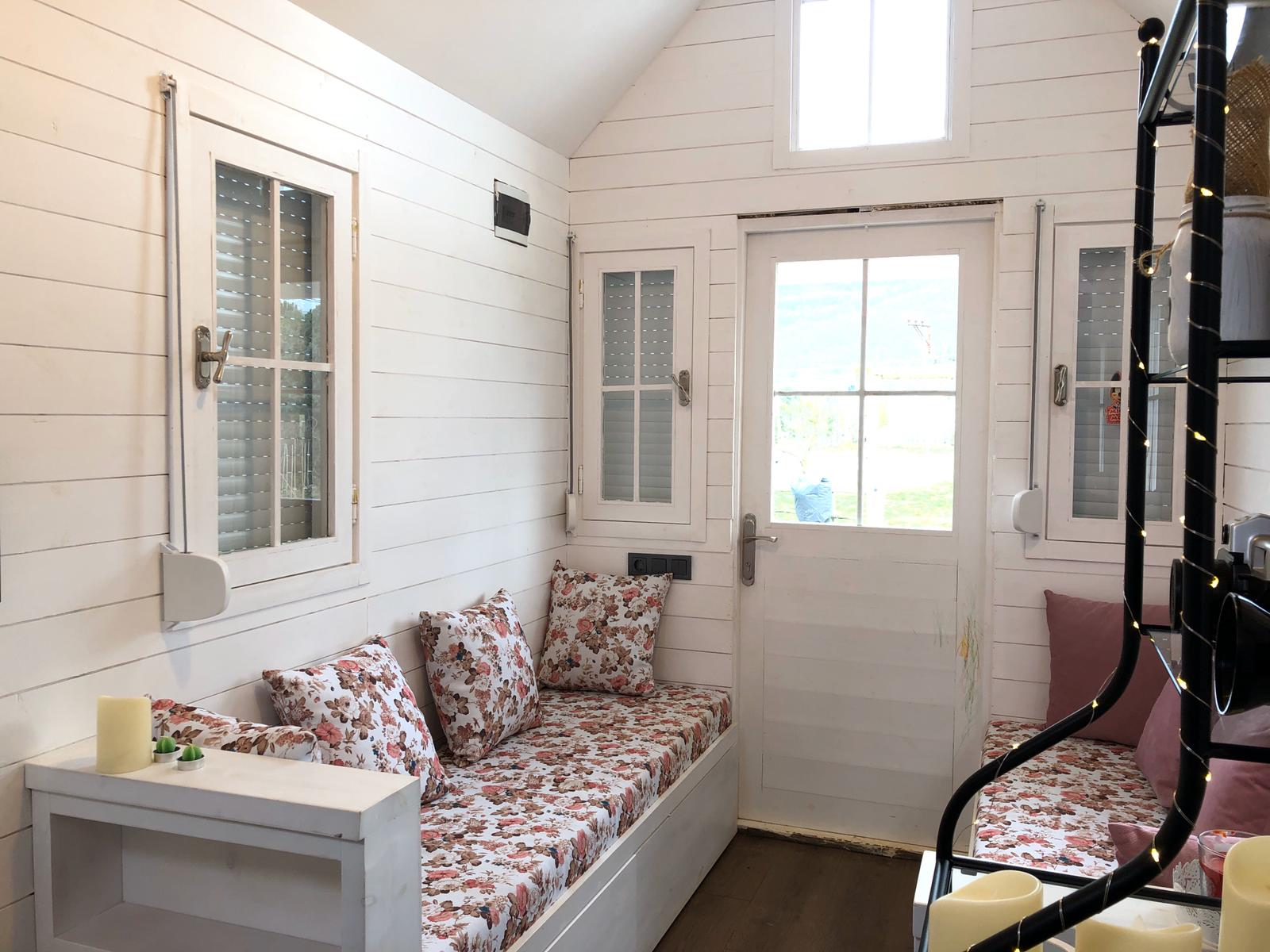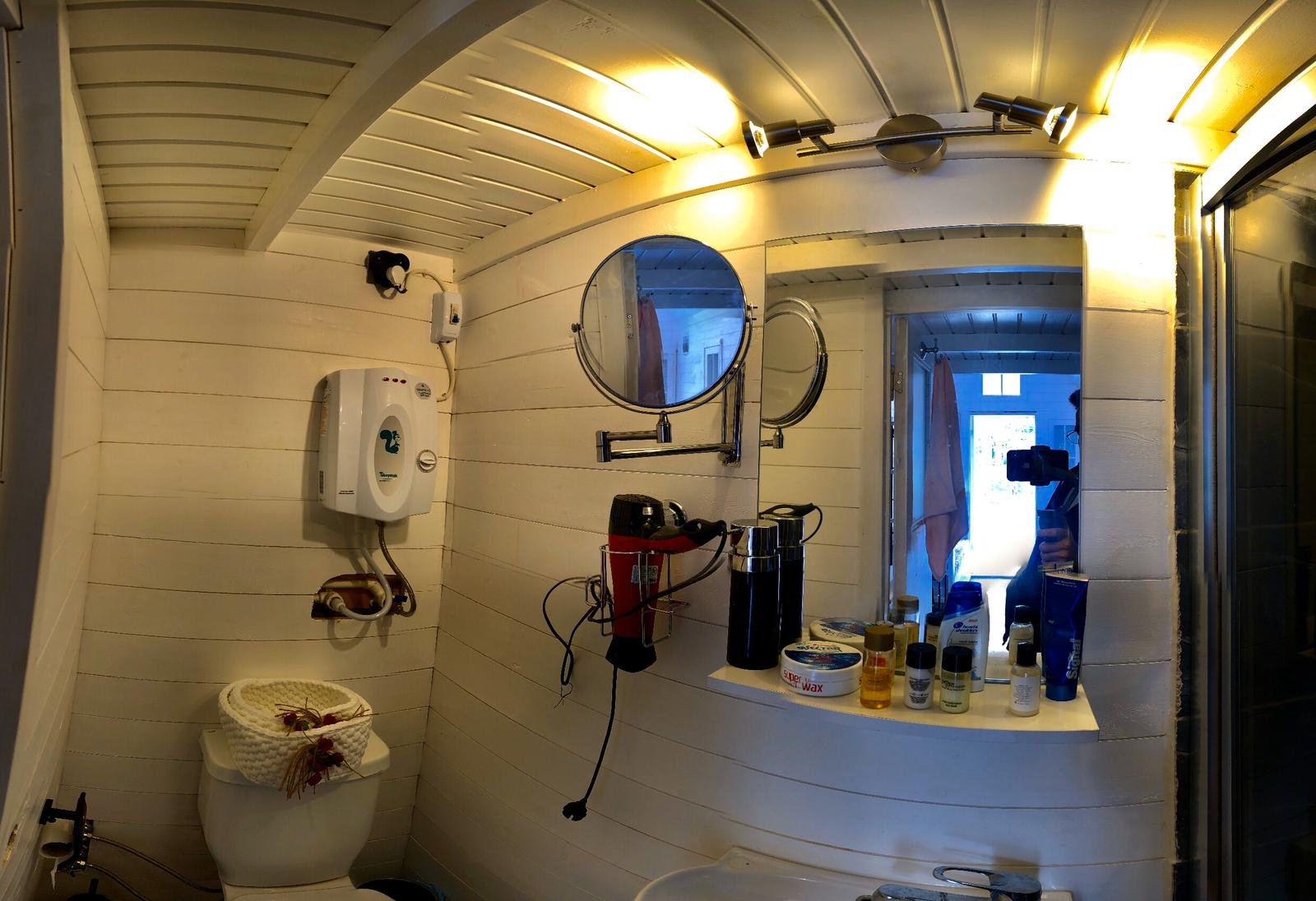 TECHNICAL DETAILS:
Khnouf brand mineral wool thermal insulation will be placed in the carcass spaces between the wooden panels. Tyvek, a breathing but waterproof moisture and vapor barrier, will also be used on the exterior.
All visible panels will be first class oven dried pine of imported origin, Ukraine, Siberia, Finland or Sweden. Trees will be impregnated with 12 bar atm pressure HEMEL Brand. (50-year warranty against worms and infestations and blue-green mold)
"RED HOUSE MODEL"
Included in the price are as follows;
* The shell of the product
* 6 meters AL-KO Trailer
* Exterior wooden coatings
* Wall and floor coverings in the living and bedroom
* Living room and bedroom furniture
* clean water and dirty water line
* clean and dirty water tanks
* power line
* electric box
* bathroom wall and floor coverings (ceramic wall and water resistant wood flooring)
* Bathtub, toilet bowl, sink and faucet fixtures in the bathroom
* other double glazed door-window systems
* kitchen furniture, sink and faucet armature
Those not included in the price are as follows;
* mini fridge and stove in the kitchen
* Shipping and customs clearance fees
·DIMENSIONS: 6m x2.55m
·USABLE INDOOR AREA: 22,5m2
·PRICE: 41.000$ (Excluding Shipping)
·DELIVERY TIME: 45 Business Days
This product
is not returnable because of its specialties.Please call us before you pay.