Adjustable Power Supply with DC USB Tips Multifunction Charger Portable Voltage Regulator Switch Power Adapter 3 - 12V 12W

1.Compact Size, Durable Quality,Great for 3V to 12V small household electronics,convert to different voltage withease, using the provided key.
2.Good anti-interference performance, high reliability; small DC ripple, high working efficiency; good insulation performance, high electrical strength.
3.Conversion rate of IC synchronous rectifier is more than 90%,Integrated IC scheme can effectively improve product stability and conversion rate and reduce product defect rate.
4.Safety:CE & RoHS certification, prevent overcharge, overcurrent, overvoltage, overheating, short circuit etc.
5.Interntional General:Input voltage AC 100-240V 50/60Hz, suitable for most countries' standard voltage, ideal for international travel.
1.Integrated IC has high conversion rate, 7 voltages and wide application range, such as radio, audio, LED display, LED lighting, power communication, instruments, monitoring equipment, etc.
2.Small size, high power density, full load high temperature burning machine, 100% aging test.
3.Short circuit protection / overload protection / overvoltage protection.
AC Plug: US/ EU/ UK/ AU (Optional)
Input:AC100V-240V  0.2A/50-60Hz
Output:DC:3V 4.5V 5V 6V 7.5V 9V 12V
9Pcs DC Tips:(5.5*2.5mm ,2.5mm , 3.5mm , 4.0*1.7mm , 3.5*1.35mm , 5.0*2.1mm , 5.5*2.1mm , 5.5*1.5mm , USB)
US- 43.2mm/1.68in x 66.1mm/2.58in x 59mm/2.3in
EU- 43.2mm/1.68in x 66.1mm/2.58in x 72.6mm/2.83in
UK- 43.2mm/1.68in x 66.1mm/2.58in x 63mm/2.46in
AU- 43.2mm/1.68in x 66.1mm/2.58in x 61mm/2.38in
Package Size:118x58x128mm/4.6x2.26x4.99in
Package weight:131g/4.59oz
1 x Voltage regulating key
1.Please allow 1-2mm errors due to manual measurement.
2.Item color displayed in photos may be showing slightly different on your computer monitor since monitors are not calibrated same.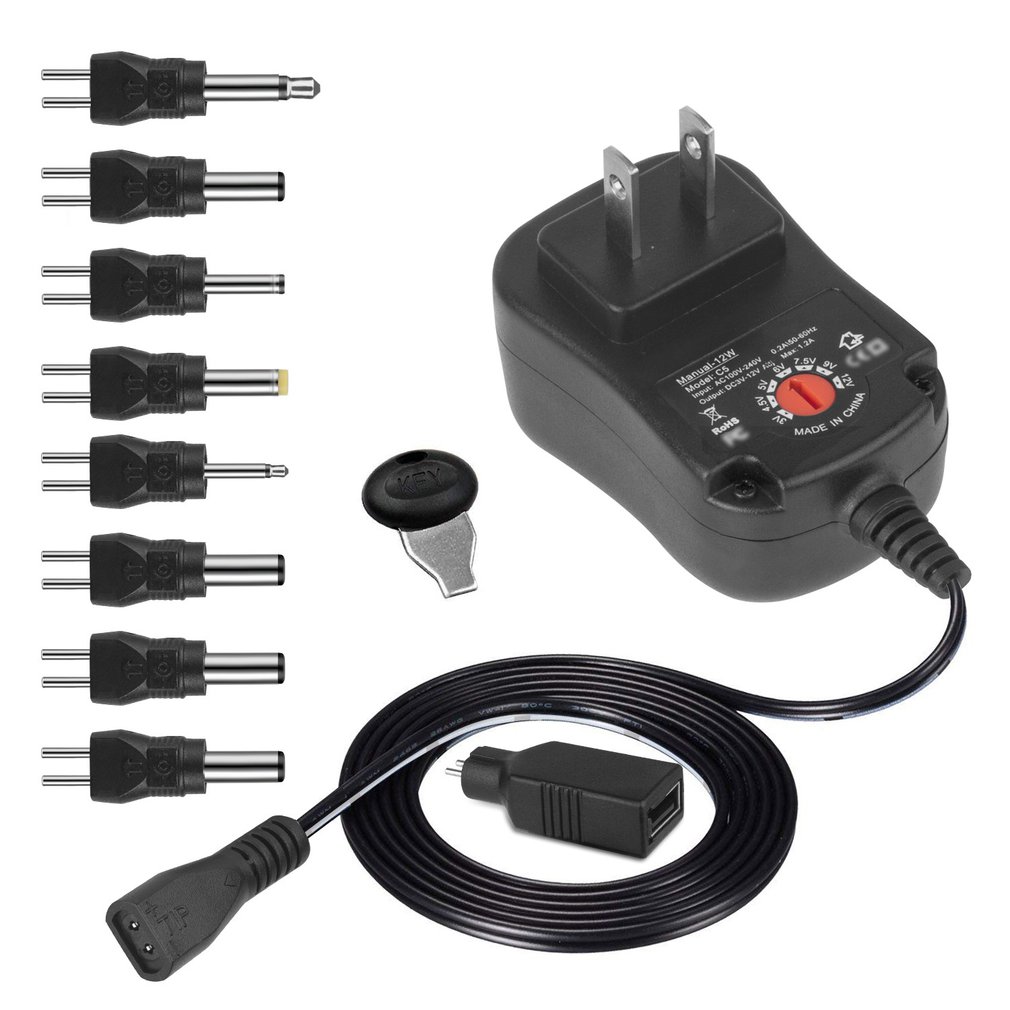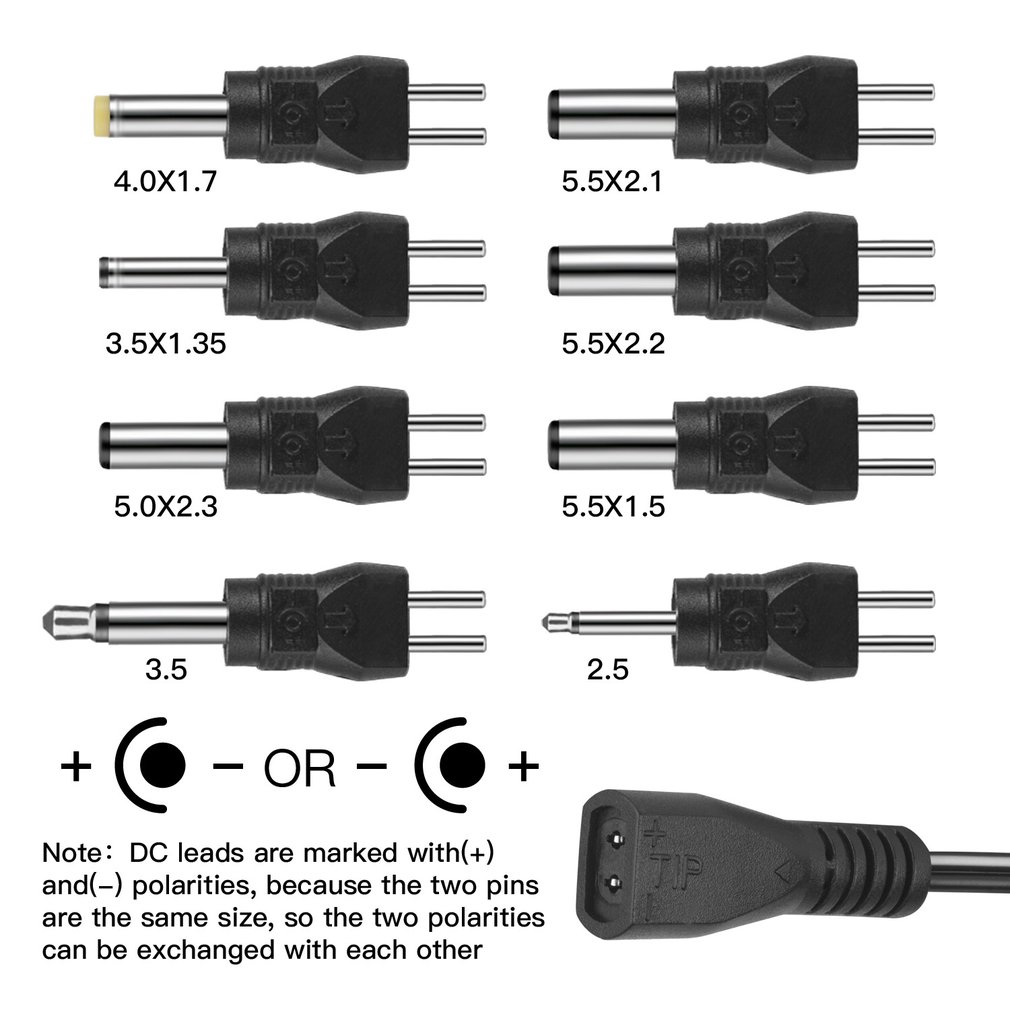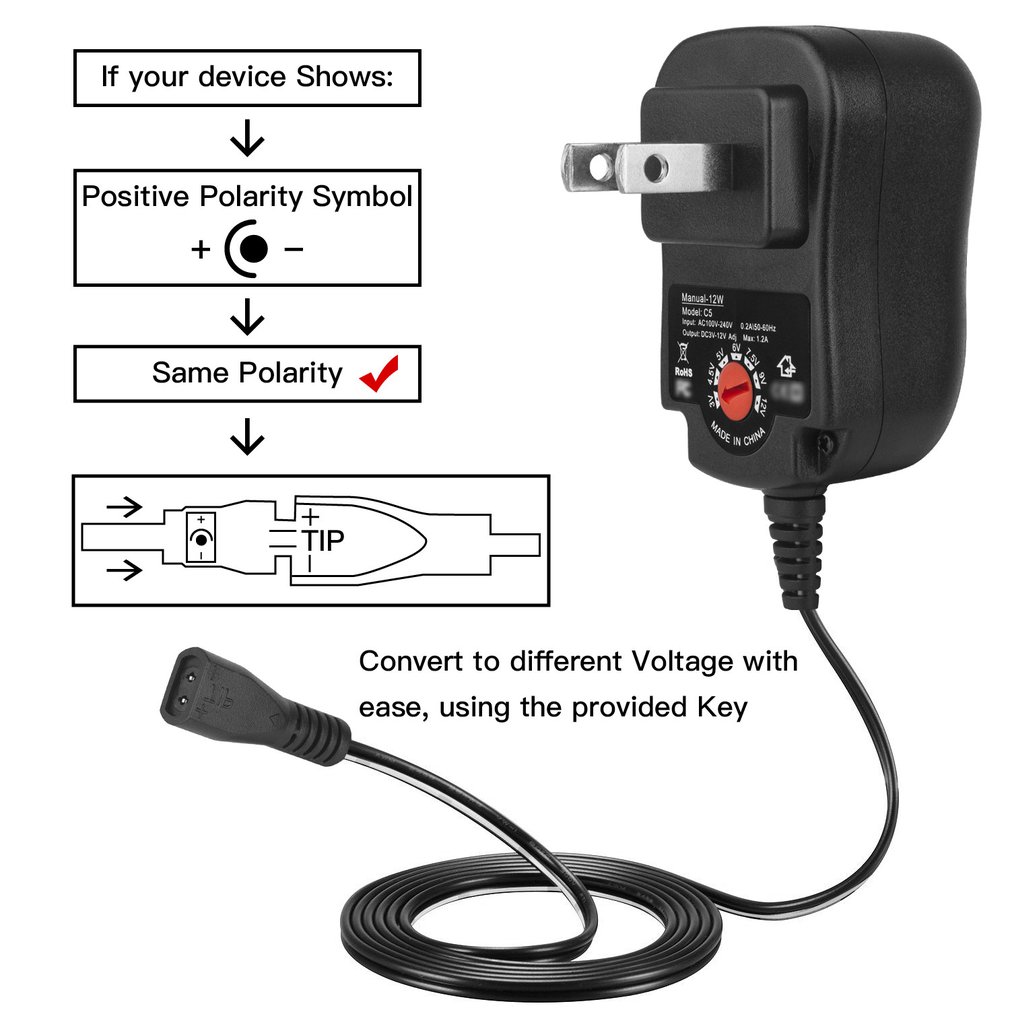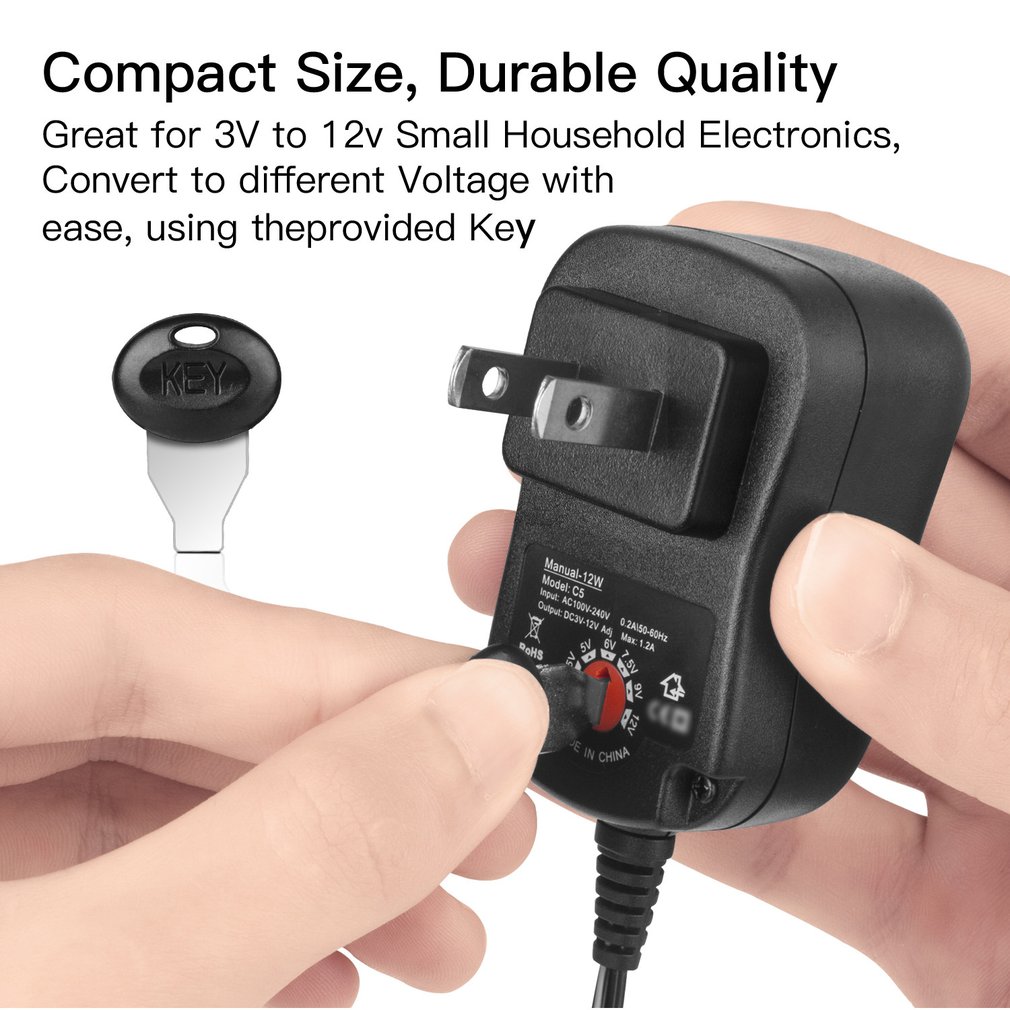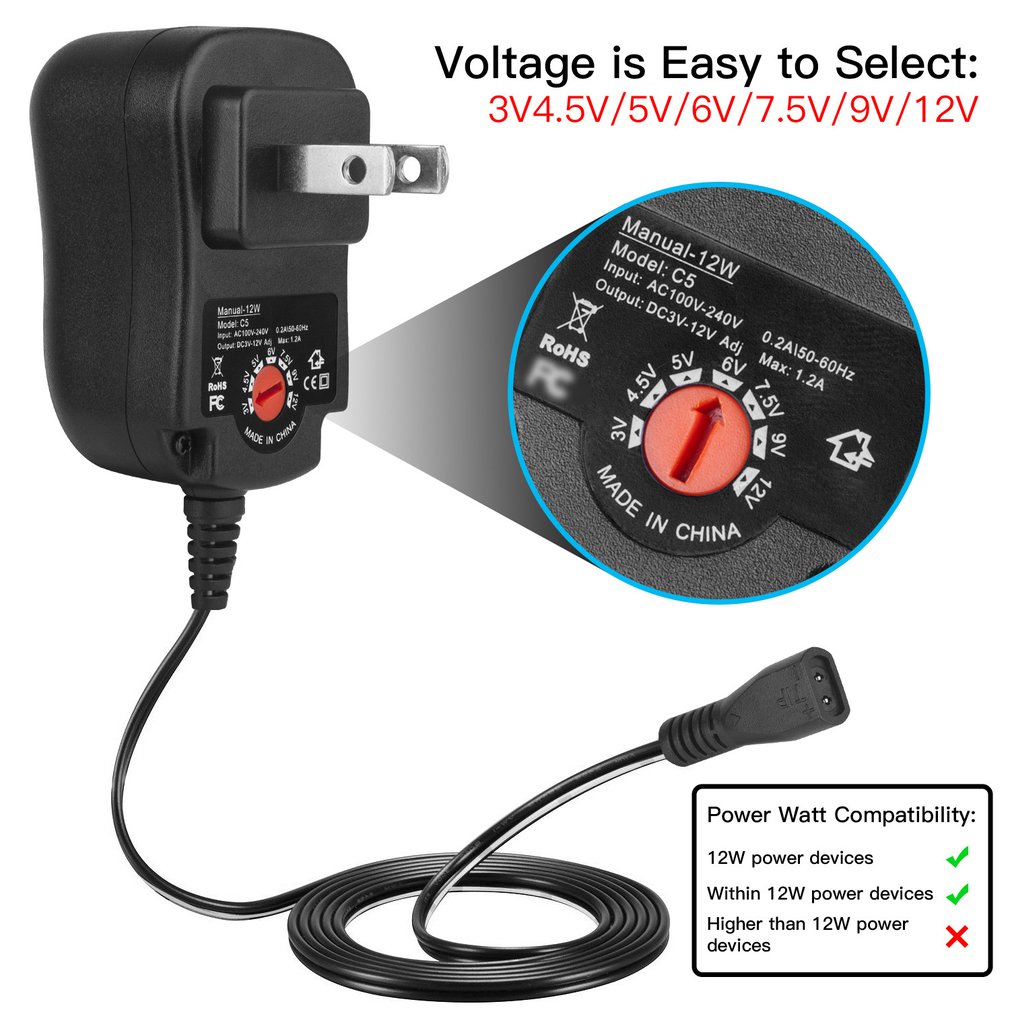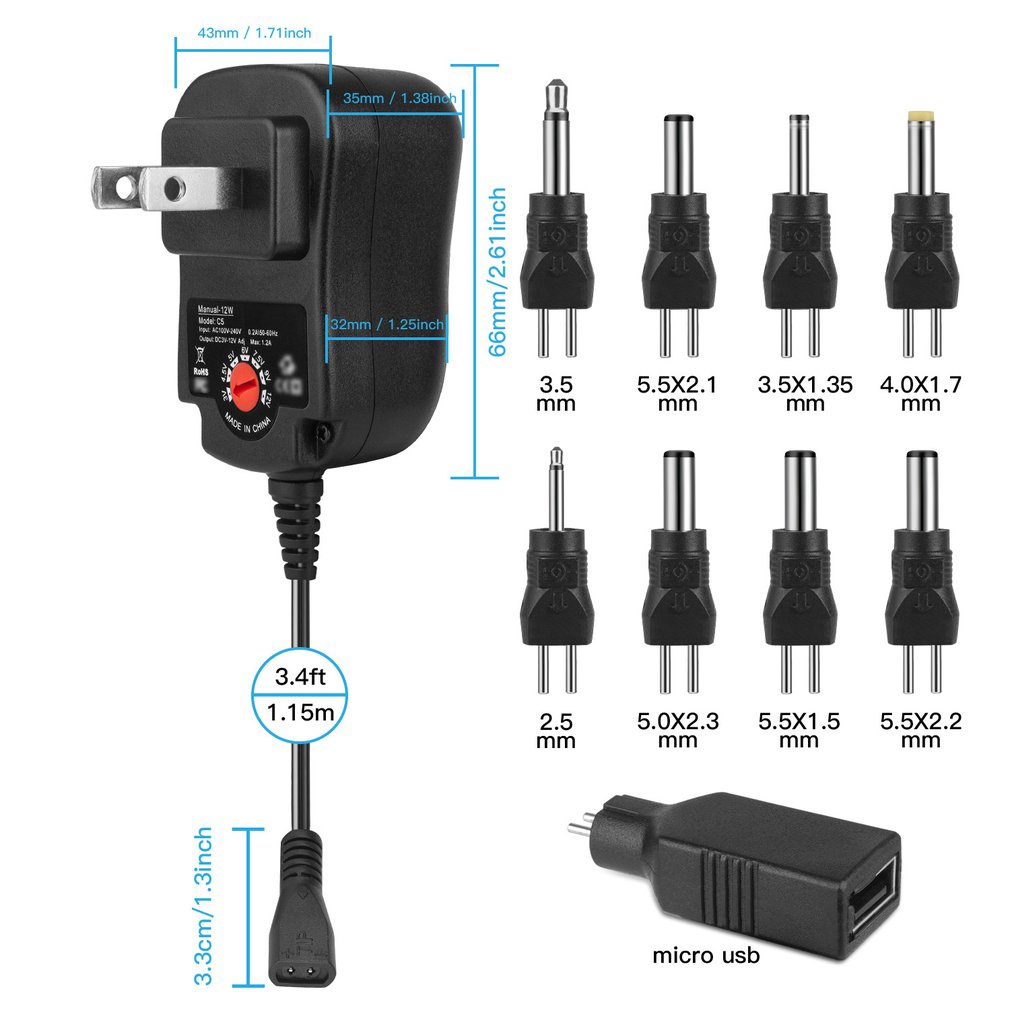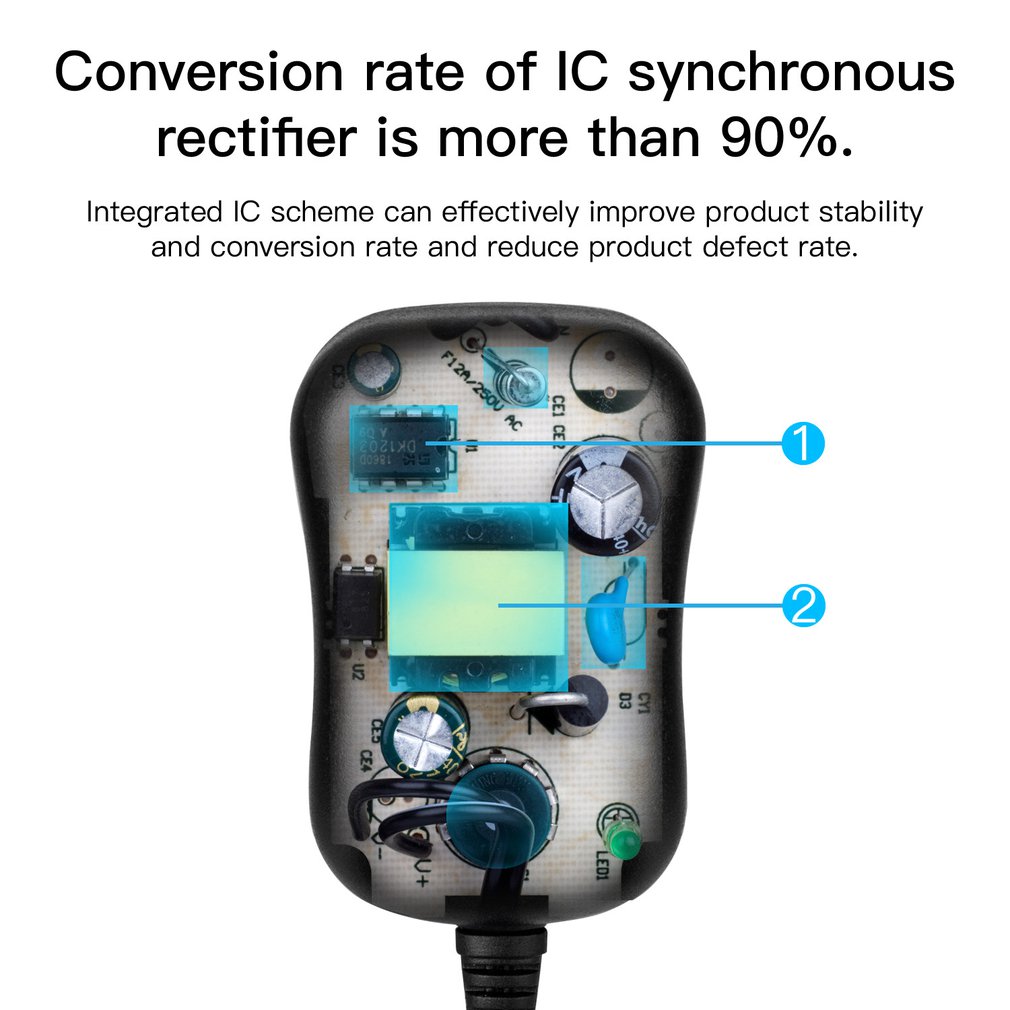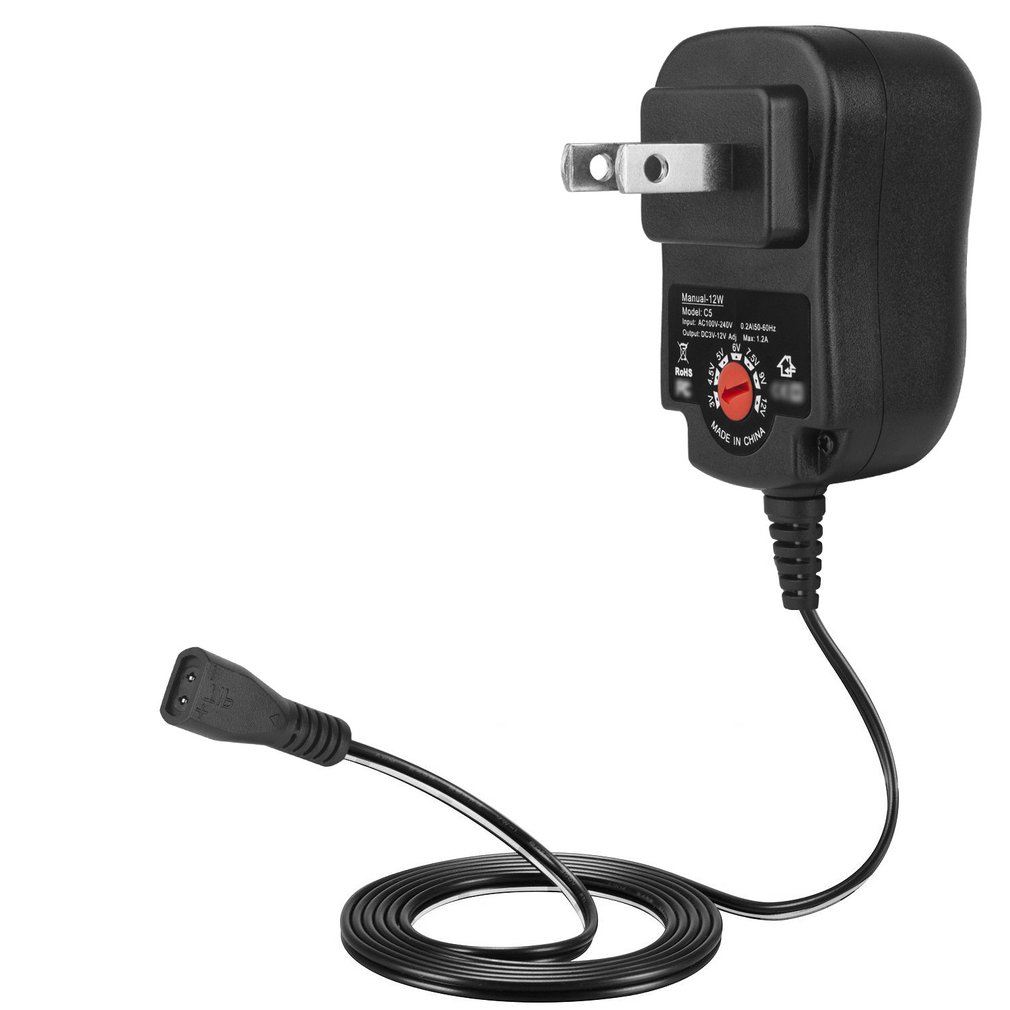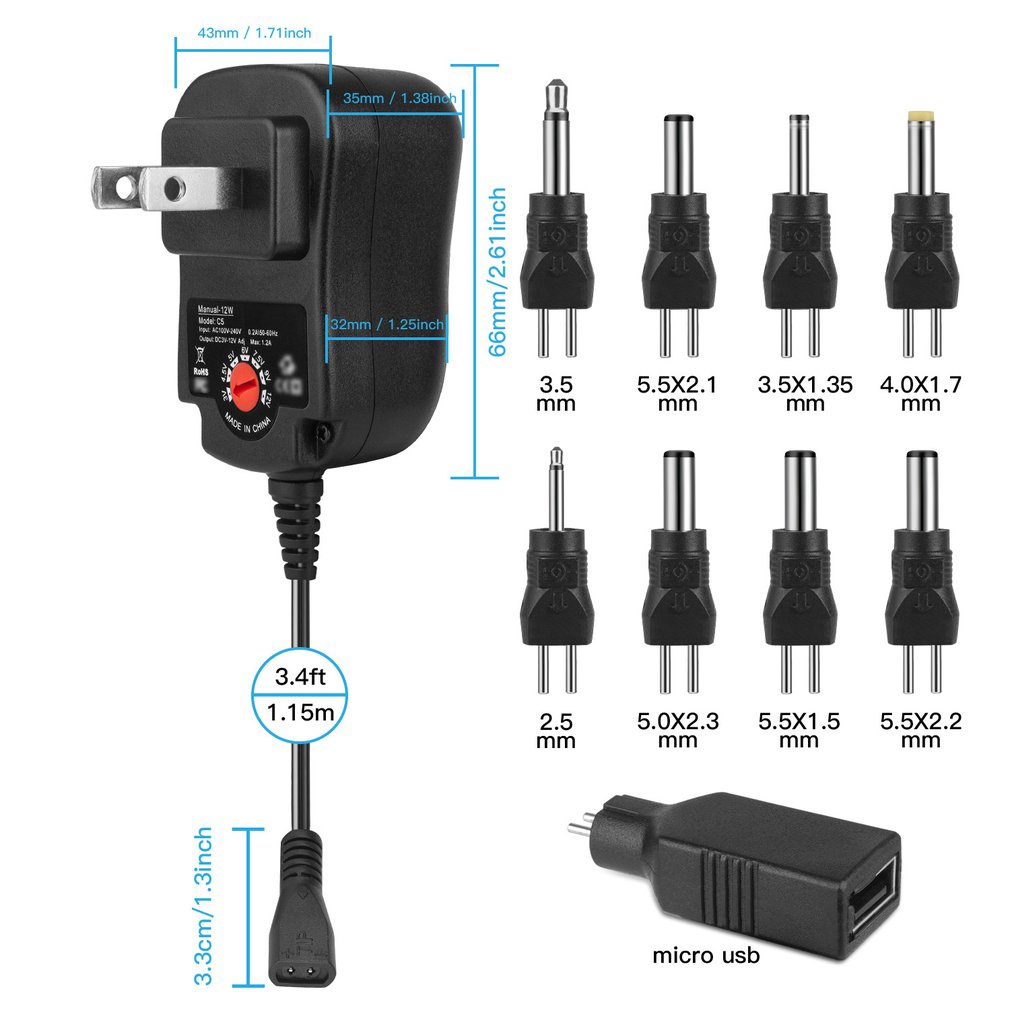 0.14