Electronic Fingerprint Door Lock Tuya App Smart Door Lock Luxury Stainless Steel Wifi Digit Door Handle Lock For Home Apartment
App Function Door Lock
★ Access by tuya App, M1 Card, Fingerprint, Pass code, Wristband or key. ★ 304 stainless steel panel/Greatest Armored glass panel. ★ Door lock modules are waterproof, moisture-proof and mildew-proof. ★ Unique stylish bigger panel, 284*68mm, it can be fit most of the wooden metal door. ★ One-Touch-Access Biometric Fingerprint sensor on the reader. ★ Strong and secure Aluminum alloy lock panel, Anti-corrosion and study. ★ Back-up USB external power supply interface, in case the power is dead. ★ Reversible free style handle. ★ Bulit-in doorbell.
Tow colors are available.
Black/Red Bronze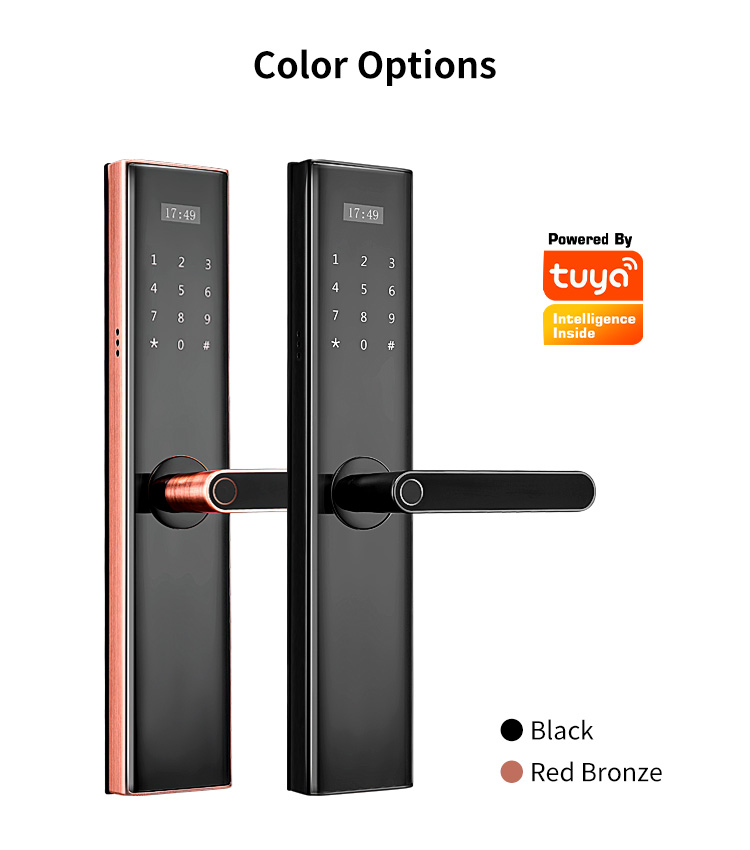 Mortise Options
If your door have plugs, pls choose the mortise like"A" If not, pls choose the mortise like"B"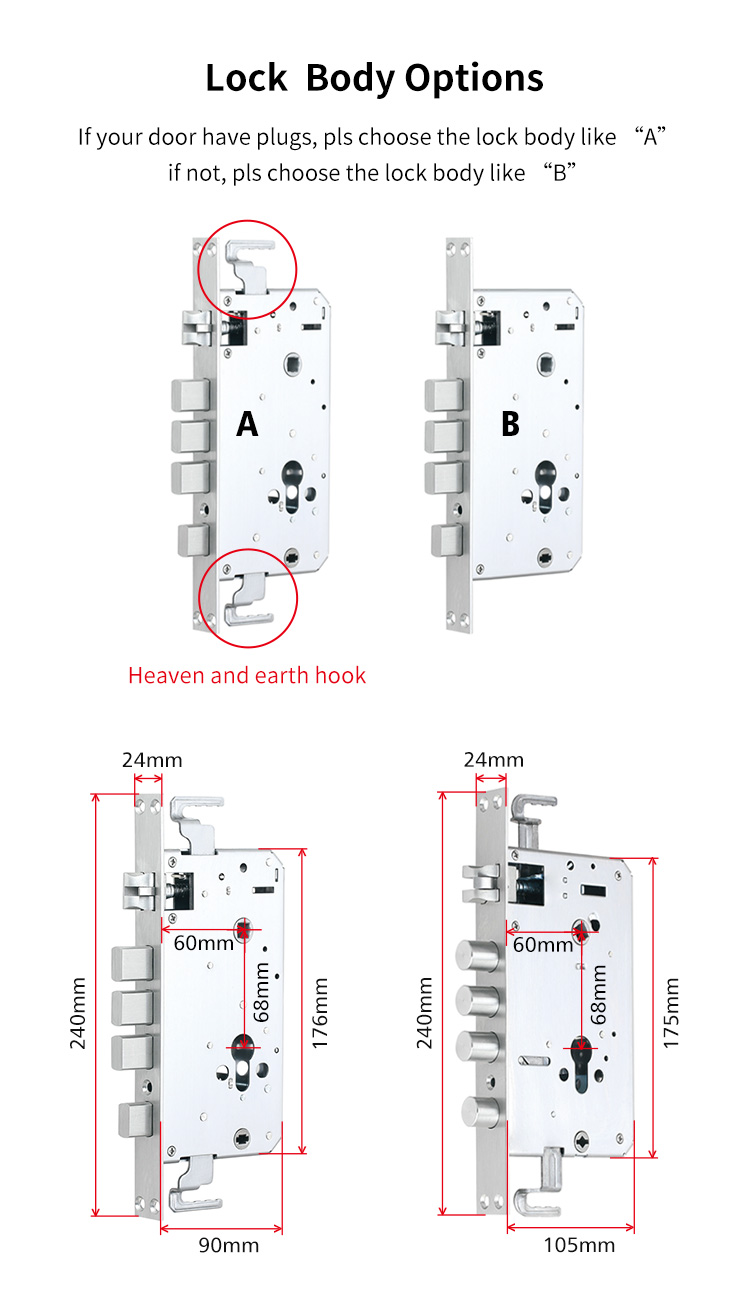 How to determine whether the lock fits your door or not?
(1)Measure door't thickness; (2)Measure the length of guide plate; (3)Measure the width of the guide plate. If you are not sure ,please contact and tell us the details of it directly!