The Best Smart Lock for Airbnb Management-EU Model
It's an advanced smart lock offering Airbnb integration and high-tech automated features.

Temporary and Code Access
One step easily provide the guests with a temporary access code. SOHO smart lock works with the check-in and expires after the check-out date and time setting. The guest and codes are up to 1,000 available. Even it can be assigned or generate randomly.The unlimited temporary code allow you share any with guests you want to. Besides, only one host can always set one admin to manage and control the lock, and share the rest of 9 code accessing.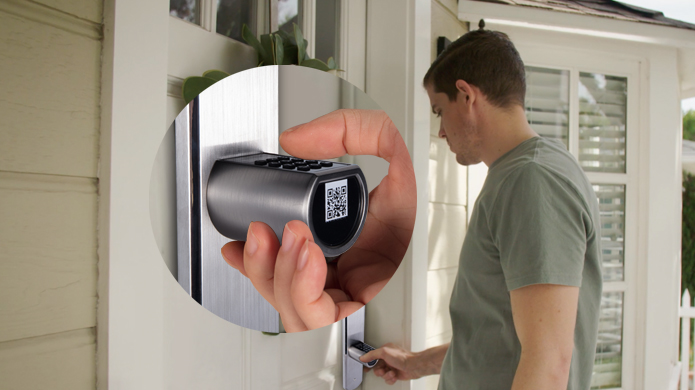 Mobile Phone Access
welock smart lock is the best convenient and smart lock to work with mobile phone accessing. The easy set up facilitate Airbnb host monitoring its property 24*7. It allows your guest to unlock the door with few seconds, meanwhile letting the host to review the access history in real-time online with the smart lock account.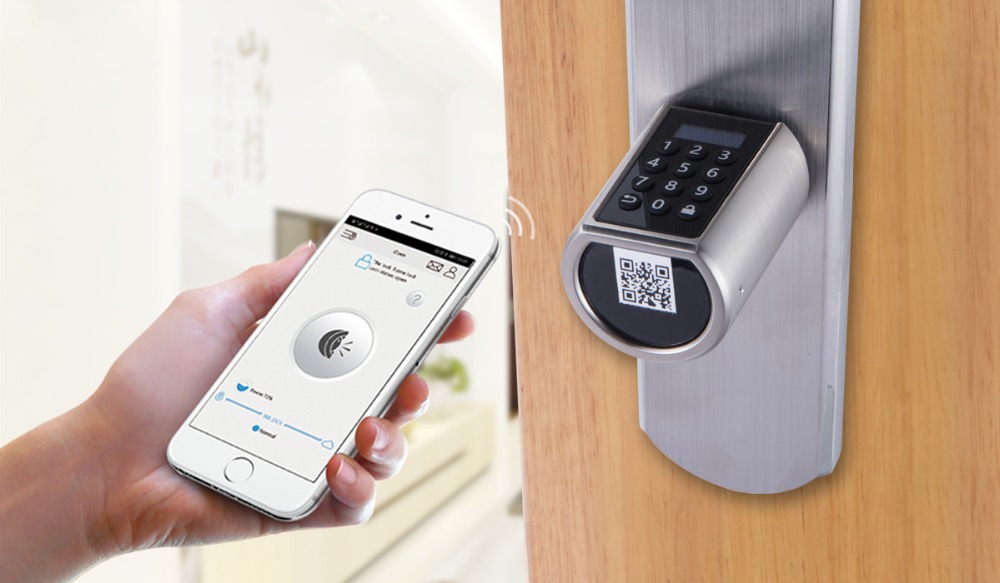 Smart RFID Card Unlock
Door unlocks in few seconds with smart RFID card. The smart RFID card is the more reliable and efficient than any keys. One lock comes with 20 slim and secure RFID cards for you to share with guests in a specific period.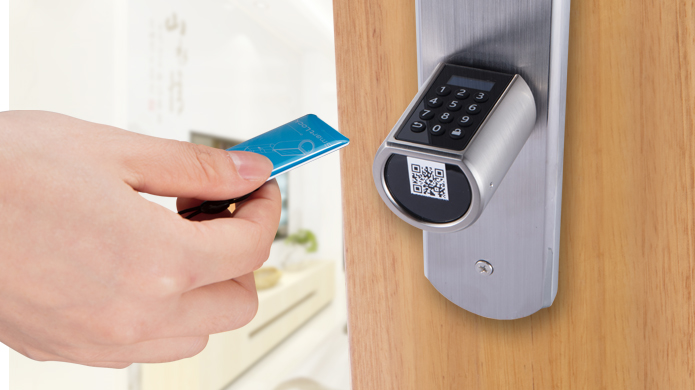 Long Life Battery Caring
The Smart lock is an advanced smart lock offering Airbnb integration and high-tech automated features. The automatic lock feature can adjust the time for the ultimate security setting. The long life battery ensures the quality utilizing. With the easy getting change of batteries, it saves up and be more convenient when power off.
Before you place order, please double confirm the cylinder type and sizes as below
L6PCB will fit on any door with a thickness of 55-105mm with an industry-standard deadbolt bore hole that is 2-1/8" in diameter. Each lock comes with rubber spacers to help create the most secure fit. The dimensions are included in the diagram below to show the actual size.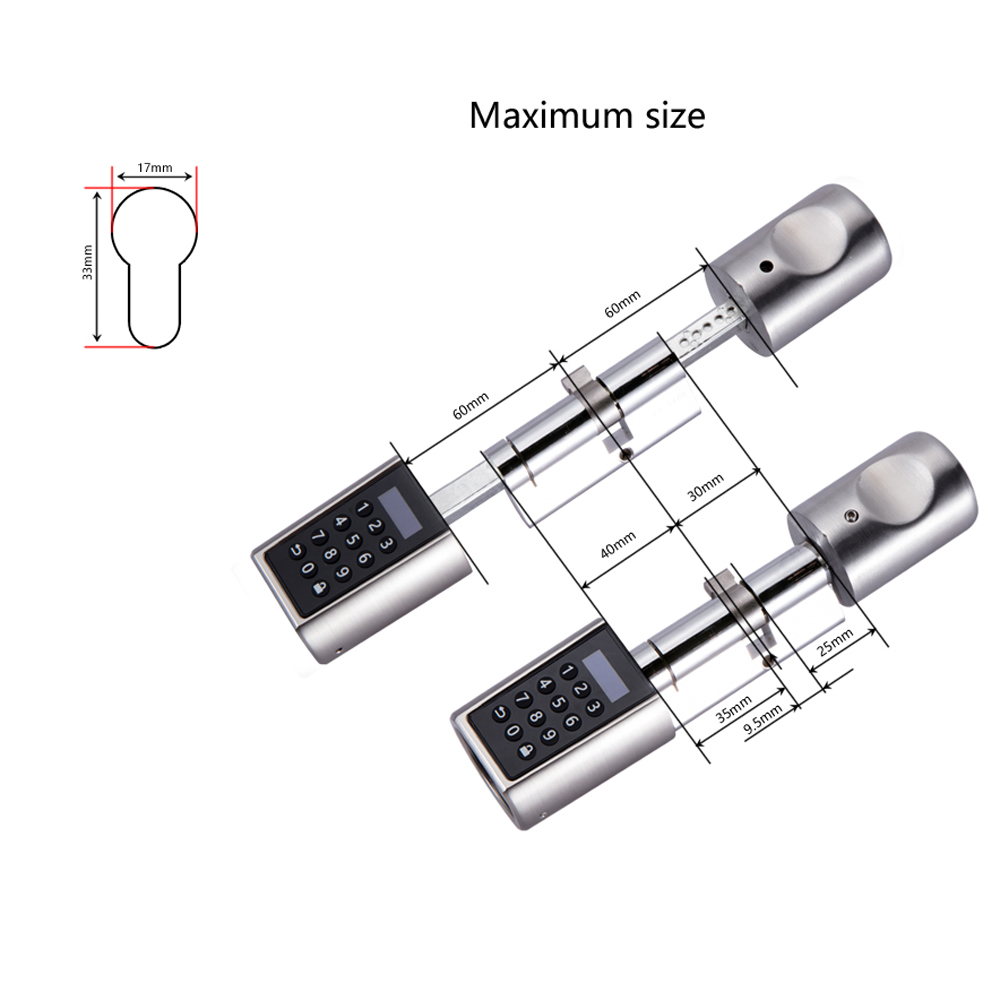 Suitable Cylinder Types
WELOCK European standard smart lock always suits for deadbolt and doorknob as shown in the "mark" symbol. You are ready to go and install WELOCK to replace your existing locks, simply change the new lock with our detail instruction.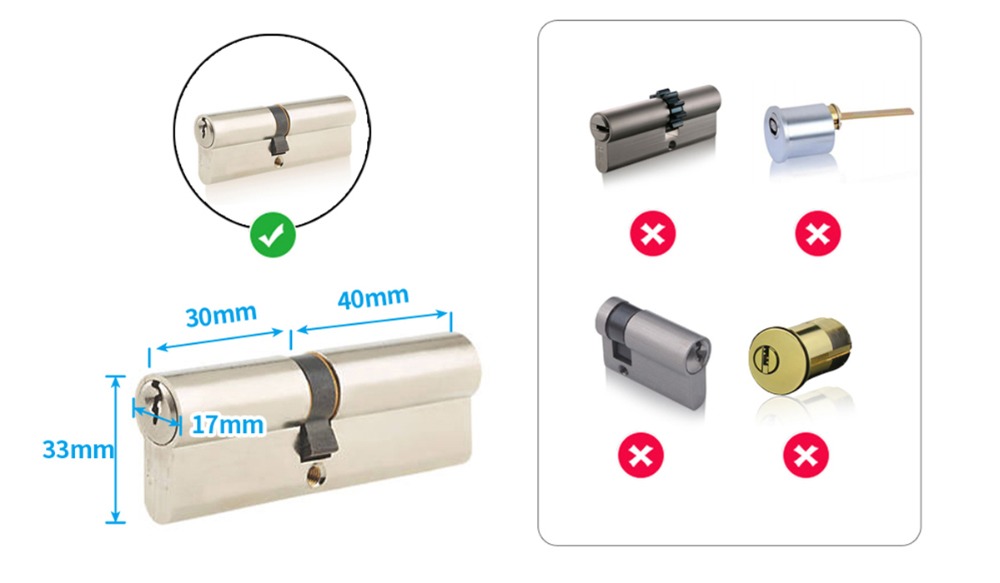 How To Install?
WELOCK Smart Lock is simple installation only takes a few minutes and it'll last for an entire year.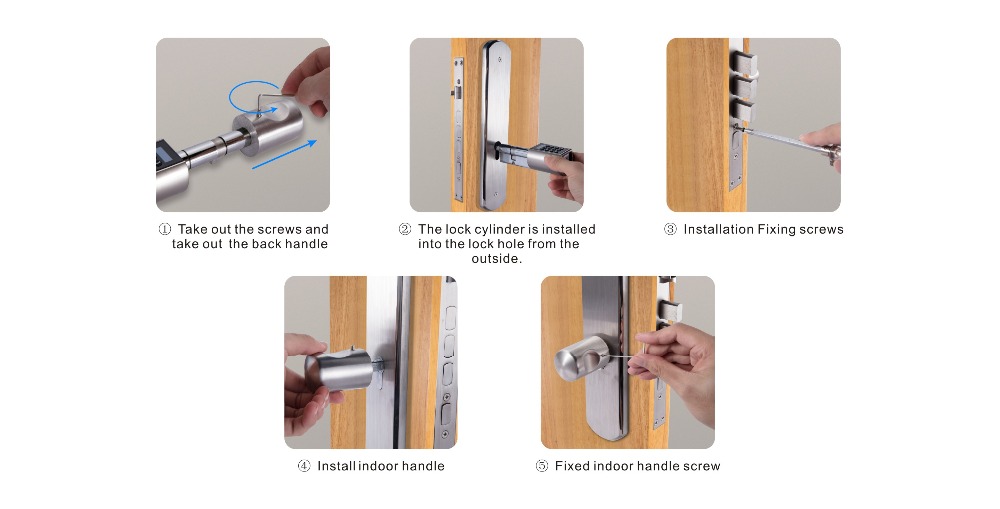 Package Details
1 × a lock cylinder 1 × a hex screwdriver 1 × a page of Installation Guide 1 × QR code 3× RFID cards