HY08 3A 16A MINCO HEAT Thermoregulator LCD Touch Screen Thermostat For Electric Heating Floor System Room Temperature Controller

HY08WE-1H / HY08WE-1B type is used for electric heating floor,
HY08WW-1B type is used for water heating floor.
- Power: AC230V 50/60Hz
- Display accuracy: 0.5℃
- Probe sensor: NTC (10K) ±1% @25℃
- Contact capacity: 16A/230V(electric type), water 3A/230V(water type)
- Working environment temperature: 0~70℃
- Range of temperature adjustment: 5~35℃
- Range of temperature display: 0~40℃
- Output: Switch relay
- Insulating condition: Normal environment
- Running program: Set per 1 week as a cycle
- Installation: Wall mounted or on battery seat
- Size(mm): 86*86*27
Thermostat Functions
Memorize all your settings after sudden power-off. When power is on again, you do not need to reset it. 
With weekly programmable function. 5+2 or 6+1 or 7 days program is optional. 
Lock the thermostat to avoid misoperating by Children.
4. Metal Sensor Probe(

only electric type

)
The metal probe is much more accurate than plastic probe, to be safe and confortable.
5. 
Electric type has both build-in and external two sensors.
(
only electric type
)
Water type and boiler type only have build-in sensor.
6. Suit for various kinds of electric heating system
(
only electric type
)
The electric type thermostat is suitable for heating cable, heating mat, heating film and other electric heating devices.
We also have WIFI type of this thermostat, please click the picture below: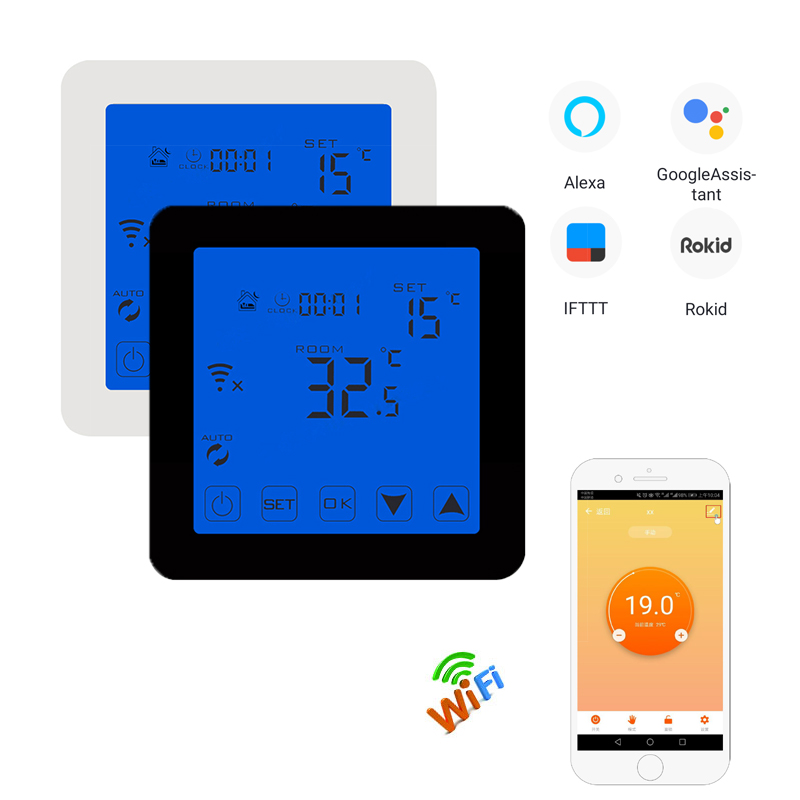 1 X thermostat
1 X external sensor (water type HY08WW-1B not included)
2 X screws
1 X English user manual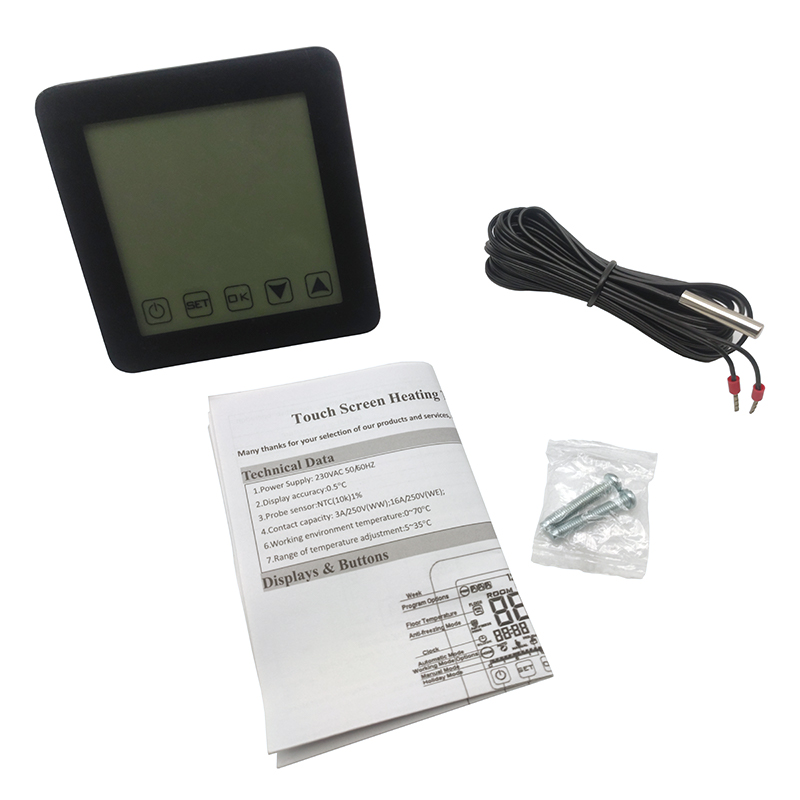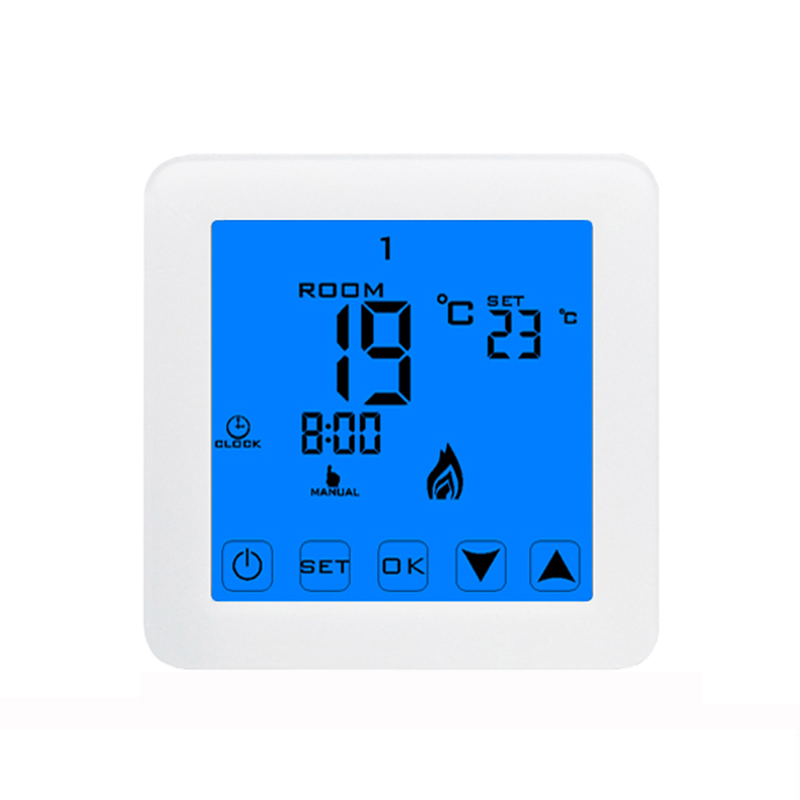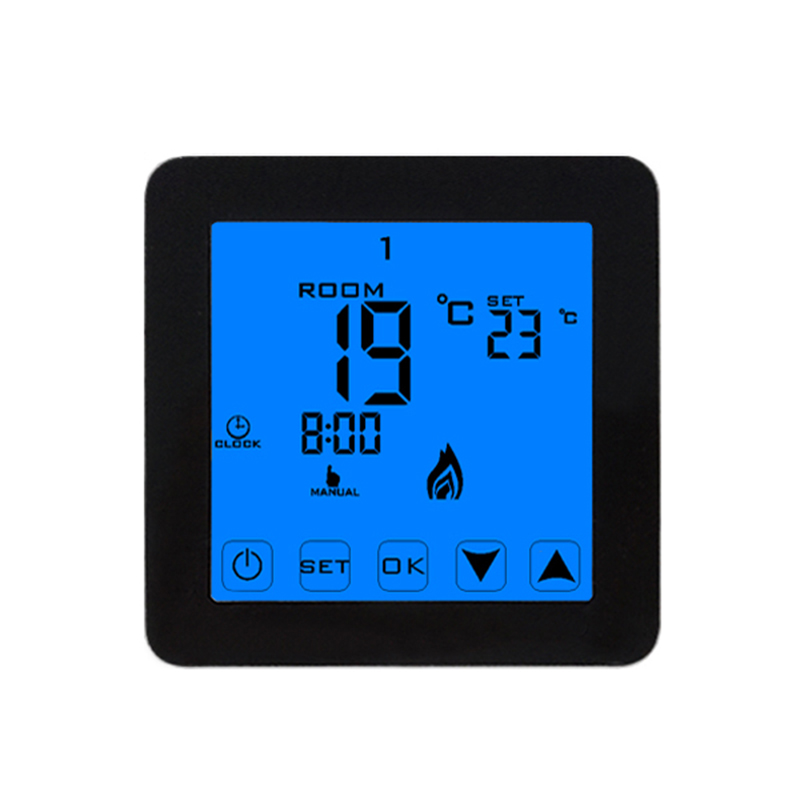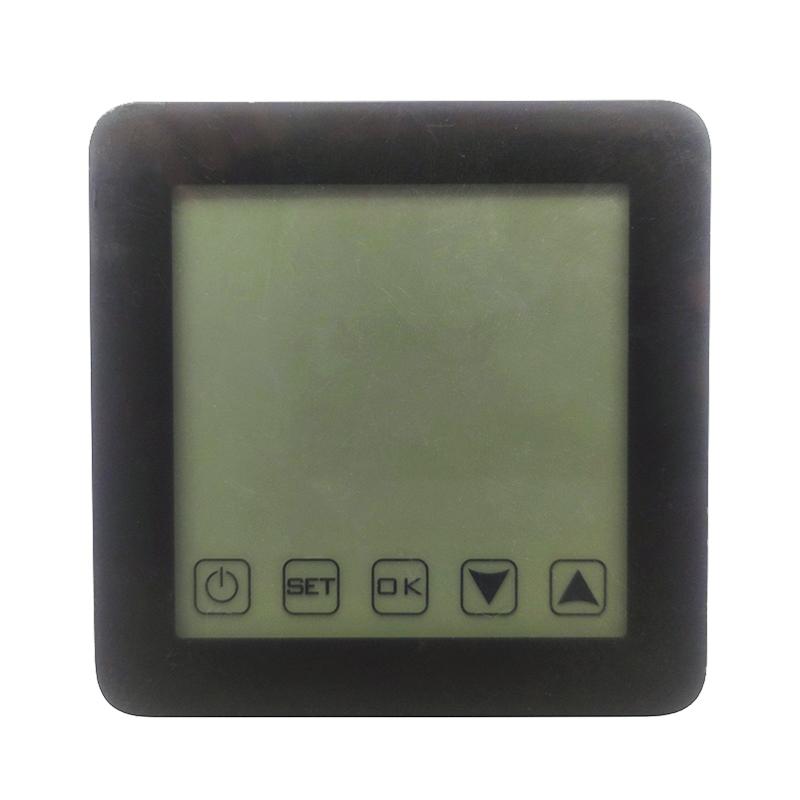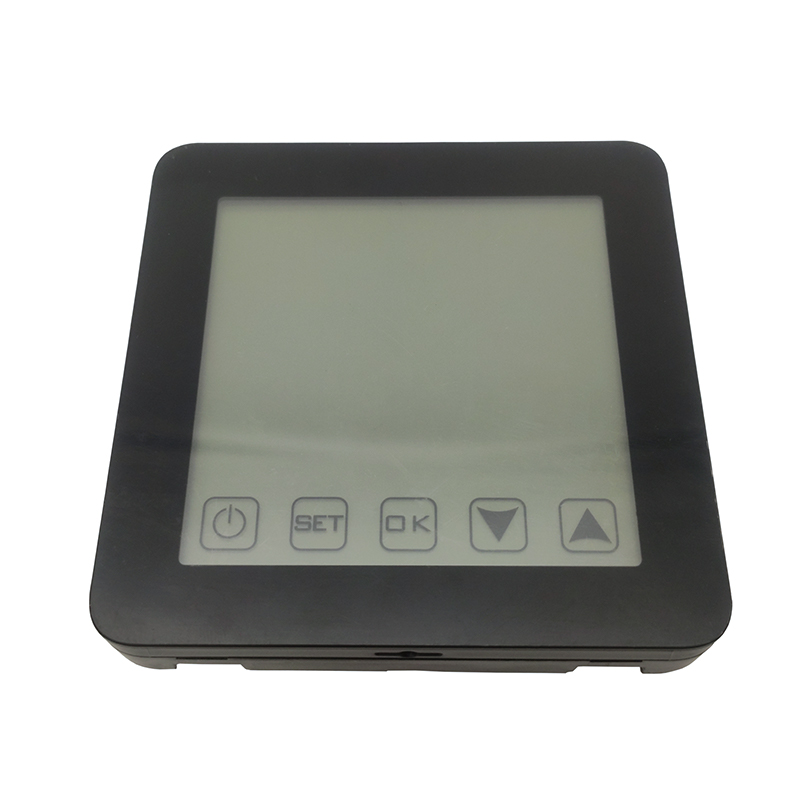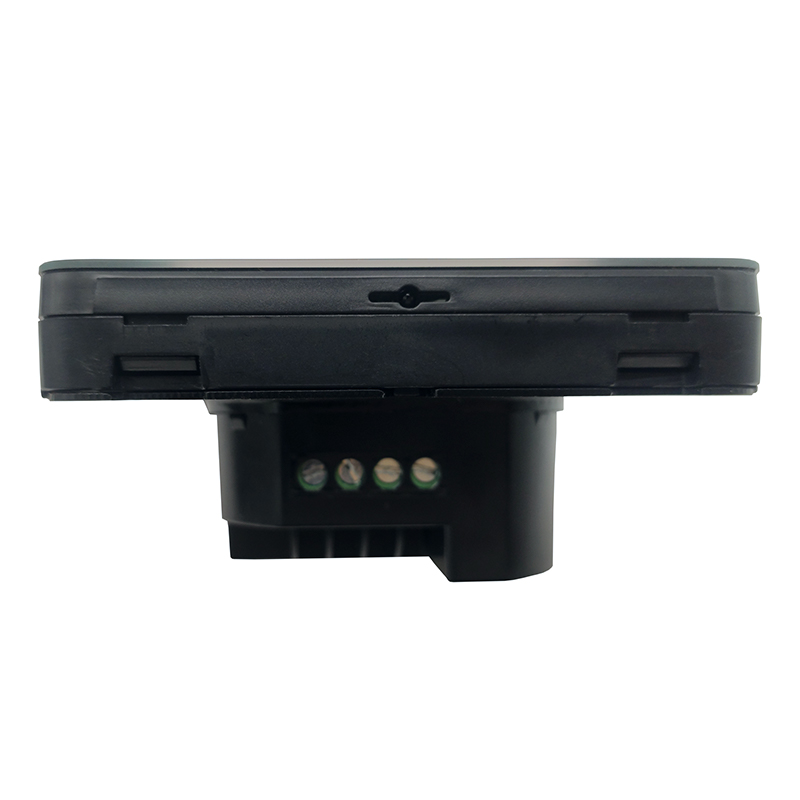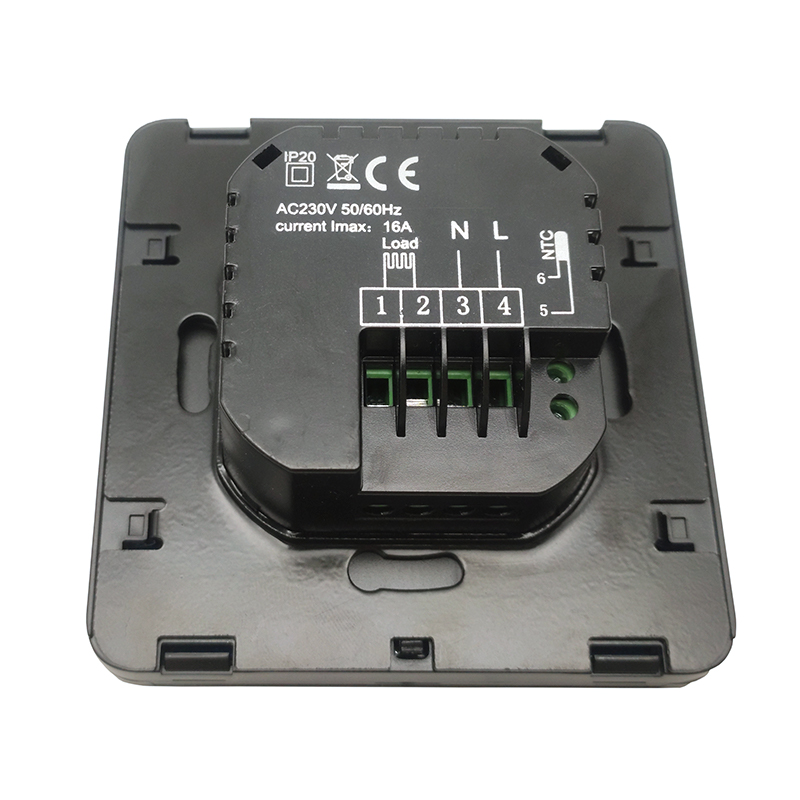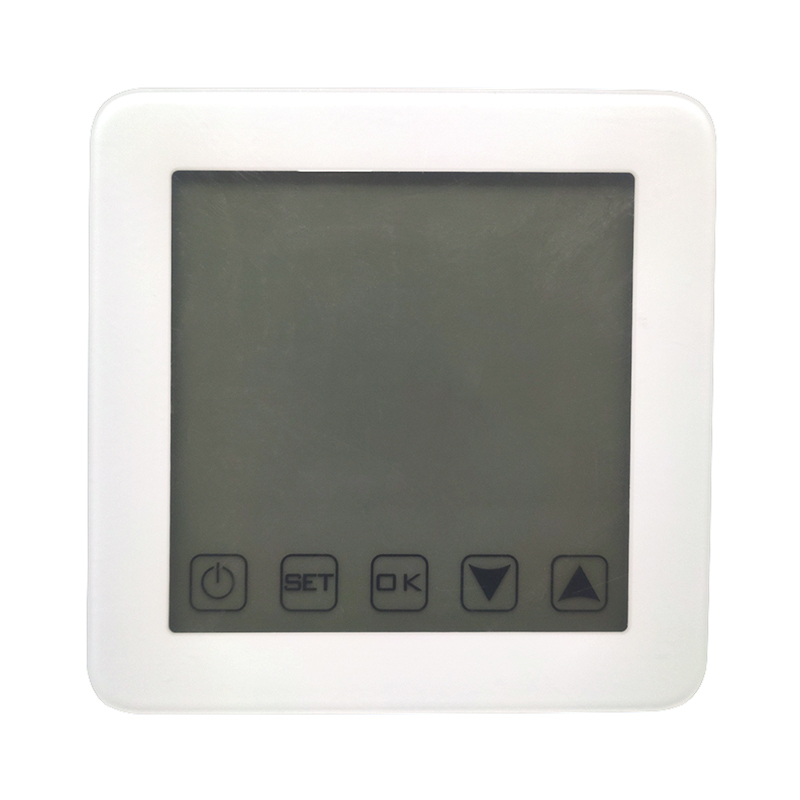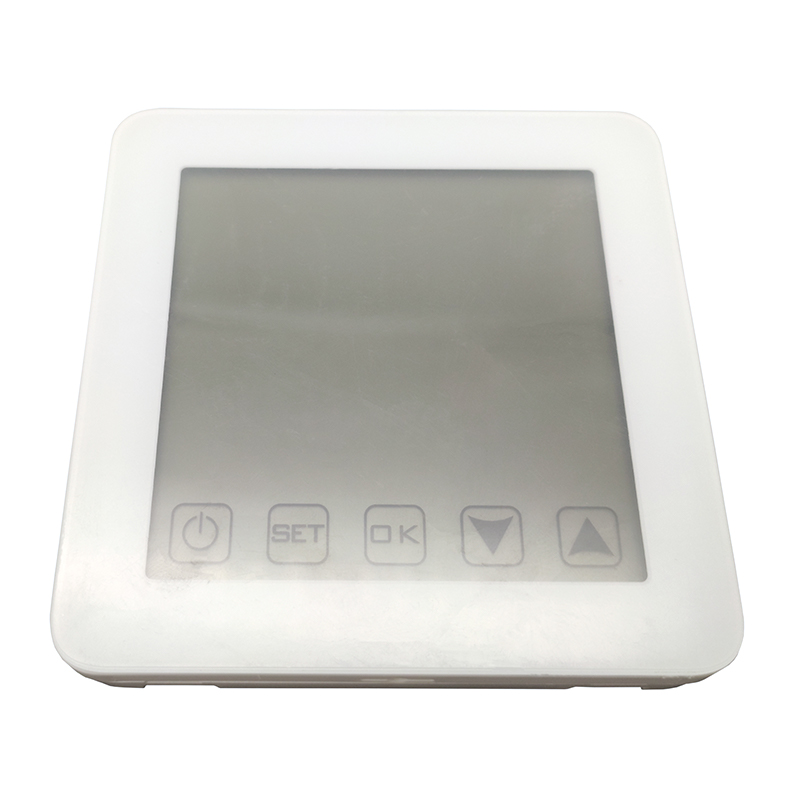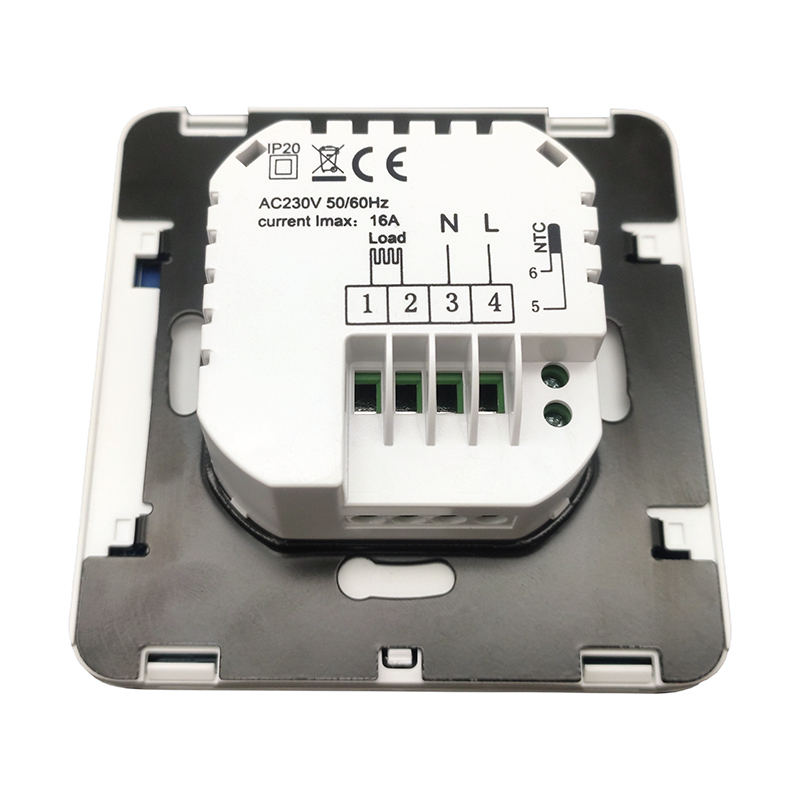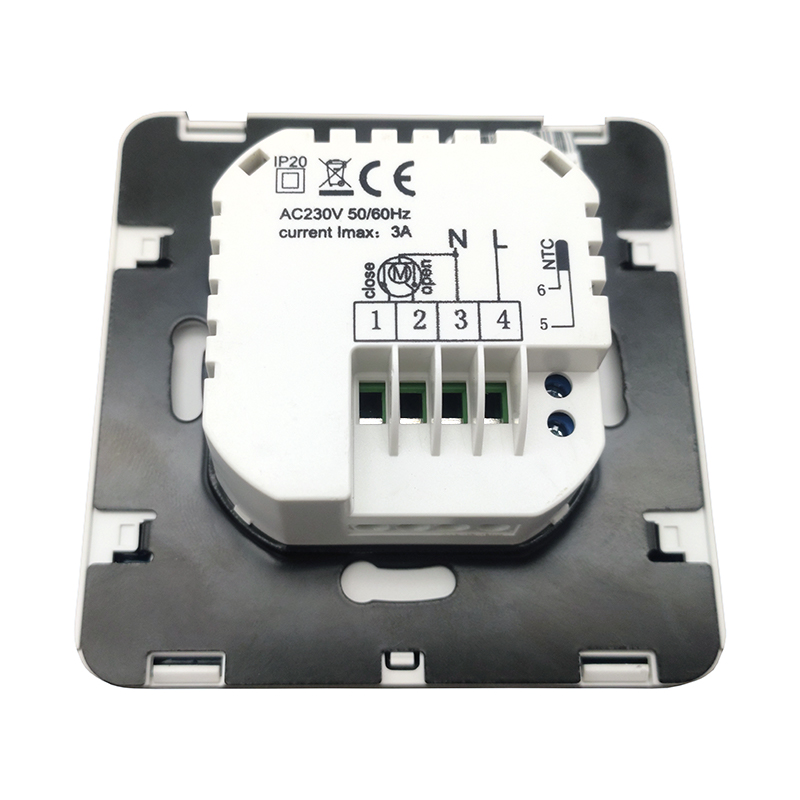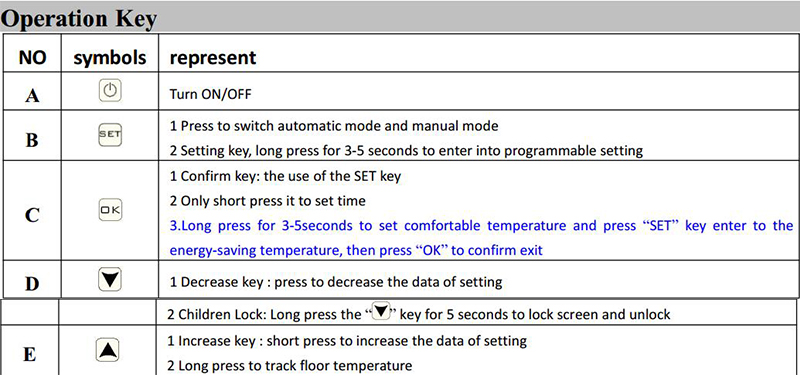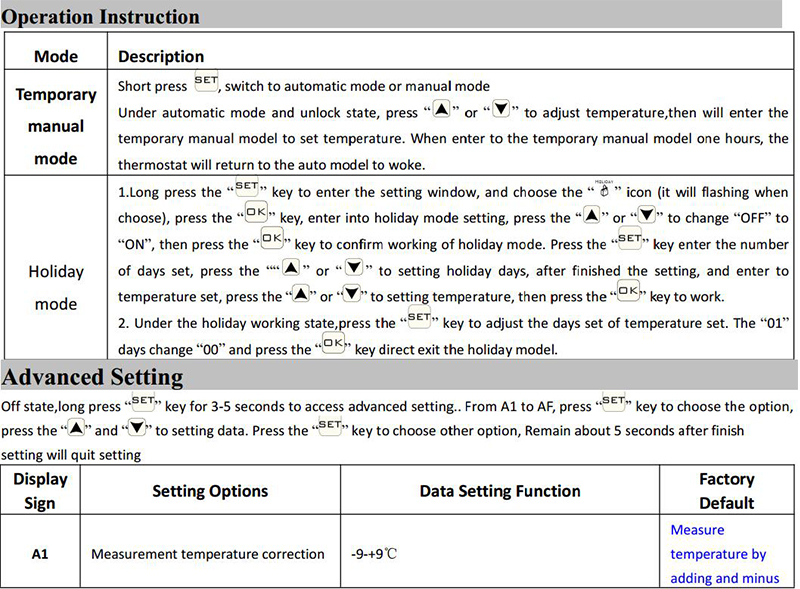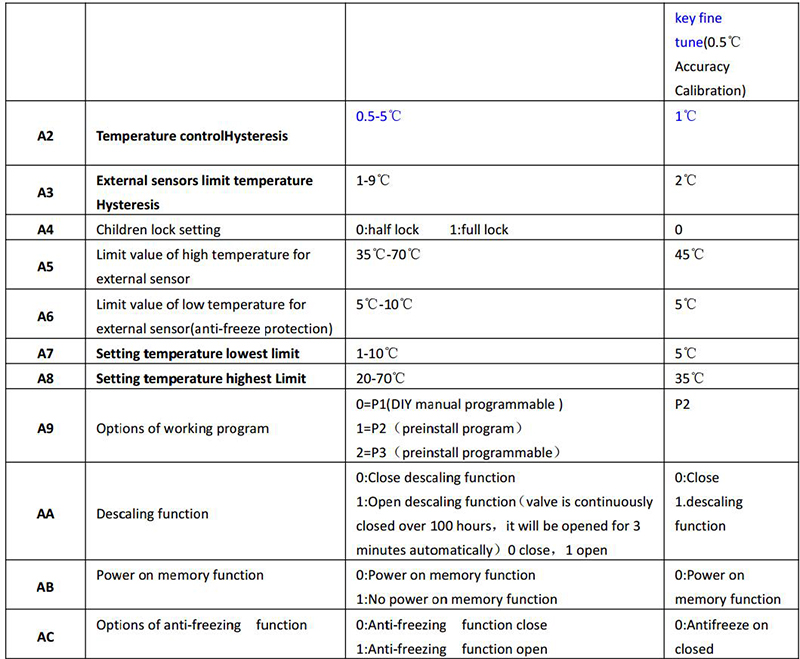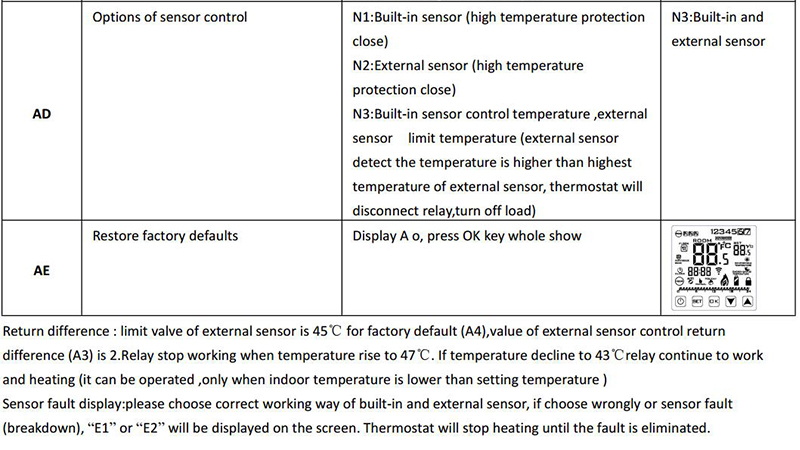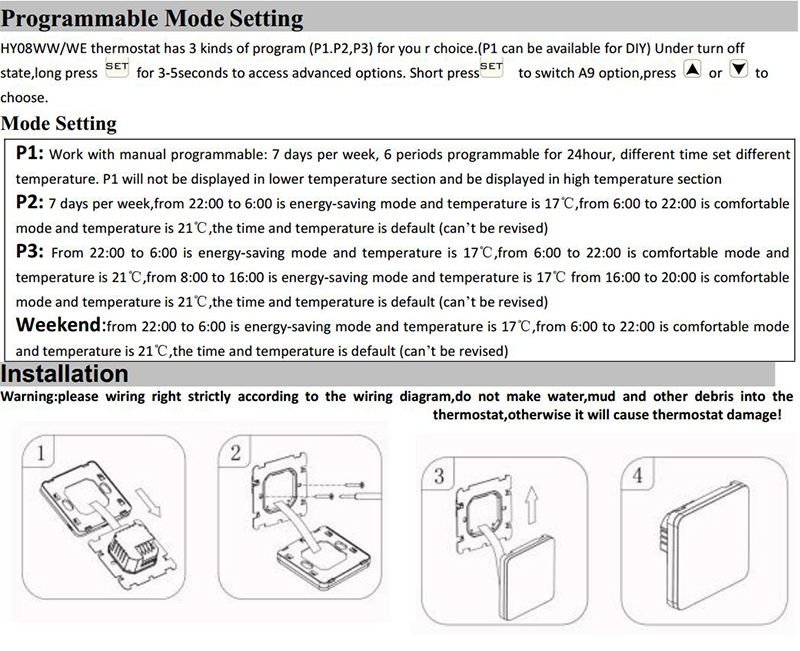 Please click the following picture to have more choose about thermostats: