2000W Hot Air Plastic Welding Gun Heat Gun With Accessories
KITS8 Package includes: (1) 1pc 2000W Plastic Welding Gun (2) 1pc heating element (3) 1pc mica tube (4) 1pair carbon brush (5) 1pc 5mm round nozzle (6) 1pc user manual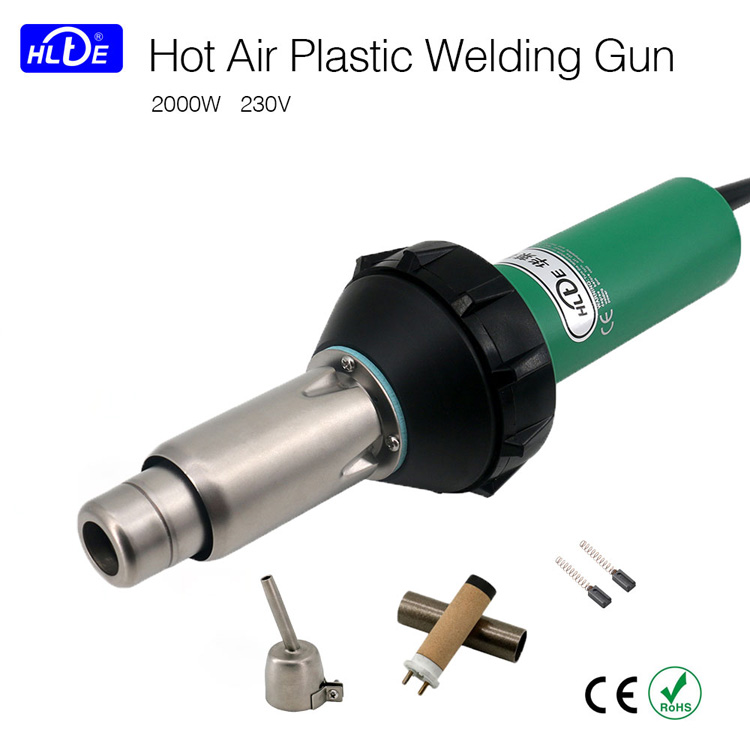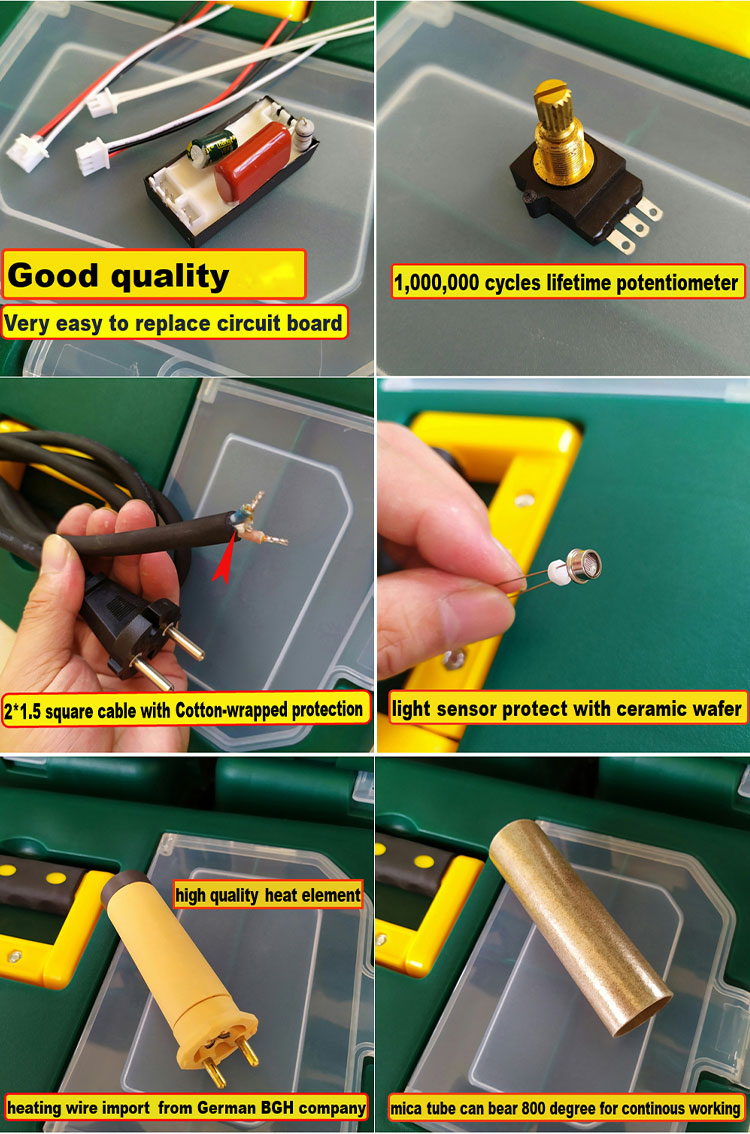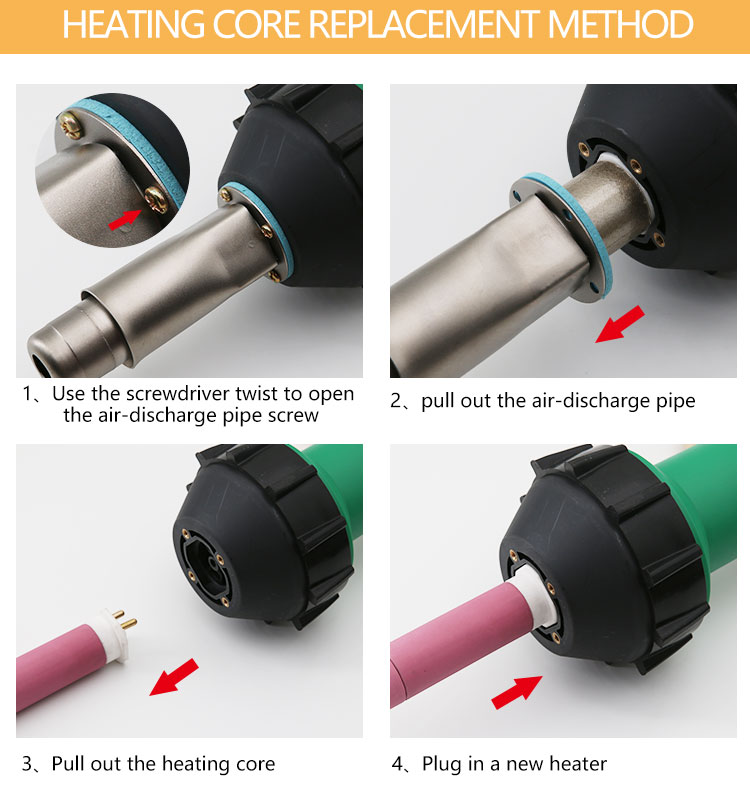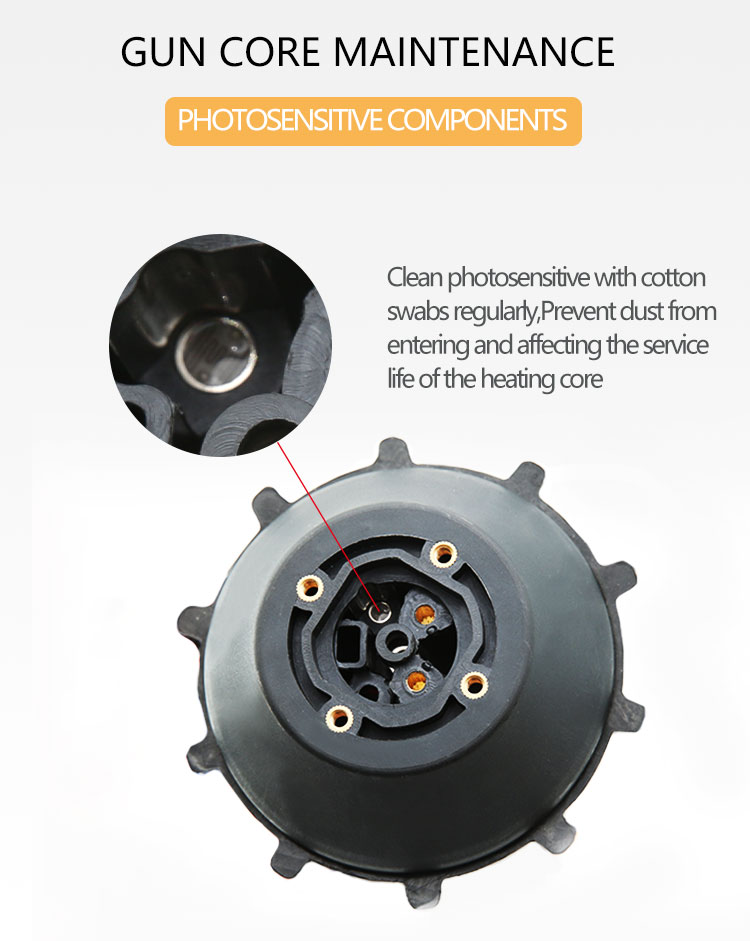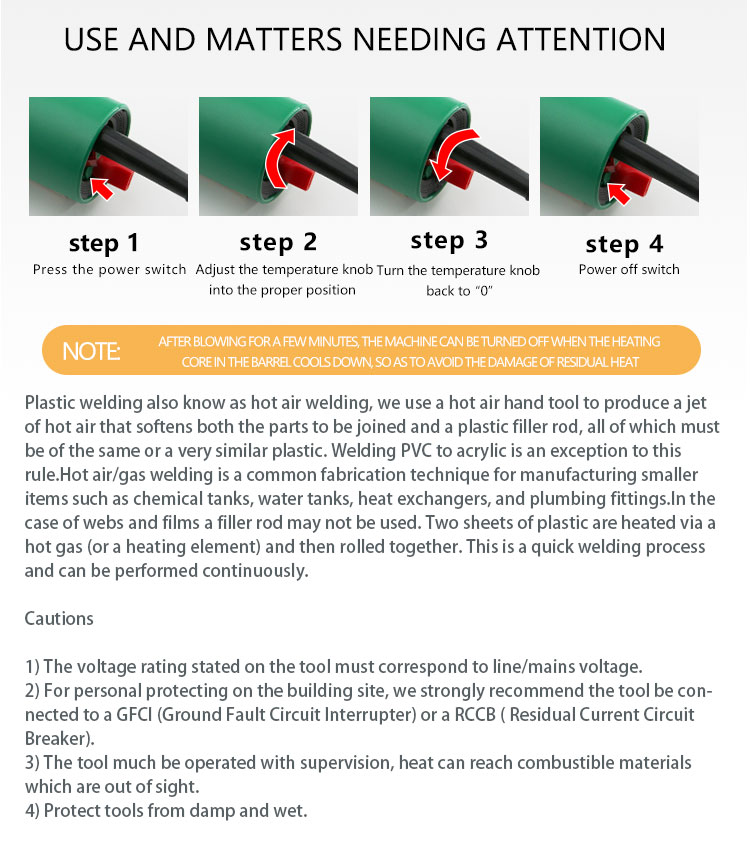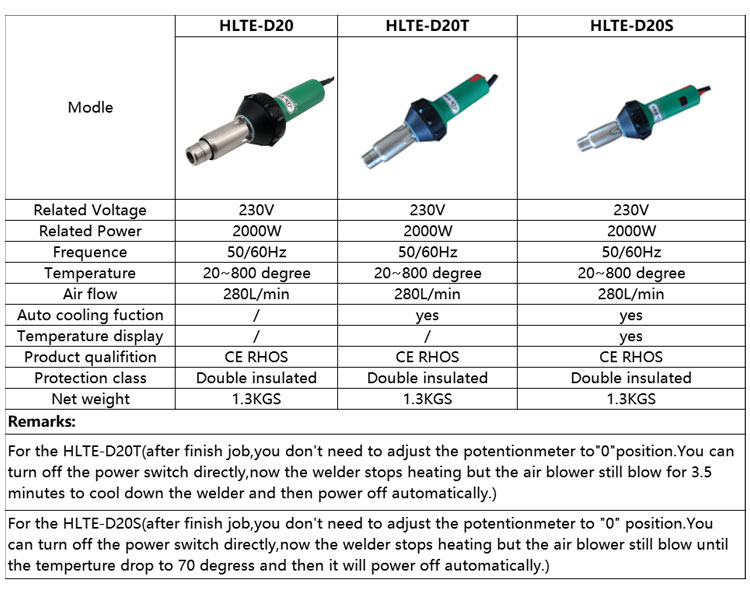 1. Welding and repairing of PVC/PP/PE and other hot melt film materials 2. Fish box, plastic turnover box production welding molding 3. Pearl cotton material welding 4. Repair and weld the bumper 5. PVC waterproof rolling material welding processing, roofing waterproof engineering welding construction work 6. Automobile and truck top cloth, advertising cloth and other welding processing 7. Plastic moving floor welding construction 8. Welding thermoplastics, partial elastomers and modified asphalt sheets, hoses, profiles, lining layers, coating materials, thin films, styrofoam and edge and corner parts of the material, the main welding method is overlapping welding, using welding rod welding, tape welding, fusion welding and butt welding 9. Heating is used for molding, bending and packaging of thermal plastic material semi-finished products and plastic particles 10. Thermal shrinkage, for heat-shrinkable casing, film, strip, tin welding casing and molding products. 11. Defrosting, pipes for freezing. 12. Activation/dissolution, used for solvents that do not contain a variety of binder, hot melt adhesive. 13.Light wood scraps, paper, charcoal or straw in the stove, etc.
Advantage:
Our larger impeller blades are made of nylon66+40% glass fiber, it is really heat resistant material, it won't melt under high temperature of 180℃,Our larger impeller blades increase the transmission of air flow across the heating element, with a larger total volume of air,( 59093918,285 l/m). This speeds welding production times and welds up to a 2" wide seam with one pass. The superior motor features high temperature bearings and carriers made from heat reducing alloys that disburse heat to keep the motor components cool. The machine balanced spindles reduces vibration resulting in the smoothest operating hand gun on the market today. As added safety precaution,HLTE has double insulated all wiring and added a third wire to the motor itself for grounding, further reducing the potential for electric shock. The heating element use new ceramic material,nickel chome wire.
Company Profile:
HLTE is a high-tech enterprise specializing in R & D, production and sales of plastic welding equipment in China. The company has a strong R & D team, advanced production equipment and strict quality management system. We are committed to providing customers with first-class products and services. Wallet series products: plastic welding torch, extruded plastic welding torch, geomembrane welding machine, PVC roofing waterproof membrane welding machine, tarpaulin membrane structure welding machine, tunnel waterproof board climbing welding machine ... using hot air and heat Wedge principle, using Swiss and German technology, has the characteristics of small size, light weight, easy to carry, etc., suitable for all kinds of PVC / PE / PP / PVDF and other tarpaulins, geomembrane, waterproof materials, plastic chemical anticorrosion, plastic sheet, sports Floor welding, plastic pipe and plastic pipe fittings on-site welding construction, is an ideal tool for plastic welding such as electroplating tank, crystal process, etc., widely used in tunnels, subways, water conservancy, breeding, landfill, chemical mining, sewage treatment, roof construction and other industries In the waterproof and anti-seepage project, it is well received by customers at home and abroad.
Contact details
Tel/WhatsApp:+86-13260637523 E-mail:arenalin@hotmail.com