Universal garage door remote control gate opener Suitable for 99% of remote controllers on the market.
If you are worried about compatibility, please contact me.
Specifications:
1. Number of channels: 4 2. Code: rolling code 3. Frequency: 433MHz, 433.42MHz, 434.42MHz, 433.92MHz, 868MHz, 868.3MHz, 310MHz, 315MHz, 390MHz, 287-868MHz etc. 4. Battery: CR2032 5. Size: 60*30*12mm 6. Color: Black + silver
Compatibility list:
SOMMER 4011 SOMMER 4020 TX03-868-4 SOMMER 4025 SOMMER 4025 BLUE SOMMER 4026 TX03-868-2 SOMMER 4031 SOMMER 4035 APERTO 4021 APERTO 4025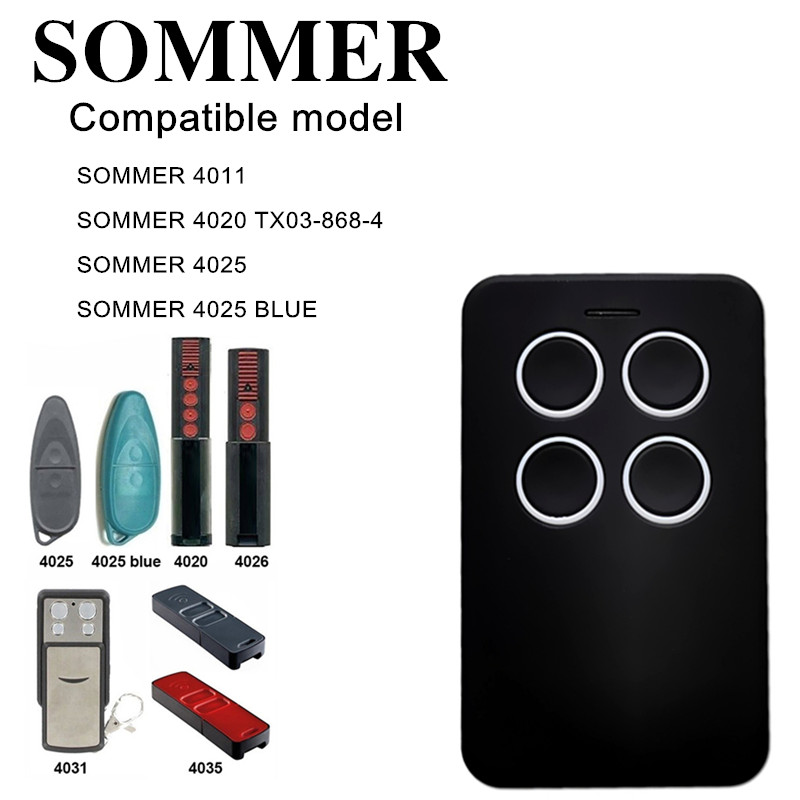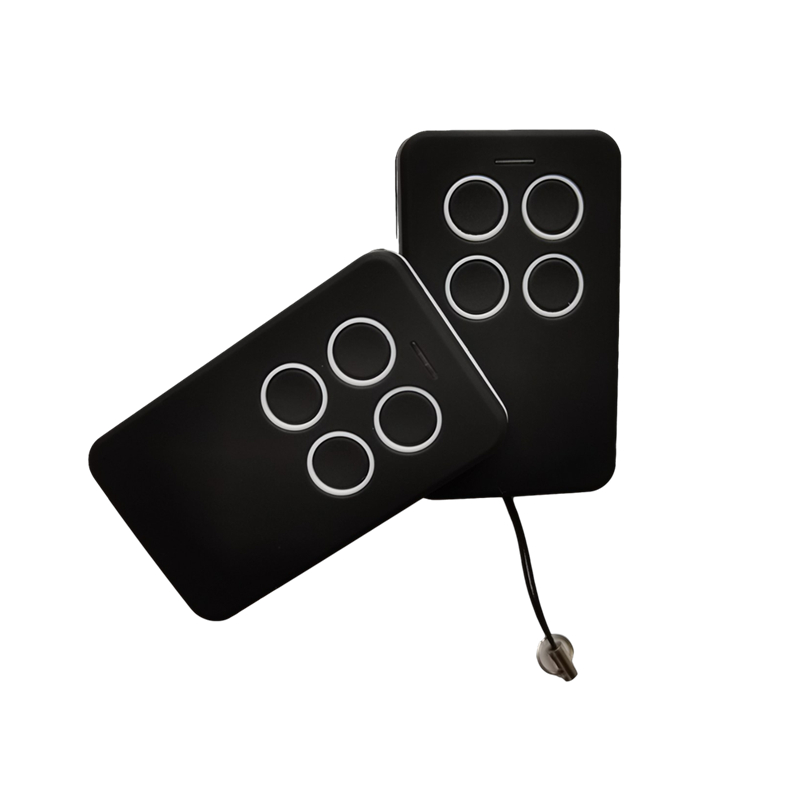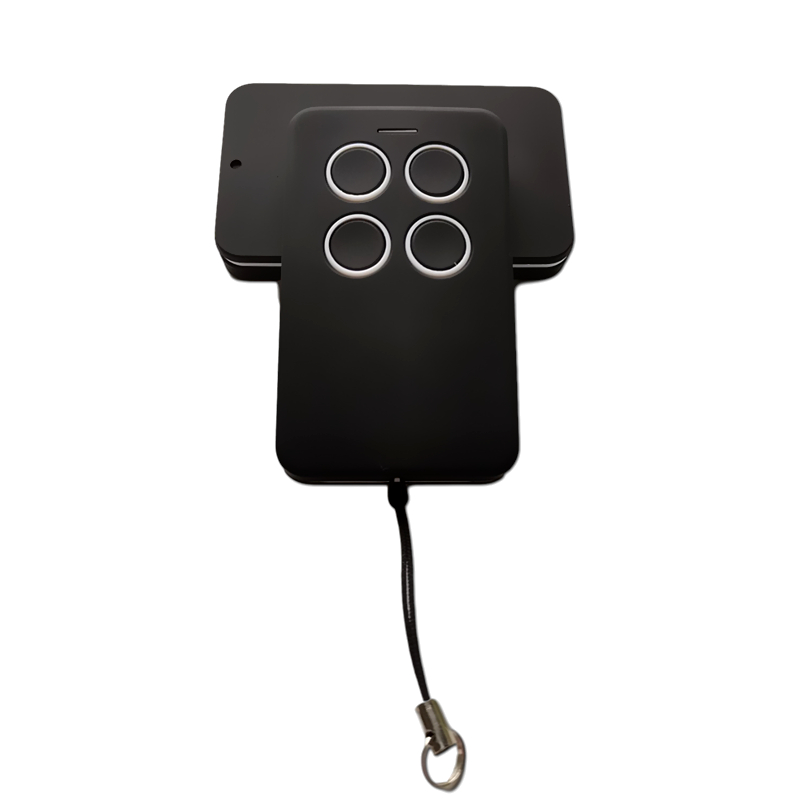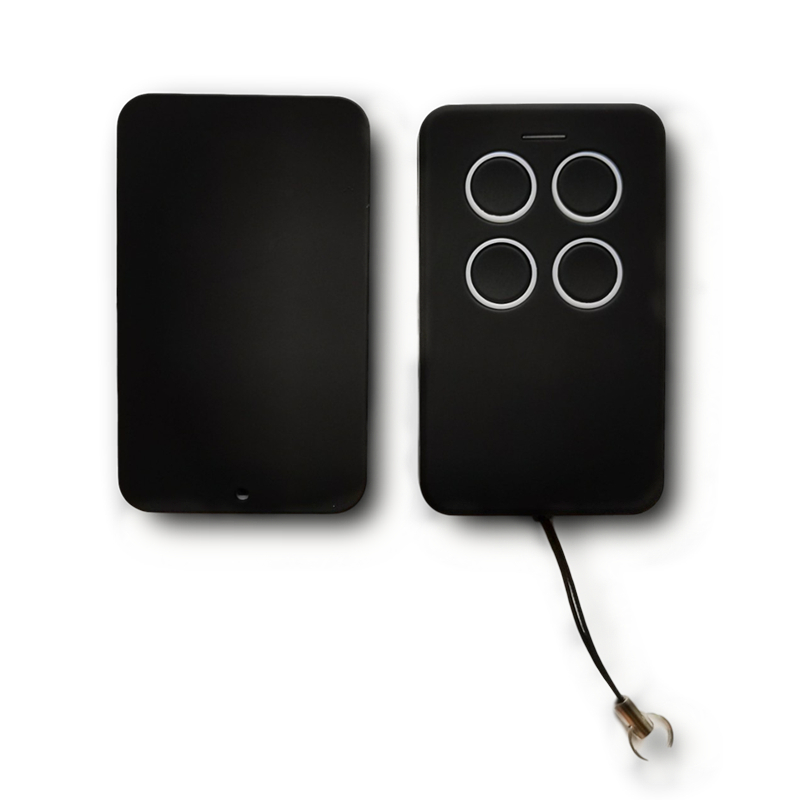 Feature:
1.All of our items are brand new 2.One to one key copy 3.Each key password alone save 4.Can continuous repetitive copy use one million times 5.Privacy is strong 6. A replacement for rolling code remotes. 7. One remote control can control up to 4 different brands of remote controls. 8. Multi-functional and multi-variable, personalized and user-friendly simple design and fast to use. 9.Suitable for most of the chip: 1.Support the chip: 2260,2262,PT2264,5326,SC5262,HT600,HT680,HT6207,HT6010,HT6012,HT6014,SMC918,527,1527,2240. 2.Part of the code: HCS101,HCS200\HCS201,HCS300\HCS301,Part of the single chip microcontroller.
wide range of uses:
Garage doors, Electronic gates, Barrier gates, sliding doors, automatic doors, rolling doors, shutters Electrical appliances/Home automation i.e. lights, Alarm system, access control system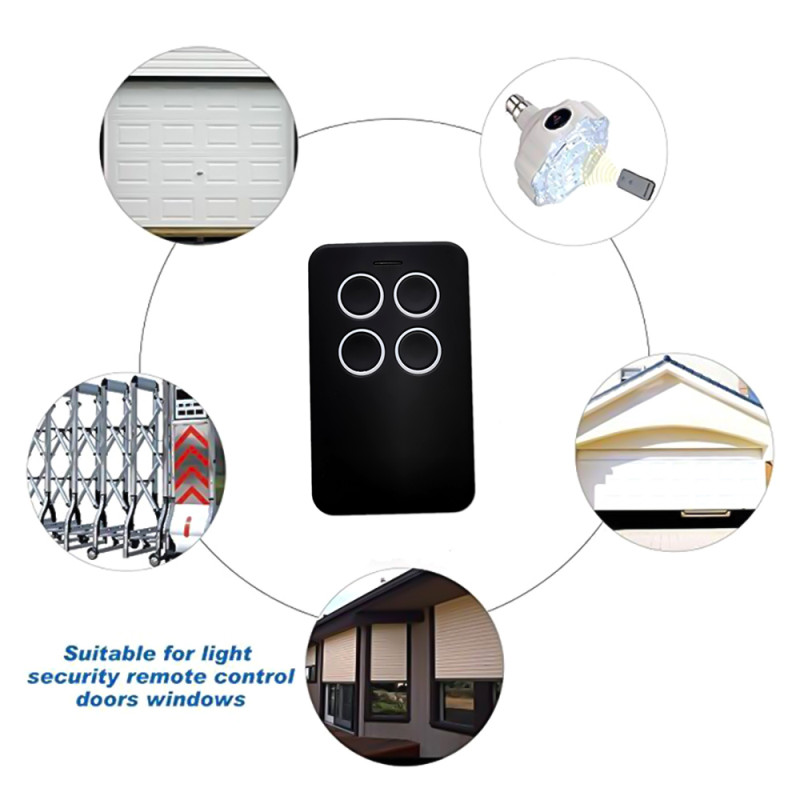 Easy to use:
Duplicate Your Existing Remote Controllers so you always have a backup: If your remote control is a fixed code, after cloning, the new remote control will work. If your remote control is rolling code, after cloning, the new remote control needs to be programmed / activated on the receiver, the new remote control works.
Low power, energy saving:
Low power consumption remote control. Can continuous repetitive copy use one million times, One 3V CR2032 battery lasts for 2 years (Replaceable battery). Brand new, ABS material, When used, it is more comfortable.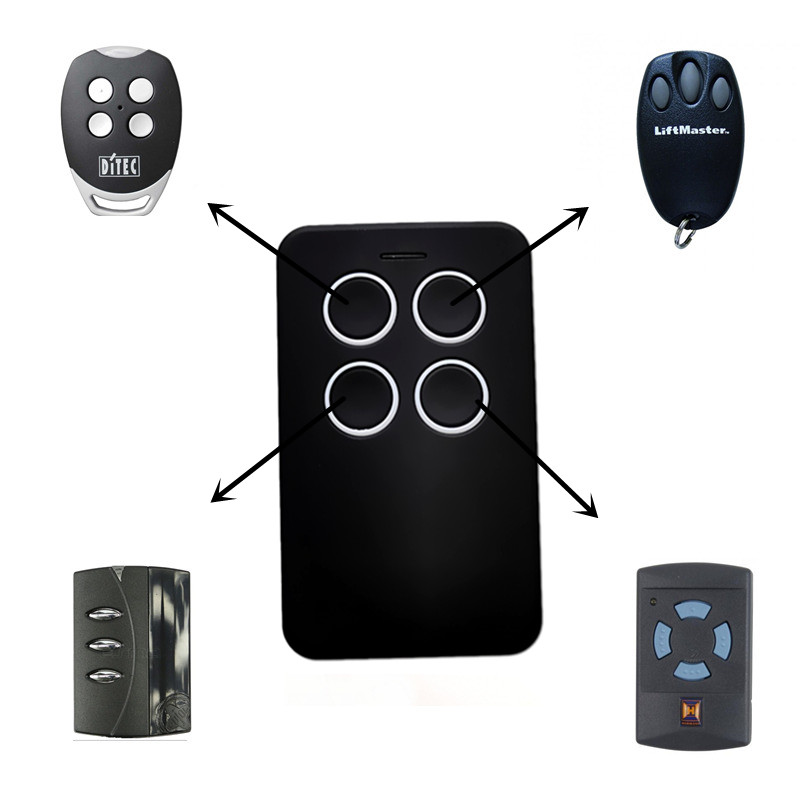 Include
Remote Control Battery Keychain English Manual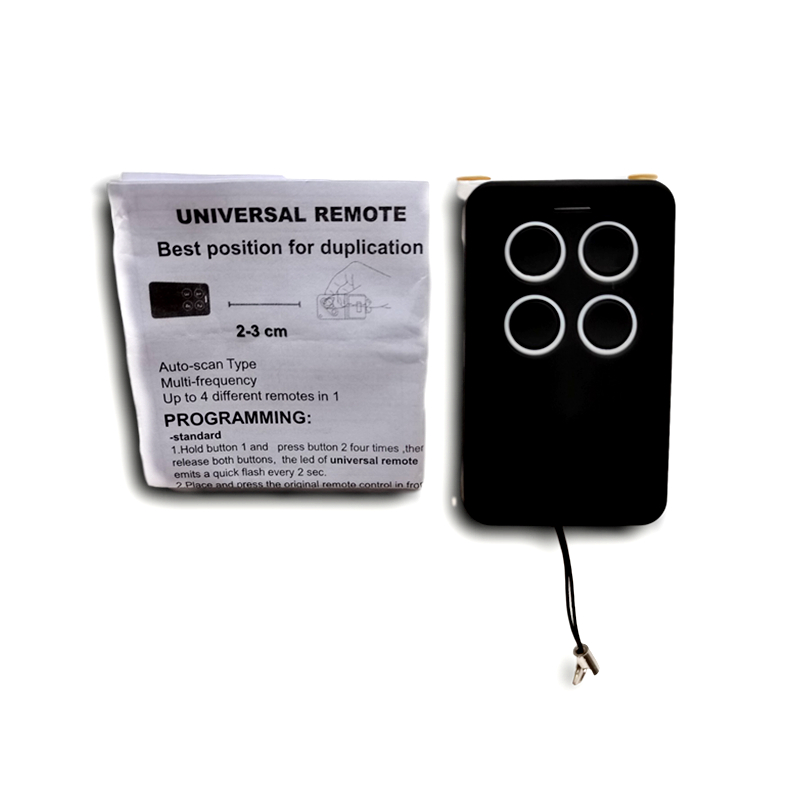 Terms Of Sale:
Please read and understand before bidding or buying. Return of Faulty & Non Faulty Goods All products are individually inspected before being dispatched, to ensure items are sent out in perfect condition. Item must be returned within 15 days of After receiving Item must be returned unmarked and in the Original Packaging
Shipping:
Please ensure your delivery address is correct. Items will be shipped within 48 hours after payment is received / cleared (except weekends and holidays).

Contact Us
If you have any questions please ask me. I will reply within 24 hours. In the rare event that you have a problem with your item we strongly recommend contacting us before leaving negative or neutral feedback. We will be happy to help with your problem.