Sliding Electric Gate Opener 1400KG Automatic Motor Remote Kit Heavy Duty Chain
3100lbs Automatic Sliding Gate Opener
The Motor Powered Sliding Gate Opener is the answer if you are looking for extra security and convenience for your home or business property. Featuring a powerful 110V AC motor designed for heavy duty use, it is capable of powering gates with a maximum weight of 1400kg! Using Advanced Technology, this gate opener has an adjustable open/close direction to accommodate your needs. To enhance safety and convenience, there is an emergency release key so you will still be able to access your property in case of power failure (or if you lose your remote). This auto-close feature can be set to 12,24 or 36 seconds with the option to disable. The Motor Powered Sliding Gate Opener is the essential item for a safe and convenient powered gate for your property. A great choice!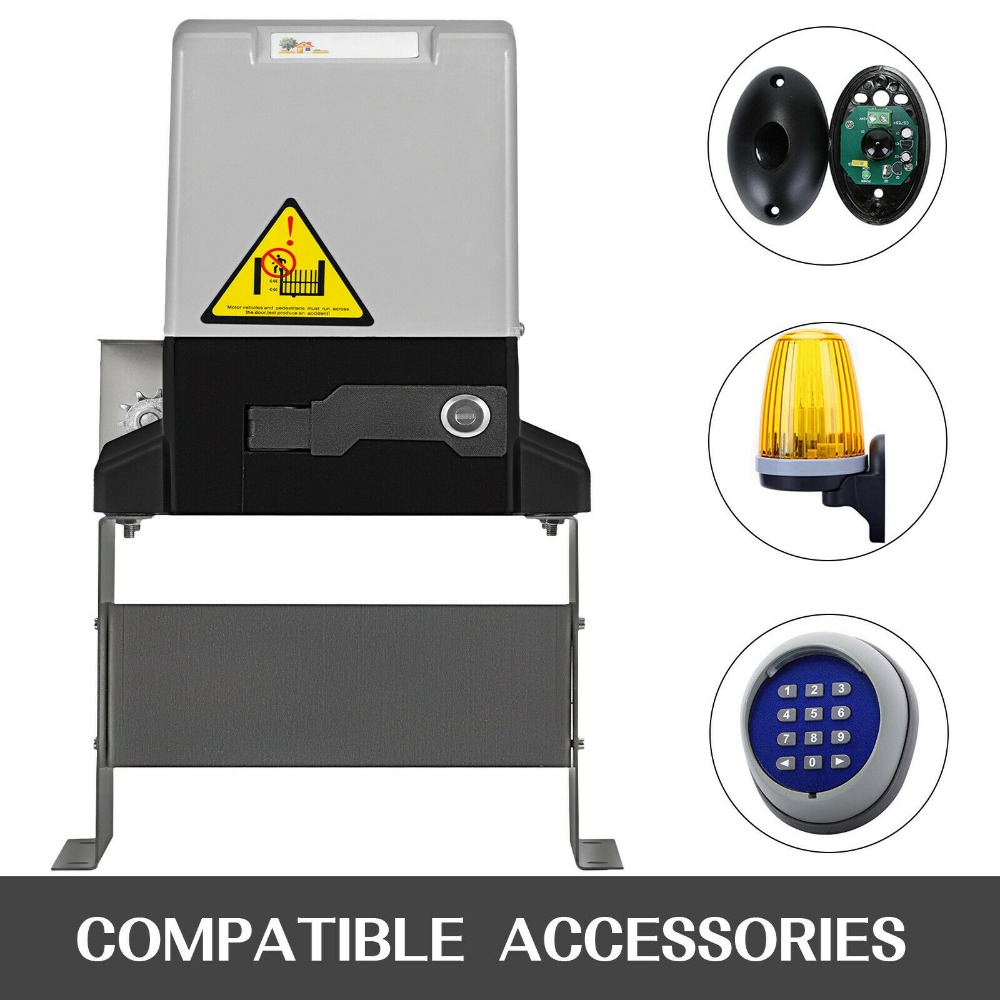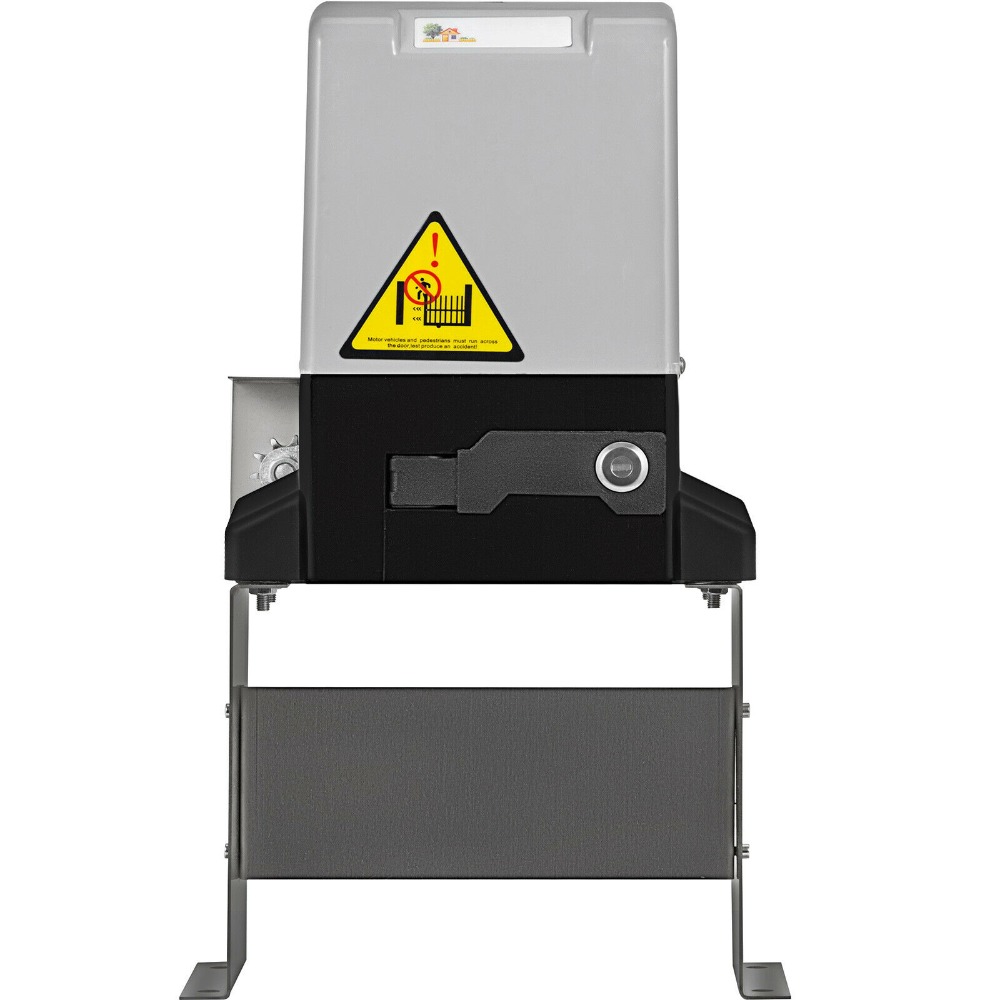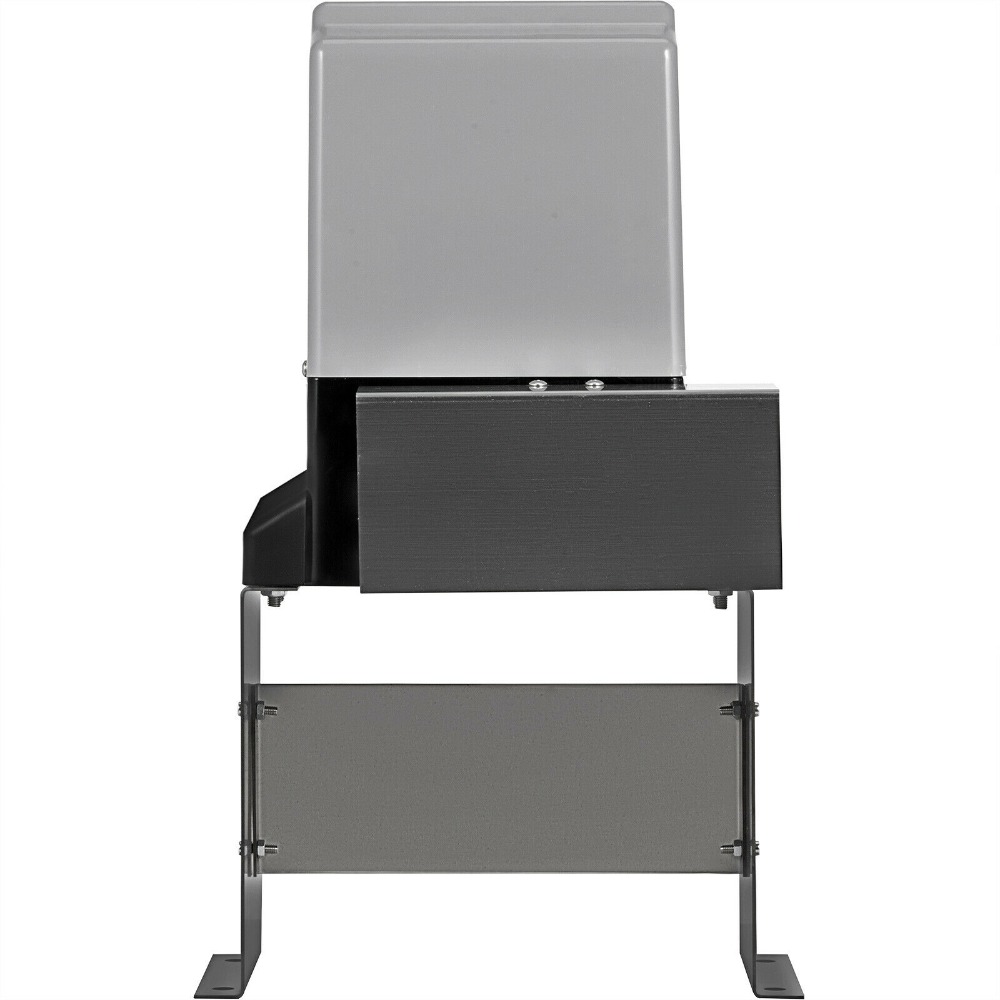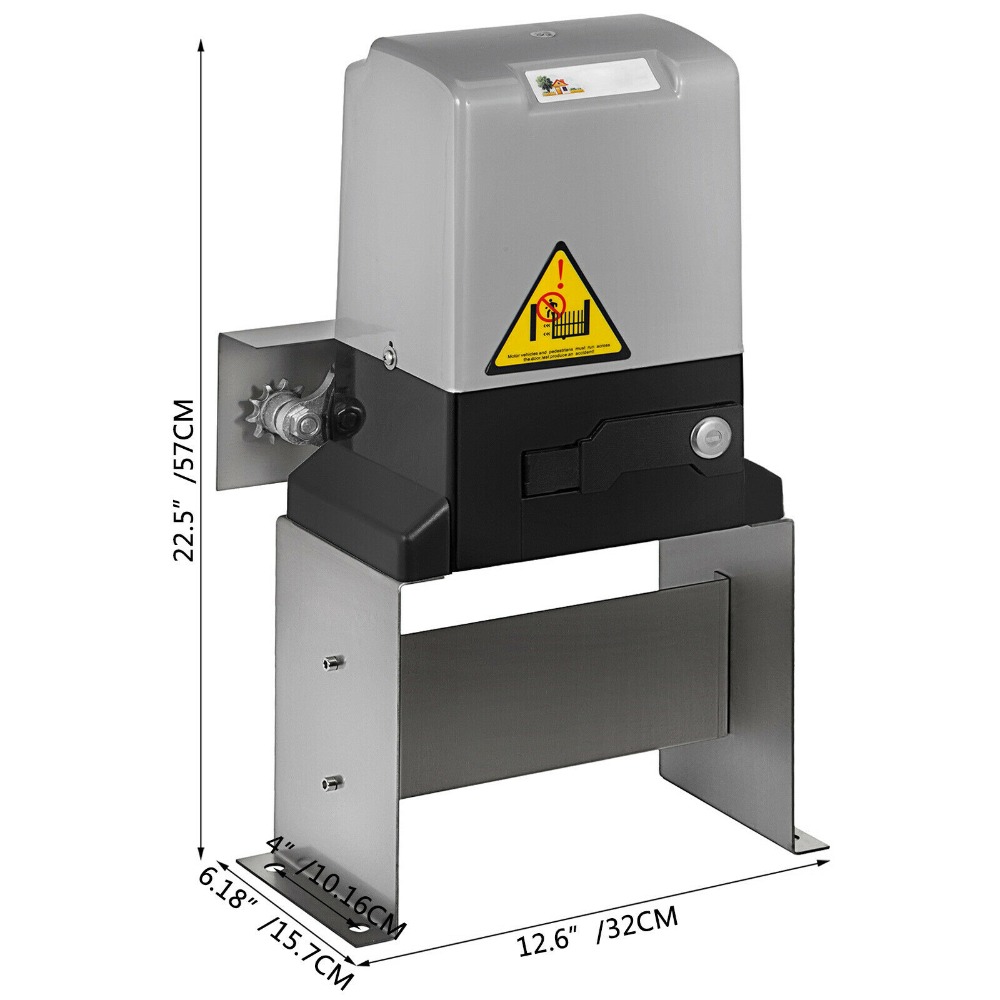 Specifications:
Power Supply: 110V AC, 60Hz

Gate Move Speed: 43ft/min (8.5"/second)

Motor Speed: 66 rpm

Output Power: 500W

Output Shaft Height: 58.5mm

Max. Gate Weight: 3100lbs (1400KG)

Output Torque: 25N•m

Duty Cycle: S2, 15 Minutes
Package Content:
1 x Sliding Gate Opener Unit

1x 20ft of Chain (Can be split into 2x 10ft Chains)

2 x  Remote Controls

2 x  Manual Release Keys

1 x Mounting Hardware

Installation Parts

1 x Owners Manual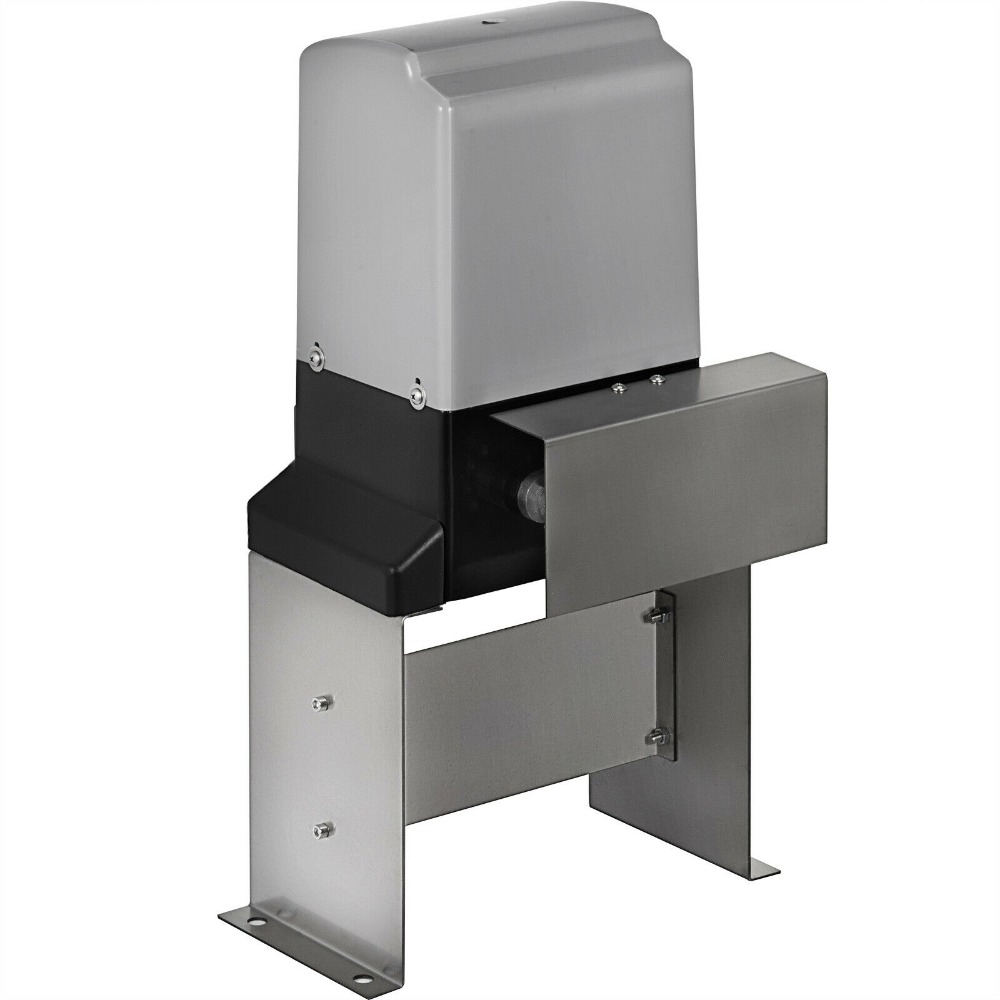 High Move Speed
Our powerful sliding gate opener can operate gates that weigh up to 3100lbs (1400KG). Designed with pure copper motor and steady base, it can ensure that the gate opener opens the gate smoothly at the speed of 13 m/min (43ft/min).
100FT Remote Control
Our automatic sliding gate opener is equipped with 2 wireless remotes to open, close, stop, or use the pedestrian mode on the gate. The remotes can work range up to over 100 ft, so you don't have to wait at the gate every time coming home.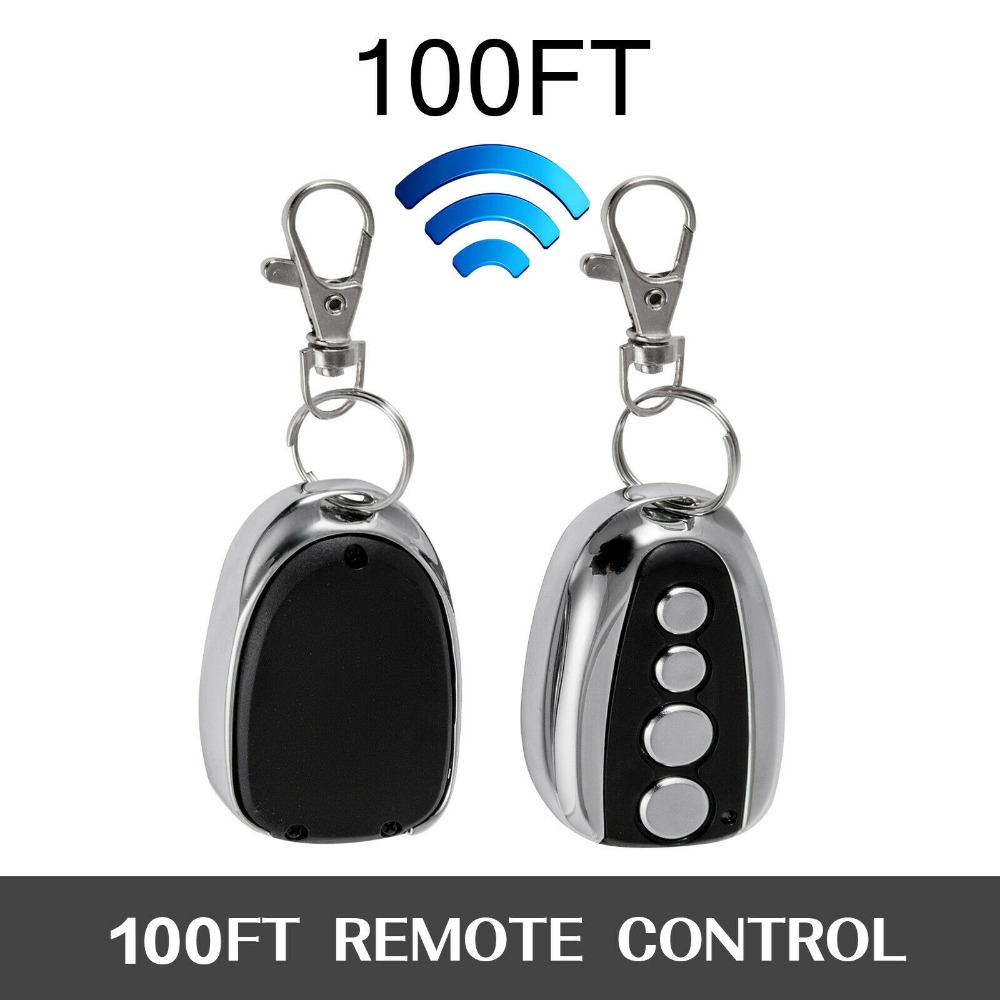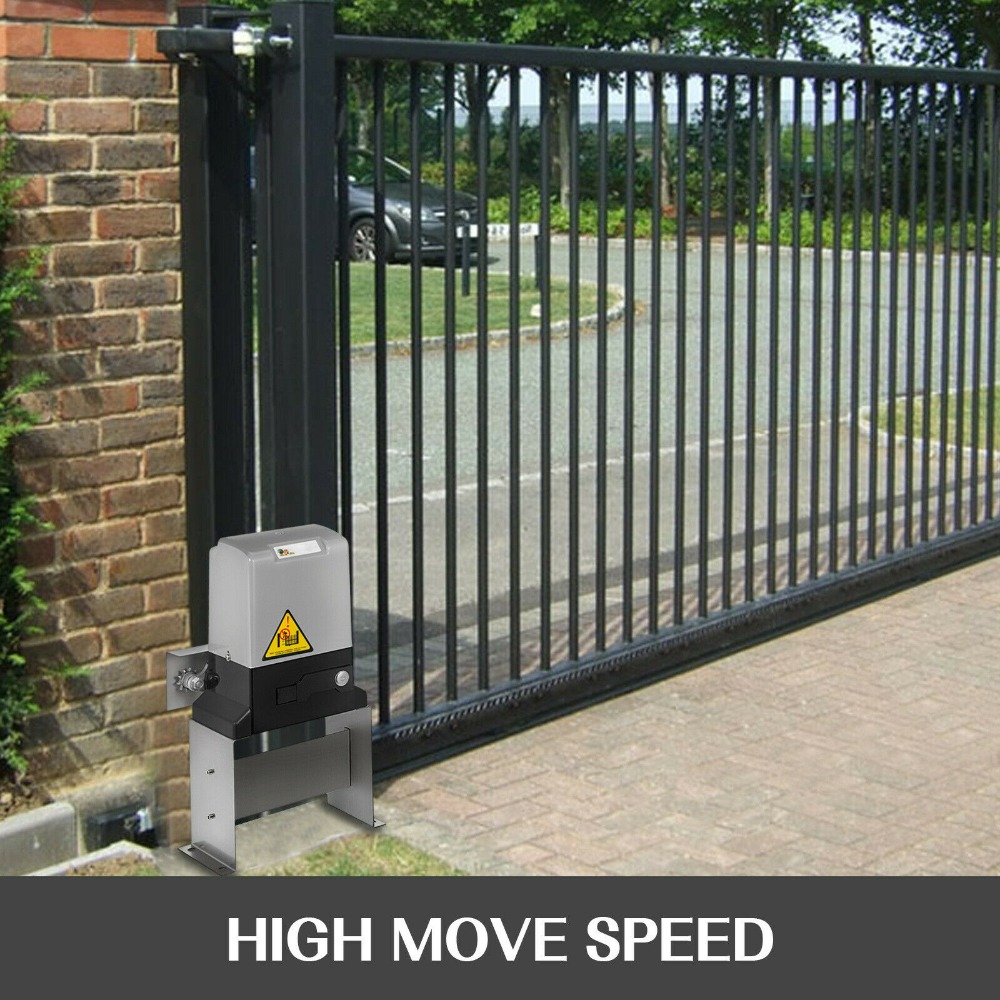 Durable In Bad Weather
The machine is equipped with waterproof and dust-proof shell. It is designed for weather resistance, tough enough to withstand various weather conditions.
Keep Quiet To Work
Producing less than 56 dB noise so that you will not be bothered by high-decibel pollution and can work in a quiet environment.
Easy To Install
This gate opener is designed to be easy to install with no electrician or welding required. Also, our kit includes everything you need for installation. It is quite easy and convenient for you to assemble.
Compatible Accessories
Compatible with other accessories, such as infrared sensors, solar panels, alarms, wireless keypad and more.
​