Ultrasonic Biodiesel Reactor Cleaning, chemical extraction and catalytic 1500W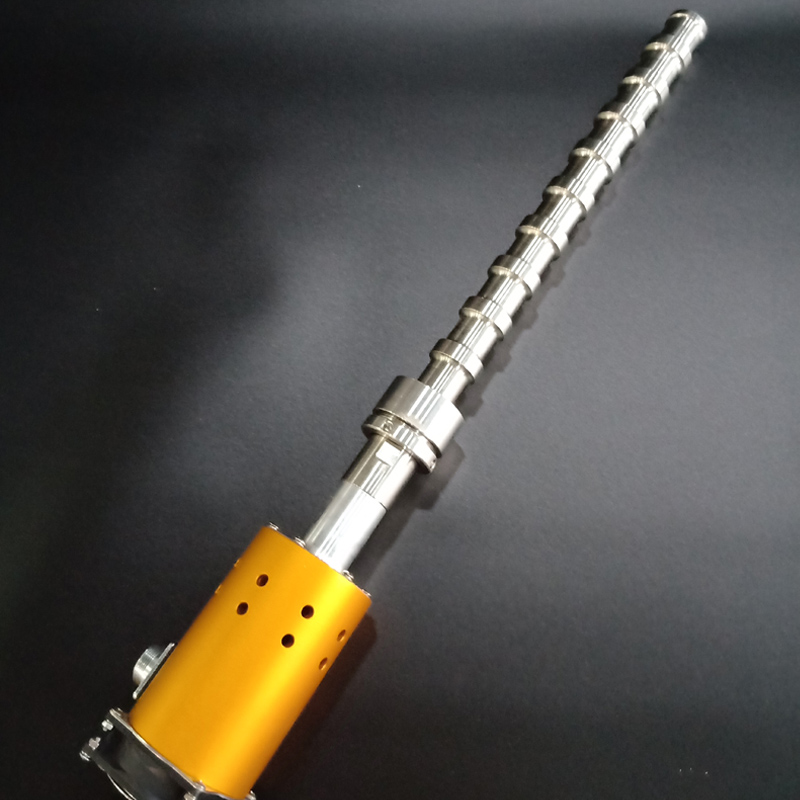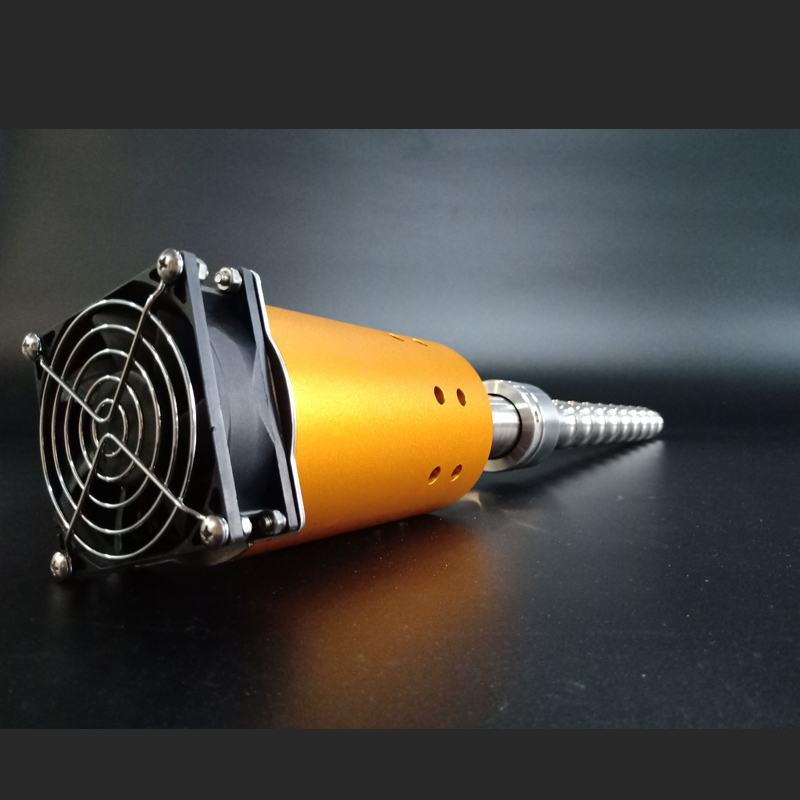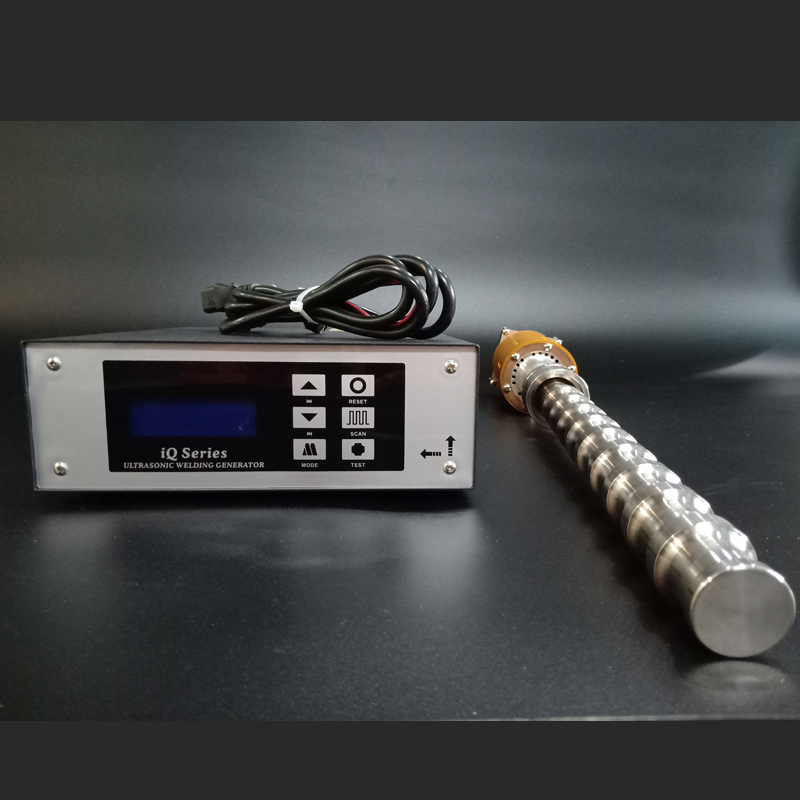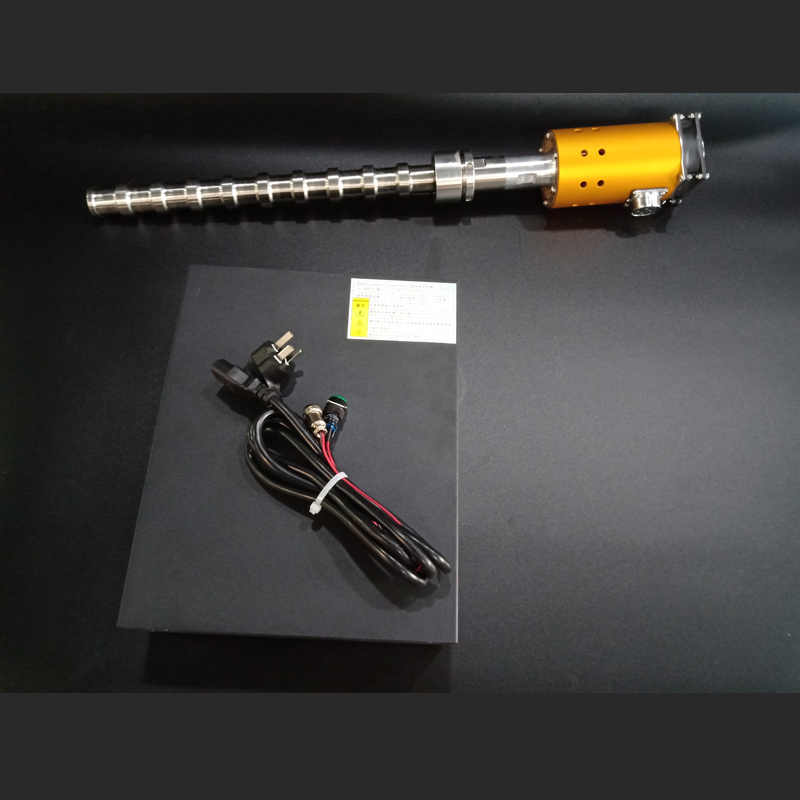 ◊ cavitation is generated around the resonance rods, very uniform distribution of ultrasonic energy in the groove body, so as to achieve the best cleaning effect.

◊ ultrasound rod power output is not level, the capacity of the tank, and the temperature difference of the impact of load changes, the power output is stable and uniform.

◊ due to ultrasonic rods structural characteristics, its application range than the conventional ultrasonic vibration plate is broader, the most suitable vacuum pressure cleaning, is also applicable to a variety of chemical processes.

◊ conventional ultrasonic vibration plate has a life of more than 1.5 times.

◊ tube type design vibration rods can be installed anywhere in the tank.

◊ guarantee a waterproof seal.
Tubular Equipment

Type

Tubular Transducer

Type

Frequency

(KHz)

Ultrasound

Output(W)

Total Length

(mm)

Diameter

(mm)

Static Capacity

(pF±10%)

UCE-UE1

 

US-61

 

 15-28

1000

 

500

 

Φ50-55

 

68000

 

UCE-UE5

 

US-25

 

15-28

 

1500

 

850

Φ50-55

 

68000

 

UCE-UE6

 

US-16

 

15-28

 

2000

 

1100

Φ50-55

 

132000

 

Widely used in the traditional ultrasonic cleaning, biochemistry, food, chemical, pharmaceutical and other industries. Biochemistry, ultrasound rods can be applied to large-scale emulsification, separation, homogenization, extraction, catalytic reaction, increase productivity; the homogeneous uniform mixing in the food industry, ultrasound rods use played a role can not be underestimated; in chemical industry, ultrasound stick for pipes, tanks, a cauldron class cleaning. Biodiesel abandoned oil and palm oil refining process, the catalytic effect of ultrasound astonishing efficiency ten times, and and amazing promotion prospects in the petrochemical industry.
Ultrasonic Biodiesel Reactor Cleaning, chemical extraction and catalytic 1500W