Kokutaku BLutenkirshce 868 A Pair Rubber Pips-In Table Tennis Rubber with Sponge
A Pair Rubber (two rubbers) in one box
BLutenkirshce set of Bat rubber is the new generation product that has been developed and made together by Japan International   table tennis Research institute (KOKUTAKU) and Tianjin rubber Research institute of China (TUTTLE) under the prediction for the development of table tennis game in the future. The product has the characteristics of lasting super friction and high elasticity and string attacking force with the combination of BLutenkirshce set of Bat rubber and the sponge made by the joint venture.
Spin: 10.5
Speed: 10
Control: 9.5
Sponge thickness: 2.2mm
Rubber color: 2 red/2 black/1 red 1 black, 2pieces in one cover.

The rubbers use three different package, package may be different, the rubbers are same.
This price is for only TWO rubber with sponge, 2pieces in one cover.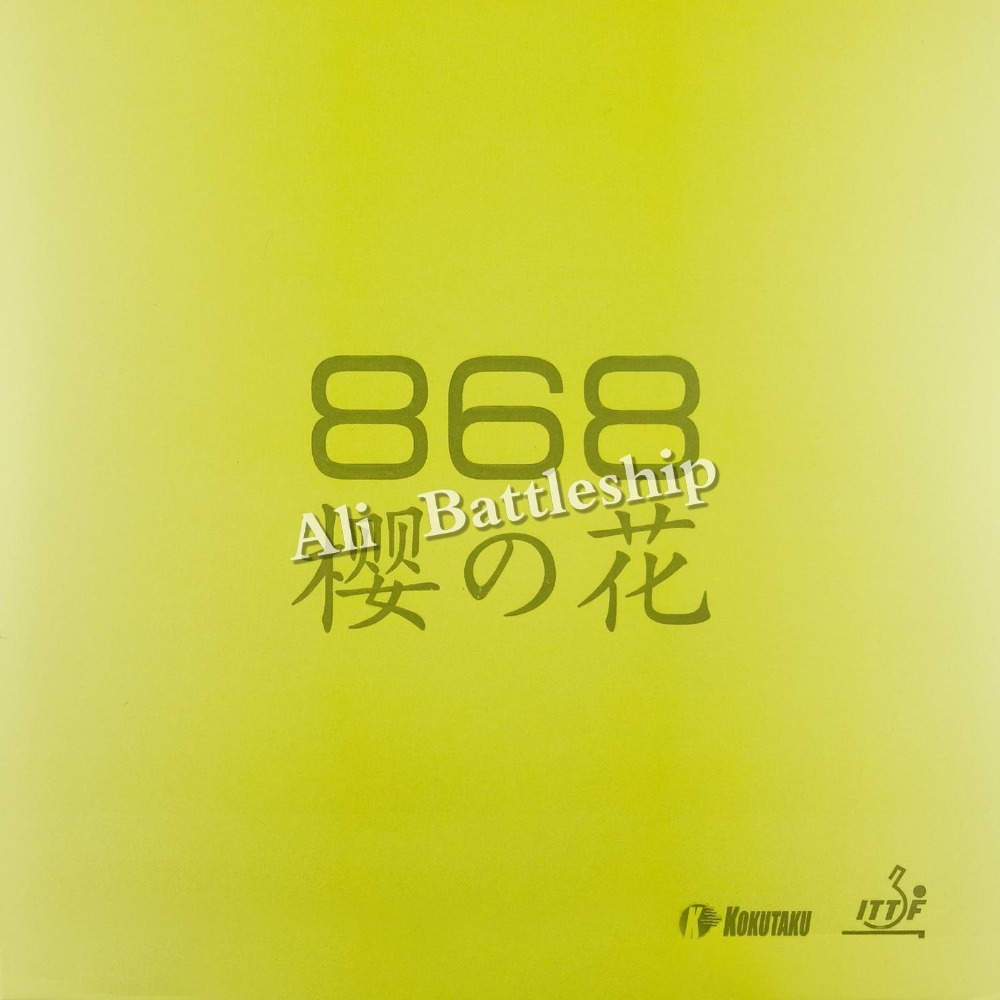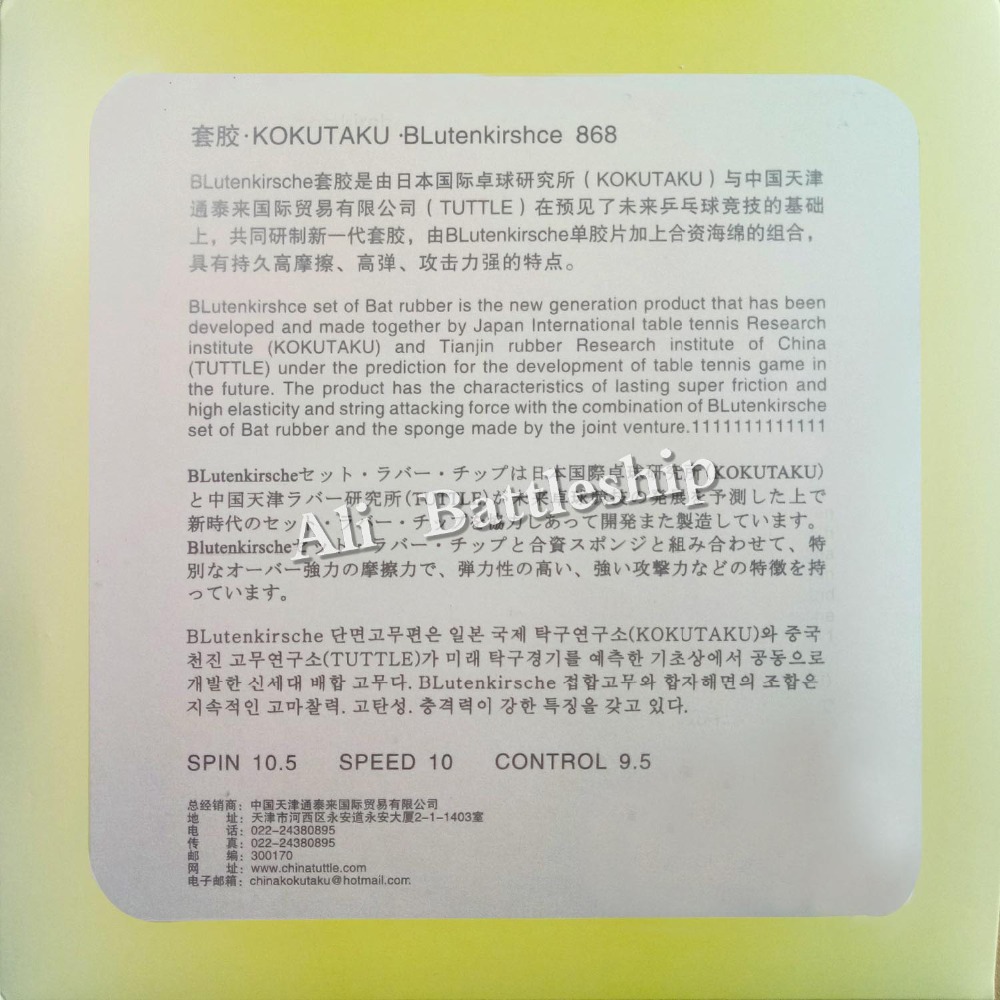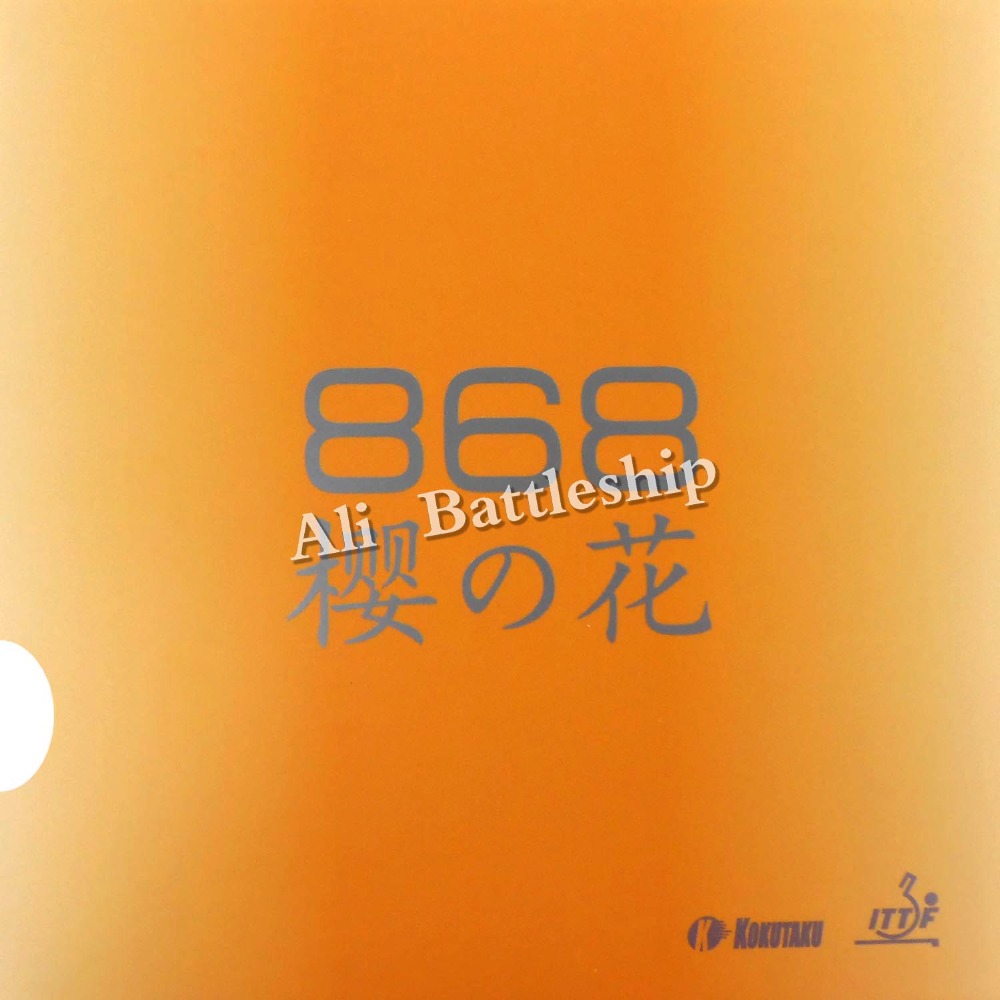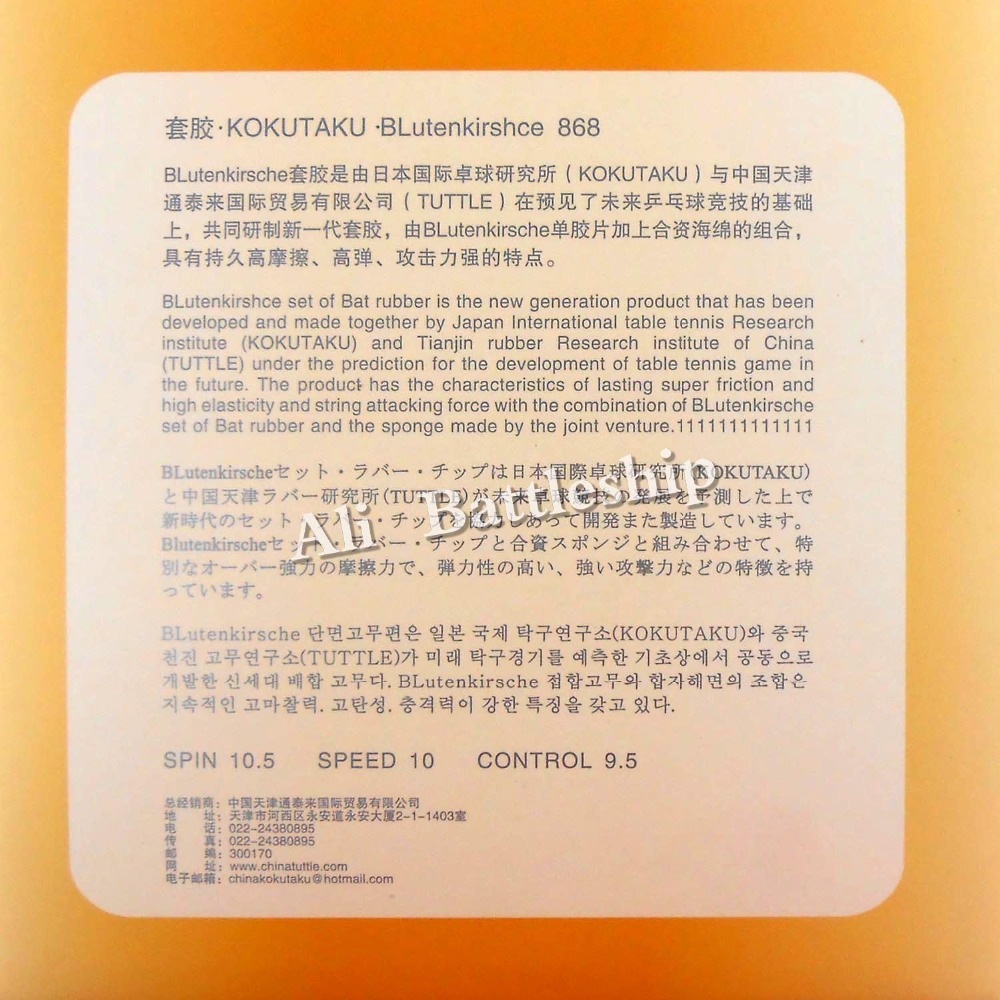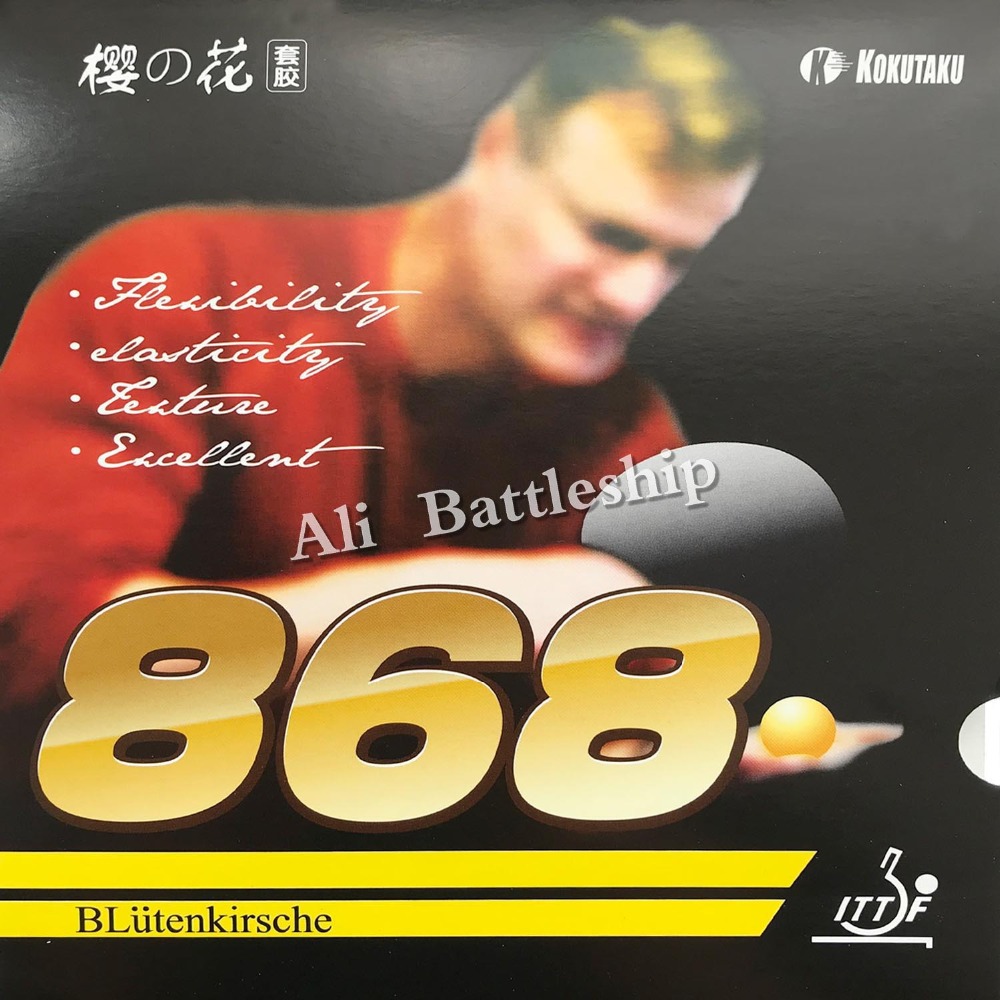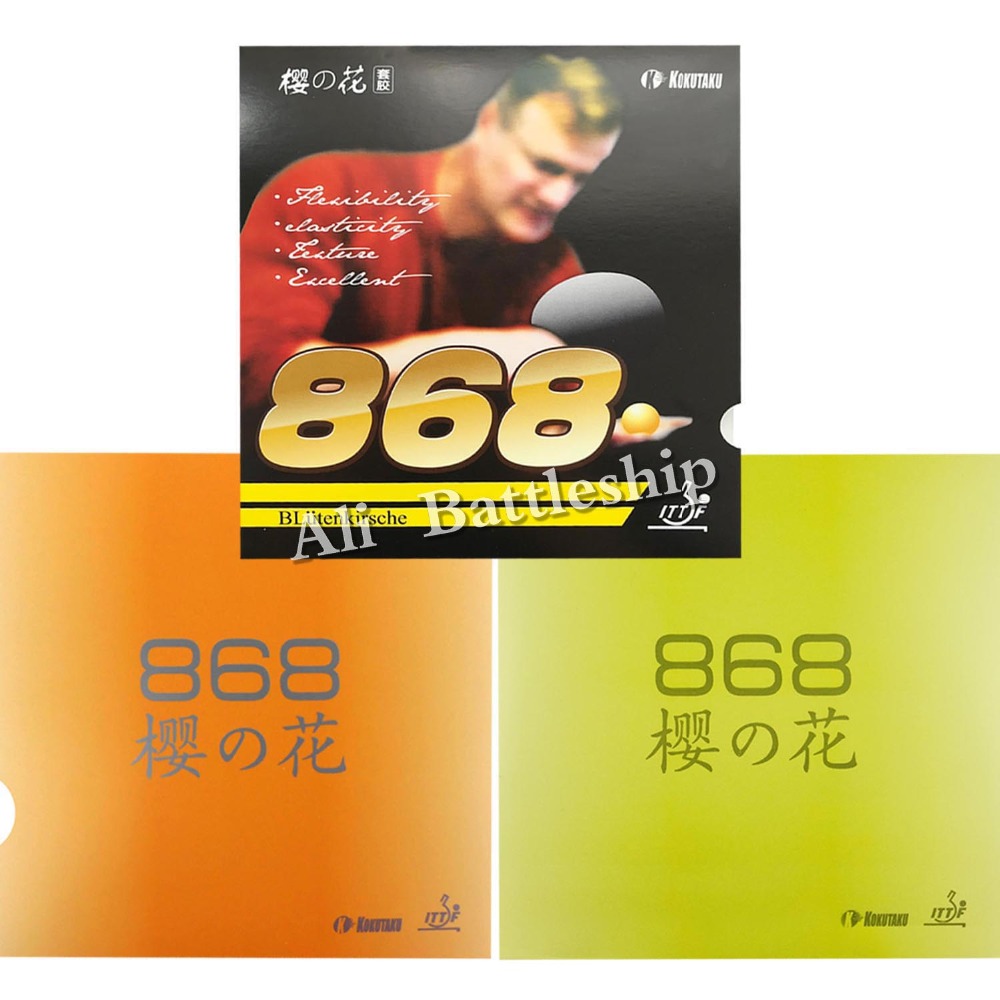 ​