CF19 laptop+CNH Electronic Service Tool dpa5 V9.2 CNH EST New Holland CASE STRYR Agriculture construction diagnostic kit scanner
CNH Est Diagnostic Kit, New Holland Diesel Engine Electronic Service Tool+ T420 laptop
CNH Est Diagnostic Kit Heavy Duty Truck Diagnostic Scanner , Electronic Service Tool
Electronic Service Tool (EST) - used by dealership technicians to connect with machines that have a Controller Area Network (CAN) BUS as part of the electronic system architecture.
New Holland (Agriculture and Construction);
New Holland FK (Fi at-Kobelco);
New Holland O&K (Orenstein & Koppel);
CASE (Agriculture and Construction);
Iveco (Astra) (articulated dump trucks only);
Supported languages: English, Italian, Russian, Polish, Spanish, French, Portuguese, German, Dutch, Danish.
Package include:
Dearborn Protocol Adapter 5
CNH Electronic Service Tool 9.2 version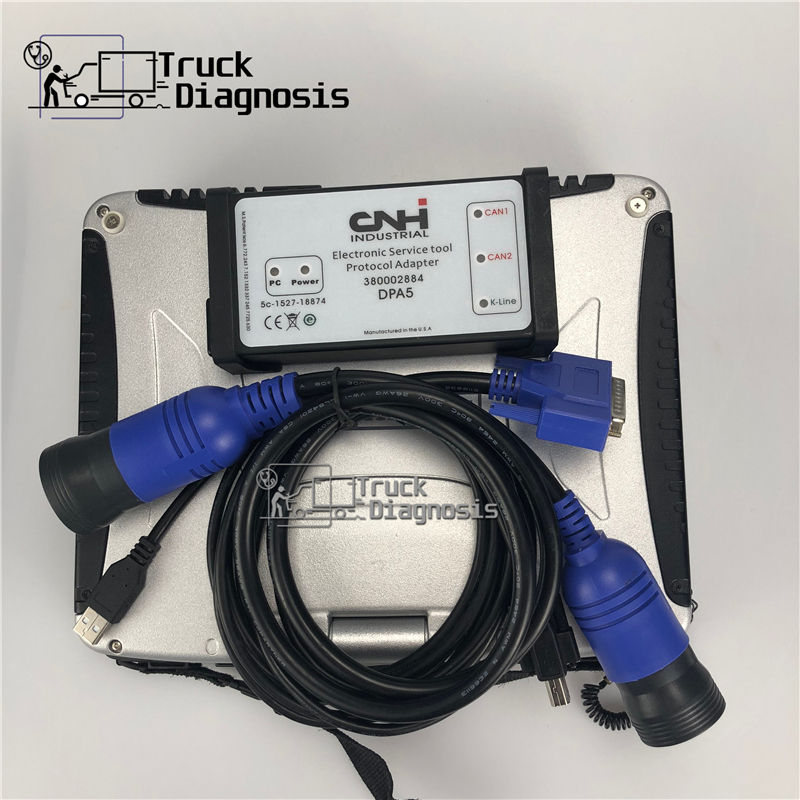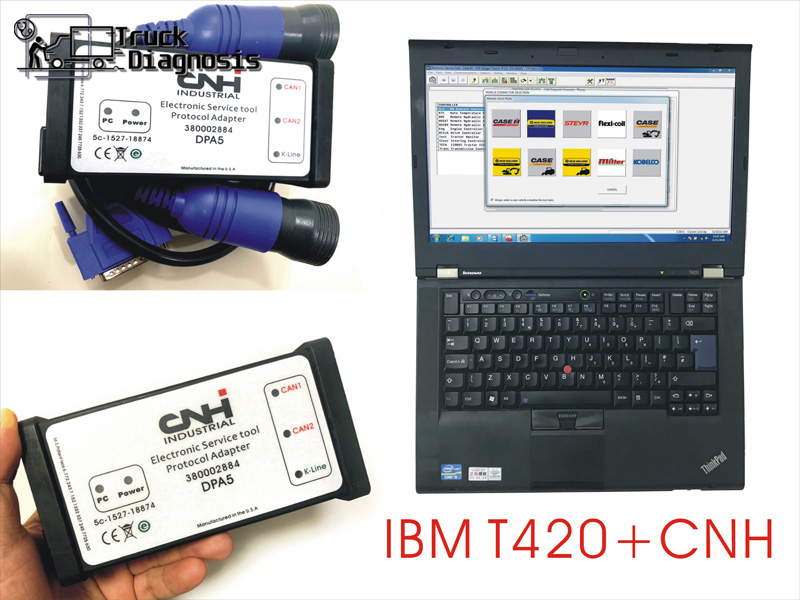 Dear friend, if you need other 
Agriculture 
Construction john deer 
service advisor edl v2 
diagnostic tool, we can offer you discount price.