start
end
Notice: The new tracking number for CHINA Post Ordinary Small Packet Plus can be traced only befor it arrive the airport of your country,please choose China Post Air Mail if you want a full tracking info.The same product will arrive in 15 to 60 days
We provide Free China Post Air mail shipping method if your order price over $35.
Tracking info of  China Post Ordinary Small Packet Plus can be check here: www.17track.net/en
Crystals HC - 49 s series:
3.579545M  3.6864M  4MHz  4.096MHz   4.5MHz   4.9152MHz  6MHz
 7.3728MHz  7.6MHz  8MHz  8.1952MHz  10MHz  10.245MHz  11.0592MHz
12MHz  12.288MHz  13.56MHz  14.318MHz  14.7456M   16MHz  17.734MHz
18MHz  18.432MHz  18.9375MHz  20MHz   22.1184MHz  24MHz  24.576MHz
25MHz  26MHz  26.601712MHz   27MHz    27.145MHz   30MHz   32MHz 
32.768M  38M 40MHz  48MHz  50MHz  64MHz
Description: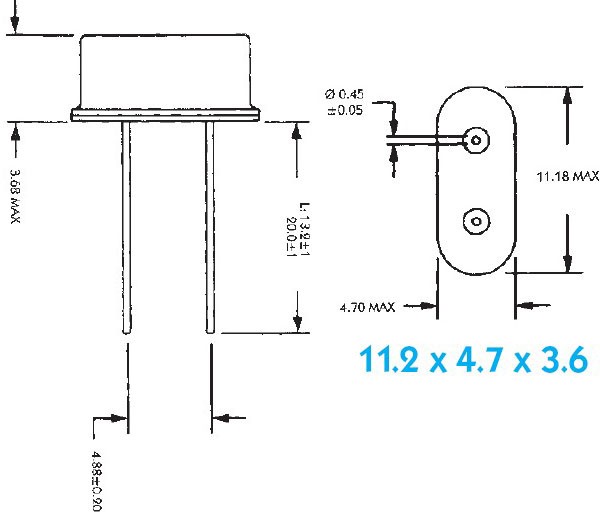 Package include:
10PCS x  HC-49S Crystals
 SHENZHEN FENGHUA ELECTRONIC CO.,LTD is a leading independent distributor of electronic components in China,specializing in serving leading OEM/ODM/CEM electronic manufactures with supplying Active Parts (ICs, Memory, Chips, Diodes and Transistors etc.) and Passive parts (Capacitors, Resistors and Inductors etc.)... 
Do you have any issures for this order ?if you have any questions ,please do not hesitate to tell us .we will reply you within 12 hours 
best regards
If you buy more quantity, Please contact us .