Jsaux USB 3.0 Extension Cable Male to Female USB Data Sync Transfer Extender Cable for PC Smart TV PS4 Xbox One SSD Hard Drive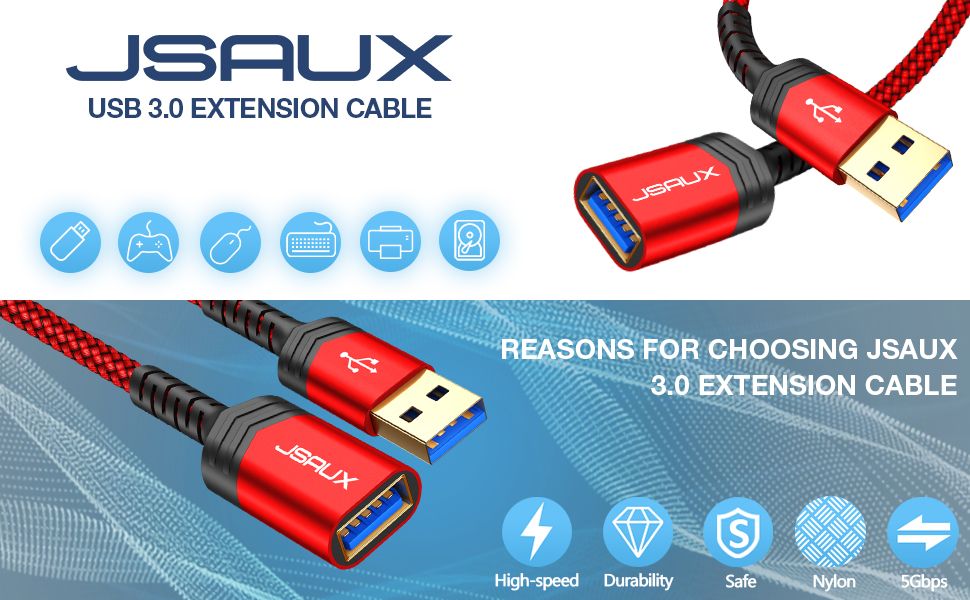 Key Features
*Super Fast Data Transfer: Transfer speeds of up to 5Gbps, 10x faster than USB 2.0 cable.
*Premium Shielding: Corrosion resistant tin-plated bare cooper conductors, and foil with braid shielding keeps the maximum conductivity and minimize data loss for the extension process.
*Perfect 6.6ft length: You can lie on the couch and use your devices while use this cable extend your charger to charging from a long distance.
*Nylon Tangle-free Design: Premium nylon braided cable adds additional durability and tangle free. Special Strain Relief Support design, can bear 10000+ bending test, protector the most vulnerable joint of the USB Cable, Premium Aluminum housing adds the durability of the cable.
Note
1.Both devices need to support USB 3.0. For example, if you want to use our cable to transfer files to your computer via USB Flash Drive, your computer and USB Flash Drive should both support USB3.0.

2.If the output interface is aging or loose, USB 3.0 data transfer will not be supported.

3.If the gold-plated connector is oxidized during use, the data transmission will not reach USB 3.0. So please avoid using it in humid environment.

4.NOT FIT Oculus VR devices.
Faster Speed for Data Transfer
JSAUX USB 3.0 Extension Cable supports data transfe speeds up to 5Gbps, 10 times faster than USB 2.0 cables and provide superior cable performance and error-free data transmission. Backwards compatible with support for USB 2.0 and USB 1.1 standard devices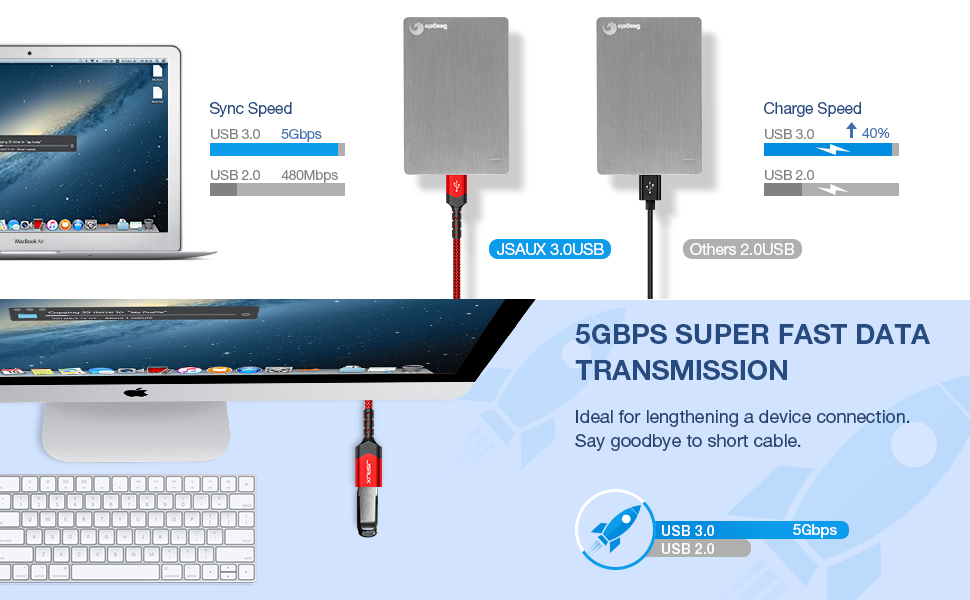 Universal Compatibility
ou can using this USB 3.0 extension cable to extend your usb connection to your computer, as well as a variety of USB peripherals such as Hubs, Printers, Card Readers, Bluetooth Adapters, USB Flash Drives, laystation, Xbox, Scanners, Hard Drives, Mouse, Keyboard without any hysteresis or loss of data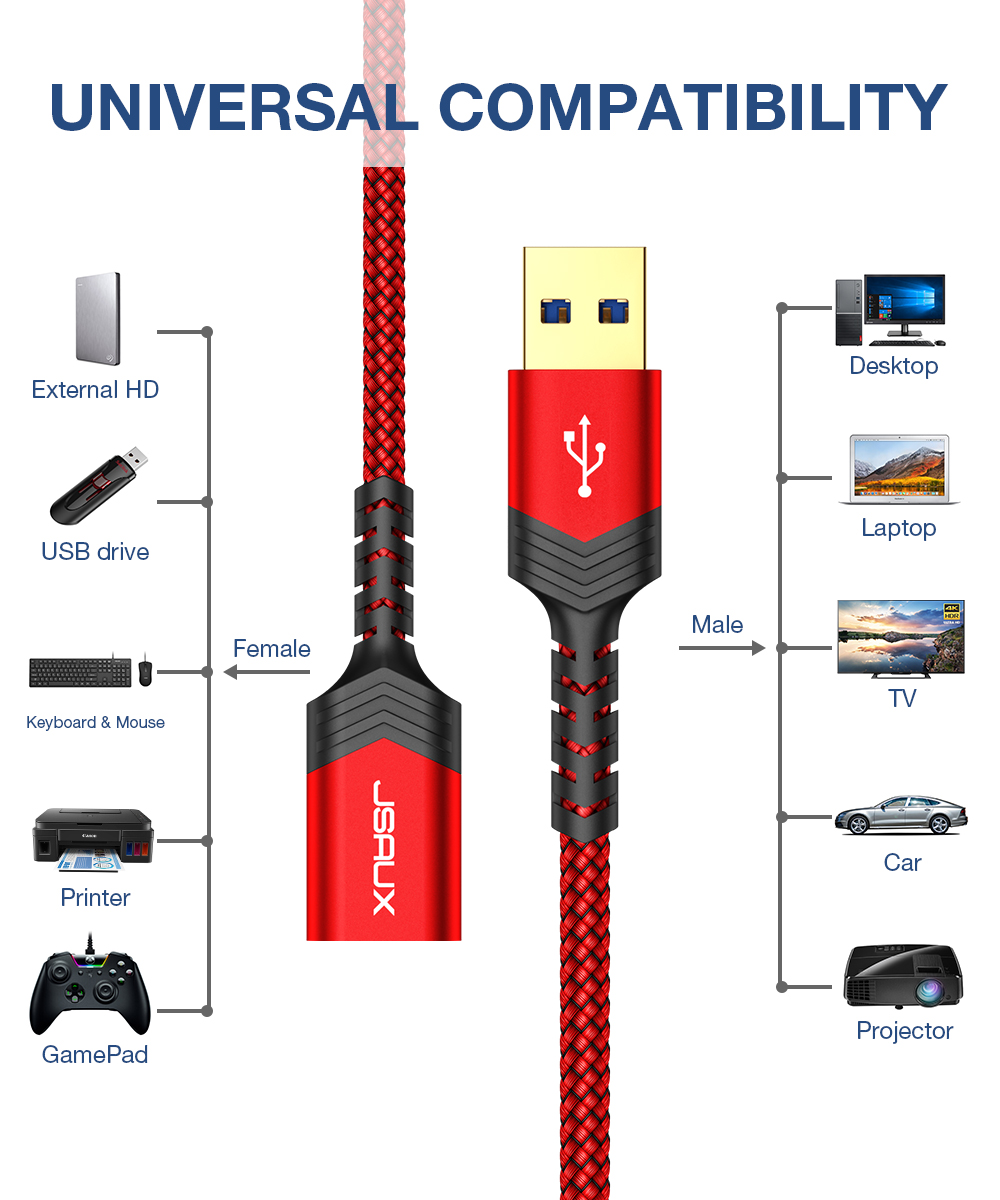 Extreme Durability & Reliable
Constructed with corrosion-resistant, gold-plated connectors for optimal signal clarity and shielding to minimize interference and seamlessly molded joints adds additional durability and nice looking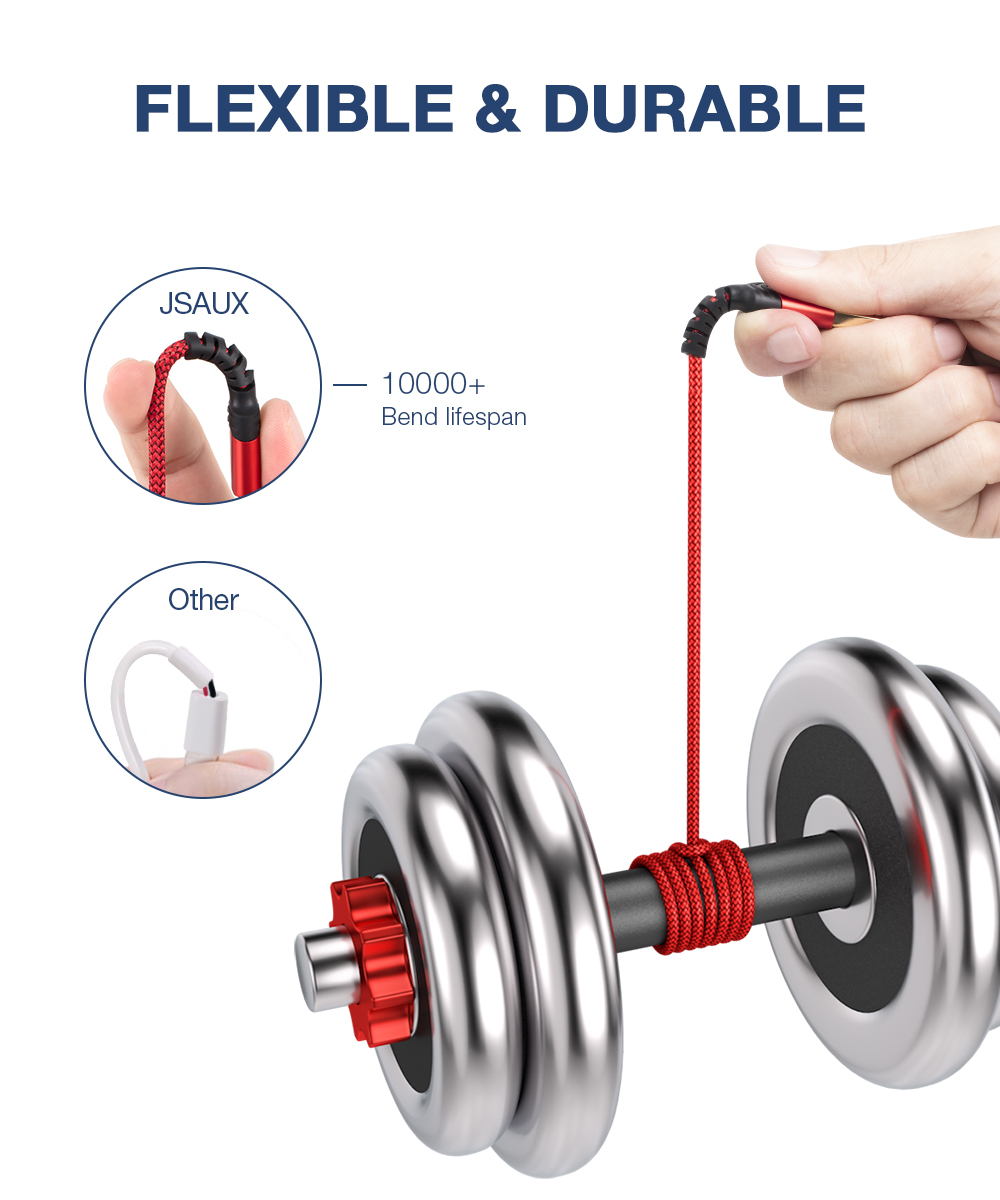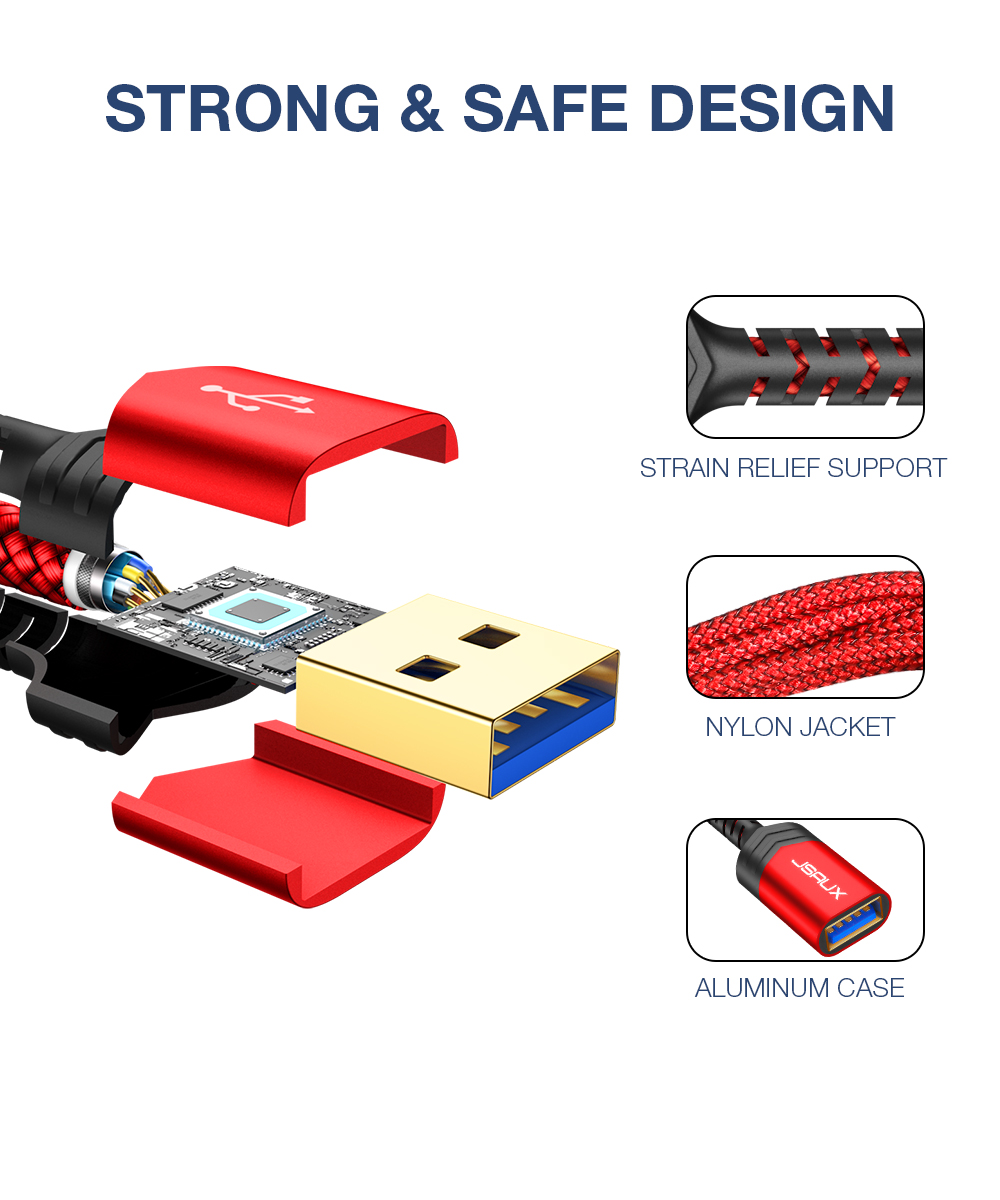 Extend and Protect Your Devices
JSAUX USB to USB 3.0 Extension Cable can extend your device to more convenient location to connect another USB device. No need to squeeze yourself to the back of the TV or desktop to connect usb disk or other usb peripherals anymore. On the other hand, this cable is perfectly protects the USB port of the original device by reducing the plug and unplug time