ORICO 2159U3/C3 is a portable 2.5 inch mobile hard disk enclosure
It adopts tool-free quick installation design, simple and convenient to use. With Transparent Stand
Adopt SATA3.0 main control chip, support UASP acceleration protocol. The external USB3.0/USB3.1 GEN1/GEN2 Type-C output interface supports up to 5Gbps/10Gbps transfer rate. It is fully compatible with 7-9.5mm 2.5-inch SATA HDD mechanical hard drives/SSD solid state drives, and can be used to connect to PCs, laptops, smart TVs, smart routers, PS4 and other devices.

1. Support UASP protocol, which can effectively increase the hard disk transfer rate
2. USB/Type-C output interface, which can support 5Gbps/10Gbps high-speed data transmission
3. Support smart auto sleep technology,( 58904518,being idle for 10 minutes to enter sleep state)
4. Support 4TB high-capacity hard drive, compatible with 7-9.5mm thickness 2.5-inch SATA HDD/SSD solid state drive
5. Tool-free, sliding cover disassembly, quick installation of hard disks , Support hot swap, plug and play
6. LED indicator monitoring, monitoring the working status of the hard disk at any time
7. Widely Compatible with Window / Mac / Linux multi-platform operating system
USB3.0 Model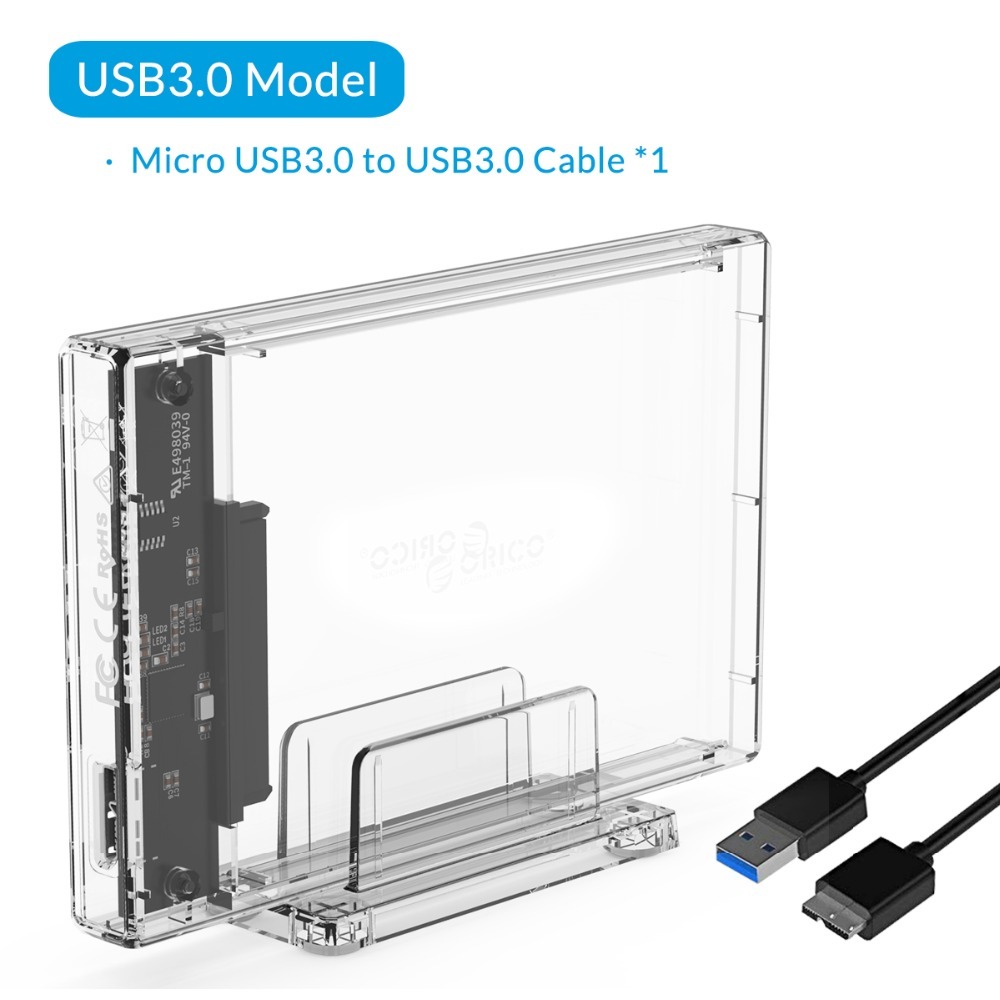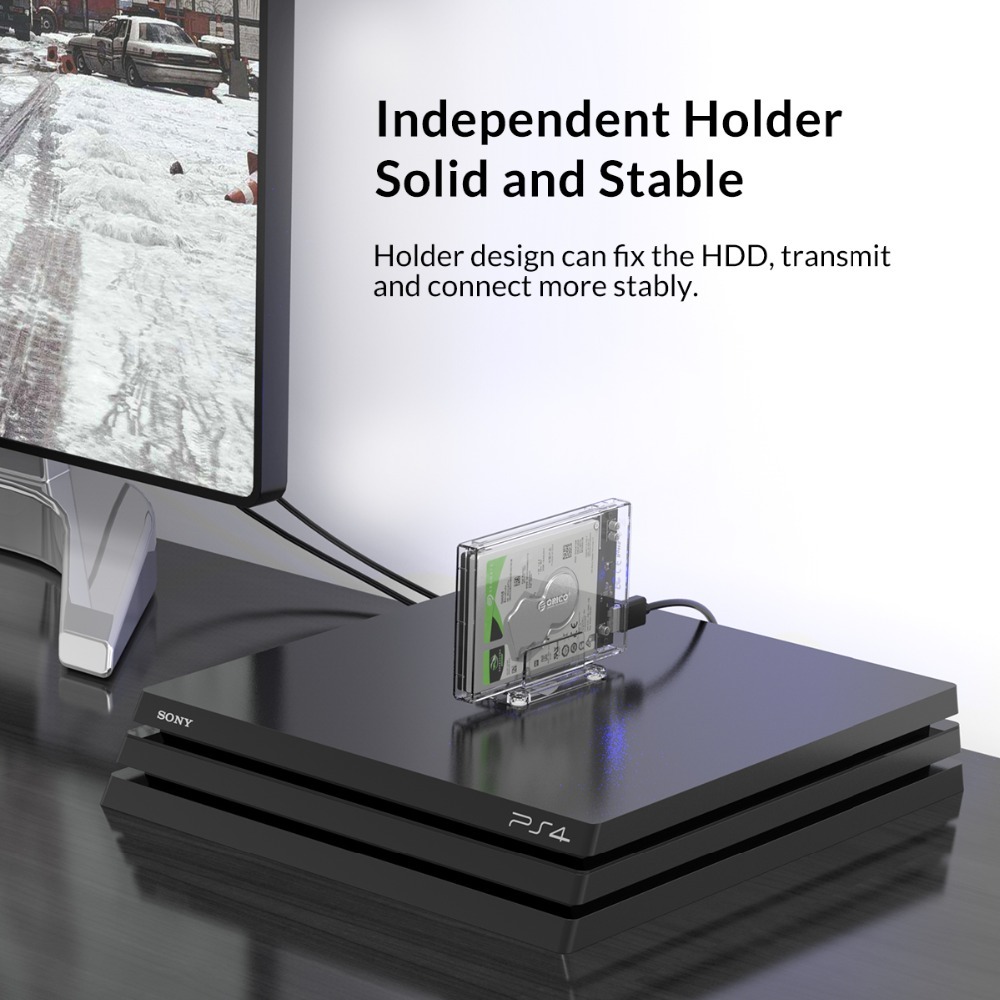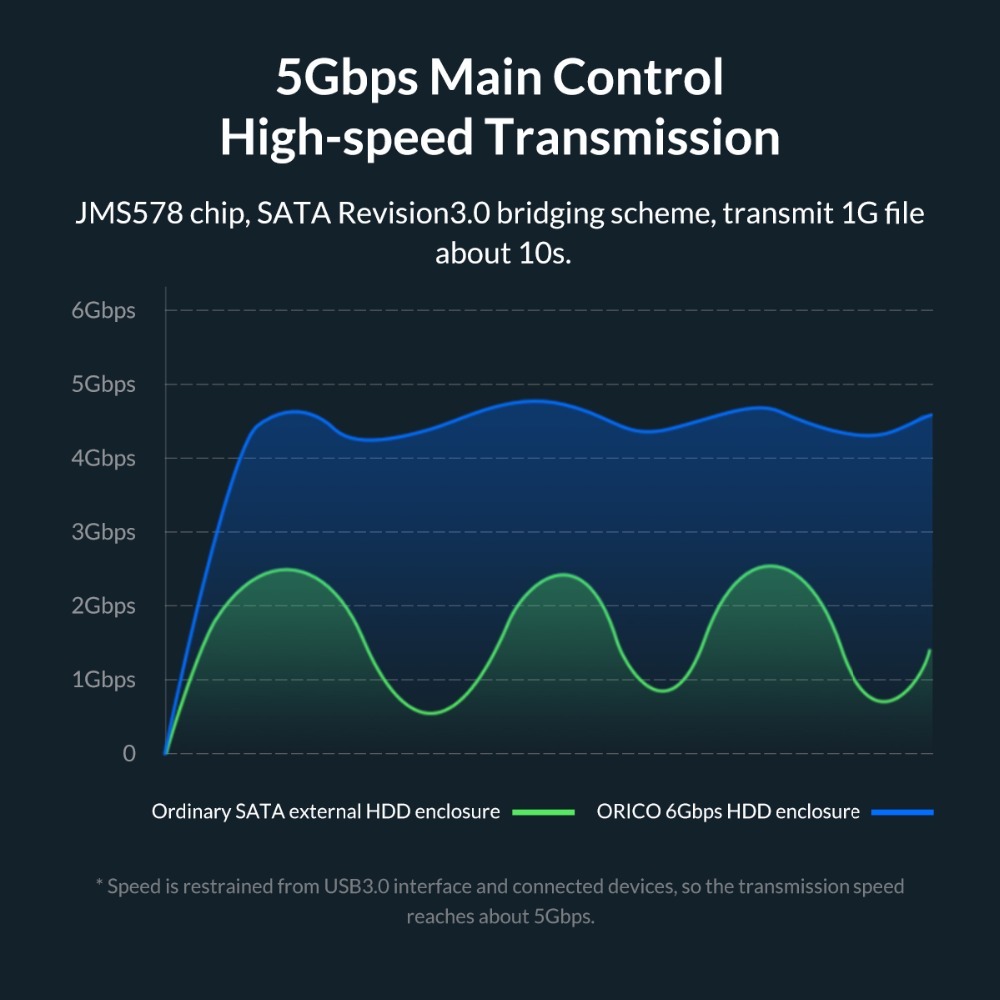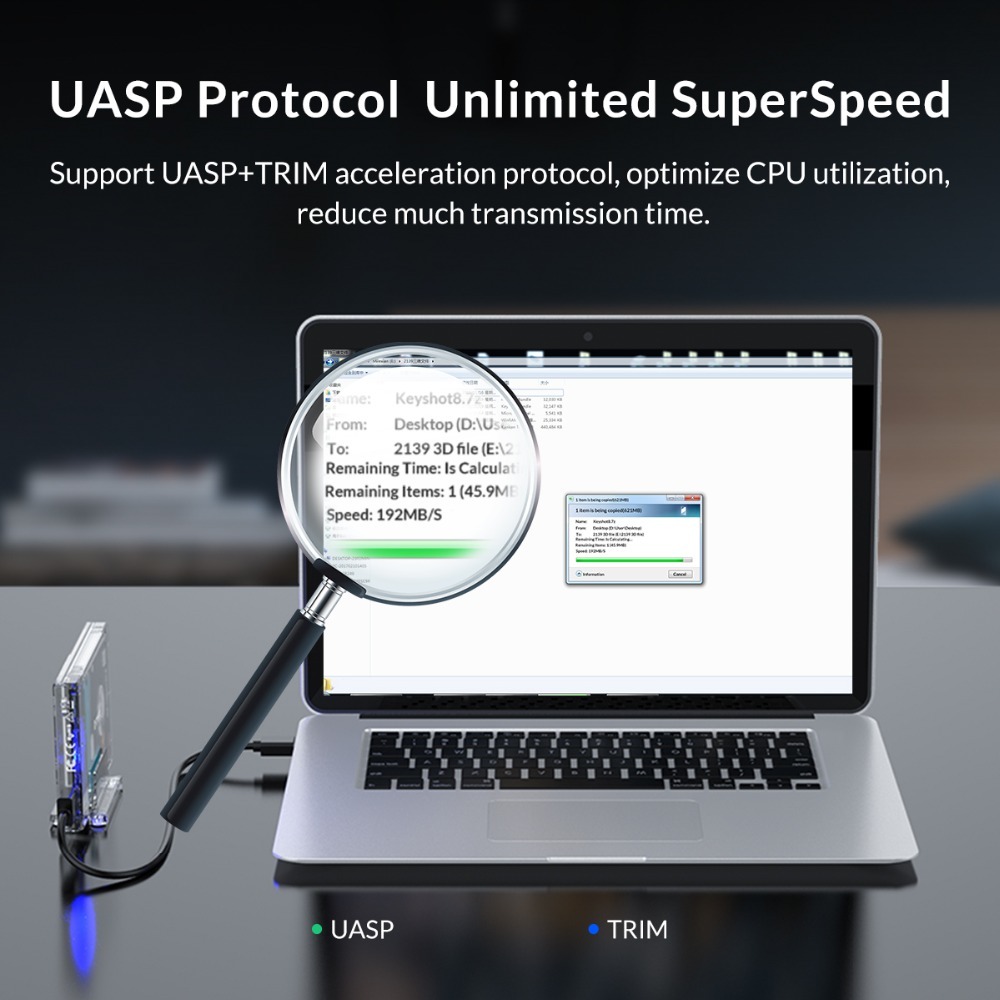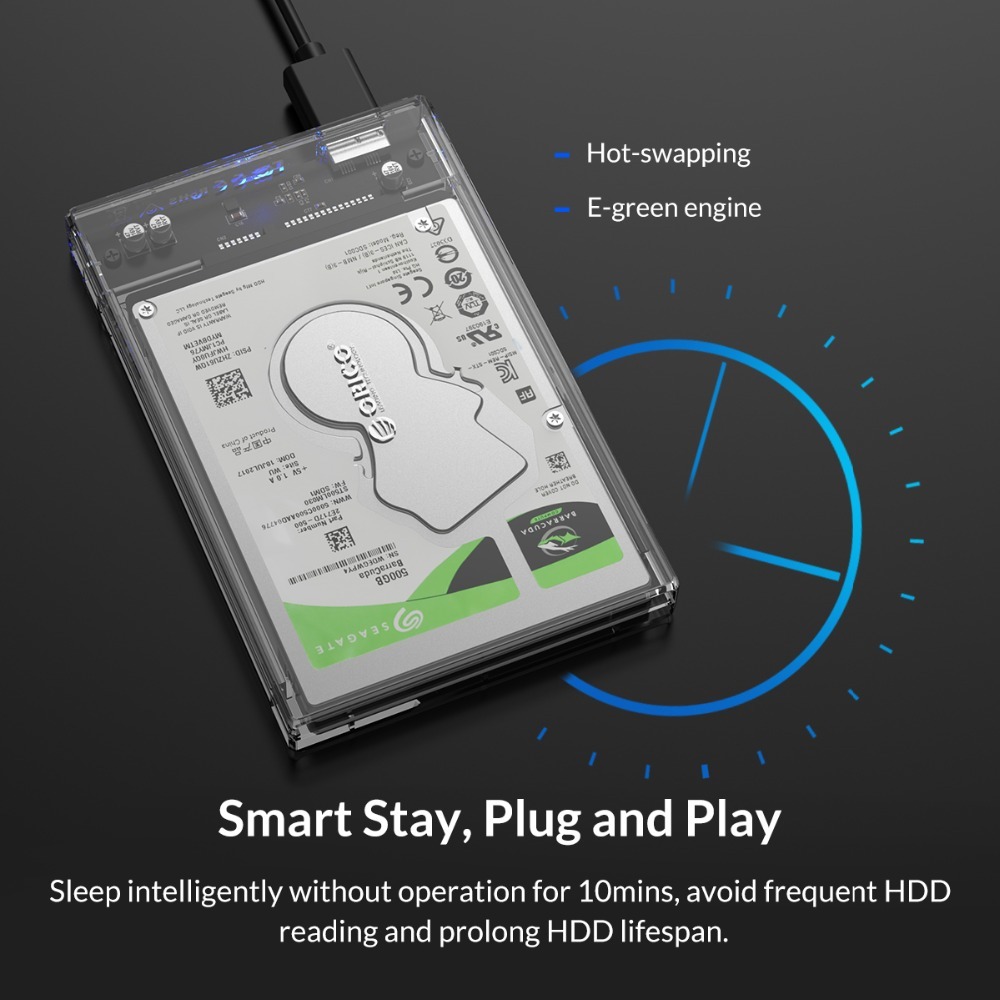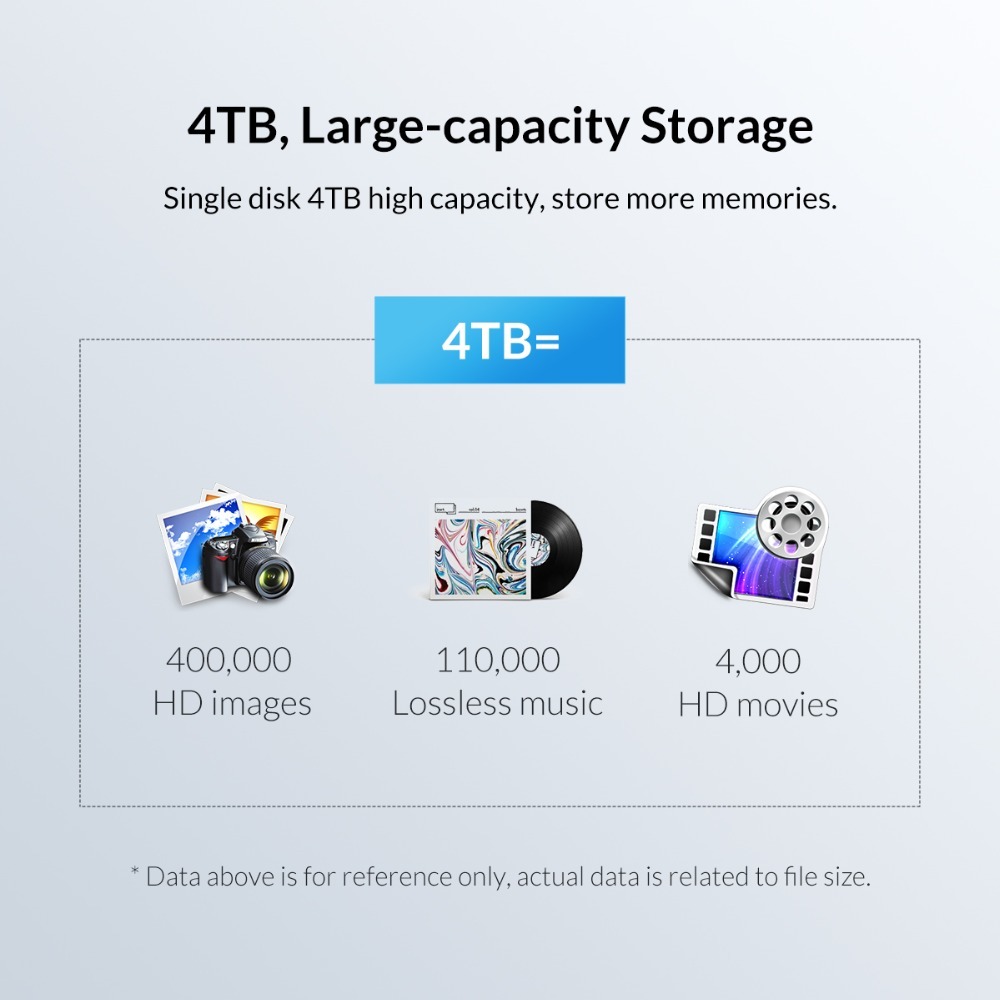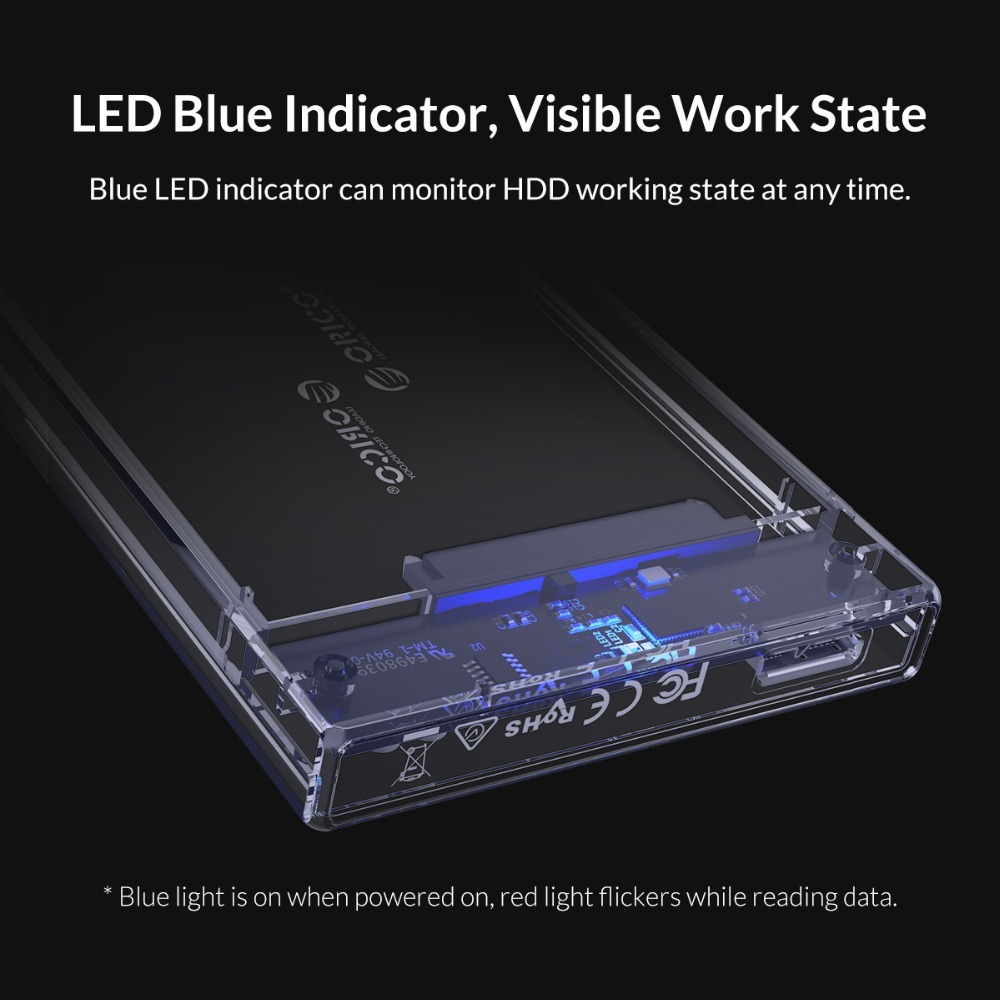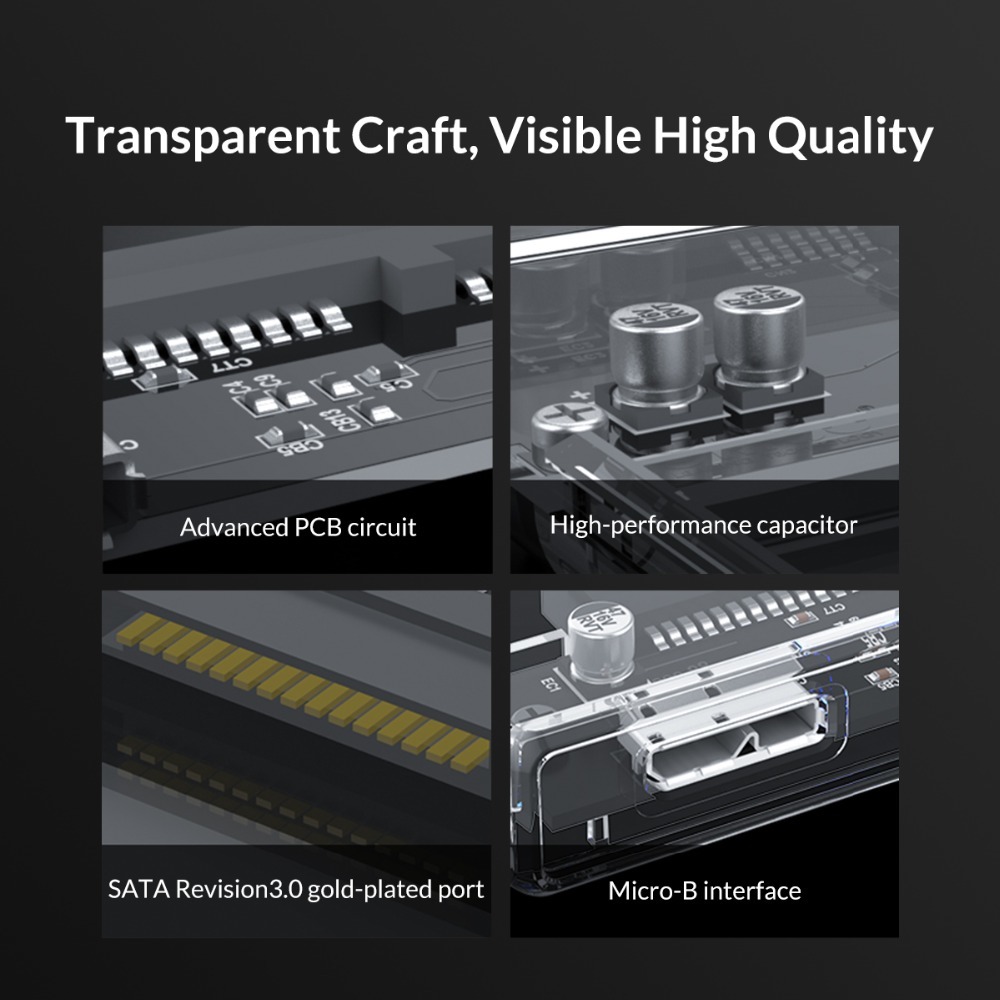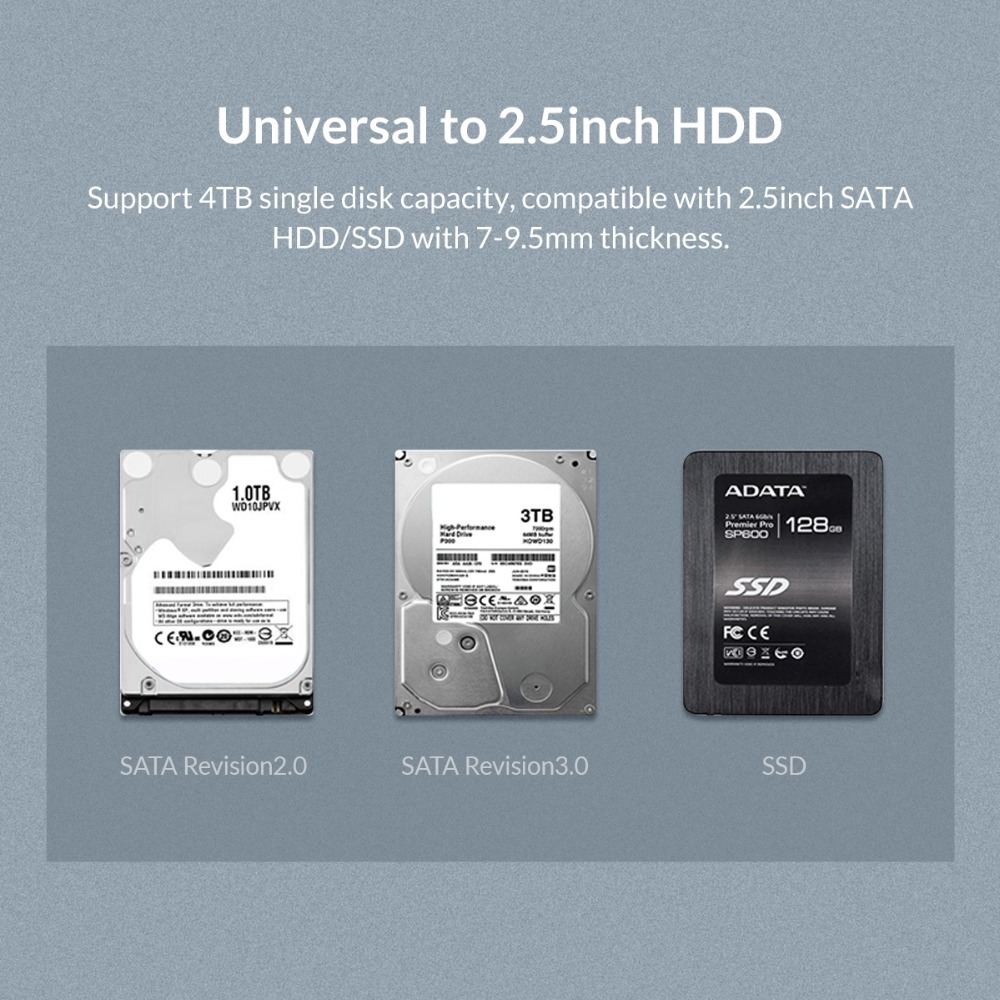 Type-C Model