ANDDEAR OEM Hub Fast Data Transfer Switch Module For Intelligence Control System
Product Name: 10/100M Mini 5 Port Unmanaged Industrial Ethernet Embedded Switch Module


5 port mini unmanaged Ethernet switch module, providing 5*10 / 100M adaptive Ethernet port, providing DC input reverse polarity protection to prevent burnout products; Mini design, easy to install, The power portsupports static and surge protection.


1) Conforms to IEEE 802.3, IEEE 802.3u, IEEE 802.3ab standard.
2) Full-duplex IEEE 802.3x standard, half-duplex using Backpressure standard.
3) 5*10 / 100M adaptive network ports, support port auto flipping (Auto MDI / MDIX).
4) Each port supports auto-negotiation function, automatically adjust the transmission mode and transmission rate.
5) Support MAC address self-learning.
6) Dynamic LED indicator, to provide a simple working status tips and troubleshooting.
7) Lightning surge protection,electrostatic support contact 8KV, surge differential mode2KV, common mode 4KV.
8) Redundant dual DC power supply input overload protection.
9) Power supply supports DC7.5-12V.(Poewr support positive and negative access)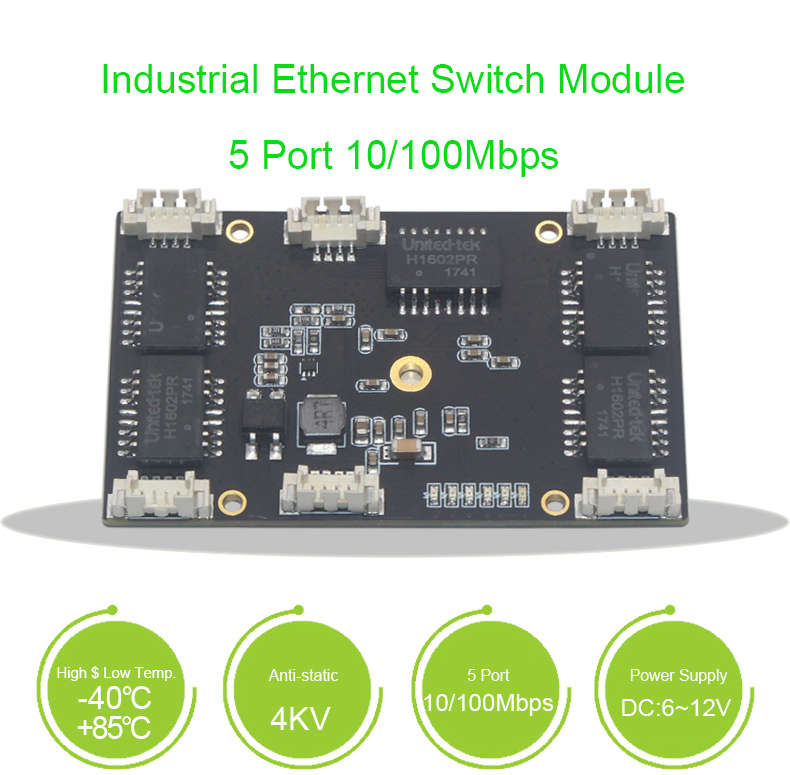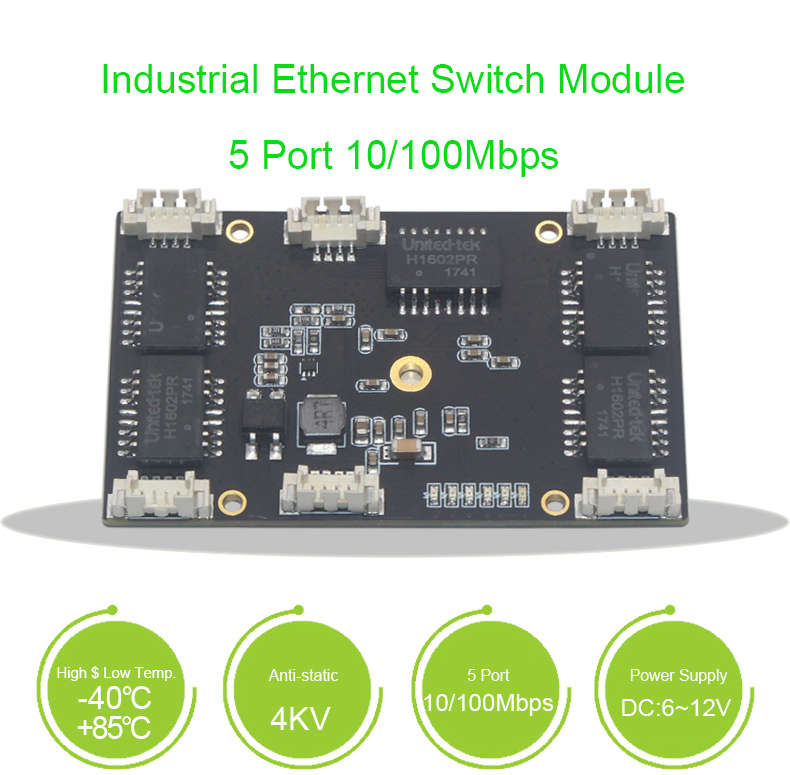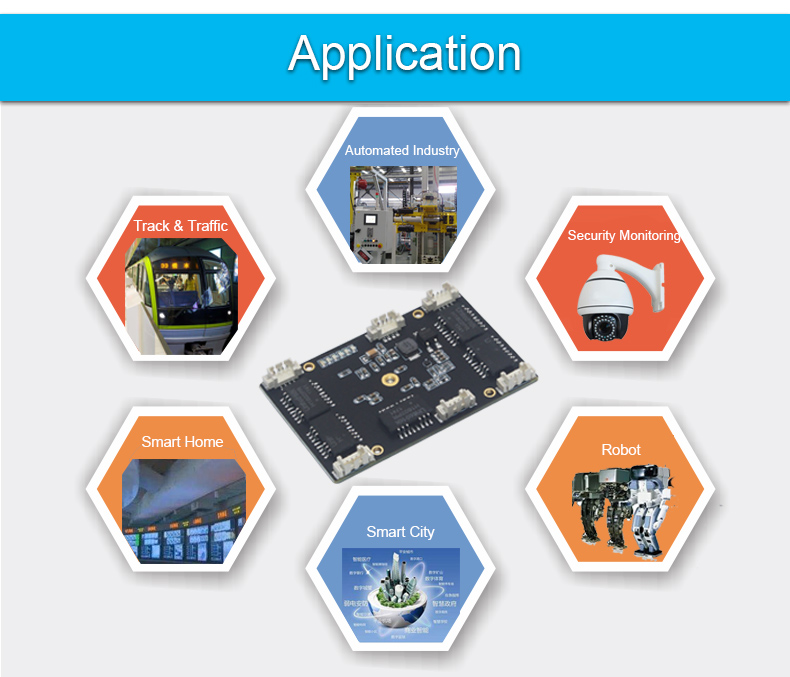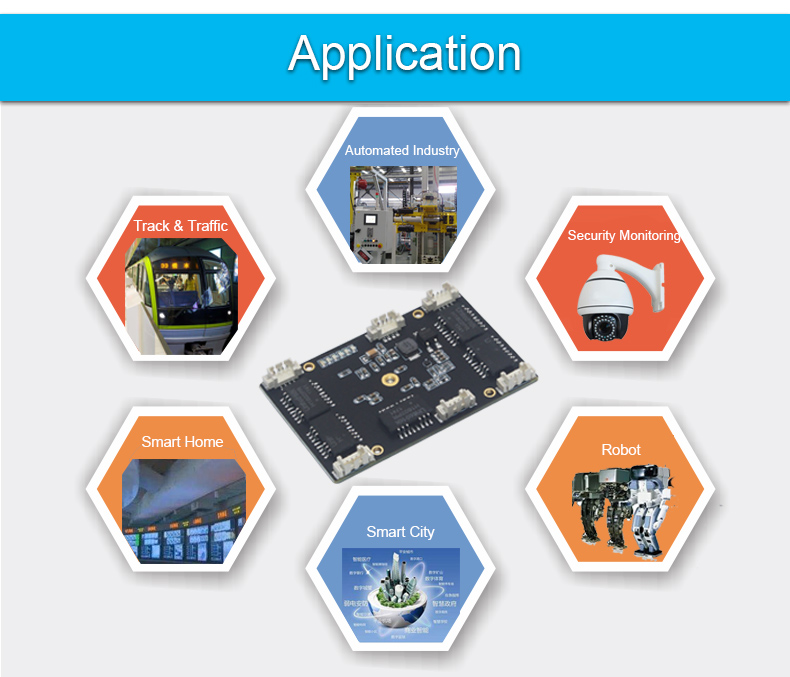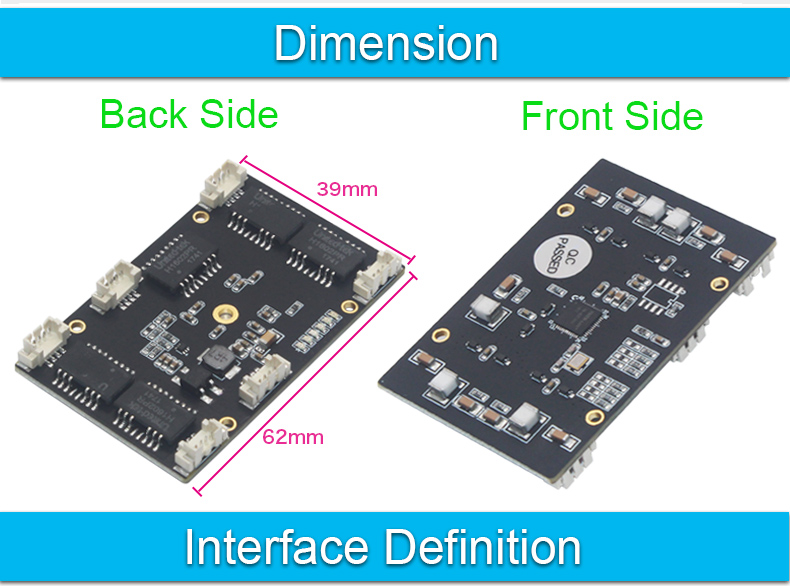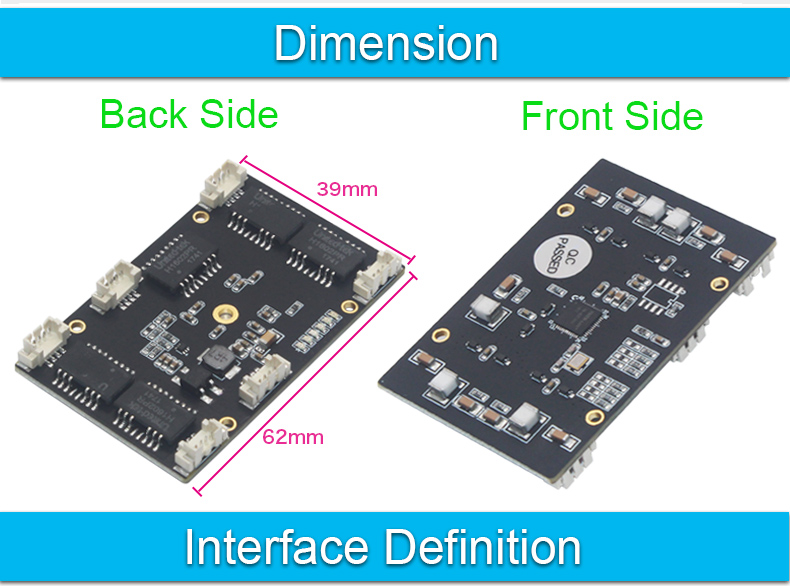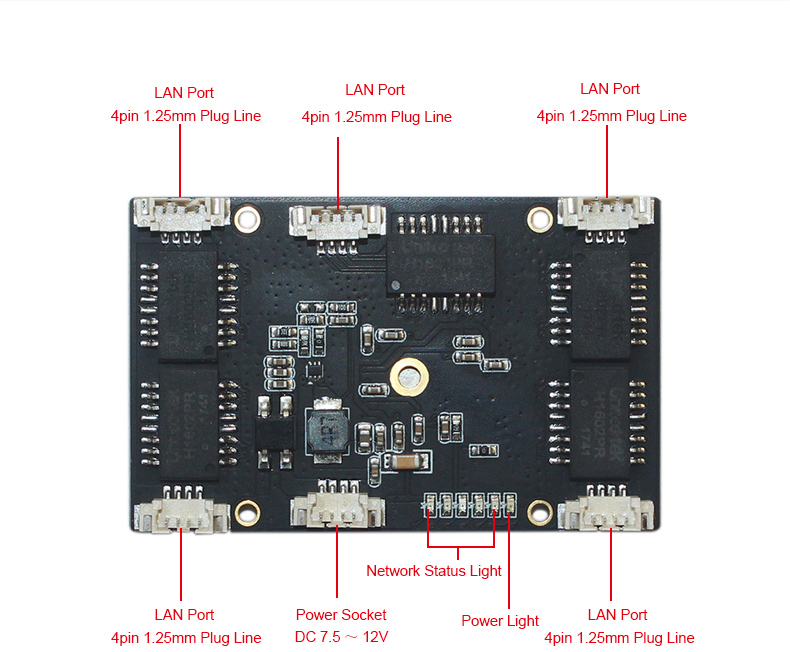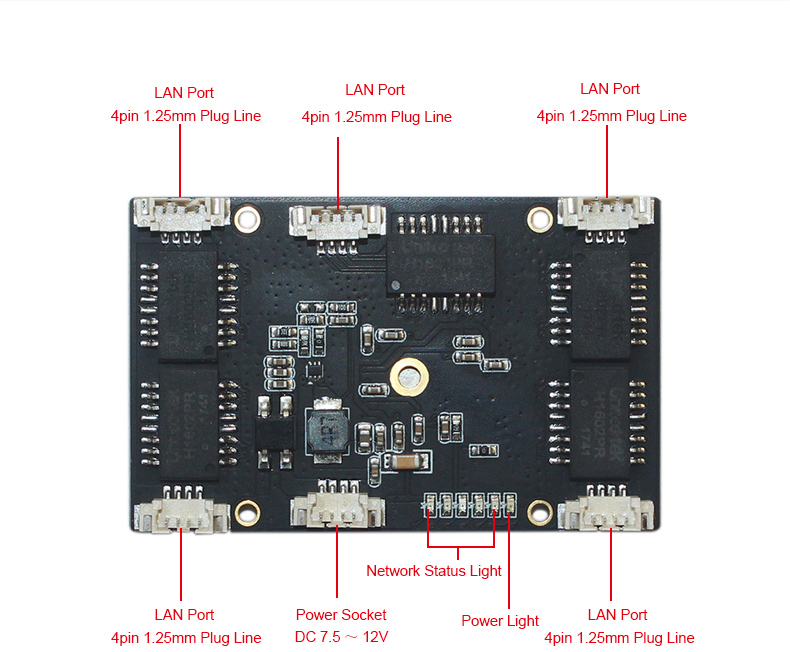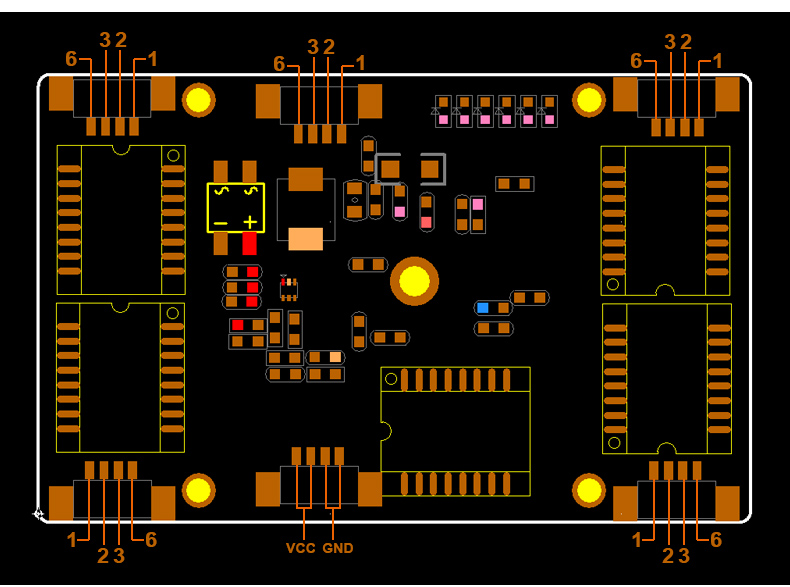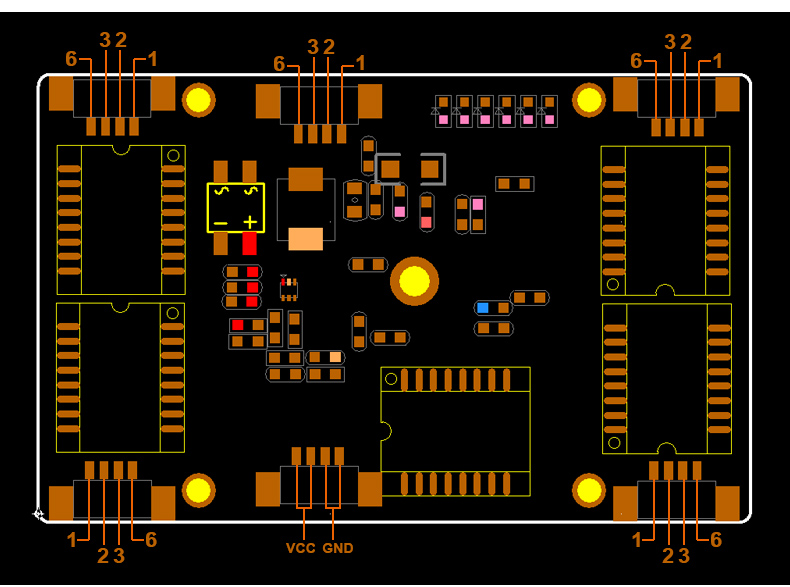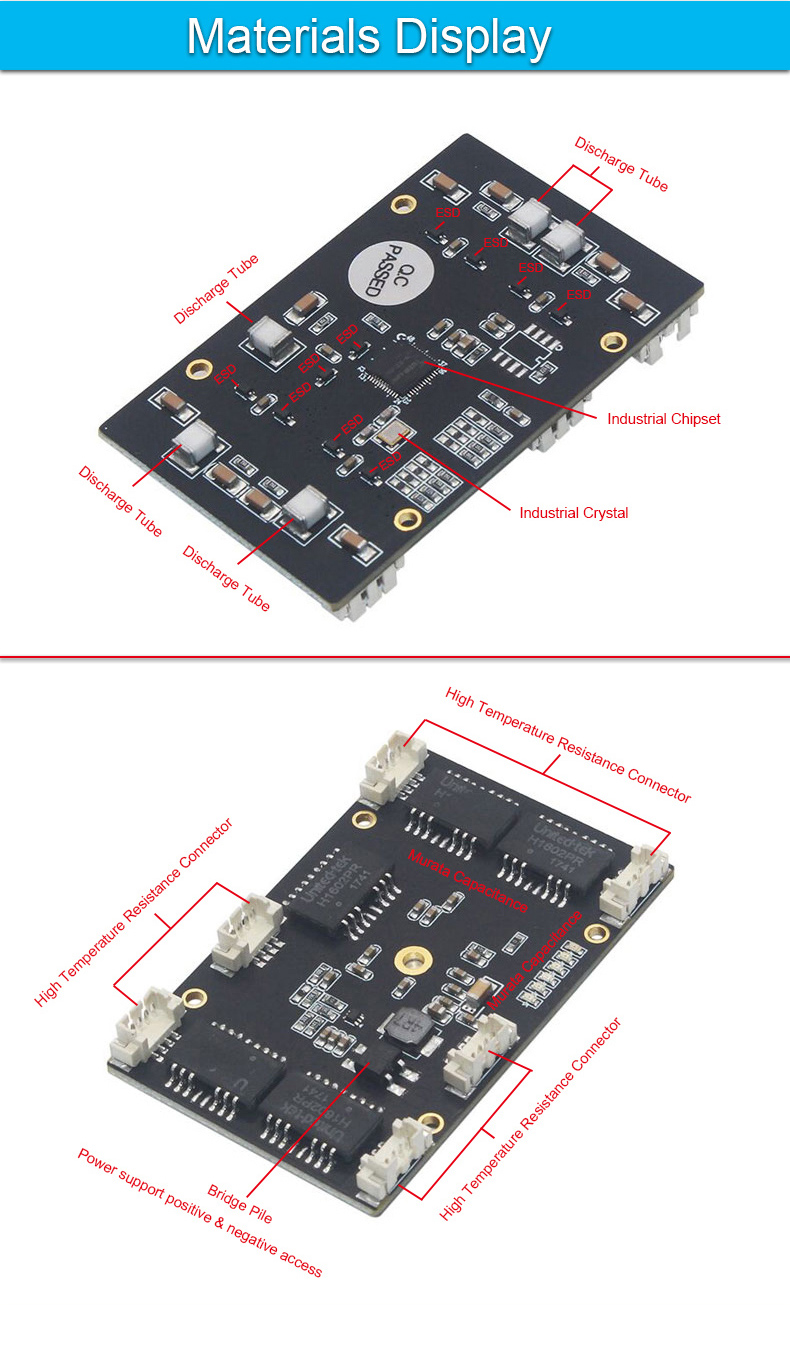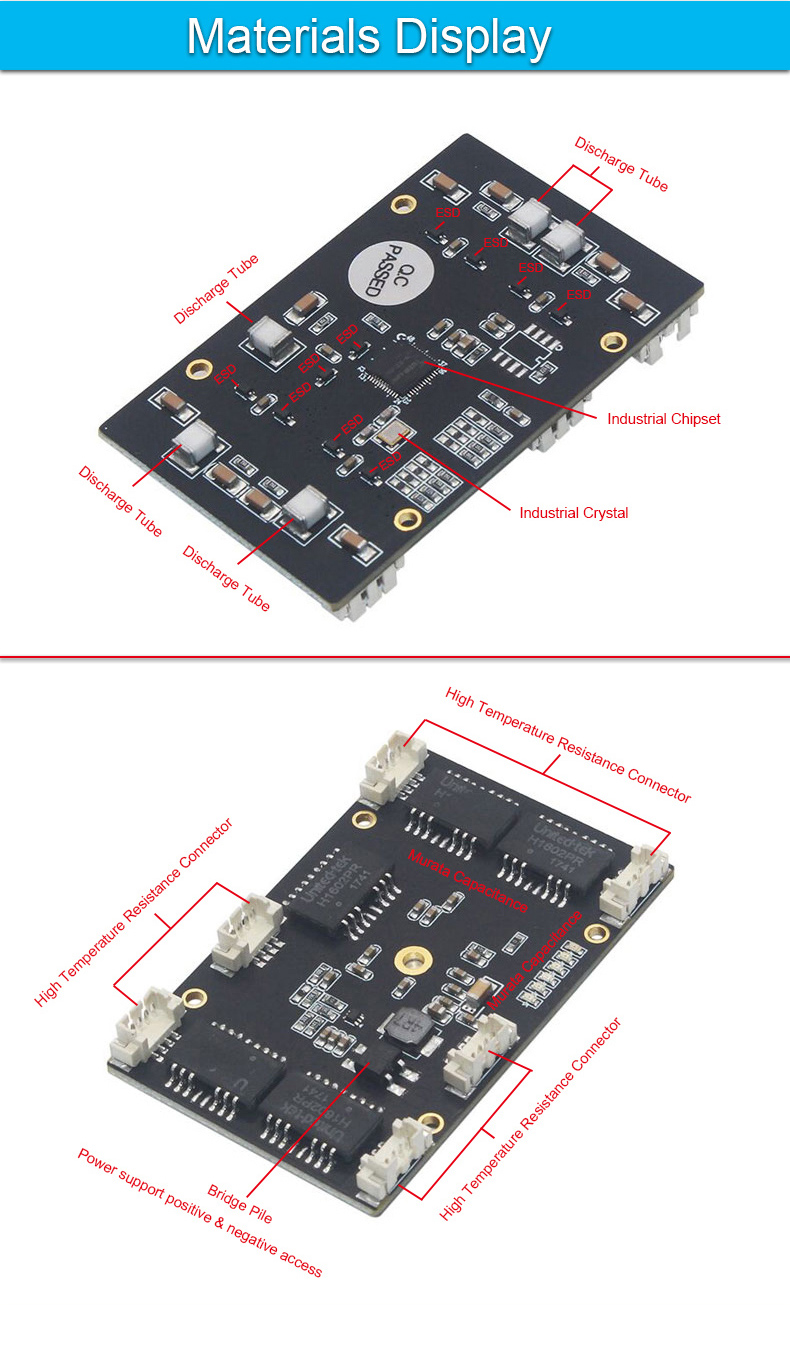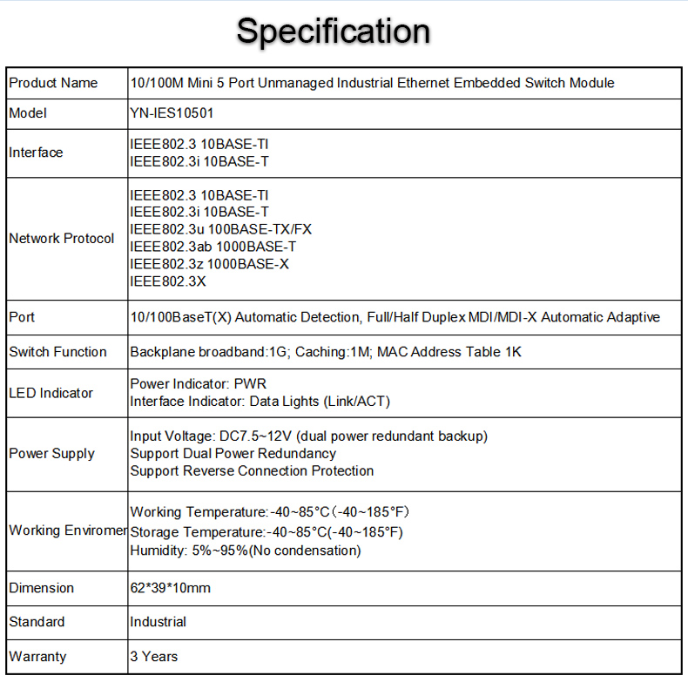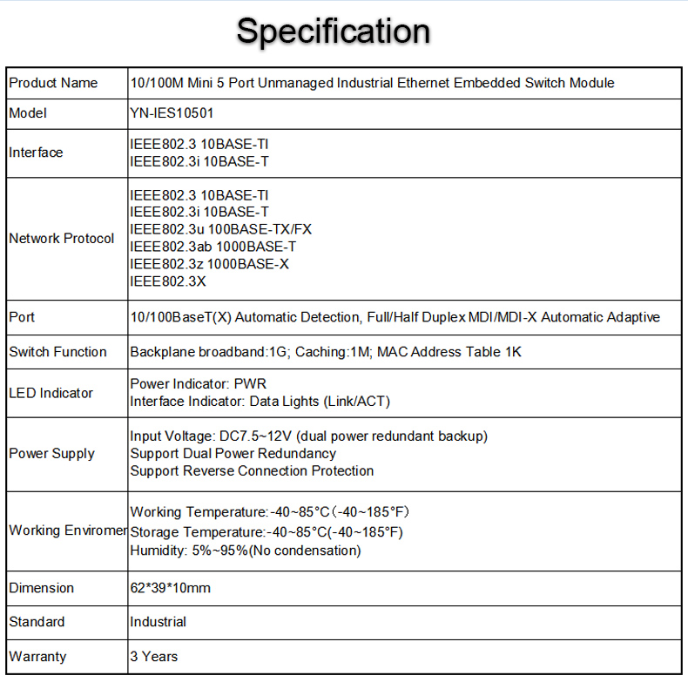 Any Customized Product, Please Feel Free To Contact Us.