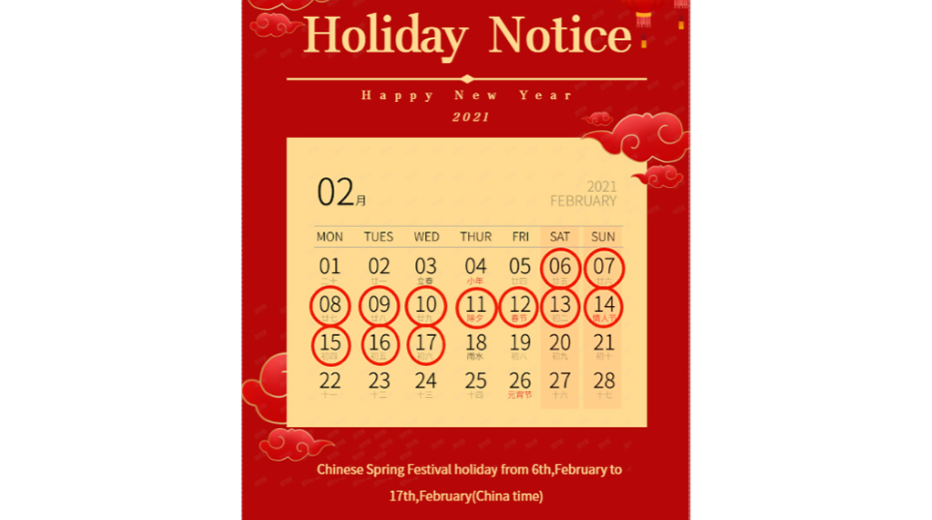 ROREC Hyaluronic Acid Whitening Men Face Cream Moisturizing Serum Anti Wrinkle Aging Oil-control Acne Treatment Face Skin Care
[Keywords] Men cream.Ultra-light texture.Nourishing and moisturizing.Oil control.Fresh and fragrant.Improving skin firmness.Gel type.No dry sense.Aloe extract. [Ingredient] Water, glycerin, cetearyl alcohol, aloe vera (ALOE VERA) extract, calendula officinalis extract, sucrose stearate, sodium acrylate/sodium acryloyldimethyltaurate copolymer, propylene glycol , bis(hydroxymethyl)imidazolidinyl urea, iodopropynyl butyl carbamate, EDTA disodium, flavor. [Product efficacy] Oil-free and lightweight lotion soothes, conditions and hydrates men's skin to provide the gentle balancing action and replenish water. [How to use] 1. Apply appropriate amount of product onto your hands or cotton pads. 2. Apply evenly onto face and after shave area. 3. Gently pat until fully absorbed. Warm tips: Recommended twice a day, in the morning and at night, or use more times for dry skin. Used in conjunction with the same series of products for better effect. [Net weight] 50g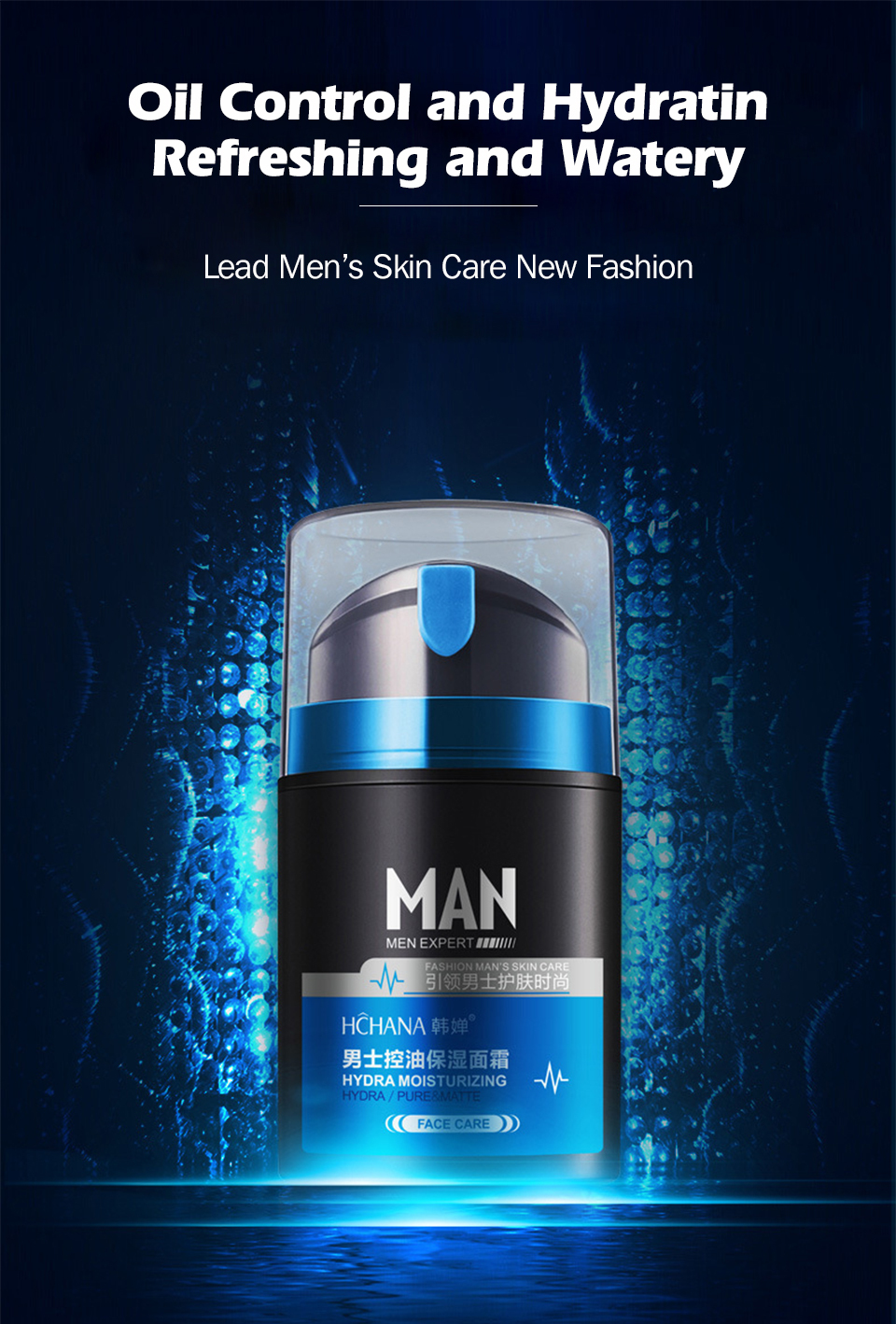 Oil Control and Hydrating,Refreshing and Watery,Lead Men's Skin Care New Fashion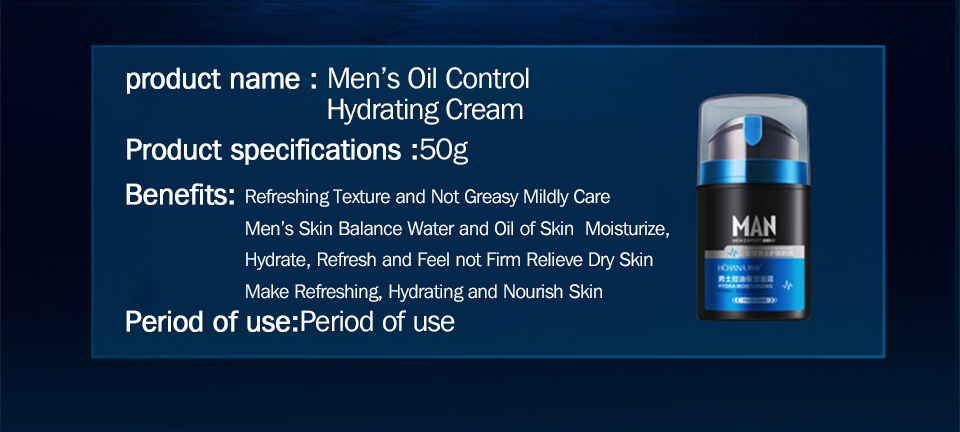 Men's Oil Control Hydrating Cream ,Refreshing Texture and Not Greasy   Mildly Care Men's Skin,Balance Water and Oil of Skin    Moisturize, Hydrate, Refresh and Feel not Firm,Relieve Dry Skin  Make Refreshing, Hydrating and Nourish Skin,See the mark on the package for the expiration date.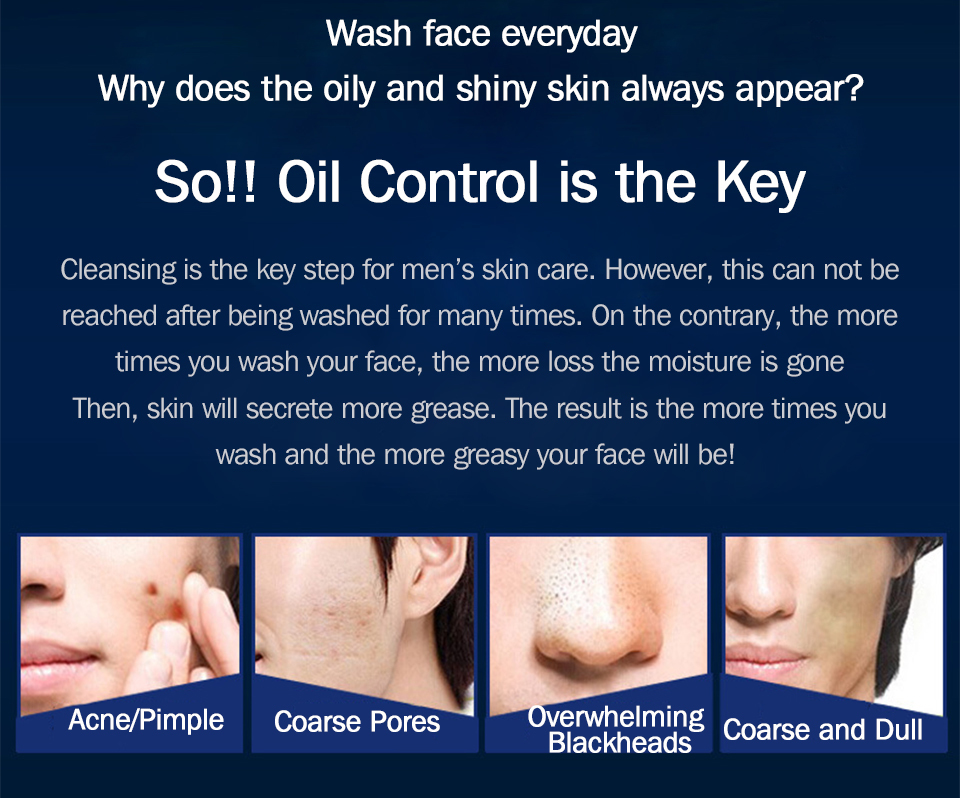 Wash face everyday    Why does the oily and shiny skin always appear? So!!Oil Control is the Key. Cleansing is the key step for men's skin care. However, this can not be reached after being washed for many times. On the contrary, the more times you wash your face, the more loss the moisture is gone. Then, skin will secrete more grease. The result is the more times you wash and the more greasy your face will be! Acne,Pimple     Coarse Pores           Overwhelming Blackheads     Coarse and Dull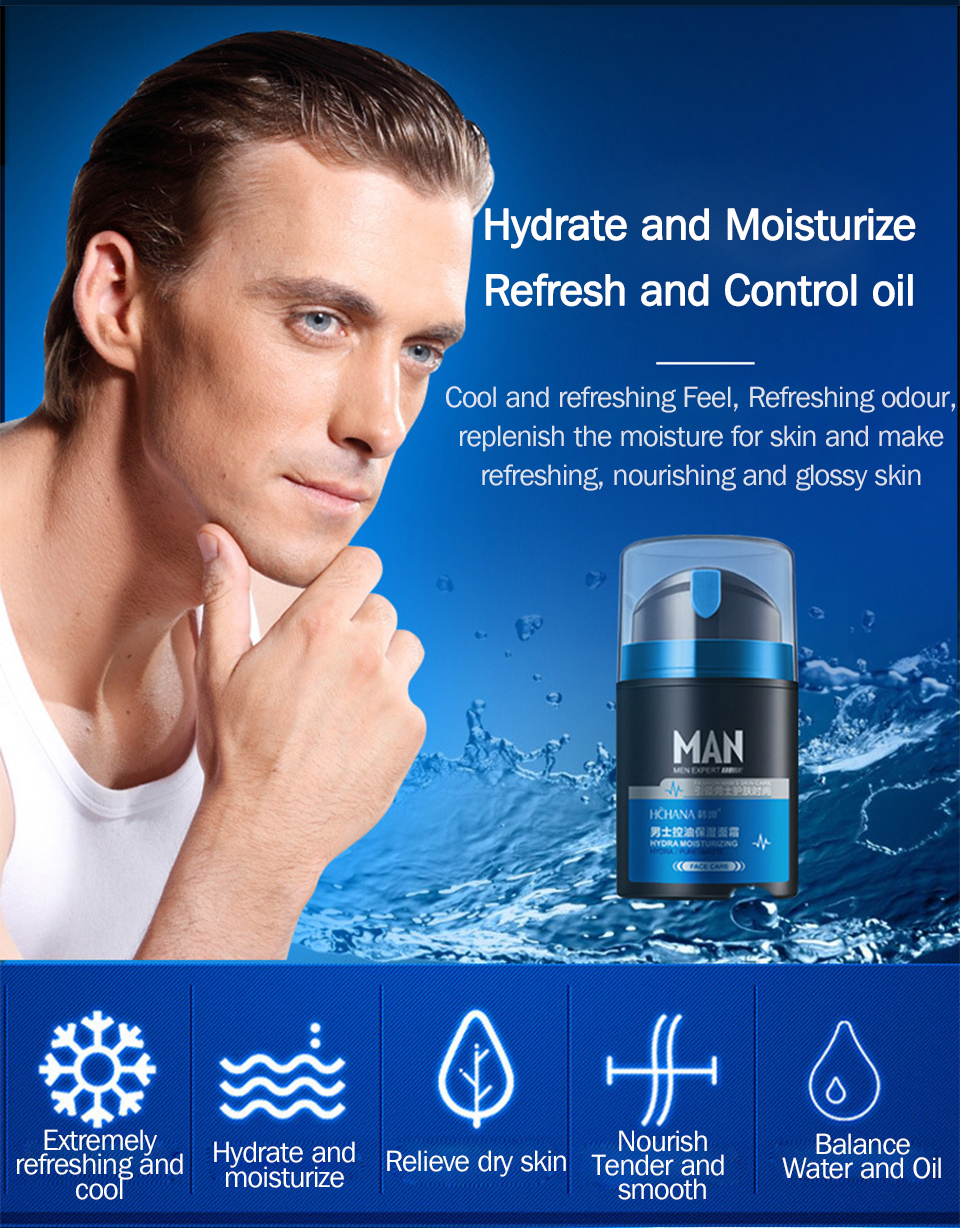 Hydrate and Moisturize,Refresh and Control oil,Cool and refreshing Feel, Refreshing odour, replenish the moisture for skin and make refreshing, nourishing and glossy skin,Extremely refreshing and cool   Hydrate and moisturize    Relieve dry skin   Nourish, Tender and smooth   Balance Water and Oil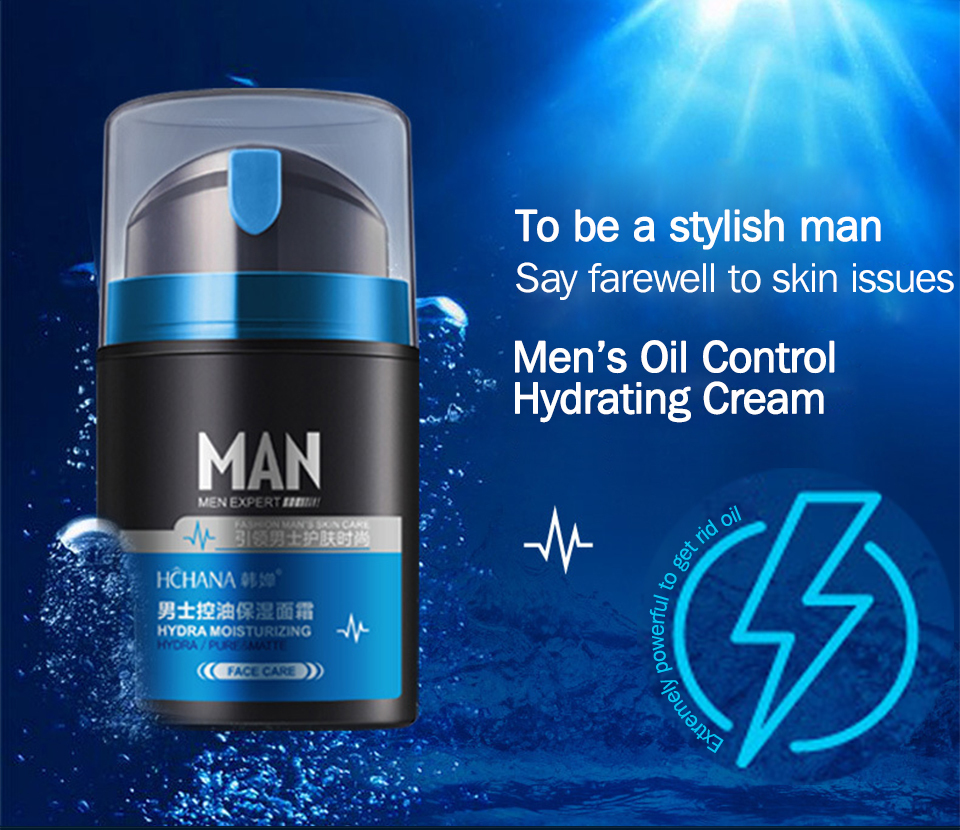 To be a stylish man,Say farewell to skin issues,Men's Oil Control Hydrating Cream,Extremely powerful to get rid oil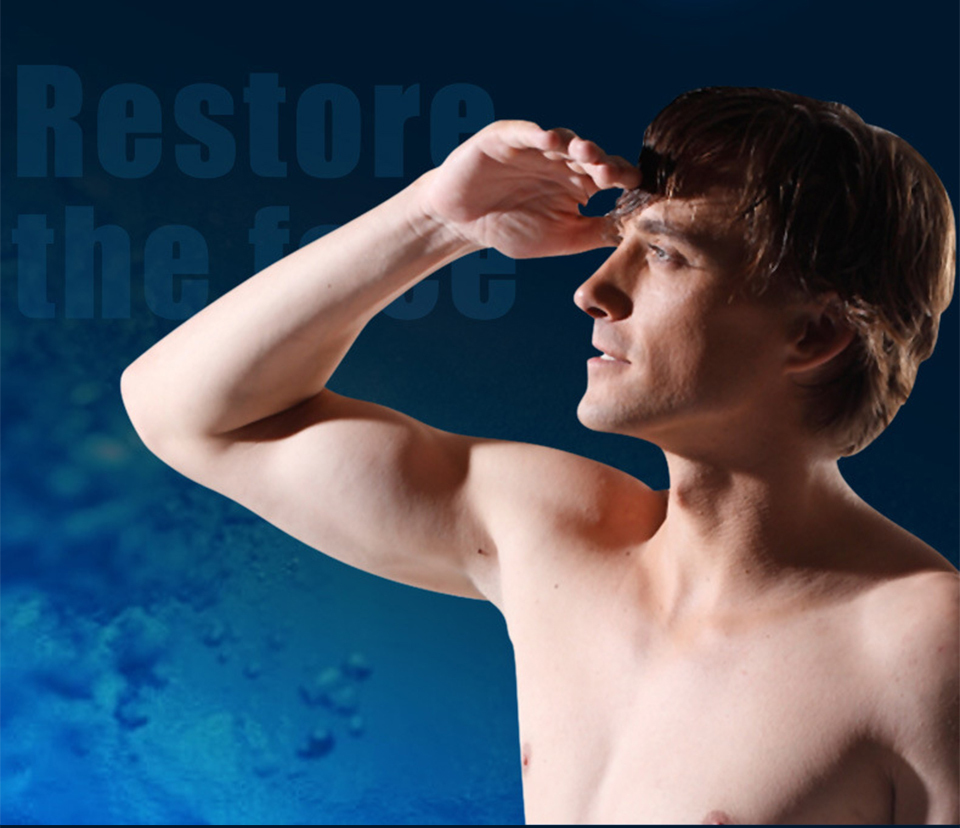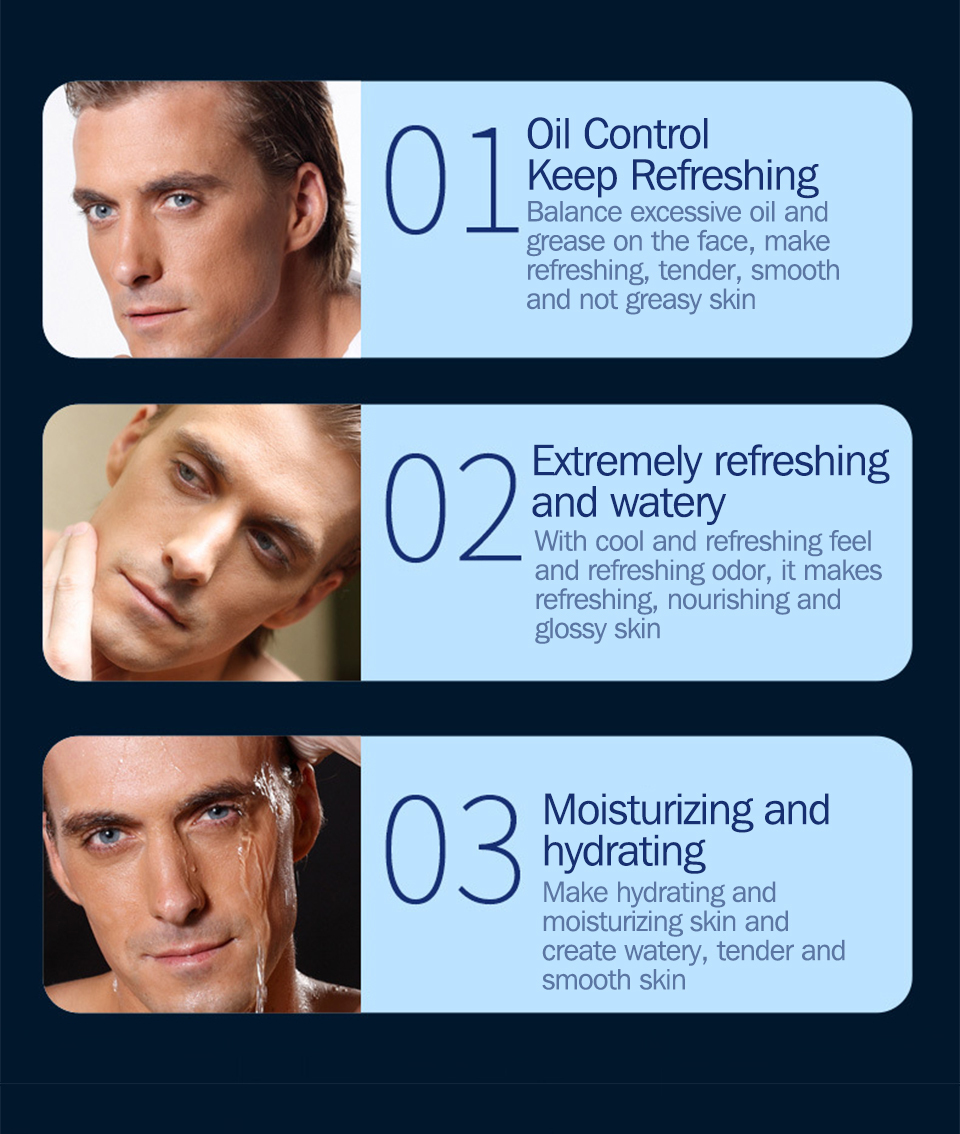 Oil Control   Keep Refreshing,Balance excessive oil and grease on the face, make refreshing, tender, smooth and not greasy skin Extremely refreshing and watery,With cool and refreshing feel and refreshing odor, it makes refreshing, nourishing and glossy skinMoisturizing and hydrating Make hydrating and moisturizing skin and create watery, tender and smooth skin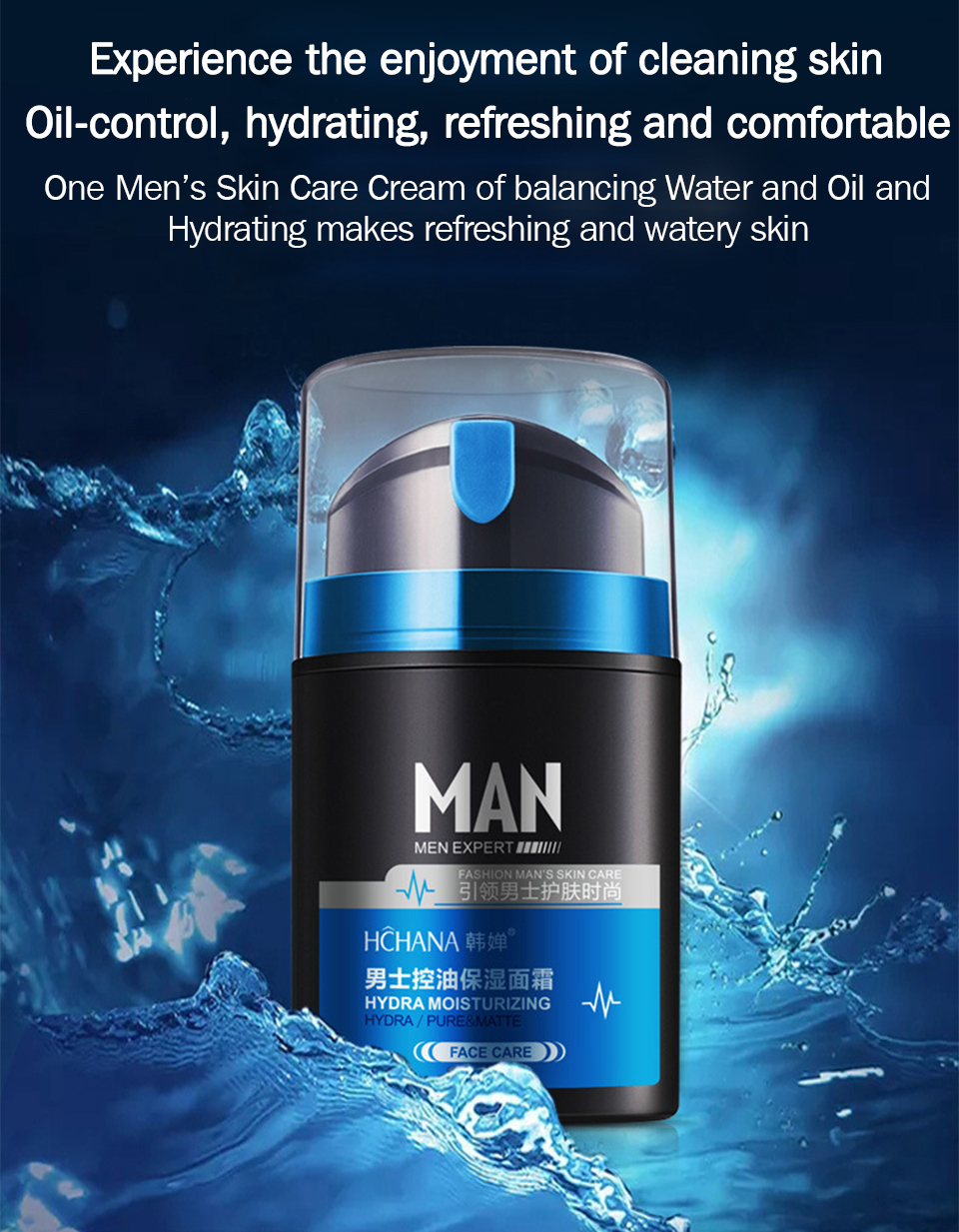 Experience the enjoyment of cleaning skin,Oil-control, hydrating, refreshing and comfortable One Men's Skin Care Cream of balancing Water and Oil and Hydrating makes refreshing and watery skin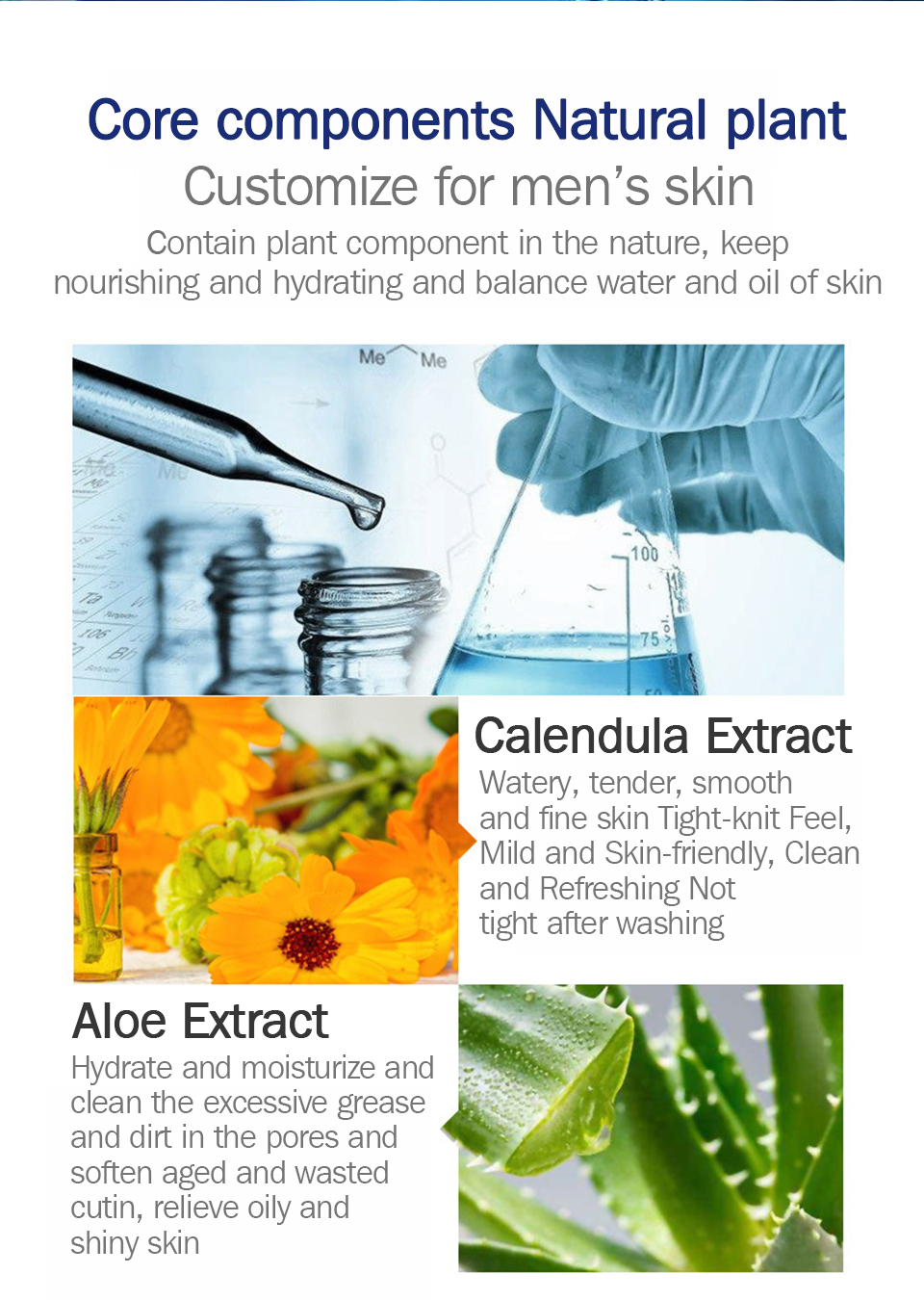 Core components  Natural plant ,Customize for men's skin,Contain plant component in the nature, keep nourishing and hydrating and balance water and oil of skin,Calendula Extract  Watery, tender, smooth and fine skin Tight-knit Feel,Mild and Skin-friendly, Clean and Refreshing ,Not tight after washing .Aloe Extract ,Hydrate and moisturize and clean the excessive grease and dirt in the pores and soften aged and wasted cutin, relieve oily and shiny skin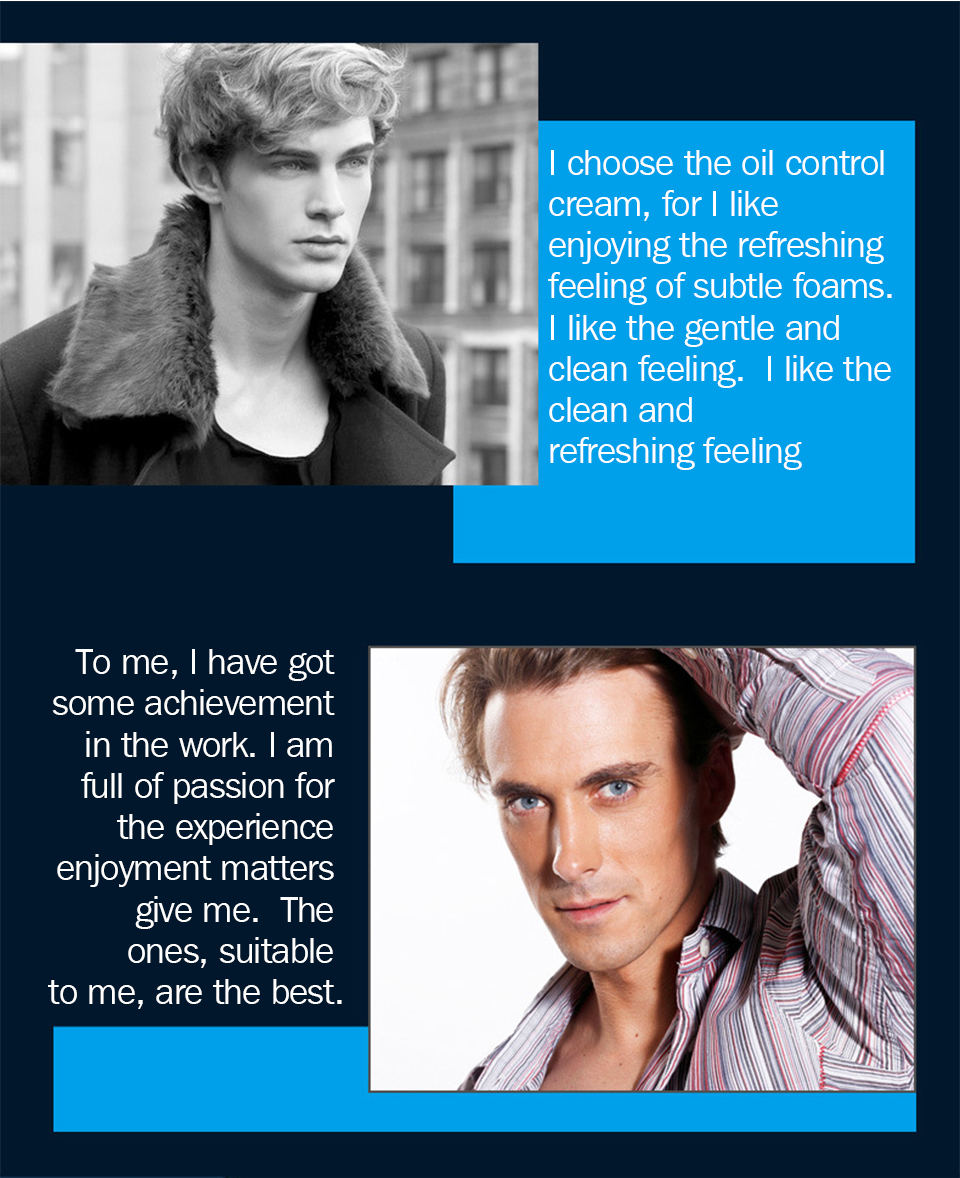 I choose the oil control cream,for I like enjoying the refreshing feeling of subtle foams.I like the gentle and clean feeling.I like the clean and refreshing feeling. To me, I have got some achievement in the work.I am full of passion for the experience enjoyment matters give me. The ones, suitable to me, are the best.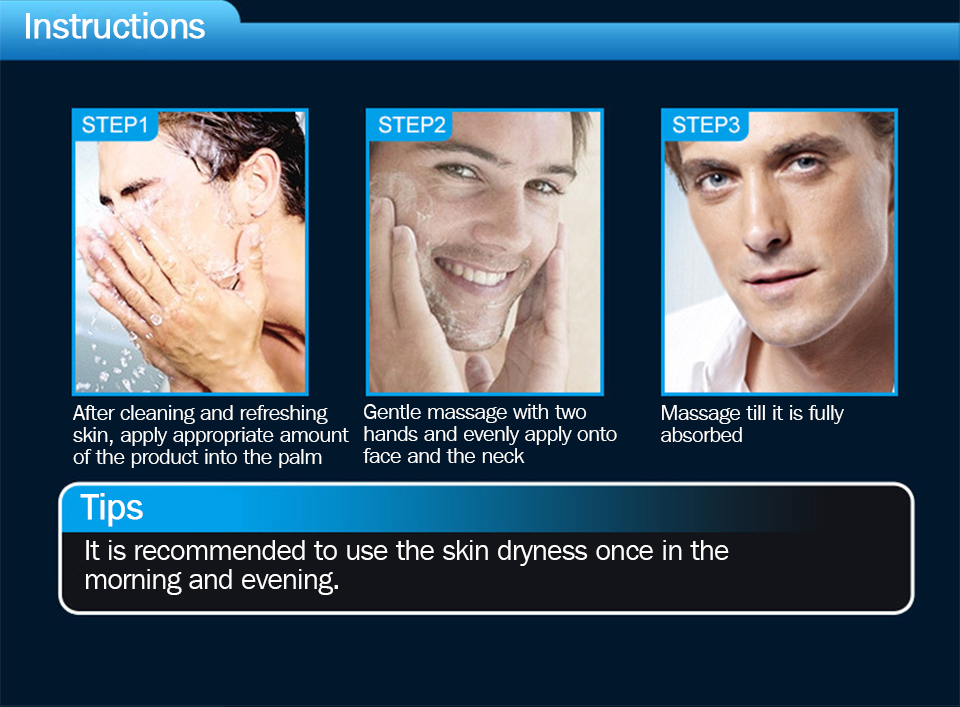 After cleaning and refreshing skin, apply appropriate amount of the product into the palm. Gentle massage with two hands and evenly apply onto face and the neck. Massage till it is fully absorbed.