According to the survey of 10,000 customers: this product should insist on using 30 days.
Here is 95% chance of hair growth, 50% of the people may obviously hair loss and grow new hair. 
Due to the product recuperate skin condition, hair loss will be obviously improved after 20 days!!!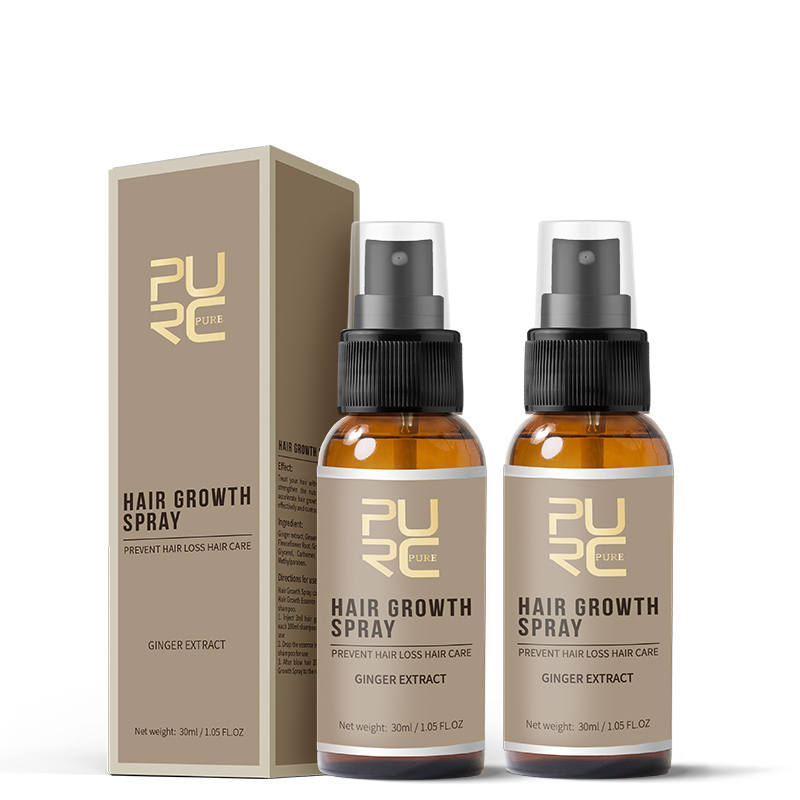 Ingredients:
Ginger extract, Ginseng extract, Fleeceflower Root, Grape seed oil, Glycerol, Carbomer, Propylene Glycol,
Methylparaben.
How to use:
1. Wash and 100% dry hair.  
2. Spray Hair Growth Spray to the root of hair evenly, twice a day (morning and evening), spray 1ml each
    time (spray 5-6 times). Increase or reduce the dosage according to the specific condition.    
3. If possible , massage for several minutues.
4. Leave it dry and for several hours before you do any thing to your hair. 
Warm Tip:
You can use Hair Growth Spray alone, but...
Follow use with Hair Growth Oil and Thickening Shampoo can better and faster grow hair!