Commodity Information:
Name: 6+1 Non-stick Silicone Container Large Jar
Material: food-grade silicone
Color: 9 colors available
Size: L100mm*W50mm*H24mm
Capital: 34ml
Design Features: Inside is polishing, no stick; outward is frosted, easy to carry.
                            seven separate compartments for holding various concentrates
                            Made to be stack-able and interlock with other alike containers
Package Including: 1 x Large Jar   
This is a must have item for all oil, shatter, wax, and other essential oils,
the only way to hold and carry.
The BEST NONSTICK container made of silicon that allows you to get 100% of any sticky 
substance out without leaving anything on the sides of the jar. the custom squeeze/twist
top makes them easy to open, AND they're bounce-able. Yes, they bounce and the top stays on!
Commodity Display: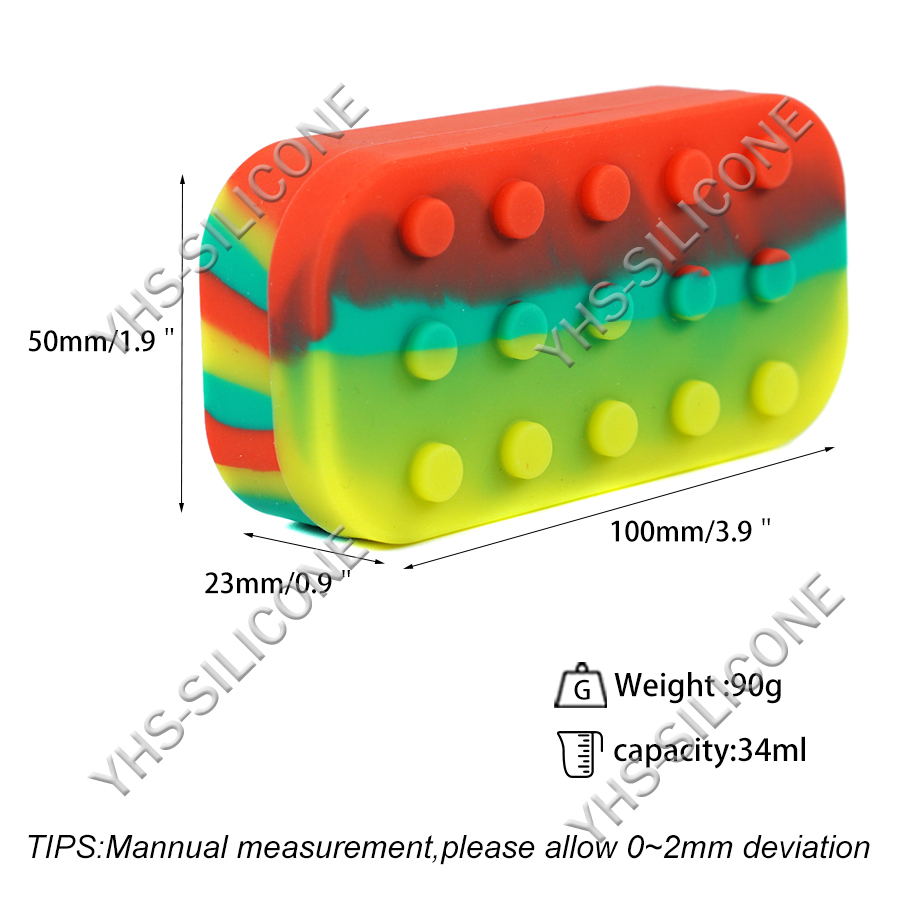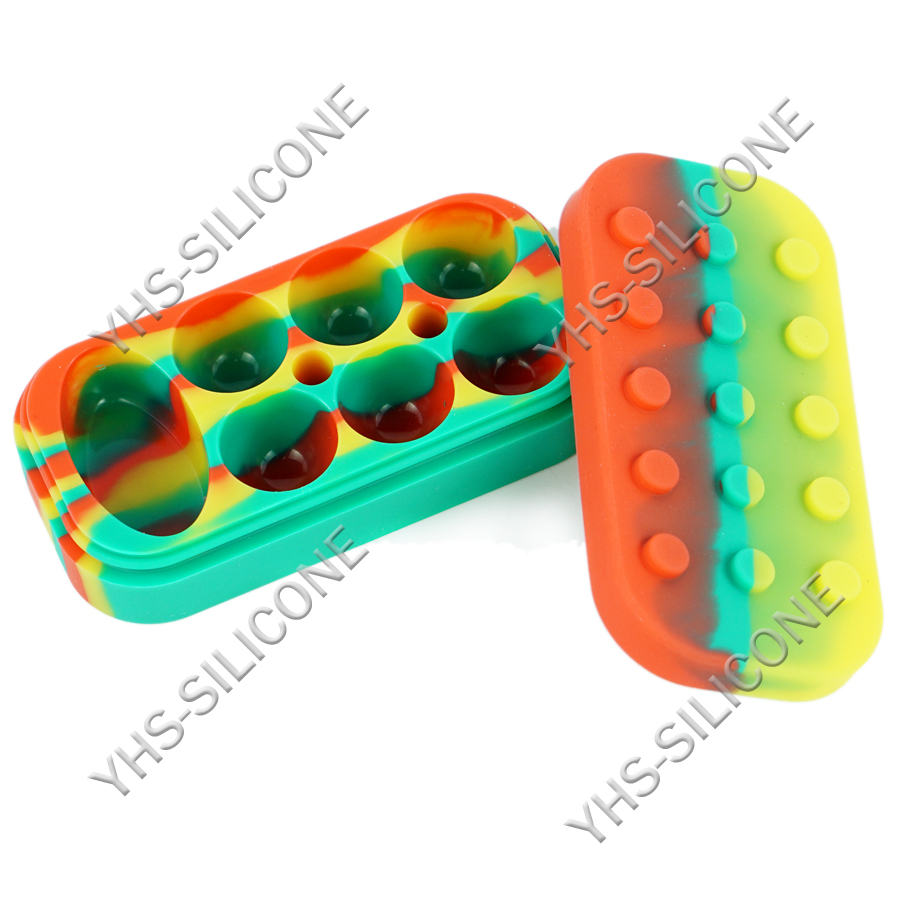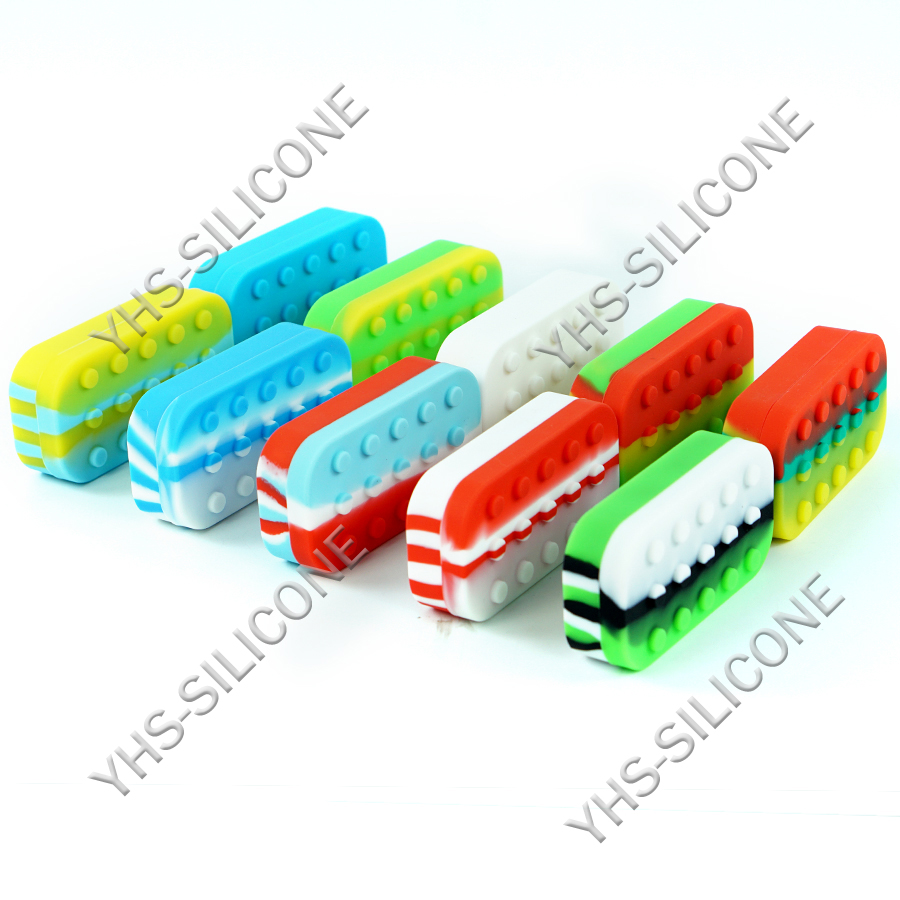 Hey,friend! We are factory store! We accept wholesale, print logo, design color and shapes! If you need, please contact with us directly!