Please make sure your address and zip code are correct when placing the order, otherwise the courier can't deliver your goods.Thank you!
Extra Gift:
1. Buy basic version-I'll give you 50 copper needles (worth US$35). Buy upgraded version-I'll give you 100 copper needles (worth US$65).
2. After buying our machine, I can give you some precious videos about how to use plasma pen for treatment for your reference. If you need these videos, please give me your email address.Thanks a lot.

We support US plug, EU plug, UK plug, AU plug, please remark which one you need when ordering, thank you! The difference between S7010, S7030, S7050 and S7070 is just the color. The difference between S7100, S7300 and S7500 is also just the color.
Why choose this plasma pen:
Really, there are many kinds of plasma pens on the market. I chose to sell this plasma pen because I have studied circuit design before, and I have investigated, disassembled and analyzed many plasma pens, including the relatively cheap one made in China and the price of thousands of dollars made in Korea. And this one I am selling now is more professional in my opinion. It will not lose to the plasma pen worth thousands of dollars in Korea in terms of shape, material or quality, and the price is much lower than it. It has the highest cost performance ratio. Most importantly, I am in love with the results after using it. It acts only as a scattering on the surface of the skin and does not cause deep damage to the skin. Look at the picture, I use it on my body. You can see that in some places, scabs just fell off, and the effect is very good, without leaving any scars. Therefore, I strongly recommend you to use this plasma pen, which I carefully selected for you.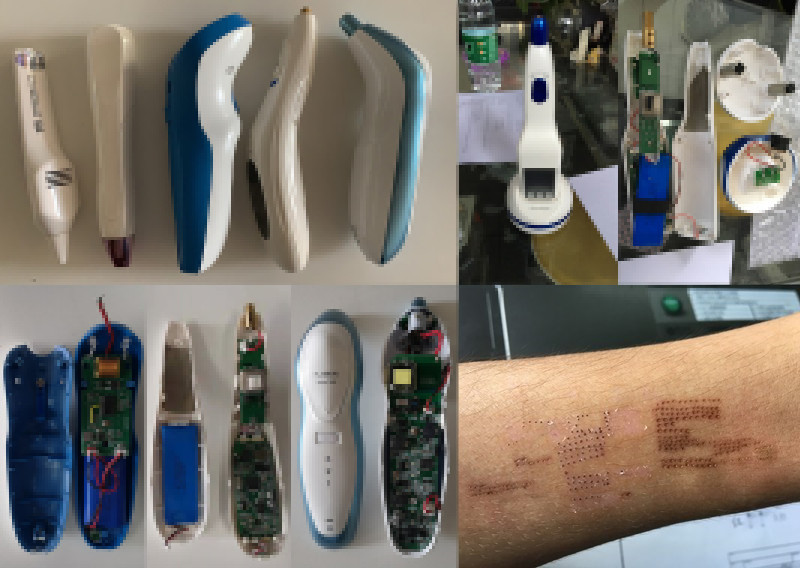 1. This plasma pen use the latest generation of plasma technology from Korea, which is not an electrical arc but a genuine plasma arc for the best application for plasma procedures. You only need to spend less than US$300 to enjoy the same grade and quality as similar products from Korea, which cost thousands of dollars. In particular, the maximum energy of this pen is larger than that of the same type of products from Korea or other areas. 2. All the core components of this plasma pen use high-quality components from well-known American brands(such as ST, TI, etc.), instead of using low-end components from China like other products. 3. This pen undergos rigorous testing during the production process, including continuous aging for 8 hours with large load. And before we send it to you, we will test the machine again and confirm that the machine has no problem, so as to ensure that the product received by you is perfect. 4. This pen is also very good in workmanship and shape. It's obviously of high grade when you hold it in your hand. 5. Guarantee period: 24 months.
Version:
> Basic -- Can not work when charging. > Upgraded -- Can work when charging. (This is the only difference between the Basic version and the Upgraded version.)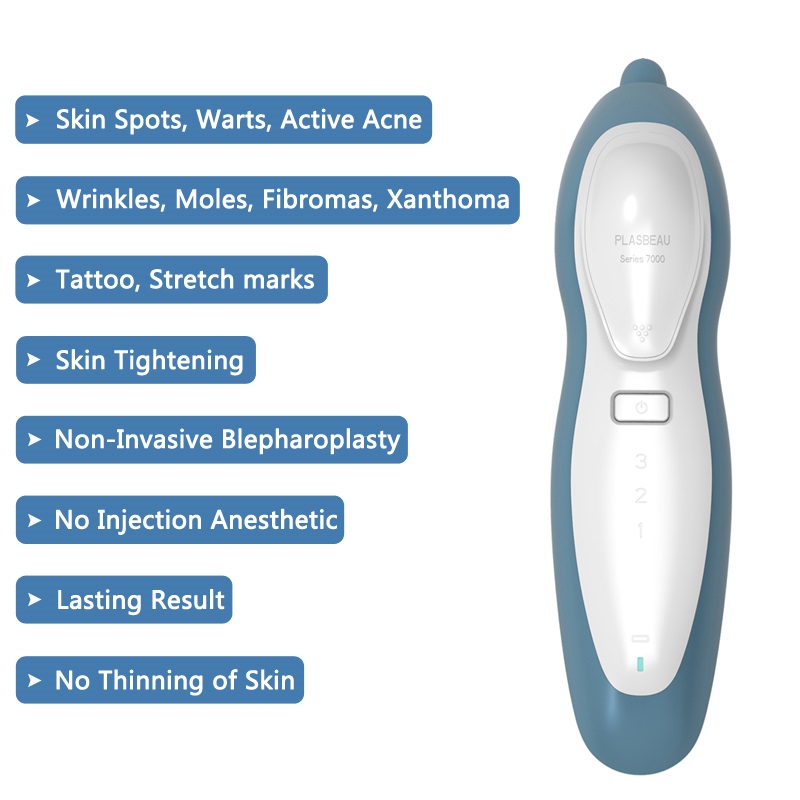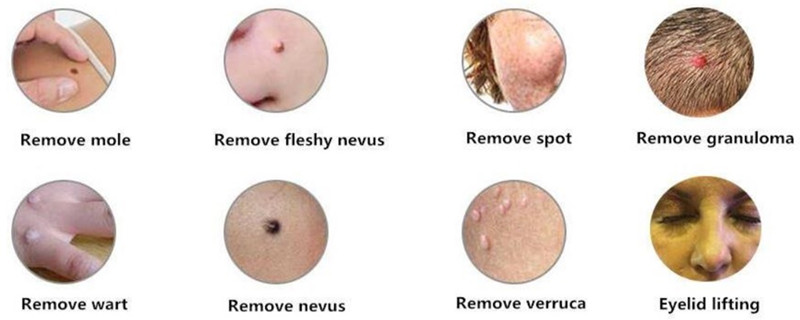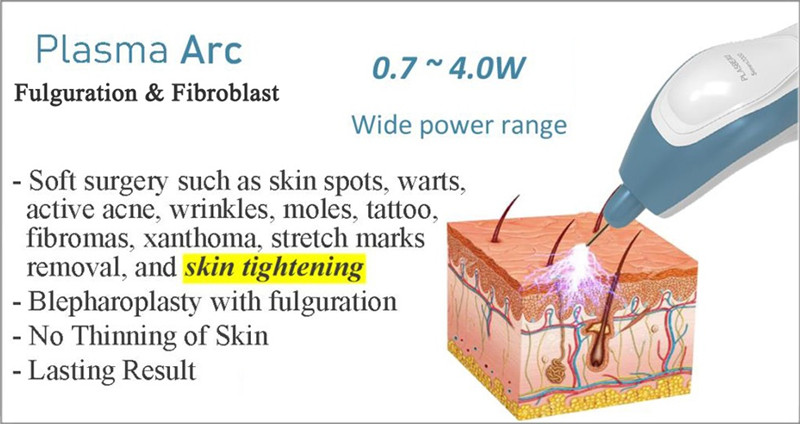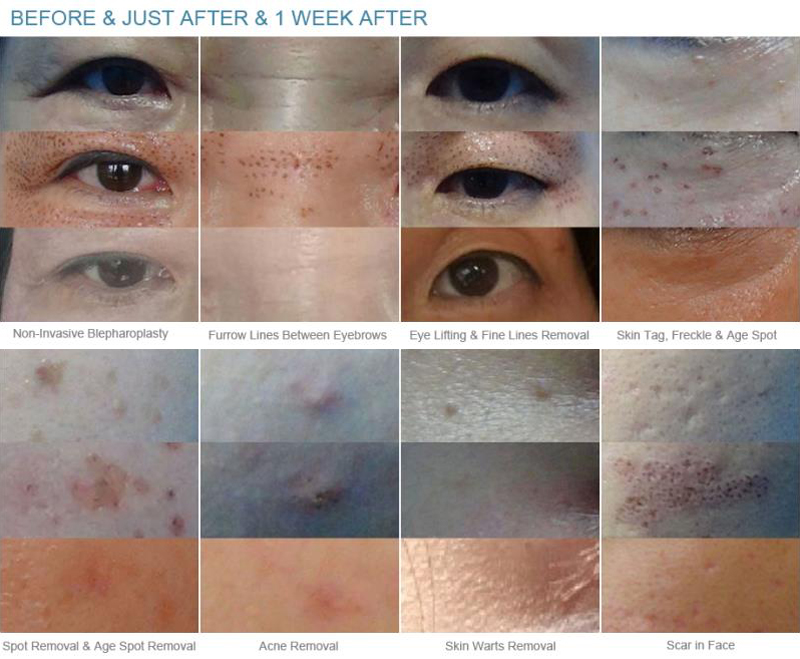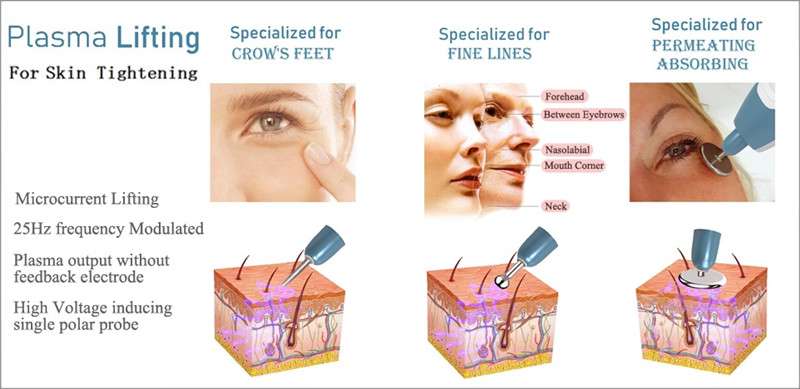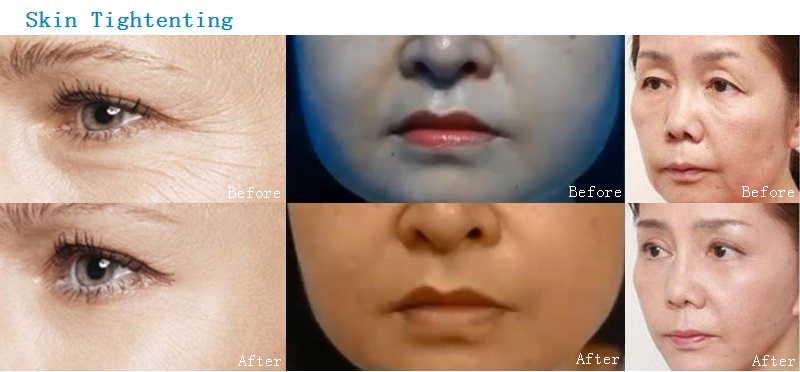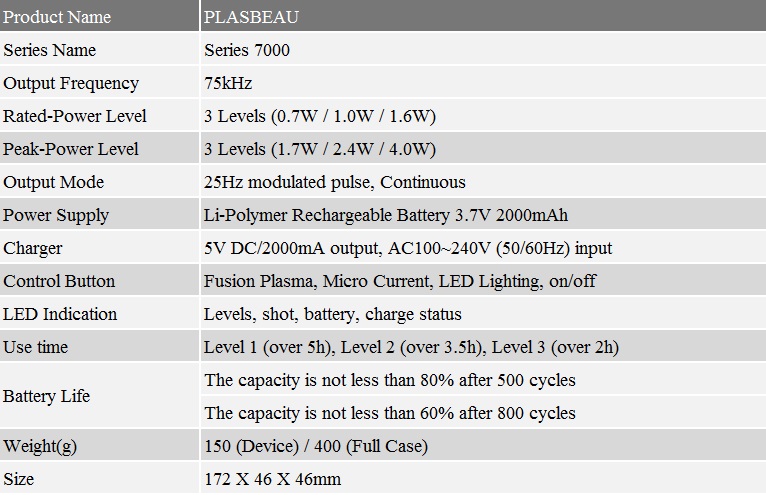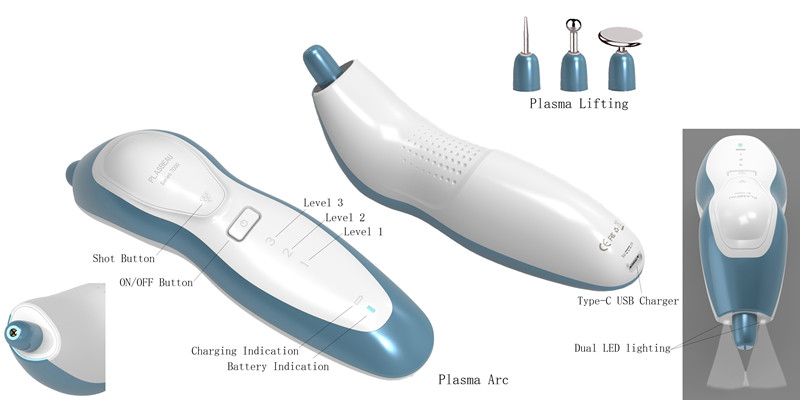 Module Description:
Module Description: > Boot On: In shutdown state, long press the ON/OFF Button (more than 2 seconds). > Shutdown: In boot on and non-shot state, long press the ON/OFF Button (more than 2 seconds). > Level Change: In boot on and non-shot state, short press the ON/OFF Button. > Plasma Output: In boot on state, short press the Shot Button, it will automatically work for 25 seconds and then stop (or short press Shot Button again and it will stop immediately). > Lighting: In boot on and non-shot state, press the ON/OFF Button and hold, then within 1 second short press the Shot Button, you can turn on/off lighting. > Charging Indicator: Plug in the USB Type-C charging cable it will light up(The light will go out when fully charged). > Battery Indicator: Indicates the remaining battery capacity. Green indicates high battery capacity, yellow indicates power is sufficient, and red indicates low battery capacity.
Operation Steps:
Step 1 : Long press the ON/OFF button for at less 2 seconds to complete the boot. Step 2 : Short press the ON/OFF button to change the shooting level. Step 3 : Short press the shot button to shot.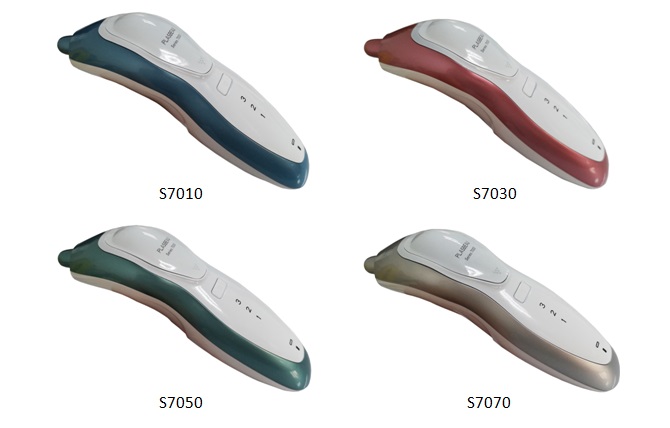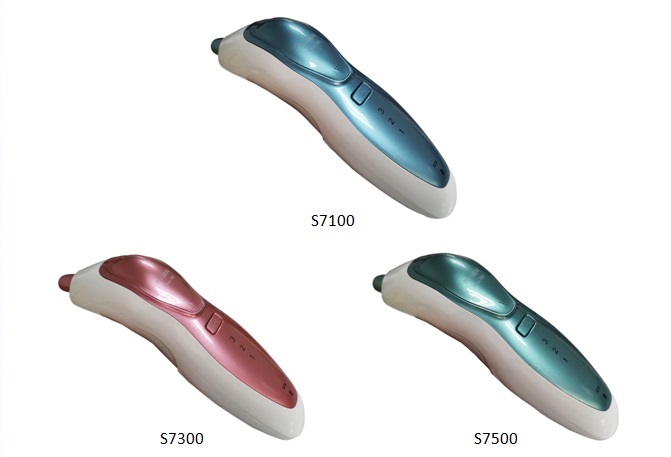 Attention:
> For the first time, it is recommended to test it with fresh pig skin or orange, and then use it when you are fully proficient in its performance and operating procedures. > For those who are sensitive to pain, use alcohol cotton to remove oil from the skin before use, or it is best to use this equipment after local anesthesia by ANESTHETIC CREAM(You can cover a plastic wrap to prevent the anesthetic from drying quickly). > Gently sweep back and forth outside the spot when removing the spot. Carbonization should not stay too long in one place, so you can sweep it to avoid burning the dermis. Dark spots near the eyes are recommended to be carbonized several times to ensure safety. > Swelling for the first days and then some itching is normal. > Do not touch the water until the scabs fall off. > You MUST let the scabs fall off by themselves. > Please keep it safe when not in use, and avoid contact with children or people who do not understand the equipment to avoid danger. > Do not drop, squeeze the device or wash the device with water. > When the equipment fails, please do not open it and try to repair it, so as to avoid danger, please contact us for repair.
Standard Packing List(not including extra gift):
Plasma Pen * 1, Long Acupuncture Needle * 5, Short Acupuncture Needle * 5, Copper Needle * 10(* 20 if upgraded version), Lifting Head * 3, Charger * 1, Charging Line * 1, Gloves * 1, Manual * 1