110V/220V Oil Extractor Cold Press High Power 1500W Soybean Oil Press Machine For Screw Press Oil Extraction Machine For Sell
Product Features
* Multifunctional home/commercial oil press machine for Peanuts, Coconut, Sesame, Soybean, Macadamia nuts, Walnuts, Sunflower seeds, Vegetable seeds, Flaxseeds and so on…
* The motor is industry motor that it can  continue working for more than 5hrs. We suggest it works for 5 hours and take a rest for about 1 hour.That will be good for lifespan of the machine
* Oil extracting rate is up to 50%, which depends on the oil seeds
* Easy to operate, clean and move .
Product Description
* Model Number: HT-CZR309
* Capacity: 3- 6kg/hr or 6-12lb/hr or 106-179oz/hr (According to the materials)
* Voltage: AC220V/AC110V, 50/60Hz
* Power: 500W
* Body material: 304# Food grade stainless steel+ 316# screw
* Gross weight: 18KG
* Net weight: 15Kg
* Oil extraction rate: According to oil content of the materials
* Noise: <50Db
* Machine dimension: 480*180*290mm
* Packing size:  560*280*350mm
* Warranty: 12-month
Package including
Machine*1
Elbow*1
Hopper*1
Spanner*1
Power line*1
Hard brush*1
Manual (English)*1
Double layer stainless steel slag filter*1
Stainless steel oil cup (diameter 16cm, height 10cm)*1
Stainless steel oil cup (diameter 14cm, height 9cm)*1
Plug Typle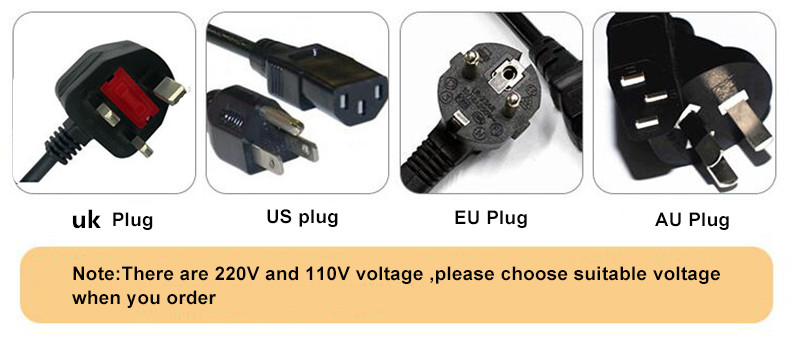 Picture Item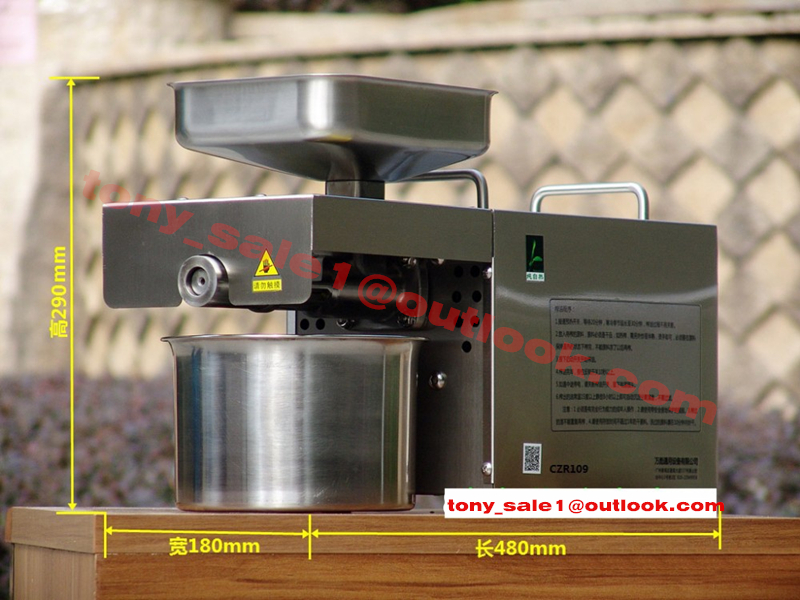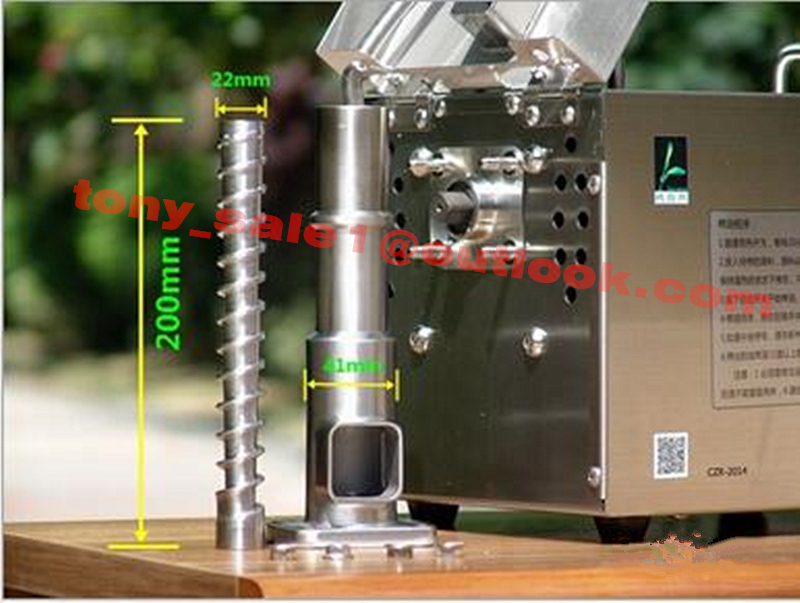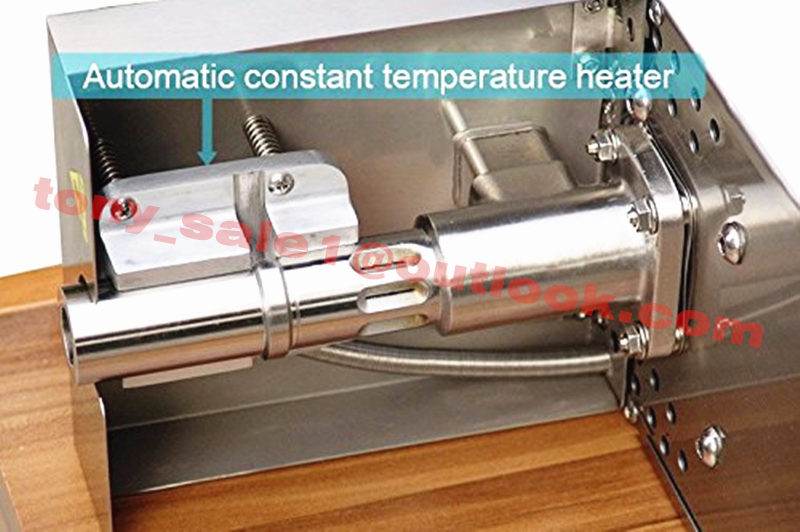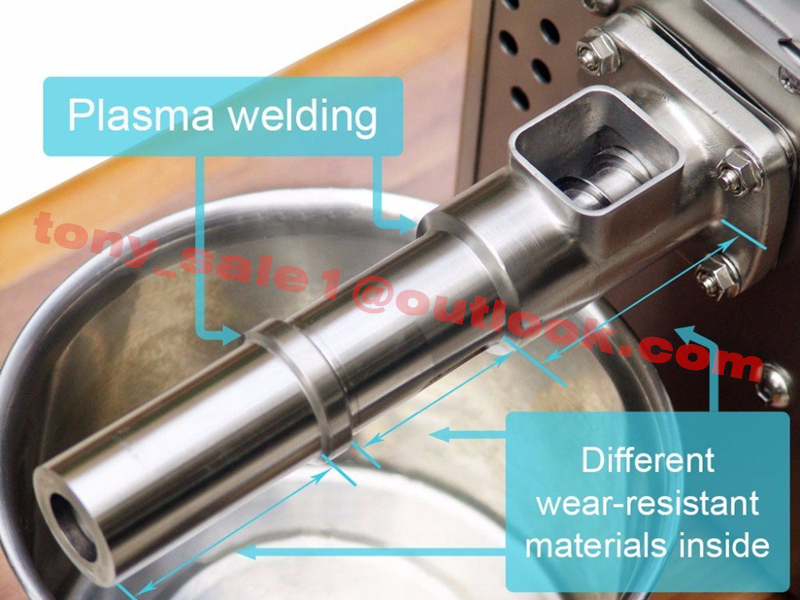 The entrance of the screw antrum is big enough to press many materials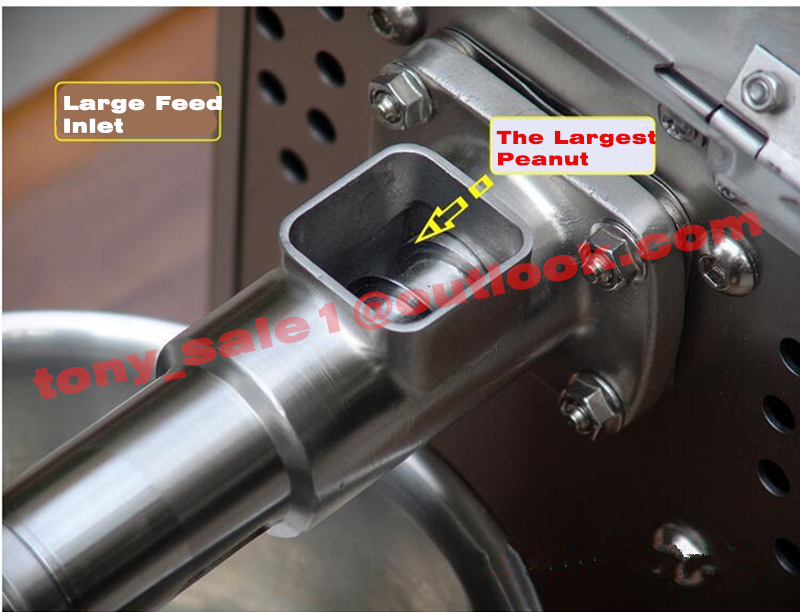 The screw antrum have 3 parts
Different part has the different wear-resistant materials inside, it can works for very hard materials.
Differant part has the different shape inside for high oil extraction rate. 
The different parts are welded together by plasma welding, it can works more than 10 years.
With this patented screw antrum, we can get 400g oil from 1000g peanut.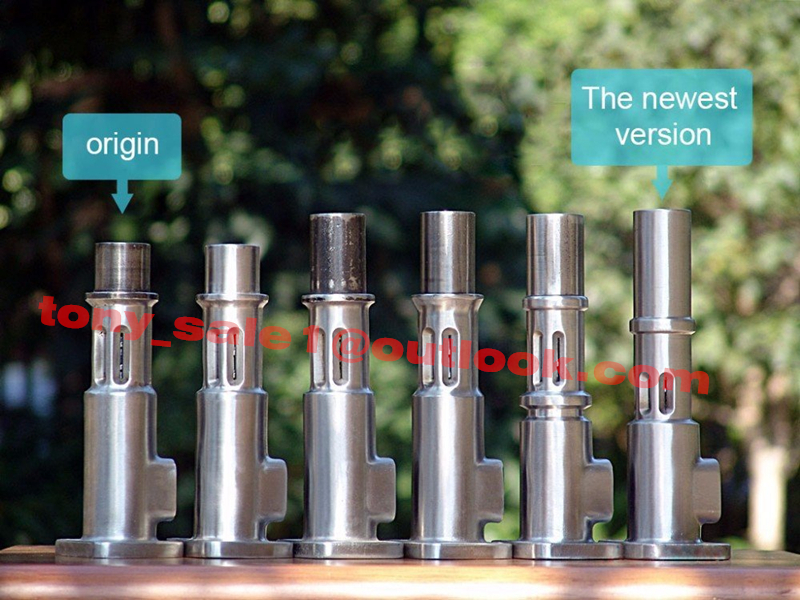 The excellent large motor is the second ensure for expressing the material with very hard shell, such as hemp seed, safflower seed, castor, kiwi fruit seed.  It is more easy for pressing the soybean.
This is one real 1500W industrial AC motor. It is sealed by aluminium alloy completely. The net weight of the motor is 8kg.  This is one reason for the higher price of this mini oil press machine(oil press, small seeds oil extraction machine).