BREYLEE Vitamin E Oil Face Essencial Oil Rapid Firming Lifting Whitening Tightening Anti Wrinkle Anti-Aging Facial Skin Care
*NET WT: 0.53 fl oz / 15ml
*Item Type: Vitamin E Serum Anti Wrinkle Anti-Aging Face Essence
*Features: Fast Firming Lifting Whitening  Smoothing Face Create V-shape Face
*Effects:

Effectively strengthens and lifts the face, eyes, neck, cheeks and chin;
               Most importantly, creates a V-shaped face and firm skin
*Fuctions: 
Absorbs easily, 
Speed up metabolism, Alleviate fat;
                   Firm droopy skin, Lift and tighten wrinkles, Shape the outline of face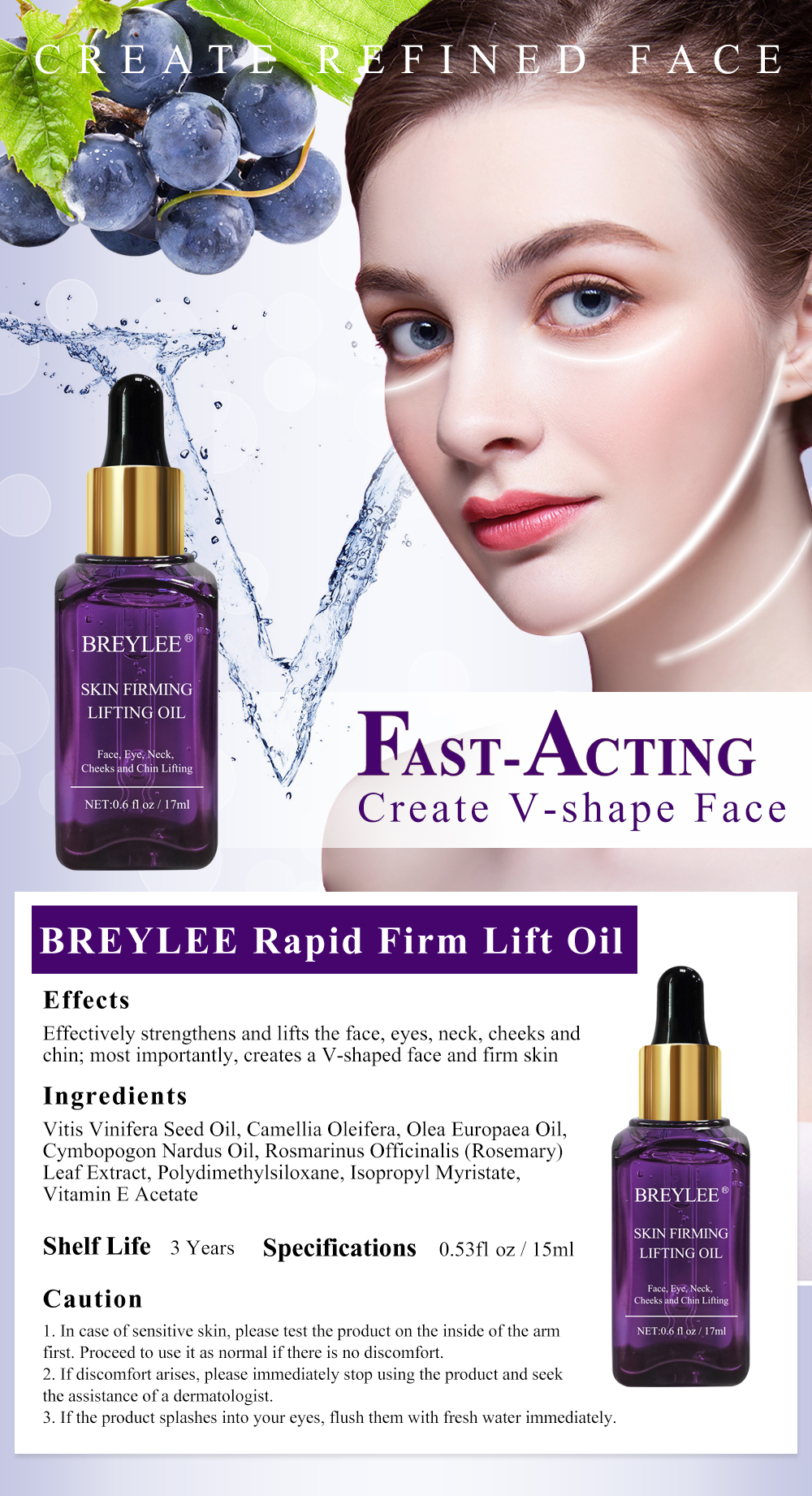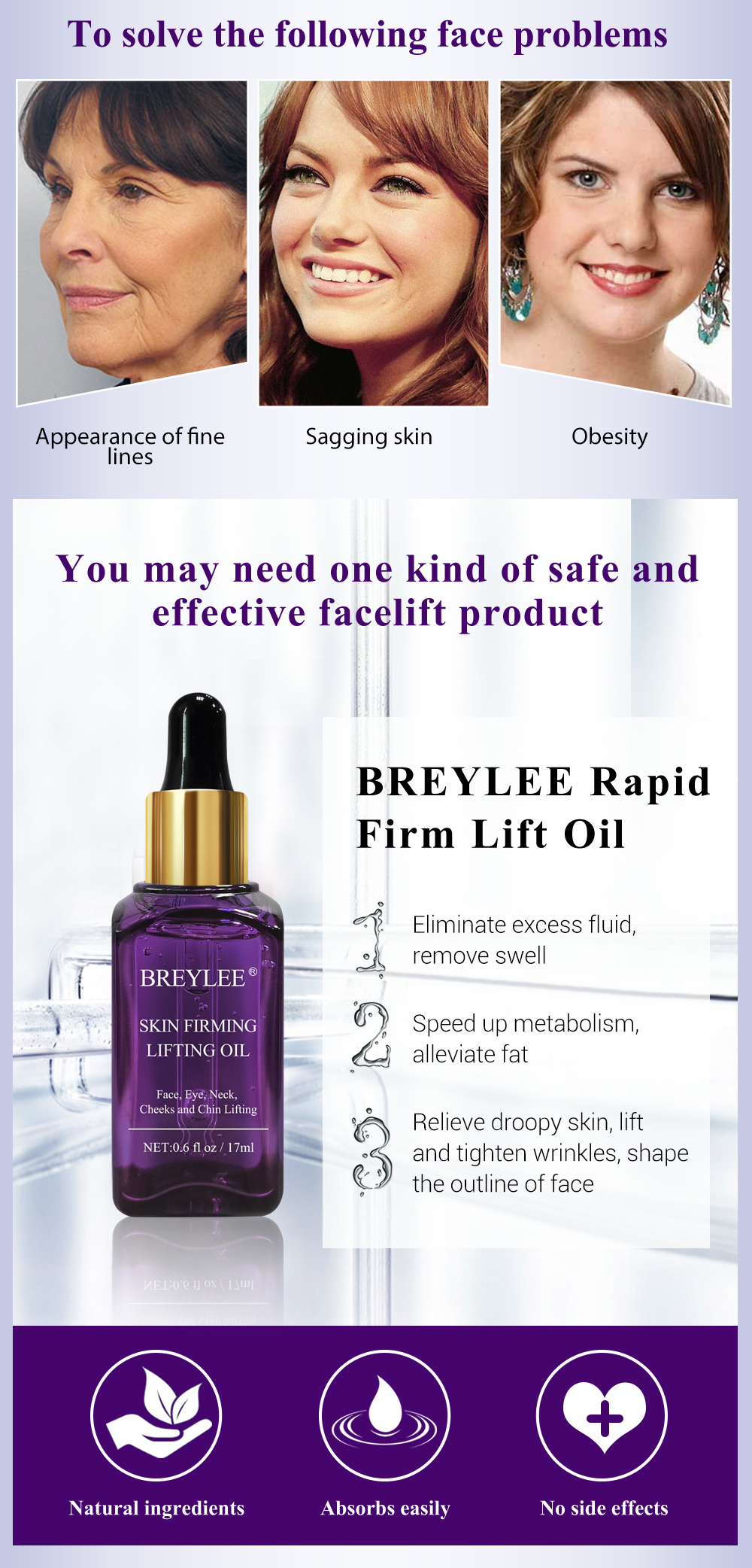 To solve the following face problems:
You may need one kind of safe and effective facelift product.
Eliminate excess fluid, remove swell
Speed up metabolism, alleviate fat
Relieve droopy skin, lift and tighten wrinkles, shape the outline of face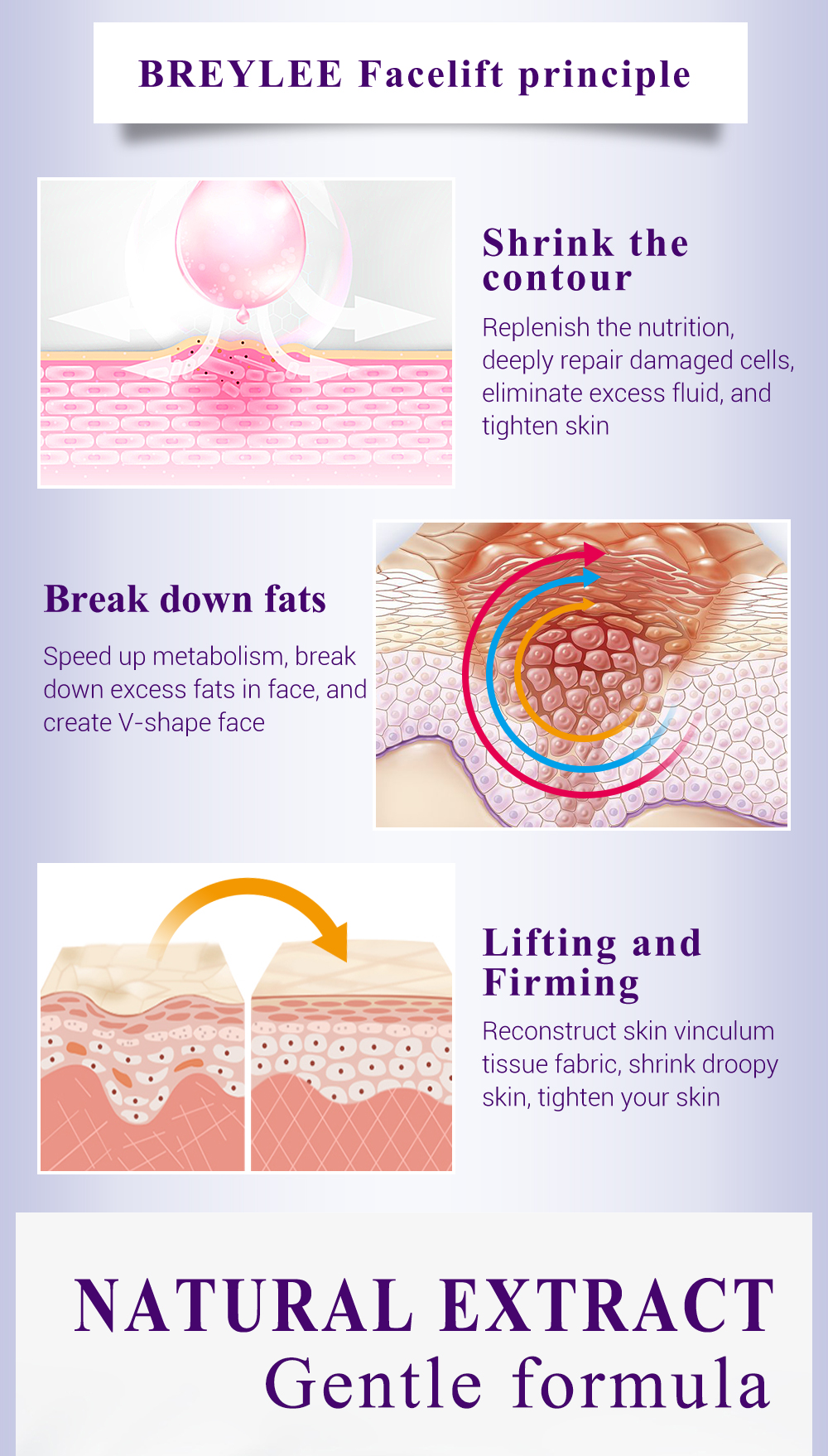 Shrink the contour
Replenish the nutrition, deeply repair damaged cells, eliminate excess fluid, and tighten skin
Break down fats
Speed up metabolism, break down excess fats in face, and create V-shape face
Reconstruct skin vinculum tissue fabric, shrink droopy skin, tighten your skin
Antioxidant and absorb grease
Anti-wrinkle, tighten skin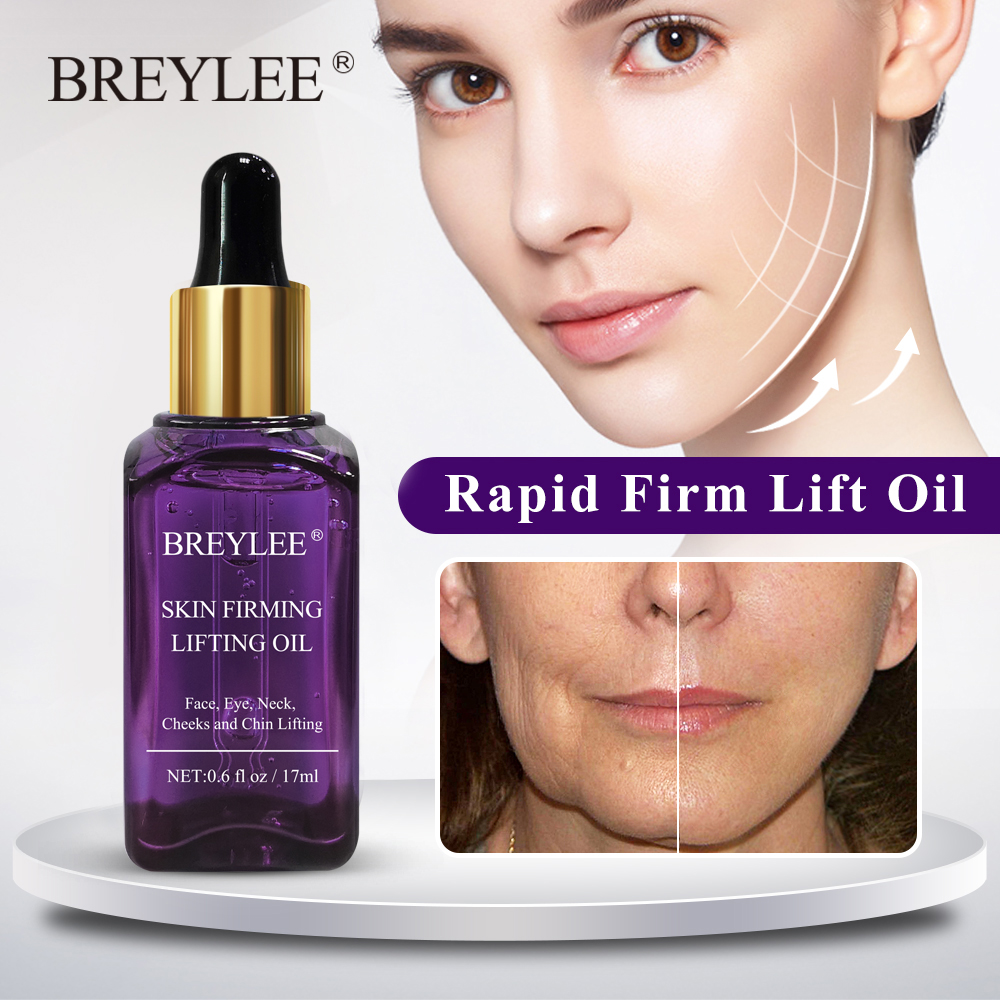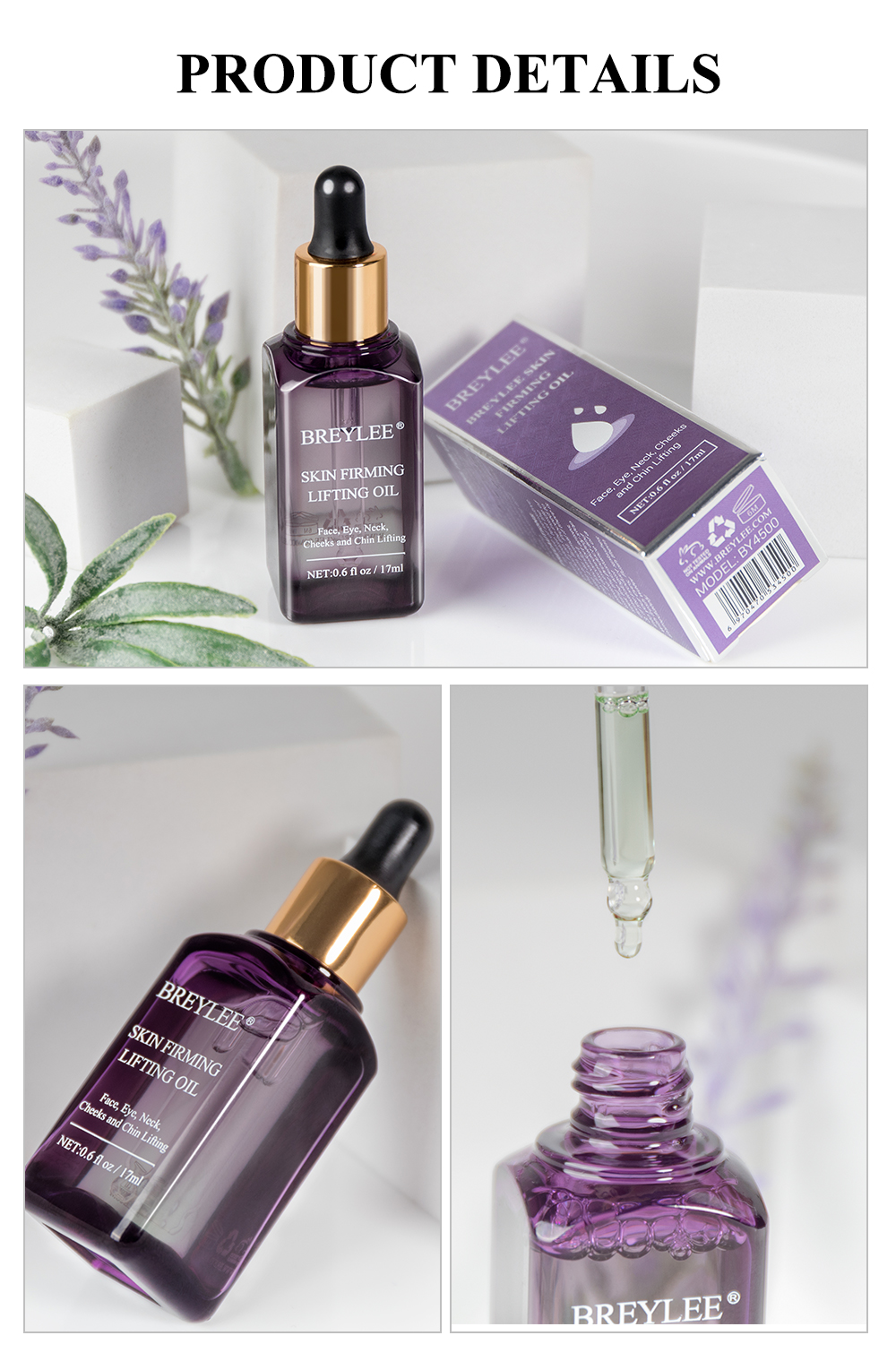 Step 1: After cleaning, take 3-5 drops on your palm and rub with both hand till warm, apply on your face (cheeks, chin and neck).
Step 2: Massage from bottom to top gently until absorbed.
Step 3: Recommend use it twice a day, morning and evening.
1. In case of sensitive skin, please test the product on the inside of the arm first. Proceed to use it as normal if there is no discomfort.
2. If discomfort arises, please immediately stop using the product and seek the assistance of a dermatologist.
3. If the product splashes into your eyes, flush them with fresh water immediately.