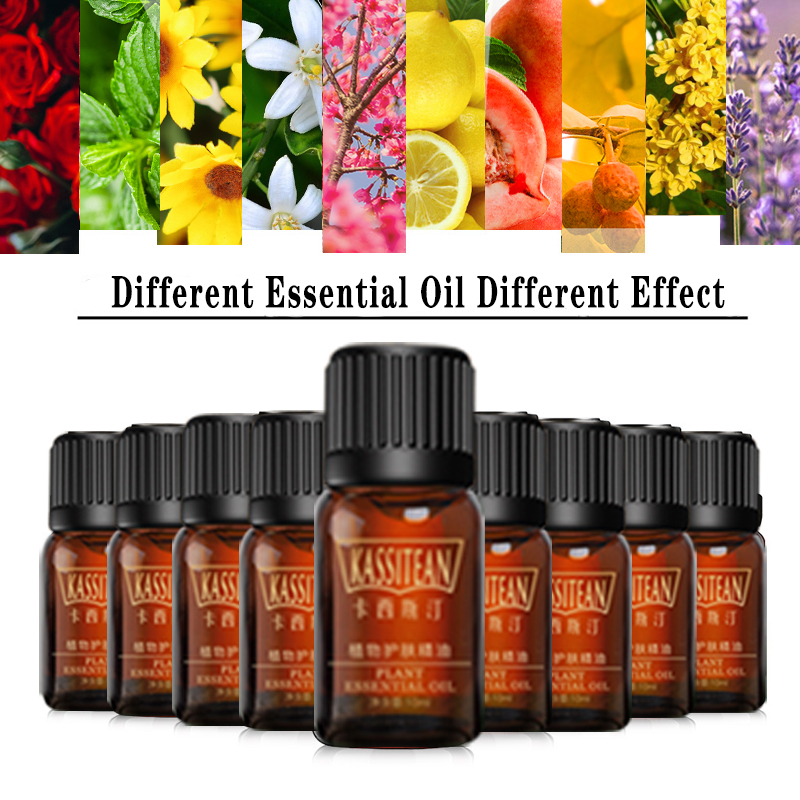 Description:
Different fragrance to meet your demand.
Skin care,can use for body, absorbed easily by the body 
Can relieve stress, nerve system, makes you pleasant,also freshen air.
Specifications:
Content:10ml
Fragrance: White Tea,Mint,Osmanthus fragrans,Rose,Peach,Jasmine,Lemon,Snow Lotus Orange,Lavender,Chamomile,Ginkgo Rosemary,Sakura
Notes:
* Keep out of reach of children.
* Avoid contact with eyes and mucous membranes.
* Do not use citrus oils before exposure to UV light.
* Use only pure essential oils; avoid synthetic fragrances.
* Avoid prolonged exposure without ventilation.
Benefits of diffusing essential oils: 
White Tea:Anti-wrinkle, Pore minimizing,Relax Anxiety,Soothe Emotions
Mint:Skin firming ,intensive moisturizing,Refreshing,Repellent
Osmanthus fragrans:Anti-wrinkle,Pore minimizing,Boost Immunity,Help Breathe
Rose:Lifting and firming,Relax Anxiety,Improve Sleeping,Soothe Emotions
Peach:Refreshed complexion skin rejuvenation,Remove Negative Emotion,Relieve Stress
Jasmine:Lasting fragrance,Relax Anxiety,Make People Happy
Lemon:Anti-wrinkle ,pore minimizing,Refresh Air,Soothe emotions
Snow Lotus Orange:Anti-wrinkle, Pore minimizing,Adjust emotion 
Lavender:Skin firming intensive moisturizin,,Boost Immunity,Relax Anxiety
Chamomile:Anti-wrinkle ,Pore minimizing,Improve sleeping 
Ginkgo Rosemary:Relax the nervous
Sakura:Anti-wrinkle, Pore minimizing,Soothe Emotions,Improve Sleeping
How To Use These Oils:
1.Skin Care -A popular way to enjoy your essential oils is to simply apply them to your skin ,massage gently until absorbed.Skin firming ,intensive moisturizing plant oil
2.Oil Burners - One of the most popular ways is using them with an oil burner. 
3.Massage - Our oils are pure plant, so can use them directly on your skin.you can  massaging it on to your forehead, palms, neck, back, feet or other affected areas work wonders.
4.Making your own - Many of you like create your own soaps, candles and beauty products, and these oils are perfect for that. 
5.Others - Other popular ways apart from the above include, diffusers, on your pillow at night, meditation, car air fresheners and in steam / saunas.