2019 New Stainless Steel 2 Rollers Malt Mill/Grain Mill/Grain Crusher Homebrew Wholesales and Drop shipping

The Grain Mill is constructed using materials that will last a lifetime.
1-Cold rolled steel for the rollers before,but now they are updated,Stainless steel instead of cold rolled steel.Same price for higher quality,
2-hopper also update this year,it is 0.2mm thicker than beofre,it is 1mm thick now.6061 Aluminum body and hopper and oil impregnated brass bushings.
3-The crank handle is made of steel before,but now

Aluminum alloy instead of steel. 
Width and roller diameter is optimized for use with power drill
Adjustable rollers at both ends to give uniform crush
12 TPI knurl to efficiently pull grain through rollers while leaving hull intact to form an
excellent filter bed for sparging.
Large Capacity:Large 7LB hopper holds 3.5kg malt at one time,easy to removable and wash
No Rust:

The rollers are made of stainless that will last a lifetime and more healthier.
Easy to Operate:

put the malt mill into the bowl, turn the handle, and the grain powder fall in the drawer, ready for the collection.
Various Use:
Great for beer brewing grains, barley ,malt, but not suitable for corn
Hardened stainless steel roller size is 5" long and 1.25" diameter,the crank shaft has a 3/8" diameter. 
Adjustable roller allows you to dial in your crush settings
Great tool for home brewing,suitable for home, outdoor, and so on.
1*bag screws and 2pcs rollers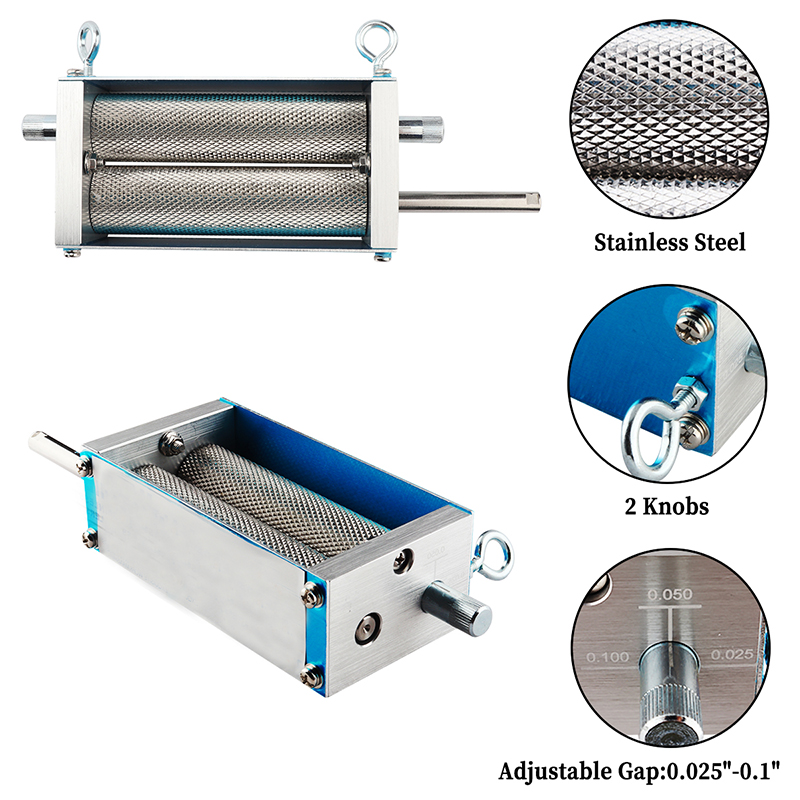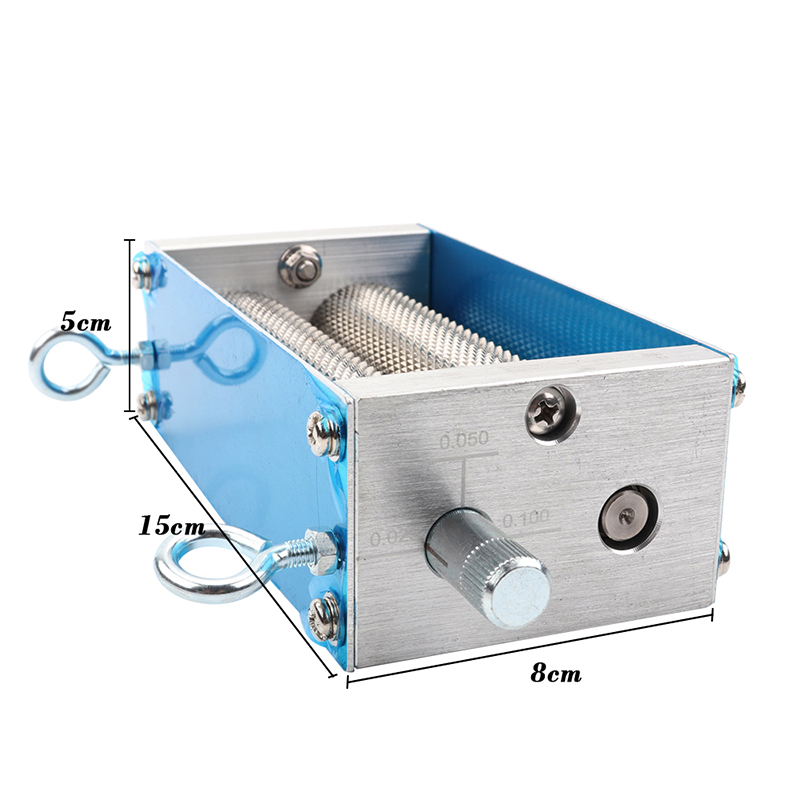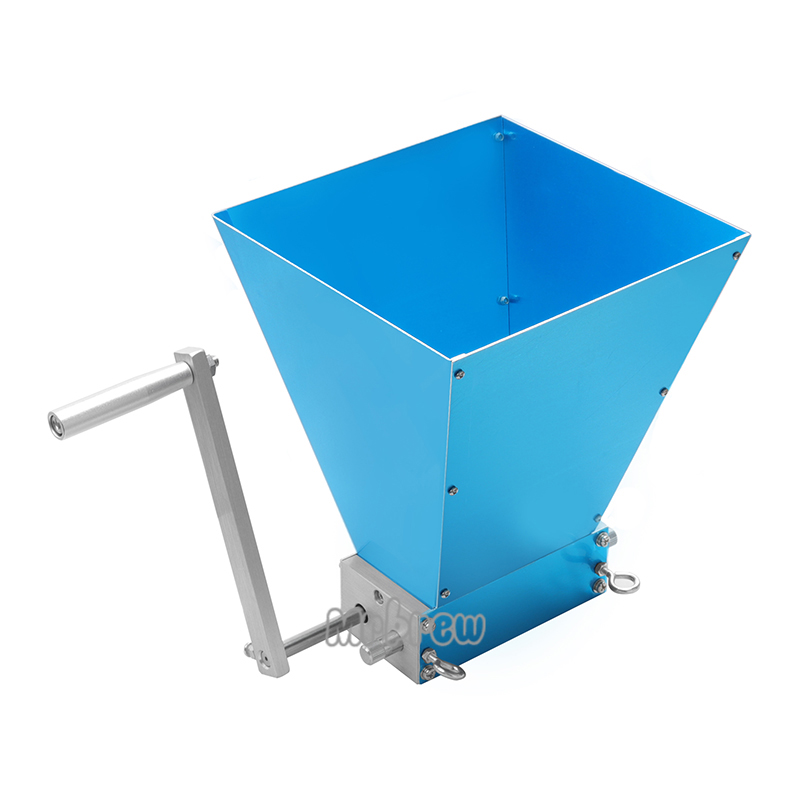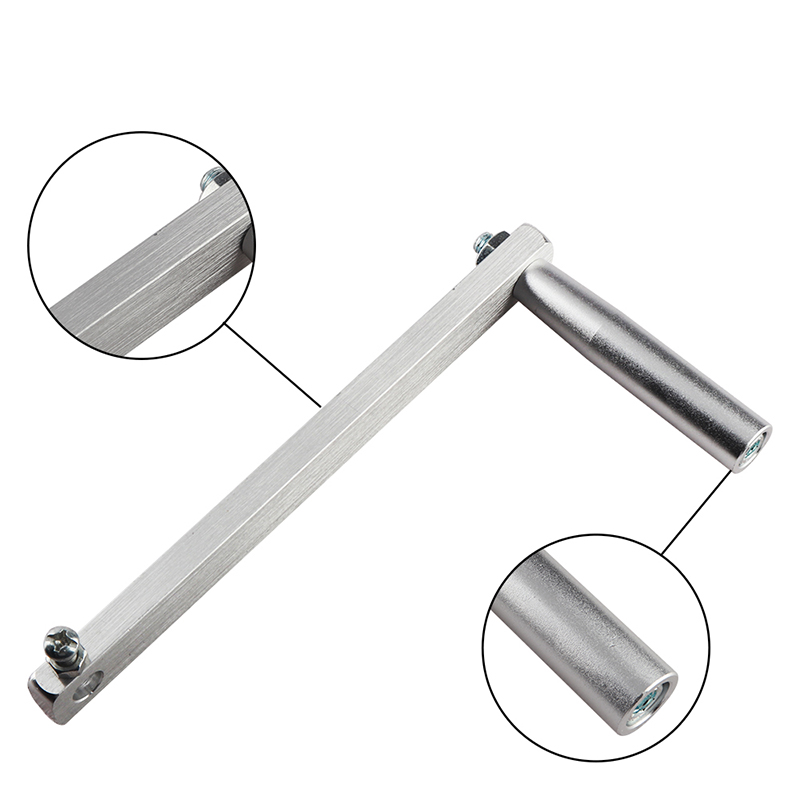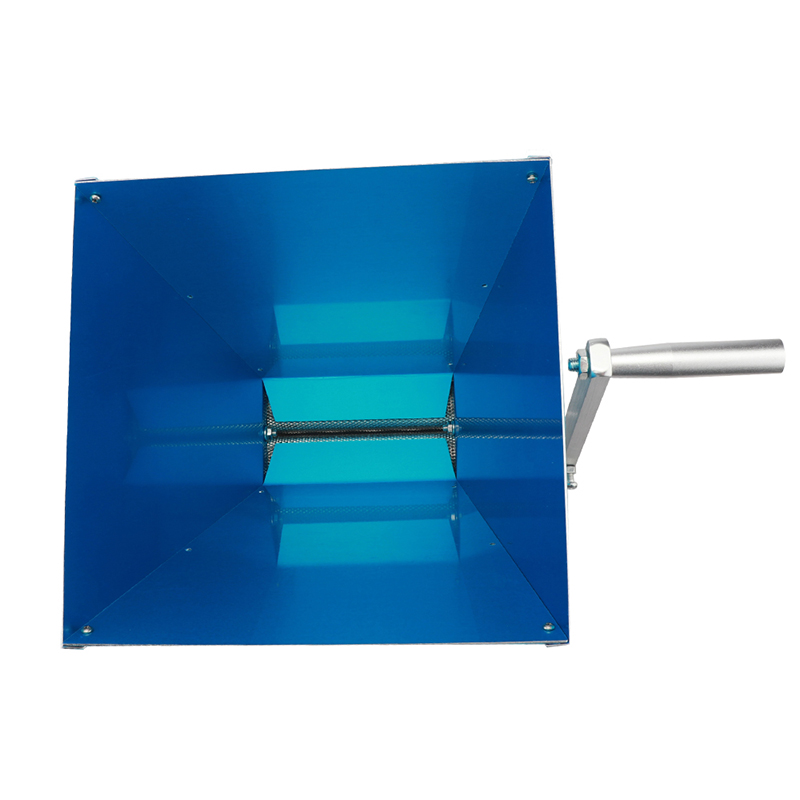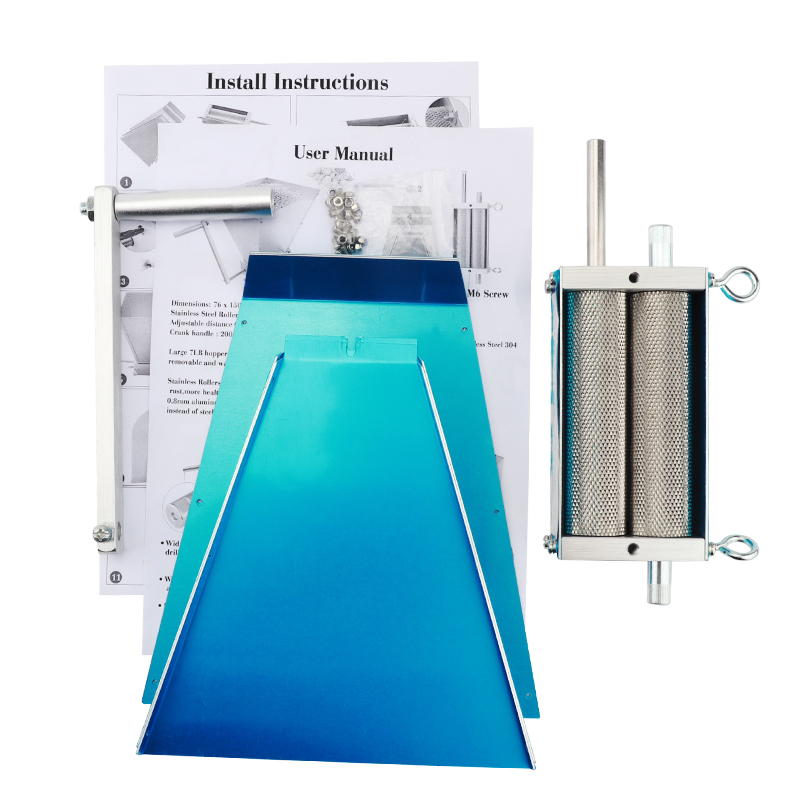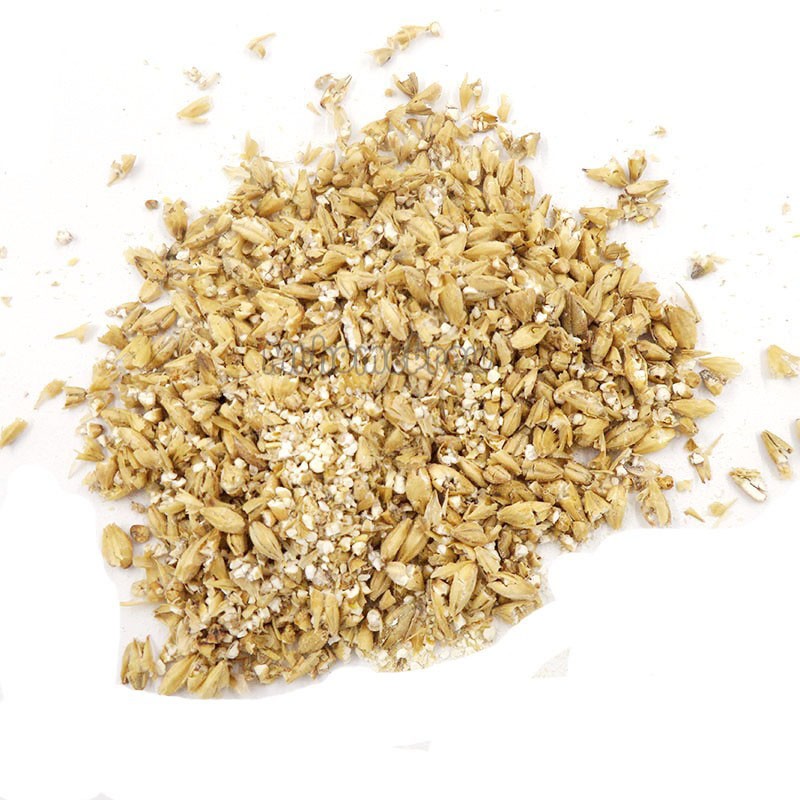 Working Picture for reference: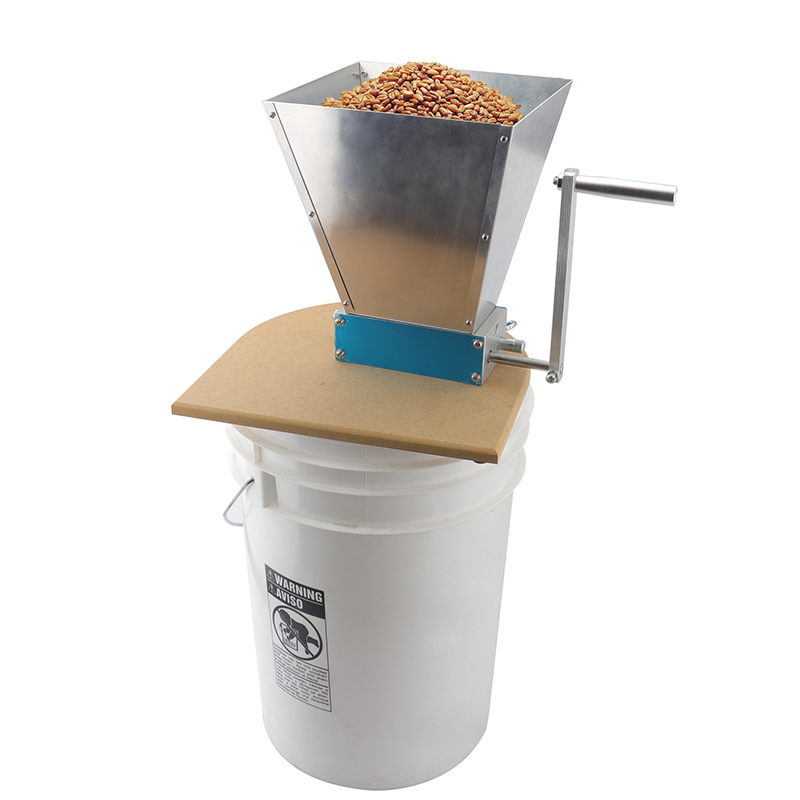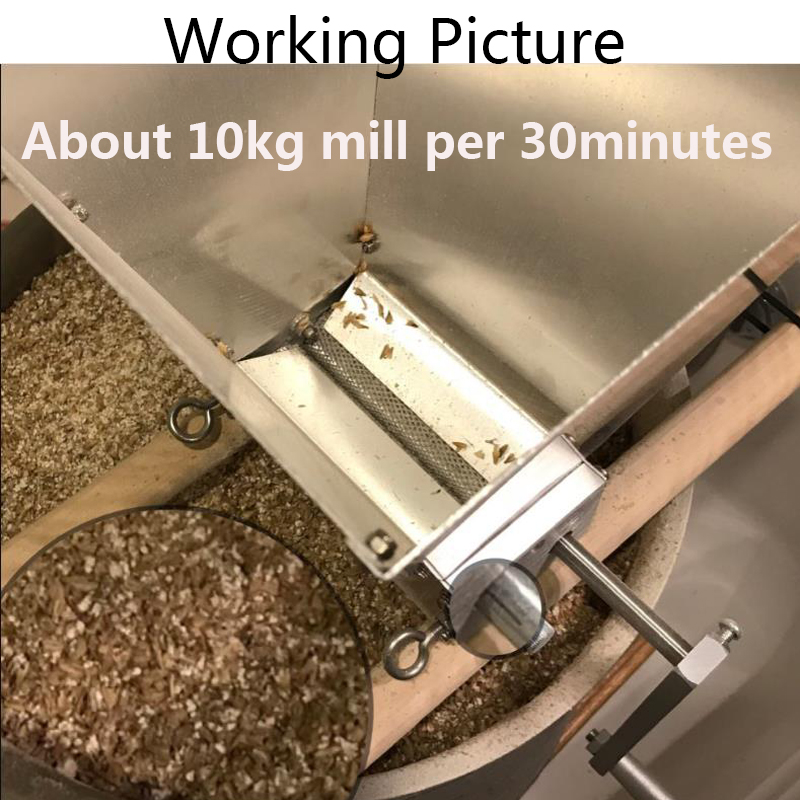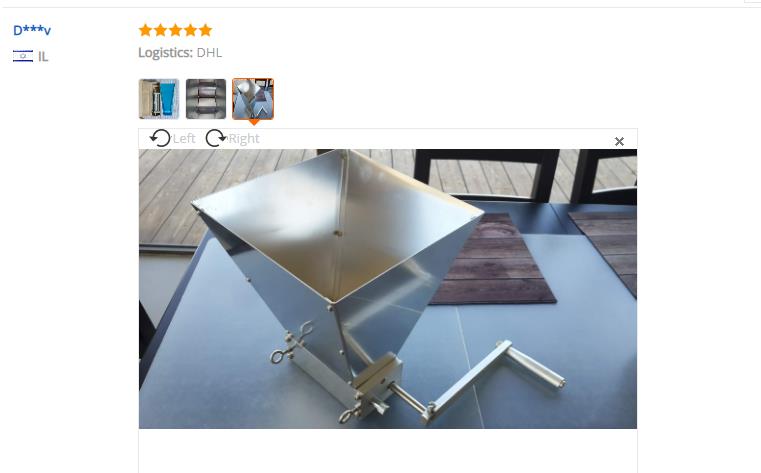 1      Q:What is the Material of the rollers? Is it Normal if there has little Color change Darker at the rollers?
         A: The rollers made of stainless steel, we also can send the materail certification for your reference
               if need.
and you can use the Iron wire ball to clean, it is normal NOT RUST.
2.    Q: Is it support Drill for this malt mill?
       A: The malt mill is Manual, also it is support drill,but the power can not too high,
            or the the handle of roller
will be break.
3.     Q:Is it normal when there has littlle loosen when you use it.
        A :As the mill is assembled by Manual,so sometimes there has little loose when you use it, however, 
            you can re-assemble to tight by yourself, it will not effect the working condition.