Aluminum Nutcracker with Four Nips Clamps Kitchen Tool Multi-Function Nut Cracker Sheller Walnut Cracker Plier Opener Tool
* Heavy duty spring loaded nutcracker - Easy cracking nuts, pecan, walnuts, hazelnut, almonds and brazil nuts, etc.
* Made of aluminum, firm and durable, stronger than wooden handle. Ergonomic handle for better leverage and easy squeezing. 
* The unique handle and head construction provide a mechanical advantage that reduces the force required to crack nuts. 
* Four nips of different size, works with a variety of nuts. The funnel can help keep everything inside and prevent the fragments of nuts scatter everywhere.
Material: Aluminum
GW: about 300g
Package Content: 1 x Nut Cracker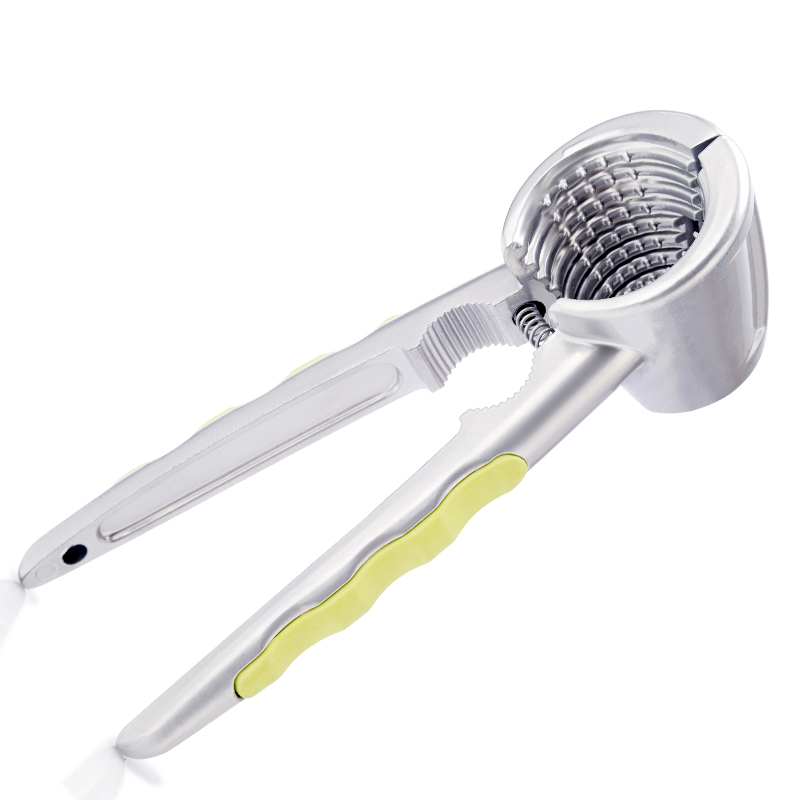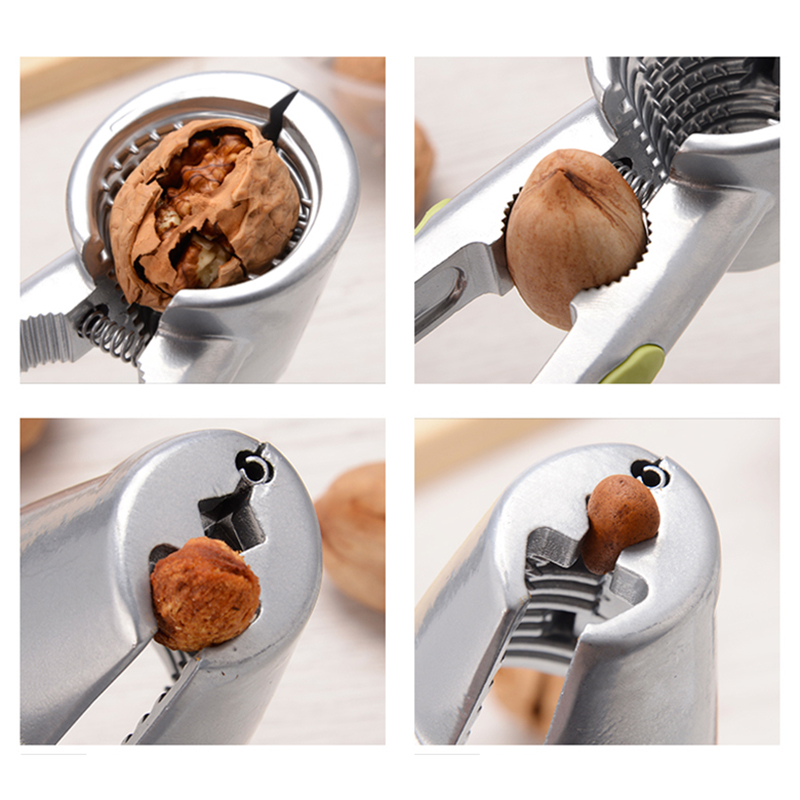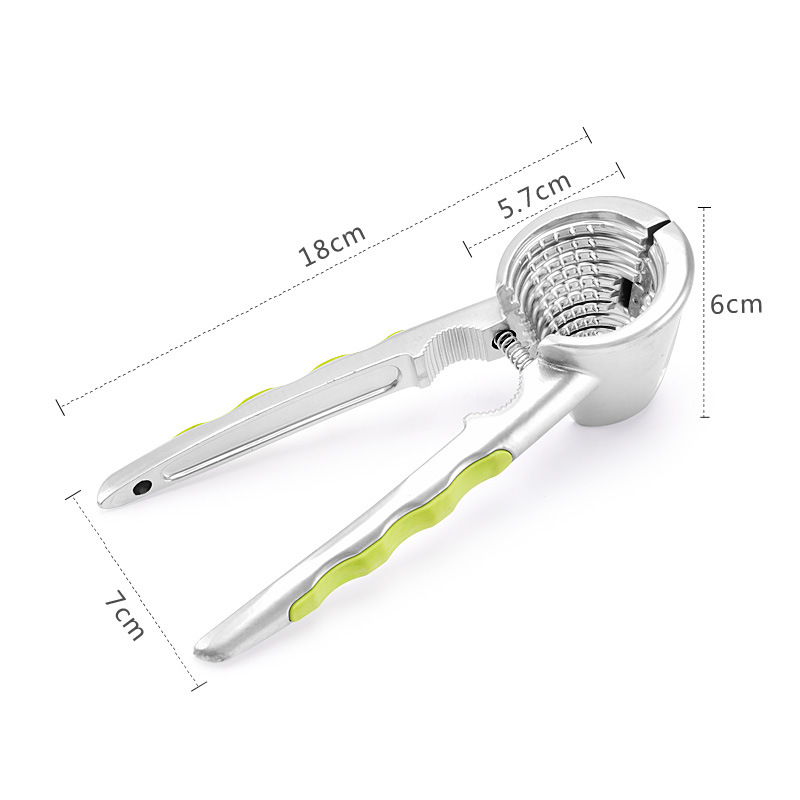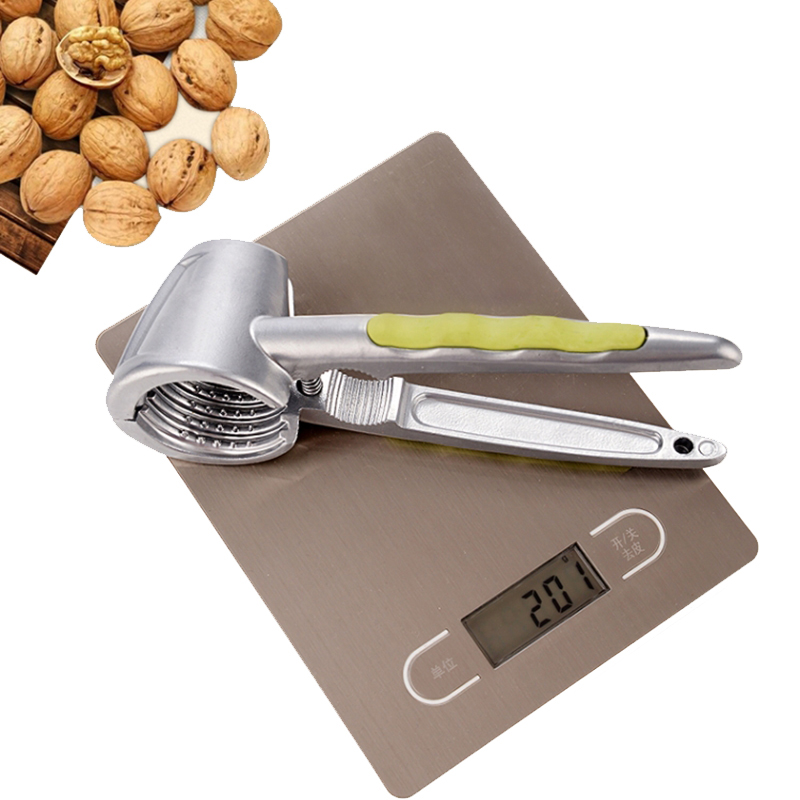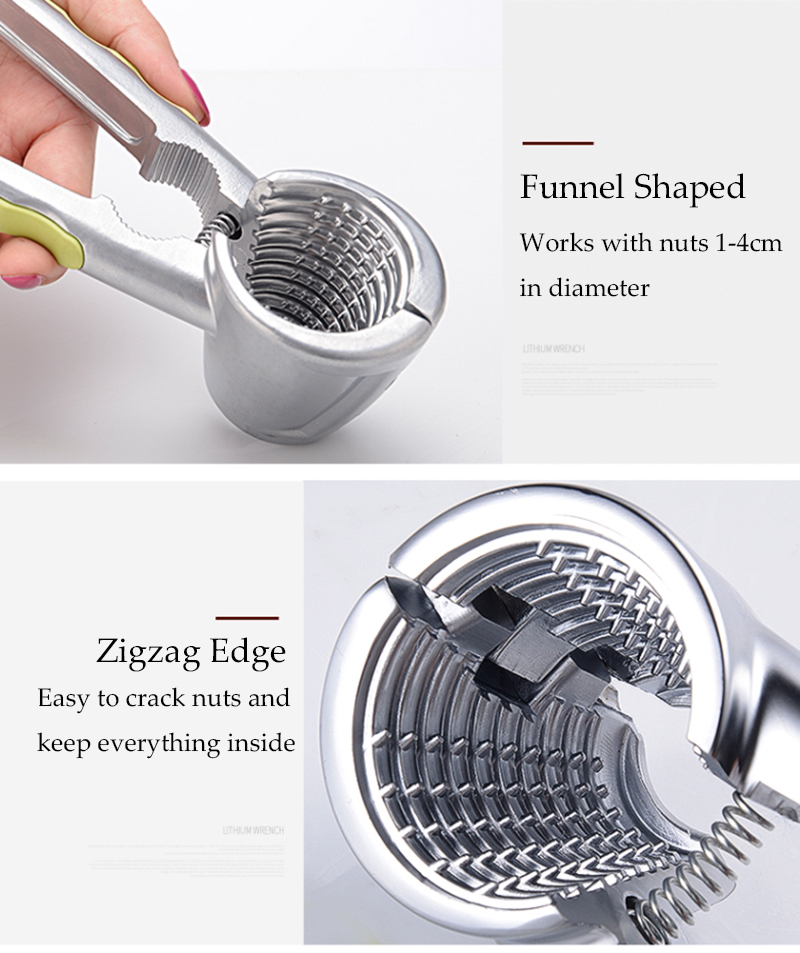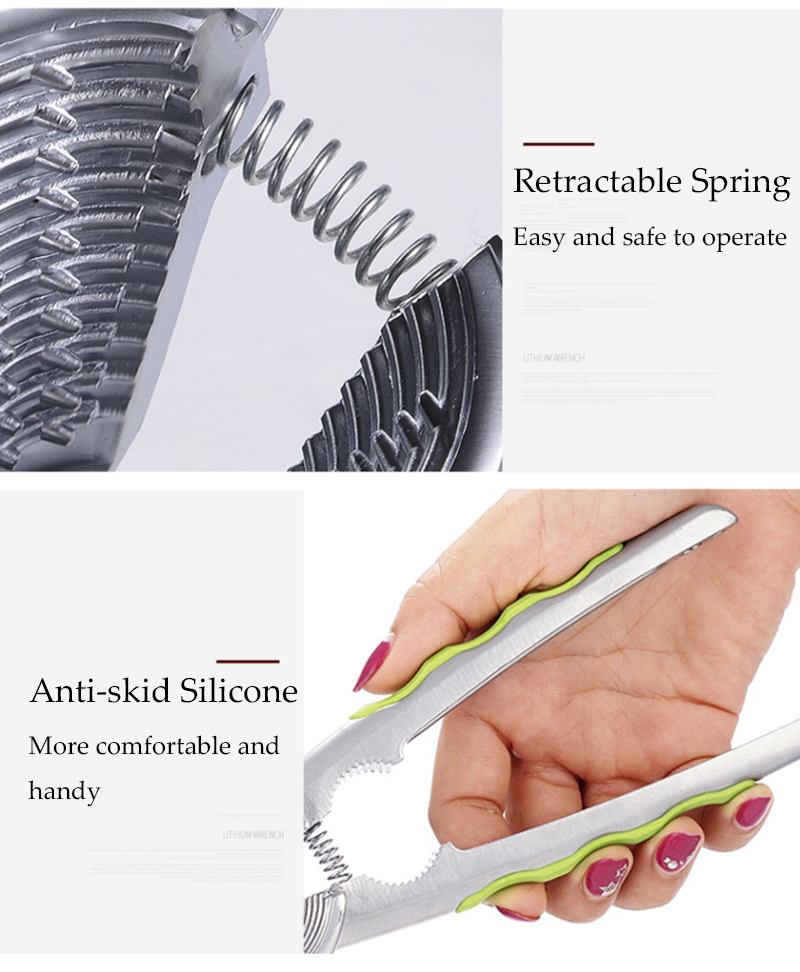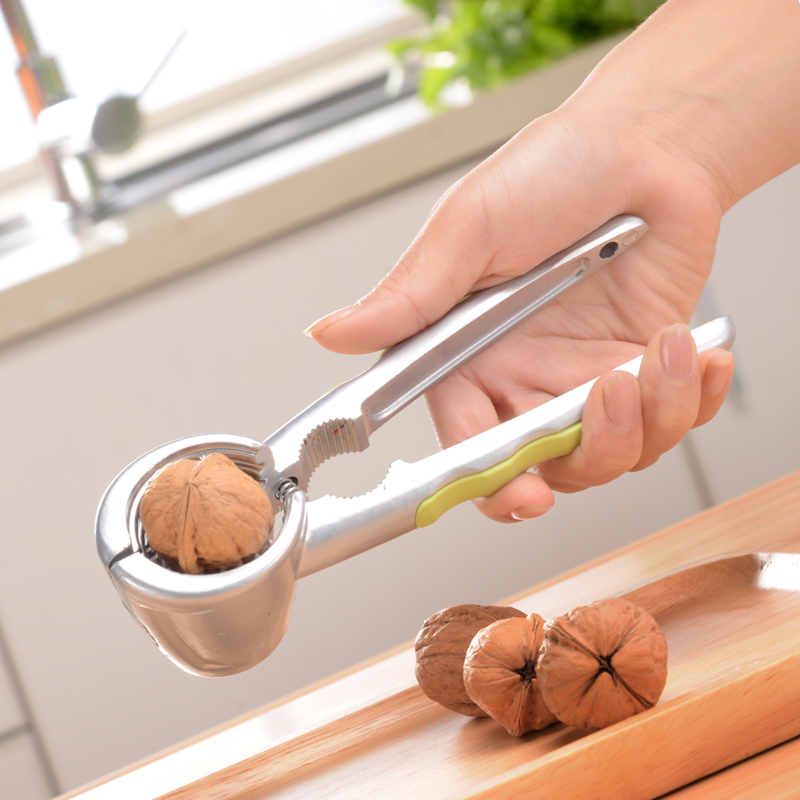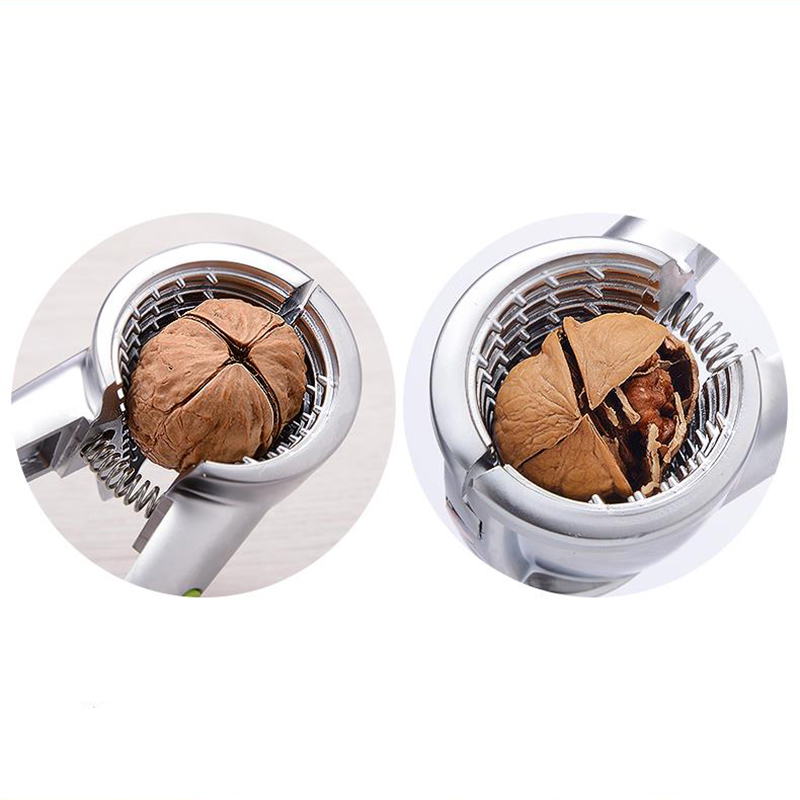 Other Types: