3Bottles/270Counts Shiitake Mushroom Extract Lentinus edodes Capsule free shipping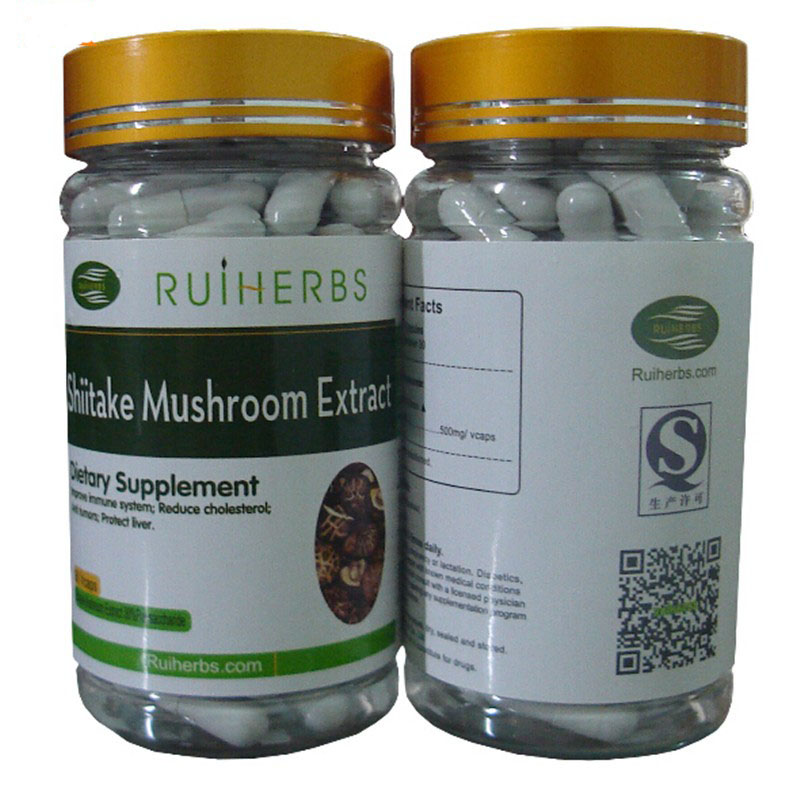 Product description:
Lentinula edodes(Berk.) Pegler which is also called shiitake belongs to pleurotaceae, Agaricales and Bas' diomycetes. Lentinula edodes is regarded as a good health-promoting fungus that is rich in protein and short of fat. As a plant, Lentinula edodes is believed by nutritionists to possess some properties of the meat, therefore becomes popular all over world. Our raw material is from Qingyuan, the "shiitake city of China", thus having the advantages of climate and nature resources.  Shiitake Mushrooms in Japan and China have been used for thousands of years of history. The same time as a food and medicinal plants known. The key ingredient is a polysaccharide called lentinan.
Main Function:
1. To be particularly valuable for treating all forms of hepatitis ,anti-tunour and liver protection,gene mutation prevention;
2. To Lower blood levels of cholesterol and lipids,and has the function of anti-blood fat,prevent the blood platetet from clotting;
3. To adjust immunity,anti-aging;
4.  Boost the immune system; against many diseases, including atherosclerosis, cancer, bacterial and viral infections; reduce serum cholesterol; extracted from the mushroom polysaccharide also has the ability to shrink tumors; protect liver function; can be used as the raw materials of health-care products, food and condiments.