Sndway Laser distance meter with electronic level, real-time refresh the angle ensuring
higher accurate measurement. this laser rangefinder provides fast, easy, and accurate measurements every time you use it. Ideal for interior decorating, remodeling, floor,
and wall coverings, real estate estimation and appraisal

please notice: If the distance less than 10m for measure, laser point and camera not the same center.
If the distance more than 10m for measure, the laser point, and camera in the same center.
Product Specification

Model
SW-S120/S80/S100/S70/S50
 
Laser type
635nm,<1mW II Class
Working Range
0.05-50/70/100/80m/120m
Automatically cut off laser
20 S
LCD Screen display
2.4-inch Color LCD
Automatic shutdown
150S
Data Store/ Recall Function
100 Units 
Angle of Tilt Measuring Range
±90°
Bubble Level

Electronic Level Bubble

Storage temperature
-20℃ - 60℃
USB port

Connect to Computer

Working temperature
0℃ - 40℃
Precision
±2mm
Storage humidity
20% - 80%RH
Unit options
m/in/ft
Power supply

Ni-mh 3x1.2V 800mAh

Continuous measurement
Yes
Product Size
125 * 52 * 27mm
Area/Volume measurement
Yes
Packing Weight / Size
350g/  8 * 13.5 * 6.5cm
Pythagorean measurement
Yes
Self-calibration
Yes
Staking out
Yes
 
 
Backlight
Yes
With Camera

only SW-S80/SW-S120

Packing Contents
1* Laser distance meter
1* User's manual
1* Portable bag
1* Hand strap
1* Reflect plate
3* 3x1.2V 800mA Ni-MH
Professional, intelligent, Rechargeable battery2.4-inch Color Display,
360-degree electronic angle, high-resolution display that makes targeting distant objects possible,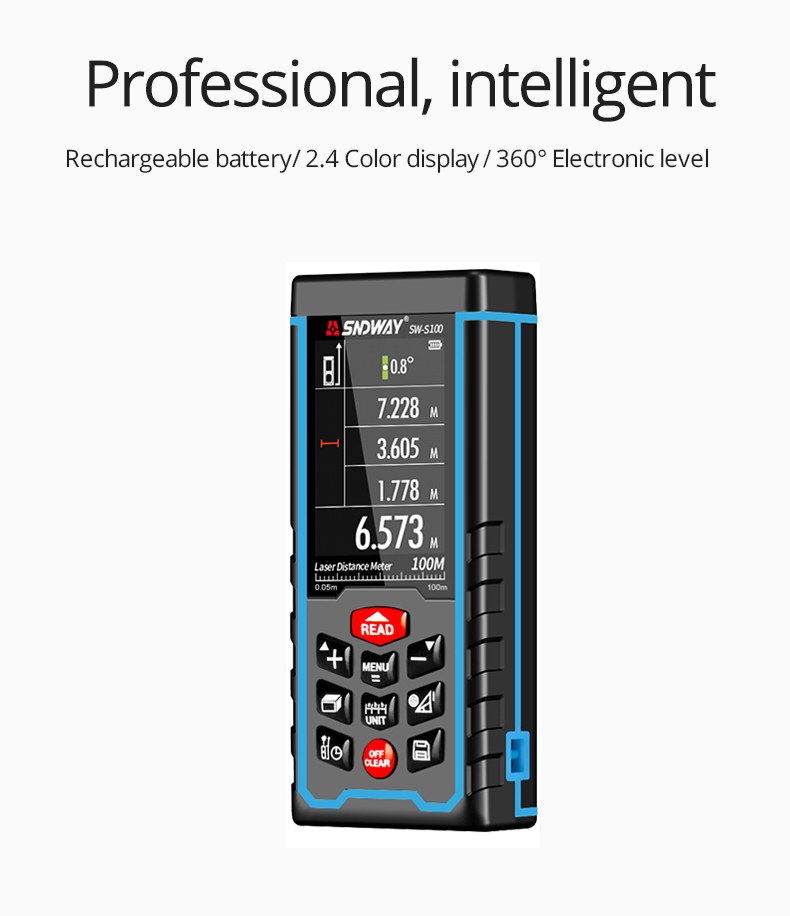 Accurate to millimeter:+/-2 mm, multiple measuring distances to meet your measurement needs

Large Optical Lens, high-quality laser components of enhanced reception, more stable measurement and low power consumption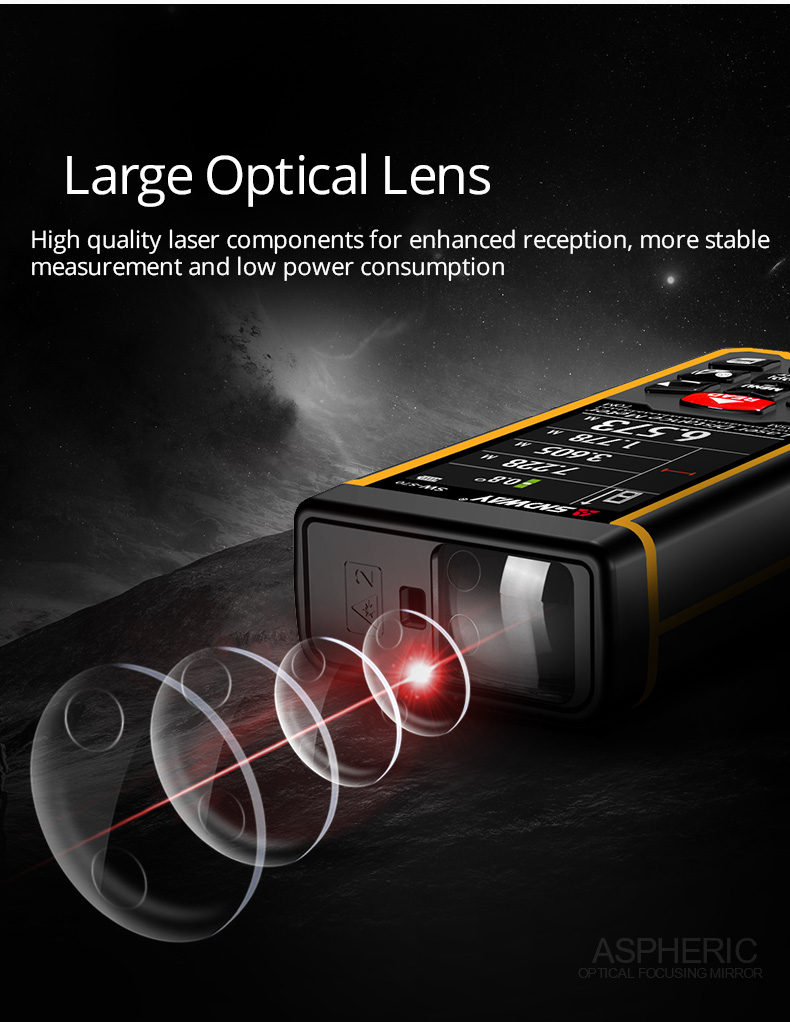 Double photosensitive hole, stable and precise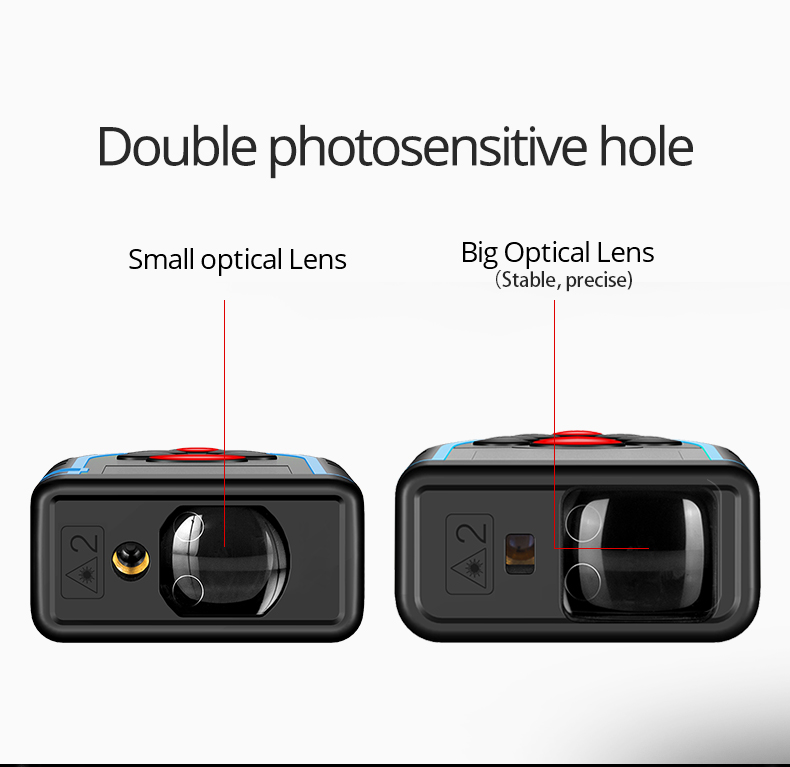 Rechargeable Ni-MH Battery,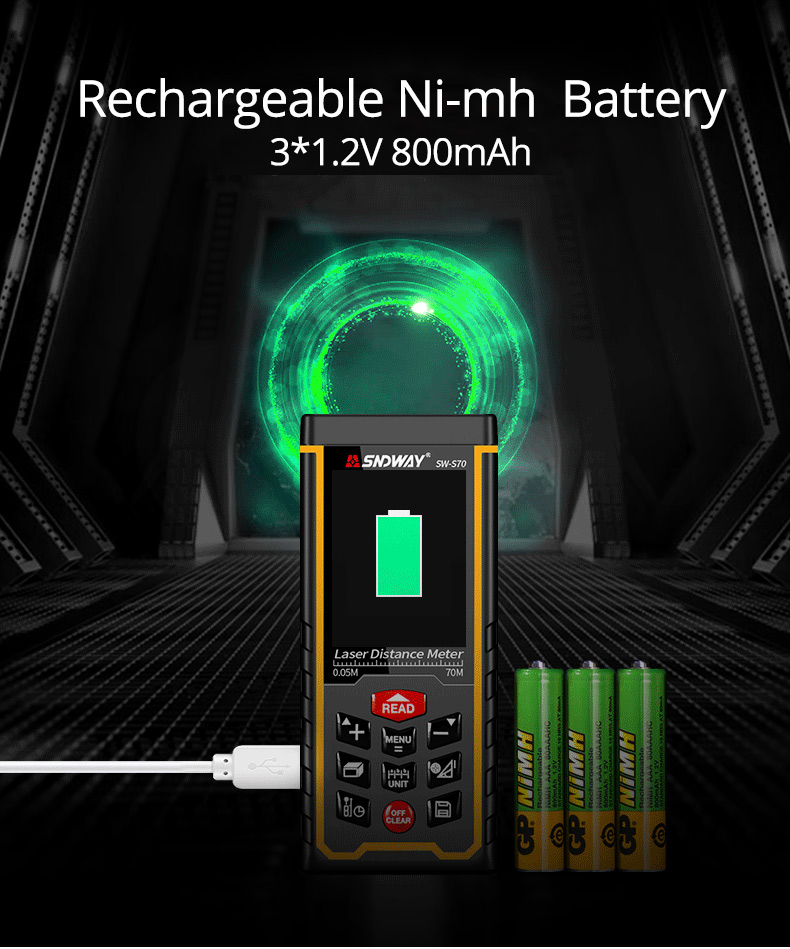 360 electronic angle sensor, real-time refresh angle.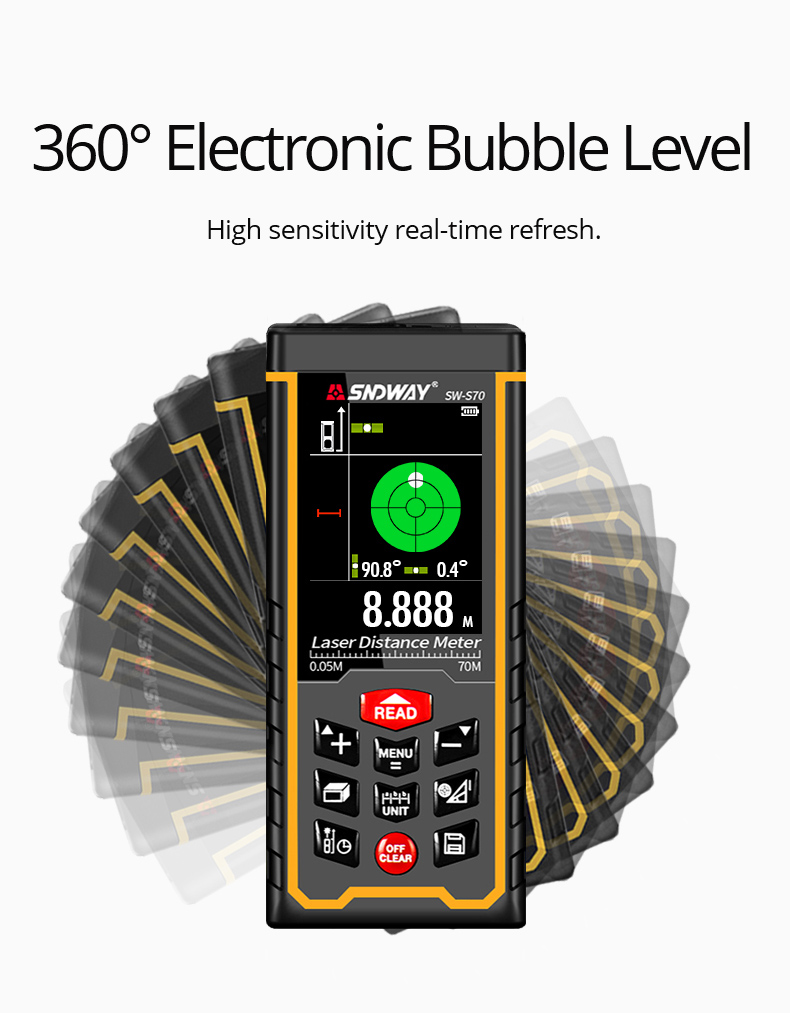 2.4 inch Large LCD display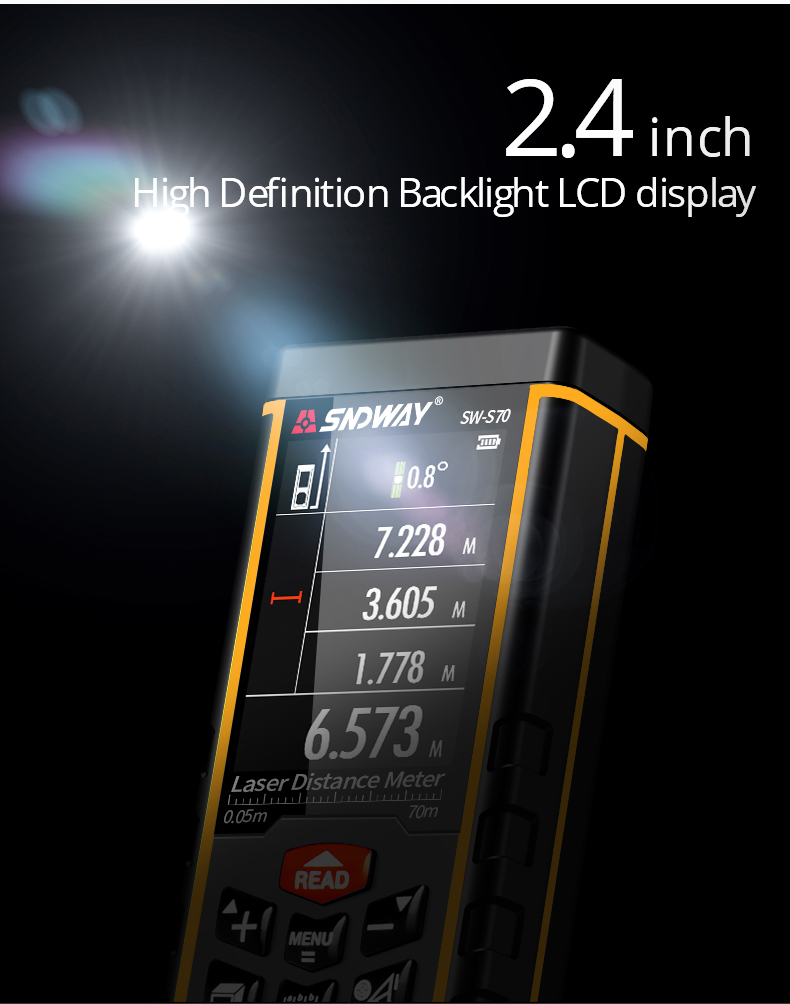 history record: 100 units, Can connect to a computer to export data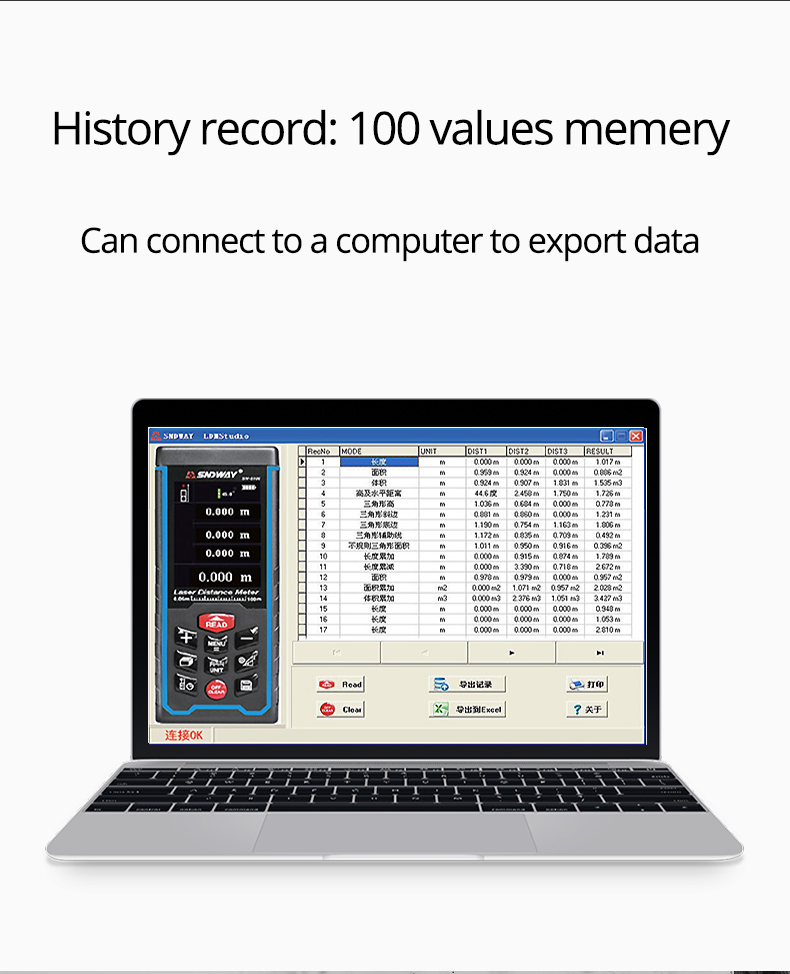 Top-quality ABS injection molding, protect the laser distance meter