Perfect for families with elderly people
Features: Large, comfortable keys, large font, large volume
The phone is an English menu with Chinese instruction manual (random attached)
currencyThe new button has large volume, strong font signal and function
Special Note: ThisBare machine transport, in the process of handling and storage part of the machine surface produced friction marks, no use records, not new, after the power supply replaced by 220 V domestic power supply. We will pack the goods when they are shipped to you. If you mind the buyer please choose carefully!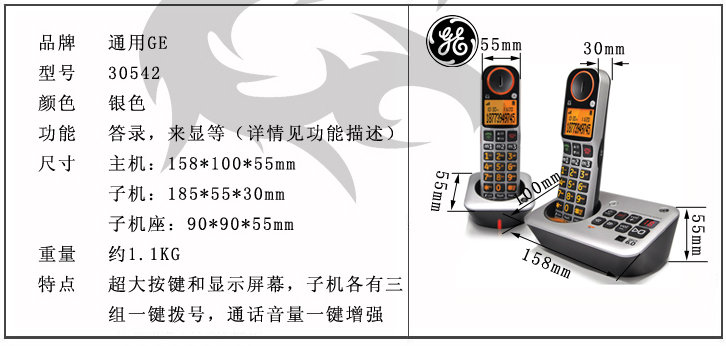 The above figure shows the parameters of dual-machine configuration. For single-machine configuration, please only look at the parameters of the host!
Special functions(different from other cordless phones)
Humanized design for the elderly (large font keyboard, large font screen display, three speed dial keys, hearing aid function), suitable for some noisy environment

Gorgeous form factor design (orange backlight, weak caller on the wind screen edge light flash, handset flash, answer on and hands-free key red backlight)

The advanced dect6.0 technology in the world has good call quality, strong interference ability, long communication distance and strong confidentiality (DECT digital cordless telephone standard has stronger call range than 5.8G, and will not communicate with other 2.4G devices (such as no line

It is

By, Bluetooth, etc.) interfere with each other
&There are two kinds of machines on the Ge website, one of which is enough to show the position of this machine in the Ge product line, and there is a video introduction, which can be seen by friends who understand English (copy the following website to watch in the browser)
Host super large screen display, big font, big button!
1. digital answering system for 14 minutes
2. VIP ringtone settings
3. voice enhancement features
4. 5-level adjustment of receiver volume
5. Handsfree call function
6. Call display, can display 40 numbers (FSK system, most domestic support)
7. The phone book can store 50 numbers
8, the host and sub-machine each have 3 sets of one-click speed dial storage keys
10,Handle and handle, handle and landline can talk to each other internally
11,Alarm setting
12,Volume enhancement
13. 10 tone selection
Figure: Figure GE30542( Single Machine)
The following is the introduction of ge General Electric 30522 series
basic function (some functions of other phones are basically provided. Brief introduction)
Hands-free, caller ID, redial, 20-minute voice answering, do not disturb, internal call, date and time display, alarm clock

Can record nearly 50 incoming call information and 10 outgoing calls; It can store a phone book with 100 numbers. Compared with previous models, it has double performance. The price is even lower.

10 ringtone selections, 5 levels of volume adjustment
Special function(different from other cordless phones)
Humanized design for the elderly (large font keyboard, screen and key backlight. Note: 30524 host's number key area has five background lights. Large font screen display, three speed dial keys, one key to talk)

Gorgeous form factor (backlight, edge light flash on in call screen, handset flash, answer on and hands-free key backlight

)

PTT function (similar to pager), operating this key host can call submachine, establish communication, submachine does not need keys, automatically open speaker-free, similar to radio station, or interphone nature,

In the same way, the slave machine can also call the host machine or other slave machines in a set of telephones

Dect6.0 technology has good call quality, strong interference ability, long communication distance and strong confidentiality (DECT digital cordless telephone standard, has stronger call range than 5.8G, and will not interfere with other 2.4G devices (such as wireless routing, Bluetooth, etc.)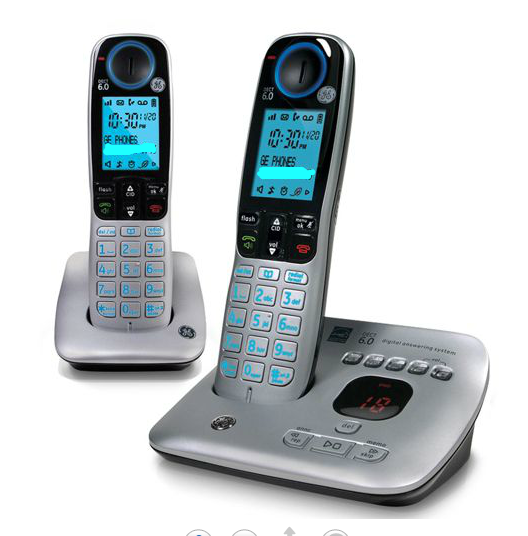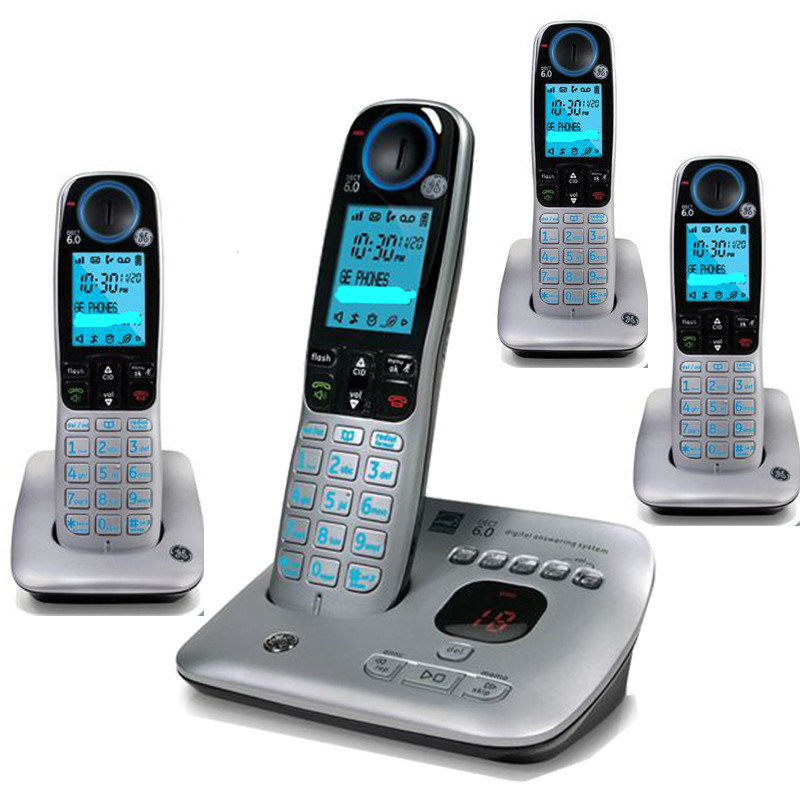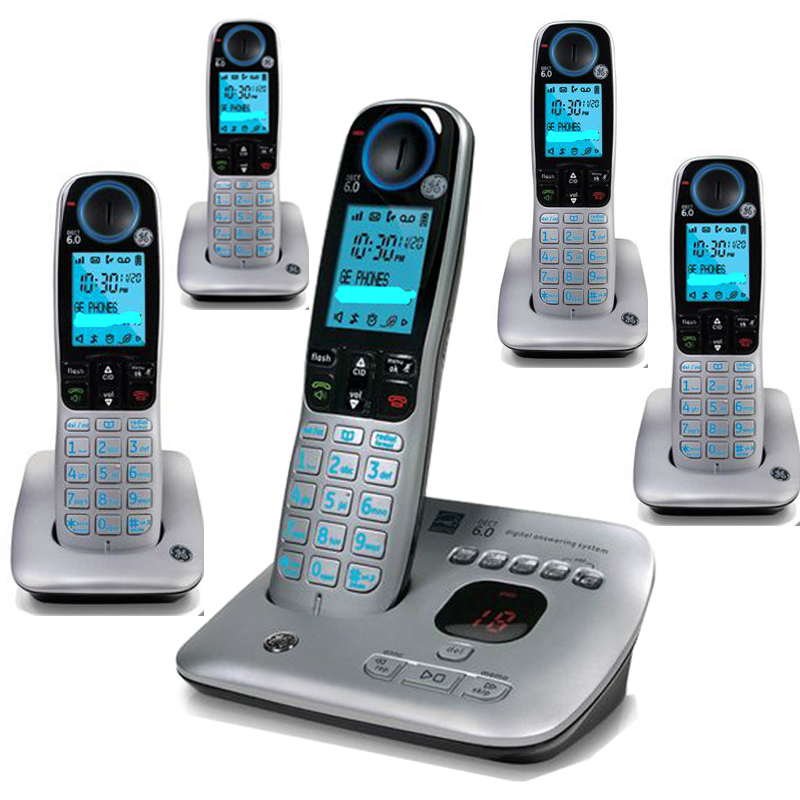 Stand-alone telephone configuration: base (plug-in phone line and power supply), handle, battery pack, power supply and telephone line, one each
Regarding batteries:
This machine with the 7th two sections of the battery pack, domestic computer city or electronic market, online you can easily buy, the price between 15 to 20