Baseus Encok True Wireless Earphones
In-ear Wearing Detection Wireless and Beautiful In-ear wearing dection | SBC/AAC high quality decoding | Wireless charging | With silicone lanyard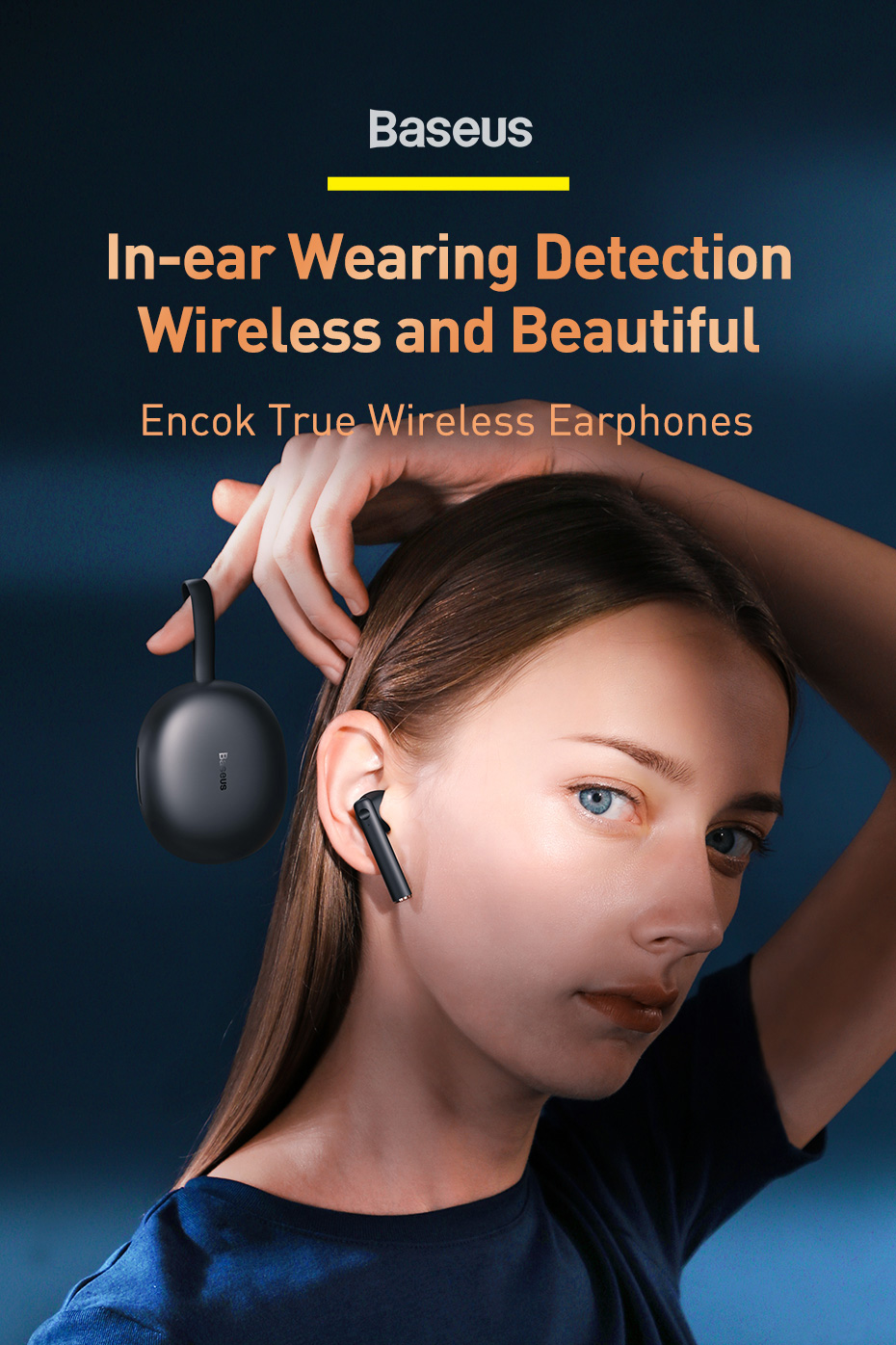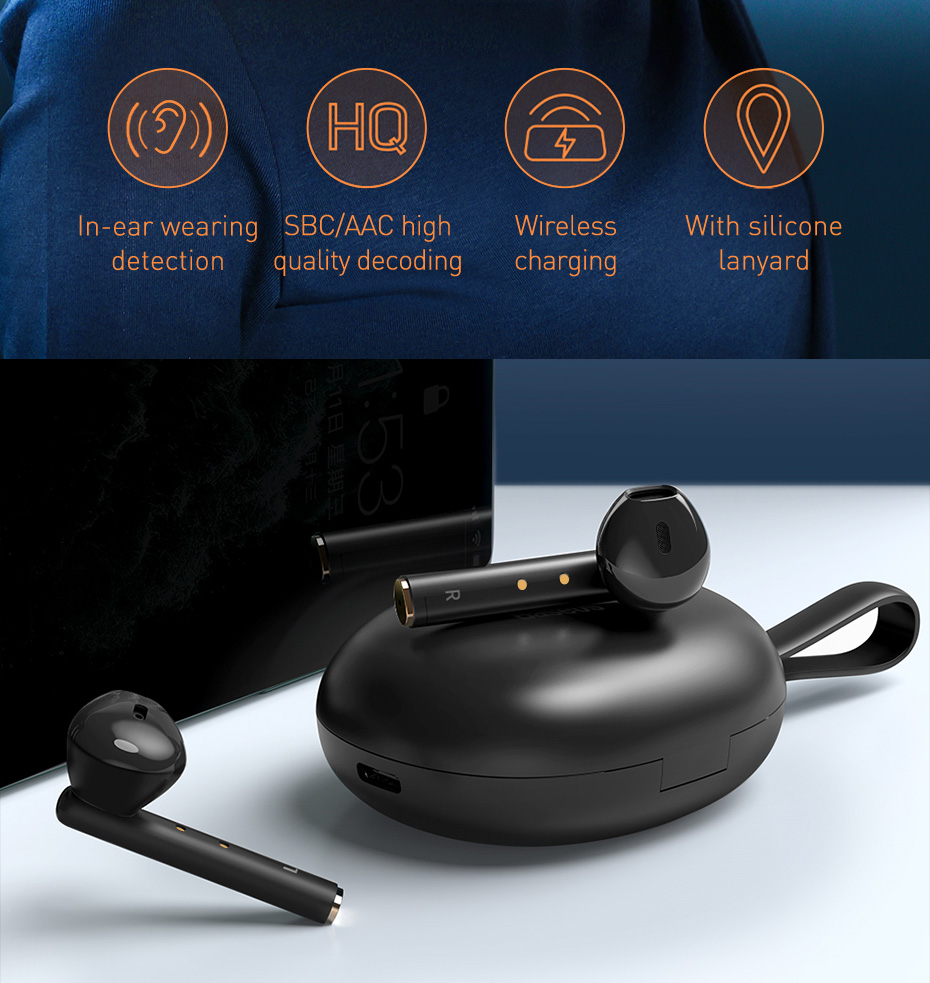 30Hours of Total Battery Life Charge Once and Use for a Week
The earphone is designed with a 400mAh capacity charging box, which supports the continuous charging of the earphoen for 4 times.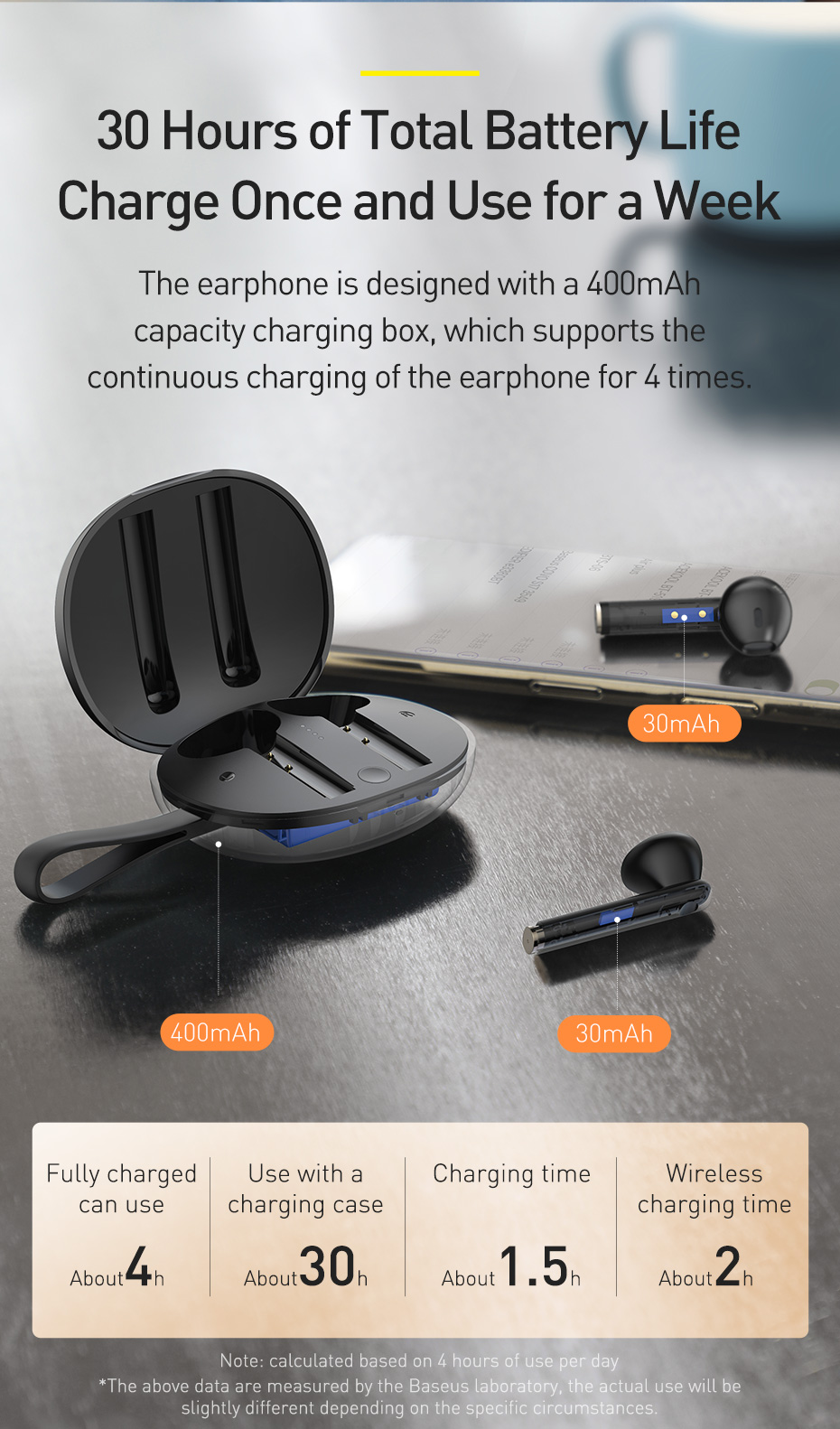 Play and Pause when Wear and Take out
High-sensitivity sensor chips can check the status of wearing earphones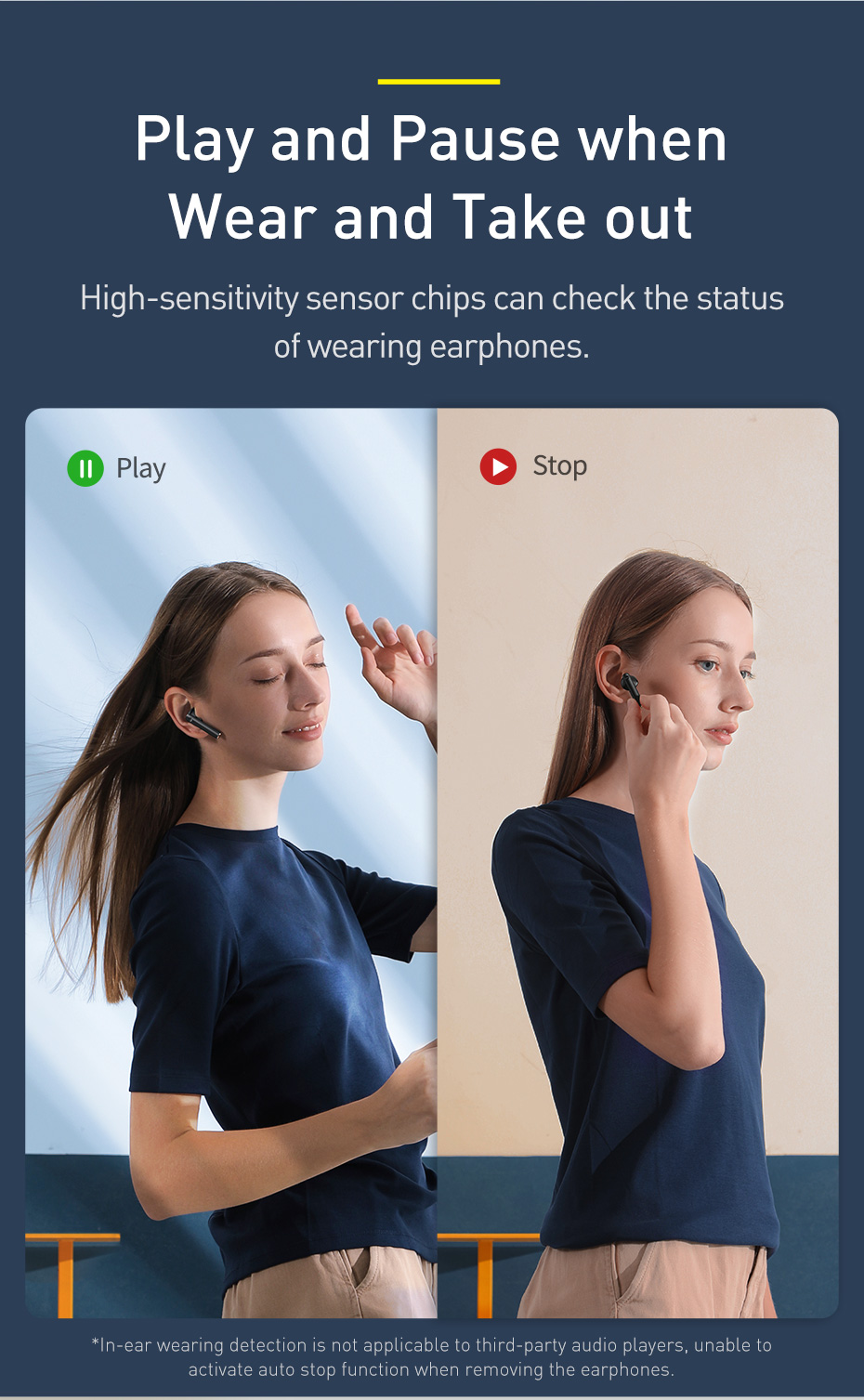 Zero Latency Grab and Automatic Pairing
Adopt Low-frequency Transponder Technology(LBRT) to solve the problem of poor wireless signal penetration between true wireless primary and secondary eaphones, supporting independent connection and control of left and fight earphoens.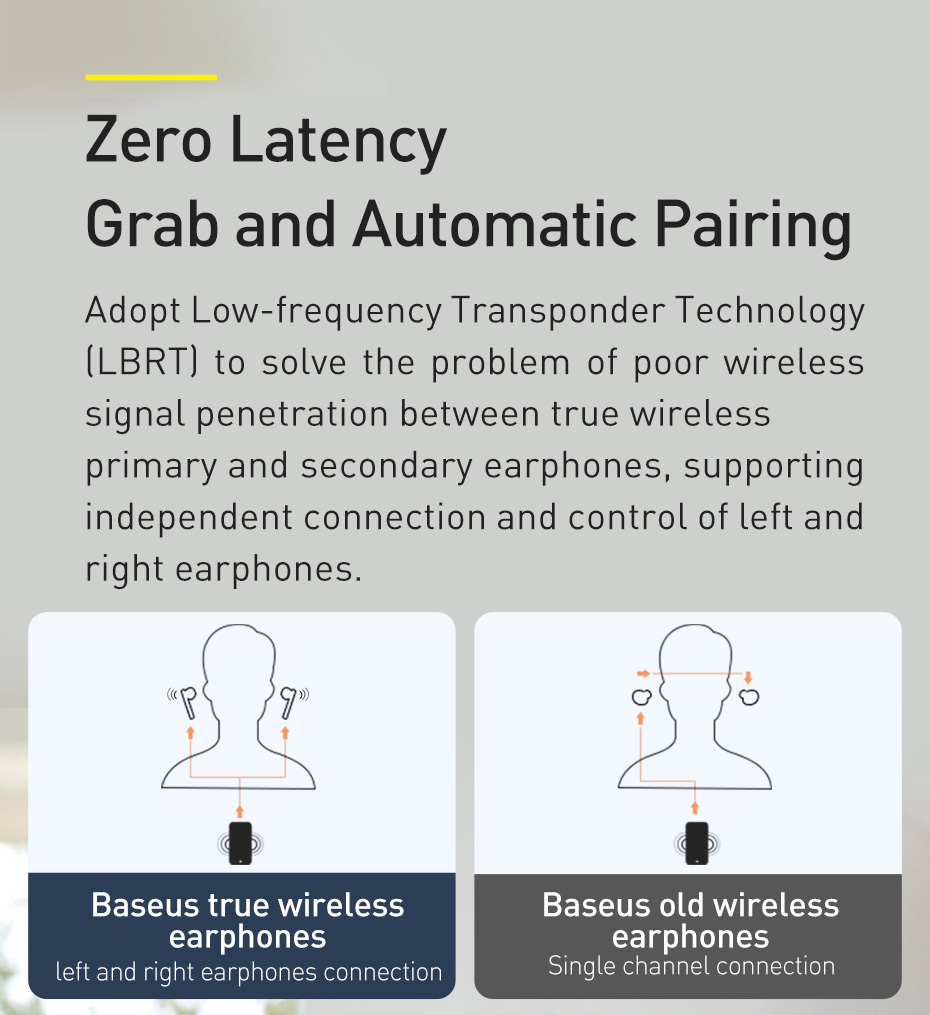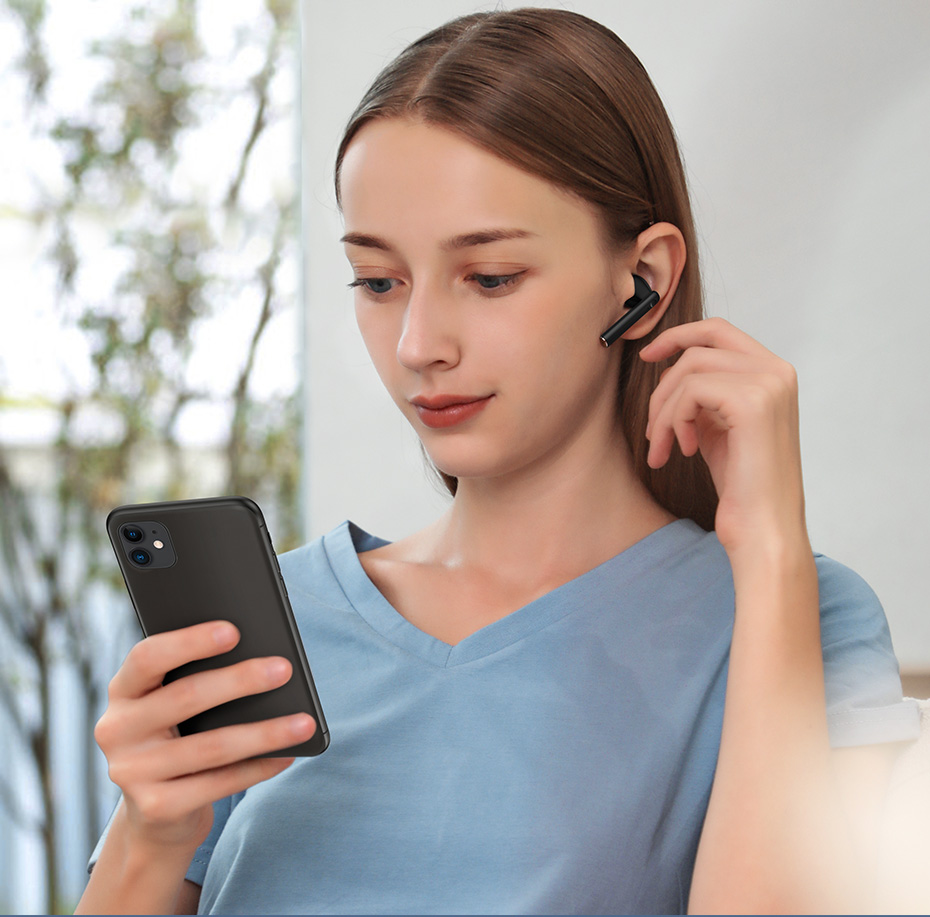 With Silicone Lanyard Easy to Carry
Silicone lanyard design for holding with a hand/hanging on a bag.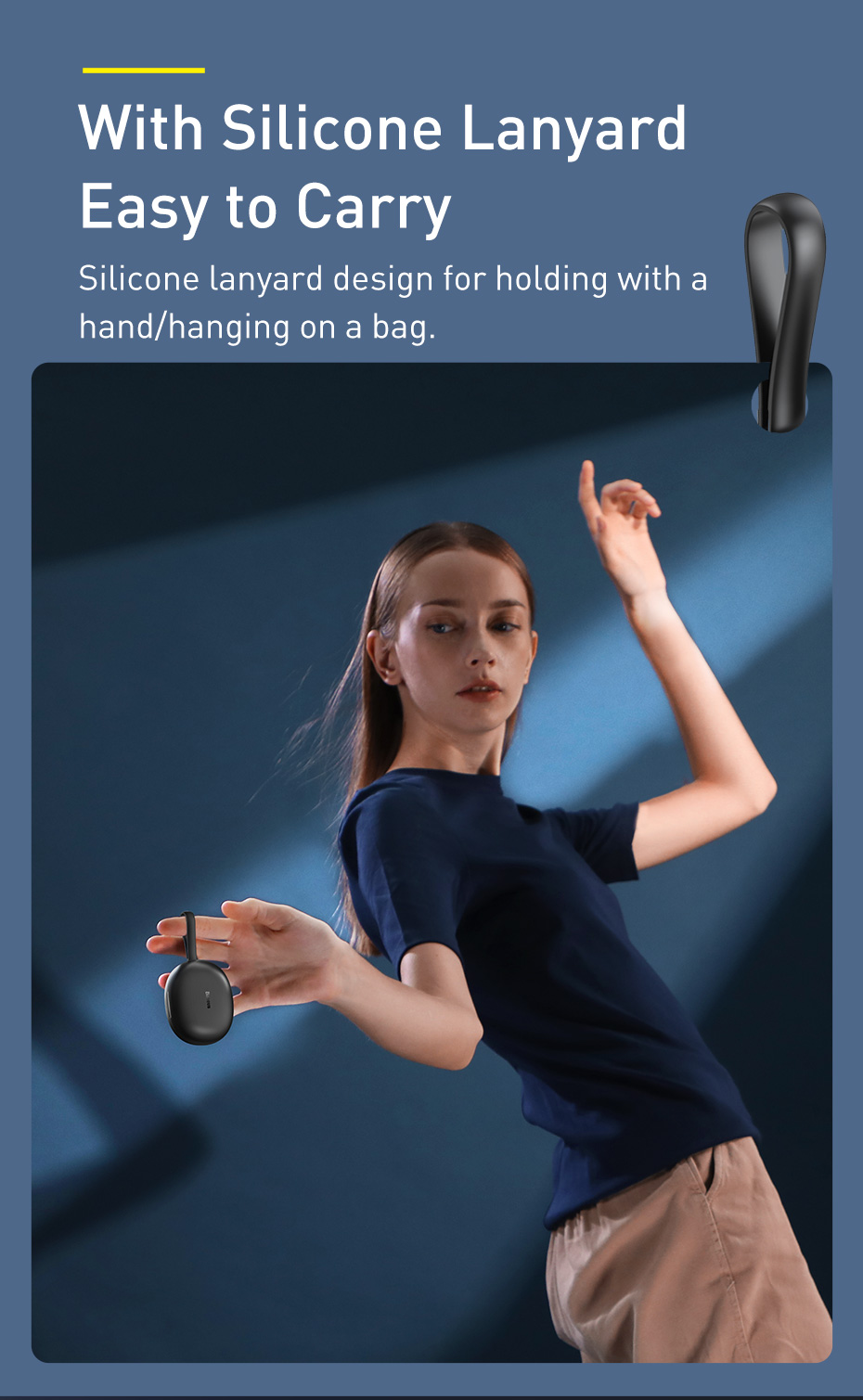 SBC/AAC High Quality Decoding
With a 10mm polymer corrugated diaphragm audio unnit, low, medium and high frequecy with greater spaciousness and a greater sense of depth, retaining the original sound.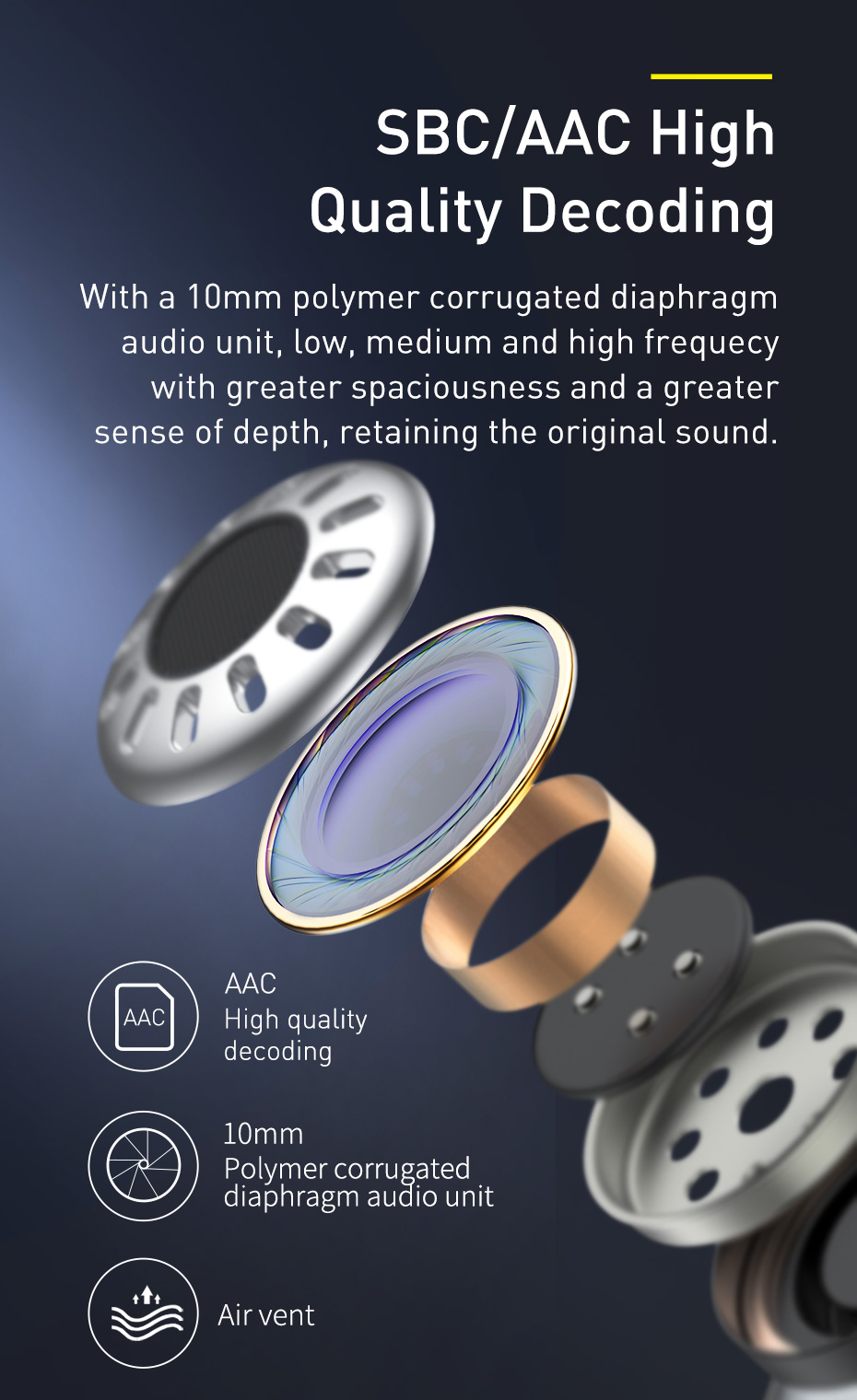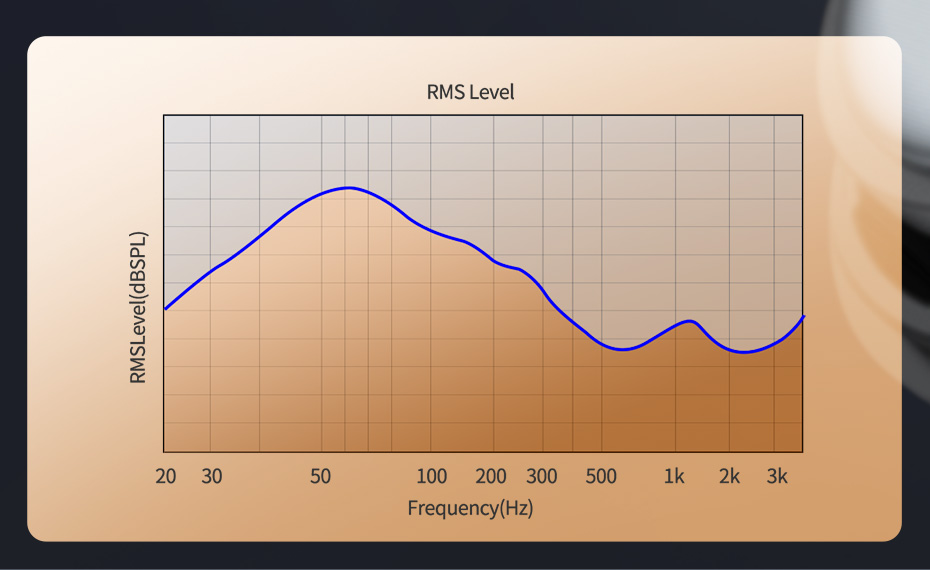 BES Wireless 5.0 Stable Regardless of Distance
Upgraded Bestechnic Wireless 5.0 technology to provide excellent radio frequency stability, faster and more stable transmission, and better compatibility, delivering high quality audio transmission and clear calling experience.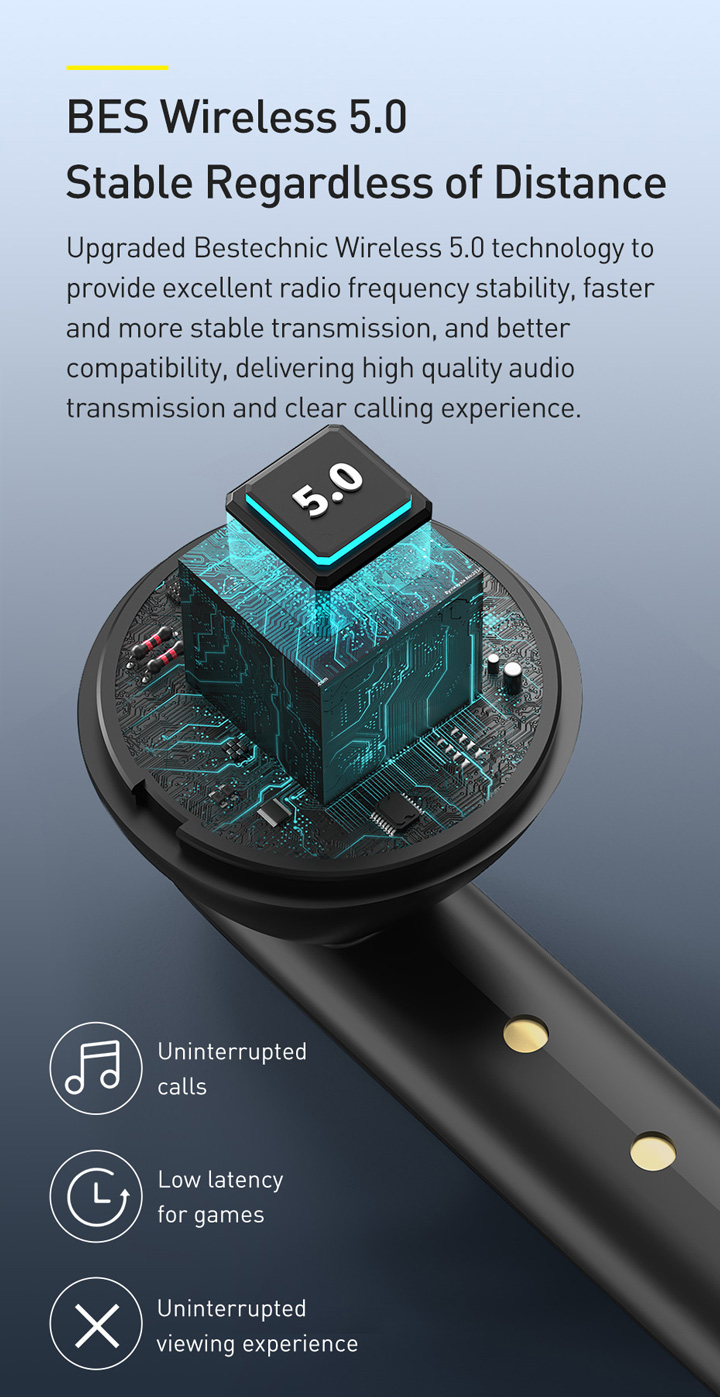 A Proper Fit Anti-drop and Beautiful
Side in-ear design, lightweight and anti-drop.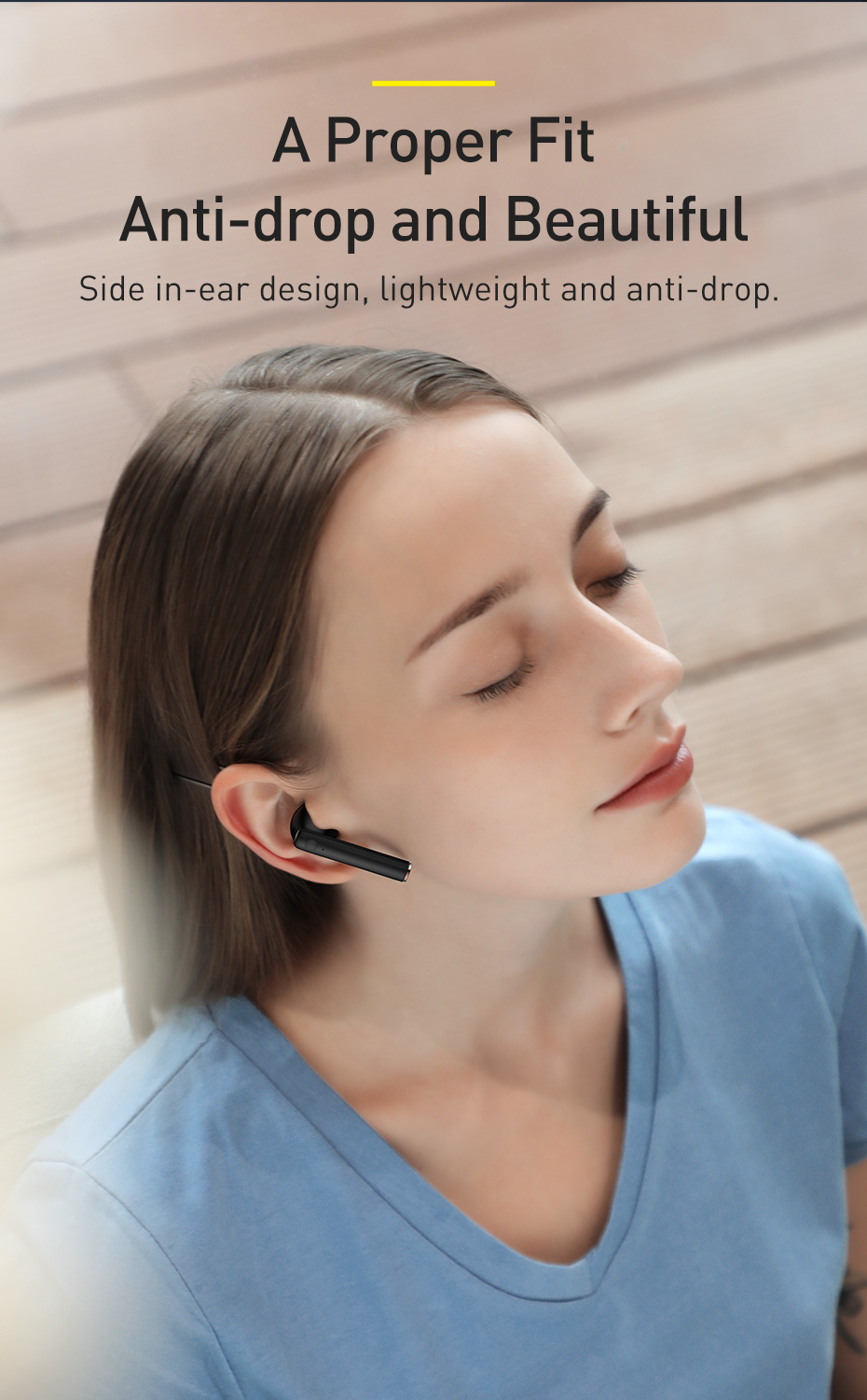 Supports Wireless Charging
Compatible with most Qi wireless chargers, place and charge.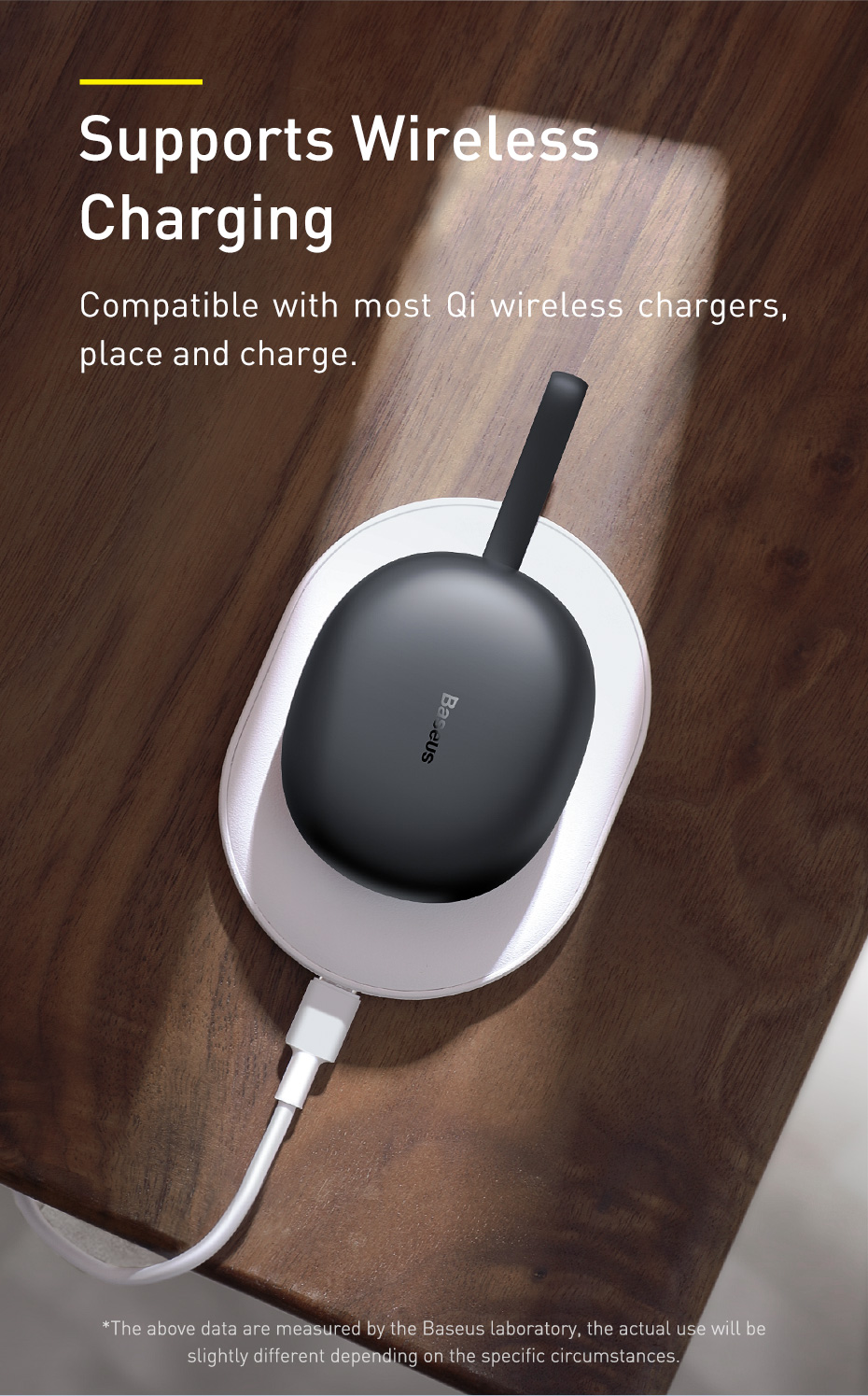 Simple Touch Control
Touch to control musics, volume, calls, voice assistant, etc.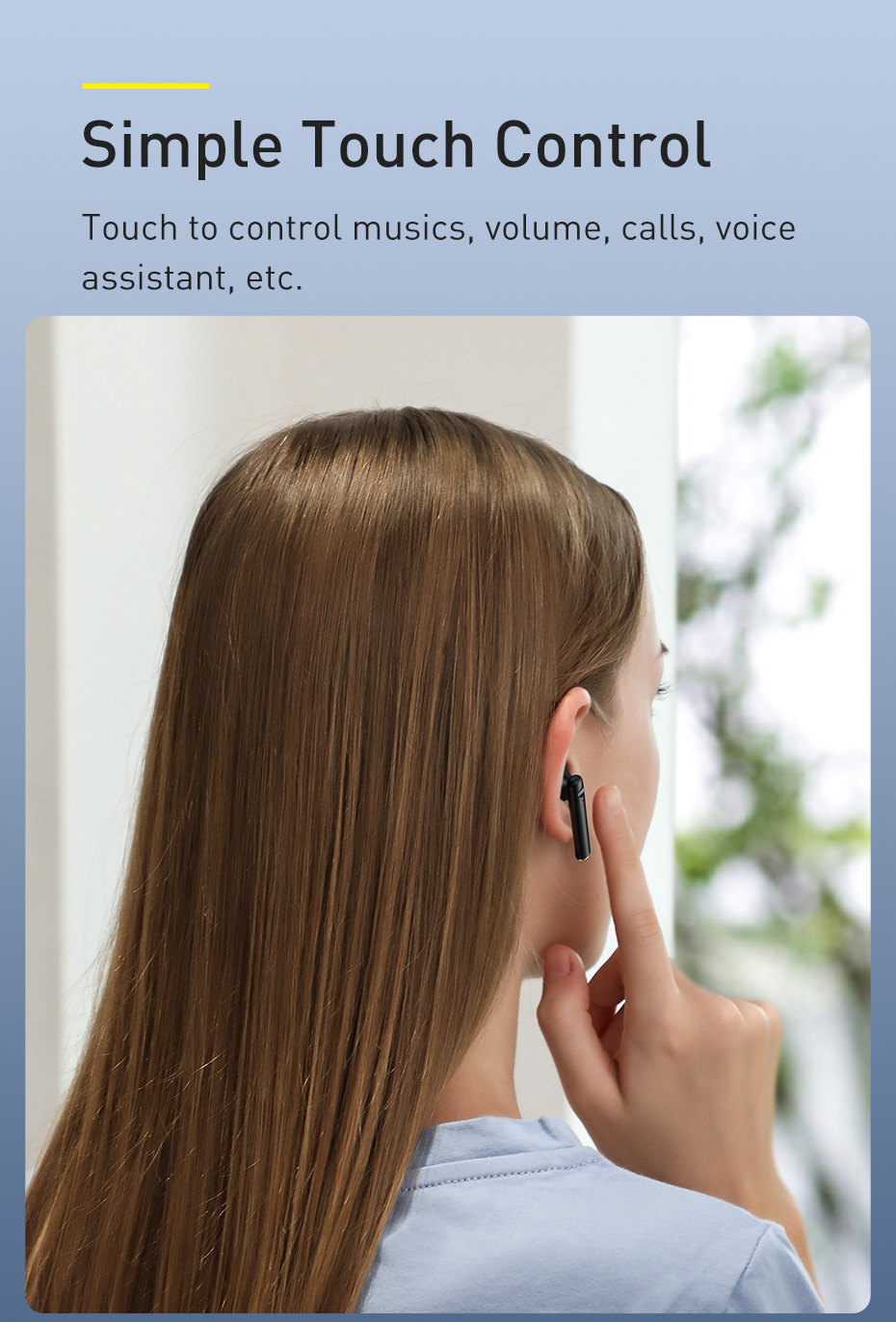 Play / Pase -> Double-click the right earphone(R) Previous song -> Long press left earphone(L) for 1.5 second Anser / Hang up -> Double-click left or right earphone Activate voice assistant(Siri) -> Double-click the left earphone(L) Next song -> Long press left earphone(R) for 1.5 second Reject -> Long press left or right earphone for 2 second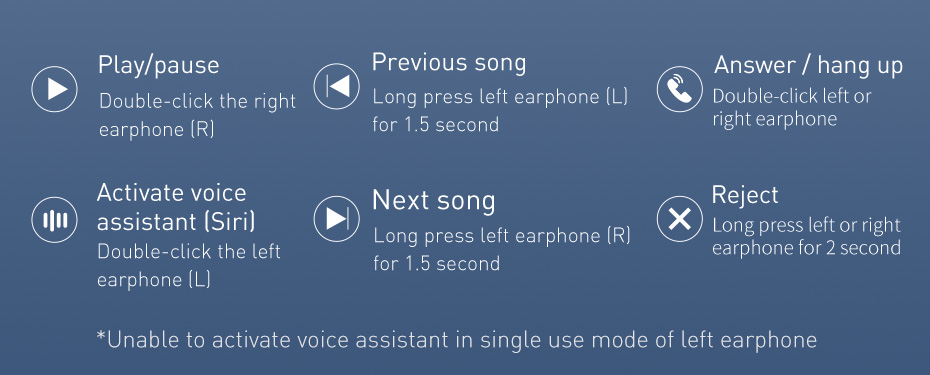 IP55 Grade Dustproof and Waterproof
Strict design with multiple working procedures to prevent form rain and sweat.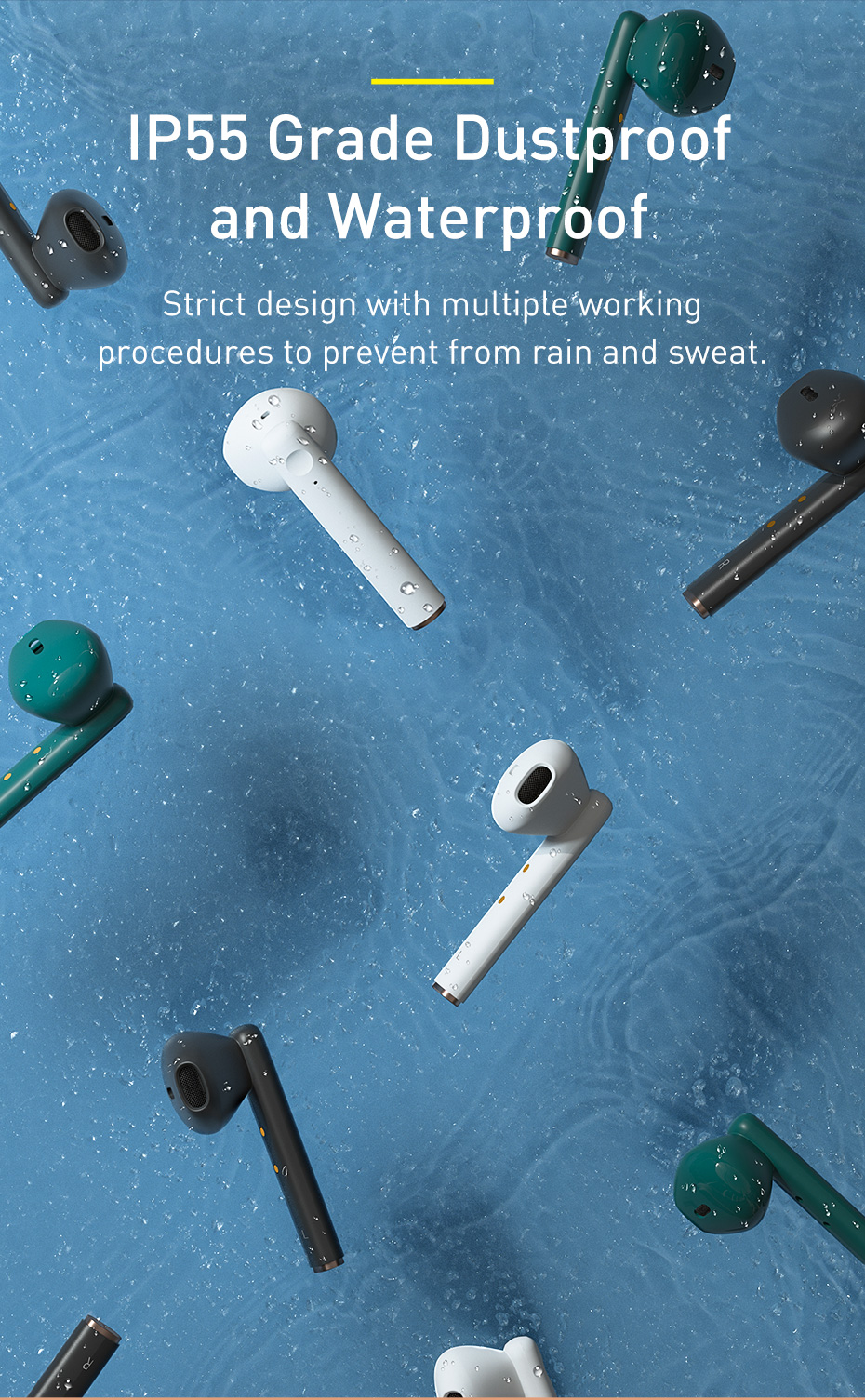 Pleasing Colors
Black | White | Green | Navy