Technical parameters:
Specifications

Customizable Frequency Range

136-174MHz or 400-470MHz

Channel Capacity

16CH

Channel Spacing

±12.5KHz Narrow/±25kHz Wide

Operating Voltage

DC12V ~24V

Operating Temperature

-30°C~ +60°C

Frequency Stability

±2.5ppm

Antenna Impedance

50Ω

Dimension

260*210*70mm

Weight

1.66kg
Transmitter

Intermediate Frequency

160MHz or 465MHz

Power Output

10W

Modulation

F3E

Spurious Emission

-60dB or less

Maximum Frequency Deviation

Wide: ±5kHz Narrow: ±2.5kHz

Audio Distortion

5% or less

FM Noise

Wide:≤45dB Narrow :≤40dB
Receiver

Intermediate Frequency

150MHz or 455MHz

Sensitivity(12dB SINAD)

0.2μV (Wide) 0.25μV (Narrow)

Squelch Sensitivity

0.15μV (Wide) 0.2μV (Narrow)

Adjacent Channel Selectivity

≥ 70dB (Wide) / ≥65dB (Narrow)

Intermodulation

≥ 55dB

Spurious Rejection

≥ 55dB

Image Rejection

≥ 55dB

FM Ham and Noise

≤-45dB(Wide) / ≤ -40dB(Narrow)

Modulation Type

F3E

Operating Bandwidth

≤±7KHz / ≤±5KHz

Audio Distortion

≤ 5%

RETEVIS RT1 10W 3000mAh walkie talkies :
Feature:
1. High-power 10W, The communication distance farther
2. High-capacity battery, Long standby time
3. The Scrambler to ensure the communication confidentiality
4. Two Antenna (High gain antenna and Common antenna),Increase your distance
Specification:
All of our item are brand News

Model

RT1

Frequency Range

UHF:400-520MHz

Channel capacity

16

Output power

High:10W/Low:5W

Operating Voltage

7.2V DC

Antenna Impedance

50 ohm

Working Temperature

-20°C~+50°C

Frequency Spacing

12.5kHz/25kHz

Battery capacity

3800mAh

Color

Black

Dimension(Exclude antenna)

133x59x36mm

Weight(Include Battery)

272g

Feature

3600mAh polymer Li-ion Battery

Yes

260 hours long standby time

Yes

CTCSS/DCS non-standby code

Yes

High/Low power selectable

Yes

English/Chinese Voice prompt

Yes

VOX sensitivity adjustable

Yes

10W/5W power switch with side-key operation

Yes

10 Watt ultra-high output power

Yes

High/Low voltage TX selection

Yes

PC program protection

Yes

COMP/Scrambler

Yes

Voice companding function

Yes

Bandwidth selectable(12.5/25kHz

Yes

Battery save function

Yes

1750Hz tone

Yes

Squelch adjustment function

Yes

End-tone elimination

Yes

Receiving alarm

Yes

Time-out-timer(TOT)

Yes

Side-key assignment

Yes

Low-battery alert

Yes

Busy channel lock

Yes

VOX transmitting

Yes

Scanning

Yes

Specification

Working mode

Simplex or semi-duplex

Modulation type

16KF¢3E

Spurious radiation

<=7.5µW

Modulated noise

<-40dB

Modulation distortion

<55

Frequency stability

5ppm

Max Fr. Deviation

<=±5kHz

Current

<=2600mA

Audio response

+6.5—-14dB

Adjacent Ch. Power

>=65dB

Intermediation sensitivity

8-12mv

Receiver

Sensitivity

<=0.2V

Occupied bandwidth

<=16kHz

Selectivity

>=65dB

intermediation

>=55dB

Audio power

1W

Audio distortion

<=5%

Frequency stability

5ppm

Curent

80mA(when standby)

220mA(when working)

Audio response

+7—12.5dB

RETEVIS MA01 Glass Steel Antenna:
Features:
100% brand new

High quality aluminium alloy material

The antenna is Omni directional base station antenna, with high gain, wide bandwidth, low standing wave ratio, waterproof, anti - corrosion with high strength and high quality aluminium alloy package, strong wind resistance characteristics, is a kind of ideal communication antenna, antenna design style, easy disassembly and assembly and convenient use.
Specification:
| | |
| --- | --- |
| Brand          | Retevis |
| Model | MA01 |
| Color | Silvery White |
| Frequency | VHF: 135-174MHz or UHF:390-470MHz |
| Gain | VHF: 3.5dBi or UHF:4dBi |
| Support Power | 100W |
| S.W.R | <1.2 |
| Element | 3 |
| Length | VHF:84cm or  UHF:45.7inch(116cm) |
| Weight | VHF:0.86kg or UHF:0.88kg |

 Storage Box Features:
The inner lining adopts a fit design to ensure that the product will not shake during carrying
The material is strong and sturdy, which can well protect the products inside
Portable design, you can put down all the accessories
The sharp corners of the box are protected by metal, which greatly improves the reliability and durability of the product.
Applicable if other product sizes are appropriate.
Size: 517 x 317 x 140mm / 20.4 x 12.5 x 5.5 inch

Note:

1: RT97 repeater has three version.

① UHF fixed frequency version(TX frequency:463.3125MHz,RX frequency:453:3125MHz,offset:10MHz)

 

② VHF fixed frequency version(TX frequency:162.6125MHz,RX frequency:152.6125MHz,offset:10MHz)

 

③ Customizable frequency version.(Customizable Frequency Range: 136-174MHz or 400-470MHz)

 

If you need to customize the TX frequency and RX frequency,pls choose Customizable frequency version.

​

2:Each built-in duplexer can only be set to a fixed RX(receiving) frequency and TX(transmitting) frequency during production,not a frequency range. So if you want to customize, please provide us with TX frequency point, RX frequency point, offset,adapter type.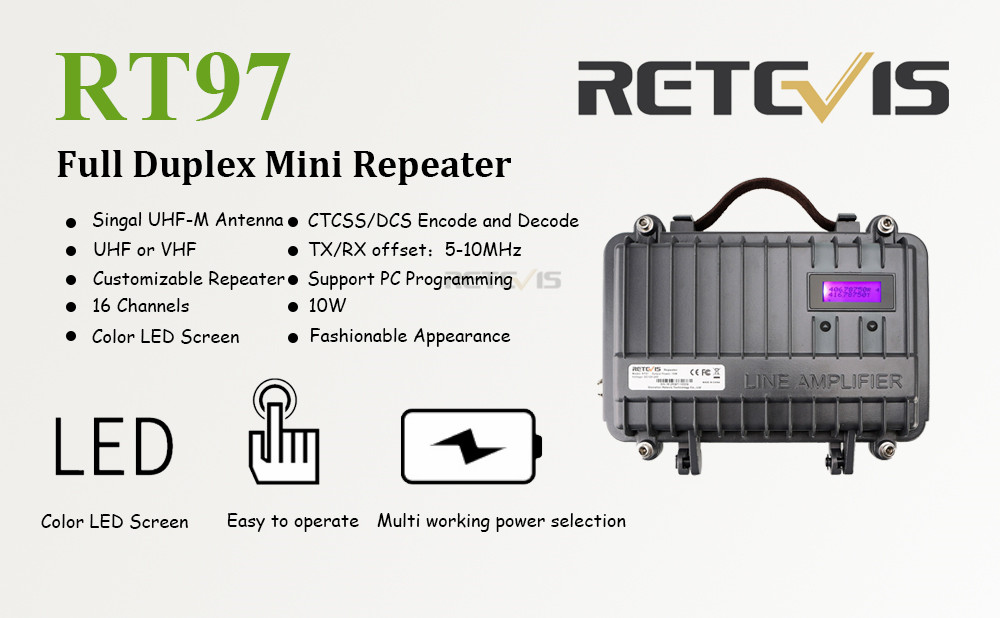 Get to know RT97 Full Duplex Mini Repeater
1: Retevis RT97 is a 10w Full Duplex Mini Two Way Radio Repeater(UHF or VHF)Duplex mode on two frequencies allow it receives simultaneously while sending.
2: The repeater is used to increase transmission range of two way radio. When the transmission distance between two radios exceeds the range of the signal radiation, the repeater can forward the received signal from one to another,which can provide reliable,clearly, efficient communication service and expand the transmission range and communication capabilities between two radios, greatly improving your work efficiency.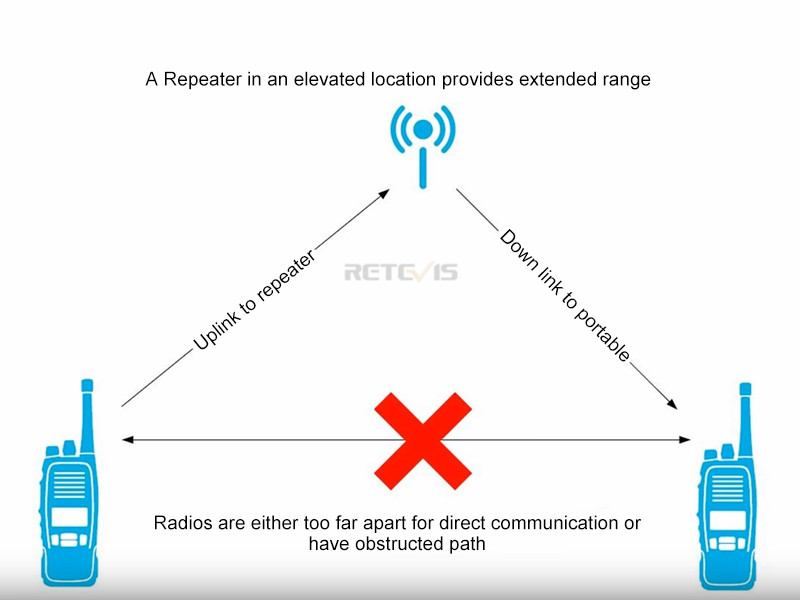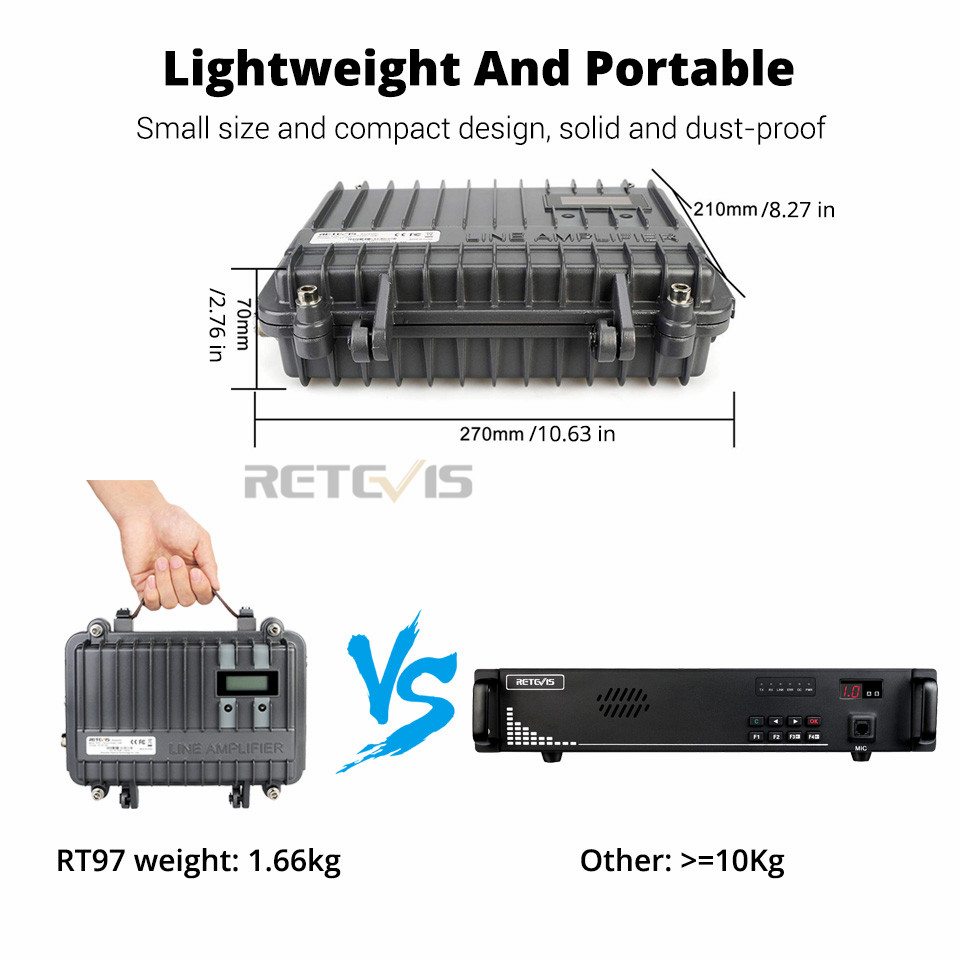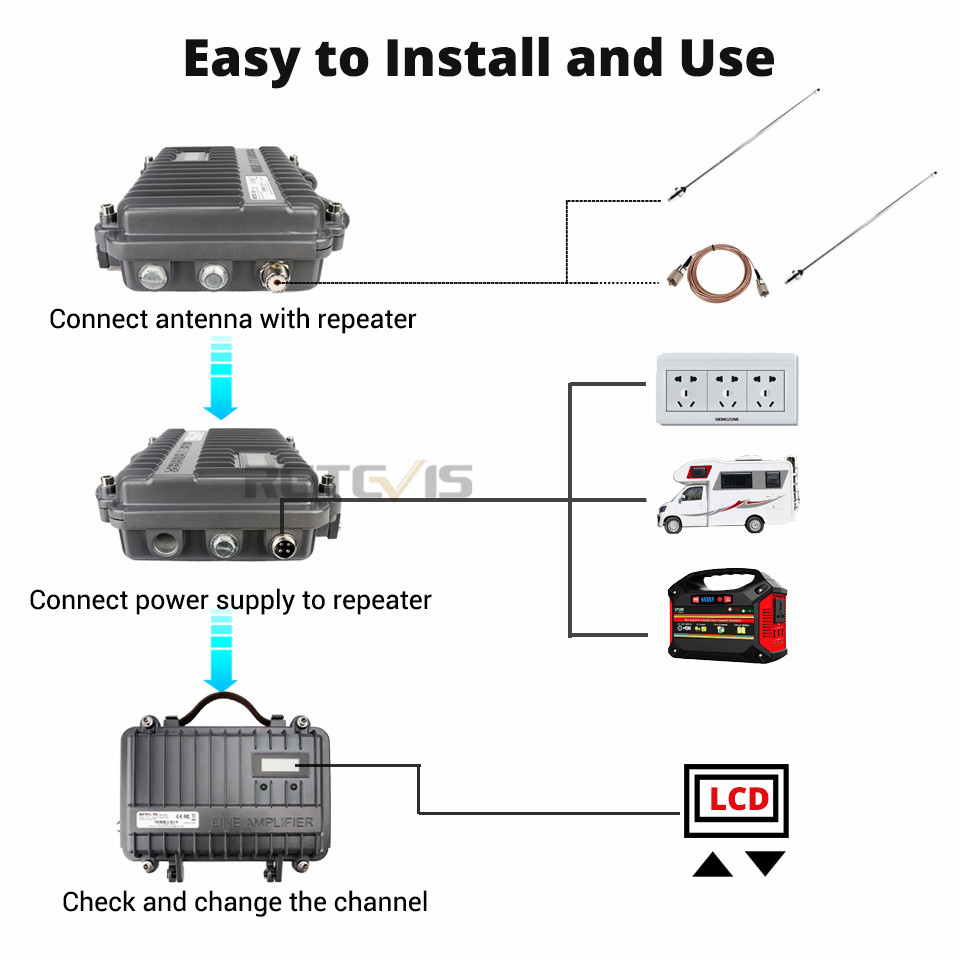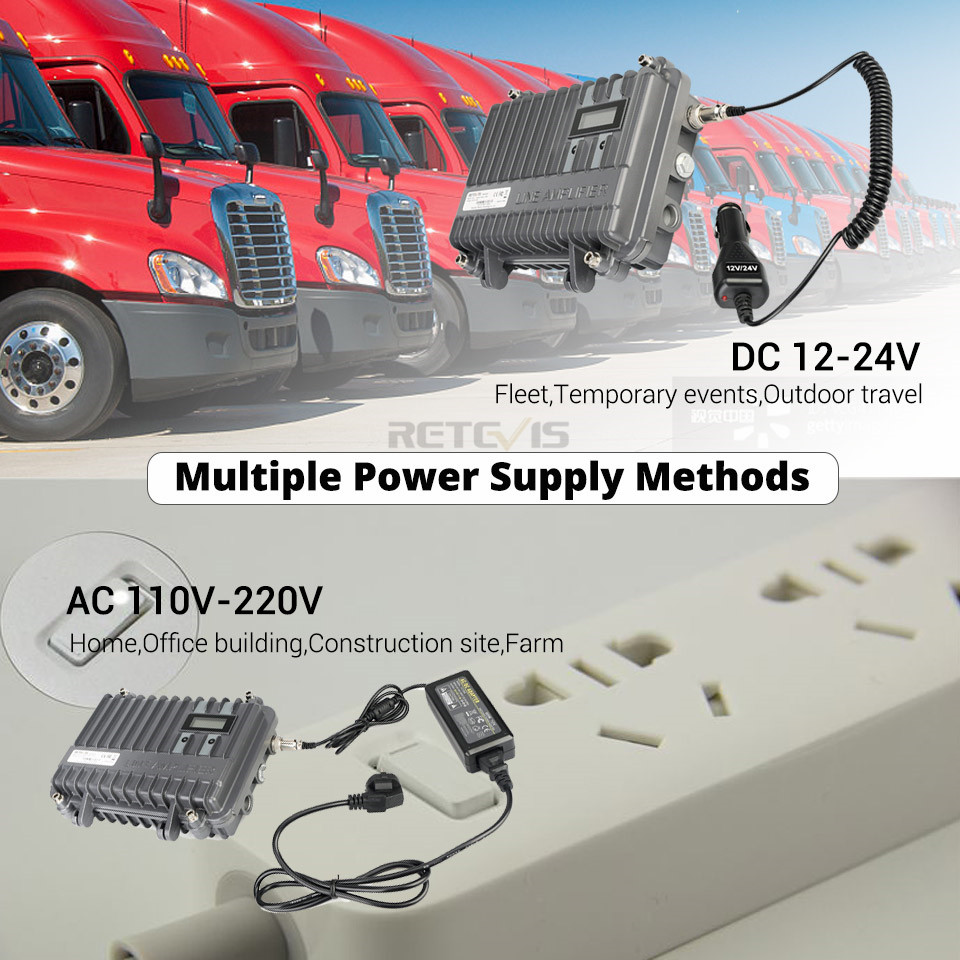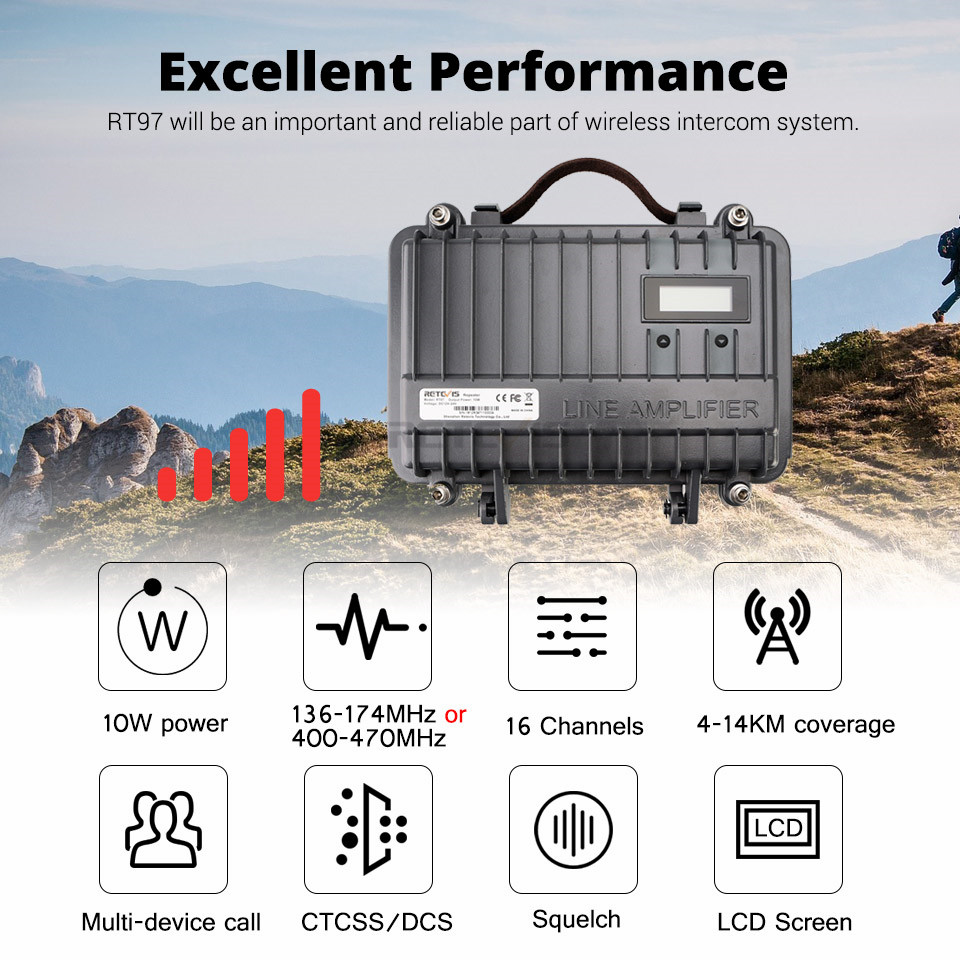 1,Communication signal coverage of underground parking lots and storys in properly communities.
2,Communication signal coverage of the Fad zones of hotel, KTV and other entertainment venues.
3,Communication signal coverage of the front and rear cars of the moving fleet.
4,Communication signal covering of mining,ports,forest and enterprises,etc.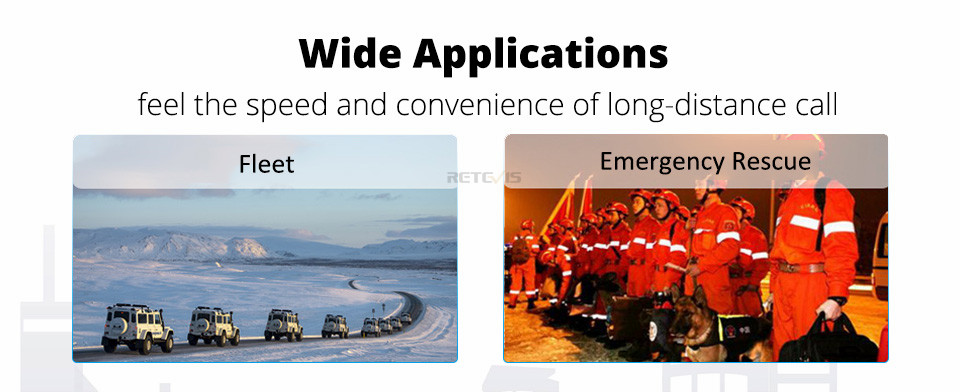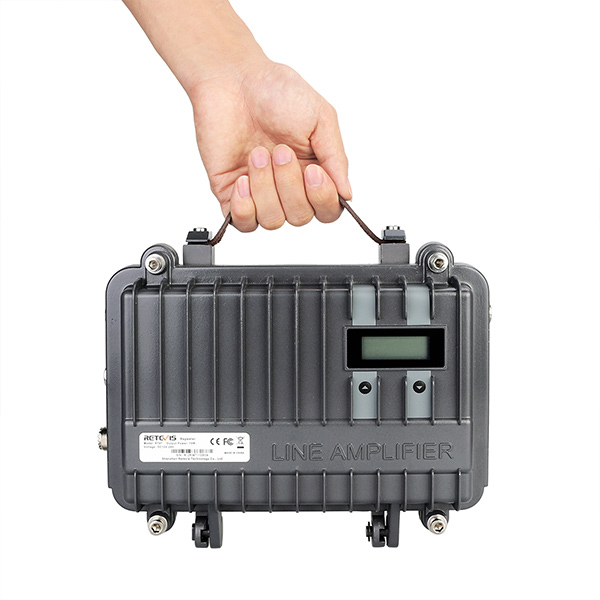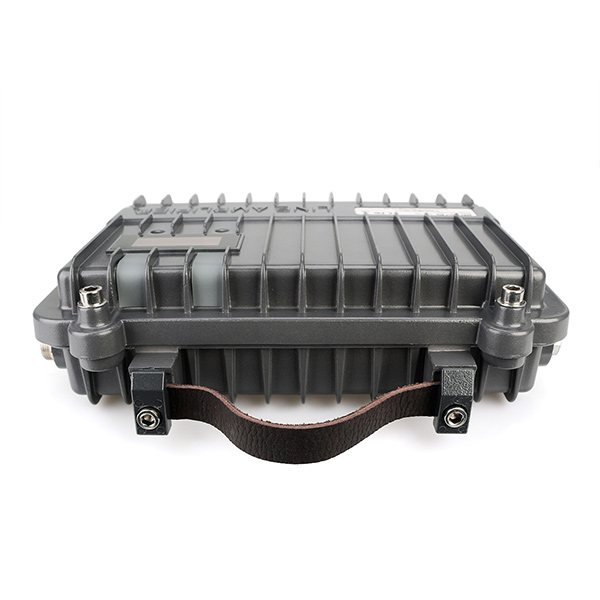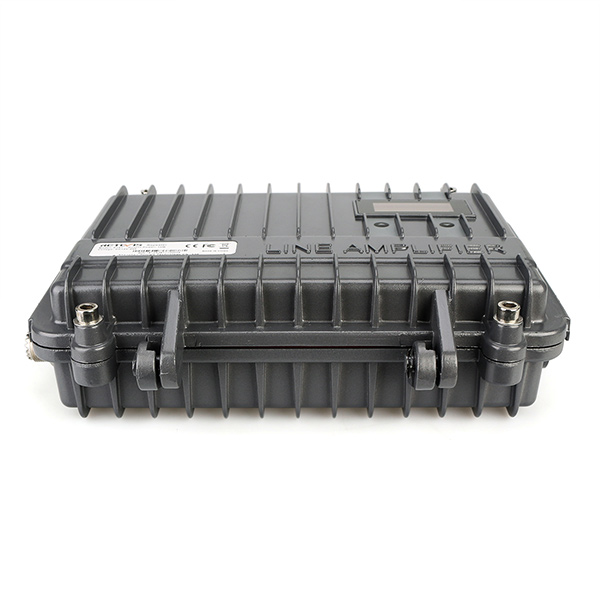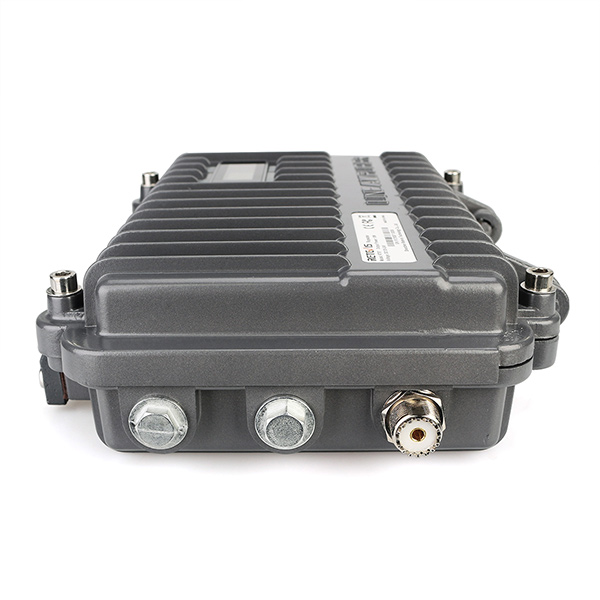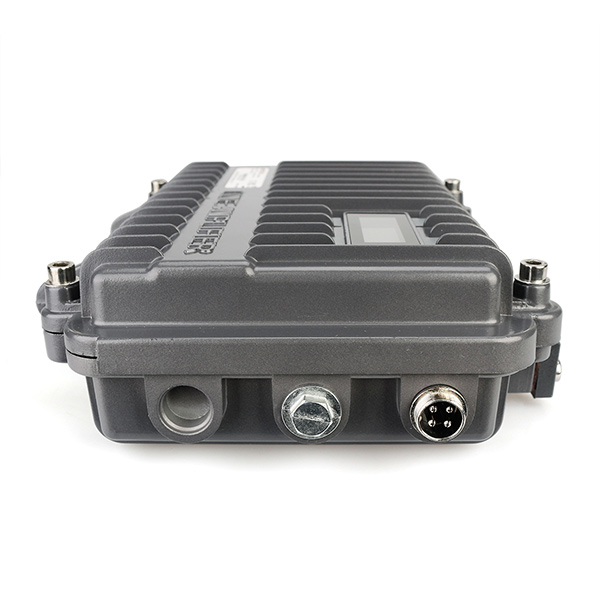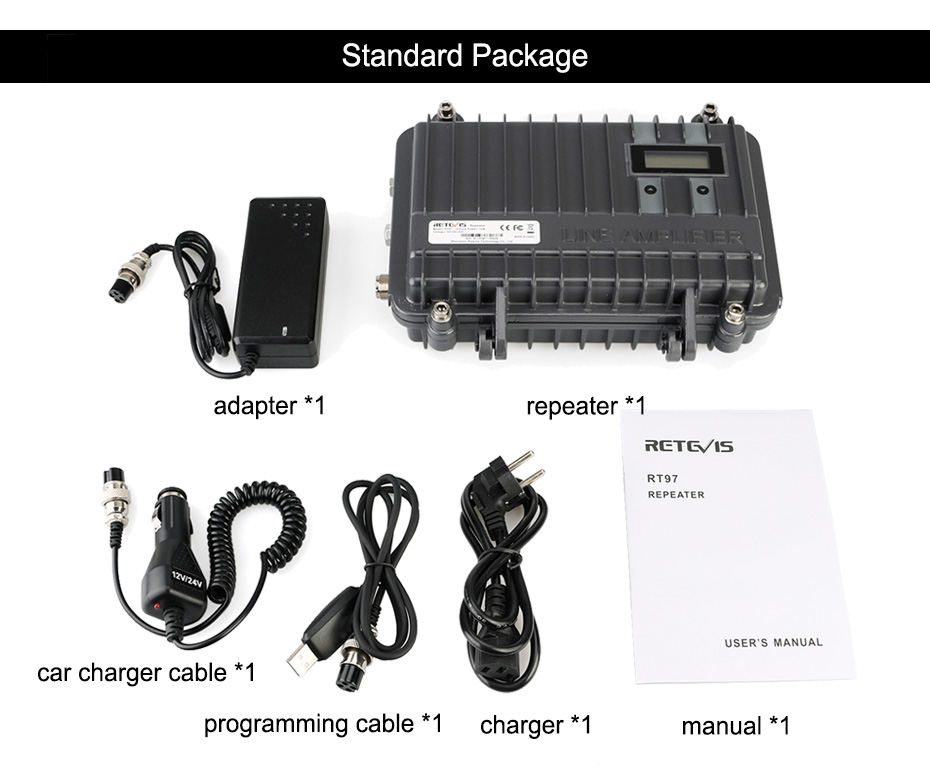 High-power 10W
High-power 10W, The communication distance farther.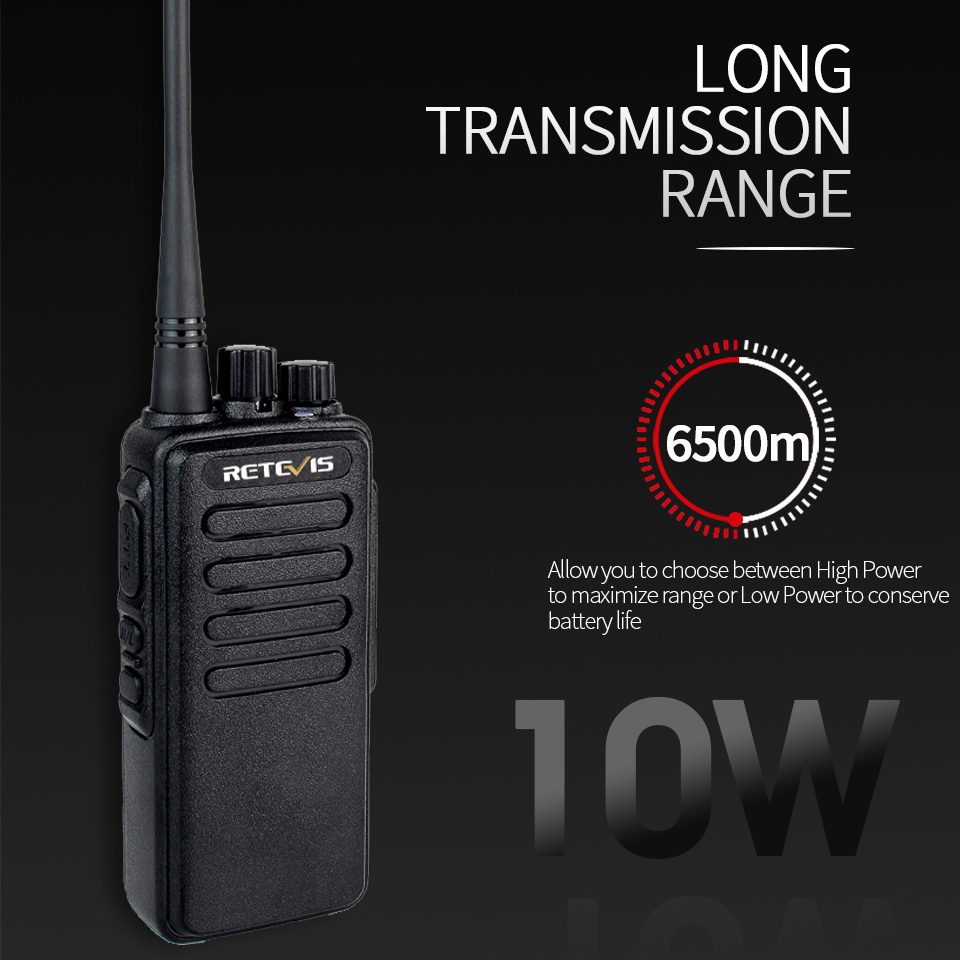 3000mAh High Power Battery
3000mAh rechargeable battery capacity support you long time using.Charging 3-4 hours and can last 12-24 hours using. Low-battery alert is convenient during the working.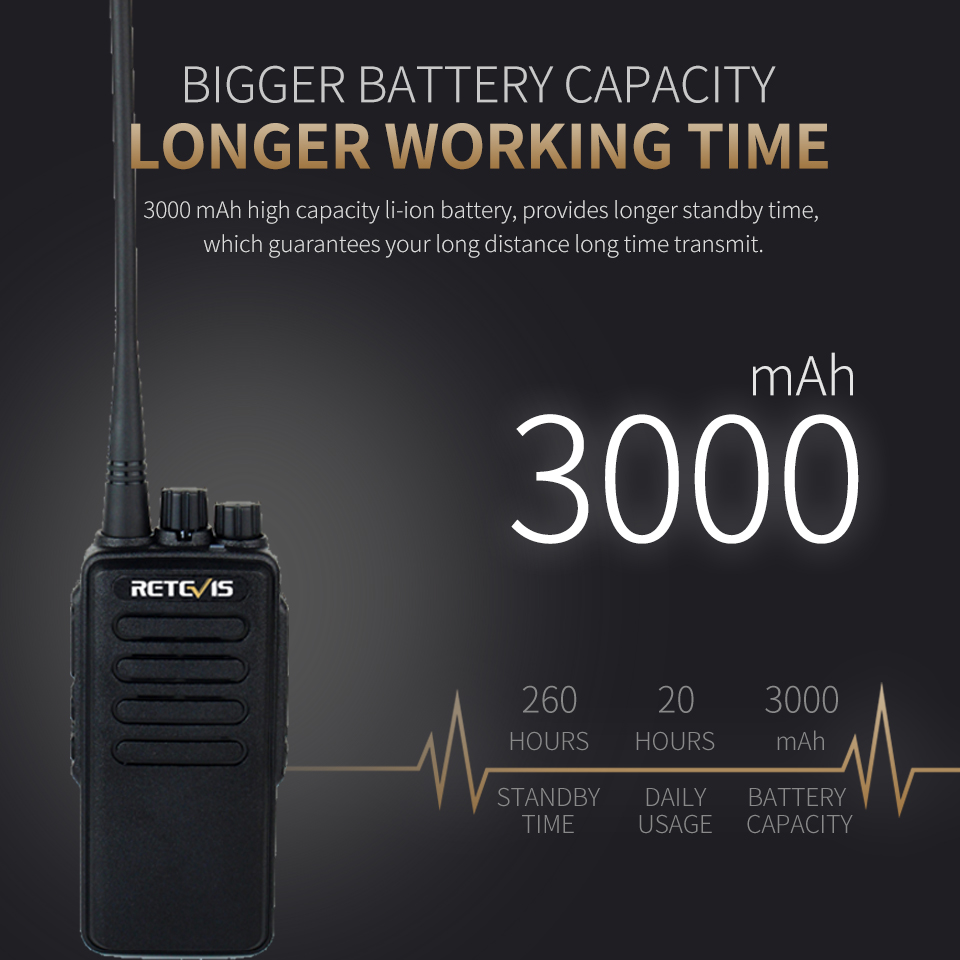 Long range walkie talkies
Come with 2 antennas(High gain antenna and Common antenna),one is common and the other is high gain greatly increasing the range.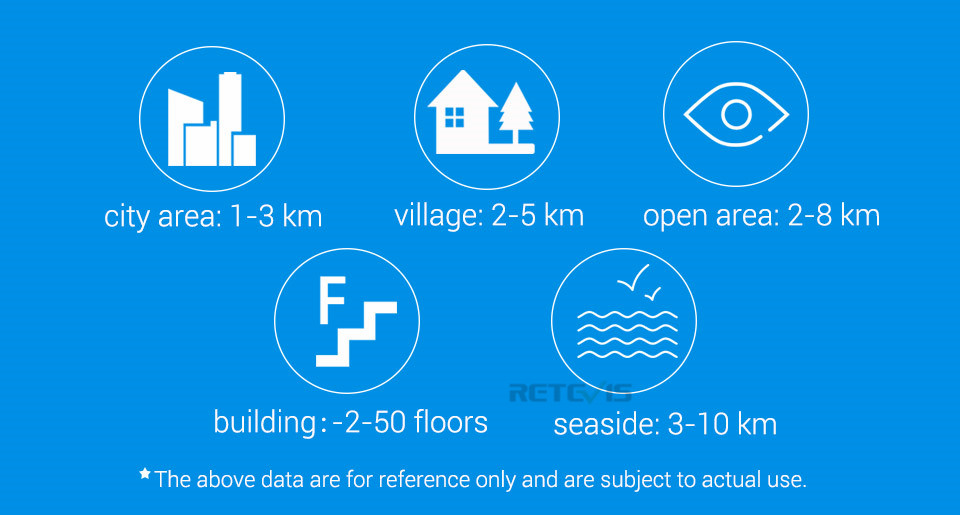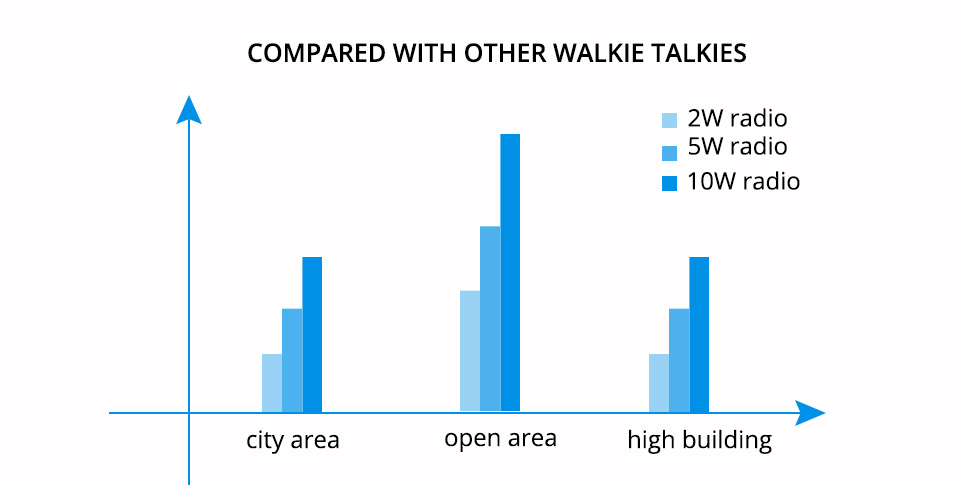 Strong shell
The strong shell bring you a reliable and economical experience.It is especially suitable for construction site and various harsh environment.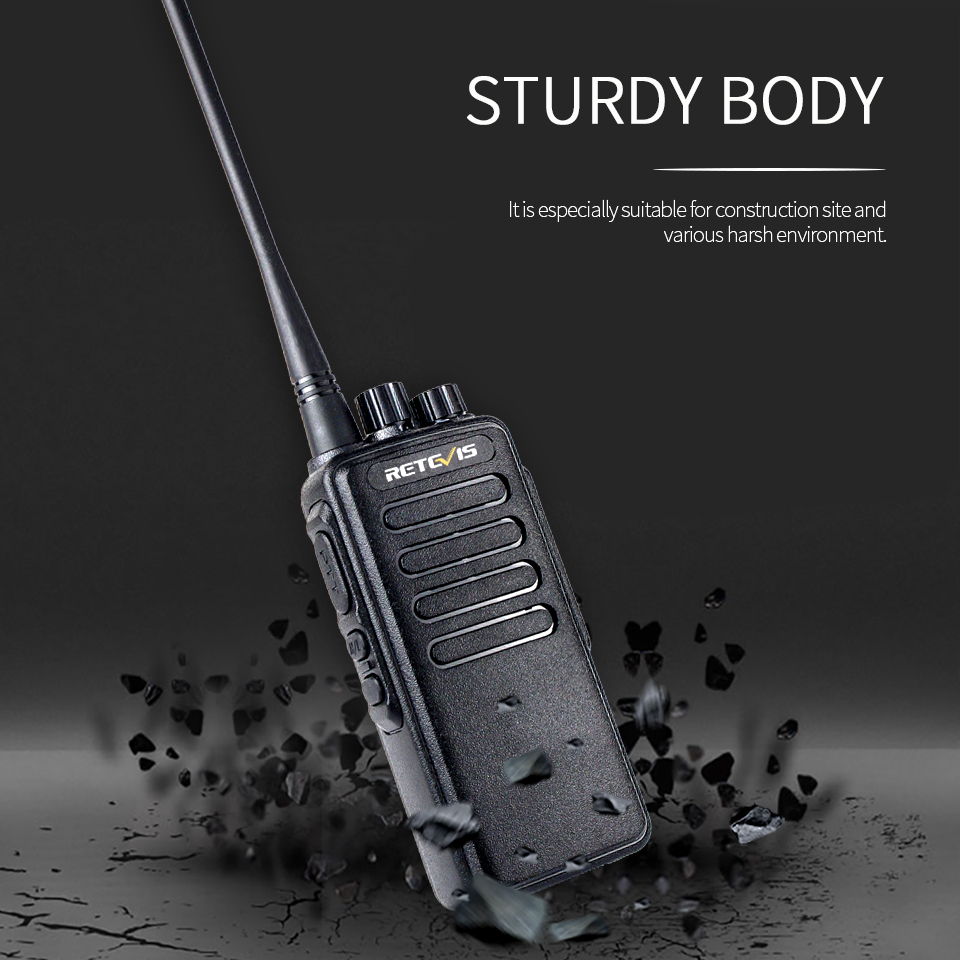 ​
Emergency Alarm
When the user is in danger situation, press the Emergency Alarm button to call for help.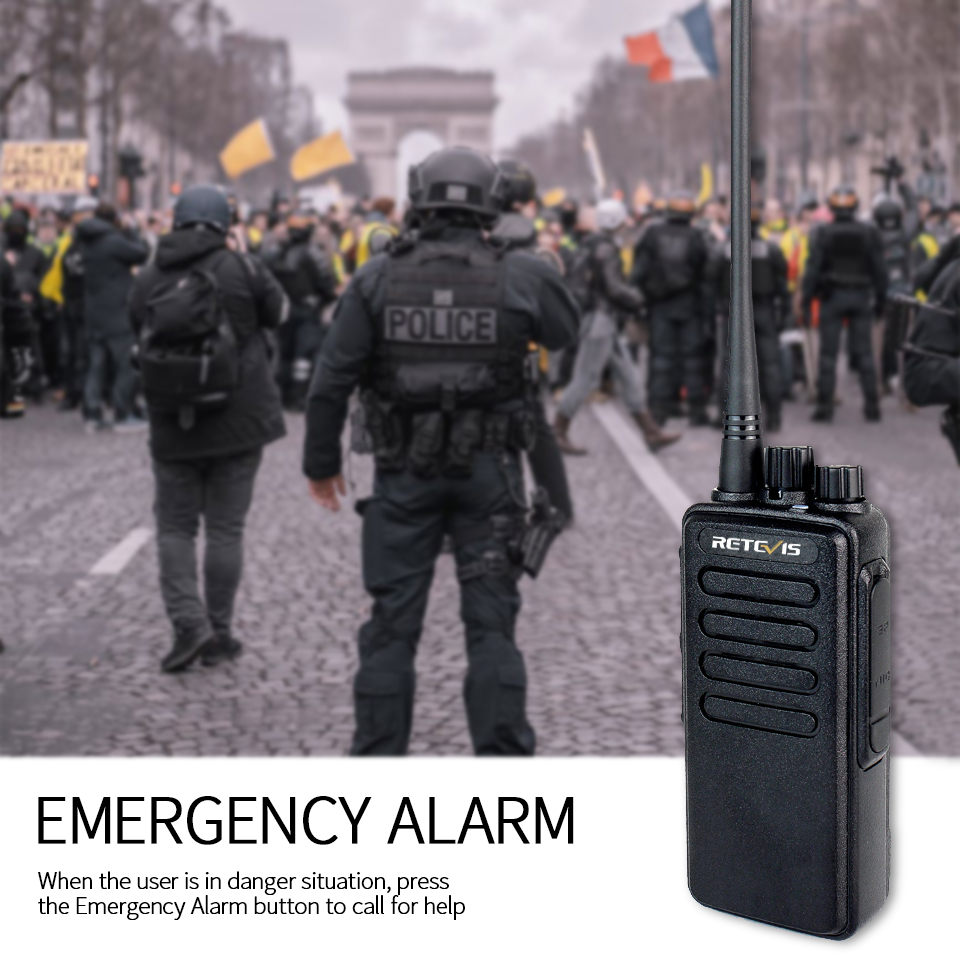 Liberate Your Hands
Turn on the VOX function, wear matching headphones, and activate the microphone to transmit signals through voice.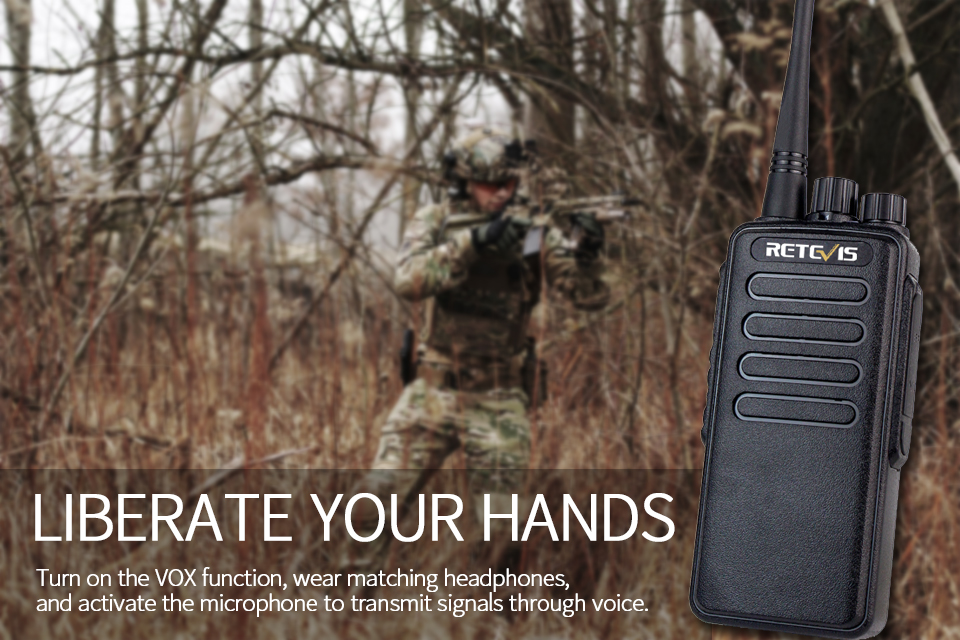 Product Details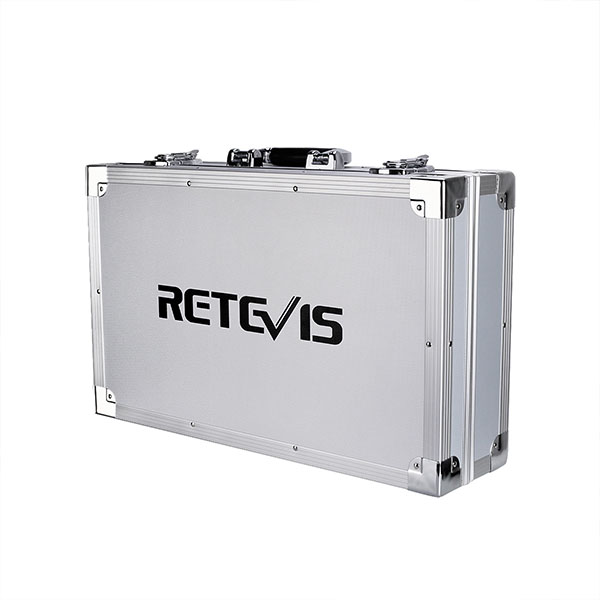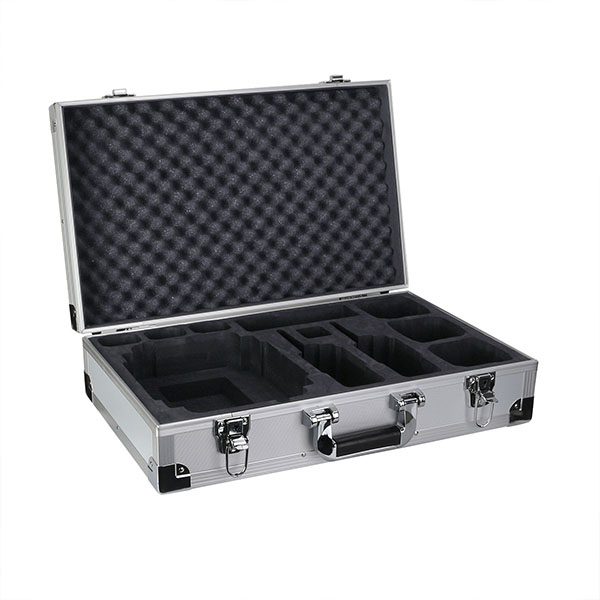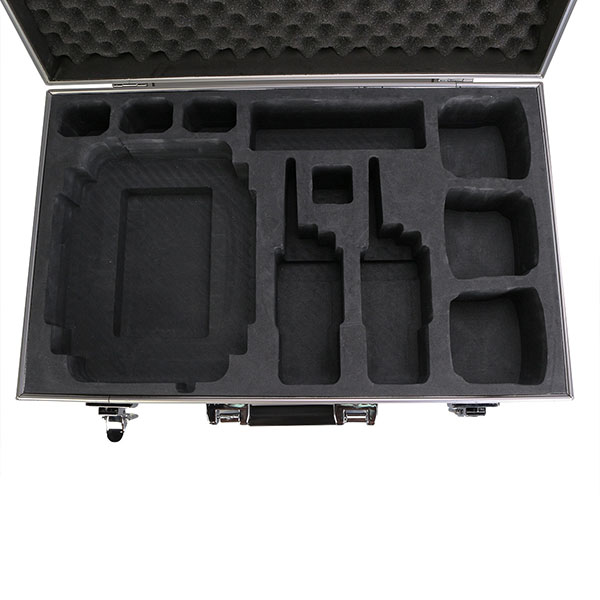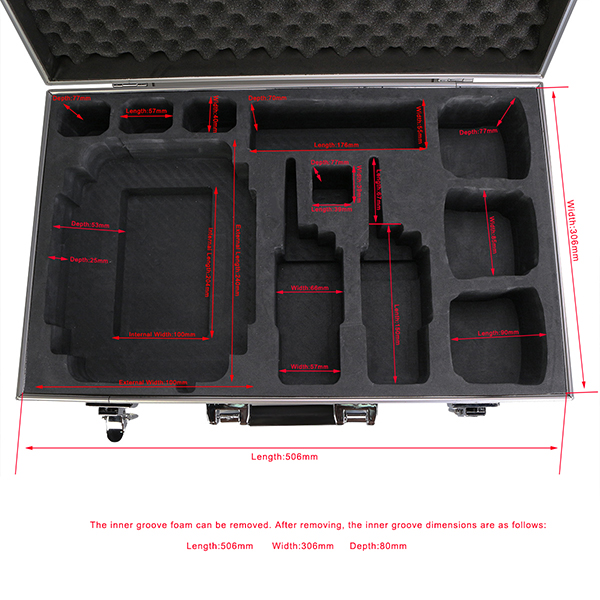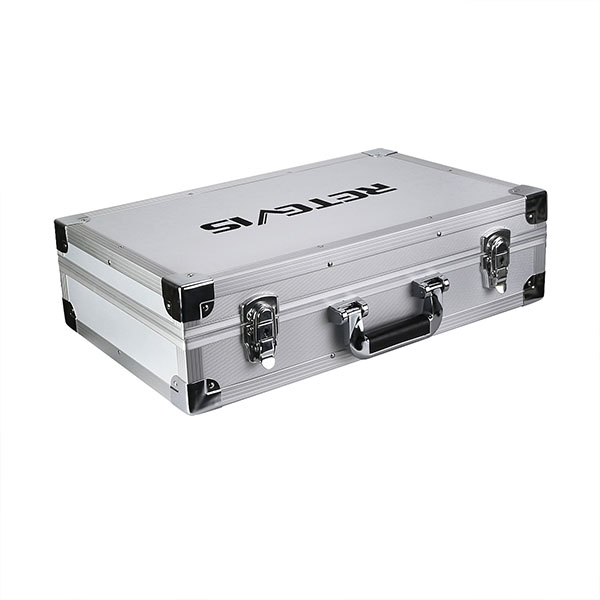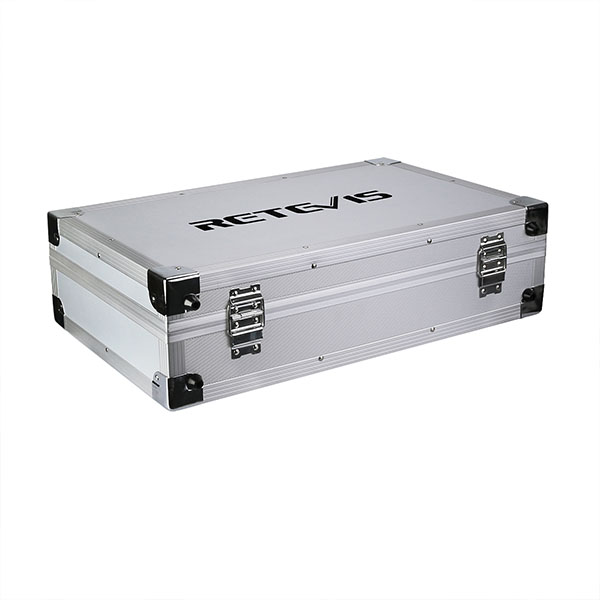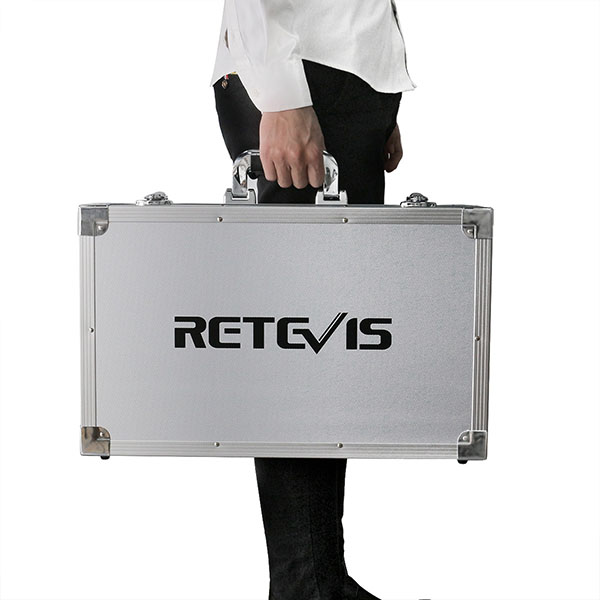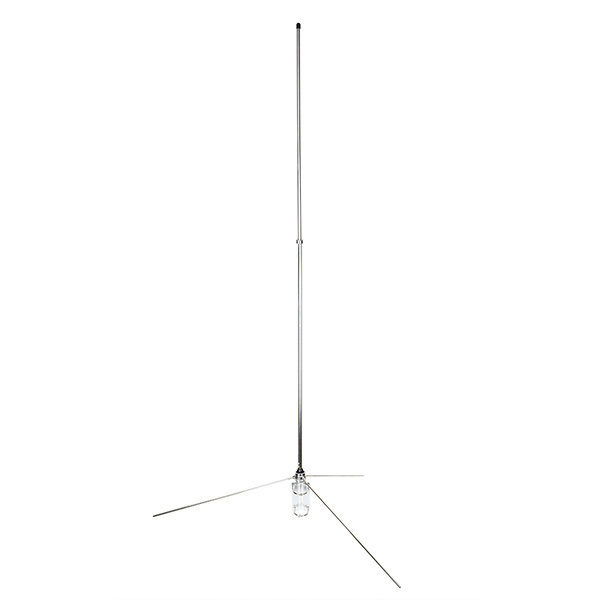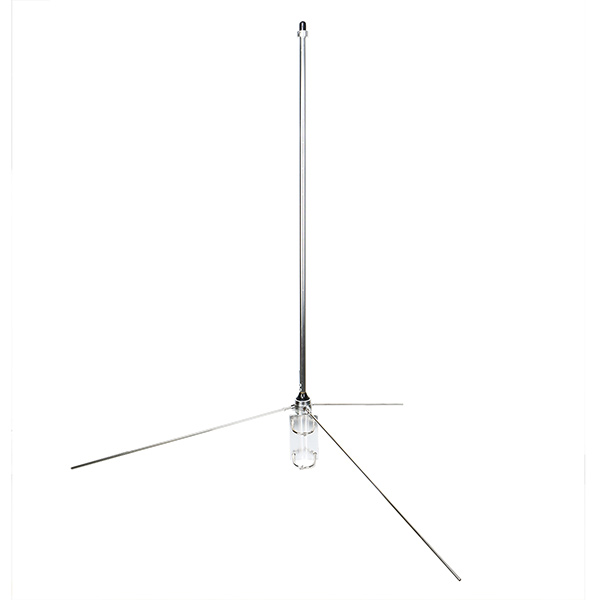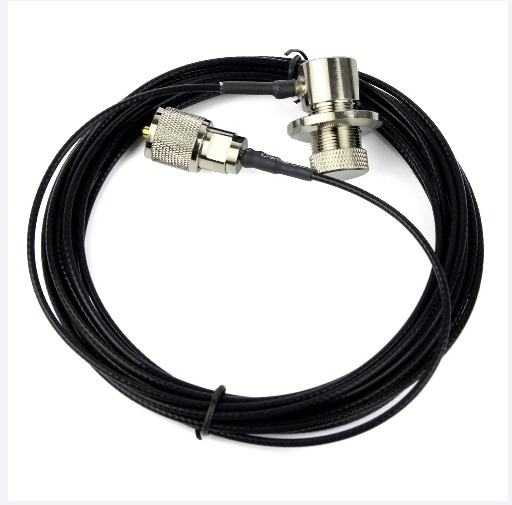 Package include:
1 x RT97 Repeater
1 x Charger (EU/US/AU/UK optional)
1 x Power Supply Adapter
1 x Car Charger Cable
1 x Programming Cable for repeater
1 x User's Manual for repeater
 5 x RT1 two way radio
10 x Antenna
 5 x Battery
 5 x Adapter
 5 x Belt Clip
5 x Hand Strap
5 x User Manual
1 x Case Storage Box
1 x Omni-Directional Base Station Antenna
1 x Black 5 Meters Feeder Cable