OPENPROT 2.0 ECU FLASH Chip Tunning open port 2.0 For Toyota OBD2 Scanner For JLR SDD V158 OBD 2 OBD2 Car Diagnostic Auto Tool
Notice:
1.It can not update online.Please disconnect internet,Do not connect the Internet when you use it otherwise device will damaged.
2.Computer System Requirement: Windows XP/Win 7 32bits
3.Please close anti-virus programmer when run software.
4.This Tool also can support for Mercedes Benz,but we don't provide software,and our 2CD is better than 4 CD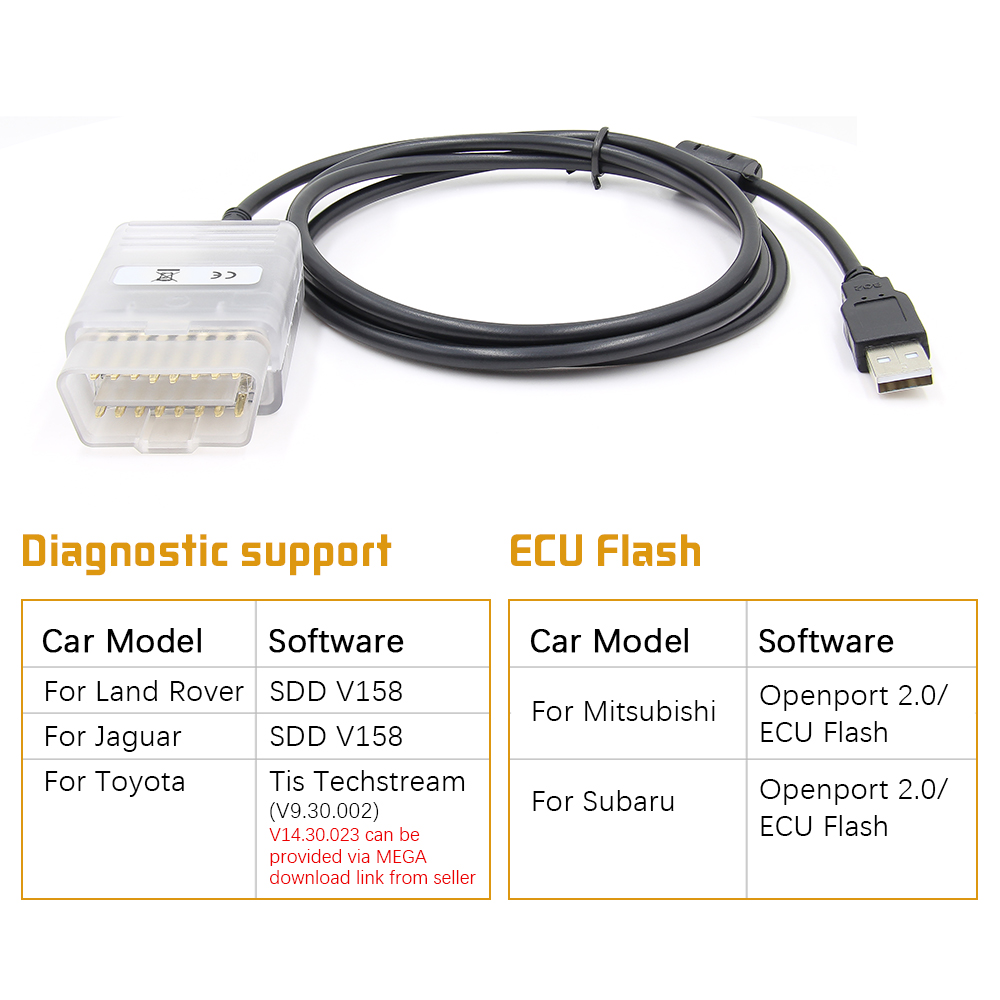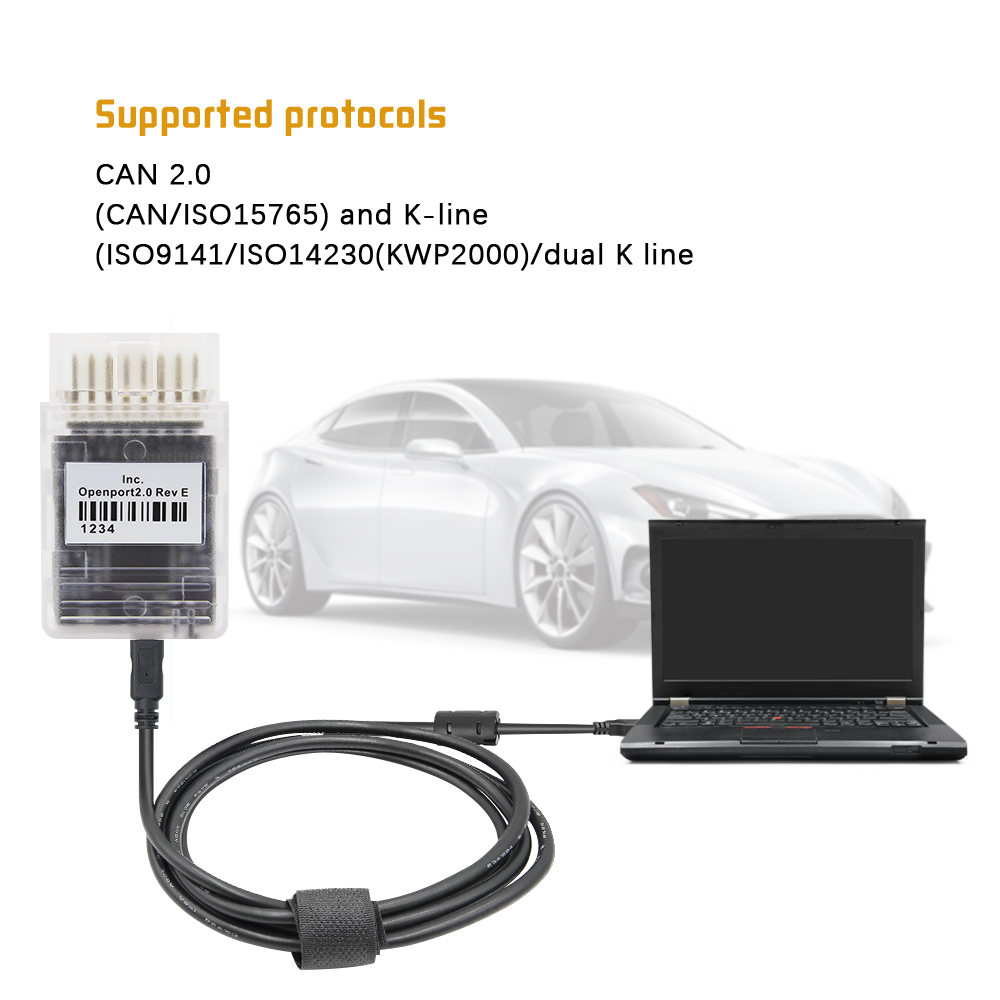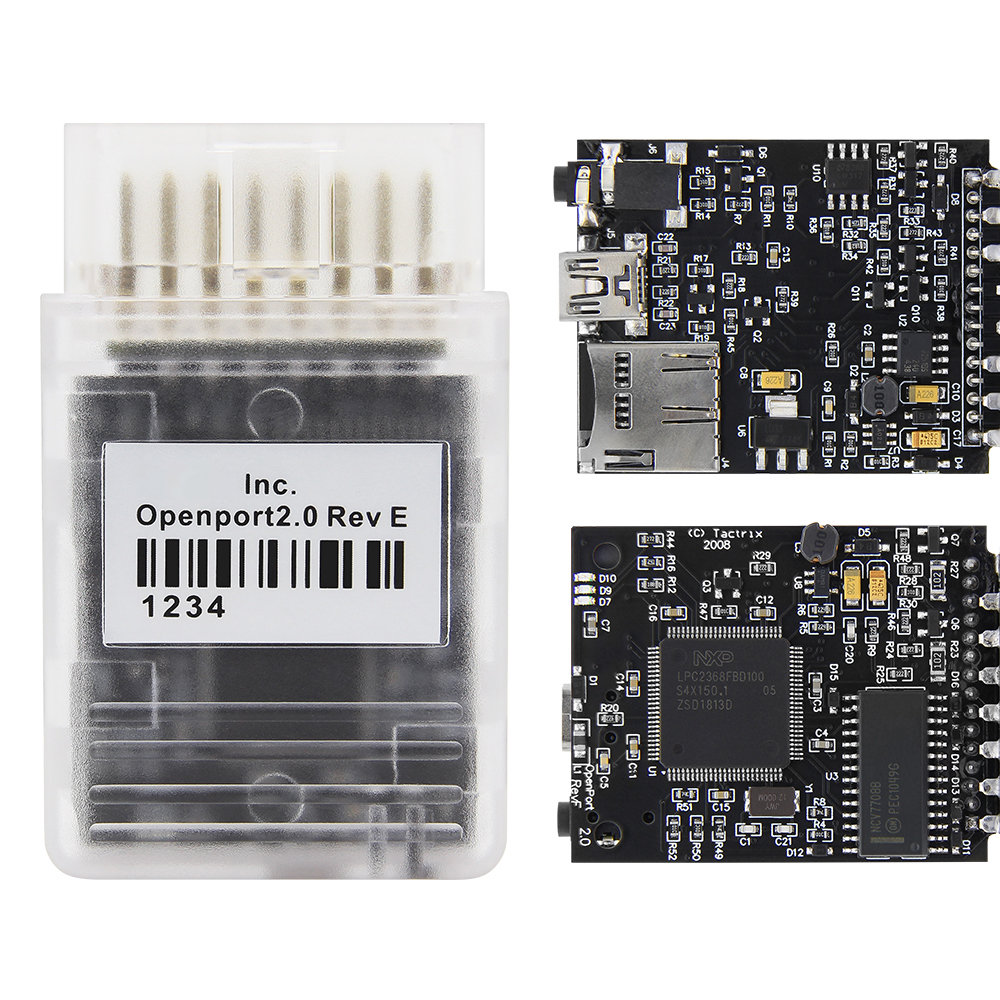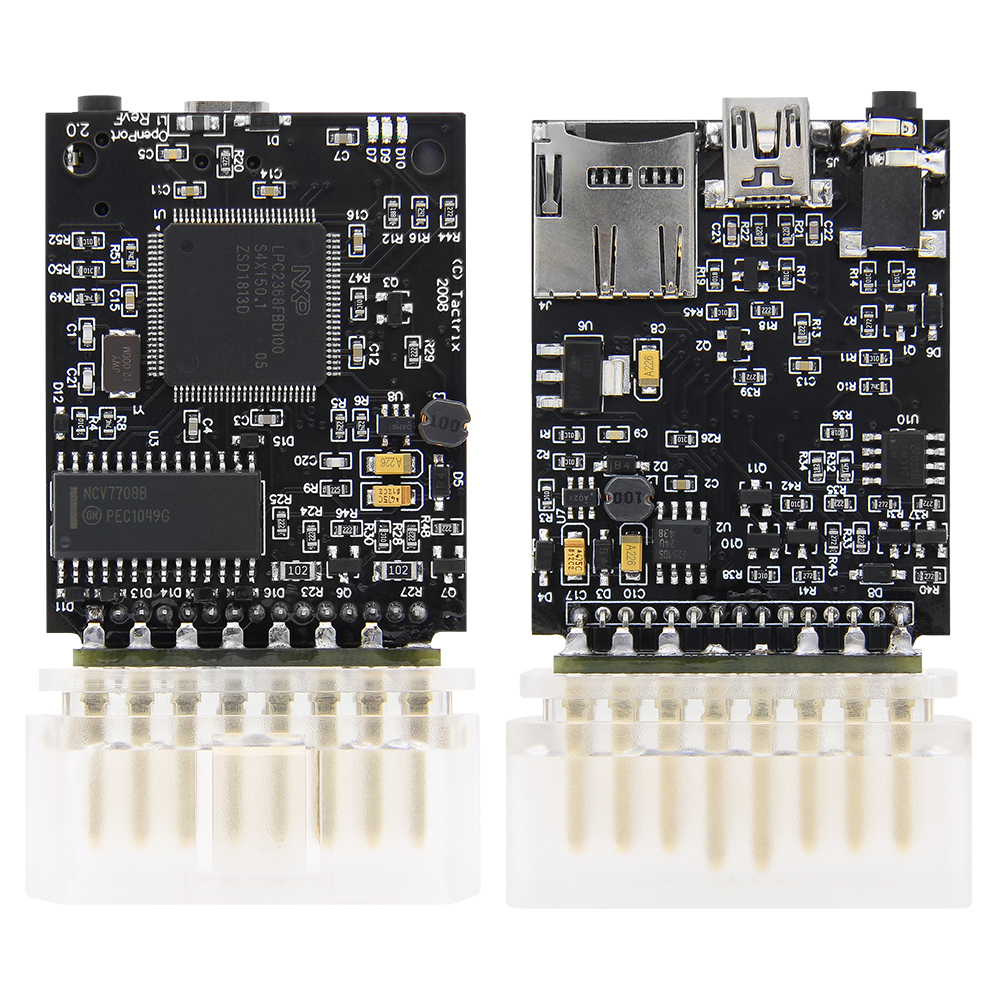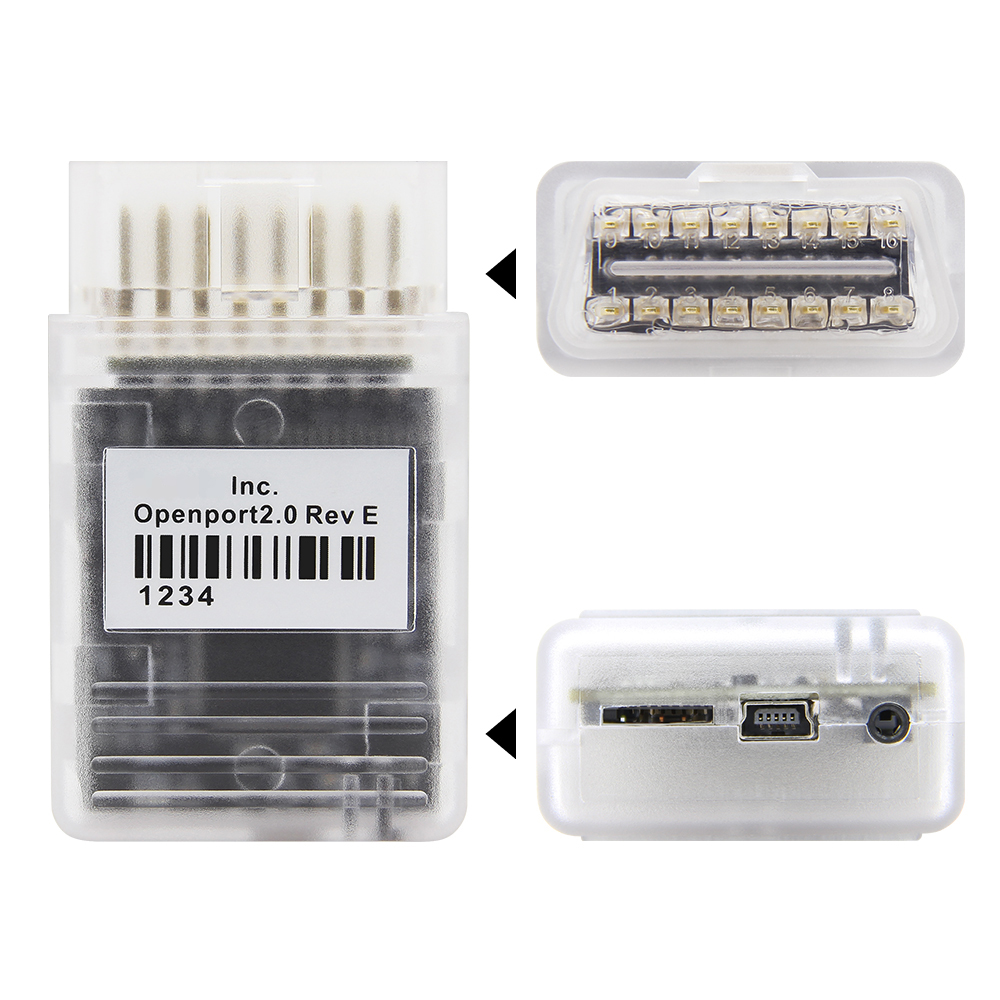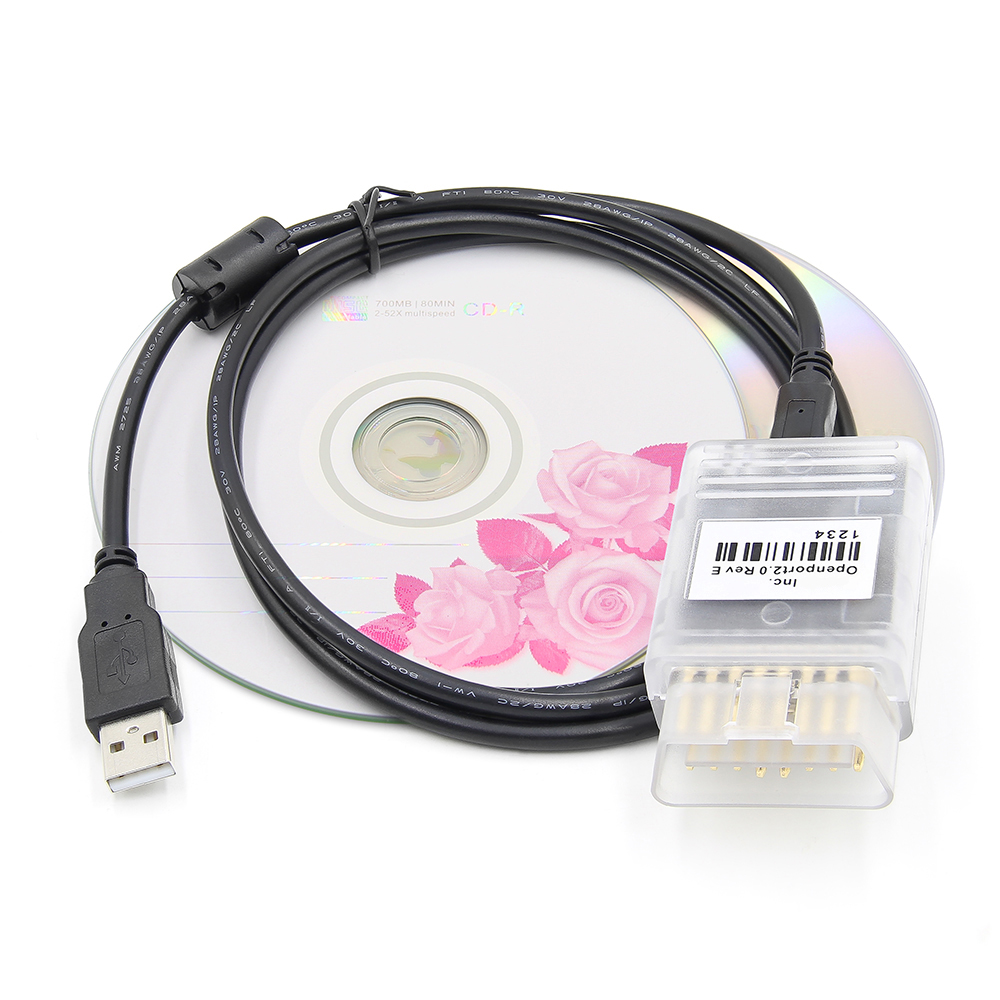 Openport 2.0 ECUFLASH J2534 ECU Chip Tuning Interface
New Full Chip New Module Plan,fast high speed transfer and very stable function.
No Need worrydead any more after 1 or 2 times used.Problem Fixed.
Description:
The OpenPort 2.0 combined with our EcuFlash software, the OpenPort 2.0 is capable of reflashing a large number of newer Subaru and Mitsubishi vehicles and support for other cars is in progress.
Openport 2.0 supports for Toyota For Jaguar For Land Rover in progress,the OEM software we have test works excellent .
Festures:
1.Field upgradeable software
2.Standalone datalogs to microSD / microSDHC card without a laptop
3.Supports these major OBD protocols:CAN 2.0 (CAN/ISO15765) and K-line (ISO9141/ISO14230(KWP2000)/dual K line)
1. 72Mhz 32-bit processor
2. USB 2.0 full speed device (USB-A/Mini cable included)
4. Able to log from Innovate Motorsports 2.5mm stereo MTS data bus
5. J2534 PassThru support with Windows DLL
6. Able to apply GND or 5V-25V to OBD pins 1,3,9,11,12,13 or AUX 2.5mm stereo connector
Openport 2.0 software List:
TIS Techstream V8.30.023(We can provide the latest version of Tis Techstream)
For ecu flash you can get info from this list:
US Domestic Market Vehicles currently supported by EcuFlash

Make

Model

Year(s)

Compatible OpenPort Interfaces

Init Connector Needed?

For Subaru

Impreza WRX

2001-2002

1.2 1.3S 1.3U 2.0

2001-2002







2003-2005

1.2 1.3S 1.3U 2.0

2003-2005







2006-2007

1.2 1.3S 1.3M 2.0










2008-2009

2.0







Impreza STi

2004-2007

1.2 1.3S 1.3M 1.3U 2.0










2008-2009

2.0







Impreza 2.5RS

2005

1.2 1.3S 1.3M 1.3U 2.0







Impreza 2.5i

2005-2006

1.2 1.3S 1.3M 1.3U 2.0










2007-2009

2.0







Forester 2.5

2005-2006

1.2 1.3S 1.3M 1.3U 2.0










2007-2009

2.0







Forester XT

2004-2006

1.2 1.3S 1.3M 1.3U 2.0










2007-2009

2.0







Tribeca

2006

1.2 1.3S 1.3M 1.3U 2.0










2007-2009

2.0







Legacy / Outback 2.5i / 3.0r

2005-2006

1.2 1.3S 1.3M 1.3U 2.0










2007-2009

2.0







Legacy GT / Outback XT

2004-2006

1.2 1.3S 1.3M 1.3U 2.0










2007-2009

2.0







Baja

2004-2006

1.2 1.3S 1.3M 1.3U 2.0




For Mitsubishi

Evo 5




1.3M 1.3U 2.0

For Mitsu (for 2.0 only)




Evo 6




1.3M 1.3U 2.0

For Mitsu (for 2.0 only)




Evo 7




1.3M 1.3U 2.0

For Mitsu (for 2.0 only)




Evo 8




1.3M 1.3U 2.0

For Mitsu (for 2.0 only)




Evo 9




1.3M 1.3U 2.0

For Mitsu (for 2.0 only)




Evo 10




2.0







(all 2nd Gen)

1996-????

1.3M 1.3U 2.0

For Mitsu (for 2.0 only)




Eclipse GS/GT

2001-2003

1.3M 1.3U 2.0

For Mitsu (for 2.0 only)




Lancer OZ

2002-2004

1.3M 1.3U 2.0

For Mitsu (for 2.0 only)


Package list:
1 x  Openport 2.0+ECUFLASH