Portable Car USB TPMS with 4 Internal Sensors for Android In Dash Navigation DVD TPMS Monitoring Auto Alarm Seicane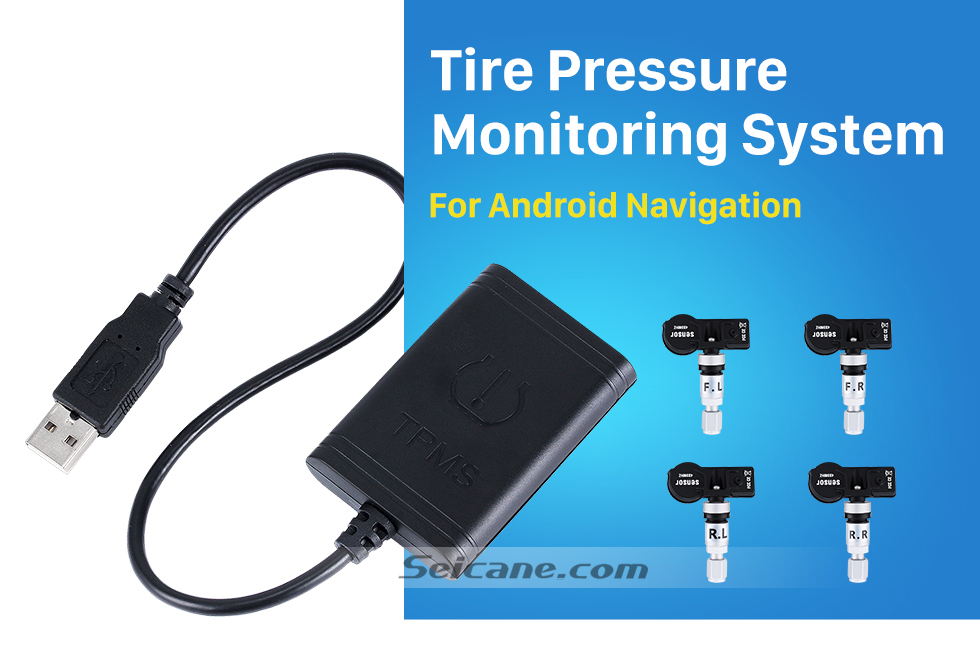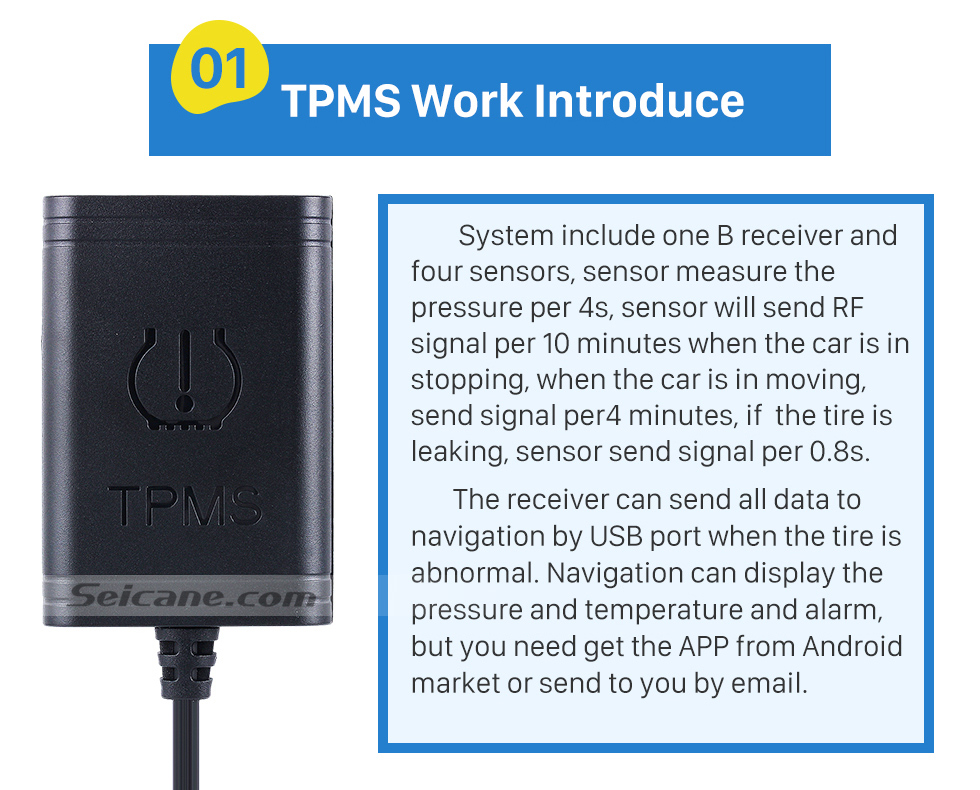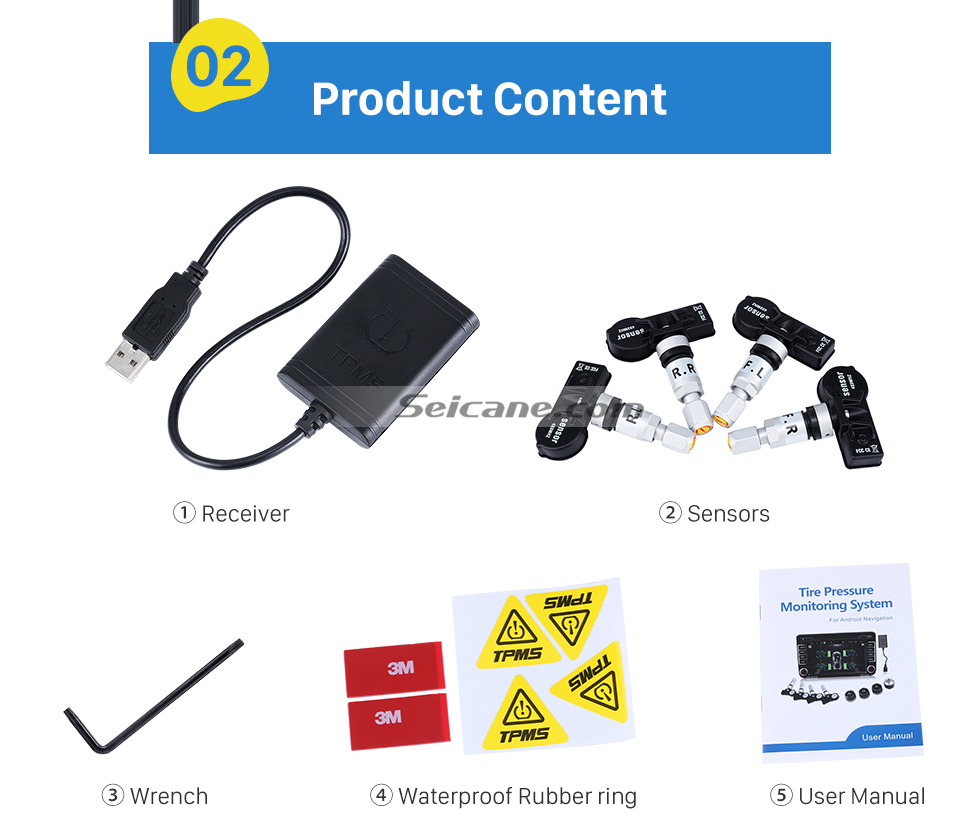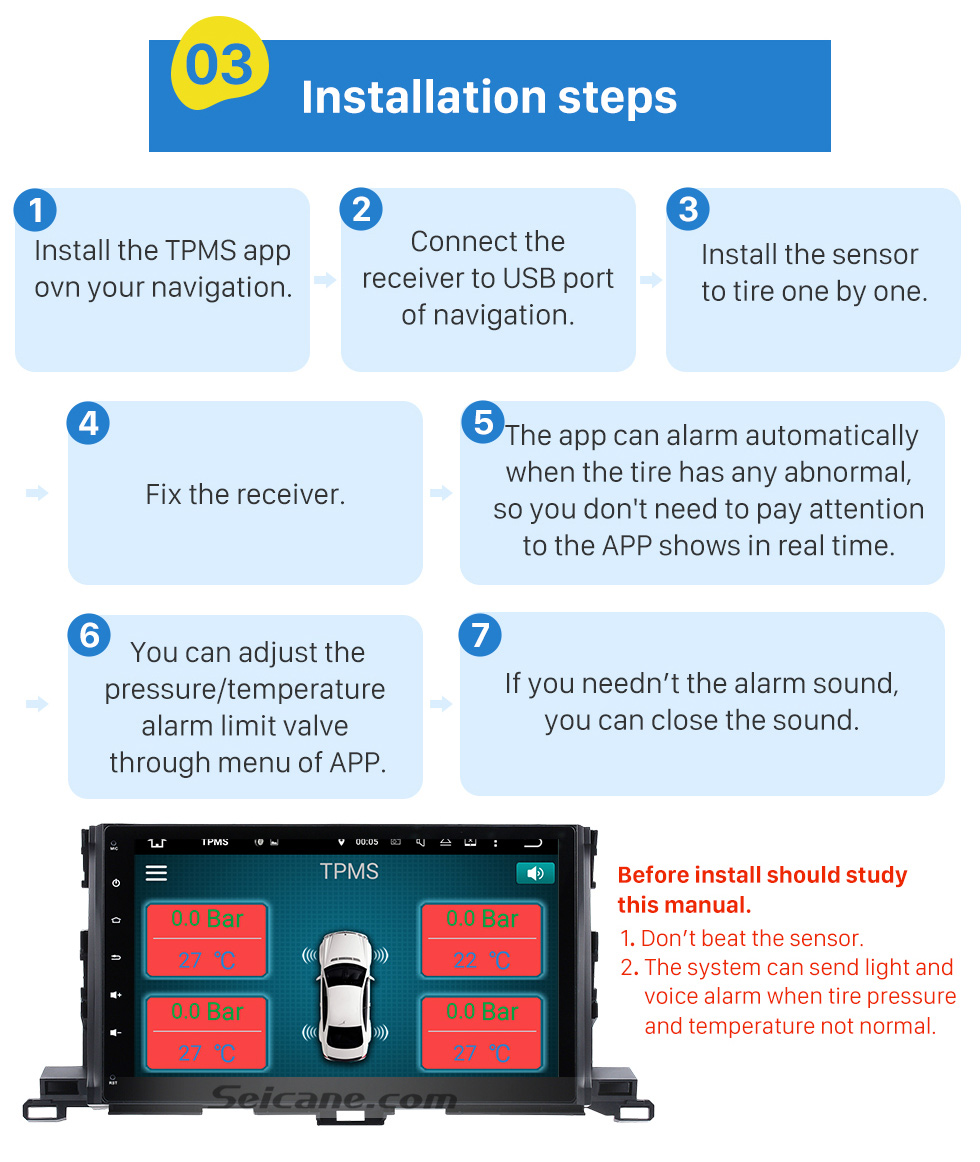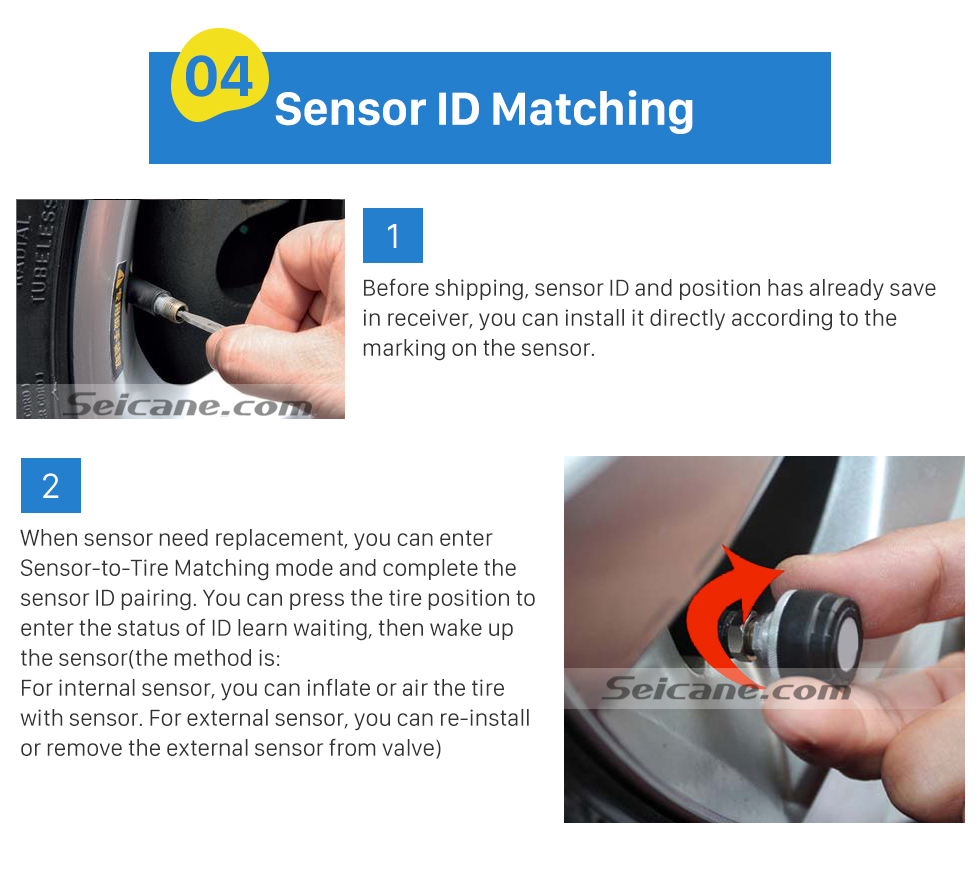 Description:
TPMS Modules Technical Parameters
Sensor:
Working Voltage: 2.1V – 3.6V
Pressure Range: 0 – 800 KPA
Temperature Range: -40 ℃ – +125℃
Internal Sensor Weight: ≤28g
External Sensor Weight: ≤10g
Internal Sensor Protection Level: IP5K6K
External Sensor Protection Level: IP6K9K
Waterproof: IPX67
Work Frequence: 433.92MHz
Receiver:
Working Voltage: DC12V
Working Current: < 15mA
Internal Sensor Working Temperature: -40℃~+125℃
External Sensor Working Temperature: -30℃~+85℃
Work Frequence: 433.92MHz
Fix Mode: 3M Stick
Connect Port: USB Port
How to apply this TPMS in your car?
Step1. Install the TPMS app on your navigation.
Step2. Connect the receiver to the USB port of the navigation.
Step3. Install the sensors to the tires one by one.
Step4. Fix the receiver.
Step5. The app can alarm automatically when the tire has any abnormal situation, so you don't need to pay attention to the APP which shows in real time.
Step6. You can adjust the pressure/temperature alarm limit valve through the menu of the TPMS APP.
Step7. If you don't need the alarm sound, you can close the sound.