Our ingeniously easy to install reversing cameras can be easily retrofitted by replacing a Trunk Handle Original space on many vehicle models - perfect is a retrofit camera not to install.
This makes a particularly inconspicuous installation possible and the original appearance of the vehicle is retained.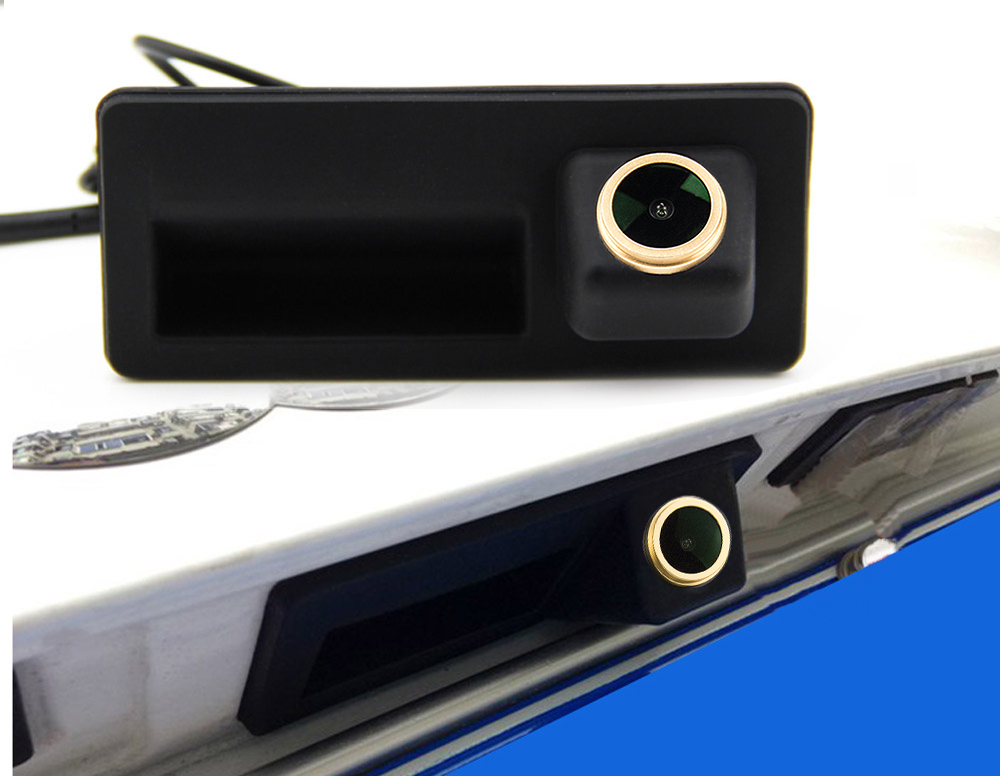 Parking Guidelines Switching Function
The reversing camera with an intelligent button can be manually changed the on/off distance line. Backup policies can be turned on or off, you can customize your vehicle's backup policies.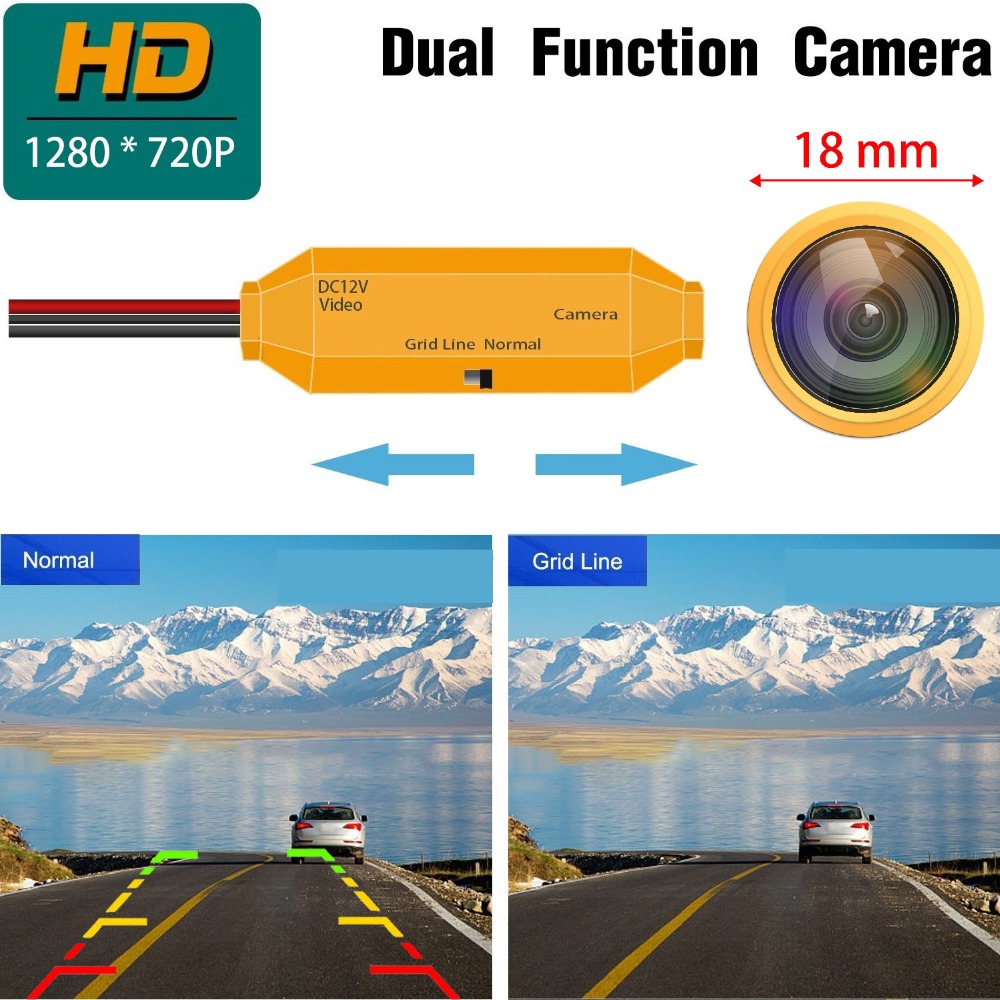 3.0 Color Night Vision Restores Real Images
CCD GLASS LENS

: Our camera built with CCD camera sensor with GLASS lens that provides full HD 1080p high quality clear- low noise image. 
Due to its high light sensitivity it gives you a great video image at night time as well. Supports NTSC system. .Most other cameras on the market use COMS sensor with Plastic lens that scratches easily and has much lower light sensitivity and pixels that are more susceptible to noise, a specially at night time.
IP69K Waterproof, Dust-proof, Shock Resistant
MADE OF HIGH QUALITY MATERIALS

: Our camera is IP69K Waterproof, Dust-proof, Shock Resistant, Weatherproof (-37 C/-35F – +80C/176F), 18mm SHARP lens, 8-Layer CCD Sensor, 150-170 Wide Angle View, HD 1080x730, 1000 TV lines Night Vision, made of high quality durable materials.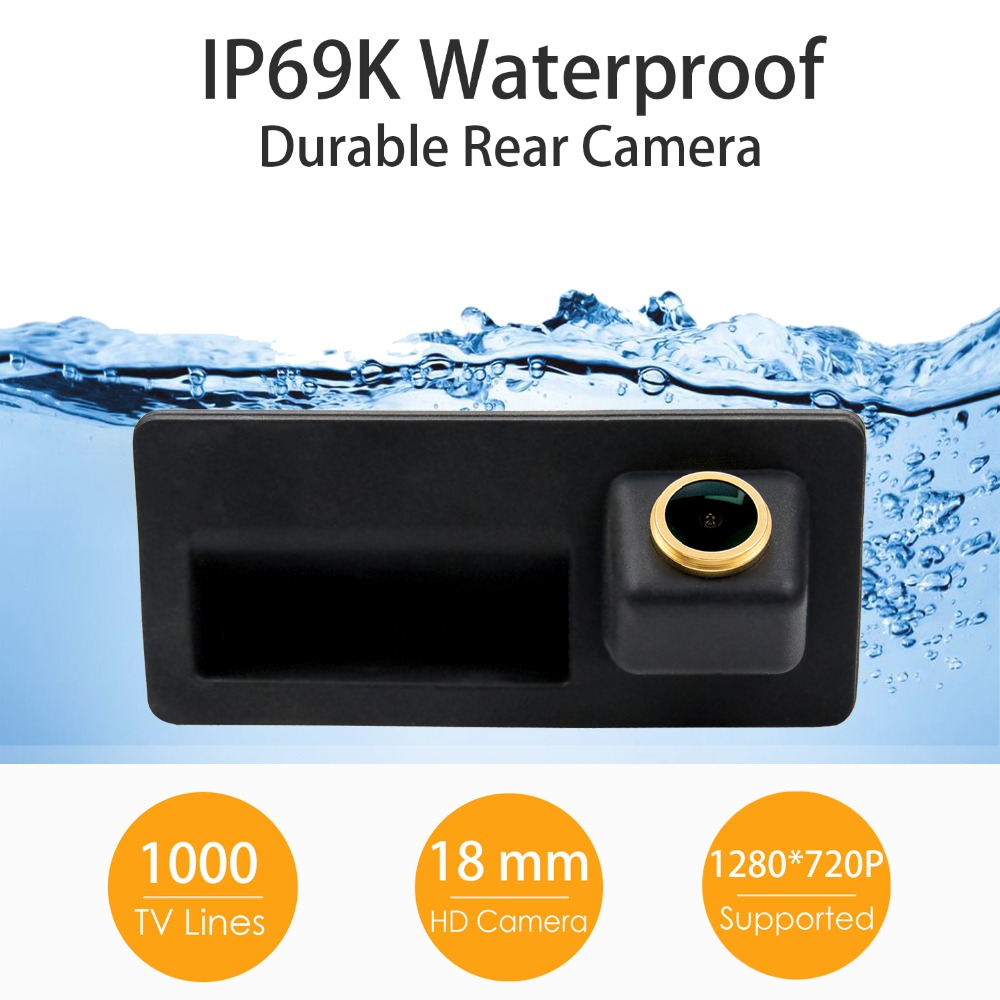 power supply
Power is supplied through the 12V port of your car reversing lamp, so the camera automatically turns on when reverse gear is engaged.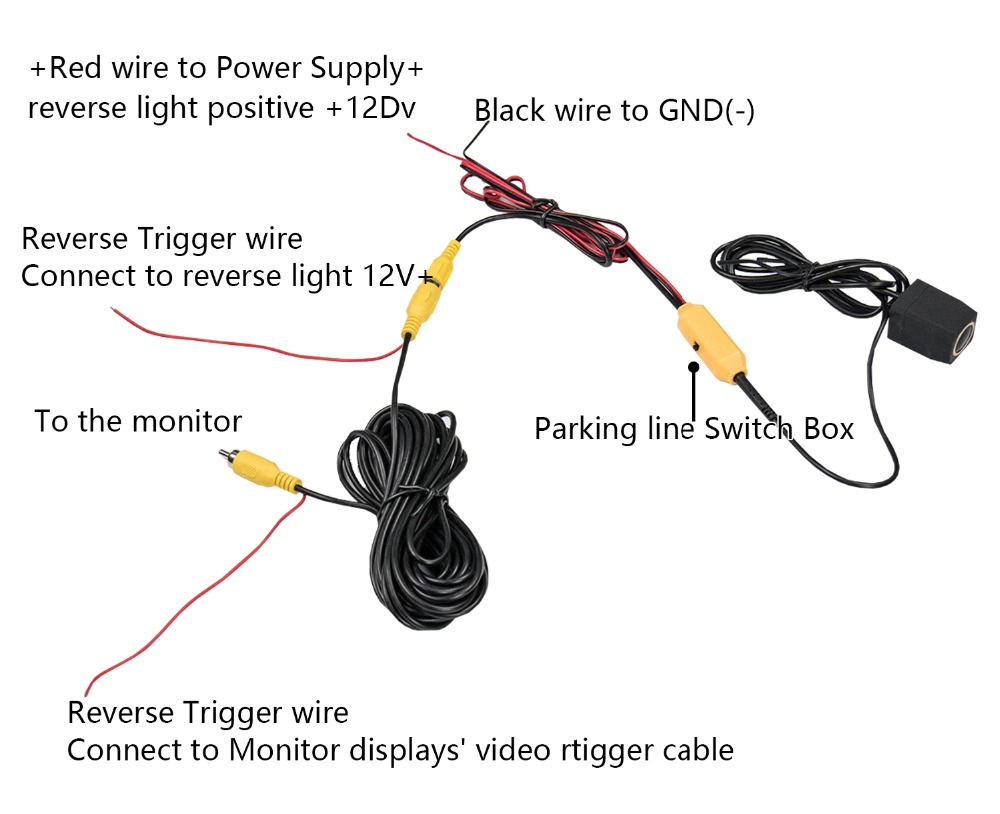 Attention, please note:
check dimensions Please check before buying whether size specifications and attachment points of the rear-view camera with which your vehicle match.
Play on the factory Navi via reversing camera interface (optional) Do you want to easily see the image of the rear view camera on your existing monitor your factory navigation system, so you will also need a rear view camera interface.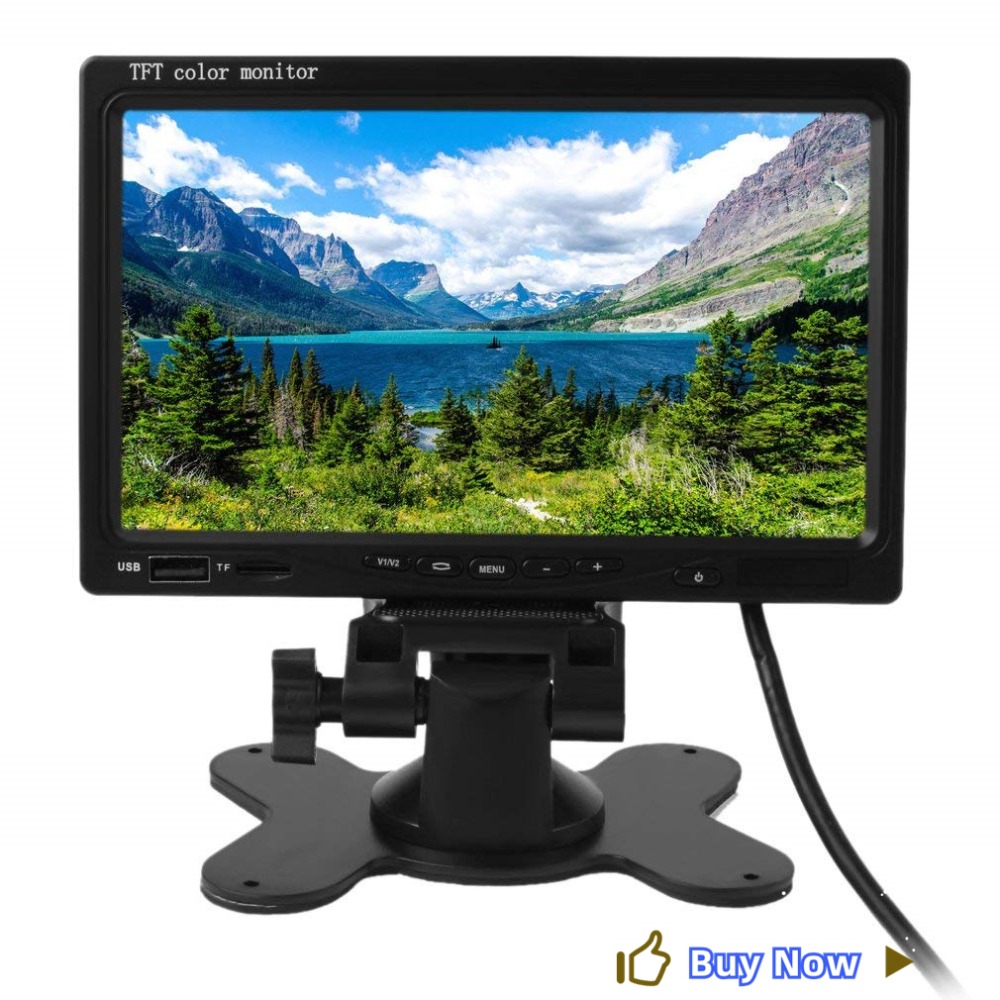 Avoid interference with our signal filter (optional)Vehicles recent use to power the vehicle exterior lighting (rear light, brake light, etc.) a clocked (pulsating) voltage, which is suitable for image sensors / video electronics and has functional or image disorders.Therefore, please close the connection cable to activate the reversing camera is not directly connected to the reversing light, but use our signal filter. A suitable signal filter, see accessories.