You are looking at one of the most mysterious massage slippers embodied with ancient Chinese craftsmanship and wisdom!
You may ask: can someone really wear them to walk? Yes, absolutely sure! They are not only fashionable and unique slippers, but also excellent massager to strengthen your feet, then build up your whole body!
They were invented more than 2 000 years ago based on the mysterious Chinese traditional medicine theory "Movements make up our body ", and handed down generation by generation, till today!

According to Chinese traditional medicine theory, body aging starts with the aging of feet! It is easy to judge a person healthy or not by just a glance at his walking steps: If he walks slowly or unsteadily, he must be weak or sick! If he walks fast and steadily, you can not help saying:" Oh, this guy is so energetic and strong!" So when people want to keep strong and healthy, he should first keep his feet strong and healthy. That's why our doctors always suggest us making movements and exercises everyday.

On the baseboard of the feet, there are 68 acupuncture points which is in charge of the functions of different body organs. If people seldom move, the acupuncture points will age, so do the other body organs, then the whole body does! The massage slippers are developed based on this theory. It has wooden sole. The massage parts - wooden nails with round top fixed all over the sole, high and low. It can massage every acupuncture points of the baseboard, thus strengthens the functions of the body organs!

They are completely environment friendly! They are made of natural wood and leather.
They are very nice health care appliances. When you wear the slippers, you can do massage at the same time and keep healthy. Doing massage is so easy!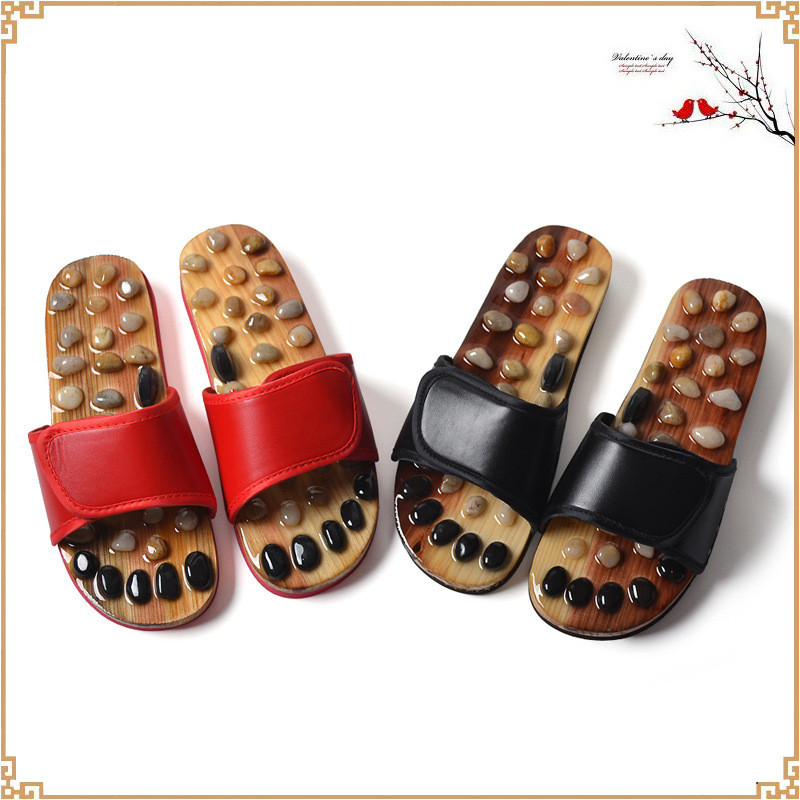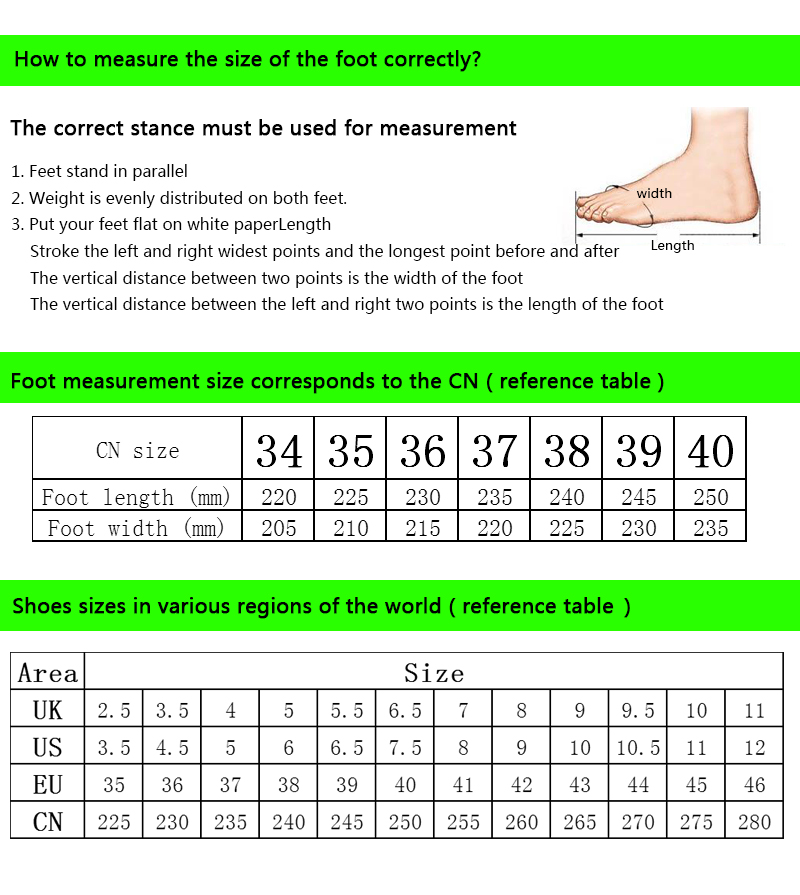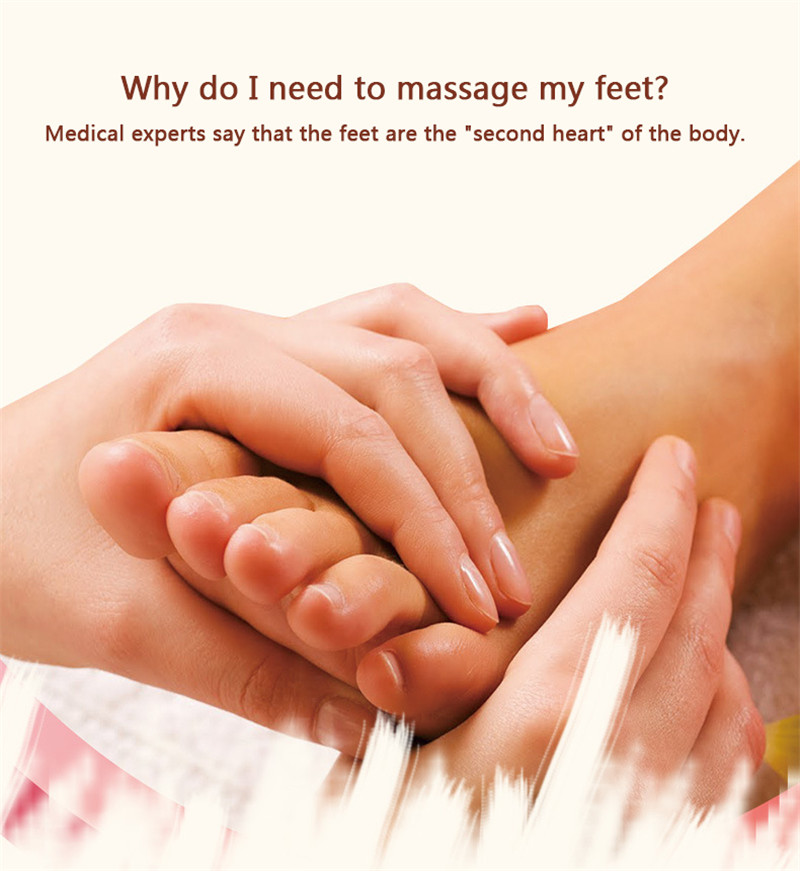 Why do you need to massage your feet?
Medical experts say that the feet are the "second heart"of the body.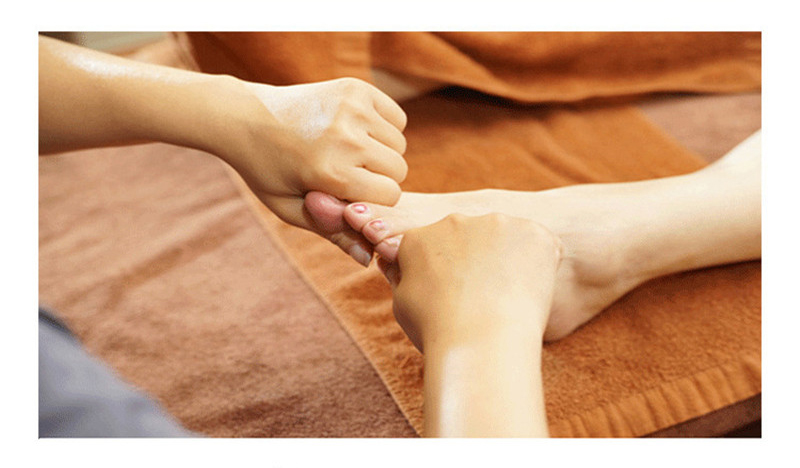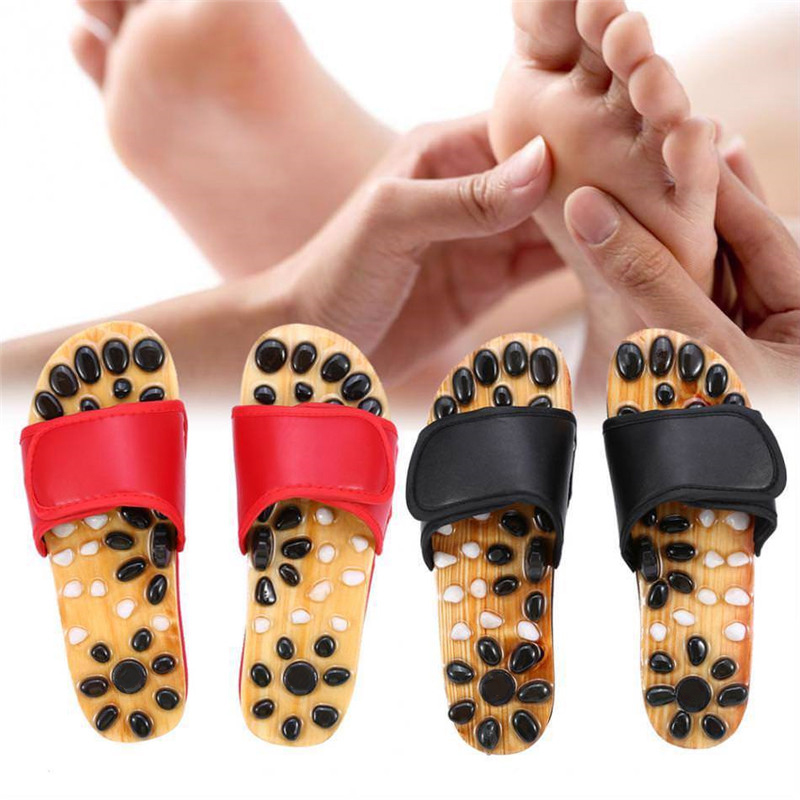 Foot acupuncture points reflection chart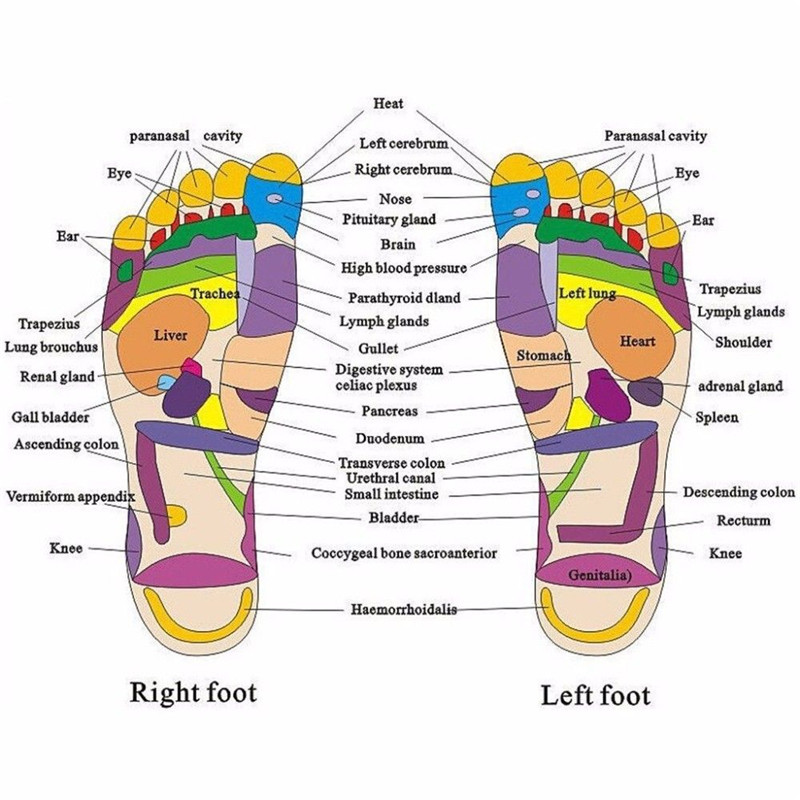 Steps for usage
Step 1: Use hot water for 10 minutes
Step 2: After putting on shoes, step 3 minutes to adapt
Step 3: walking around 20-30 minutes a day, a short period in the early period, followed by a longer walk.
There will be pain in the initial use, this is a normal phenomenon, and it will be very comfortable to follow up.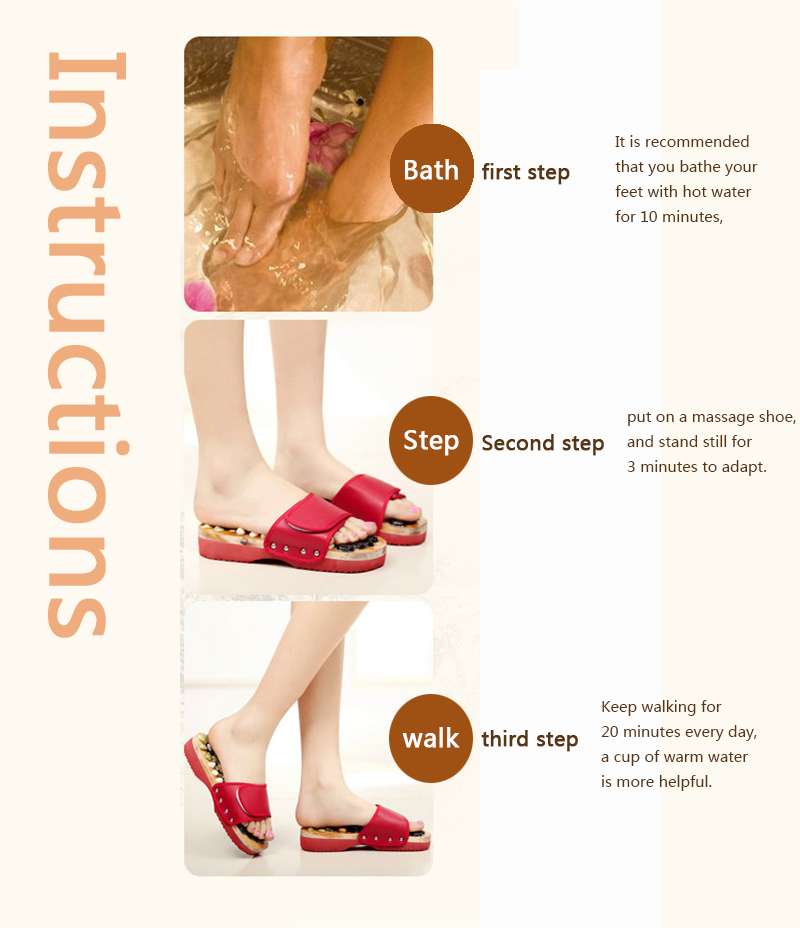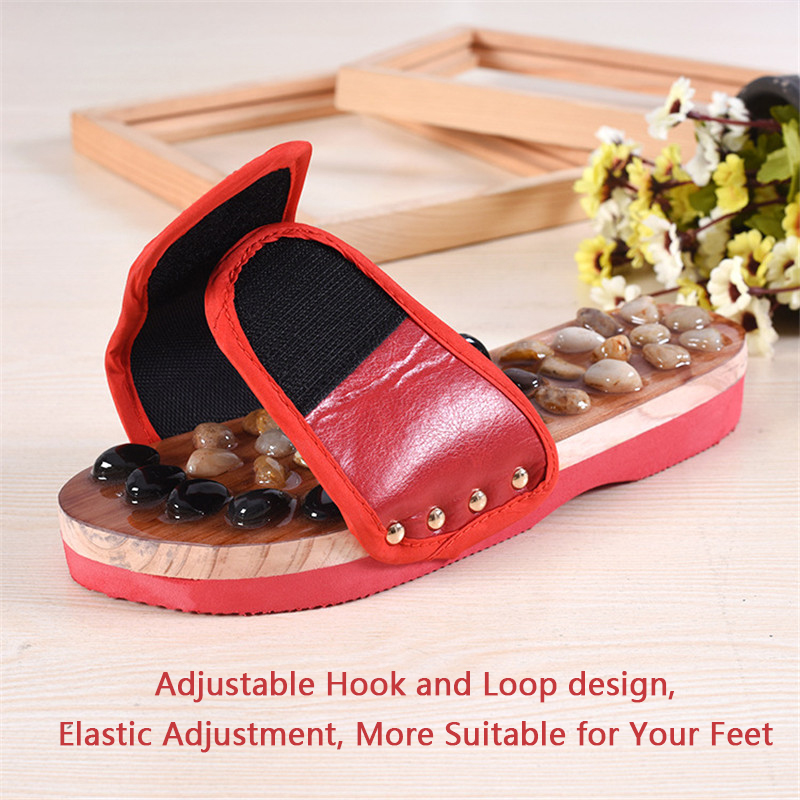 Adjustable hook and loop design, elatic adjustment, more suitable for your feet.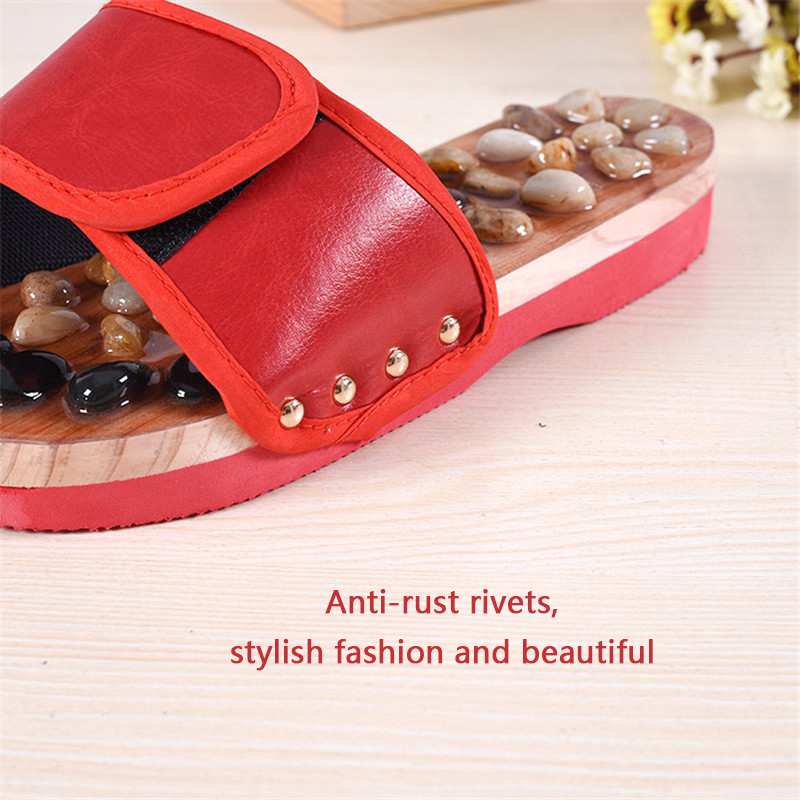 Anti-rust rivets, stylish,fashion and beautiful.
Name: massage shoes
Efficacy: foot massage
Shoes surface material:PU
Sole material: natural pebble, AB glue, wood and EVA foam.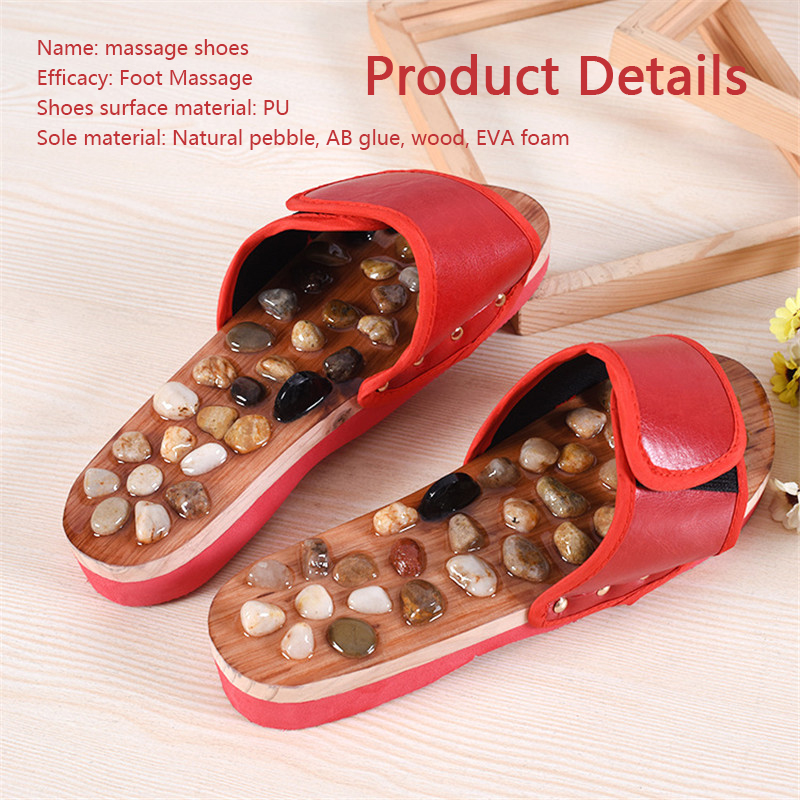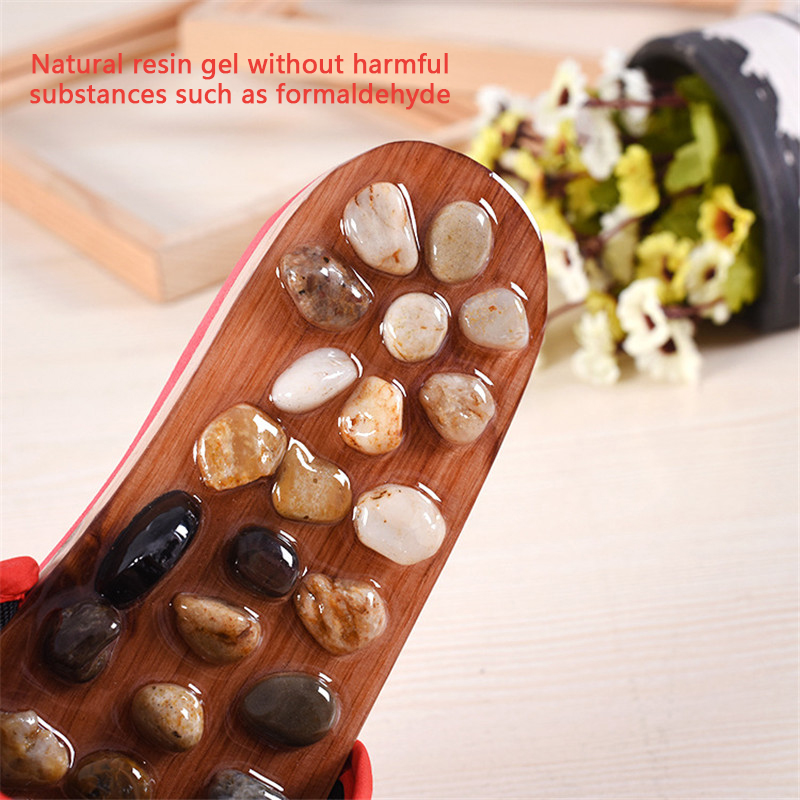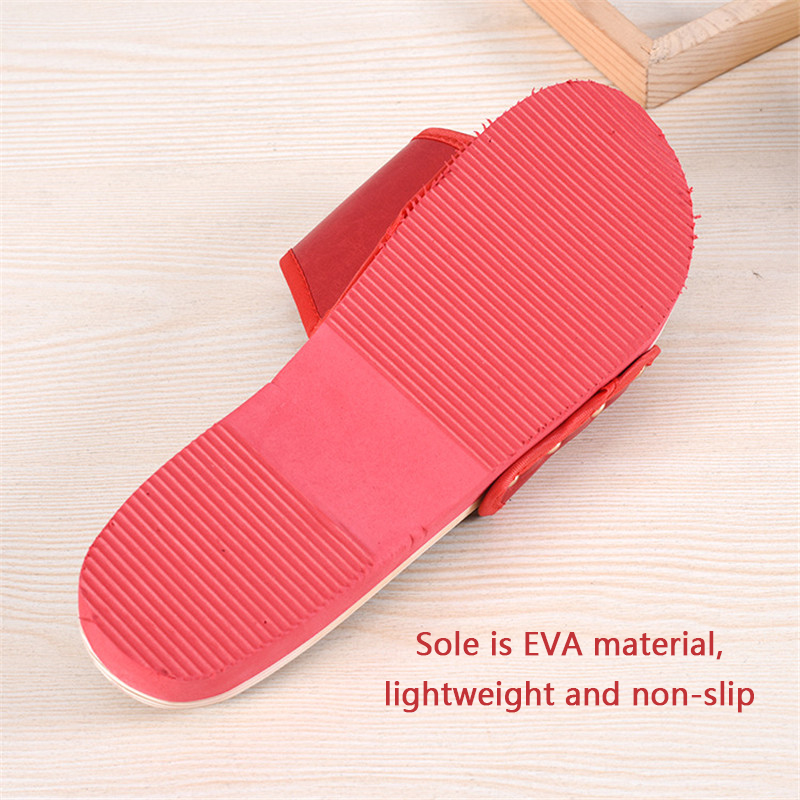 Sole is EVA material, lightweight and non-slip.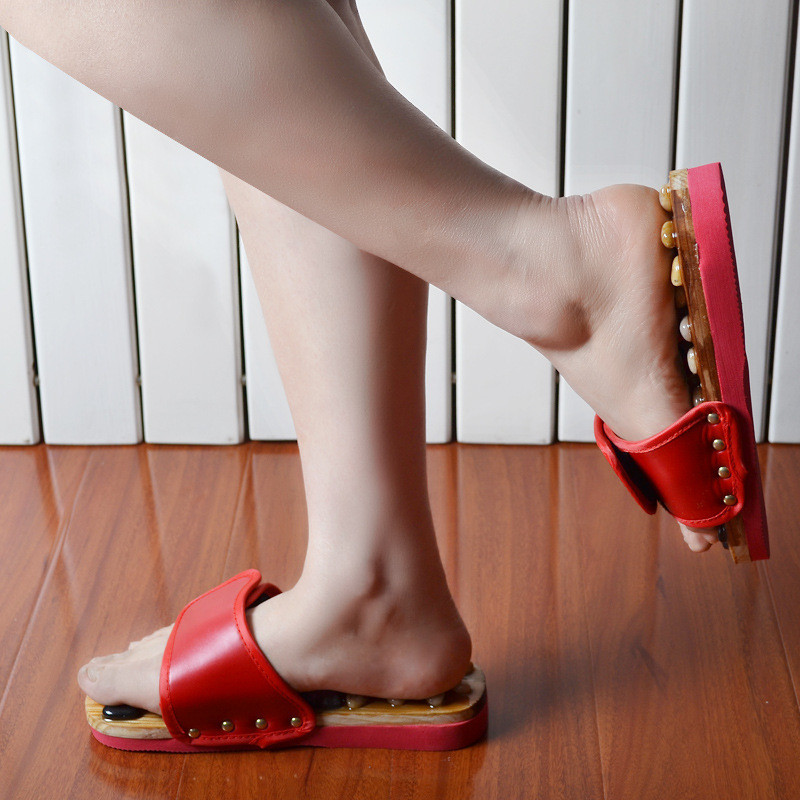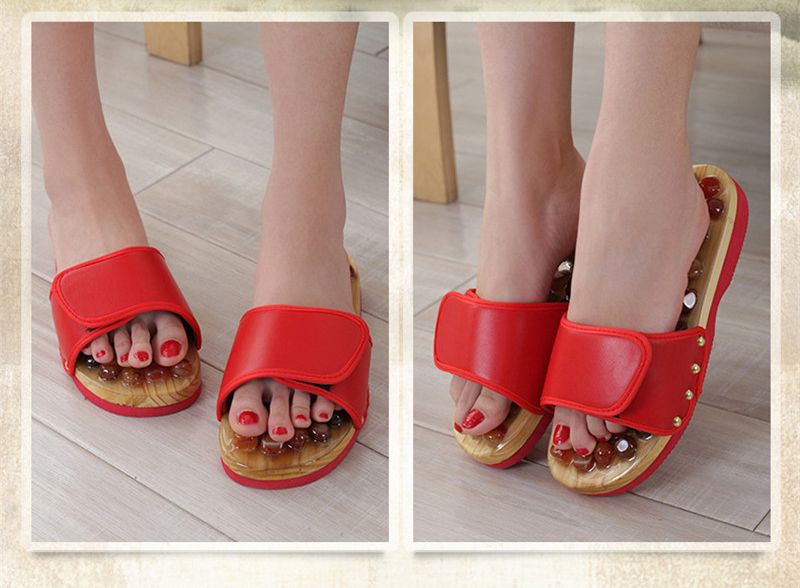 We have 2 kinds of color massage shoes, black and red.