6KW 220-240V Home use Steam machine Steam generator Sauna Dry stream furnace Wet Steam Steamer digital controller
Life Cultivation and Health Care
The steam generator through physical movement,detoxifying sweat glands, drug fumigation can stimulate the human respiratory system,skin open repair of the body's viscera,regeneration, so as to achieve the role of health care.
Product name:steam machine
Water tank:stainless steel
Main Material :Electrolytic plate with spray,stainless steel
Feature:Microcomputer digital display control panel
Control Panel:time and temperature set up
Maintenance:
Please remove the water level probe to remove limescale 
every month.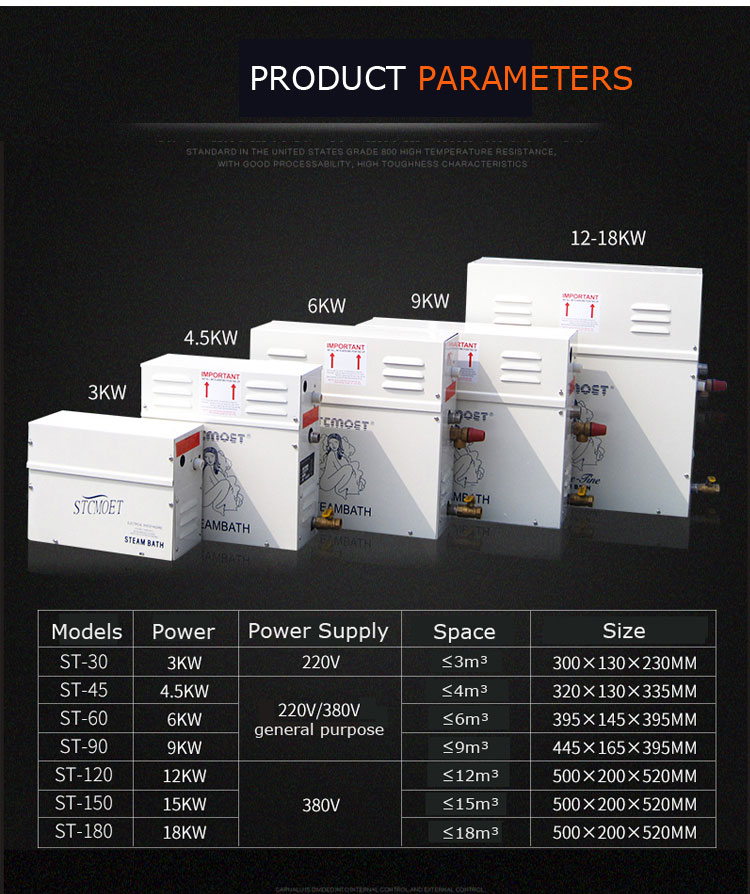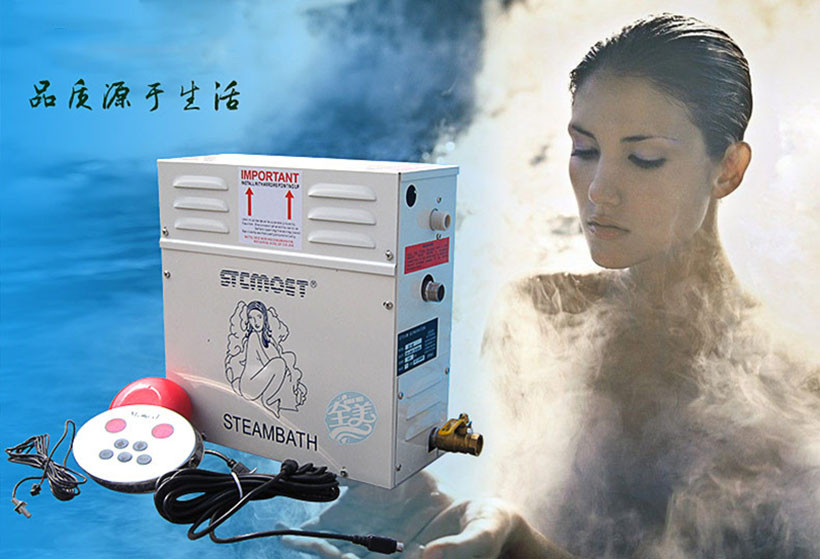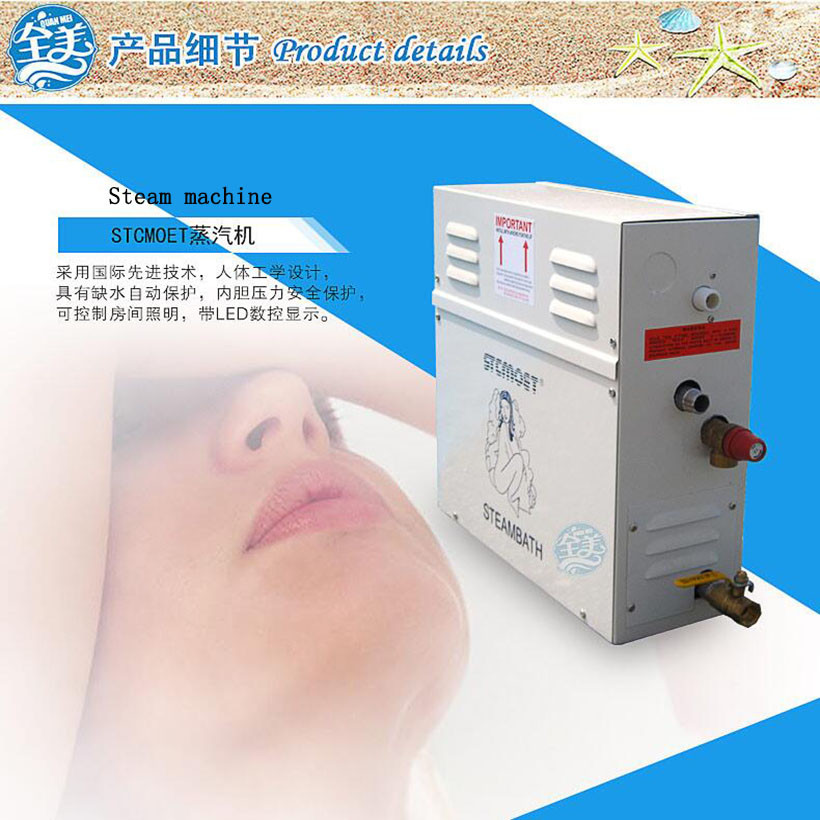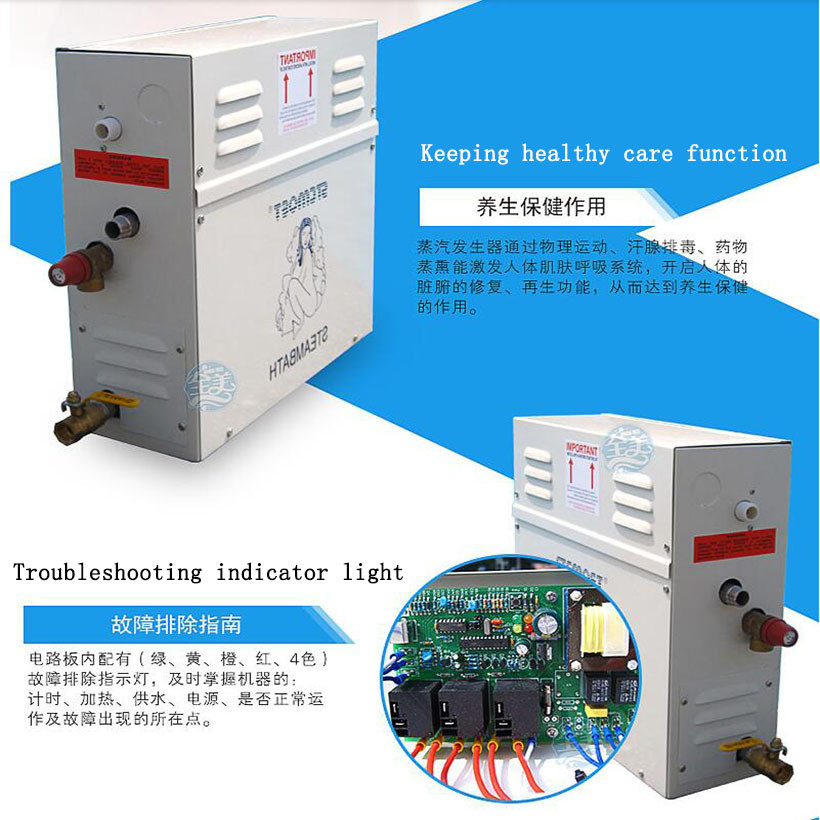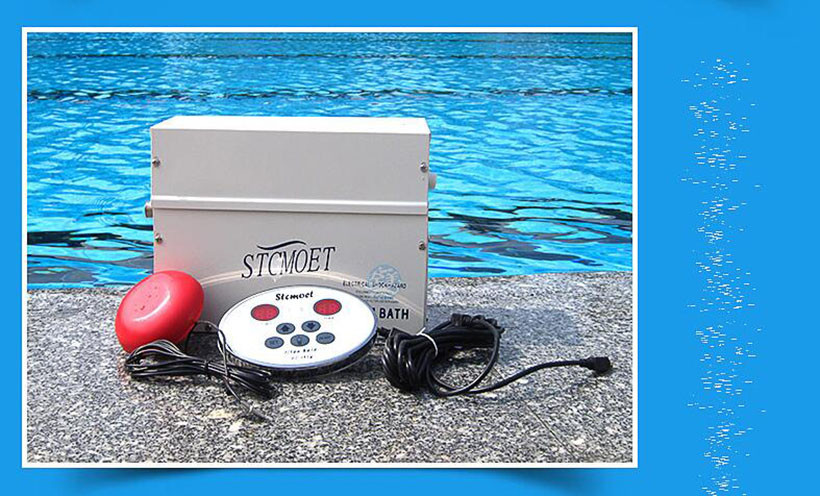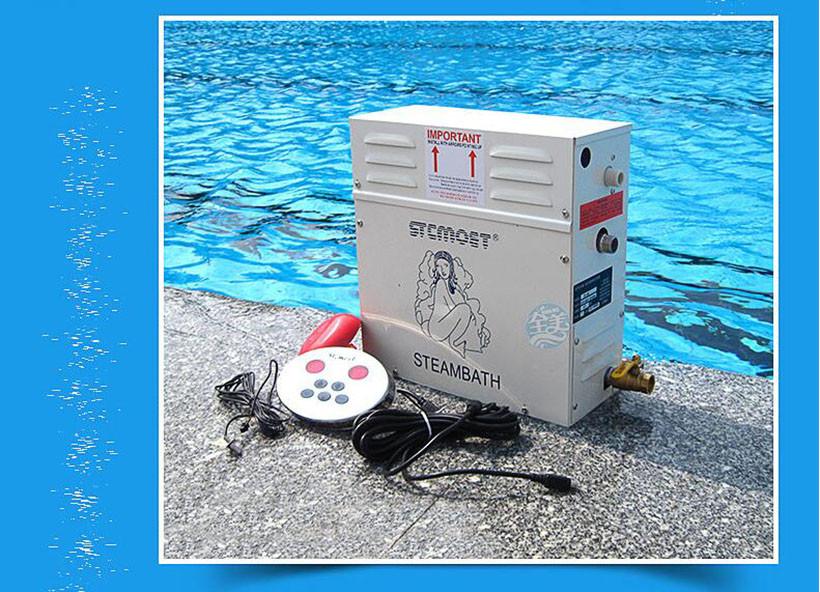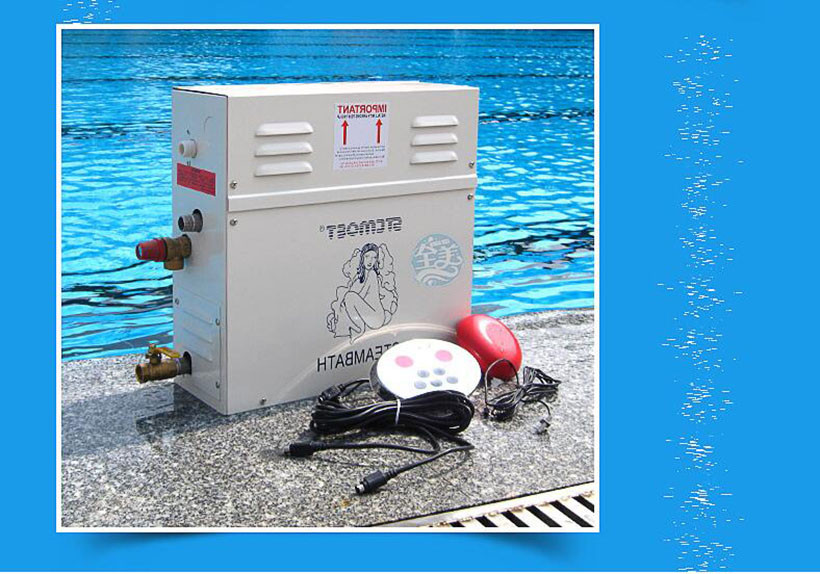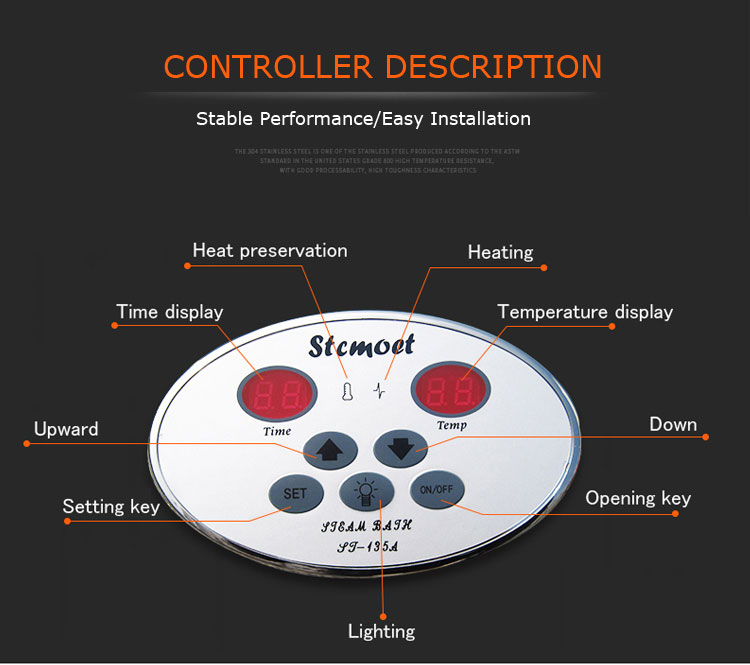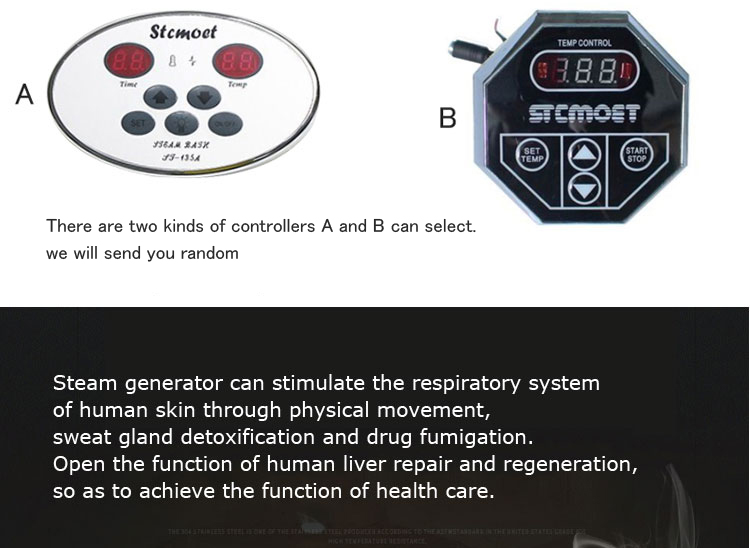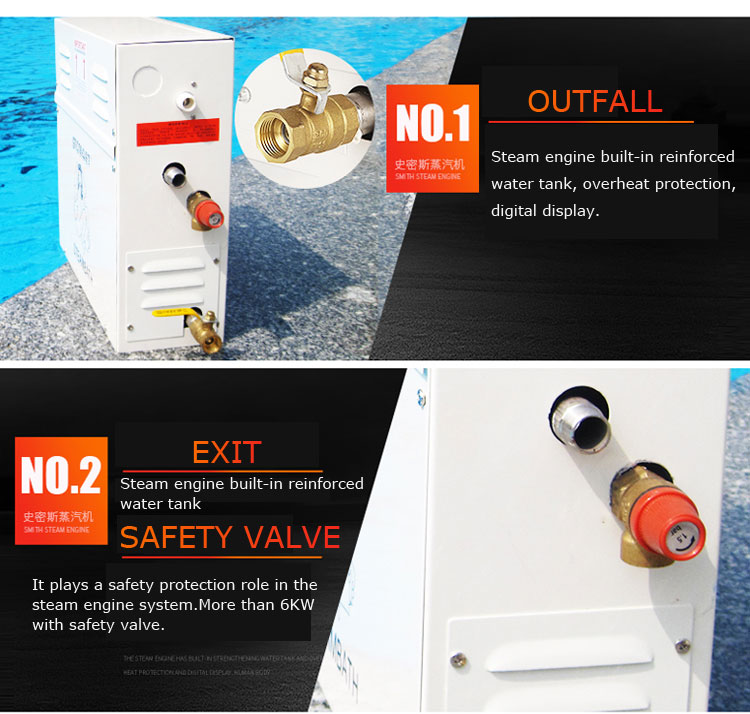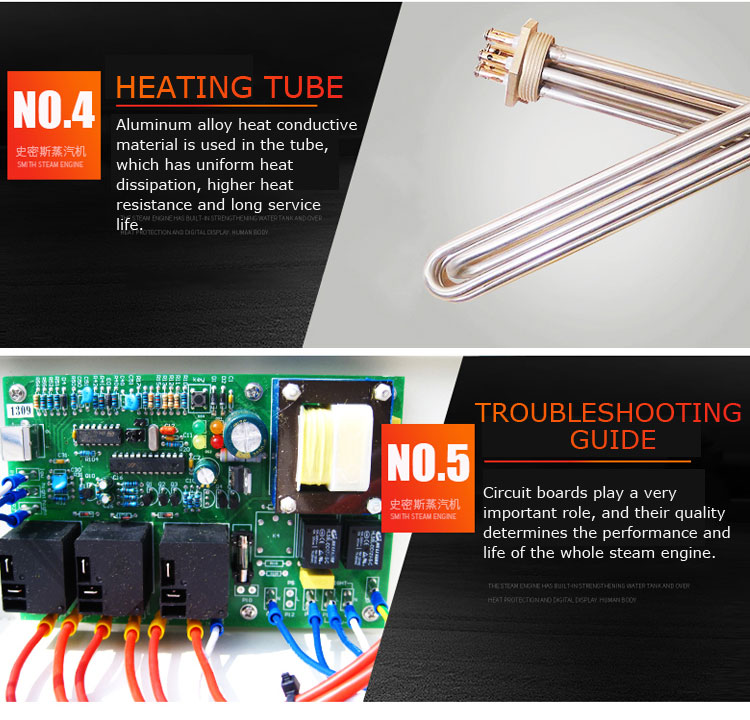 Note:Dear customers,This machine have several modles,you can choose the modle according to the size of your room,thank you.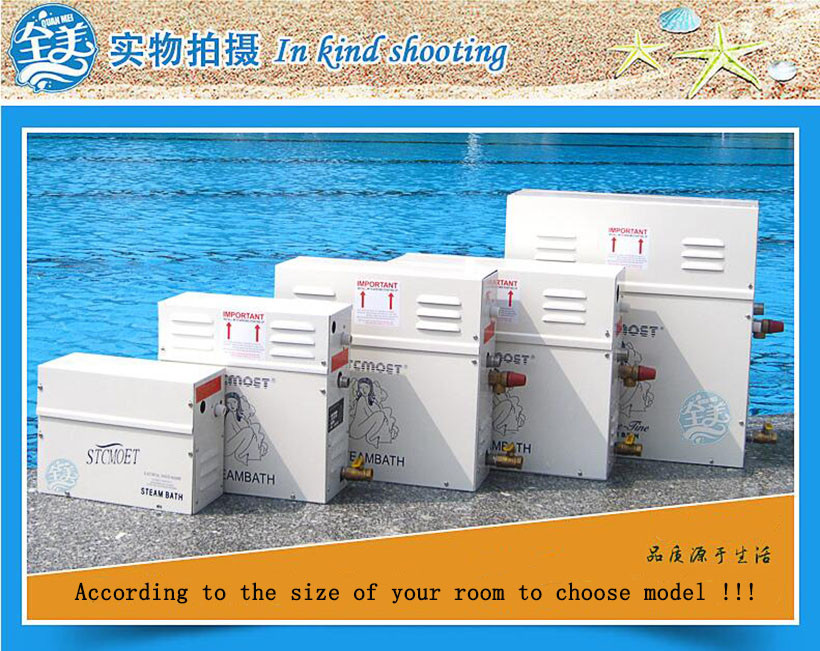 This machine used international advanced technology, Meet the ergonomics design, 
used ST-135AD control panel, 
Digital display & Control with lamp.
Realize the temperature setting of self-control within 35-55°C(95-131) range.
Implementation time set automatic shutdown time in 1-60 minutes.
LED digital display the temperature and the time,
Lack of water automatic self-protection function,
The tank pressure safety protection function,
Can control room lighting.
           More parameters can be found in the manual,thankyou!