Dual Band 2400Mbps Wifi 6 AX200 AX200NGW 802.11ac/ax Bluetooth 5.1 Wireless Network Card
Chipest Brand:For Intel Model: AX200NGW (Official version) Dual band: 2.4Ghz / 5Ghz(160Mhz) Speed up to 1730Mbps (The router must on 160Mhz); AX200 M.2 2230 form factor, supporting a maximum speed of 2.4 Gbps on the 5 GHz (160 MHz) band and around 574 MB/s using 2.4 GHz band (802.11ax in both). With Bluetooth 5.1, Support MU-MIMO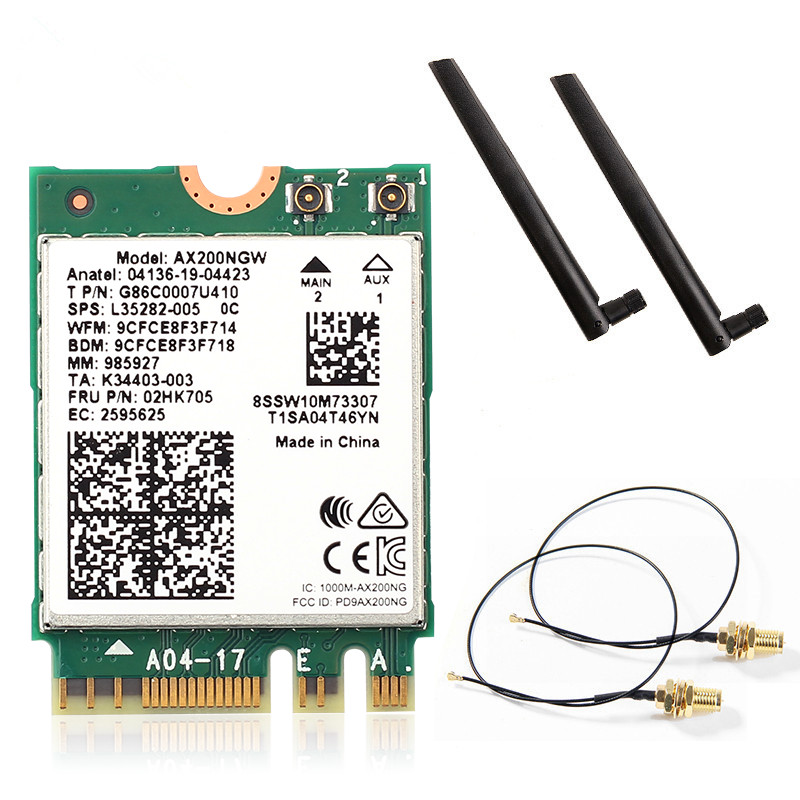 Interface:NGFF(M.2):See Image, 22*30MM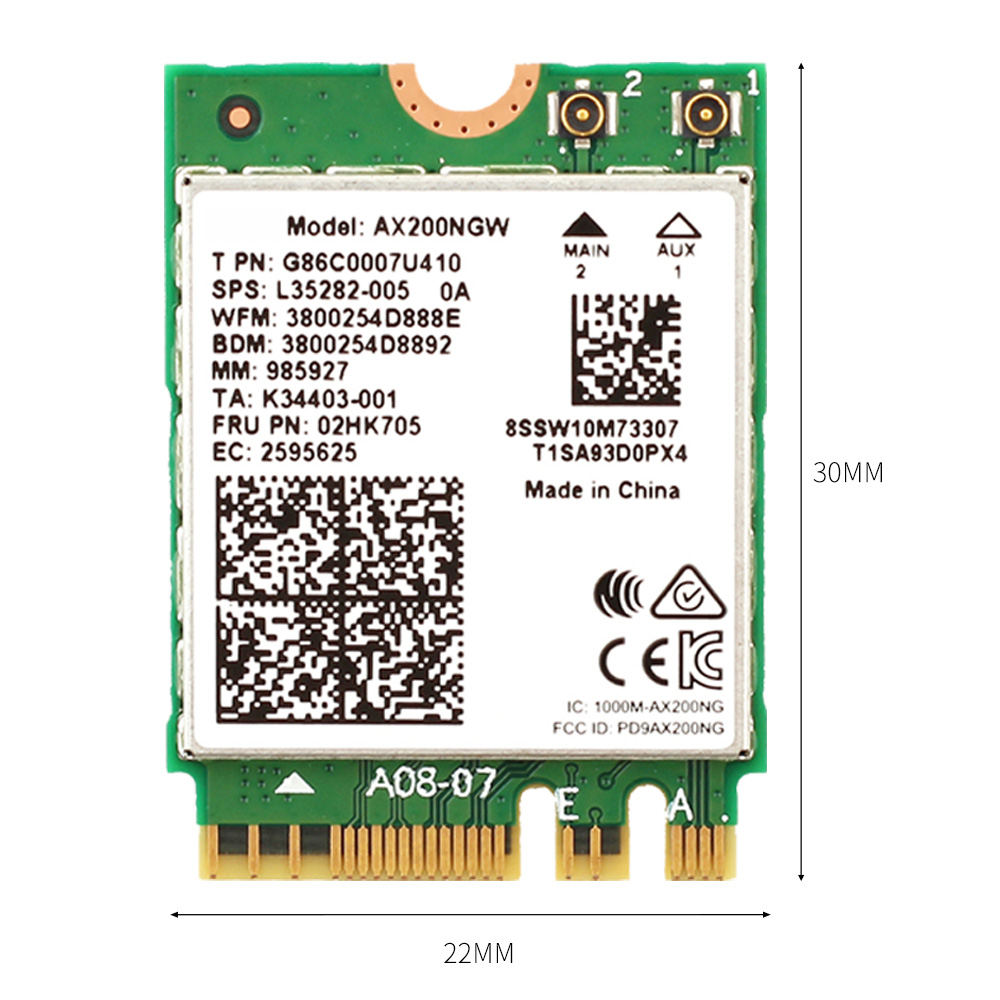 Supported Operating Systems:
Only work on Microsoft Windows 10* 64bit, Note: Not support Windows 7/8/8.1 The module supports MU-MIMO, 2x2 TX/RX channels with two antennae and Bluetooth 5.1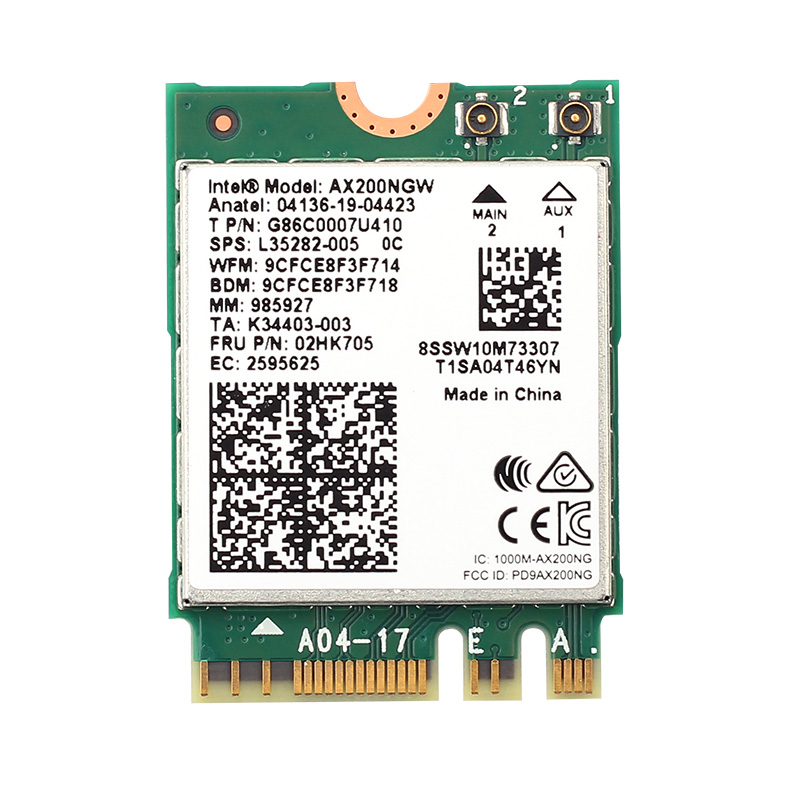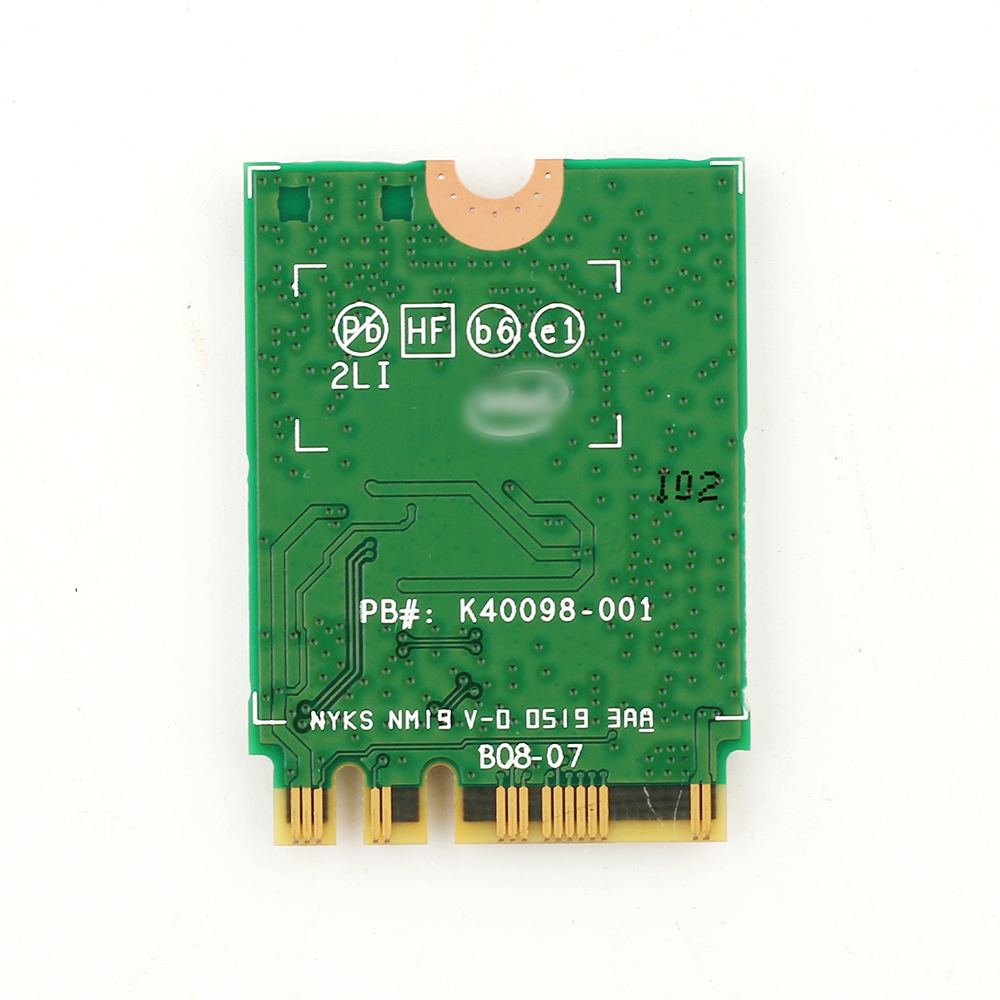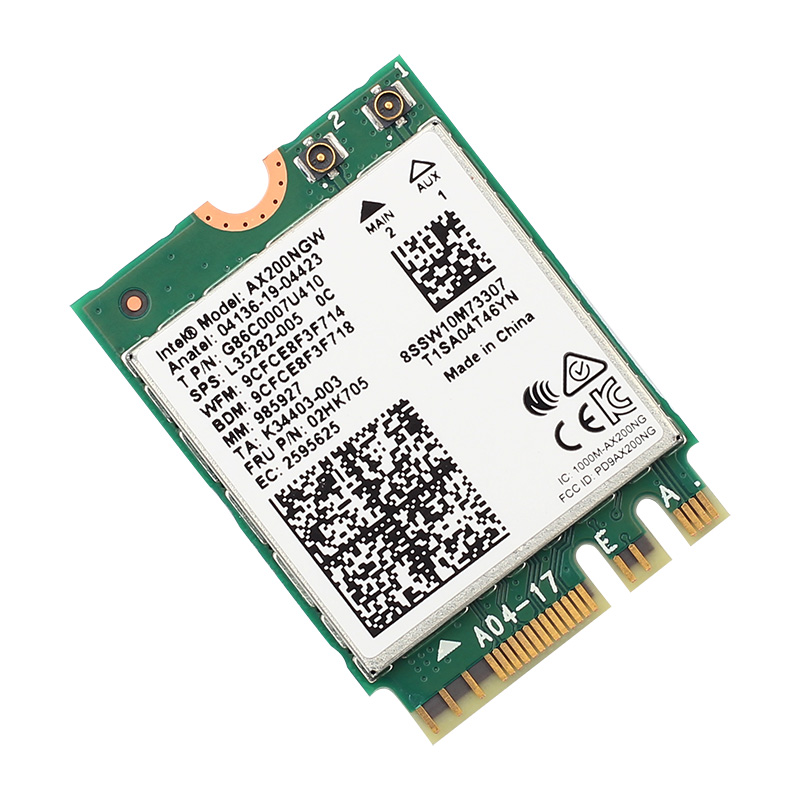 Compatible With:
It can used on Samsung/Dell/Sony/ACER/ISUS/MSI/Clevo/Terransforce/Hasee etc(Do not include lenovo and HP,if it can use after rewrite the whitelist ). Not support IBM/Thinkpad/lenovo/hp laptop.
Package include:
1*AX200NGW Wifi Card 2* Antennas some Screws
Antennas description:
Part Number: 2.4G 5Ghz For NGFF Slot Cable length: About 20CM / 7.9 inches Compatible for NGFF wireless card Connector: RP-SMA IPX MHF4 to RP-SMA Pigtail Work For Example: 3G N5321 4G EM7355 EM7455 EM7340 EM7345 GOBI5000 HUAWEI ME906E ME906V ME906J ME906C ME936 MU736 NGFF M2M WWAN Card Apple BCM94360CSAX/BCM94360CS2/BCM94360CS2AX/BCM943602CS BCM94360HMB WIFI WLAN CARD Intel 7260NGW / 7265NGW / 3160NGW / 8260 / 8265NGW/17265 / 18265 NGFF Card ,ect.