Verbatim 4x 4.7GB DVD+RW Blank Disc 10pk Spindle Lot Wholesale Original Branded Rewritable Disk Media Compact Data Storage DVD
Verbatim DVD+RW offers 4.7GB or 120 Minutes of rewritable storage capacity, superior recording quality, and compatibility with 1X to 4X DVD+RW writers. Verbatim DVD+RW utilizes Super Eutectic Recording Layer (SERL) recording dye, which minimizes noise during write/rewrite cycles and provides superior archival stability. 

1X-4X DVD+RW recording speed.
High compatibility for Sony/HP/Dell/others 4X speed DVD+RW writers.
Super eutectic recording layer optimizes read/write performance and durability.
Suitable for personal PC data backup or recording your favorite programs on a DVD recorder.
High quality and superior archival life.
Reinforced cake box packaging to minimize breakage.
Used by drive manufacturers for inspecting drives due to consistent high quality rewrite abilities.
NOTE: The product may produce partial differences due to different production versions and batches. Please rest assured that we will provide you with absolute quality assurance.
NOTE: Due to factors such as lighting problems and display differences, this product image may have a color difference with the actual object. The actual product shall prevail in kind.
​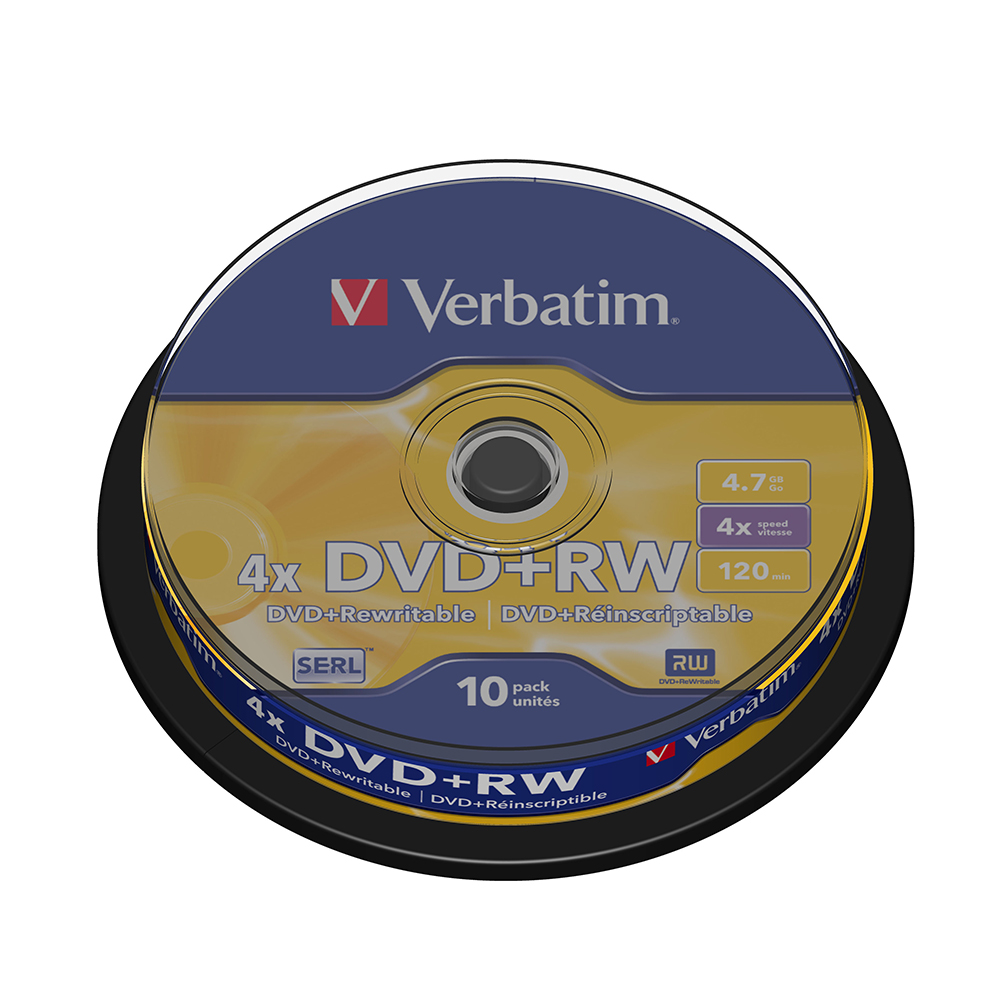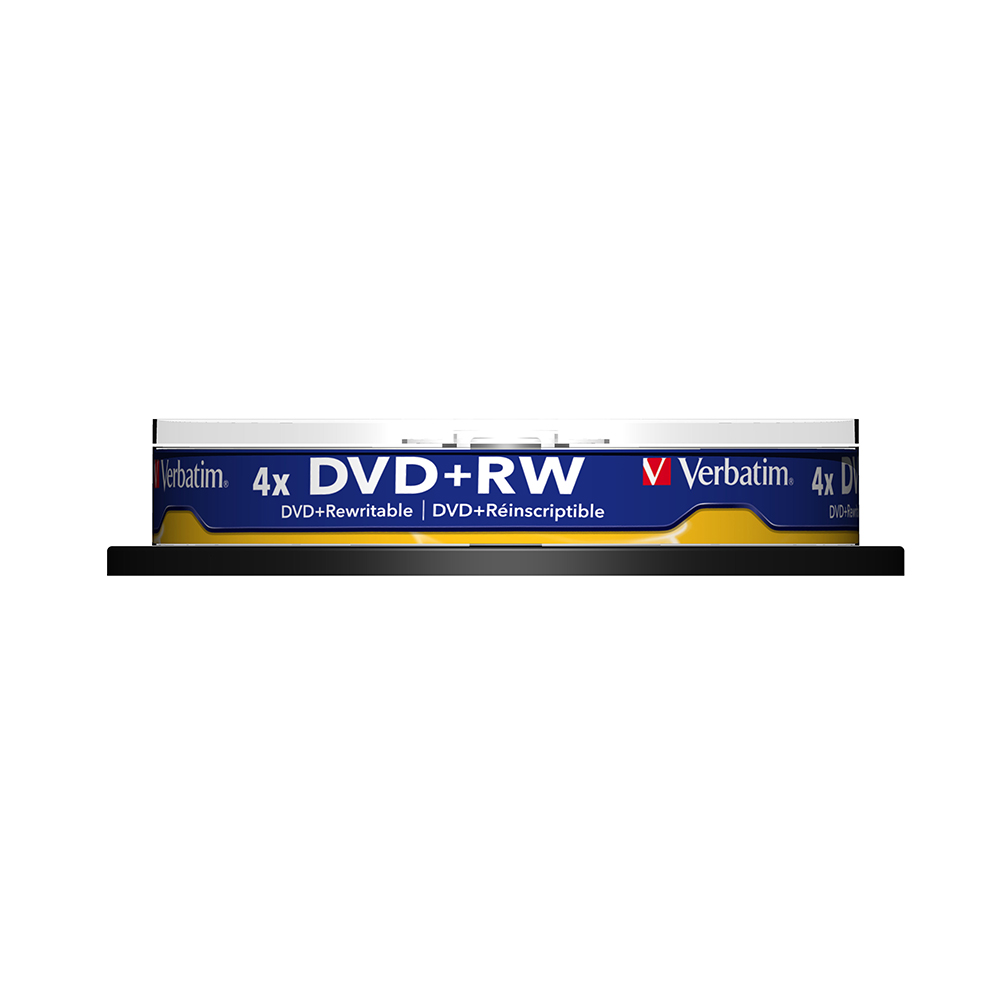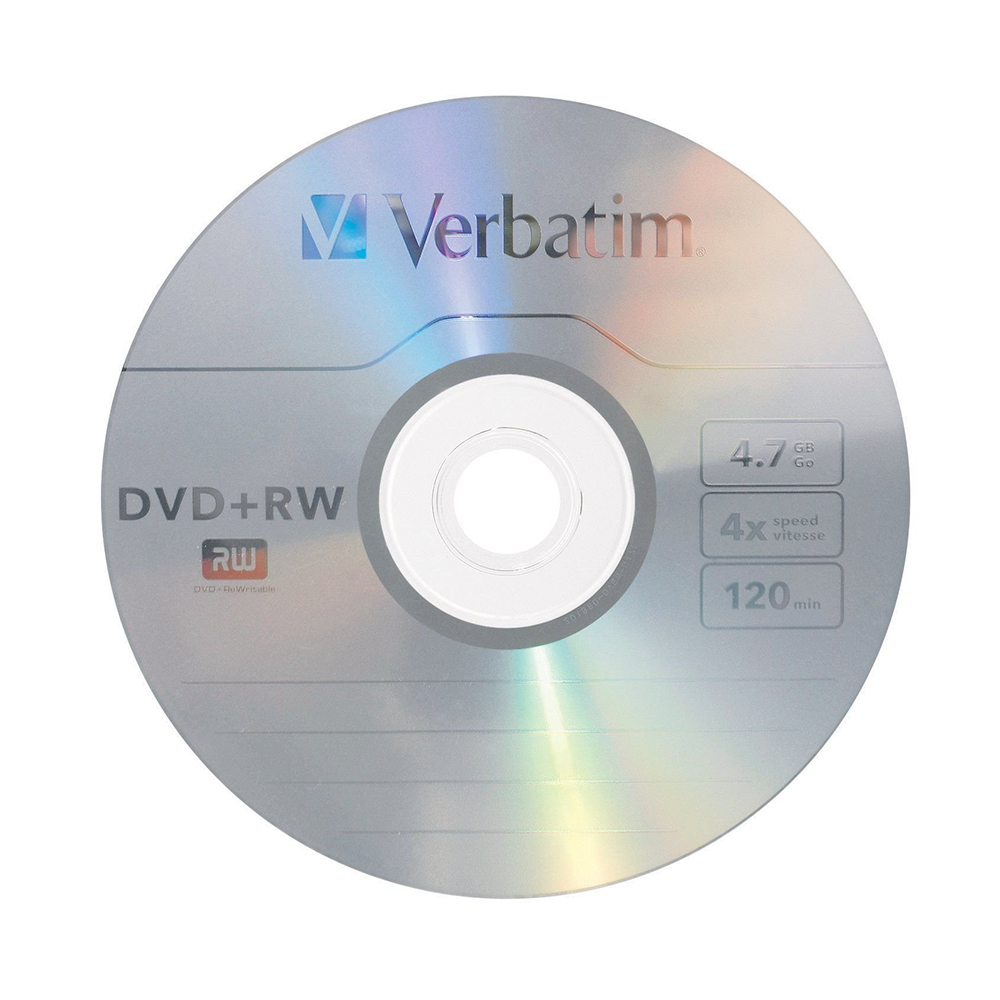 Brand:

Verbatim

Model:

43488

Speed:

4x

Capacity:

4.7GB

Blank Disc Surface:

branded

Lot Disc Media type:

DVD+RW

Packaging:

10pk spindle

Package

Package size:

14 * 14 * 3cm / 5.51 * 5.51 * 1.18in (L * W * H)

Package weight: 

240g / 8.46oz

Package List

1 * 10-Disc Spindle 

Note: Package list without user manual
Compare with similar items

Media type:

BD-R

DVD+R

CD-R

DVD-R

Code Num:

C3262

C3254

C3243

C3246

Model:

43746

64308

94691

95101

Packaging:

10 pcs

10 pcs

50 pcs

50 pcs

Capacity:

50GB

8.5GB

700MB

4.7GB

Speed:

6X

8X

52X

16X

Type:

DL(Double Layer)

DL(Double Layer)

SL(Single Layer)

SL(Single Layer)

Feature:

Unprintable

Printable

Unprintable

Unprintable

 

1. Avoid placing in direct sunlight, humidity, or high temperature environment. When it is not usable, place it with the disk facing up in the packing box.
2. Use special soft-tipped pens only. Do not use ball-point pens or other hard pens to prevent the disk surface and stored data from being destroyed.
3. Take the disc, avoid touching the surface of the disc to avoid scratches or dirt. When placed in or removed from the drive, the index finger is placed in the hole in the disc and the thumb is placed on the edge of the disc. Remove from the drive when not in use. When the surface is dirty, wipe it gently with a soft dry cloth or a damp cloth dampened with alcohol. Do not use cleaner to prevent damage.