Quantity:1Pcs / lot
Condition: Brand New ROHS
- 100%  brand New and Good Quality.
- 100%  good package and fast delivery.
- 100% quality assurance Factory direct supply.
Product Name: 19 inch standard network cabinet slide board keyboard tray
Product color: black orange stripes, white to the Advisory Service
Product size: 482*300mm.
Product Description: 1.2mm high quality cold-rolled steel plate, the plate cutting, stamping, bending, and other processes to complete the production of electrostatic spray products work fine, ensure product quality comparable to industry brand.
High quality plating black guide rail, strong bearing capacity.
Use: mainly used for cabinet tray installed in the cabinet (pallet rack can be installed in the open frame), for a variety of devices, such as supporting rack inside the server, switch, keyboard and other small devices etc.. commonlyFixed plate (four angle installation) bearing capacity is strong. userDifferent types of machines can be selected according to different requirementsCabinet tray, the details may contact customer service. Sliding type keyboard support mainly uses its expansion characteristics to place some special equipment, can be used in conjunction with other laminates.
Personally think that since it is load-bearing equipment, so the tray in the choice of material thickness on the market are some of the lower price of some products, the price is also lower than the same quality.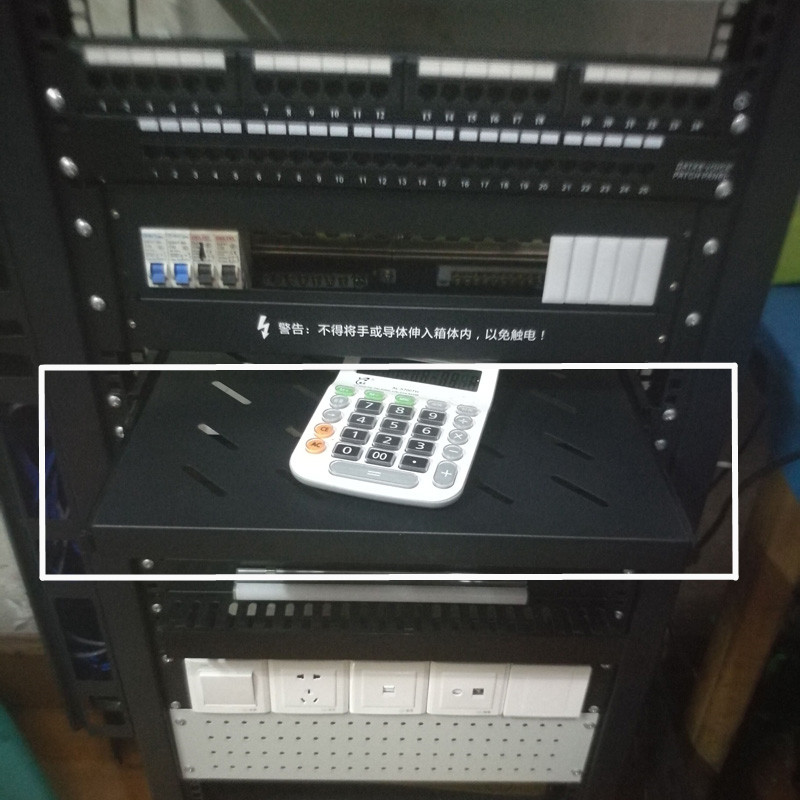 Please send us an email : nbkuilong 163.com
if you would like to know more about our Product specification.pls contact with me. thanks!