Dear Friend . There are two color can be choosen , Black color and Beige color, pls leave message for us which color u need when u play order, have a nice shopping 
Read USB SD Card Monitor  
10.1 inch Grey car flip down monitor , with USB and SD. Screen Size: 10.1". Digital Panel with High Resolution: 800 x 480.Overhead console with two super bright LED dome lights.
USB and SD supports: MPEG4, VOB, DIVX, AVI, MPG, DAT, MP3, MP4, JPEG, WMV, WMA. Types of supported cards: SD Card, U plate. USB 2.0 input (Up to 16GB). SD Card slot (up to 32GB).
Built-in wireless FM Transmitter with new technology using 87.7-89.1 Mhz. Multi system: PAL/NTSC auto switching. 16:9 (Wide Screen) Aspect Ratio.
Slim and compact design for a sleek looking installation. Compatible Media Types: MPEG4, VOB, DIVX, AVI, MPG, DAT, MP3, MP4, JPEG, WMV, WMA.
The flip down dvd player built in speakers that actually sound surprisingly loud! You can use the built in speakers, you can use your car speakers through the FM Transmitter
Stylish and Sturdy Design with a Modern Appearance
Built-in Double Dome LED Lights
Built-in USB & SD Function
The Car Flip Down Monitor is Designed with Double Dome LED Lights LED Light. It is Easy to Operate in the Evening and Comfortable to The Eyes, and The Led Light Can Be Instead of Car Light
The FM transmitter can send the audio signal from the over head monitor to the other radio receiver(car stereo), then you can share the audio with other people.
With a 10.4" HD 800*480 resolution, CarThree flip down monitor has the ability to display 1080P video formats via , USB& SD input without any distortion or clarity issues.
With this unit you will see sensational images and amazing graphics.
Expand your media choices by plugging your USB stick or SD card into flip down car dvd player to play music, video or view photos.
The maximum capacity is 32GB, but the file in the USB and SD card should be within 4GB.
1 Install the plate to the car roof
2 Put the screw on with monitor and mount plate
1*flip down car monitor player
1*installation mount plate
1*English User manual
Black Color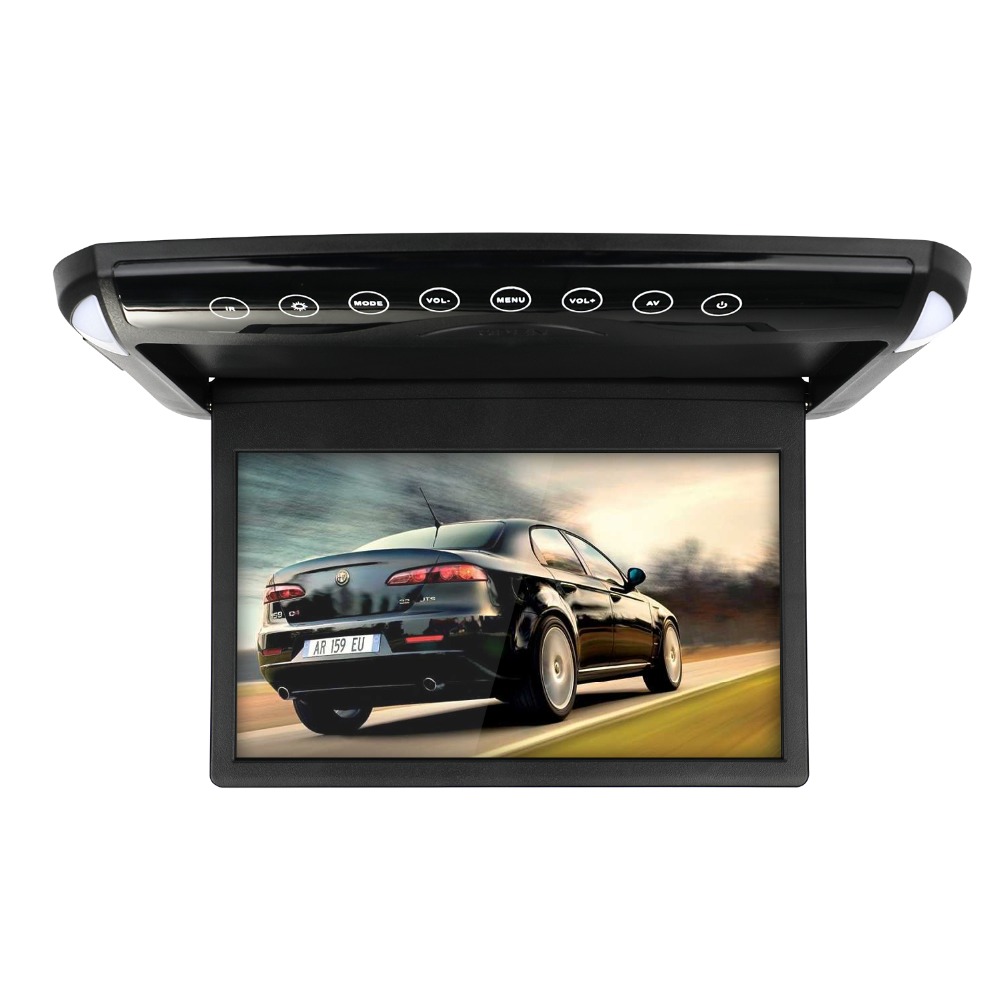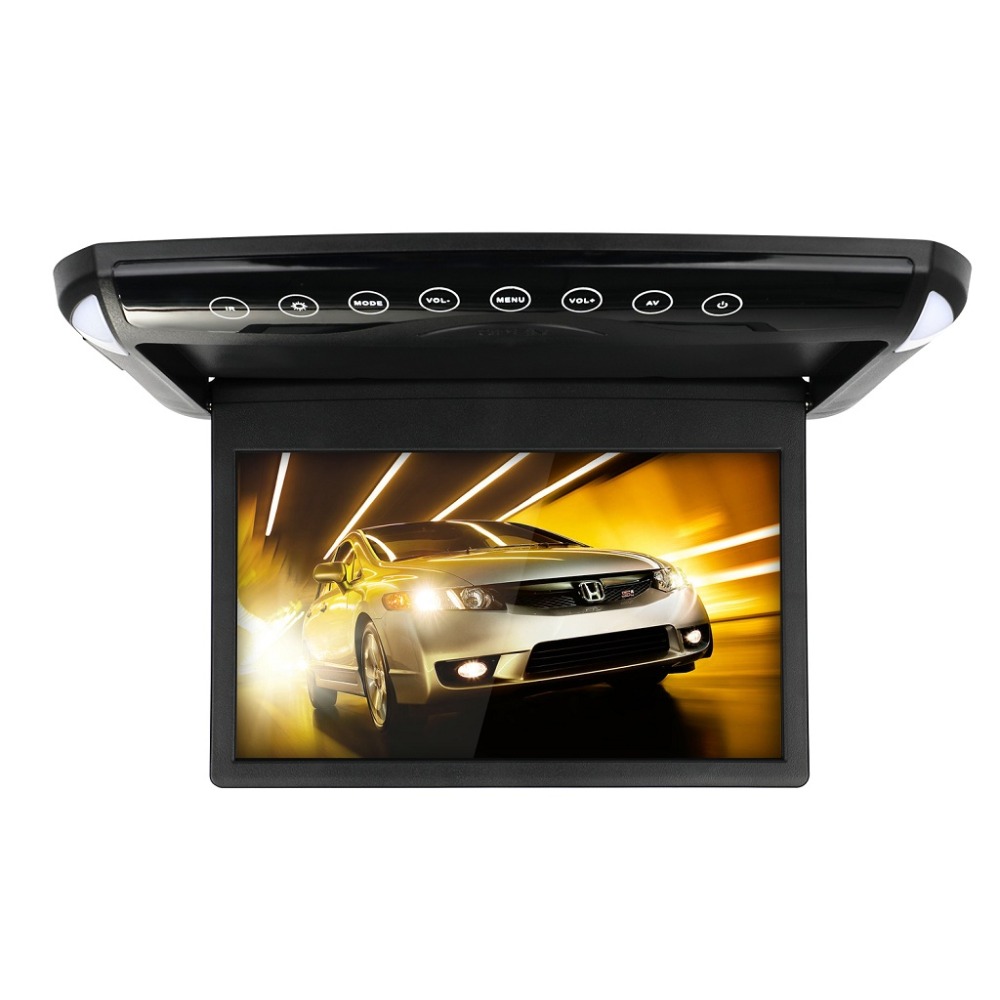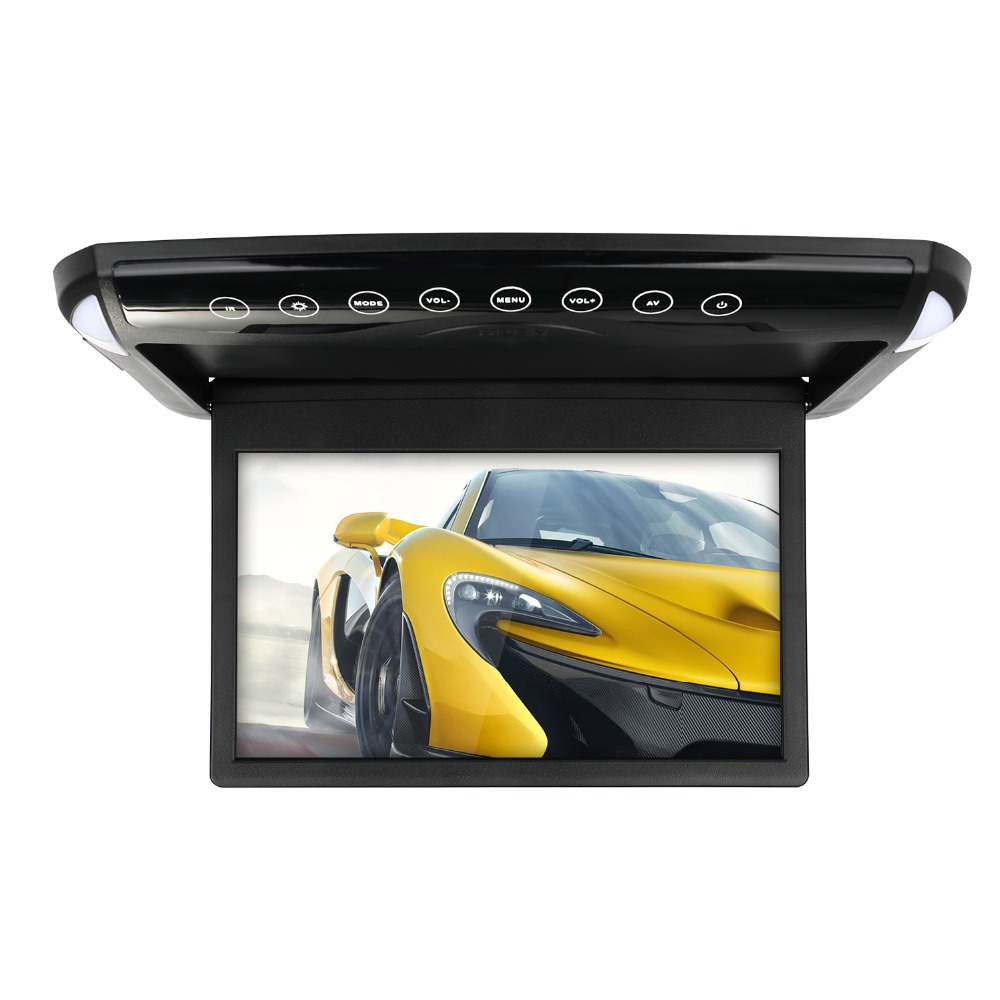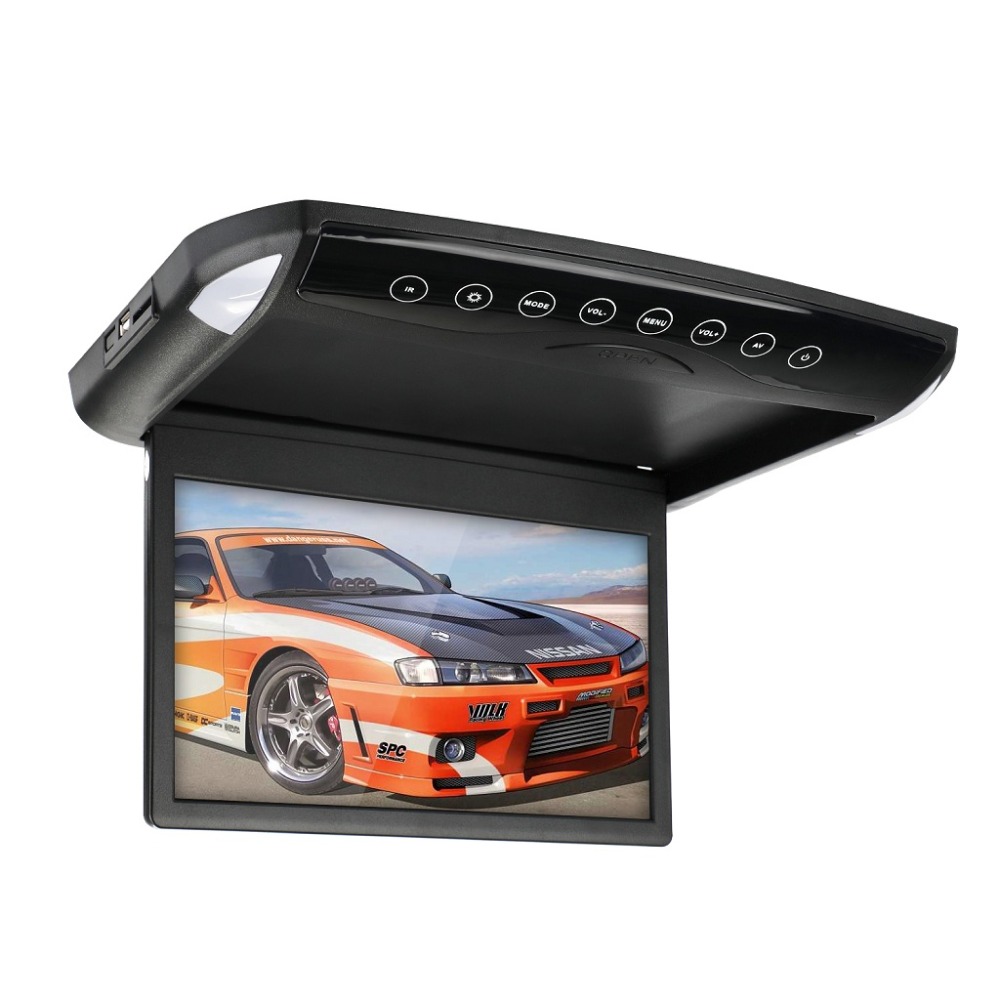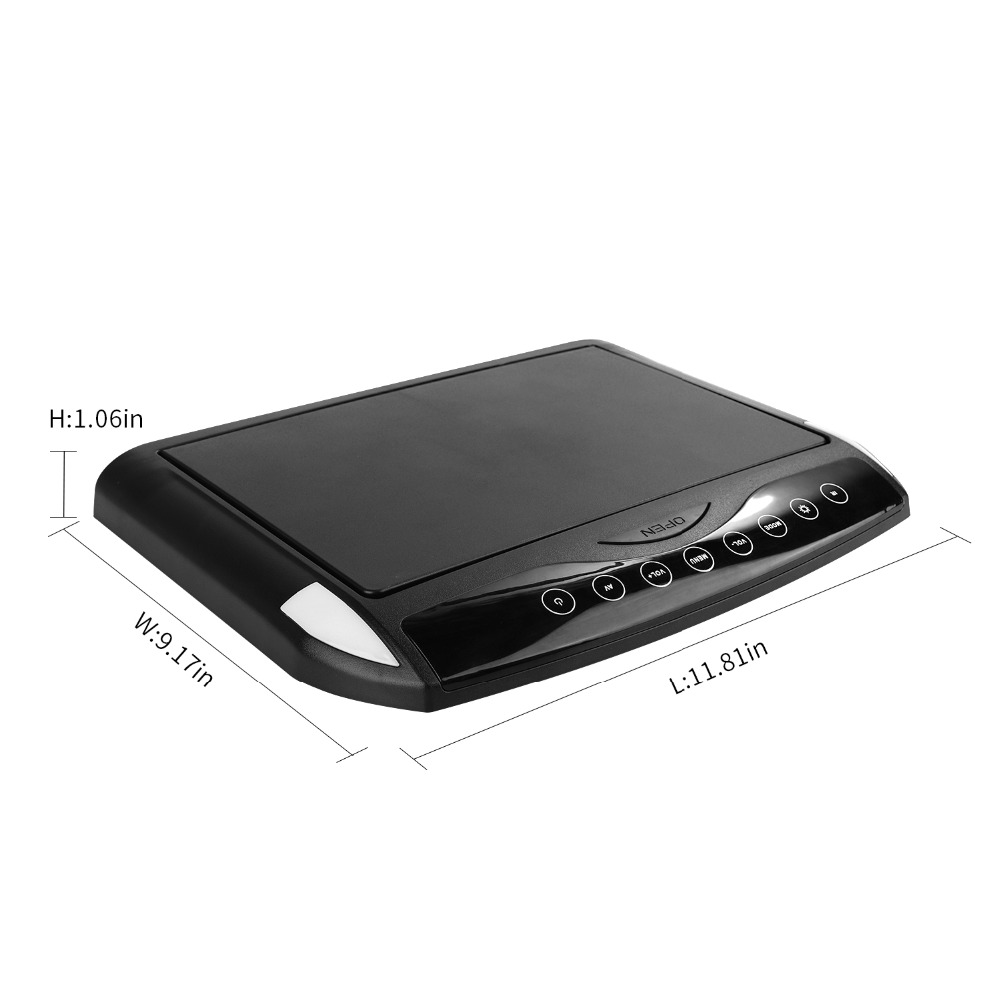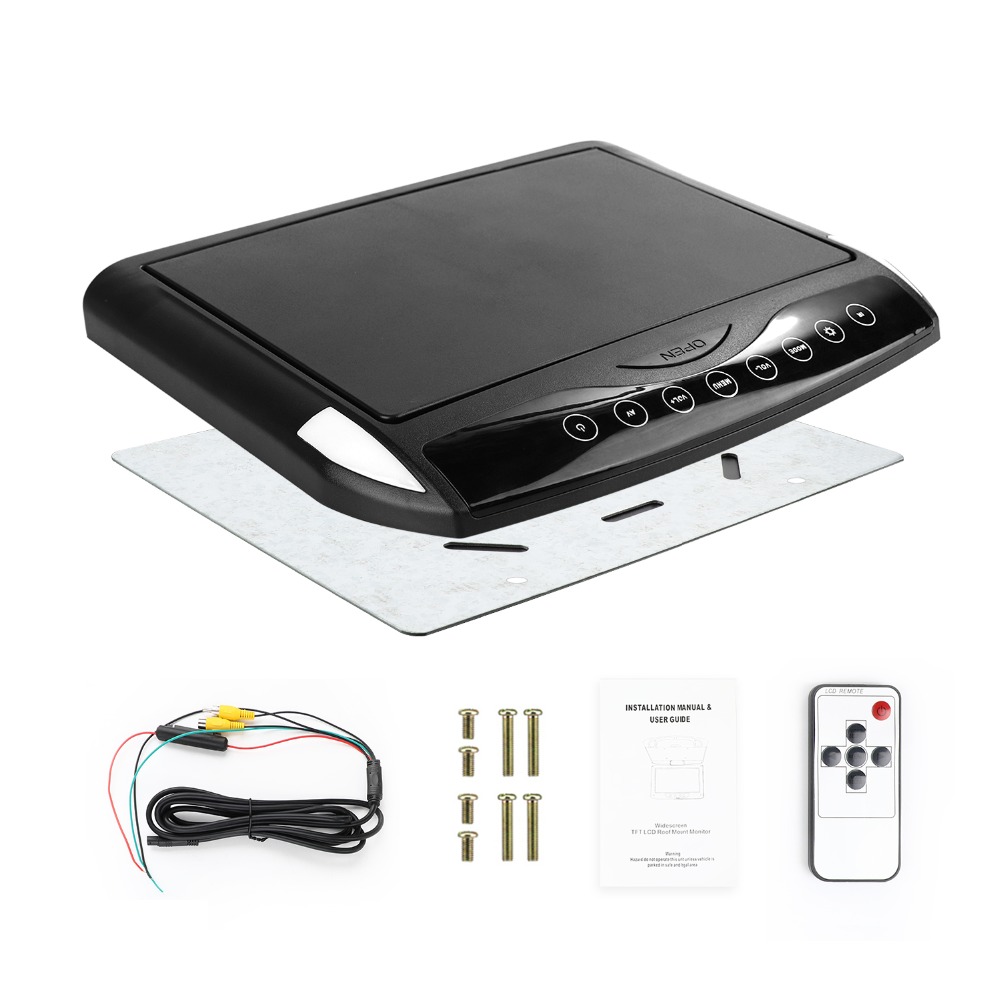 Beige Color