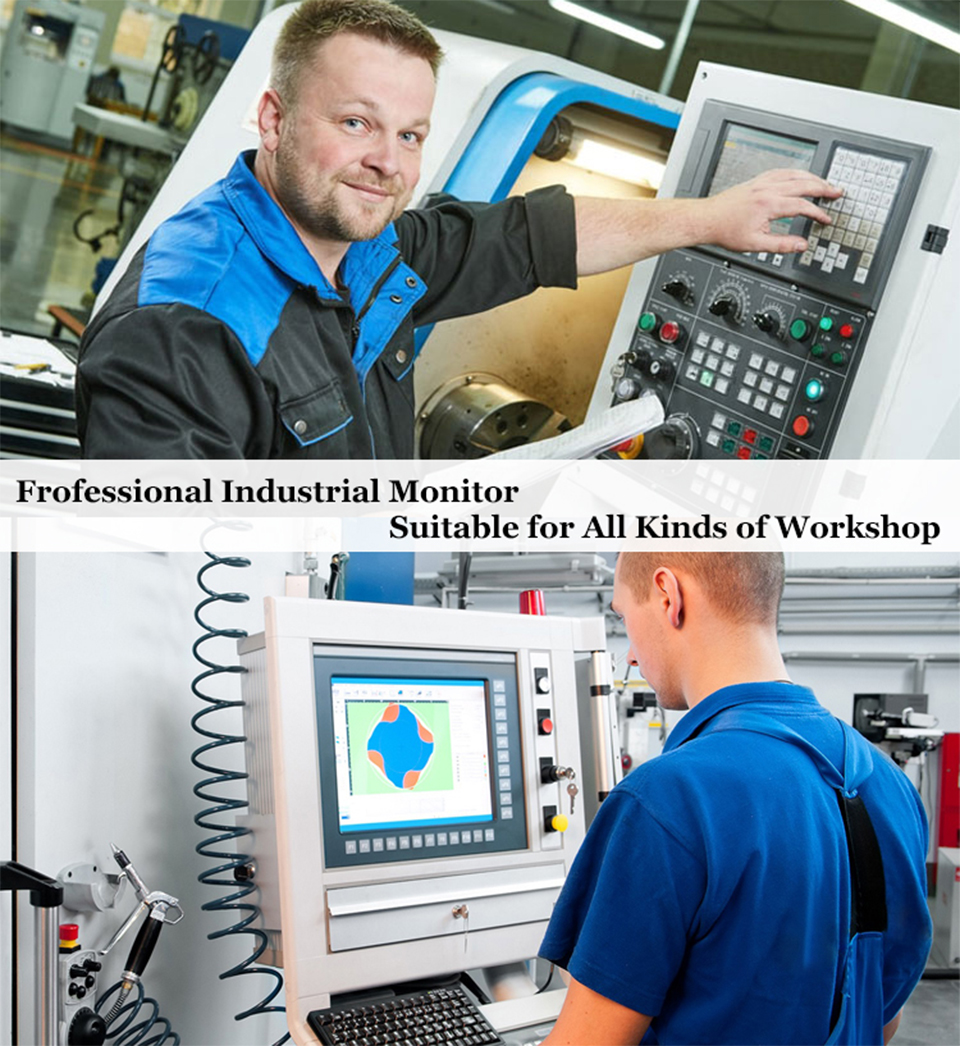 17.3 inch industrial computer with capacitive touch screen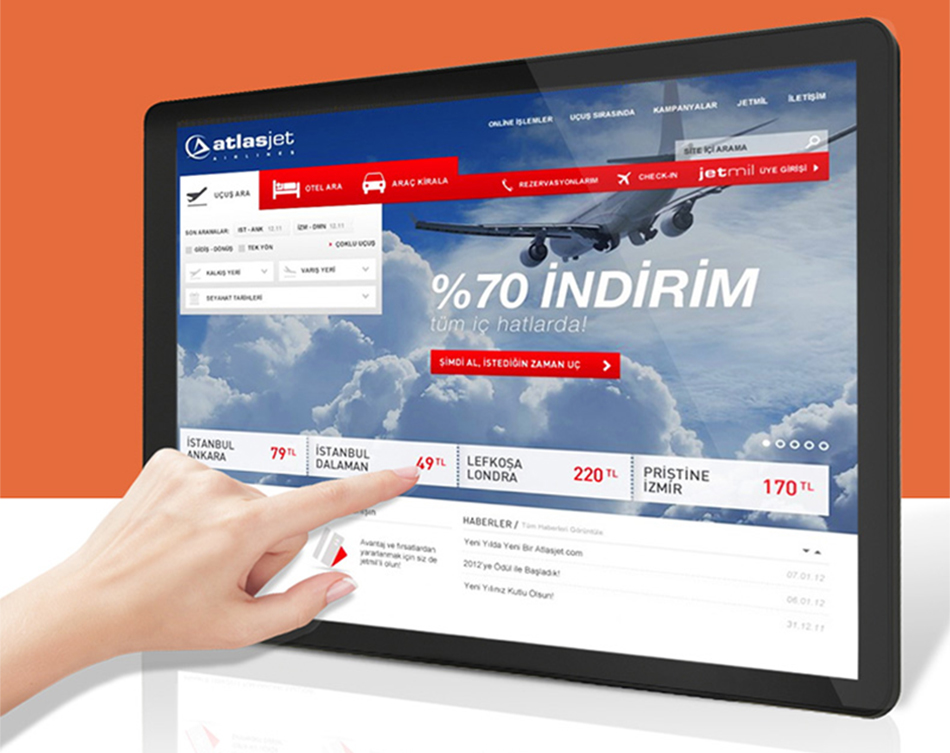 industrial computer parameters
Brand:Feosaid Aterial:Metal Memory: 4GB DDR3 System Memory (8GB/16GB optional) Storage: 32G SSD(64Gb/128Gb/256Gb optional) System: WIN7/WIN8/WIN10/Liunx optional(Win7 Home Edition is installed by default) BIOS: AMI BIOS Graphic: IntelHD Graphics
System Configuration:
Configuration 1:integrated Intel Celeron Processor J1900(4 cores, 2m cache, up to 2.00 ≤ 2.41 GHz,TDP power consumption:10w) Storage space:32G SSD(64G / 128G / 256G Optional) internal storage:4GB DDR3 System memory(8GB Optional) Configuration 2:integrated Intel Core i3-4025U(Dual-core, 3MB cache, 1.9 GHz,TDP power consumption:15w) Storage space:32G SSD(64G / 128G / 256G Optional) Internal storage:4GB DDR3 System memory(8GB/16GB Optional) Configuration 3:integrated Intel Core i3-6100U(Dual-core, 3MB cache, 2.3 GHz,TDP power consumption:15w) Storage space:32G SSD(64G / 128G / 256G Optional) Internal storage:4GB DDR3 System memory(8GB/16GB Optional) Configuration 4:integrated Intel Core i5-4300U(Quad core, 3MB cache, 1.9 GHz,TDP power consumption:15w) Storage space:32G SSD(64G / 128G / 256G Optional) Internal storage:4GB DDR3 System memory(8GB/16GB Optional) Configuration 5:integrated Intel Core i5-6360U(Quad core, 3MB cache, up to 2.00-3.10 GHz,TDP power consumption:15w) Storage space:32G SSD(64G / 128G / 256G Optional) Internal storage:4GB DDR3 System memory(8GB/16GB Optional) Configuration 6:integrated Intel Core i7-3537U(Dual core, 4MB cache, 2.00 GHz,TDP power consumption:17w) Storage space:32G SSD(64G / 128G / 256G Optional) Internal storage:4GB DDR3 System memory(8GB/16GB Optional) Configuration 7:integrated Intel Core i7-4500U(Quad core, 3MB cache, 1.9 GHz,TDP power consumption:15w) Storage space:32G SSD(64G / 128G / 256G Optional) Internal storage:4GB DDR3 System memory(8GB/16GB Optional) Configuratio 8:integrated Intel Core i7-6500U(Quad core, 8MB cache, up to 2.50-3.10 GHz,TDP power consumption:15w) Storage space:32G SSD(64G / 128G / 256G Optional) Internal storage:4GB DDR3 System memory(8GB/16GB Optional)
LCD parameters
Brightness:250cd/m2 Contrast Ratio:1000:1 Viewing Angle:Horizontal(left/right): 150°(75°/75°) Vertical(up/down): 150°(75°/75°) Response Time:30 (Typ.)(Tr+Td) (ms) Frame Rate:60Hz Color system:PAL/ NTSC Interface:1 x VGA + 1 x HDMI + 2 * COM (default 232 protocol interface) +1 x RJ45 + 4 * USB + 1 x audio Power:DC 12V Plug:AU,EU,USA,UK plug available Menu Languages:English,,Francais,Italiano,Deutsch,Espanol,Russian,Traditional Chinese, Simplified Chinese,etc VISA Hole distance:75*75mm Delivery Time Sample:1~5 working days. 10~100pcs:2~7 working days. More than 100pcs :5~15 working days
★★★ SPECIAL REMINDER ★★★
LOGO/Product Model/Case Material/Add Touch Function/Add Built-in Speaker/Add Remote Control Function/Base Style/Screen Size/Interface Type/Power Type/Installation Mode(Wall-hang/Embedded/Open-frame),etc.,can be customized for you(But need to meet the requirements of MOQ).If you have this demand,please contact us,we will provide you with timely and thoughtful service!
17.3 inch Size
Resolution: 1600*900 ppi Unit of measure: mm

New upgrade of the back cover
Fanless heat dissipation: the back cover is equipped with a heat dissipation aluminum plate, which enhances the heat dissipation effect and is silent Fan heat dissipation: ordinary back cover heat dissipation hole, heat dissipation effect is average, there is sound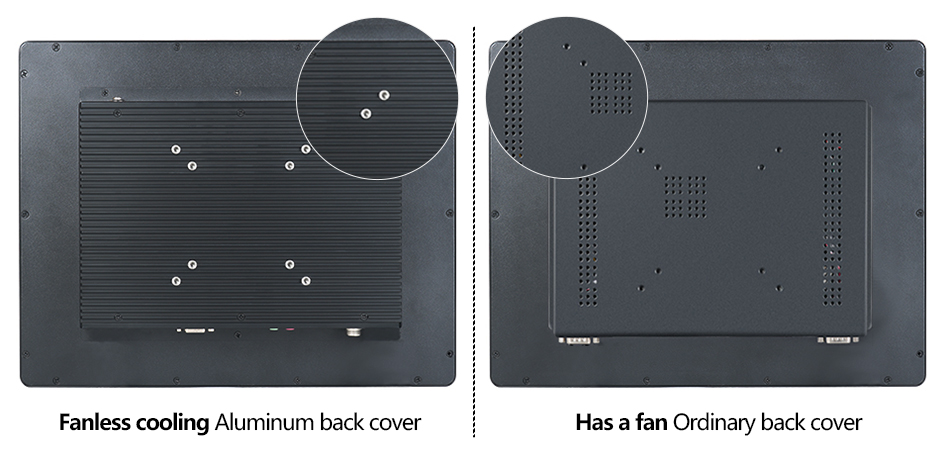 Product interface (support customization)
1 x VGA + 1 x HDMI + 2 * COM (default 232 protocol interface) +1 x RJ45 + 4 * USB + 1 x audio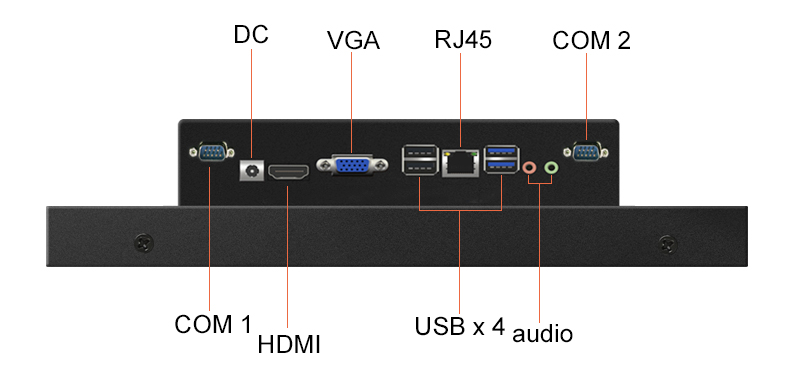 Quick response with precise touch
Capacitive touch times > 50 million times, backlight life 50000h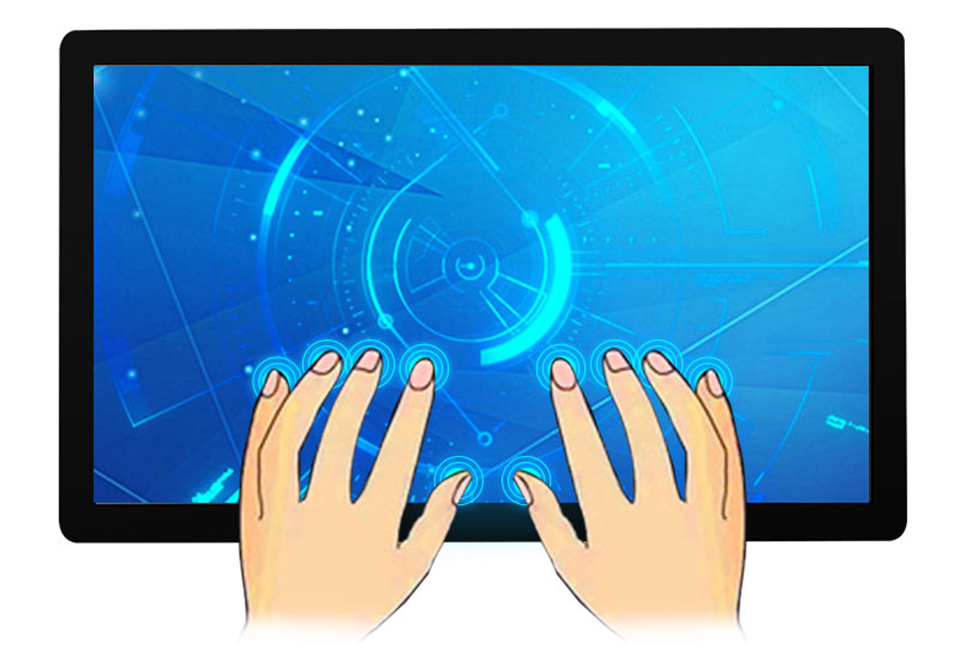 Industrial-grade custom motherboard
A variety of industrial motherboards are available, with high-performance processors and low noise consumption. First choice for industrial use, stable operation in harsh environments.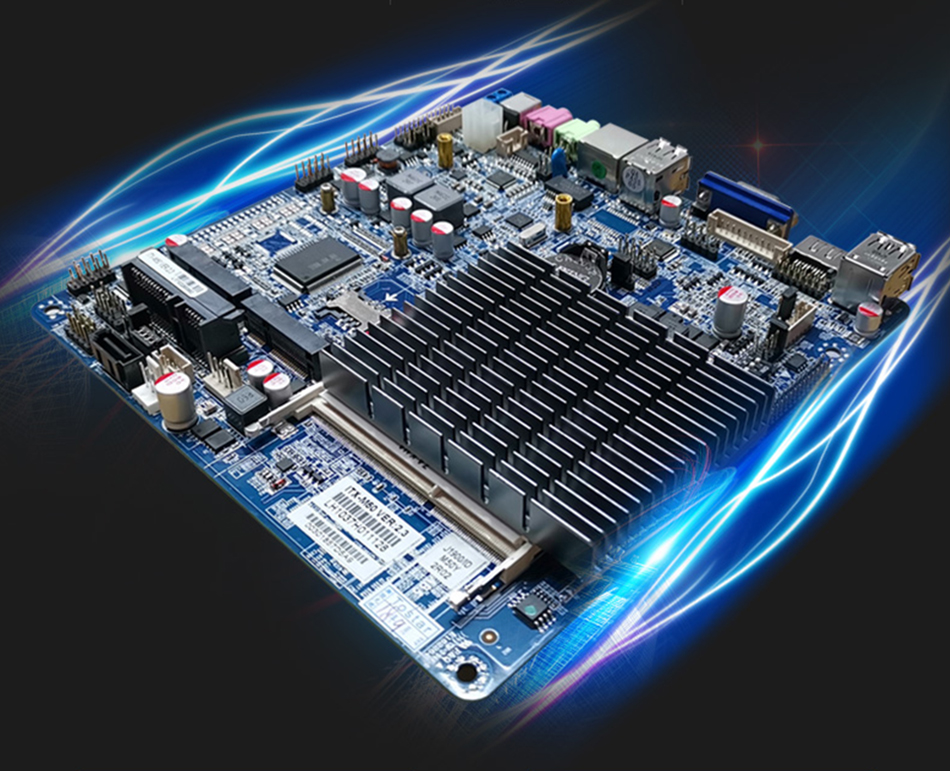 High and low temperature resistance
Widely adaptable to all kinds of harsh environments, can be -10 ℃ -60 ℃.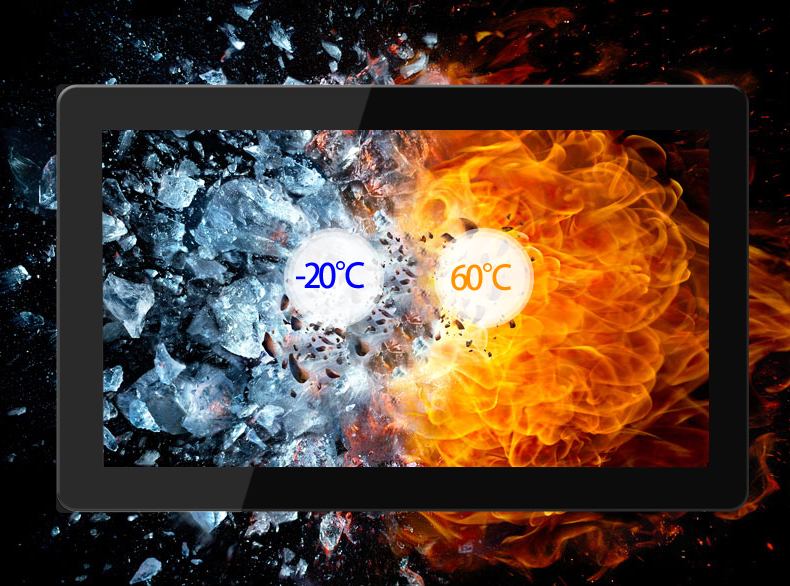 Round-the-clock operation
7*24 hours stable operation energy saving and low consumption, can run uninterruptedly around the clock green environmental protection high efficiency round-the-clock operation Power-on support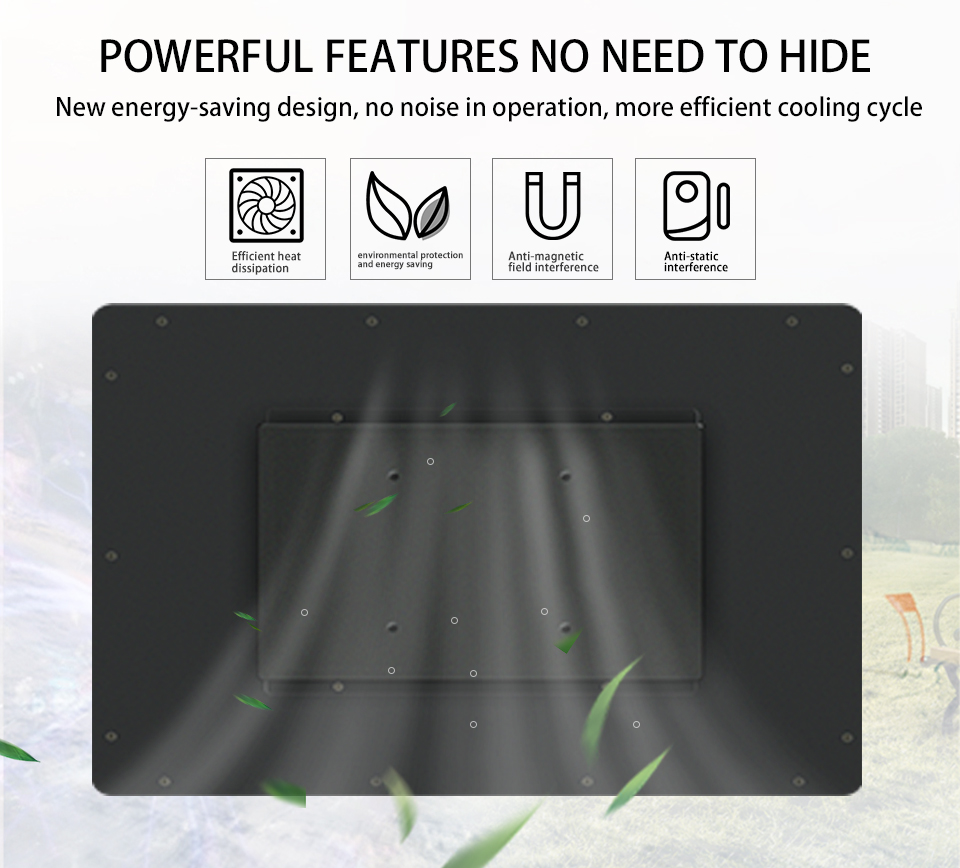 Product photos
Due to the difference between the shooting and the monitor, there may be color difference, please refer to the actual product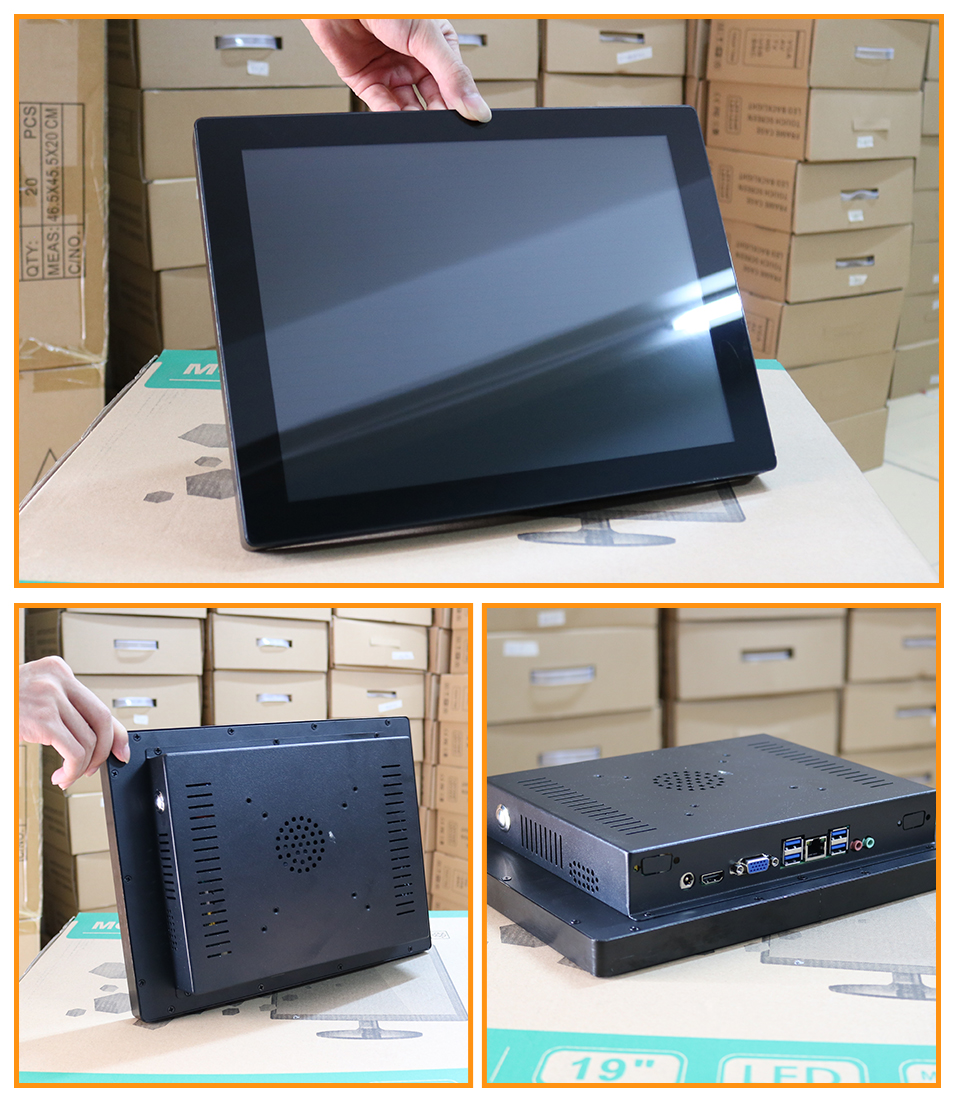 Installation method
There are four mounting holes on the back of the product, the distance between them is 75mmx75mm, with wall mounting accessories and recessed mounting accessories for flexible mounting, the following mounting options are for reference only.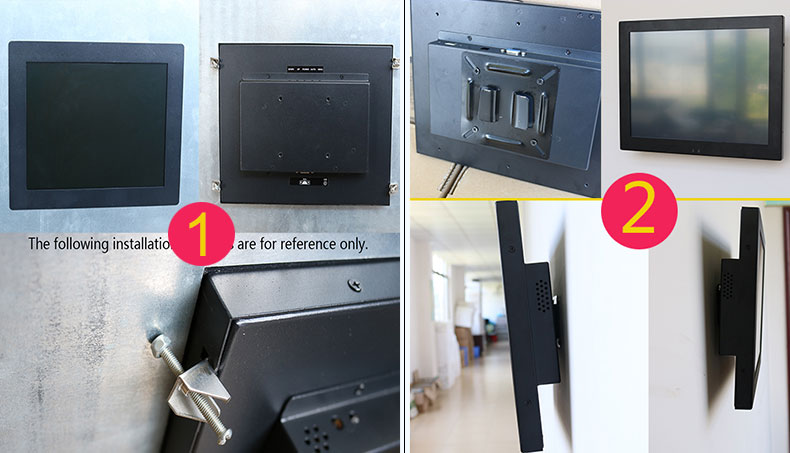 Diversified applications
Business Management, Informaltion Publishing System, Builcding Auiomation, Healthcare Computing, Industrial Automafion Control Factory testing, medical, elevator, elevator, commercial office, etc. Multiple personal and public places, ral transporaion, navigation Airspace, the military's national defense preferred.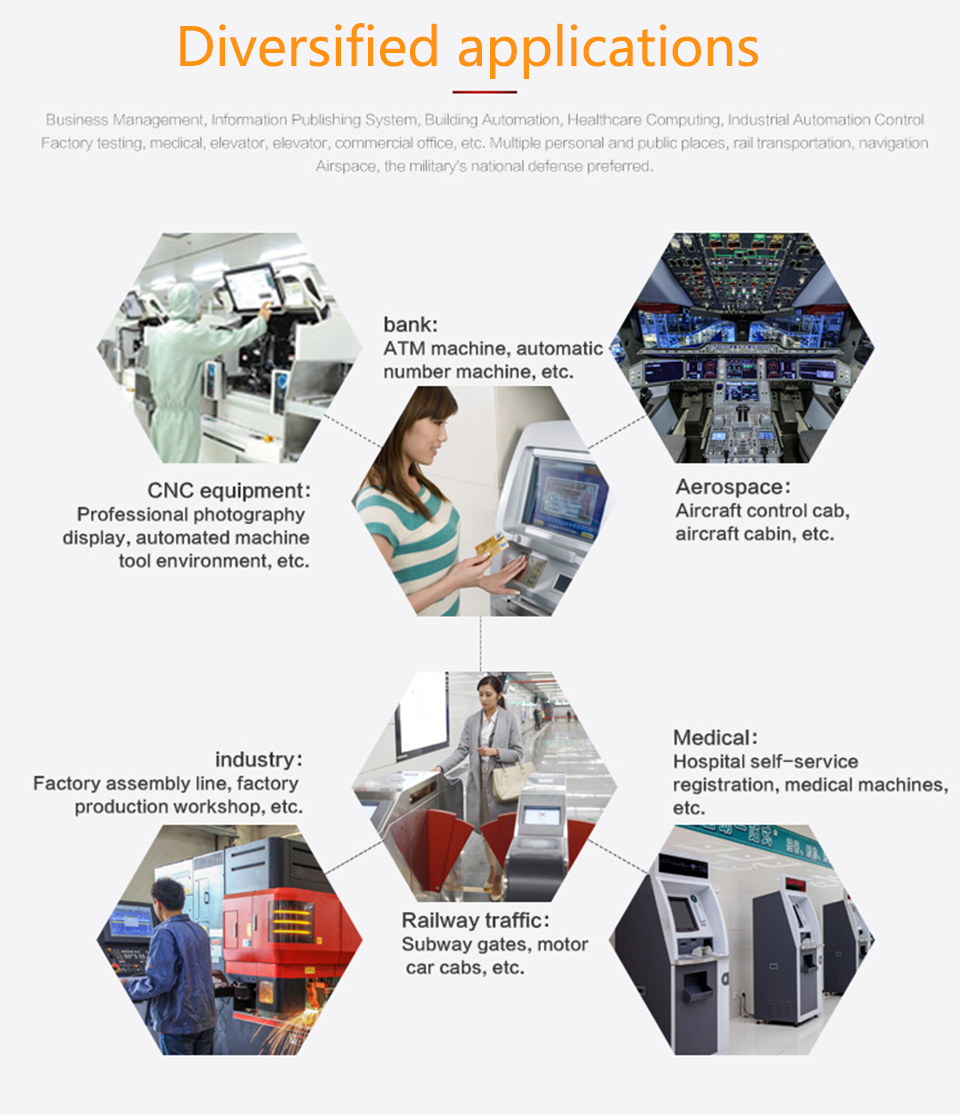 Engineering production process in Factory
Professional industrial control product manufacturer, strictly control product quality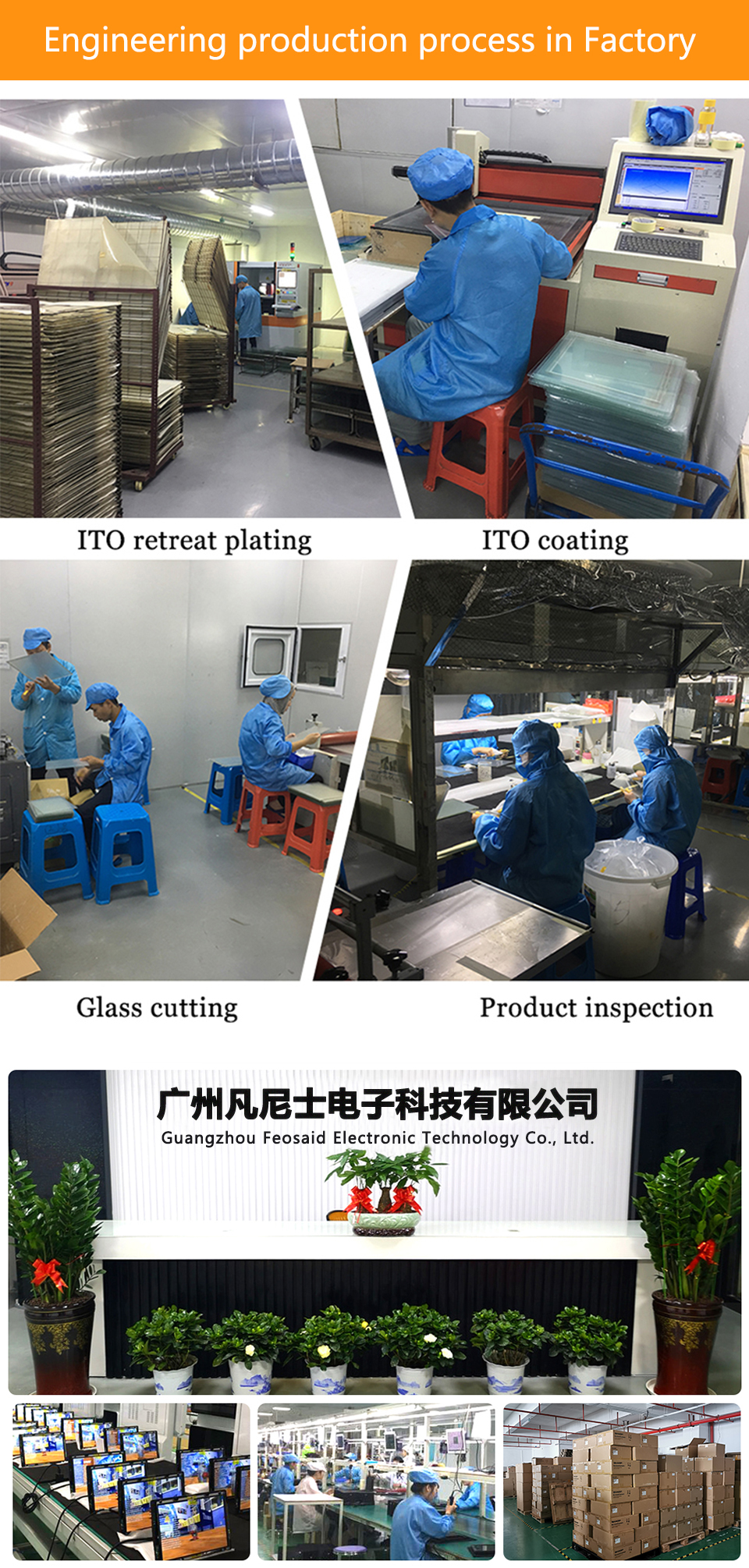 SHOPPING NOTICE FOR ALL FEOSAID CUSTOMERS
DROP SHIPPING We accept drop shipping. If needed, you can leave us message with your customer's address when placing order, then we will ship the order to your customer directly, it's very easy and convenient.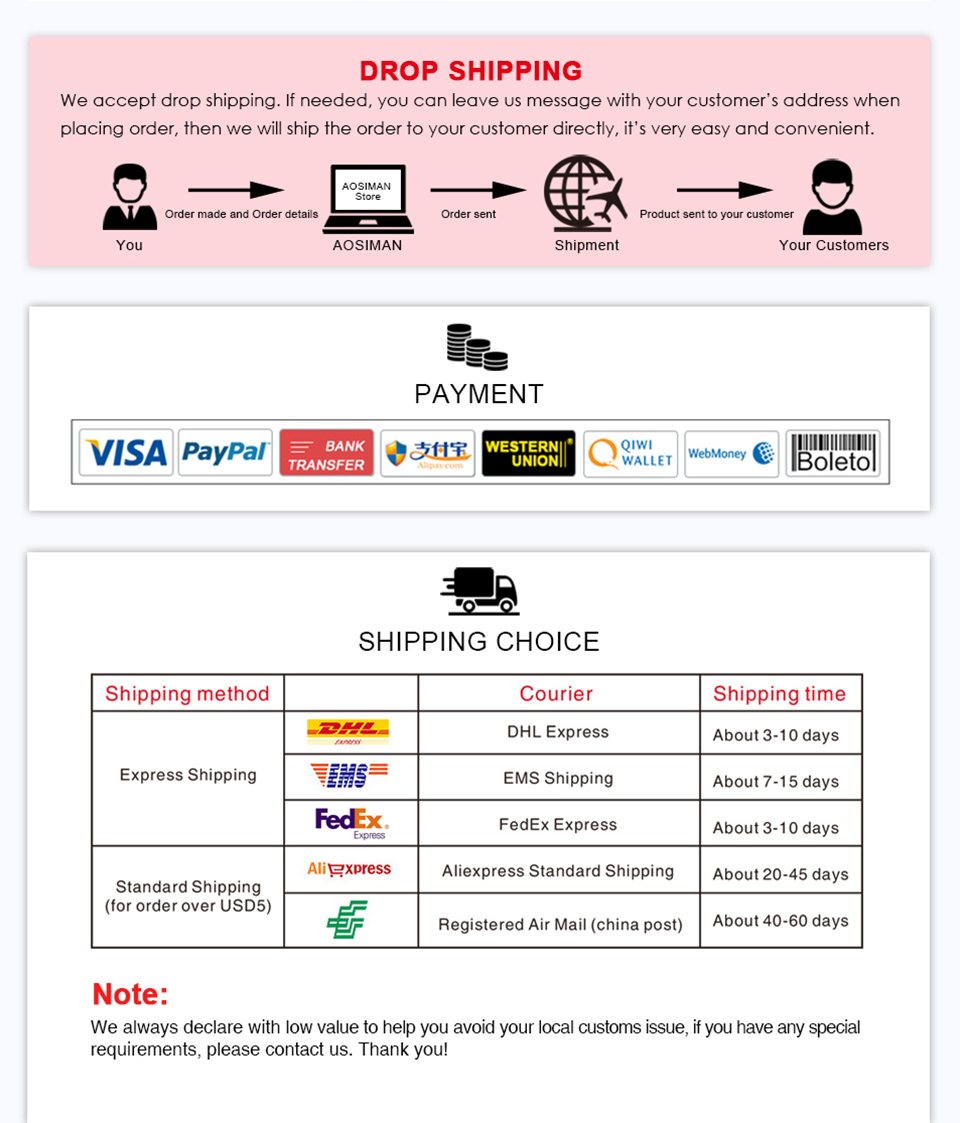 FAQ What can we do for you:
1. About the factory: yes! We have factories. We are manufacturers of touch screens, monitors, and industrial computers. 2. Regarding the MOQ: Our MOQ is 1 set. 4. About the warranty: We have a one-year warranty on the touch screen. 3. About customization: We can customize the size and LOGO of the display. Please feel free to contact us.