We provide 17keys and 21keys kalimbas. You can play more songs by the 21keys kalimba.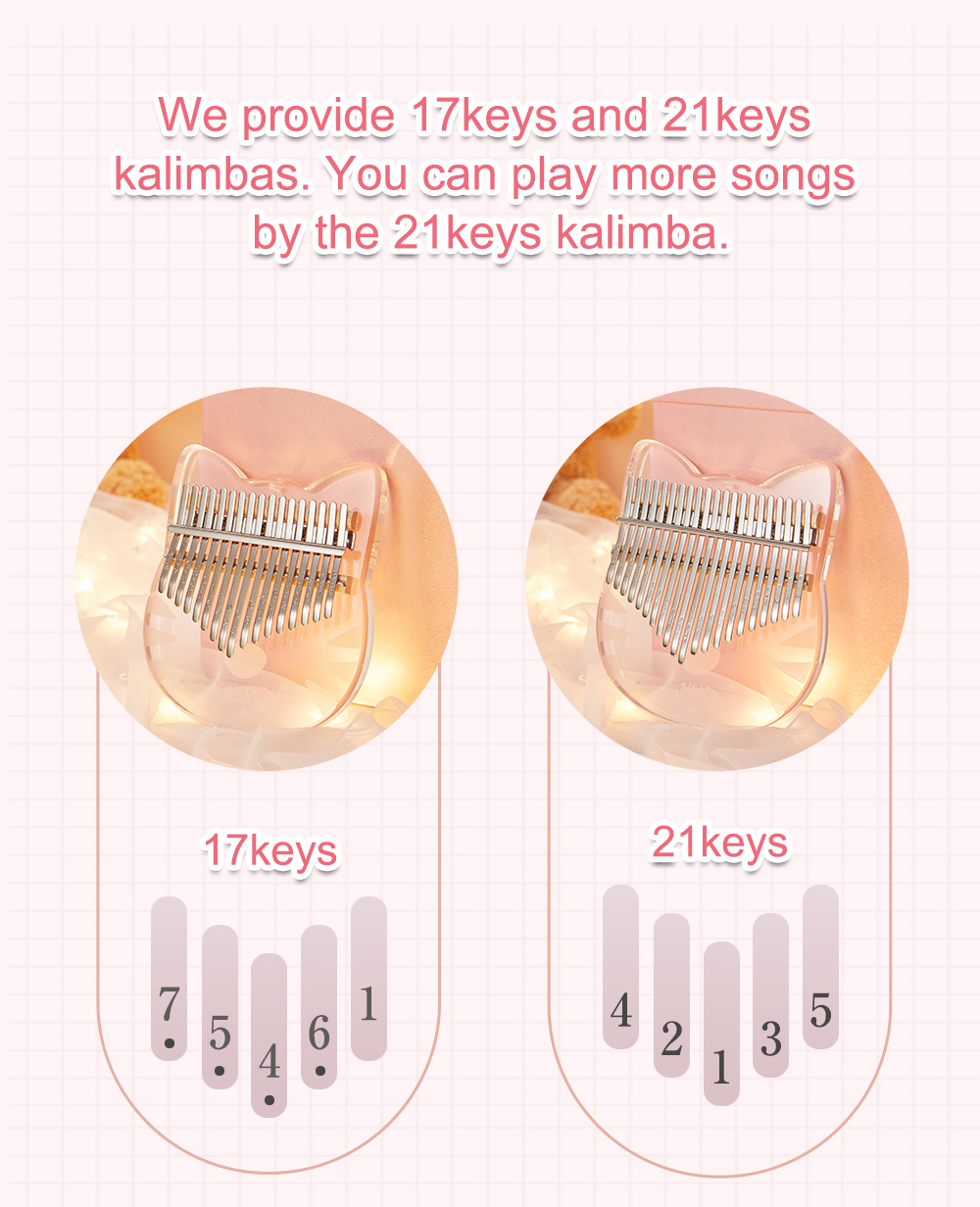 Material Shape& Design
1.Integrated body, cute cartoon shape . Make of transparent acrylic 2.It's like a rystal, makes girls and children all like it. 3.Adding a curved design,better fit to the hand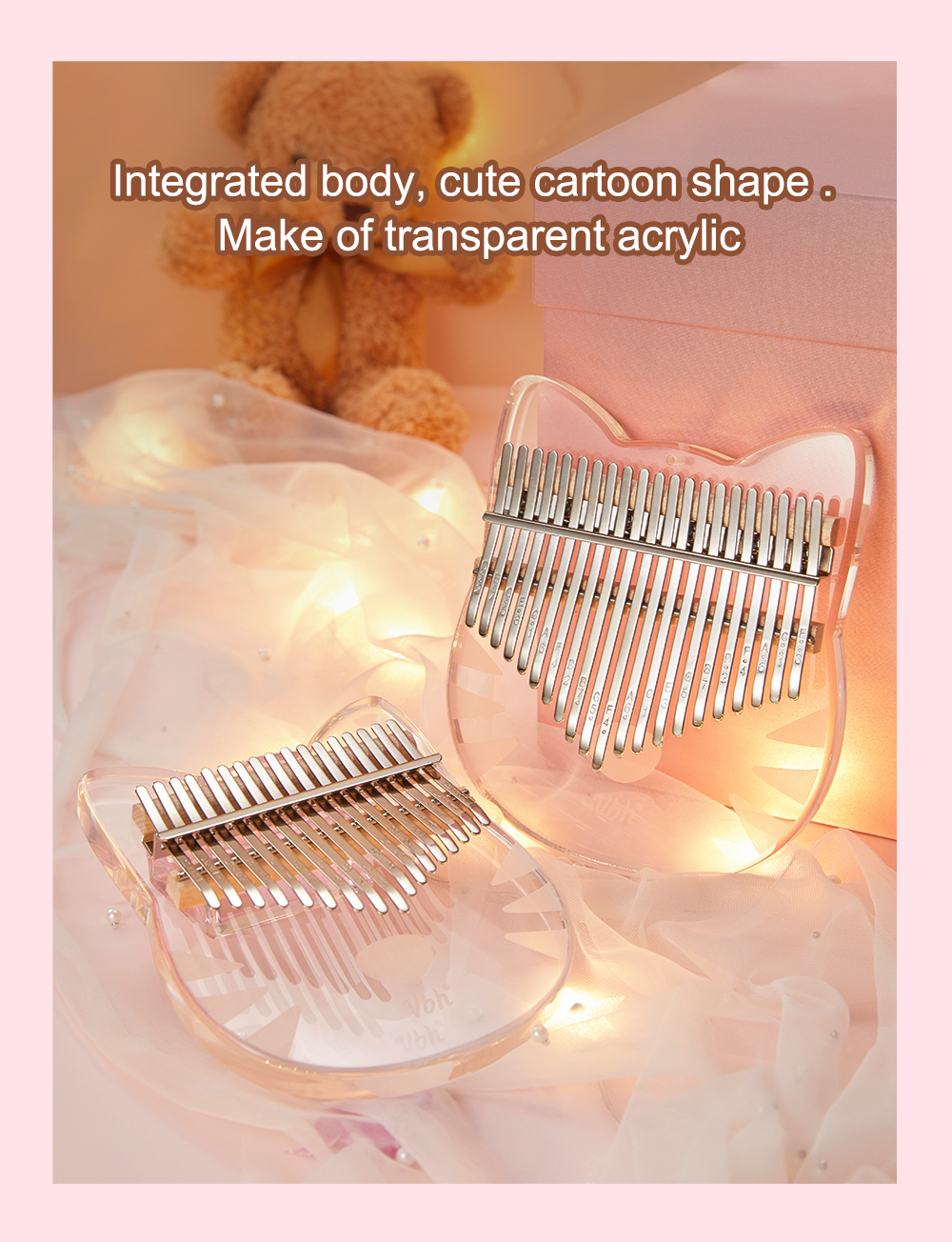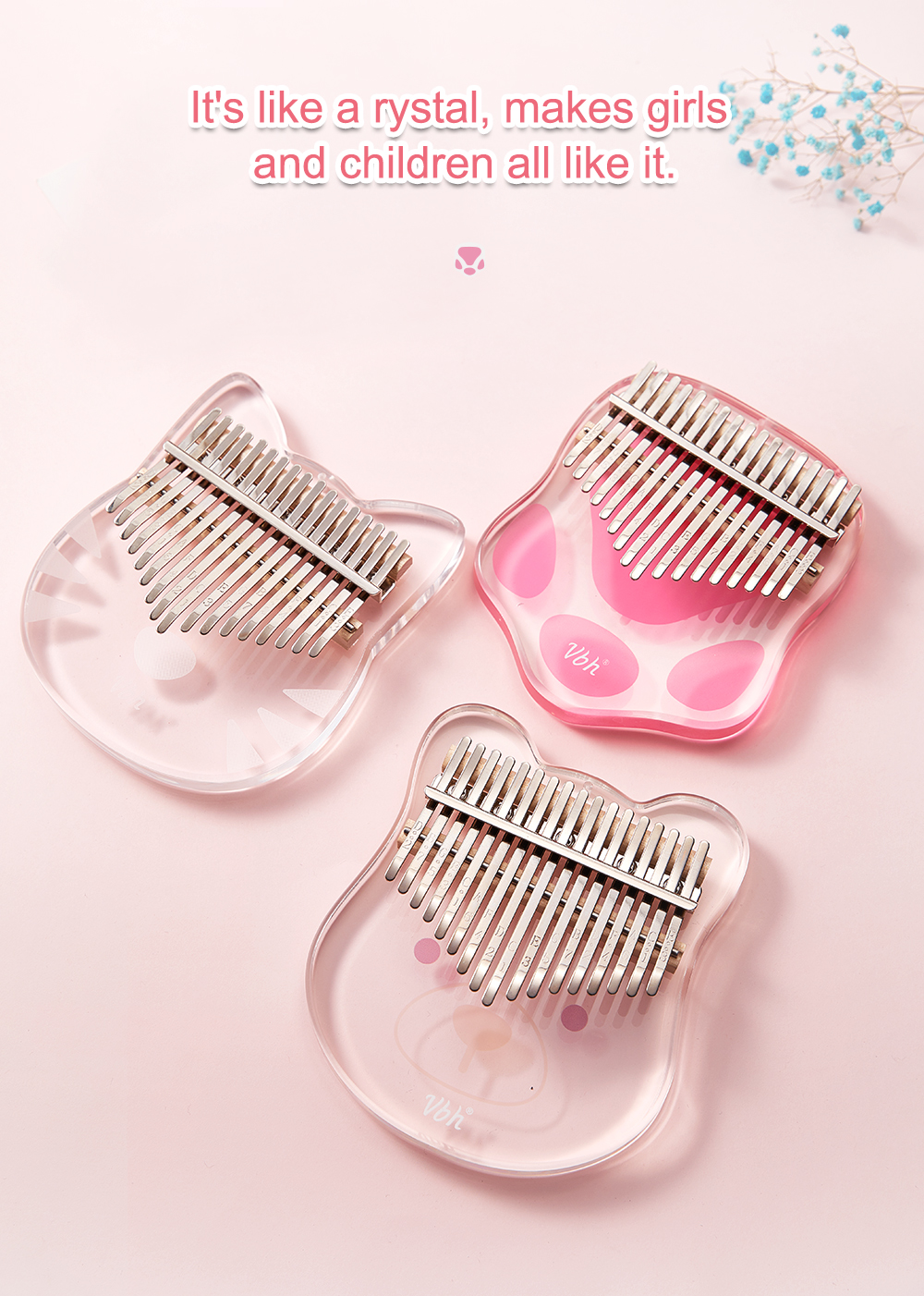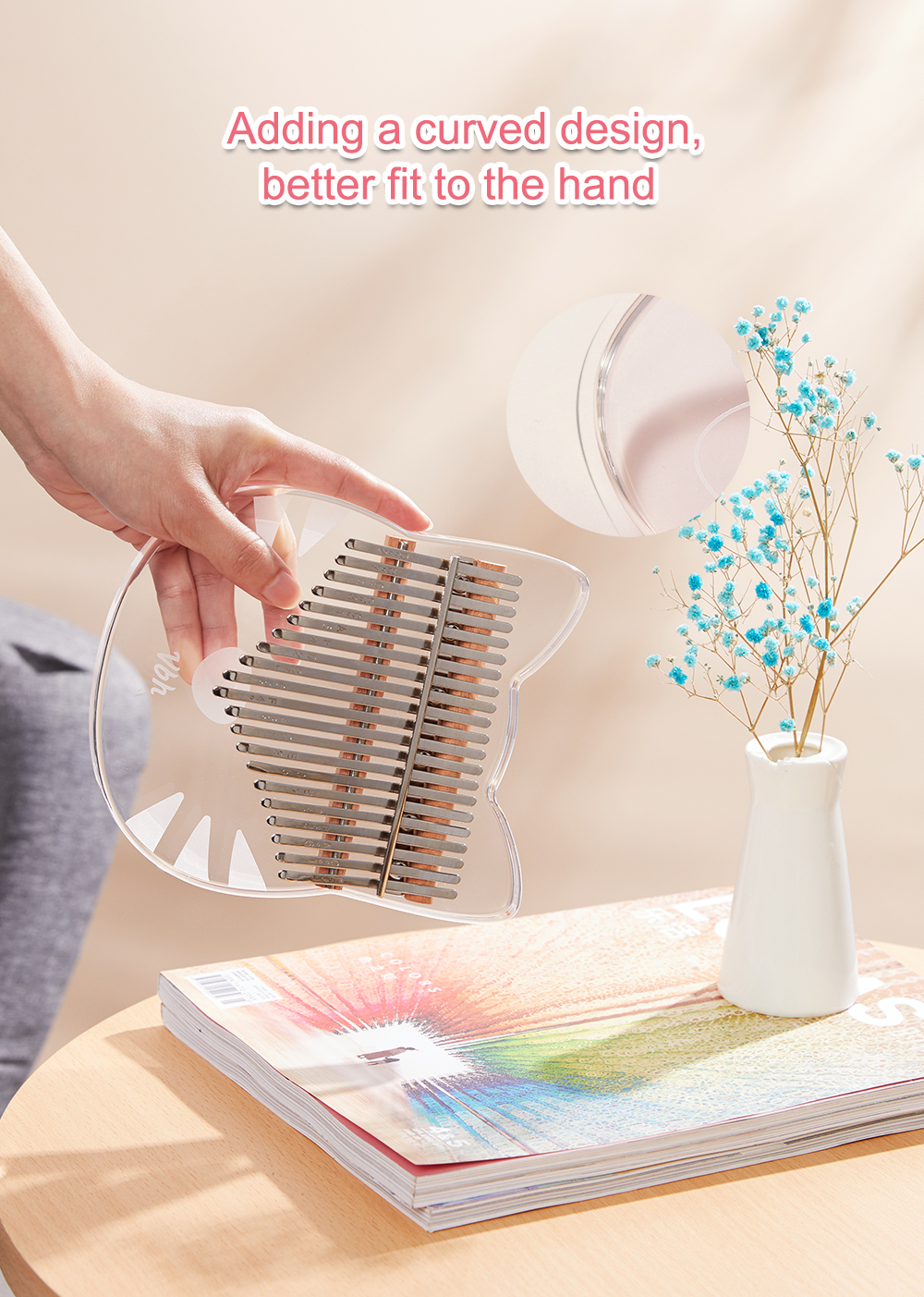 Sounds
Ethereal and crisp sounds like wind chimes. Pure tone,good resonance and more pleasant sound.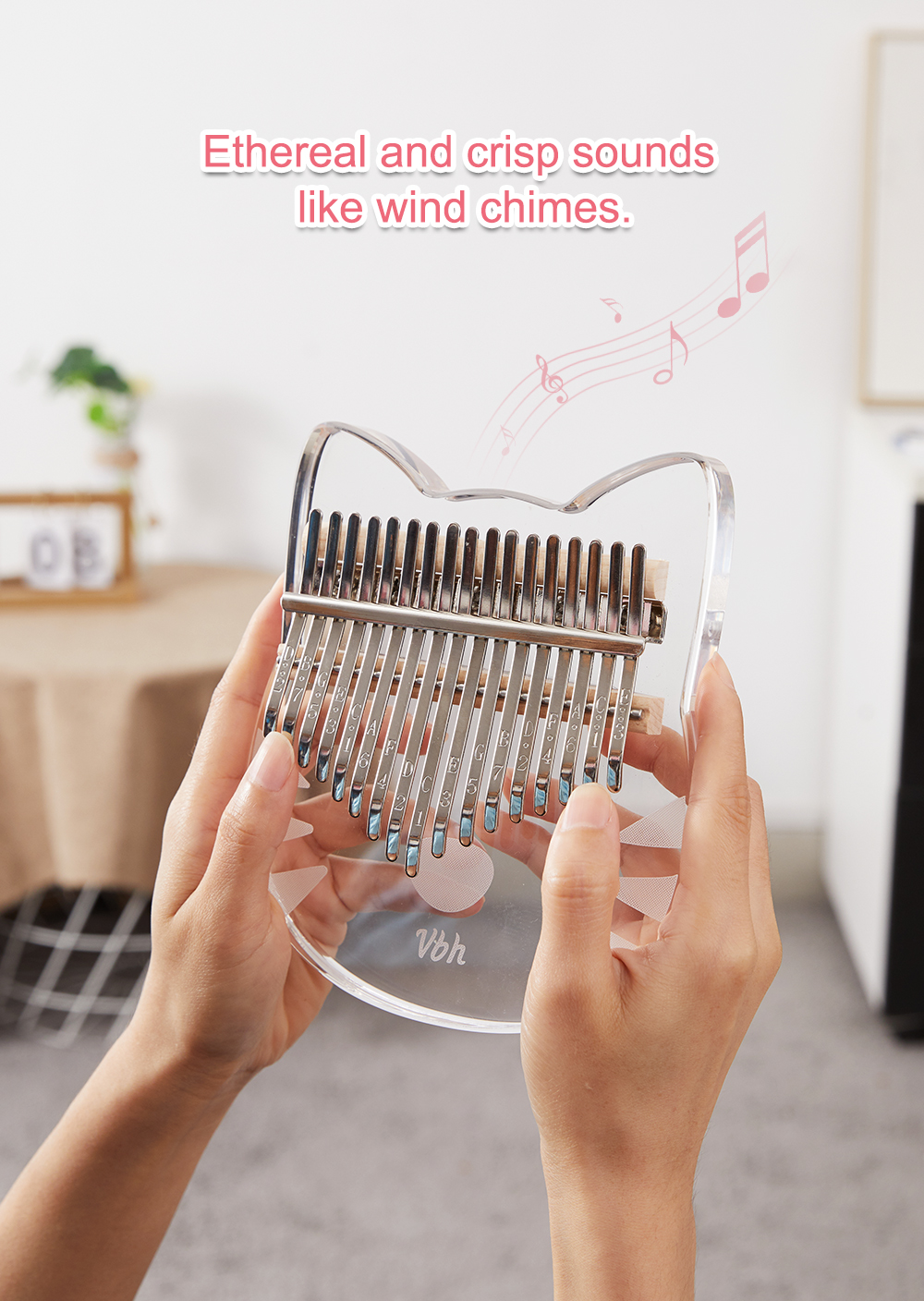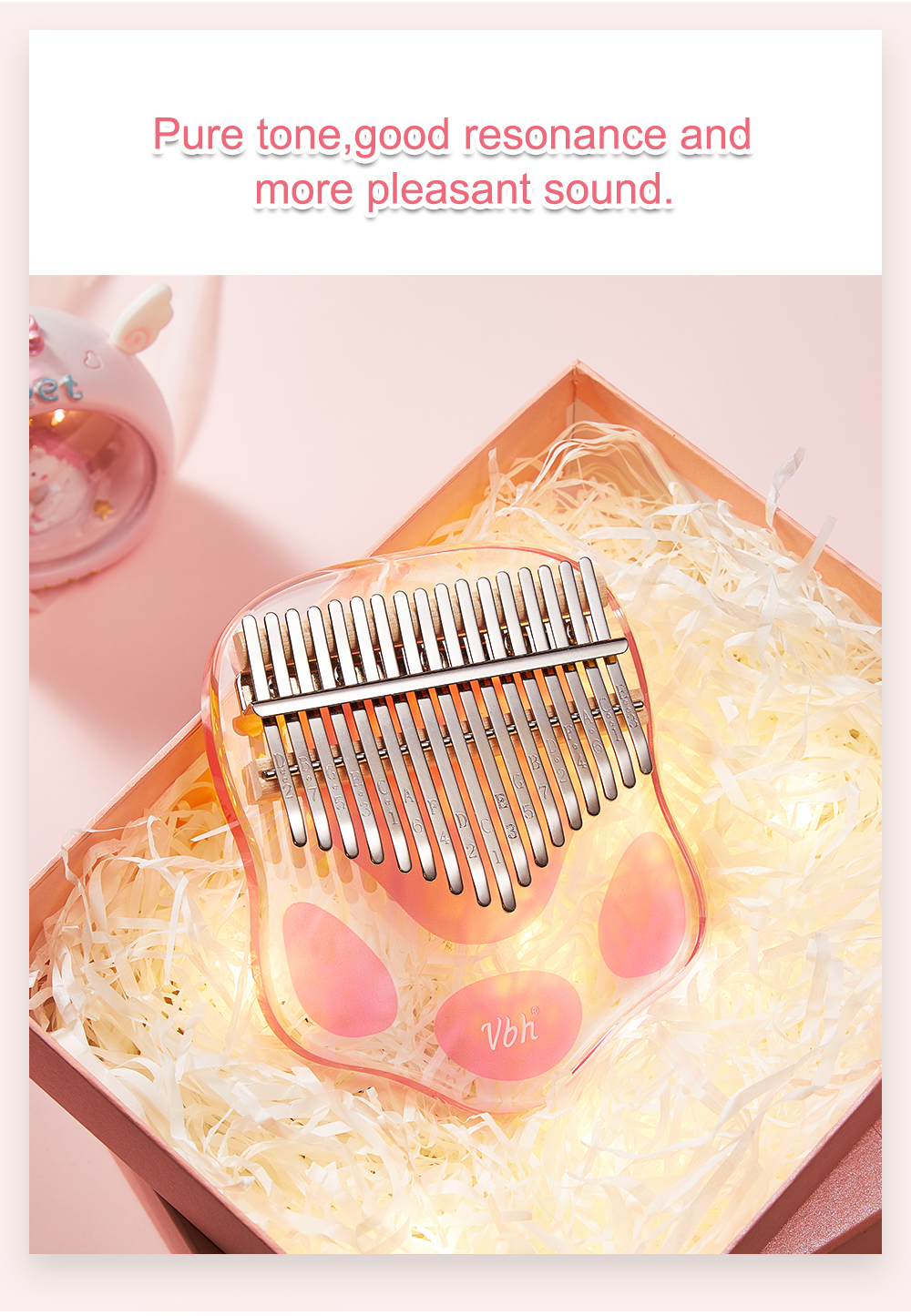 It's small and beautiful,can be puted in your bag.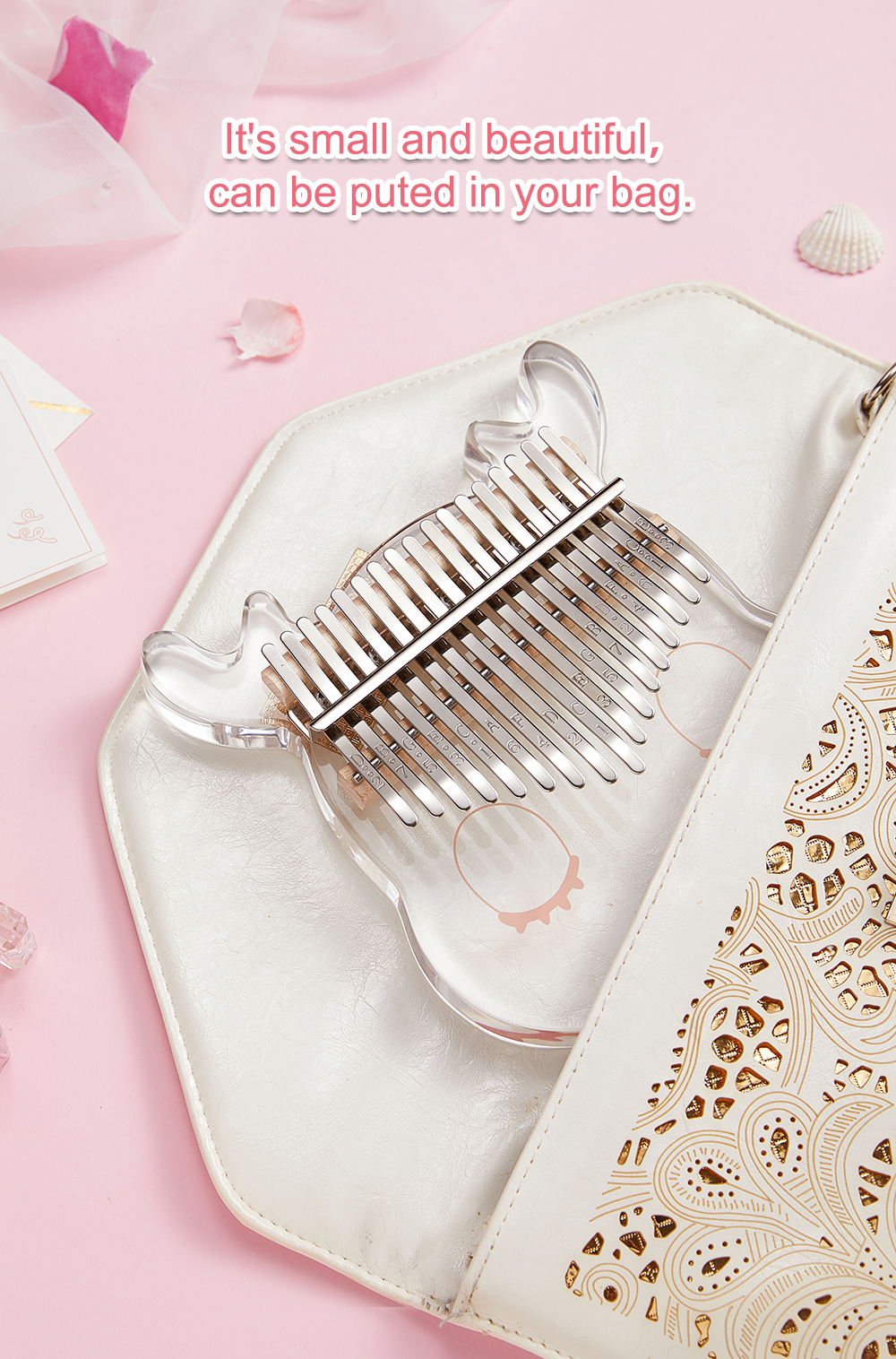 The Ash Wood kalimba
It's made of Ash wood which produced in Europe and North America mostly,andbelongs to the to high-end wood. Sounds loudly,with a good resonance and long sustain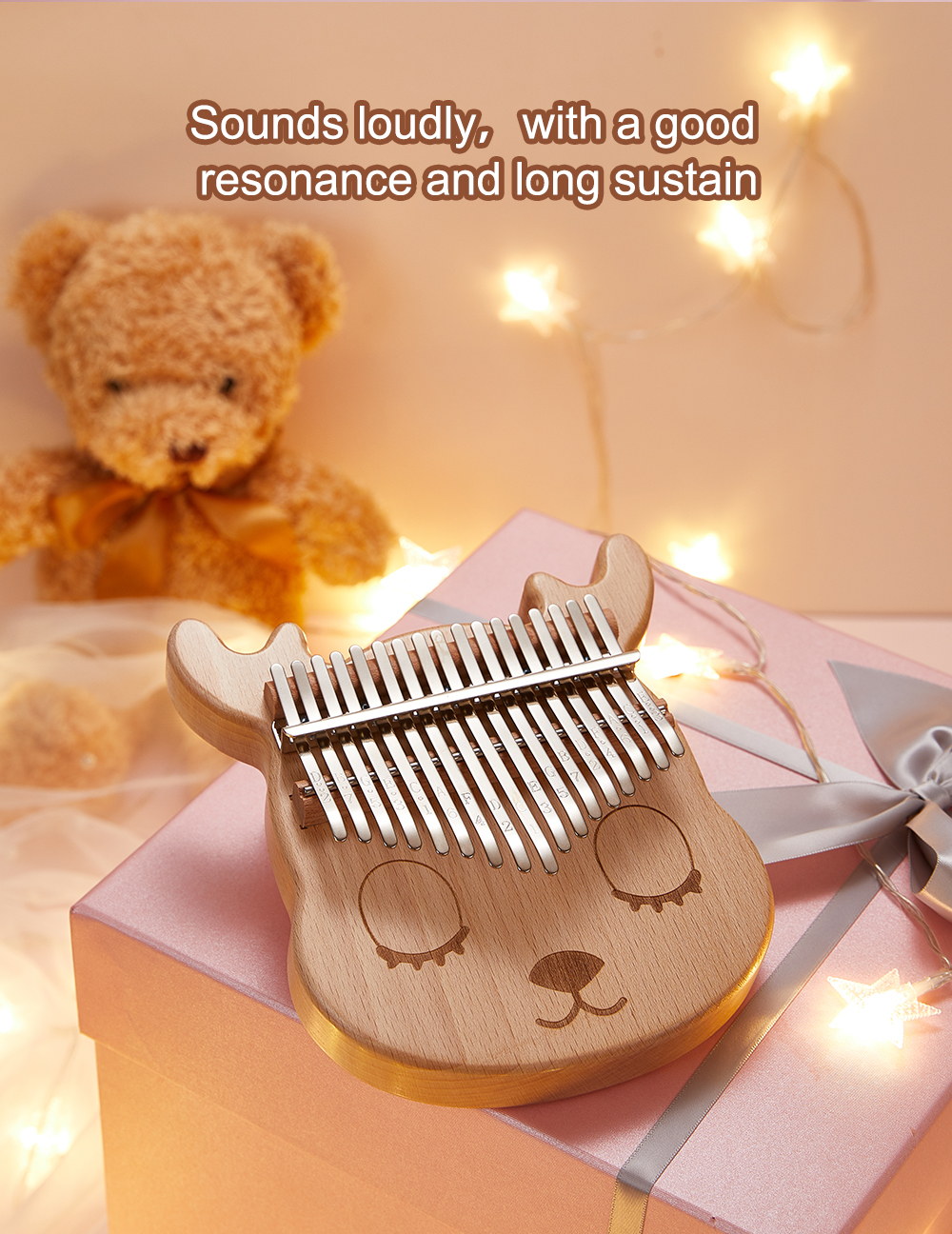 ABS
ABS Comfortable grip of the handguard Beautiful,sounds good,interesting As a gift. The treble key sounds of ABS style may be not much loud. If you mind that , you can choose the cartoon style please.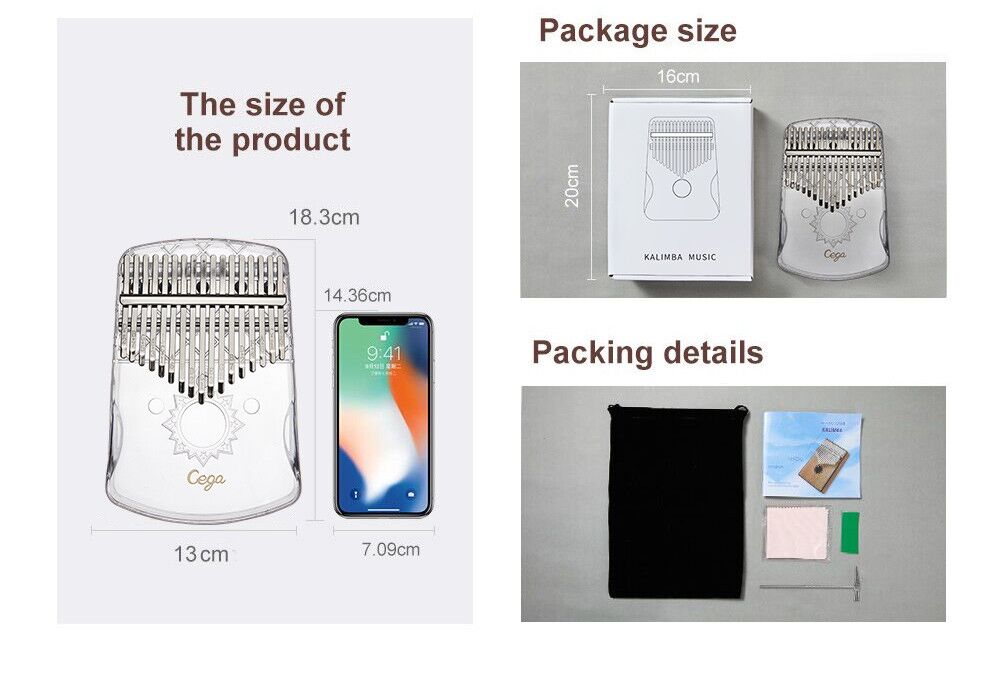 About the gift bag
All the Acrylic kalimba will come with a black hard case but except the 21 key acrylic deer kalimba . 21 key acrylic deer kalimba and 17 key ABS kalimba will come with a black Velvet bag.