Hard drive repair command cable
Support all hard drives that can be repaired by serial port, automatically recognise 5V|3.3V|2.5V working voltage
Designed for hard disk repair, the owner professionally repair the hard disk for more than 20 years, and knows the most necessary command line for fixing the disk!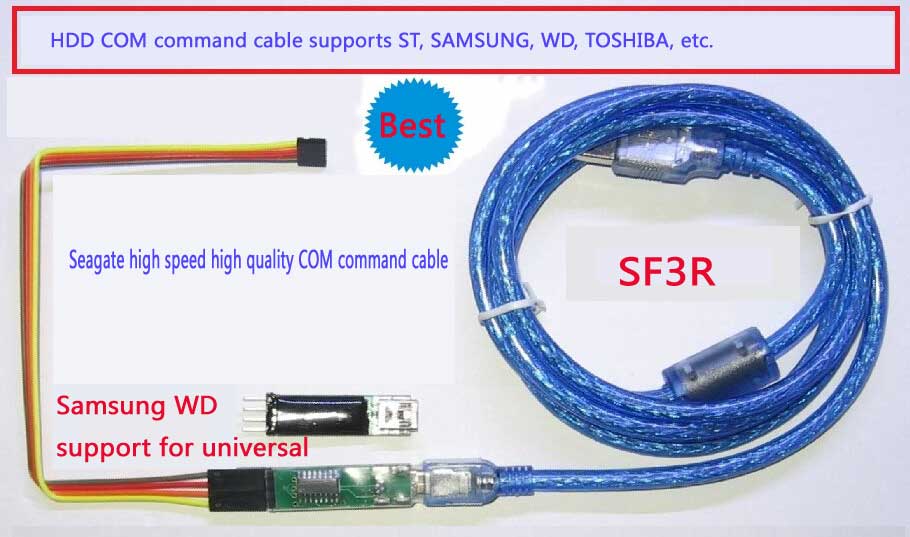 You did not misread. It supports all hard drives:
It is Seagate 10 generations .before the old disk, or 11/12/14 standard disk, and the latest 16 generations cool wolf 14TB (has been tested) support. Support 1.8 Inch ultra-small disk. Also supports 2.5 notebook disk and 3.5 desktop disk;
Include server SAS disk is also protested available (need to self-wire).and, this command line not only helps Seagate hard drive;
but also supports Western Digital WD hard drive;
Toshiba hard disk;
Fujitsu hard disk,
Toshiba hard disk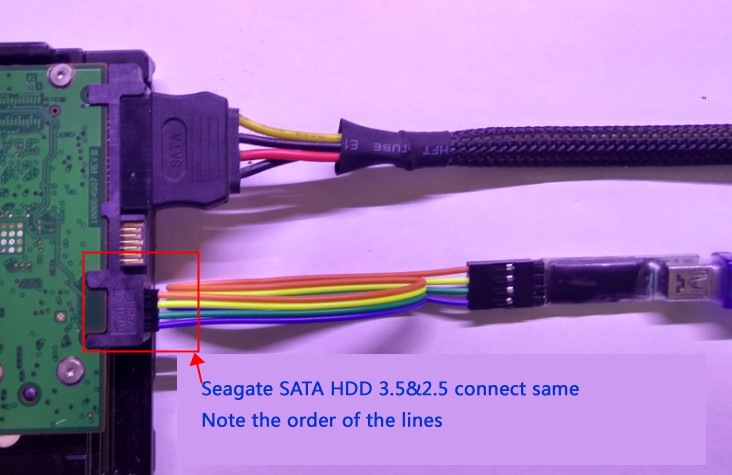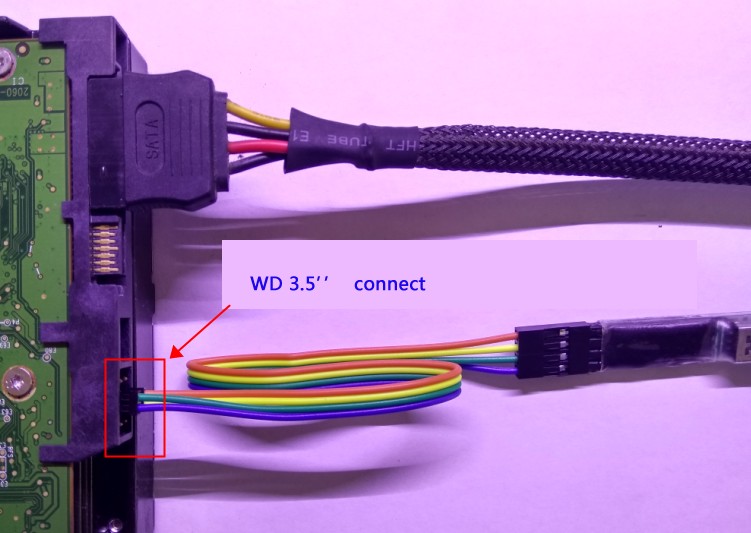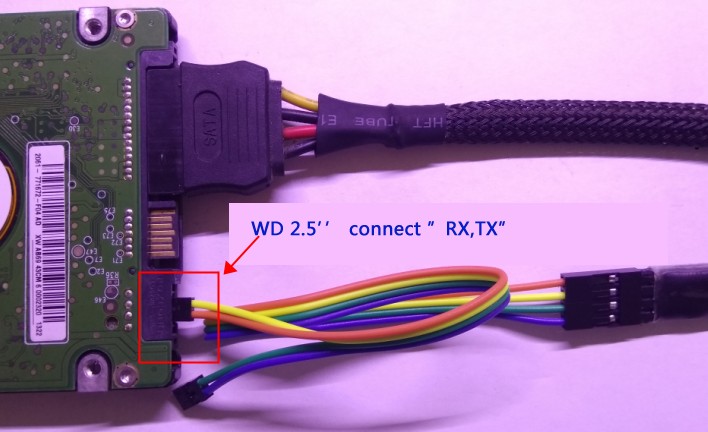 [all need software support], The cable supports a variety of free software but also supports:  UDMA/PC3000/HRT/MRT/HD3000/DFL and other data recovery software tools;
Finally, this command line does not require high prices, high quality and low price >>>
Main chip: CH340C Nanjing  original factory original authentic ;(faster and more stable than CH340G support more);
Read and write speed: The highest baud rate that has been tested by the serial port is 122880. It is normal to read and write. The test ST14 disk 921600 read and write firmware is standard, so the speed has reached the limit of the hard drive.
All accessories: serial circuit small board +1.5 meters long USB mode shielded cable +4P 2.54 to 2.0 hard drive cable Full length up to 1.7 meters (plus or minus 5CM)
Support series:
       ST Seagate: All series of hard drives are supported, including old IDE and SATA disks from 5th generation to new DM003 triangles. SAS disk testing also helps (requires board work point).
       WD Western Digital: The full range of ROYL disks are supported, and the 3.5-inch desktop disk and the 2.5-inch notebook disk test.
       Samsung: All series of hard drives are supported, and the old IDE disk, SATA 3.5-inch, and SATA 2.5-inch disks are tested and supported without garbled characters.
       Toshiba hard drives: 2.5-inch notebook mechanical hard drive tested, 3.5-inch disk test support.
       Fujitsu hard drives: tested 2.5-inch notebook mechanical disk support, 3.5-inch disk test support.
Buyer must read:
1, On the transport: we generally choose the buyer's choice of express delivery method; if there are exceptional circumstances, we will communicate with the buyer in time before delivery;
2, On the customs declaration: To smooth customs clearance, 
Buyers with special requirements for delivery declarations should communicate with the seller on time
.
Otherwise, if the buyer is unable to clear the customs. The seller is not responsible;
3. About the goods damage: please be aware of the severe damage to the outer packaging when receiving the goods. Please take pictures in time and let the courier company provide written proof; otherwise, you can not apply for a refund on the grounds of damage to the goods;
4, This product does not support seven days any reason to refund;
   

If you do not accept our terms, please do not buy!
    To protect the interests of both parties, thank you for your cooperation!