Specification:
Net:150ml + 10pcs + 50g
Shelf Life:see the packing mark
Skin Types:Suitable for various Skin
Features:
Brighten skin,Concealer,Moisturize,Repairing ,Anti-aging,Whitening,deep cleaning,oil-control,Shrink pores
Package Include:
150g*Whitening facial cleanser

10pcs * Whitening & Moisturizing facial Mask

50g*Whitening Facial Cream
Caution:For sensitive skin,Please test the cream on your arm before Using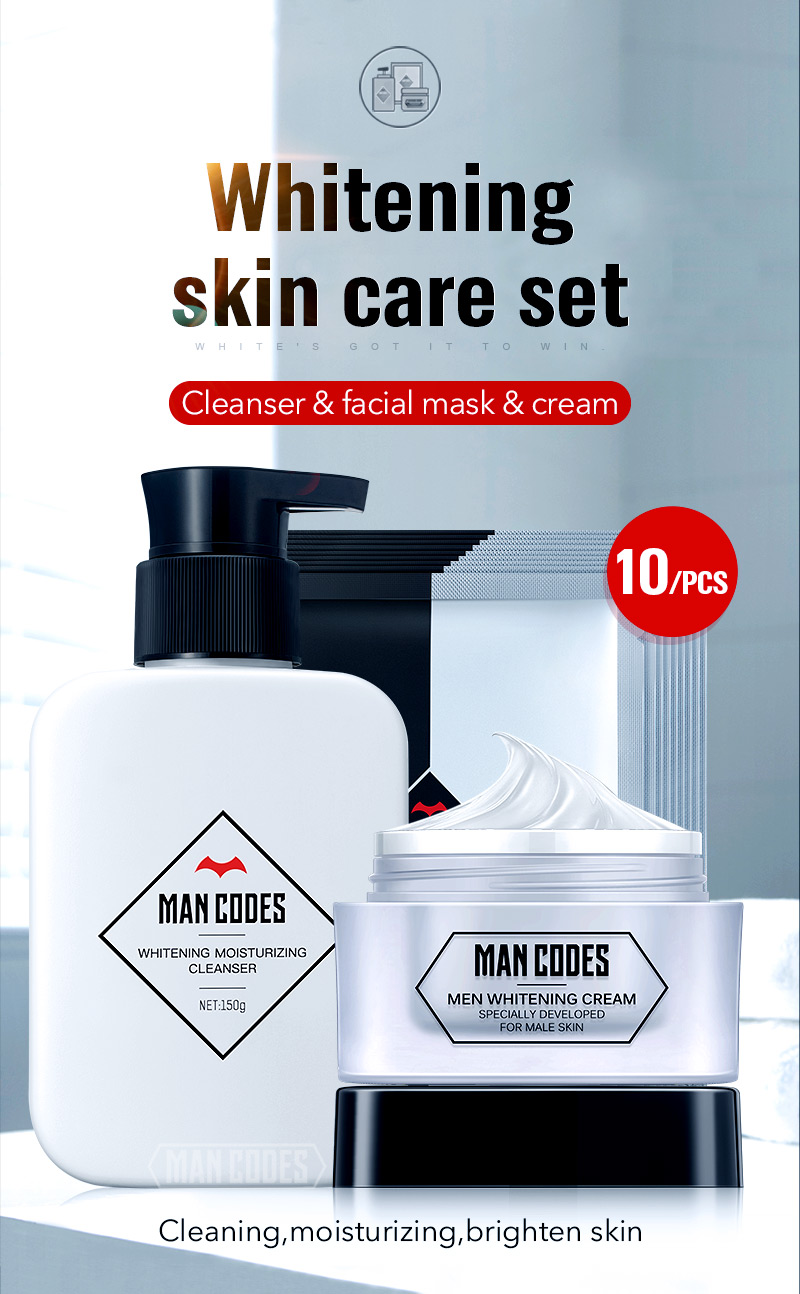 Whitening skin care set

cleanser & facial mask & cream

cleaning,moisturizing,brighten skin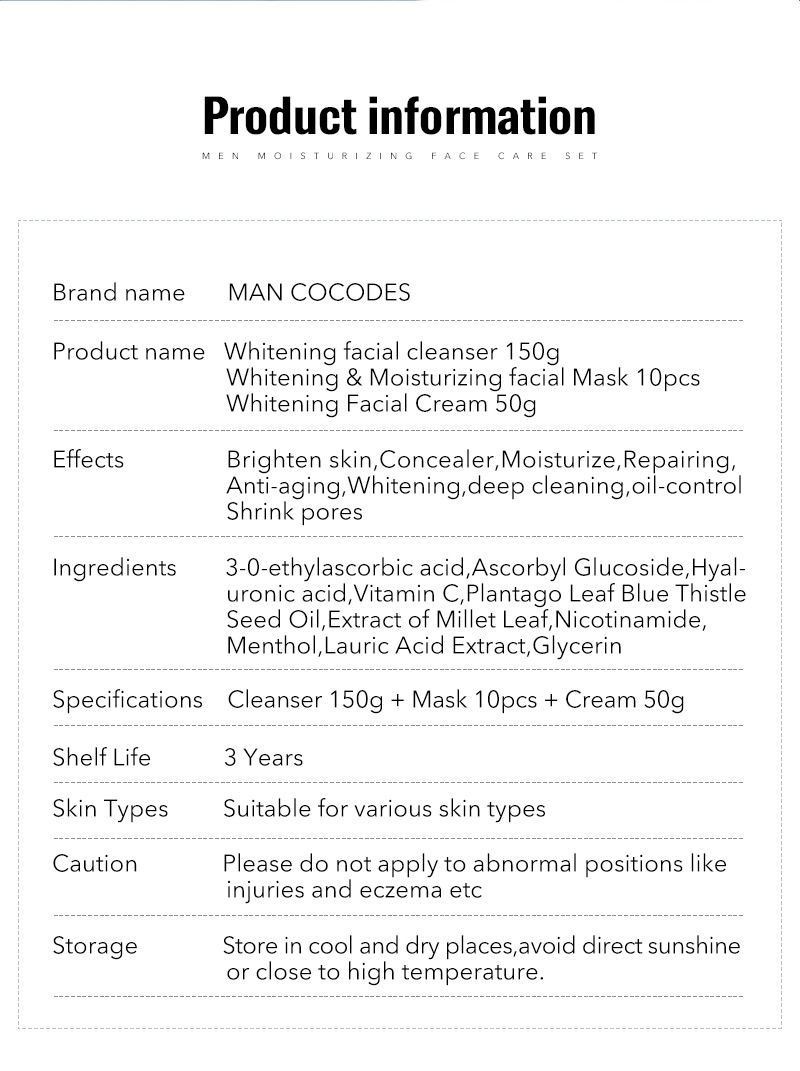 brand name:MAN COCODES
Main Ingredients:

3-0-ethylascorbic acid,Ascorbyl Glucoside,Hyaluronic acid,Vitamin C,Plantago Leaf Blue Thistle Seed Oil,Extract of Millet Leaf,Nicotinamide,Menthol,Lauric Acid Extract,Glycerin,etc.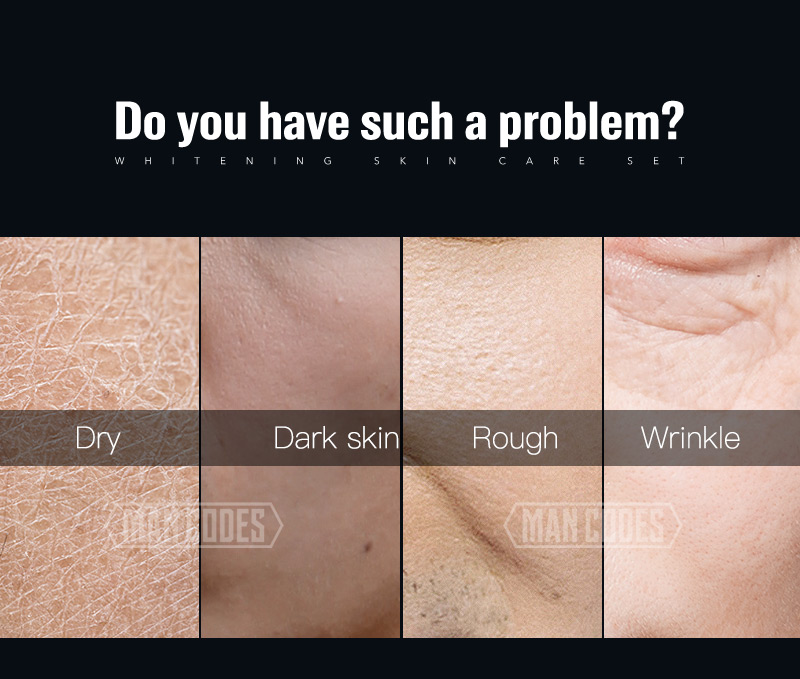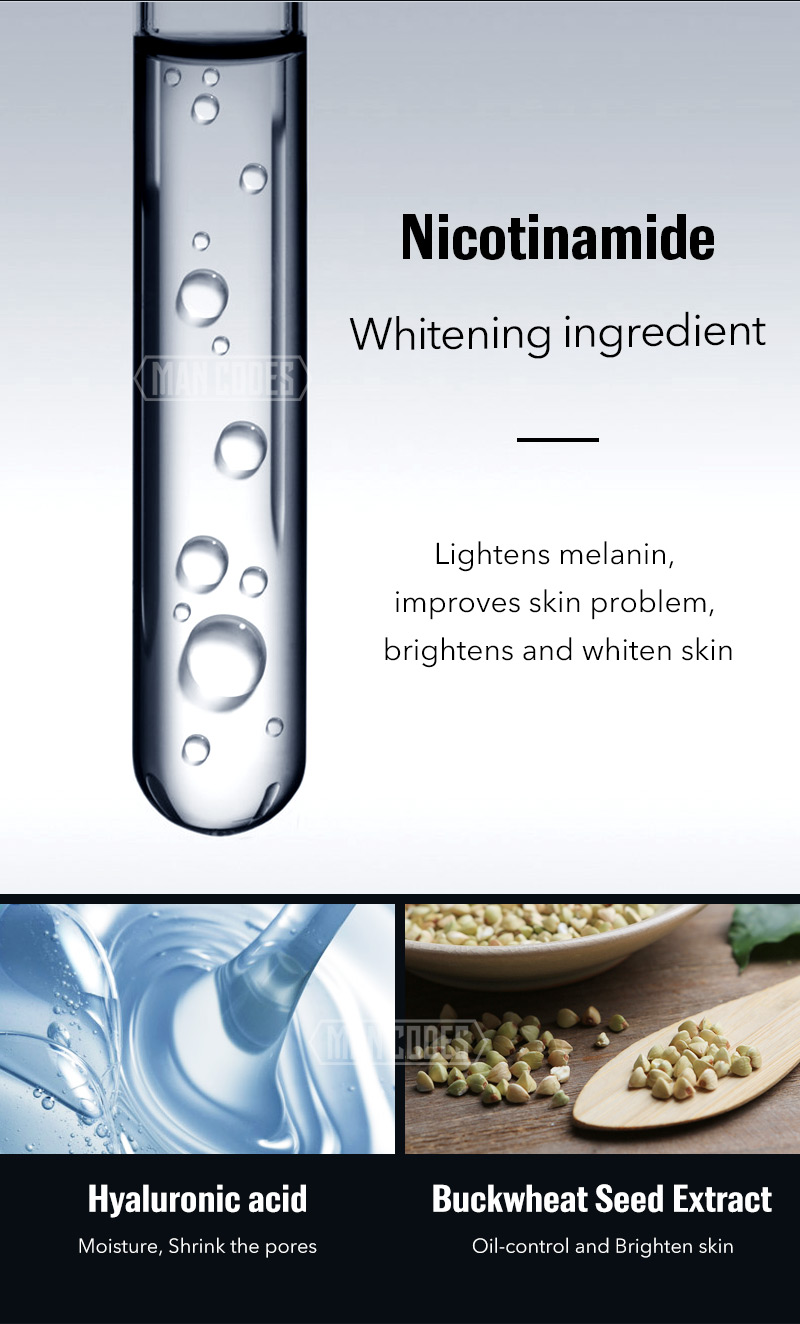 Nicotinamide:Lightens melanin, improves skin problem, brightens and whiten skin

Buckwheat Seed Extract:oil-control and Brighten skin

Hyaluronic acid:moisture, Shrink the pores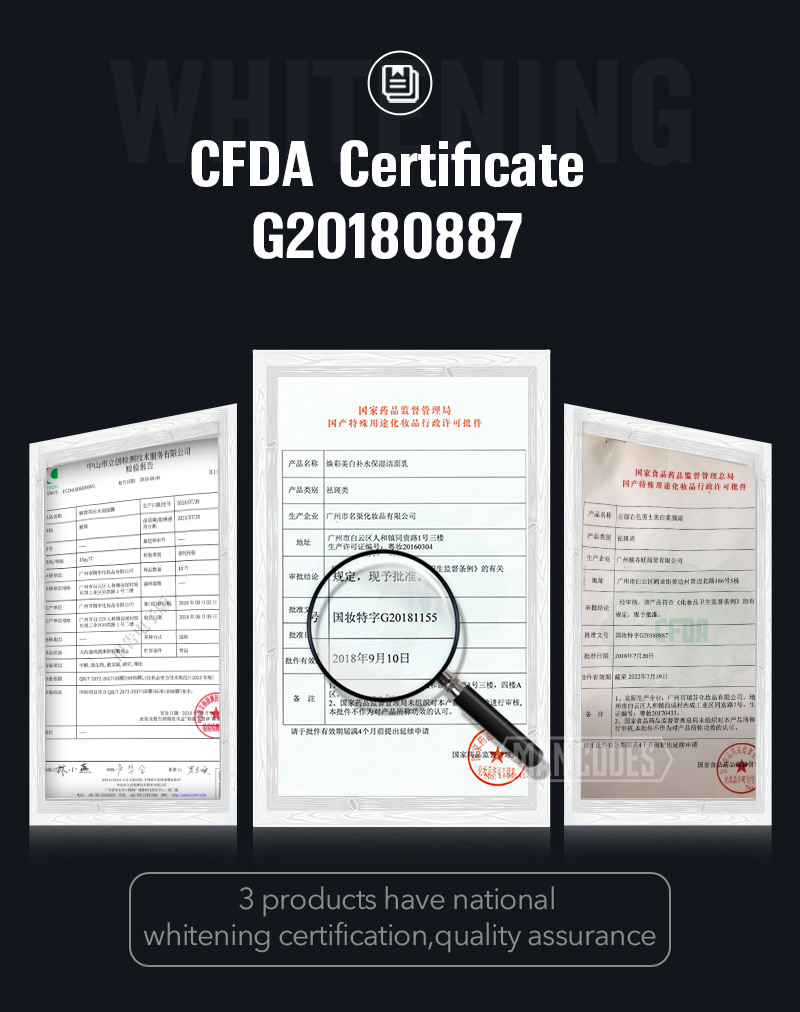 CFDA  Certificate: G20180887

3 products have national whitening certification,quality assurance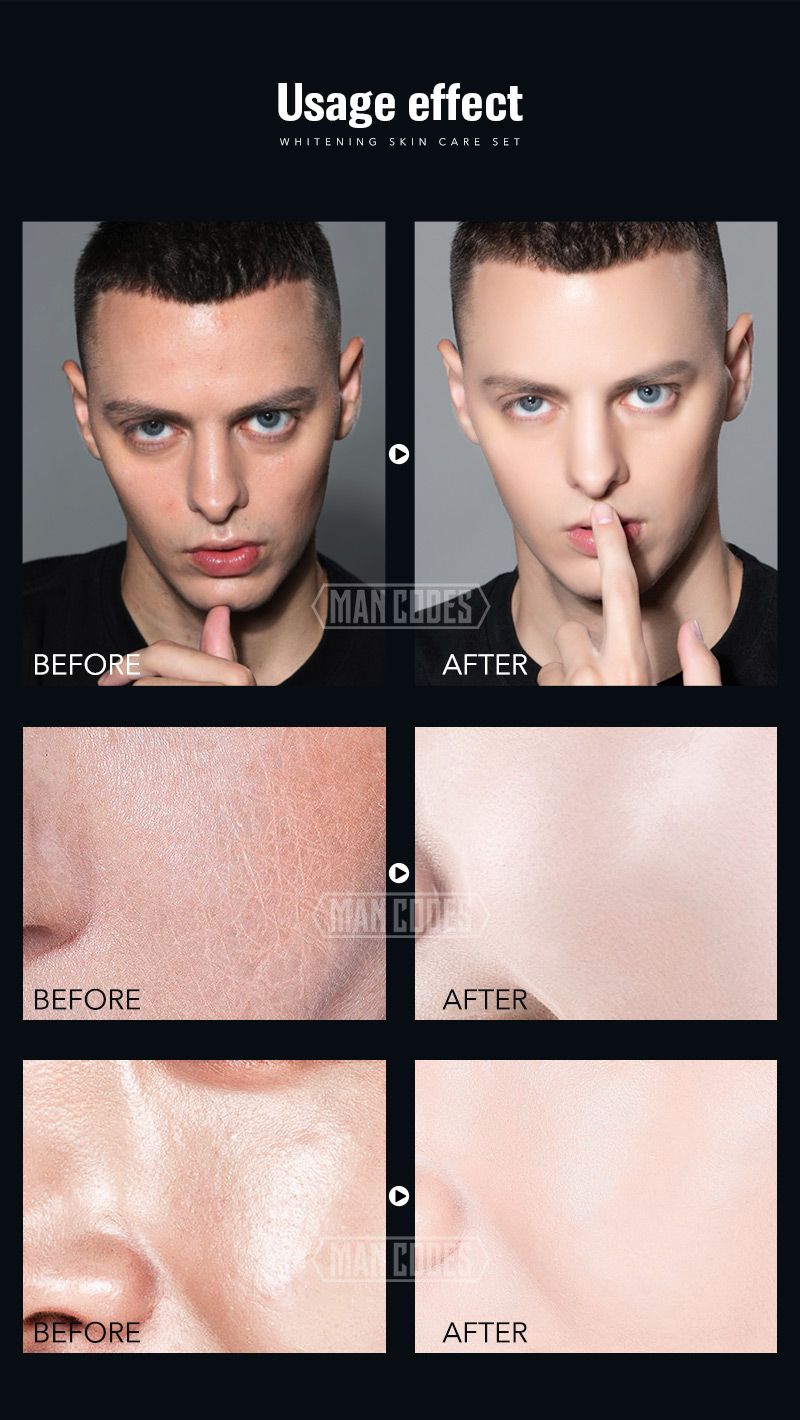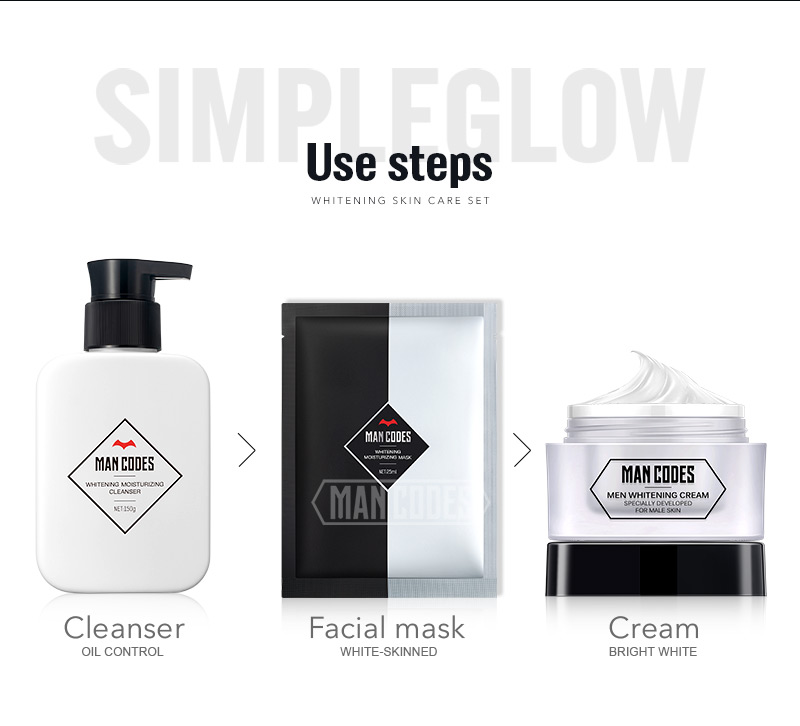 Cleanser-Facial mask-Cream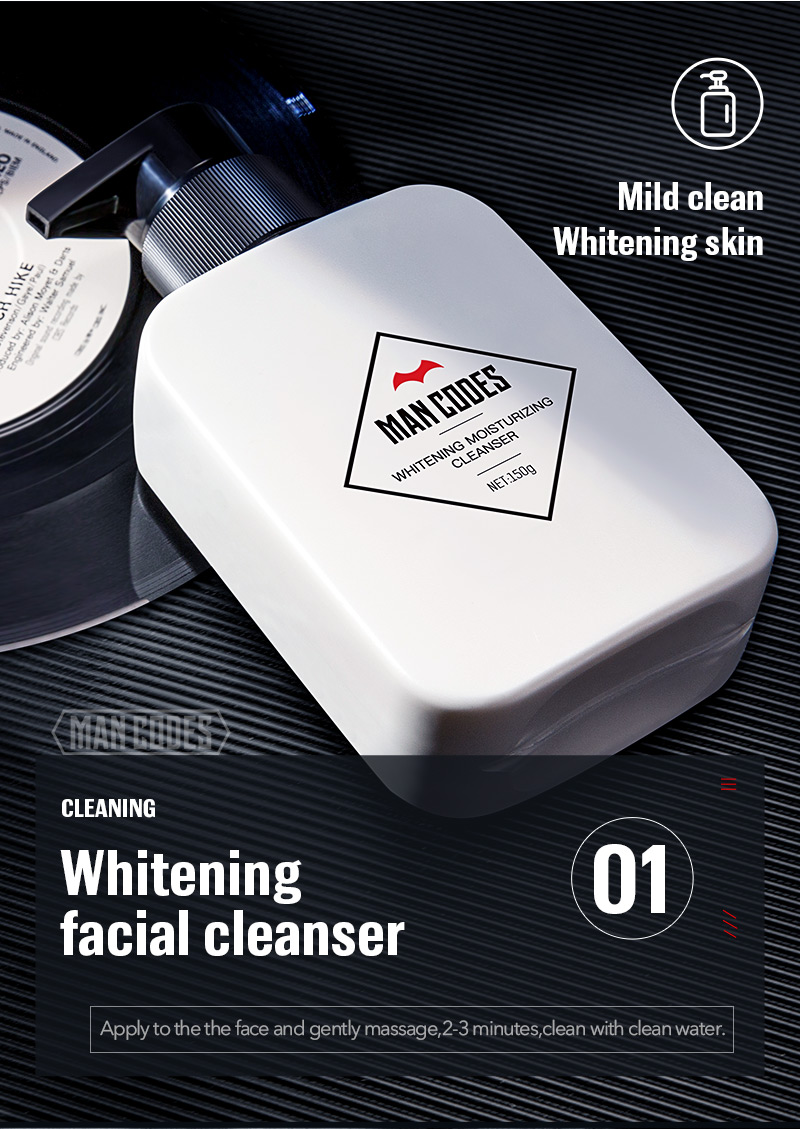 whitening facial cleanser

mild clean 

Step 1 :apply to the the face and gently massage,2-3 minutes,clean with clean water.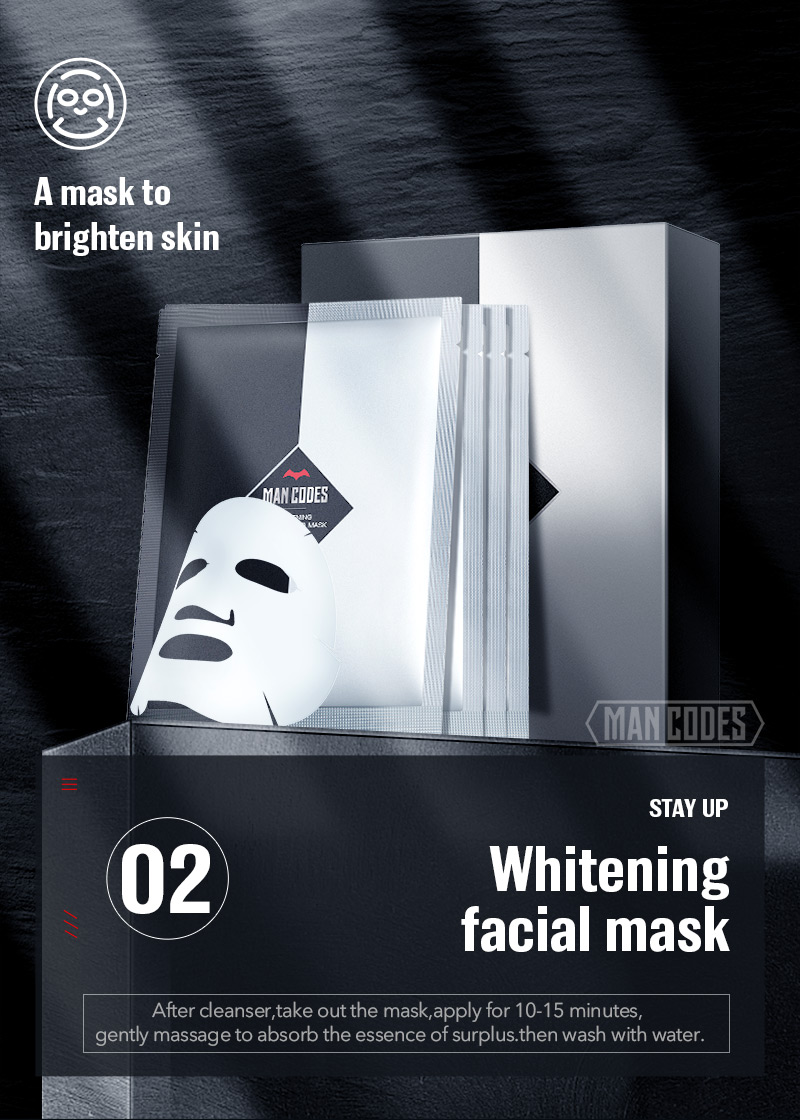 whitening facial mask

a mask to brighten skin

Step 2: after cleanser,take out the mask,apply for 10-15 minutes, gently massage to absorb the essence of surplus.then wash with water.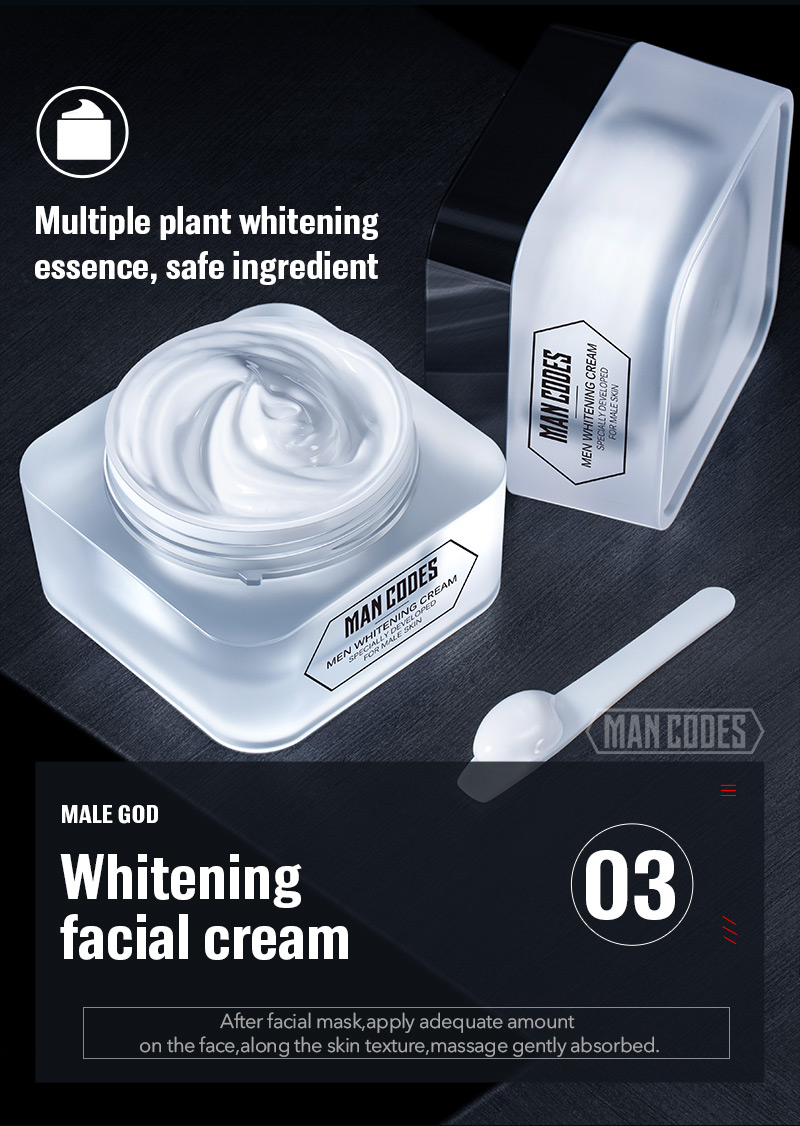 whitening facial cream

Multiple plant whitening essence, safe ingredient

Step 3: after facial mask,apply adequate amount on the face,along the skin texture,massage gently absorbed.