IF YOU ARE INTERESTED, PLS CONTACT US, DON'T BUY IT DIRECTLY!
10%--20% DISCOUNTS WAITING FOR YOU! THANKS~
DS modern pipe less whirlpool spa pedicure chair
Order Tips:
1.About Price:
Our price is factory price without shipping cost. 
Because of different area different distance, sorry that we couldn't offer the correct freight right now.
To avoid the extra charges, please contact us and we will help you confirm this.
2.About Delivery:
Usually, shipping (CNF) is the most cheapest choice.
But air transportation is also acceptable according to customer's requirement.
3.About taking delivery of goods:
The documents( Bill of lading,invoice and packing list ) will be sent to you after shipping
And the shipping agent will inform you and help you with the goods customs clearance.
Please contact us for more details before taking order 
Product Information
Base stand material:  Fiber glass
Chair material:  PU leather
Armrest tray material:  Wood / PU leather 
Packing size of chair: 146X73X51 cm
Packing size of base stand: 102X76X57 cm
Package:  2 cartons per set
Gross weight: 110 kg
Other spa furniture
Manicure Table, Stool, Reception Table, Salon Chair, Massage Bed, Barber Chair and so on
Features
1. With pipeless jet system, operation will be more convenient.
2. Hot & cold water 1/2" fitting is included.
3. Colorful LED light can be installed.
4. Discharges pump,magnetic pump,air bag and music function are optional.
5. Arcylic and fiber glass technology.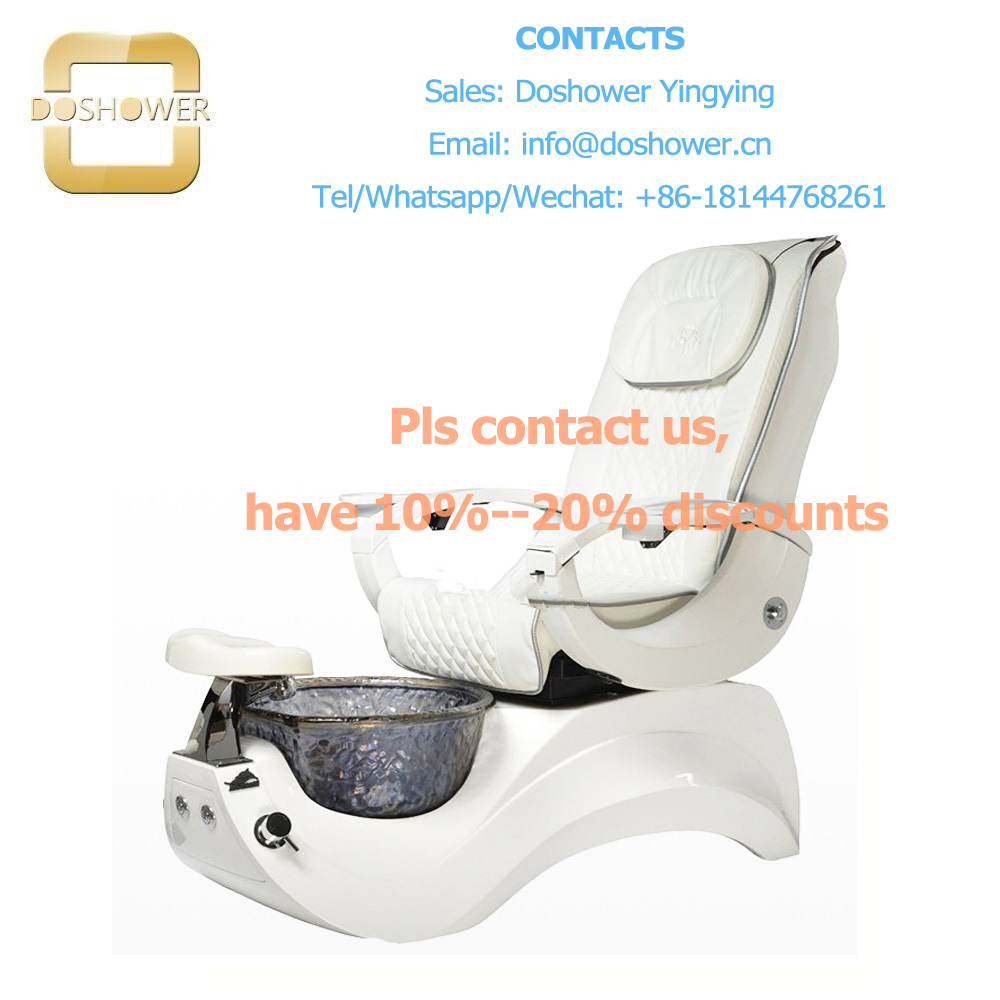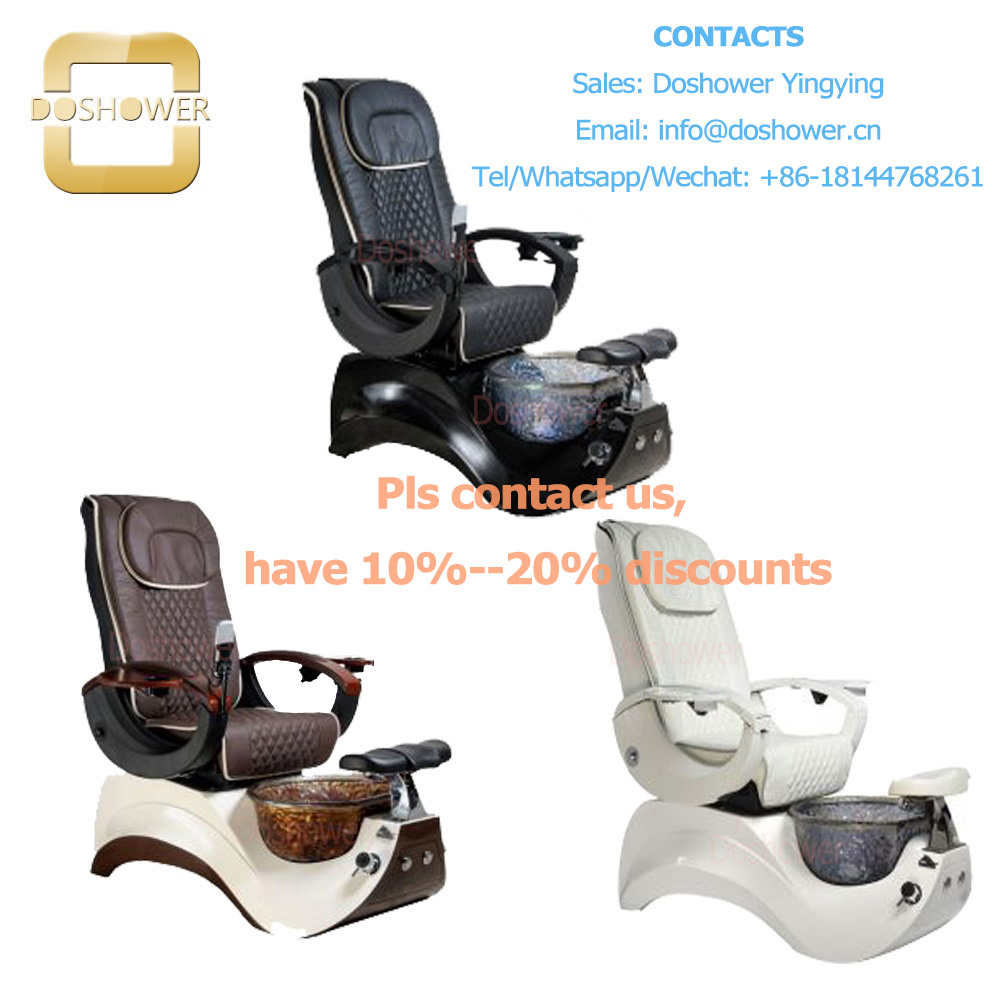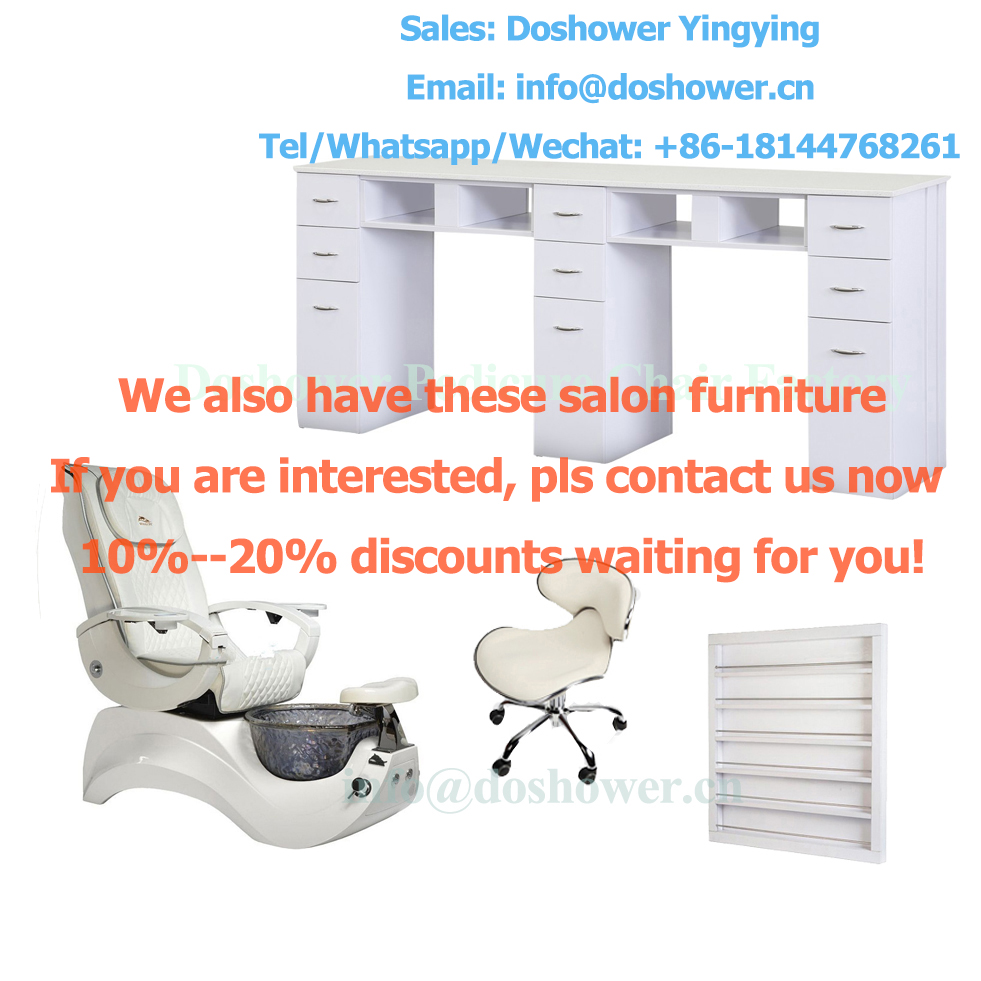 ​

FYI: Don't order directly, Pls contact us before u order the products. Thanks so much.
It will be a bit cheaper of the shipping fee pay offline!!!
DISCOUNTS WAITING FOR YOU! THANK YOU!
Contact us: 
Yingying 
DOSHOWER SANITARY WARE CO., LTD
T: +86-0757-82569253
M: +86-18144768261
Wechat/Whatsapp: +86 18144768261