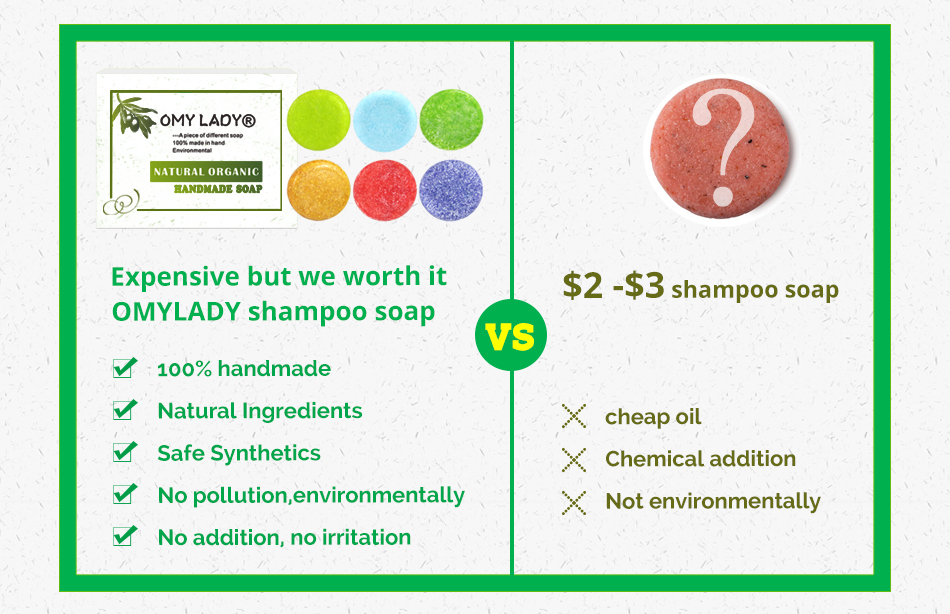 Product Information
PRODUCT NAME:OMY LADY 100% Pure Natural Handmade Shampoo Soap
100% handmade
best for hair care
Natural Ingredients
Safe Synthetics
No pollution
No addition, no irritation
OMY LADY® handmade soap is made of edible plant soft oil, such as virgin coconut oil and olive oil, and there is no artificial pigment, artificial flavor, preservative, mineral oil and other substances added. After long-term use, it can deeply regulate skin and clean the skin from the bottom of the muscle. It also has multiple functions of hydrating, moisturizing, whitening and anti-aging. In addition, it is 100% made in hand with natural and organic plant extracts. It does not contain any additives and will not pollute the environment and water. It is a truly organic and environmental skin care product.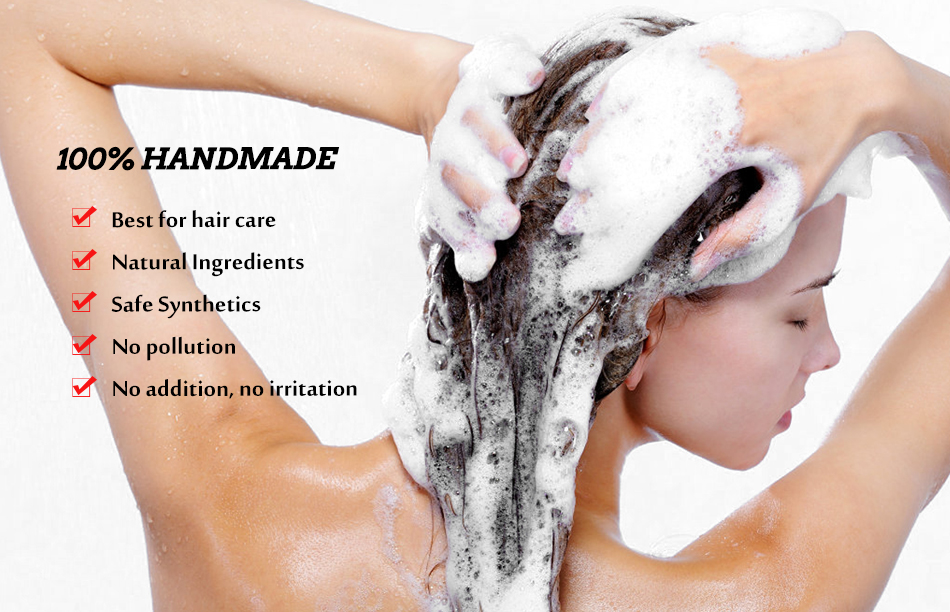 OMYLADY handmade soap - perfectly formed , they are idea for travelling.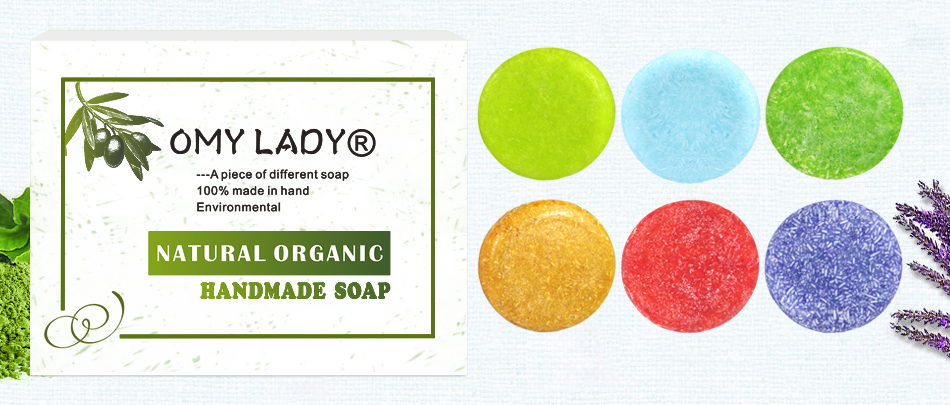 one OMYLADY handmade shampoo soap== traditional shampoo + conditioner+Hair mask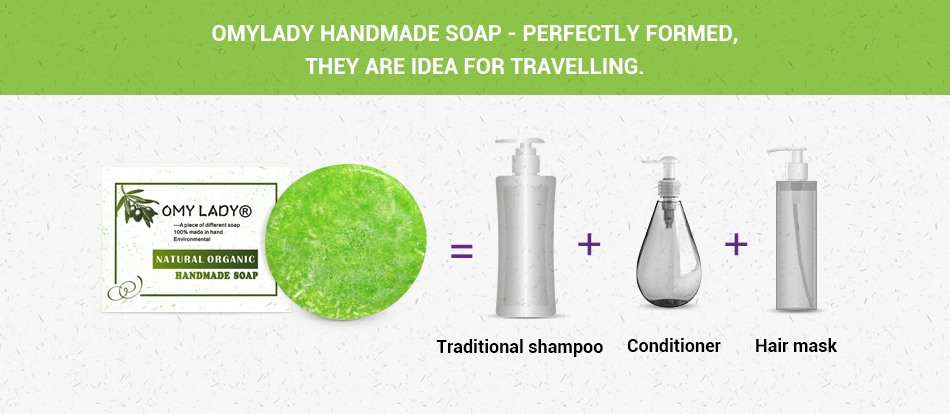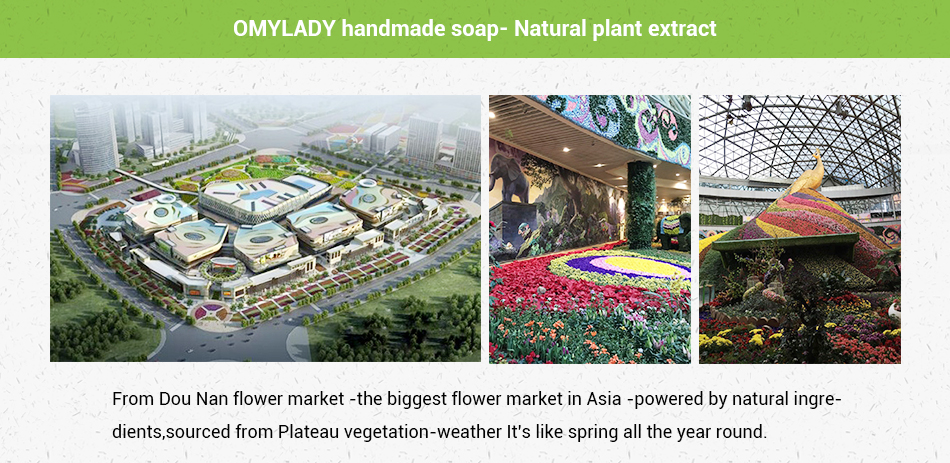 OMYLADY handmade soap- Natural plant extract
From Dou Nan flower market -the biggest flower market in Asia -powered by natural ingredients,sourced from Plateau vegetation-weather It's like spring all the year round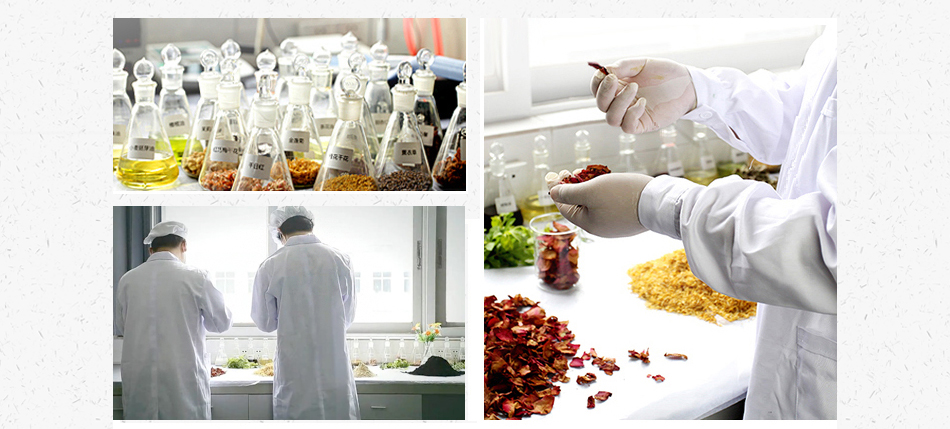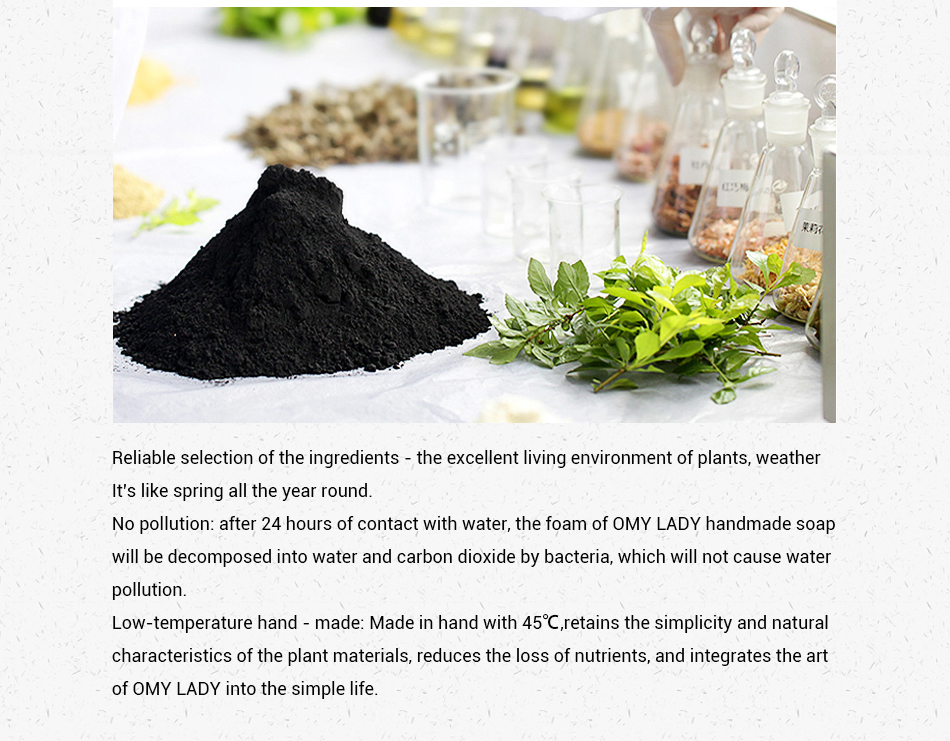 Why should we choose brand OMYLADY ?
Reliable selection of the ingredients —the excellent living environment of plants,weather It's like spring all the year round
No pollution: after 24 hours of contact with water, the foam of OMY LADY handmade soap will be decomposed into water and carbon dioxide by bacteria, which will not cause water pollution.
 Low-temperature hand-made: Made in hand with 45℃, retains the simplicity and natural characteristics of the plant materials, reduces the loss of nutrients, and integrates the art of OMY LADY into the simple life.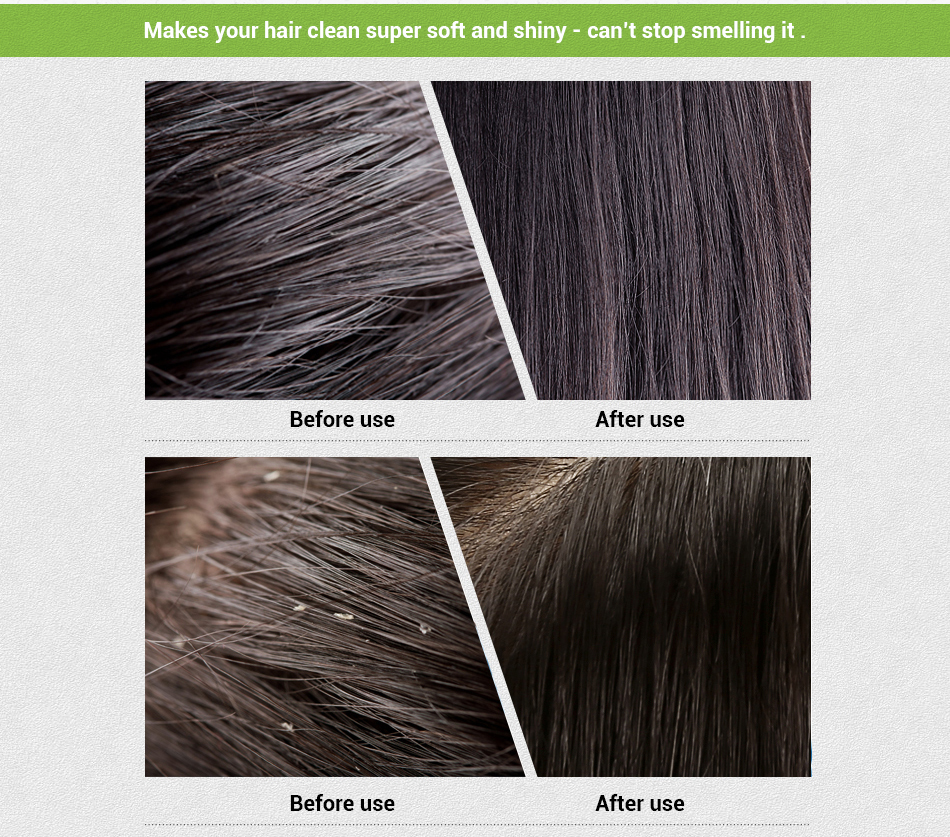 Makes your hair clean super soft and shiny - can't stop smelling it
Before use - after use 
Using method :
Step 1 -wet your hair
Step 2 -scrub shampoo foam
Step 3 -Apply foam to your hair, massage for 2-3 minutes, then rinse off with water.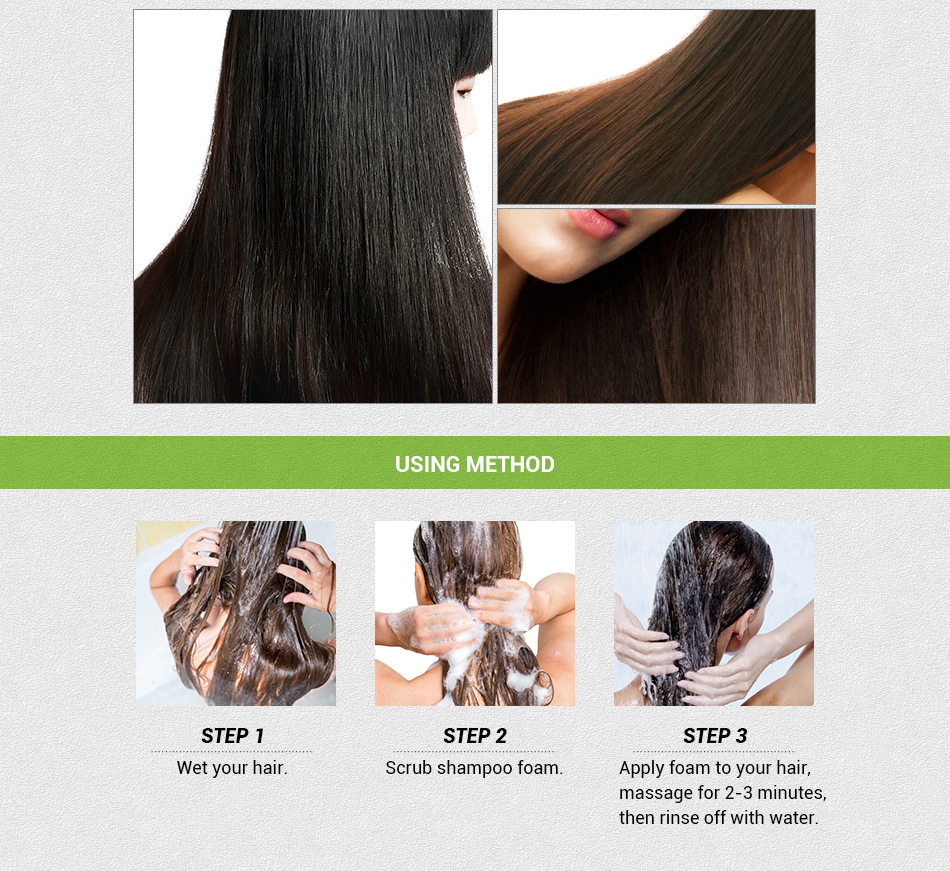 1.Tea Tree Oil hair shampoo
Main function: oil-control, anti-dangdruff,antipruritic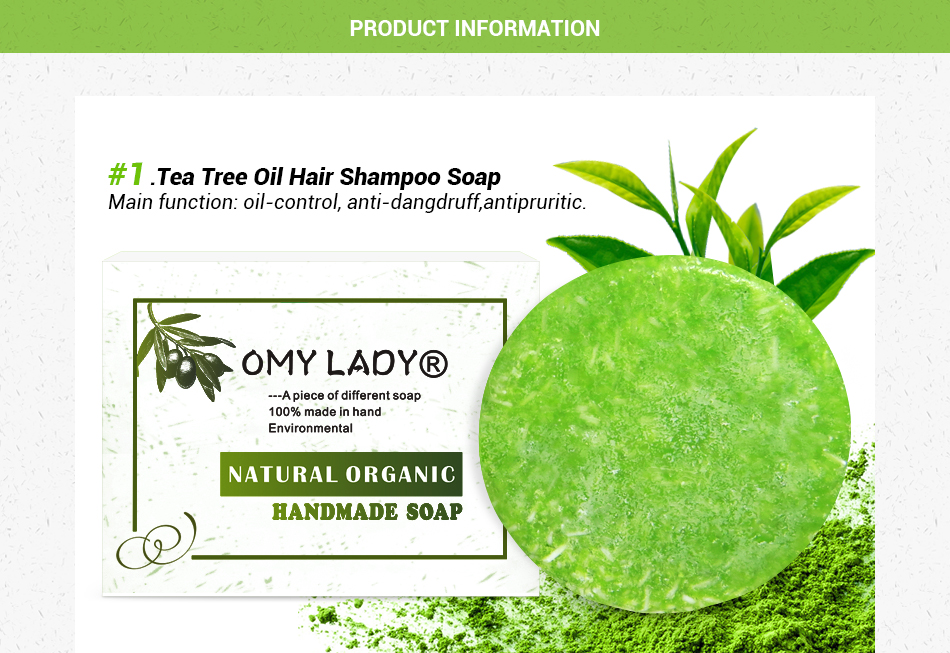 2. Honey Handmade Hair Soap
    Main function:  hair nourishing, soften,and protecting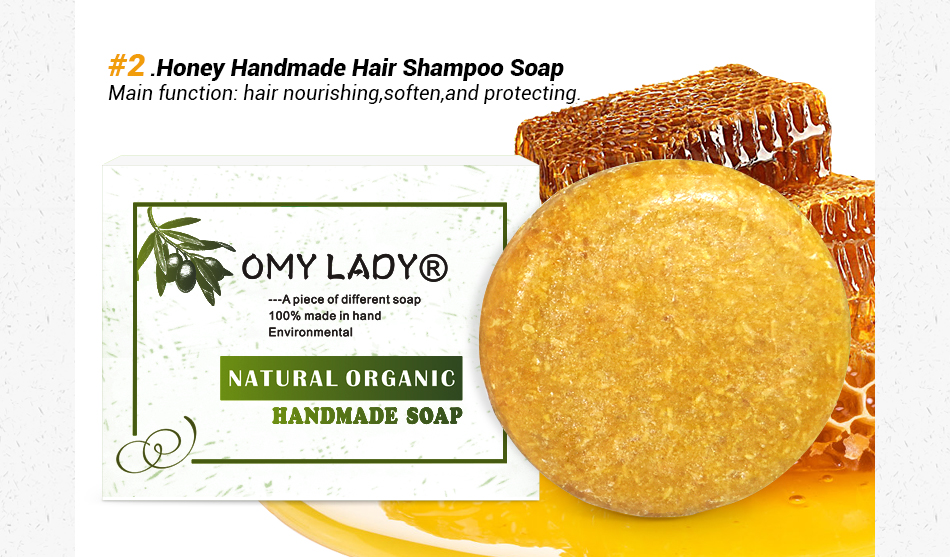 3. Olive Oil Hair Shampoo Soap
    Main Function: repairing, noushing and hair strenthening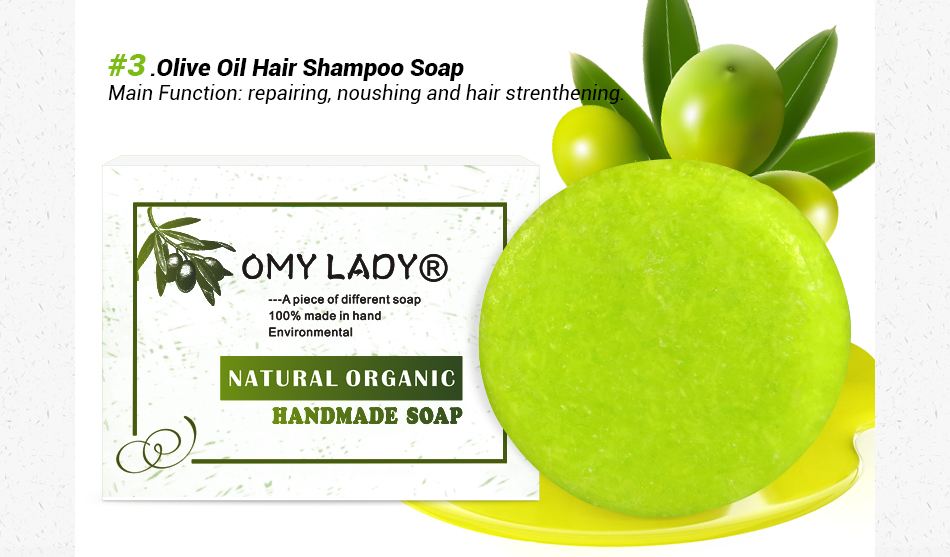 4. Seaweed hair shampoo soap
   Main function: repair damaged hair, improve hair scalp situation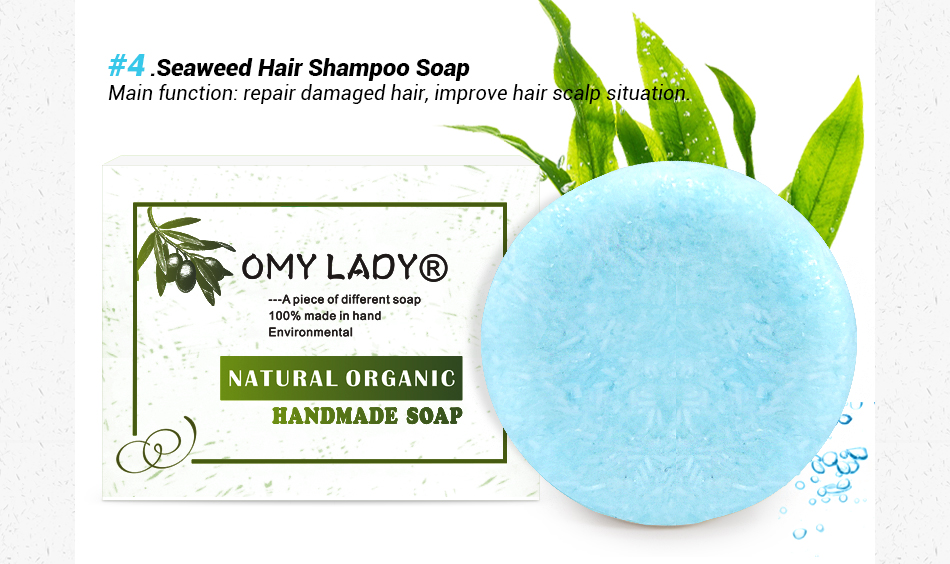 5. Cinnamon hair shampoo soap
   Main function: Stop hair loss, anti-hair loss, and growing hair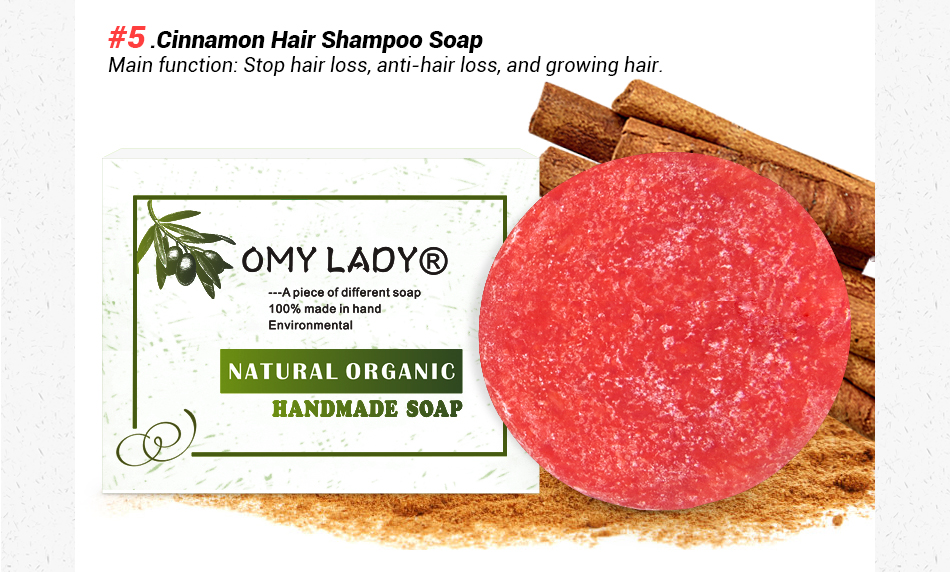 6. Lavender hair shampoo soap
  Main function: deep cleaning, oil-control